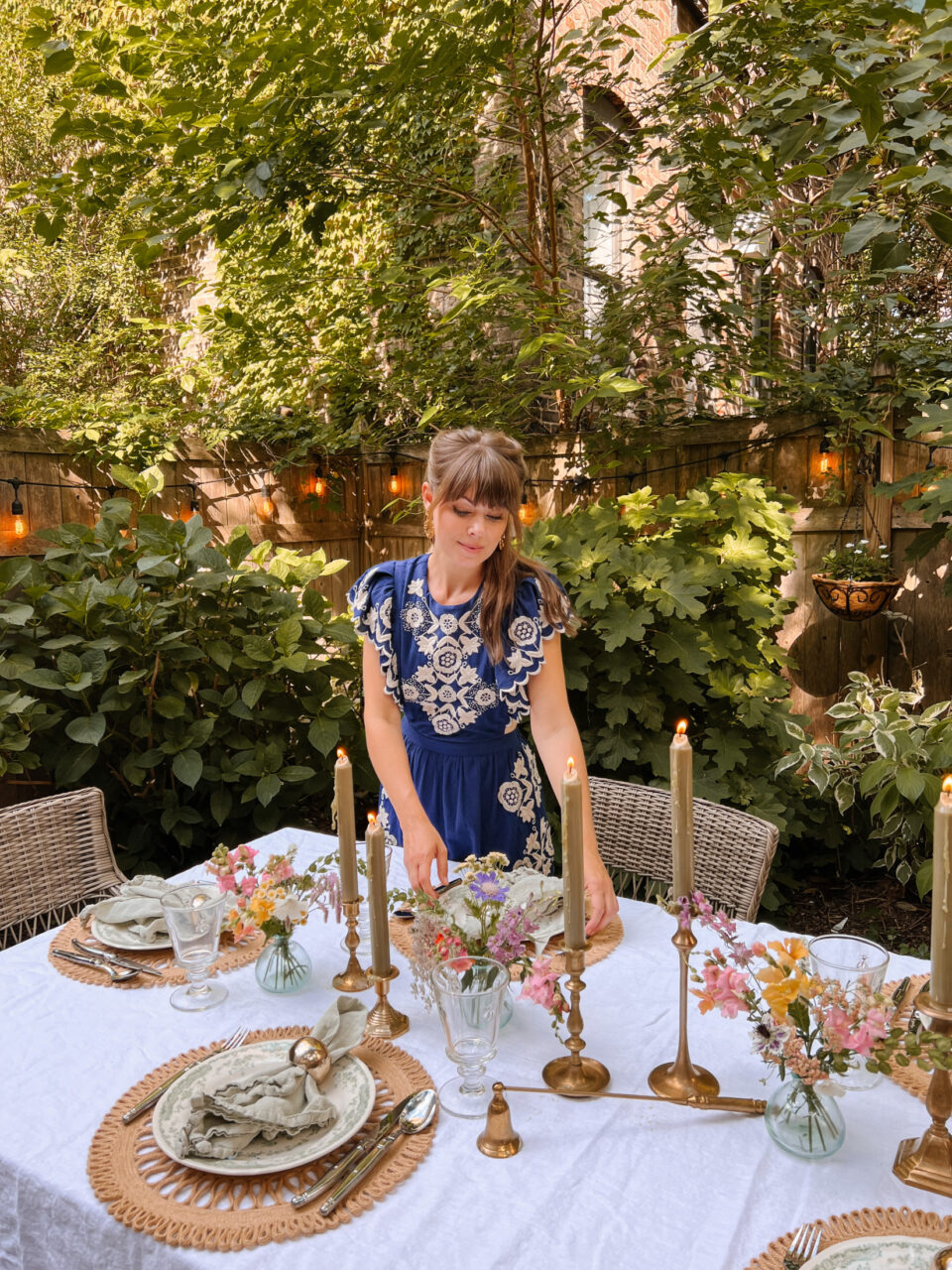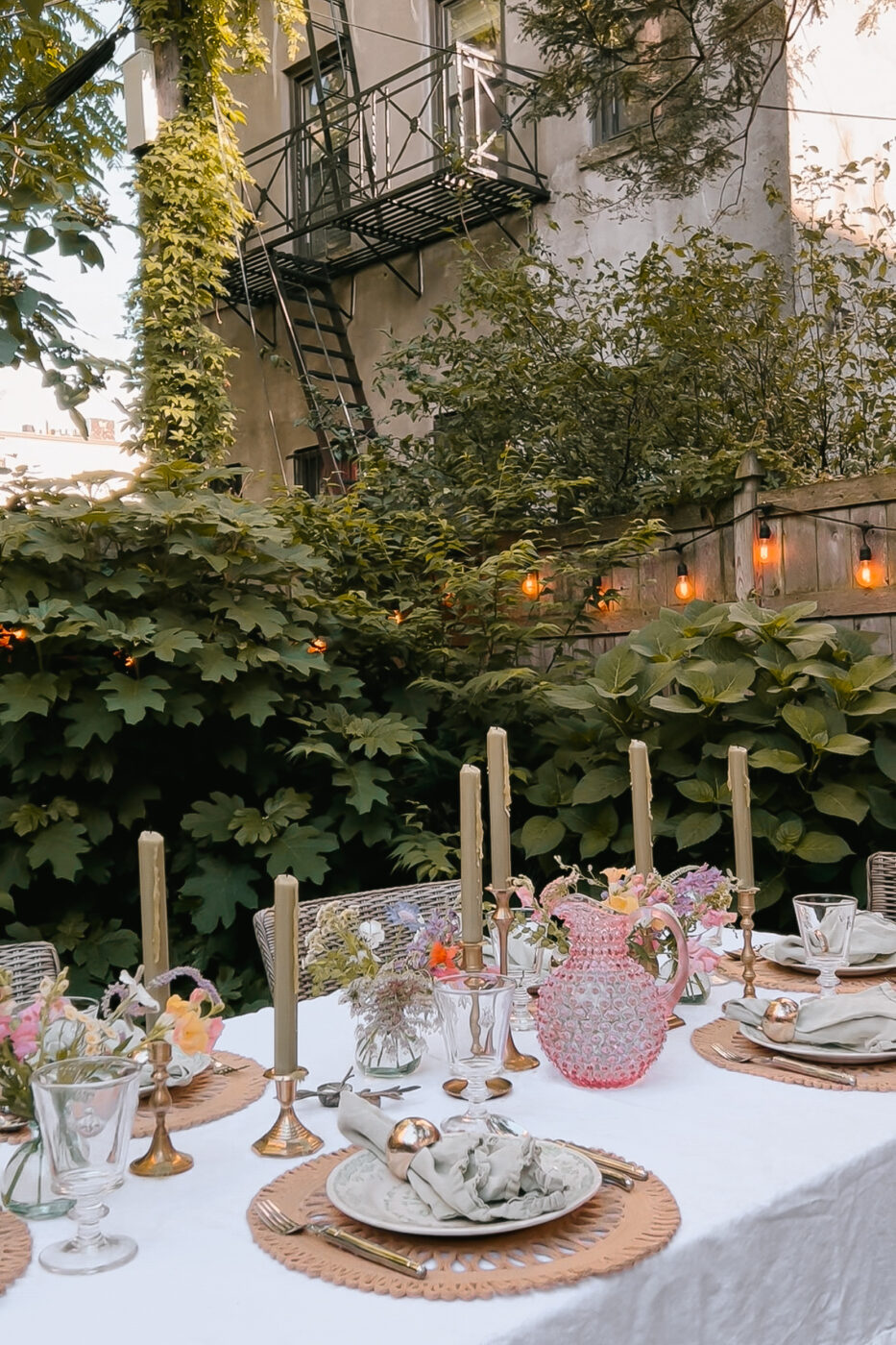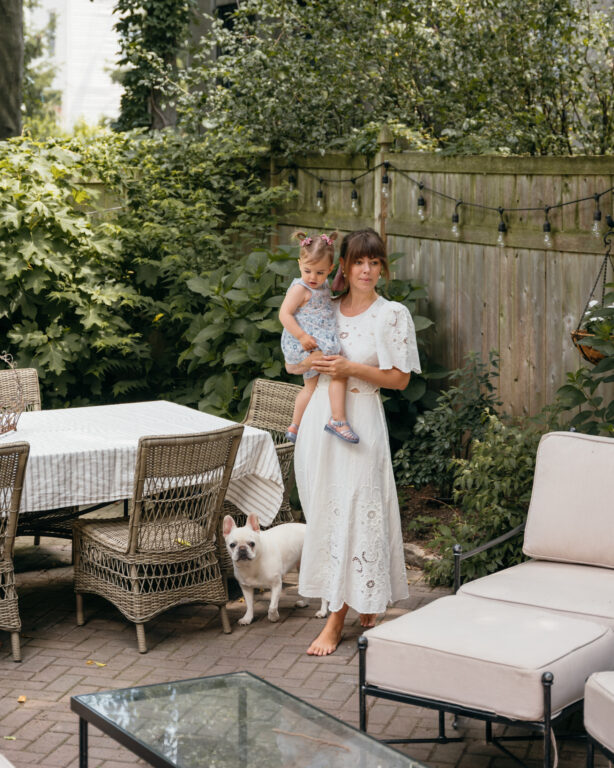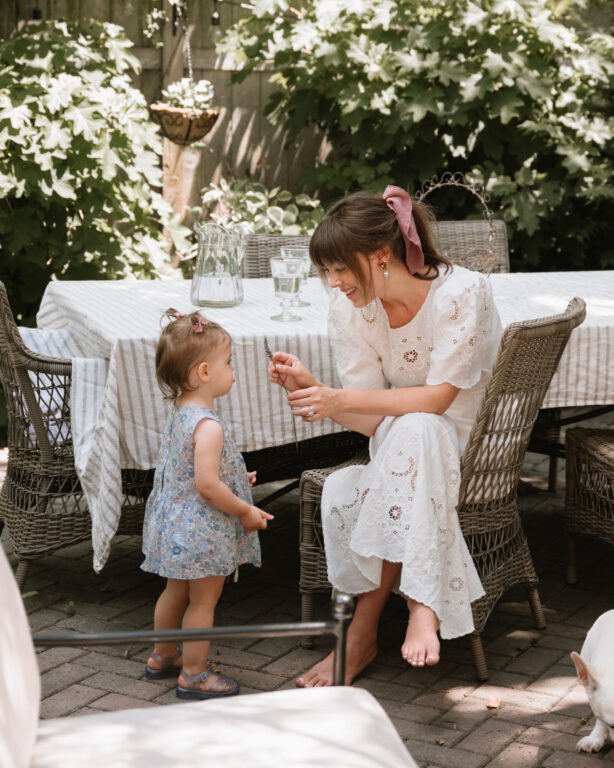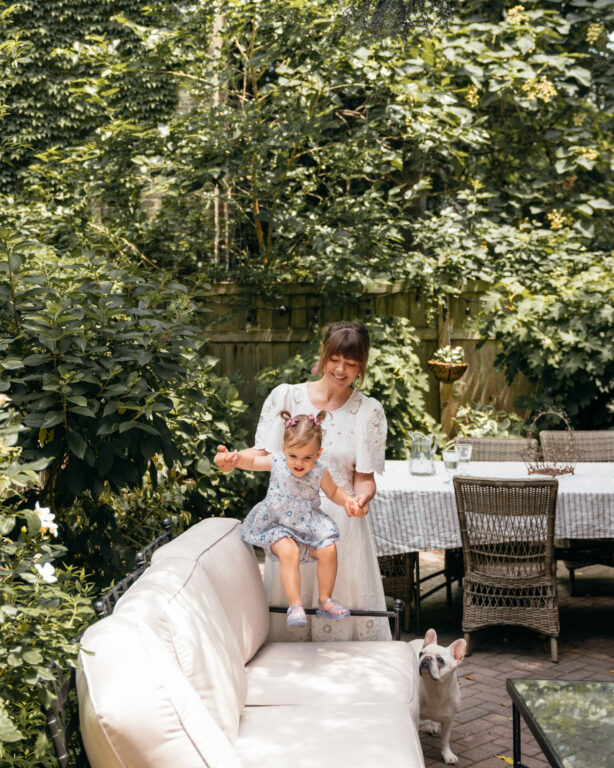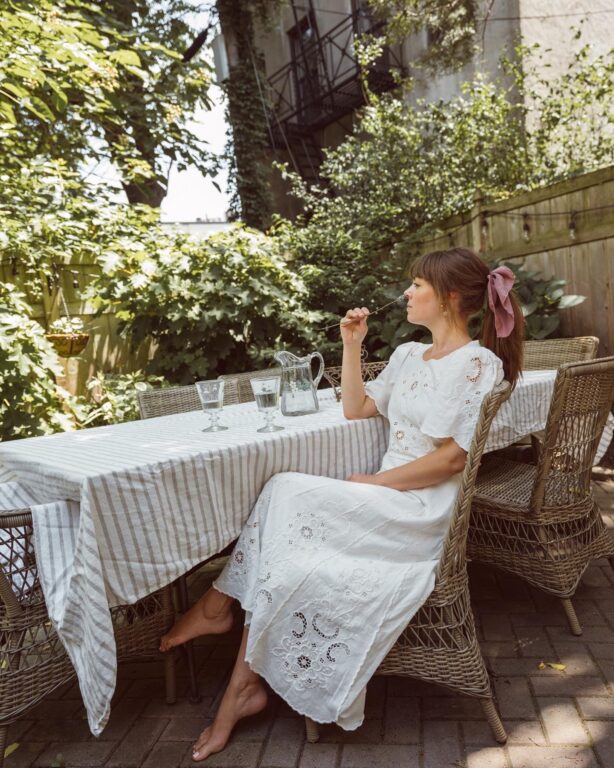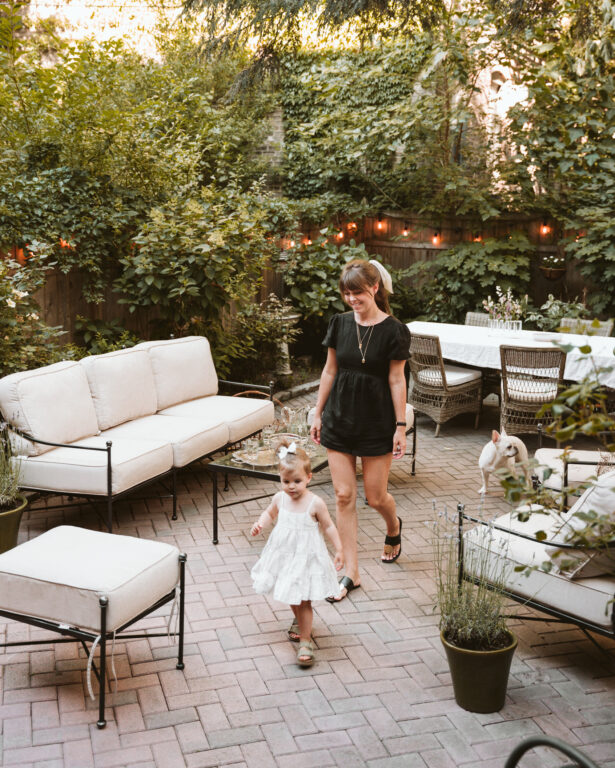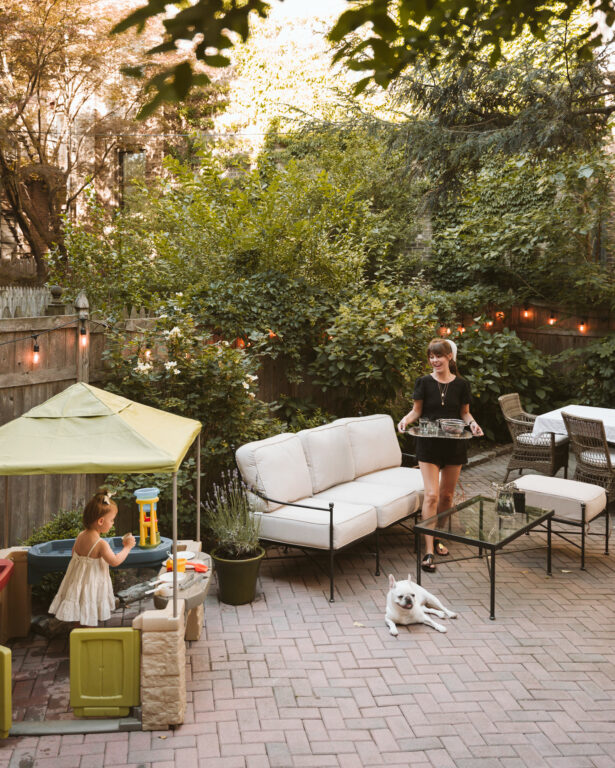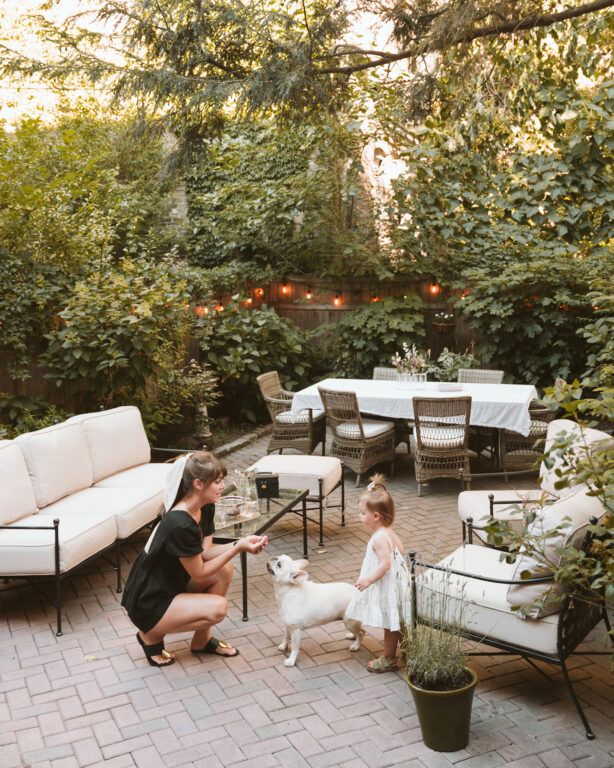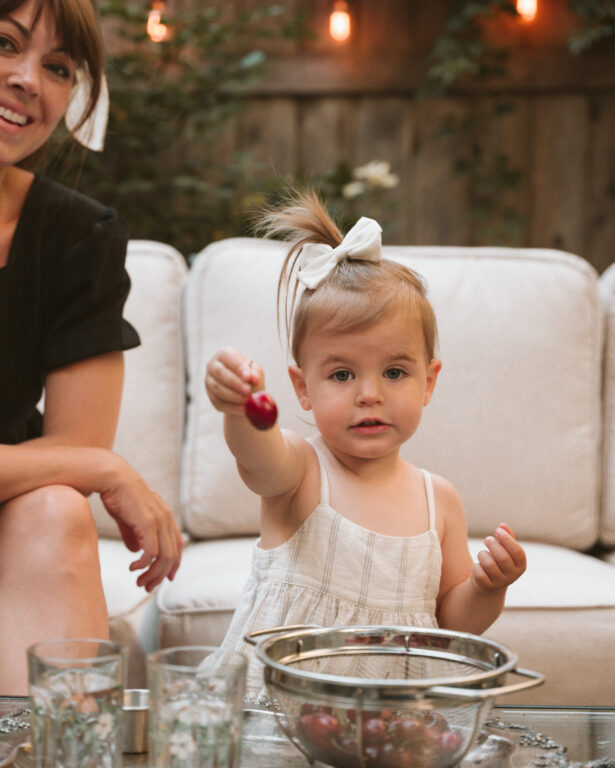 A glimpse at life in the backyard lately…
It's been such a mild summer here on the east coast. I find myself thinking how similar the weather feels to Northern California where I grew up. The air has a little chill to it, breezy and so enjoyable! This time last year, we had to barricade ourselves inside because the heat was so intense. Give me a cool summer breeze any day!
All of this unprecedented weather has us spending the majority of our time either across the street at the park or in the backyard. Lucy's at that perfect age where she can keep herself preoccupied for hours on end going from activity to activity – so we have a handful of things set up for her especially for this! Our latest addition to the backyard was this little Step 2 play house. She loved the one at her cousins so much I knew it was time. Thankfully this one has muted tones so it's not eye sore in the backyard that I spent so much time curating. That's the problem with children toys, they're just not the most aesthetically pleasing.
We also find ourselves entertaining at least once a week – from neighbors to friends who are in town for the summer, it's been such a nice excuse to get the backyard all dressed up for guests to enjoy. Major plus, the downstairs TV/playroom opens up to the backyard so it's perfect for us as parents to have the kids run around in and out, playing and eventually winding down to watch a movie while the parents hang out and enjoy a glass of wine.
Since there's been so much backyard content on the feed lately, I thought it was time to share a little more detail behind all the pieces we have and toys we've added for Lucy. And if you missed my big backyard story from last season, you can find all furniture linked over there.
TABLESCAPE ESSENTIALS

OUTDOOR TOYS FOR KIDS