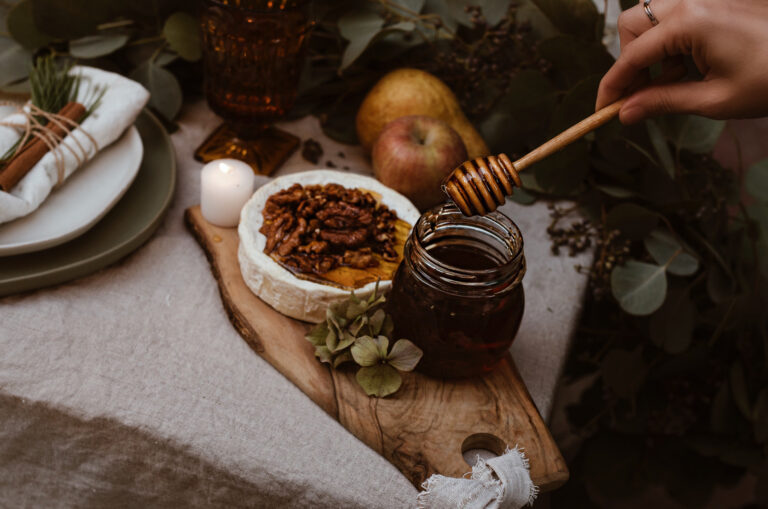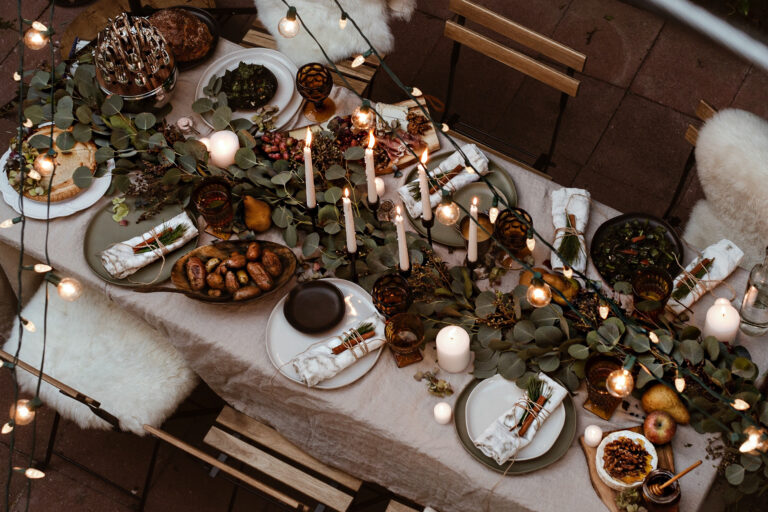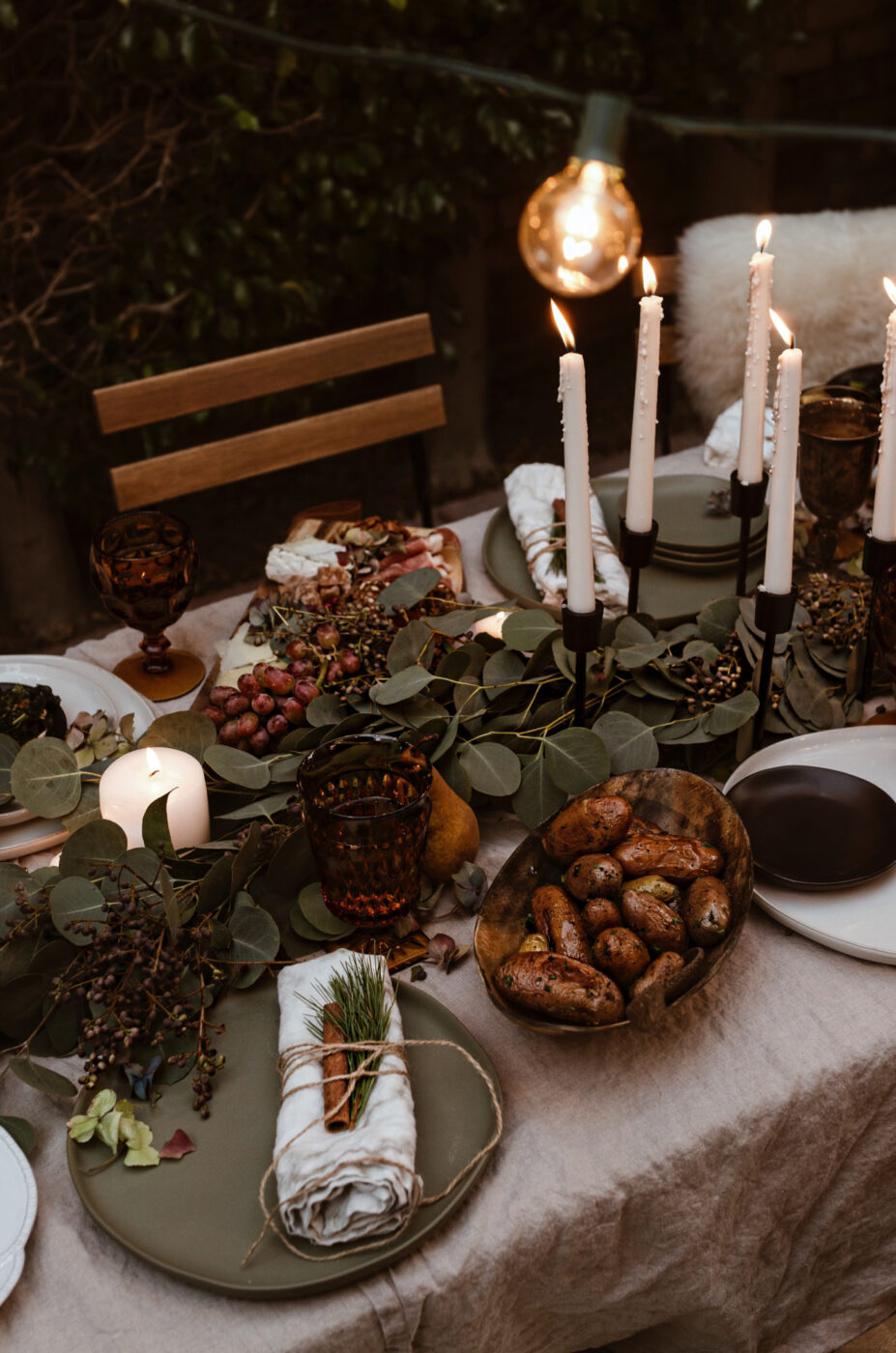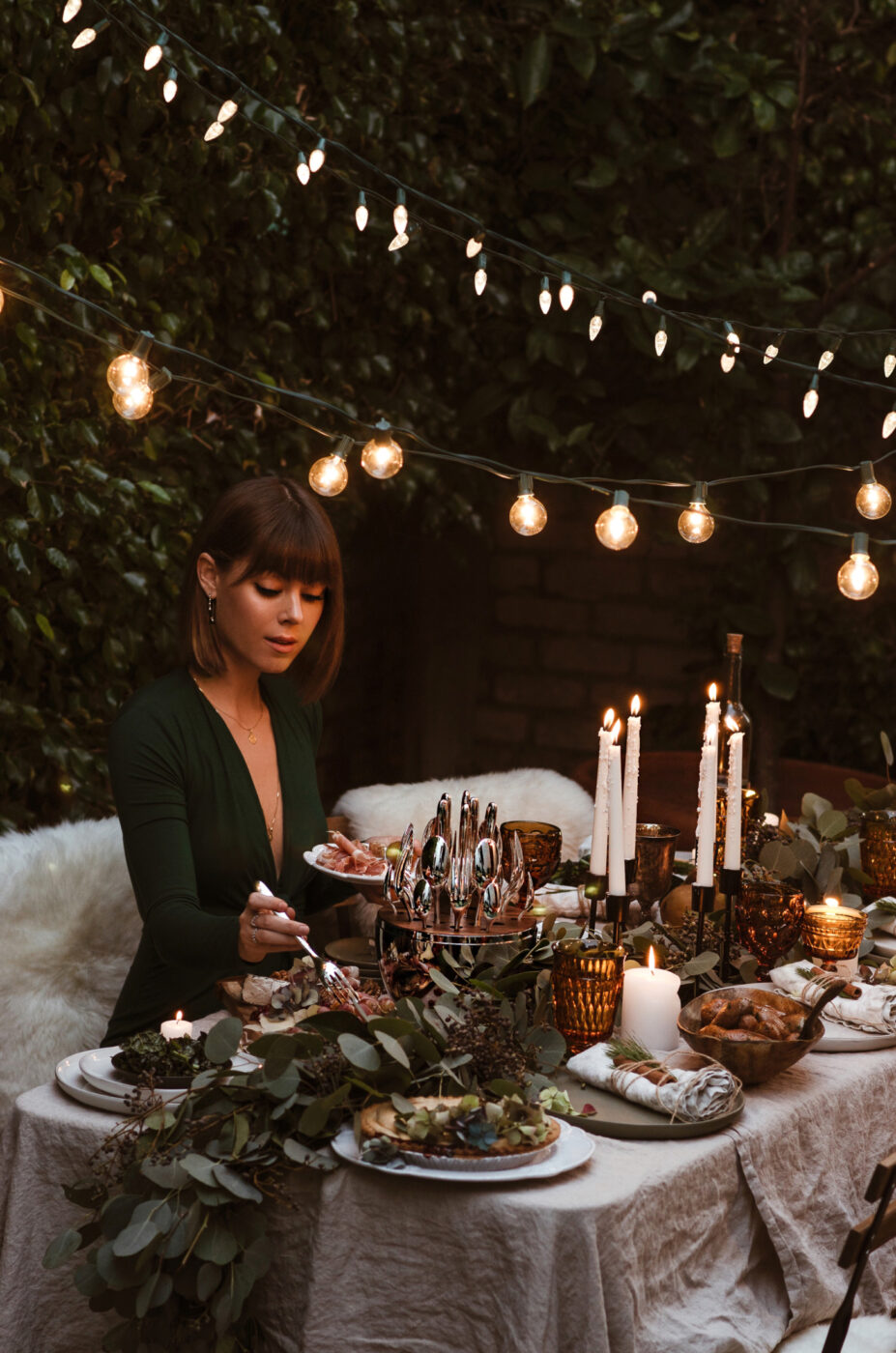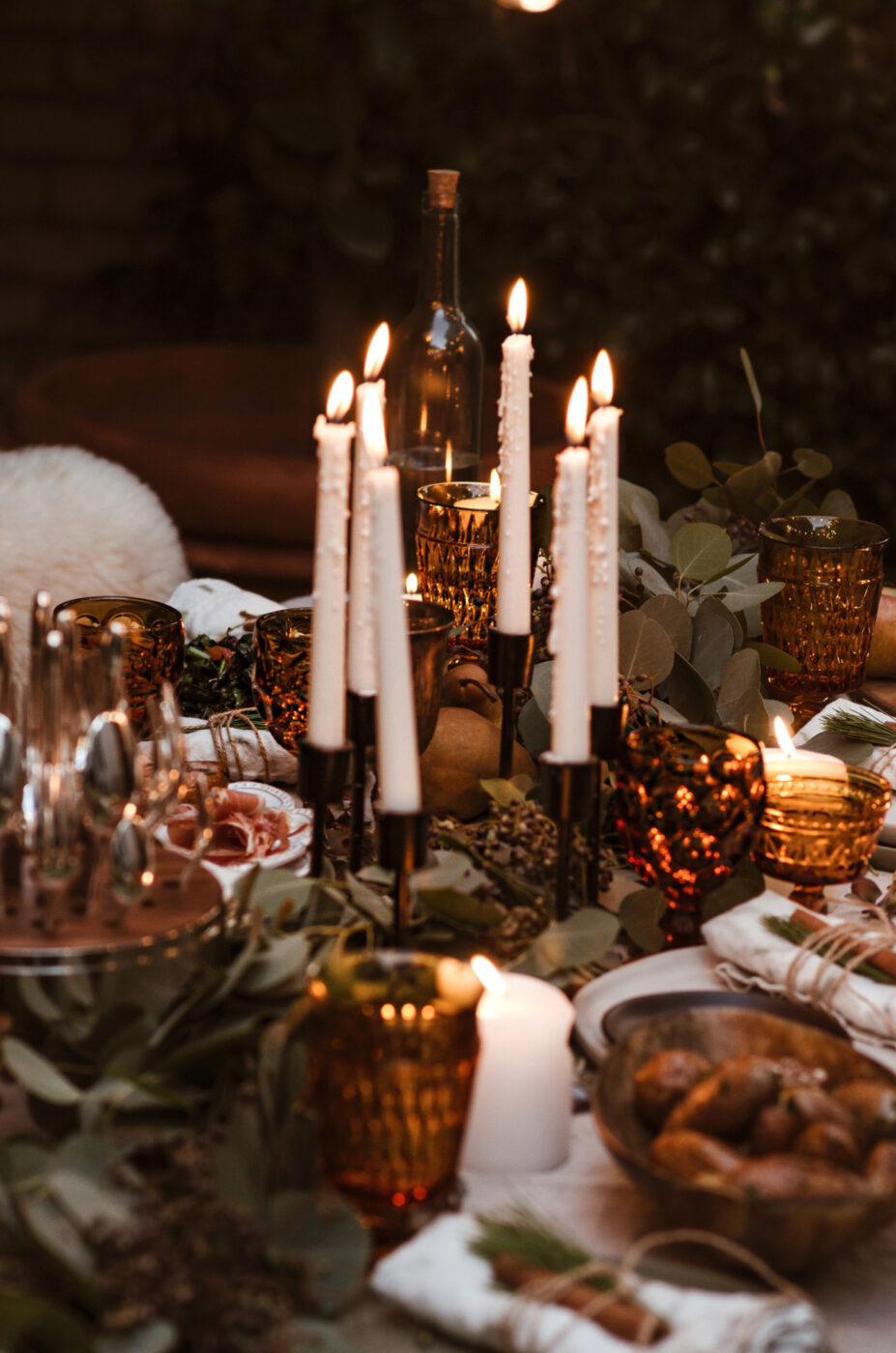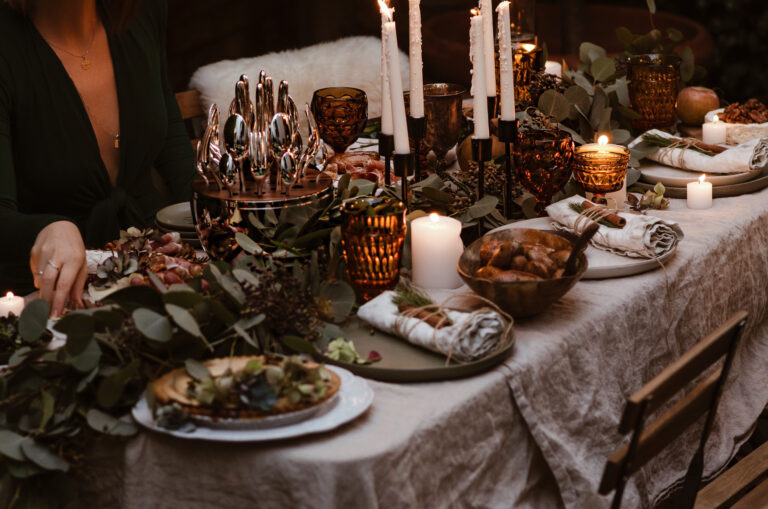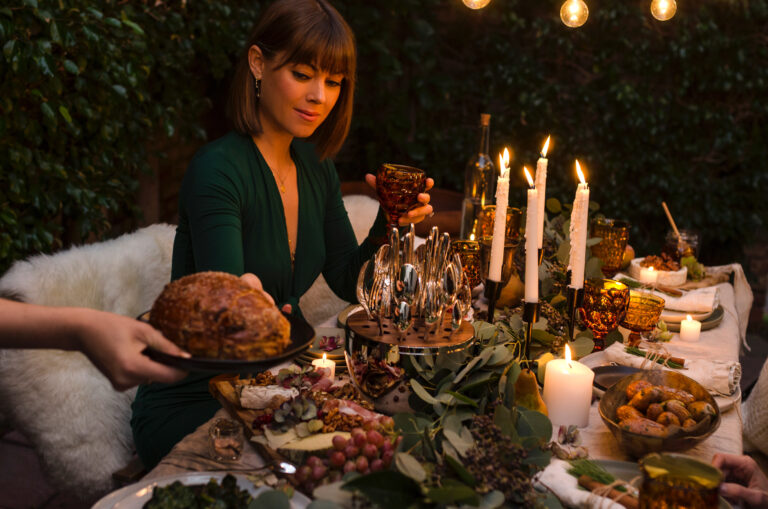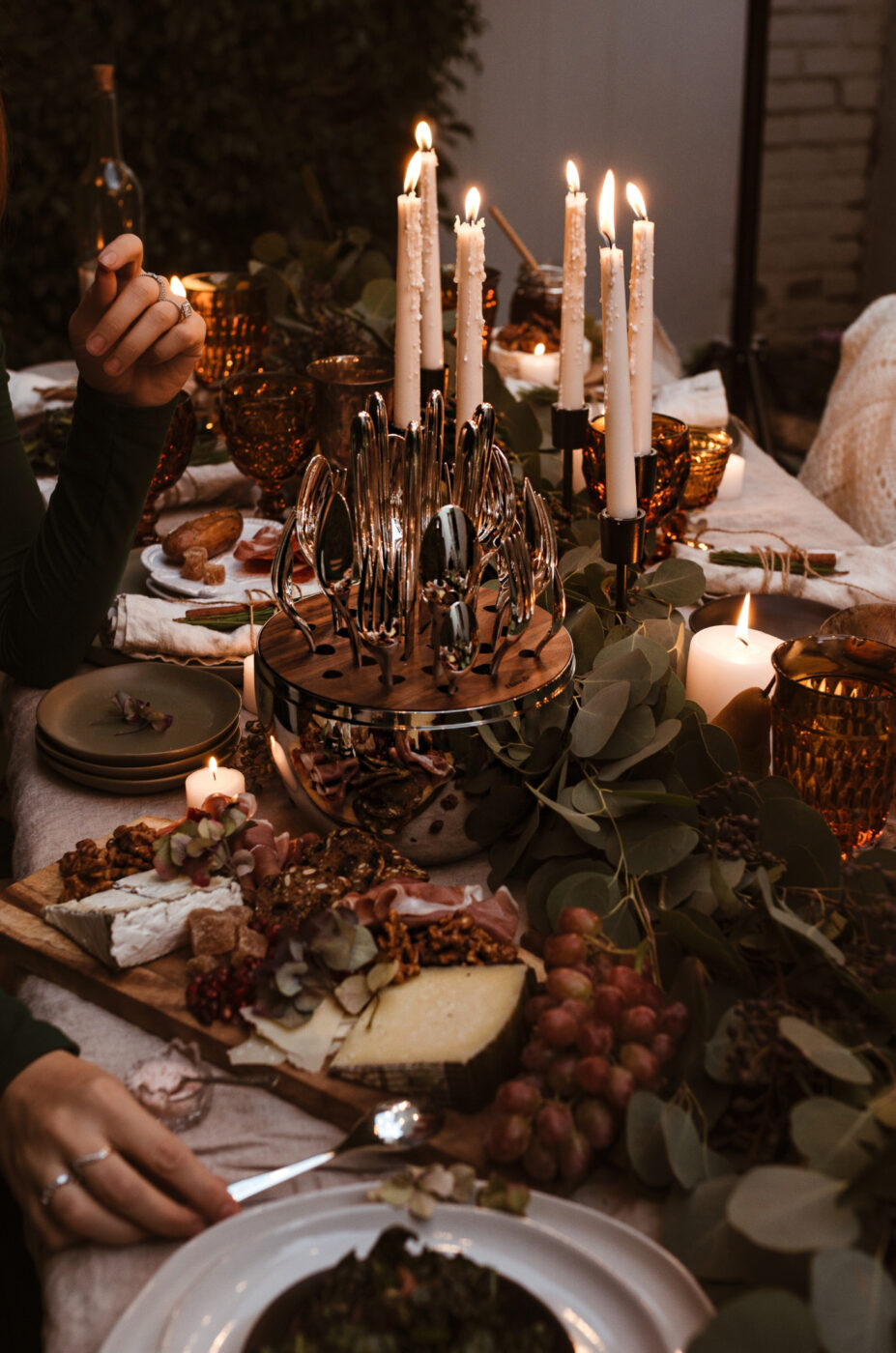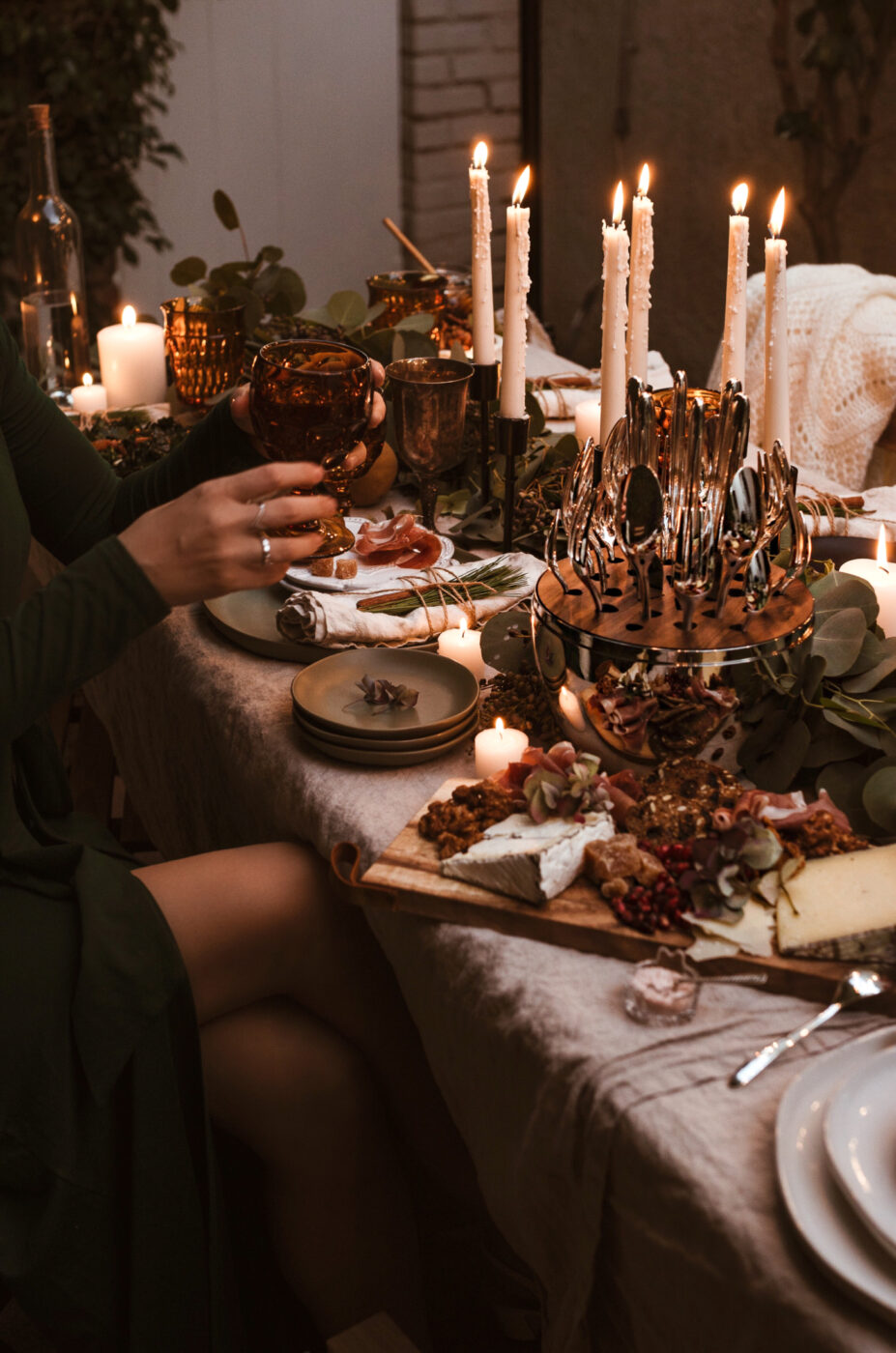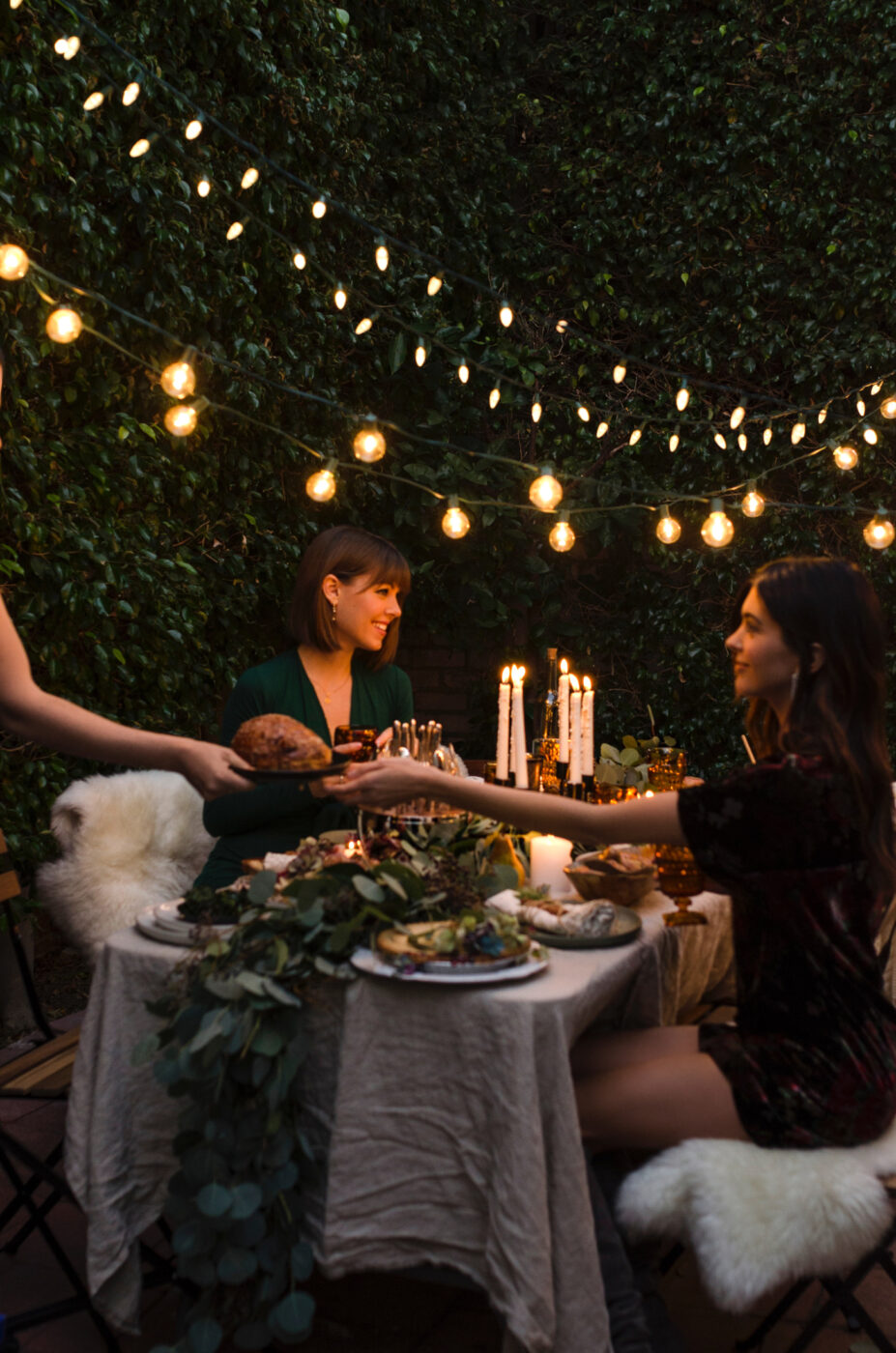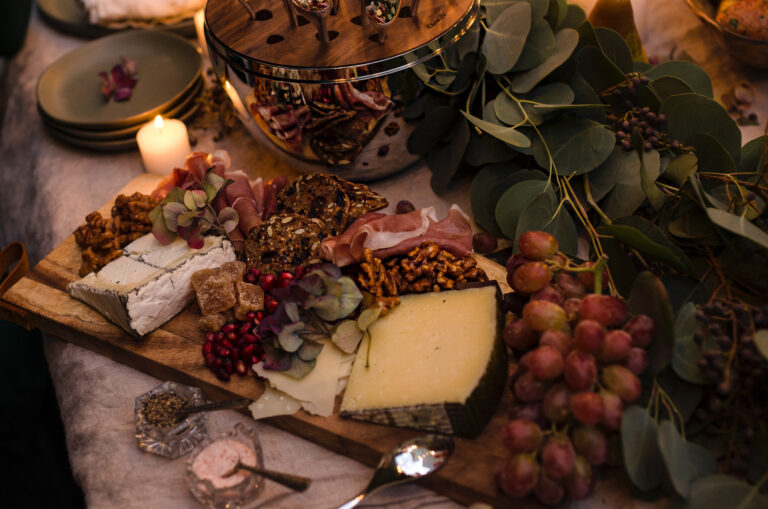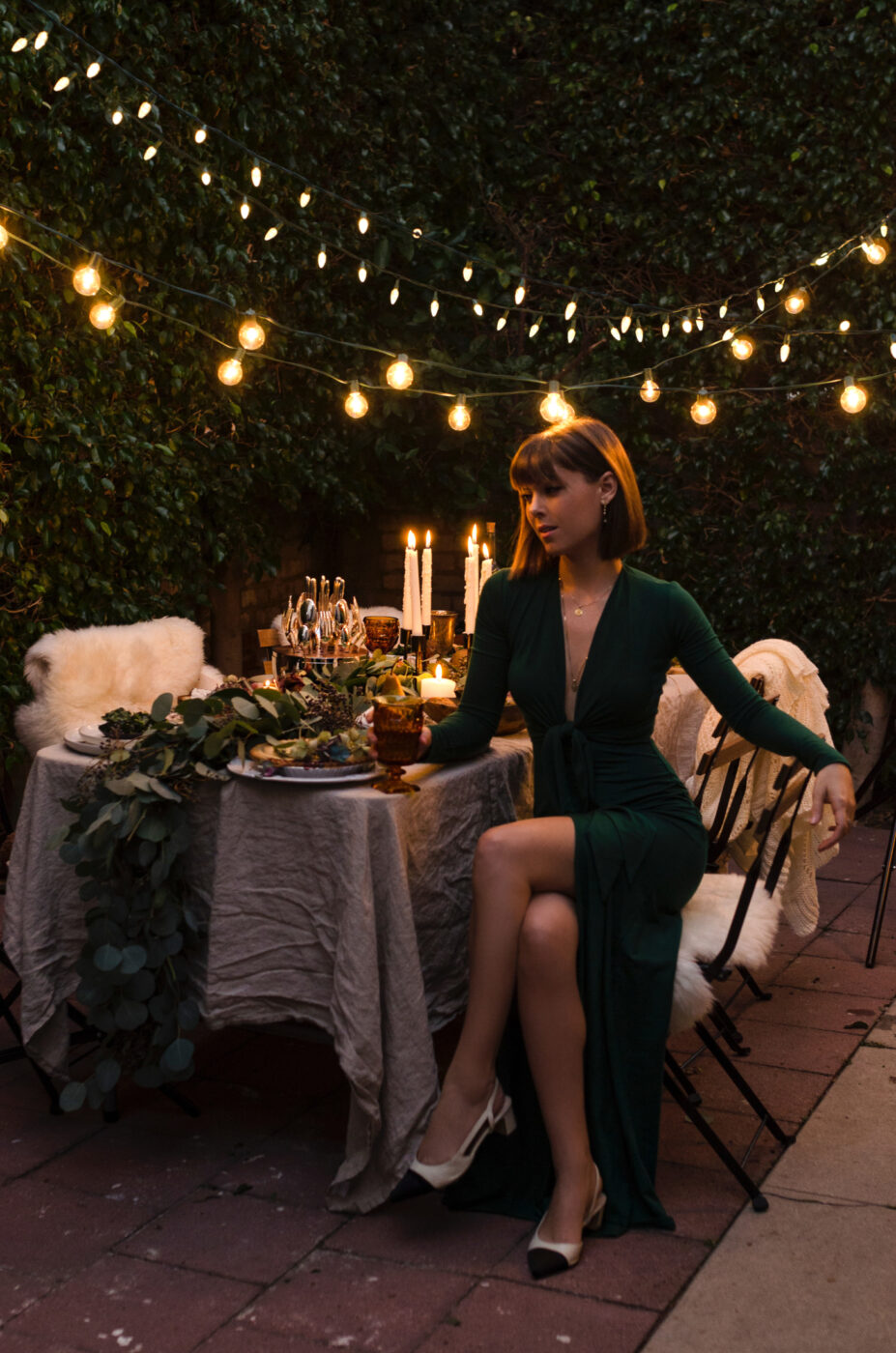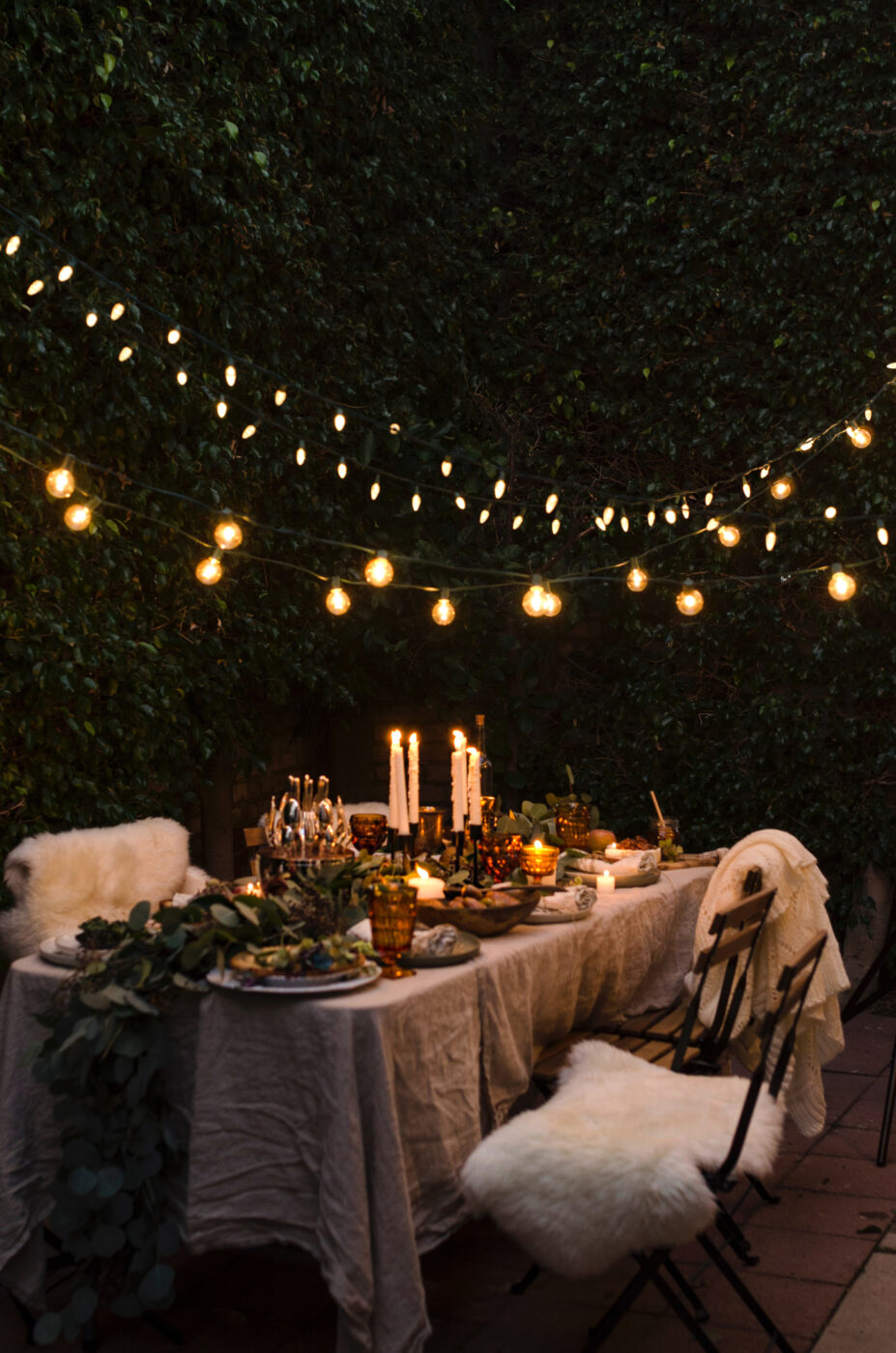 Maybe it's the mildly obsessed wedding Pinterest addict in me that still exists, or maybe it's the love of being surrounded by friends and family for an intimate celebration I love so much. Either way, the art of entertaining has long been a passion of mine – even though I don't have a bone in my body that knows how to cook. I watched my older sister for years perfect and mold what it meant to be 'hostess with the mostess''. Her ease in the kitchen was like watching a ballet performance. She'd gracefully glide from one corner of the kitchen to the other whisking the jeux while sipping her merlot – she's a force to be reckoned with in the kitchen. Me? I can make a mean cheese board and you bet that's what she always put me in charge of in the kitchen – I perfected the craft! However; one thing I do love arranging even more than that is curating a space to entertain in.
My inspiration begins where else, but Pinterest, of course. Quite possibly my favorite place to collect ideas from, and I even have a dedicated entertaining board if you, too, love gathering inspo. Everything from how my cheese board will be styled to creative napkin settings and name place holders. You see, you don't have to be an innovative chef or decorator for friends and family to sing your praises, you just need to know a few tricks on how to start so you can seamlessly execute a beautiful starlit evening surrounded by the ones you love.
WHAT'S YOUR THEME?
Before you even begin to think about what you're going to cook, you need to consider your theme. This will help you clearly identify everything from decor to flavors and music. While you've probably seen many themes in my entertaining stories (like this one, and this one) for this dinner party, I wanted to maintain my love for elegant touches but also incorporate the lush elements of rustic style we all know and love. So for this evening's theme, I went for Rustic Elegance under the stars!
SET THE STAGE
While it may not look like it, this beautiful little set up was actually arranged in the outside corner of my apartment building. Don't let the idea of not having a space mean that you can't make something beautiful happen. The space seamlessly lent itself to our theme. Sheepskin throws were nonchalantly tossed aback wood slat chairs and dripping wax candles peeked through the eucalyptus garland centerpiece. Instead of bulbs for decor, fresh fruits like pears and pomegranates were layered throughout the foliage to help create a more organic setting. All of this placed amongst gold fishes, ornate stemware and polished Christofle flatware was the perfect blend of elegance and rustic I was looking for. Also, because it's a little tricky to see the stars in LA, I picked up some oversized Christmas lights that I draped from one end of the table and back. Loved romantic the lighting this gave off, and we knew the stars were among us anyways!
WHAT'S ON THE MENU
OK so it's easier to set the stage with a theme but how does that inspire your cuisine? First of all, we all know my sentiments surrounding cheese boards, and when it comes to dinner parties, it's a perfect offering for guests while you're waiting for everyone to arrive before sitting. A rustic setting called for lots of layers of cheeses, nuts, dried fruits, grapes, cured meats, honey and even a little candied ginger to cleanse the palette. In keeping with the rustic cuisine theme, I felt like the rest of the courses called for something hearty like roasted rosemary potatoes, a kale salad with apples and pecans, and a Sunday Rib Roast. We finished this decedent menu with an apple pie (of course!) that was just as delicious as it looked.
Happy entertaining, my darlings!
A special thanks to my go-to girl for helping me bring every one of my visions to life, Layne Kula. And also for baking me that pie #Thisis27