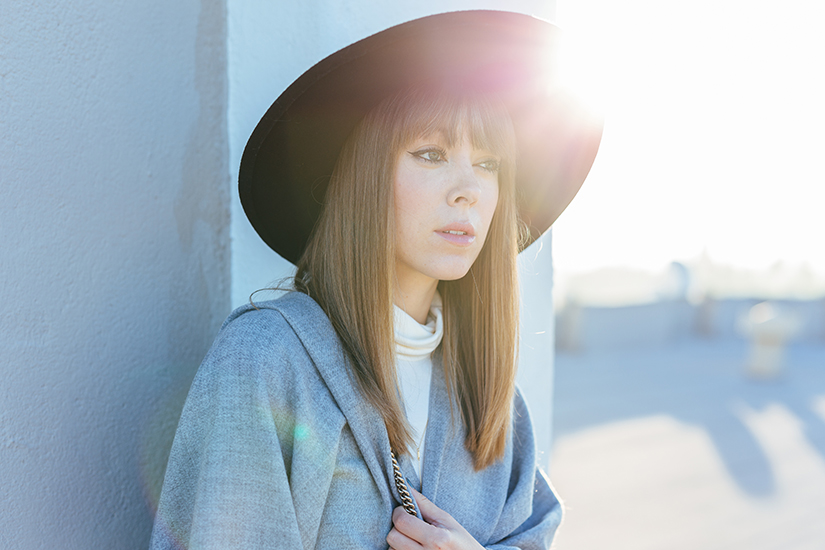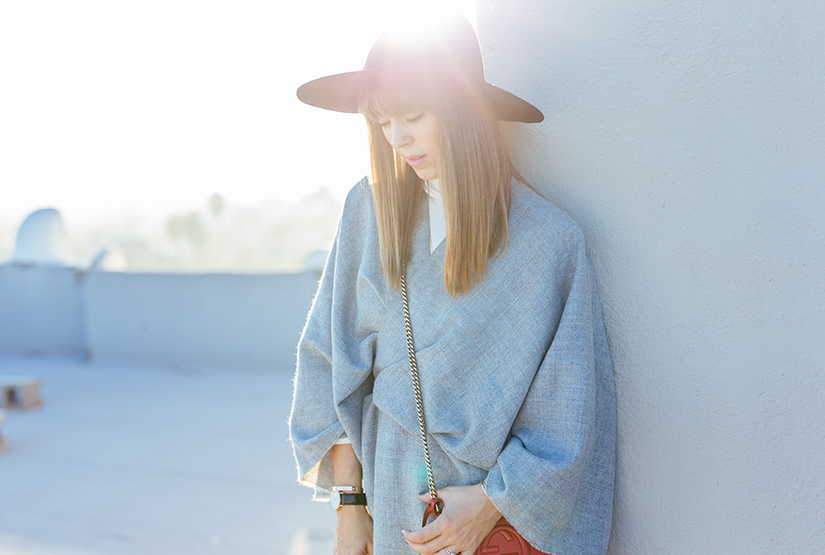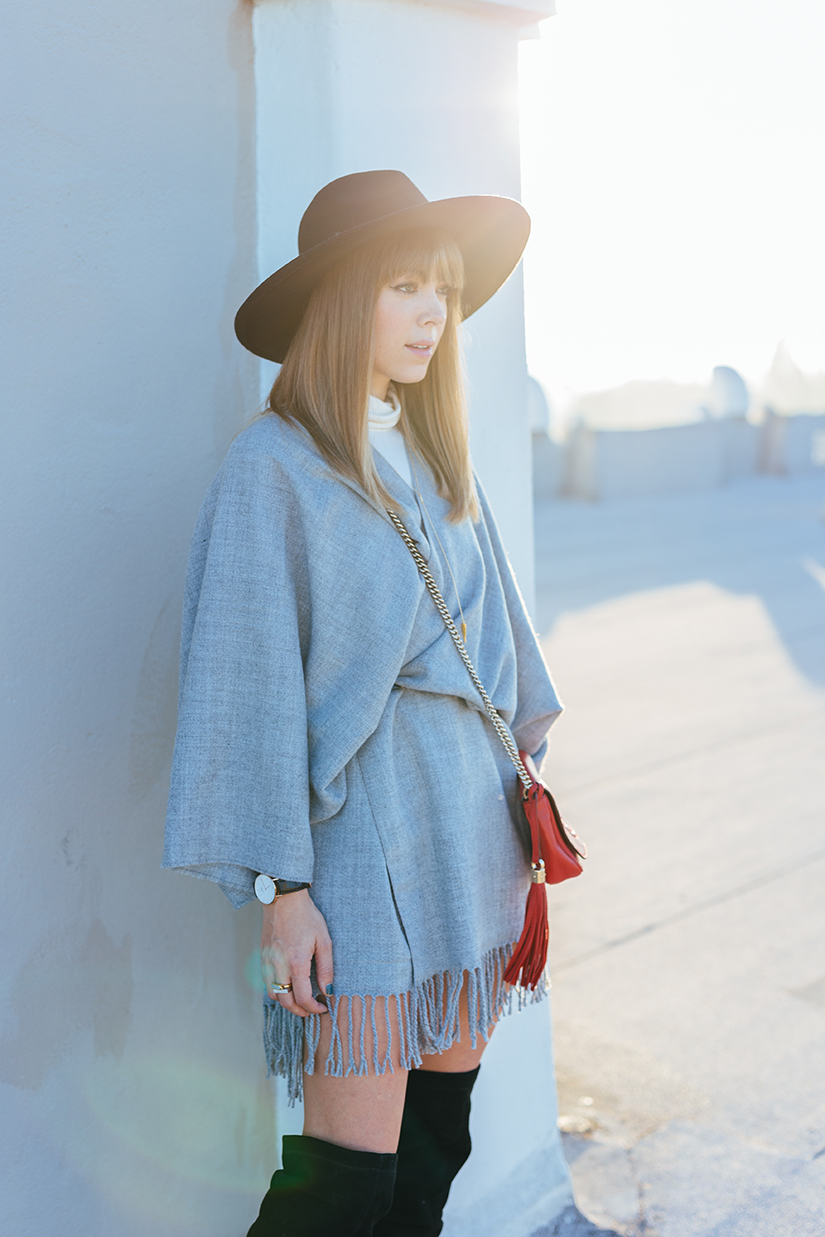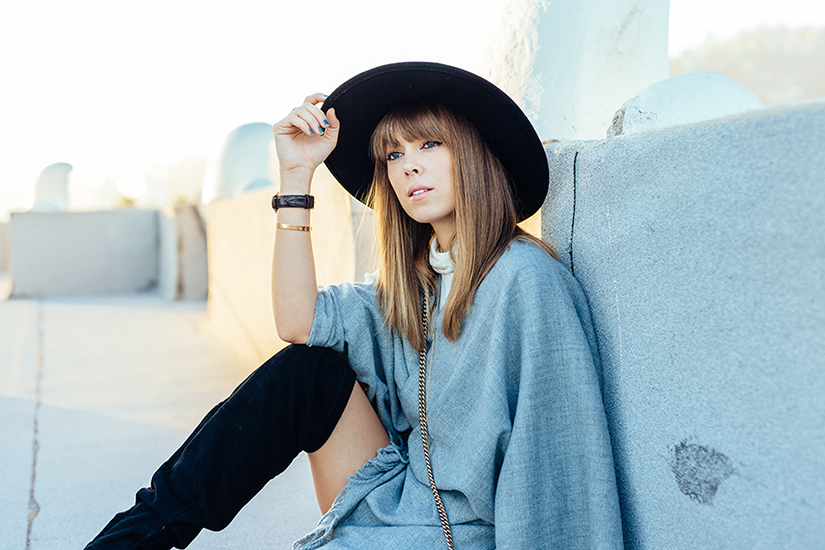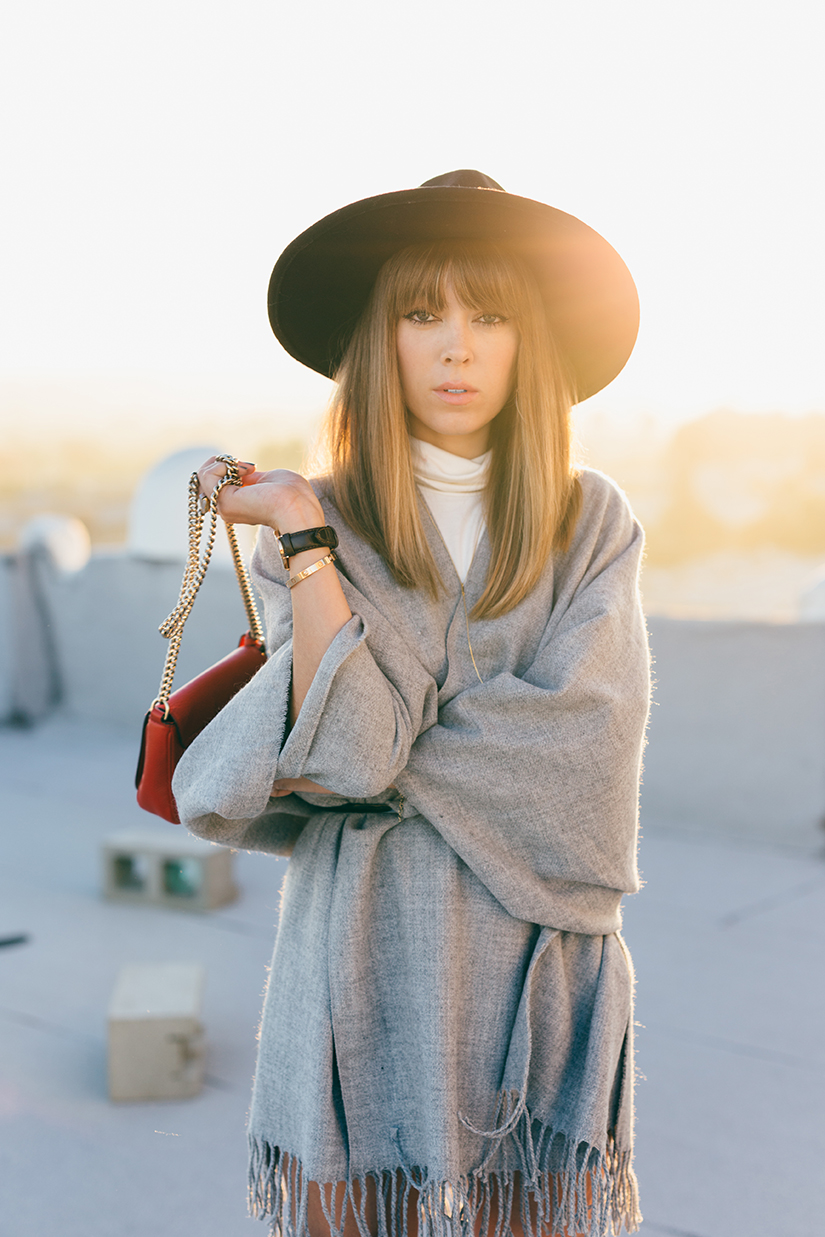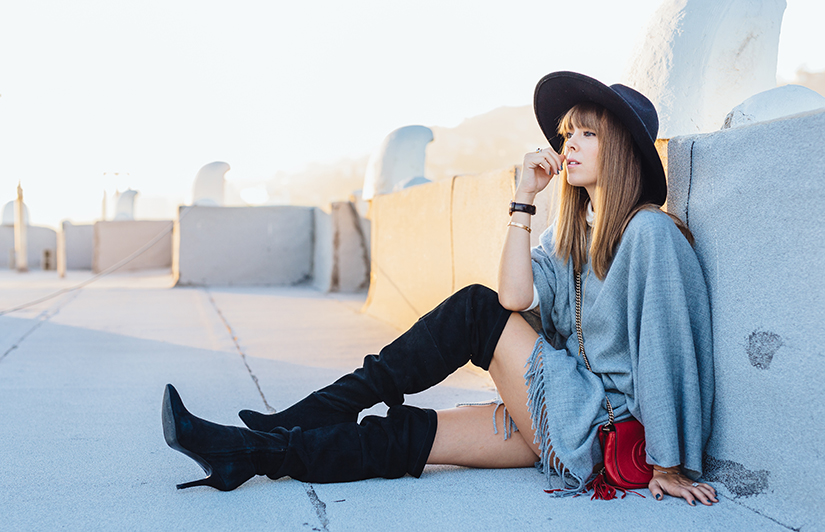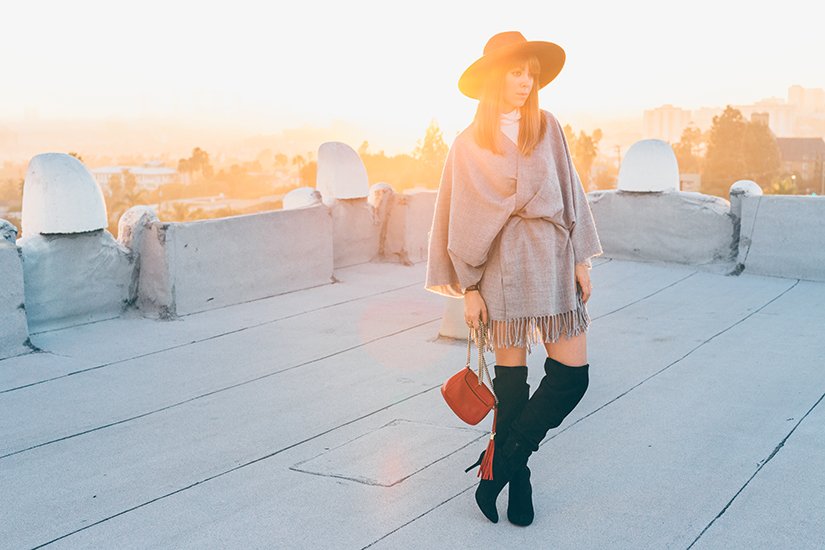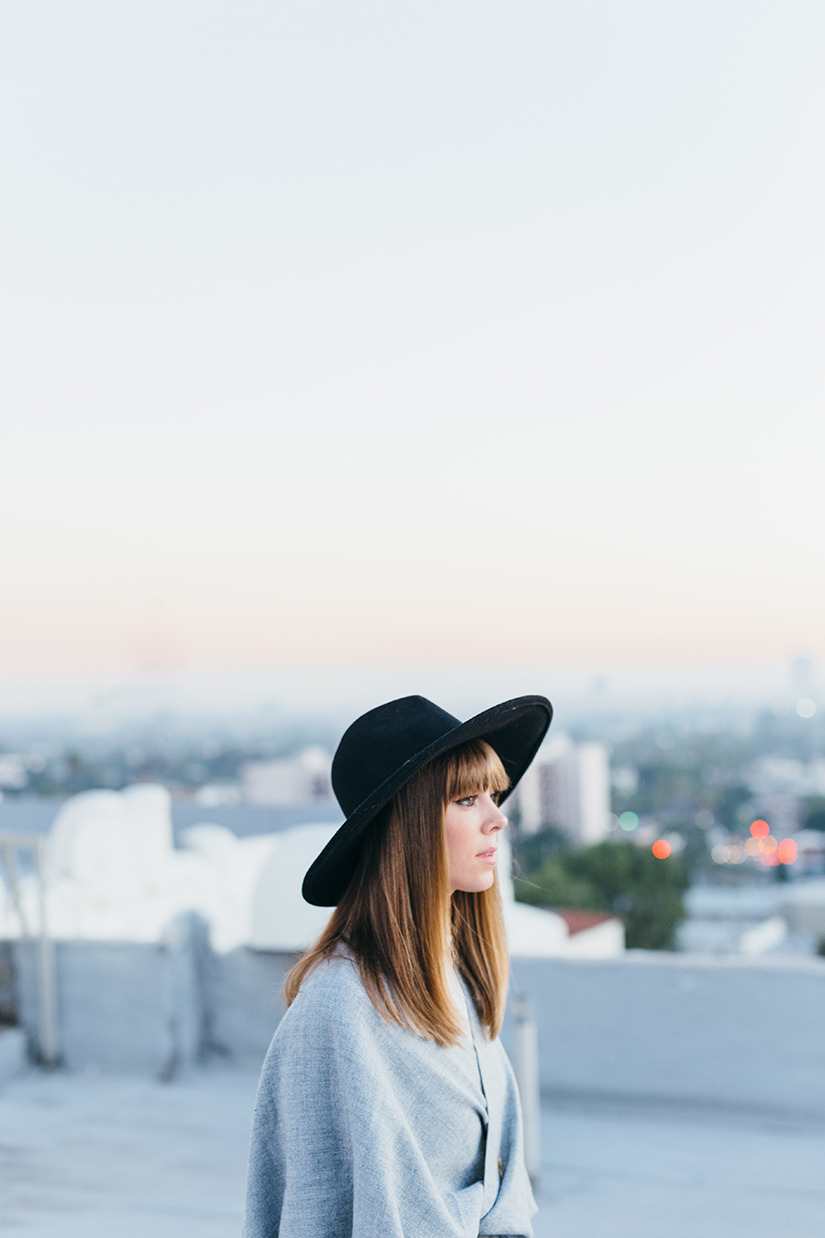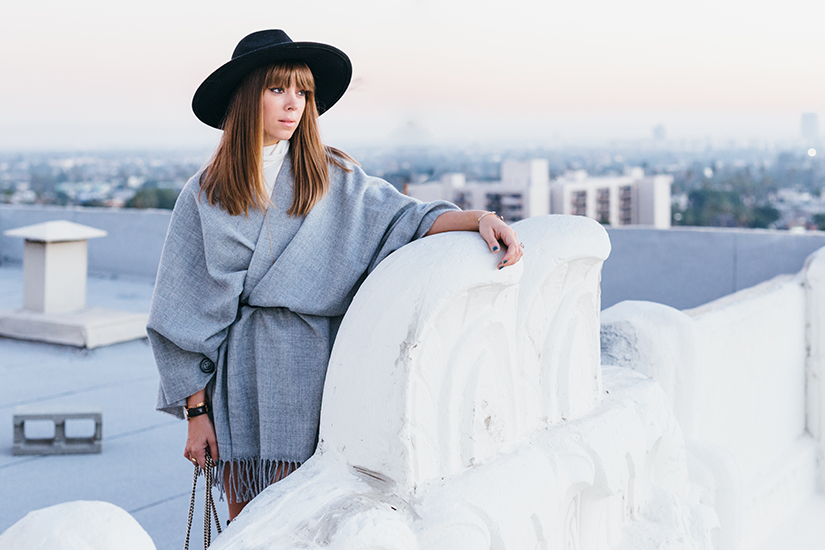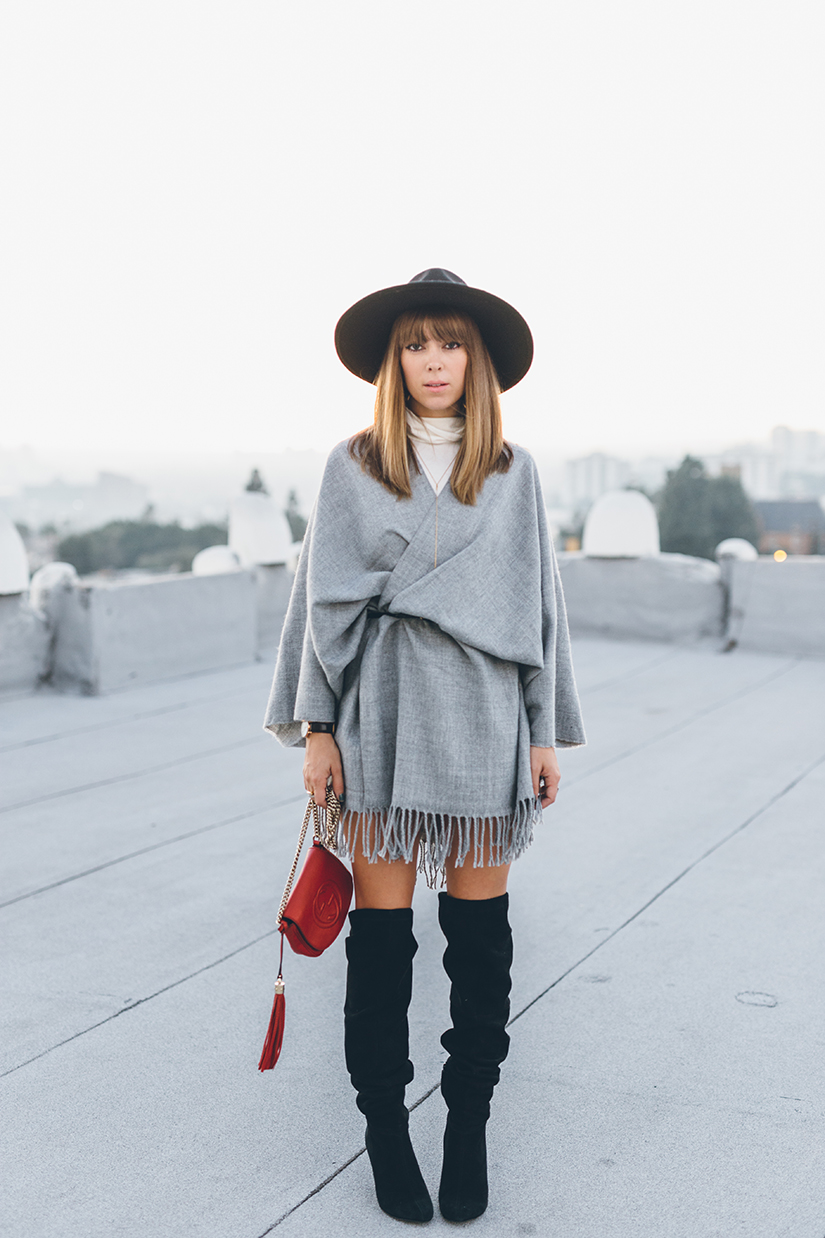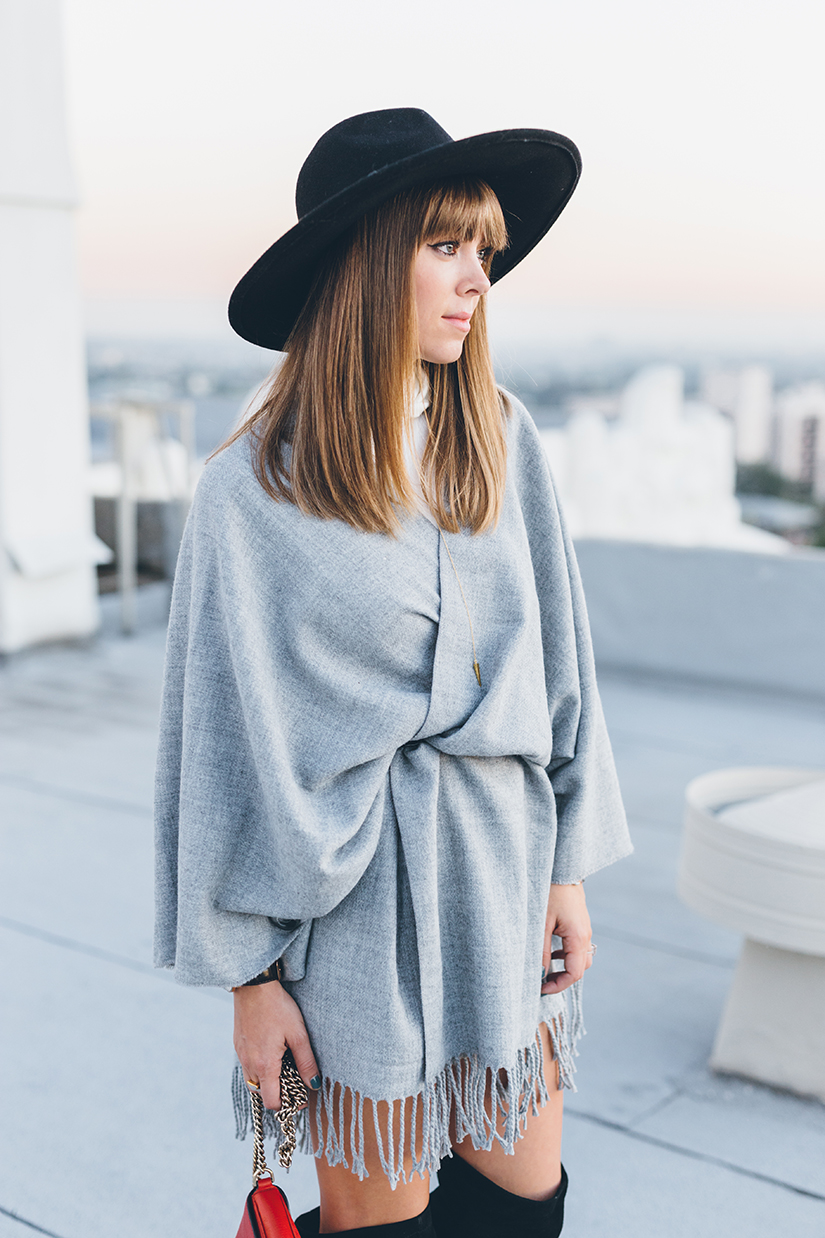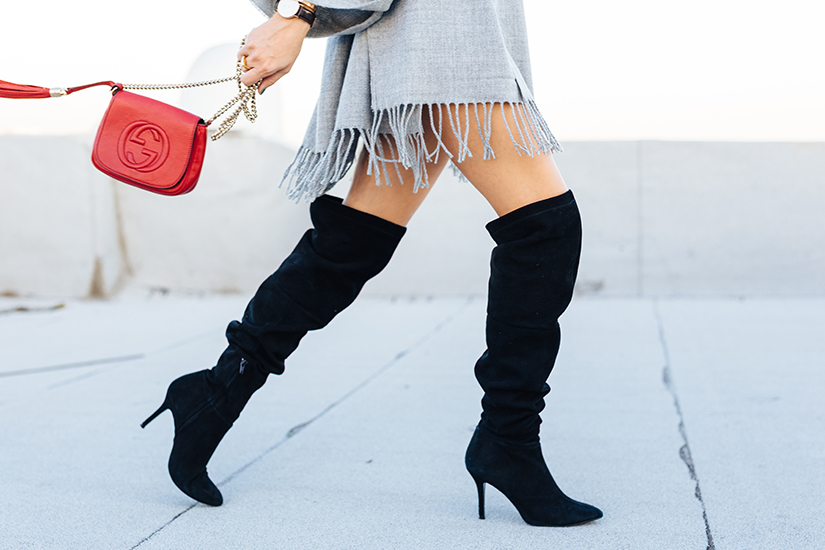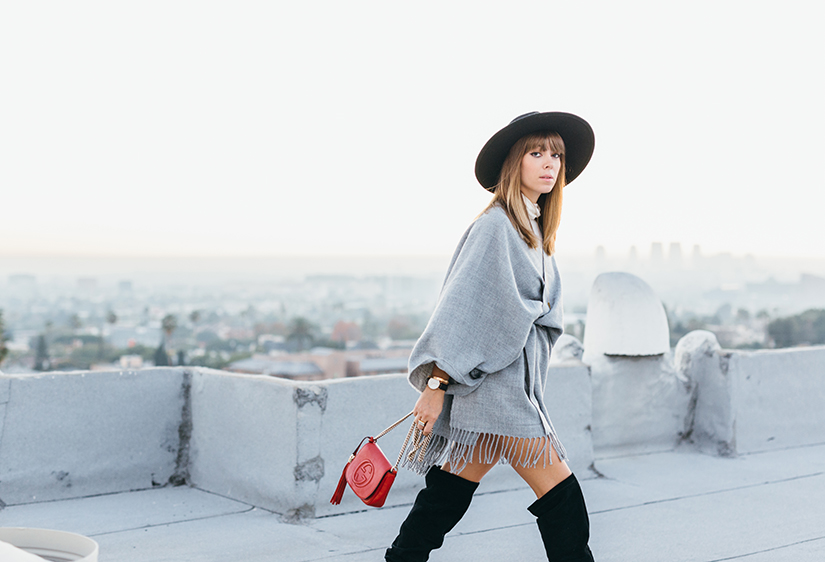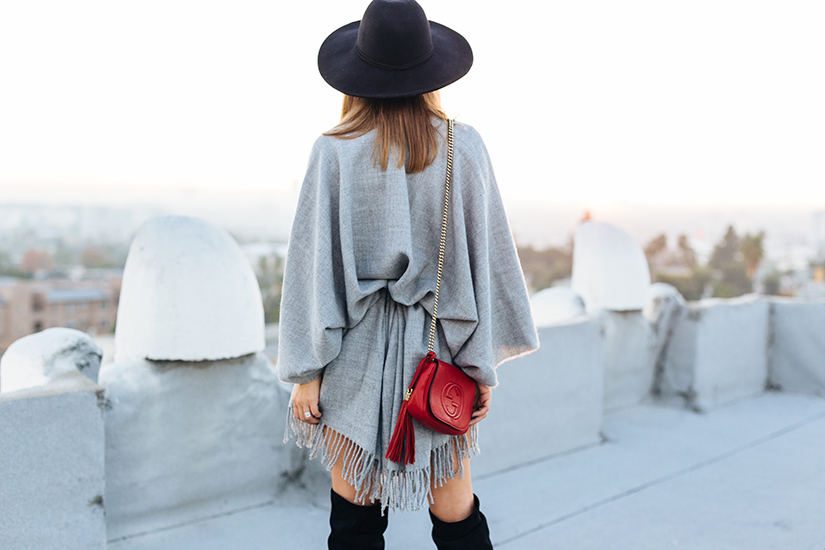 Living in LA presents a bit of a challenge when it comes to winter dressing. I envy the girls on my instagram feed all wrapped up, bundled in layers of winter warmth! I think I actually might be layering challenged, #californiagirlproblems. However, if there's one thing I'm sure of, it's over the knee boots through the winter season. I love the look on bare legs with a heavy jacket on top with just a little leg peeking out, it's subtly sexy to me in a season when the last thing you would expect to see is a little leg.
For your top half, go for a look I've been dying to try this season; the belted poncho. Ever since Burberry sent their head turning ponchos down the runway for their Fall 2014 collection, I've been on the hunt! Although it airs a bit on the boho side, it's still a look that I find completely chic and wear worthy. And since turtle necks have made a complete comeback in a crop version, I thought it would complement the neckline nicely while also giving it more of a wintery feel.
Oh and did you notice anything different today? I chopped a good six inches off my hair!
Photos by Fred Cipoletti [thefeedproducts style='four']