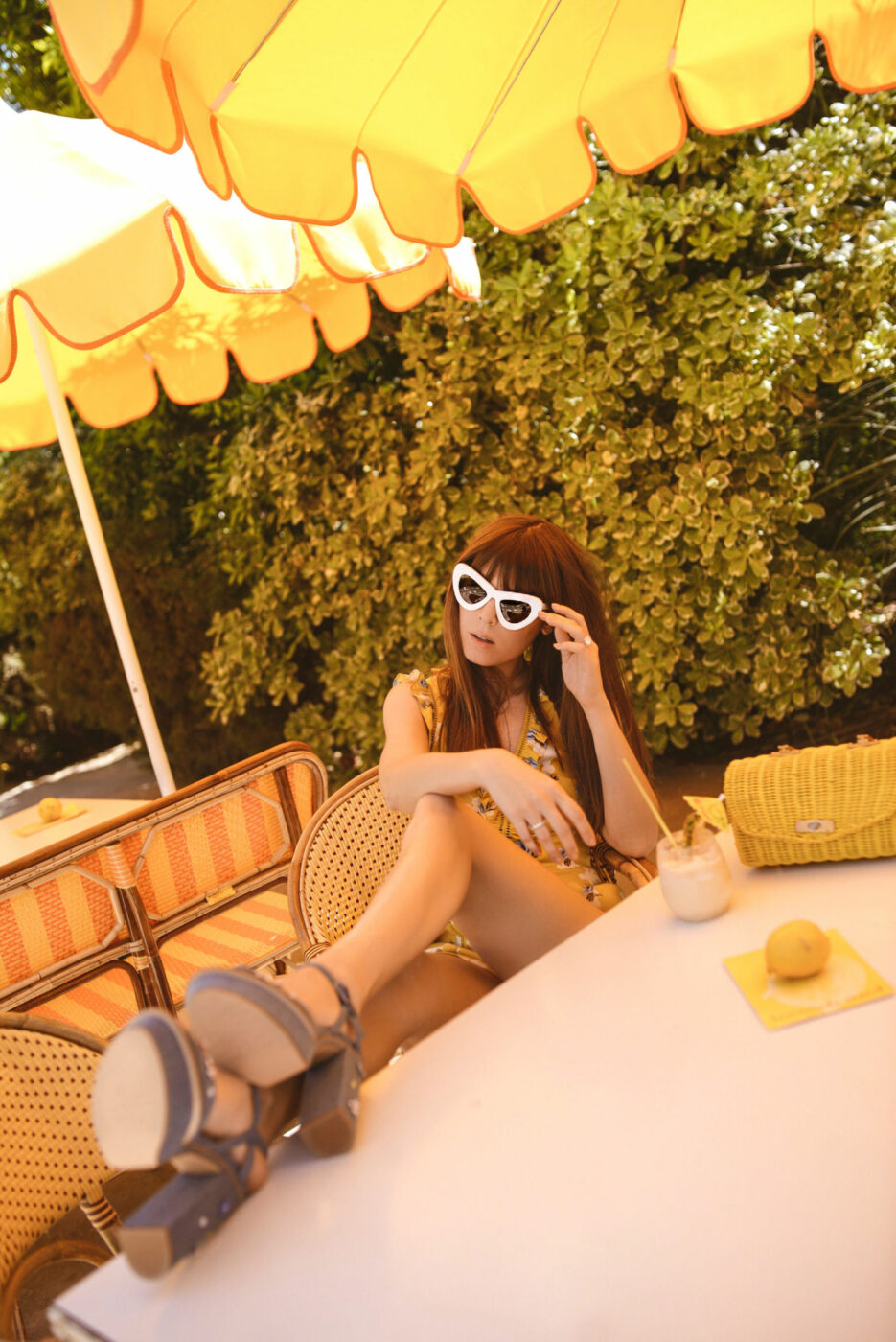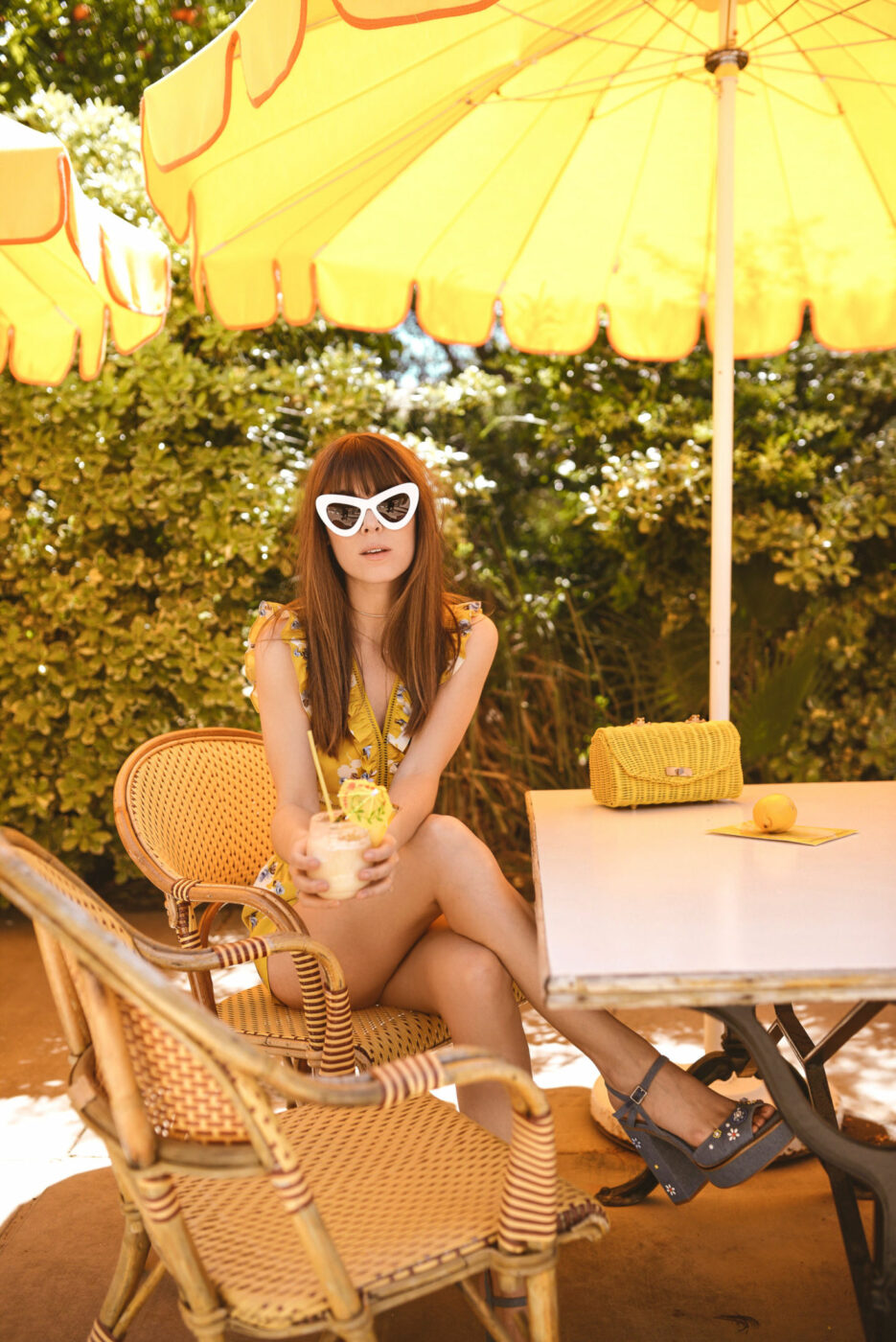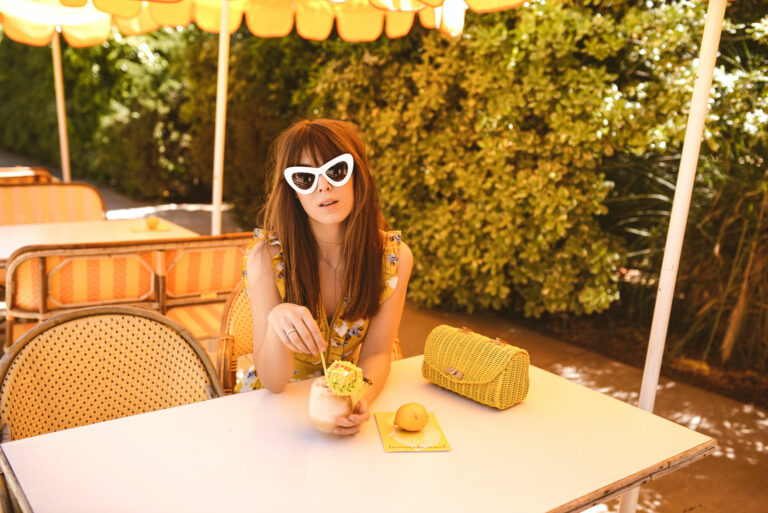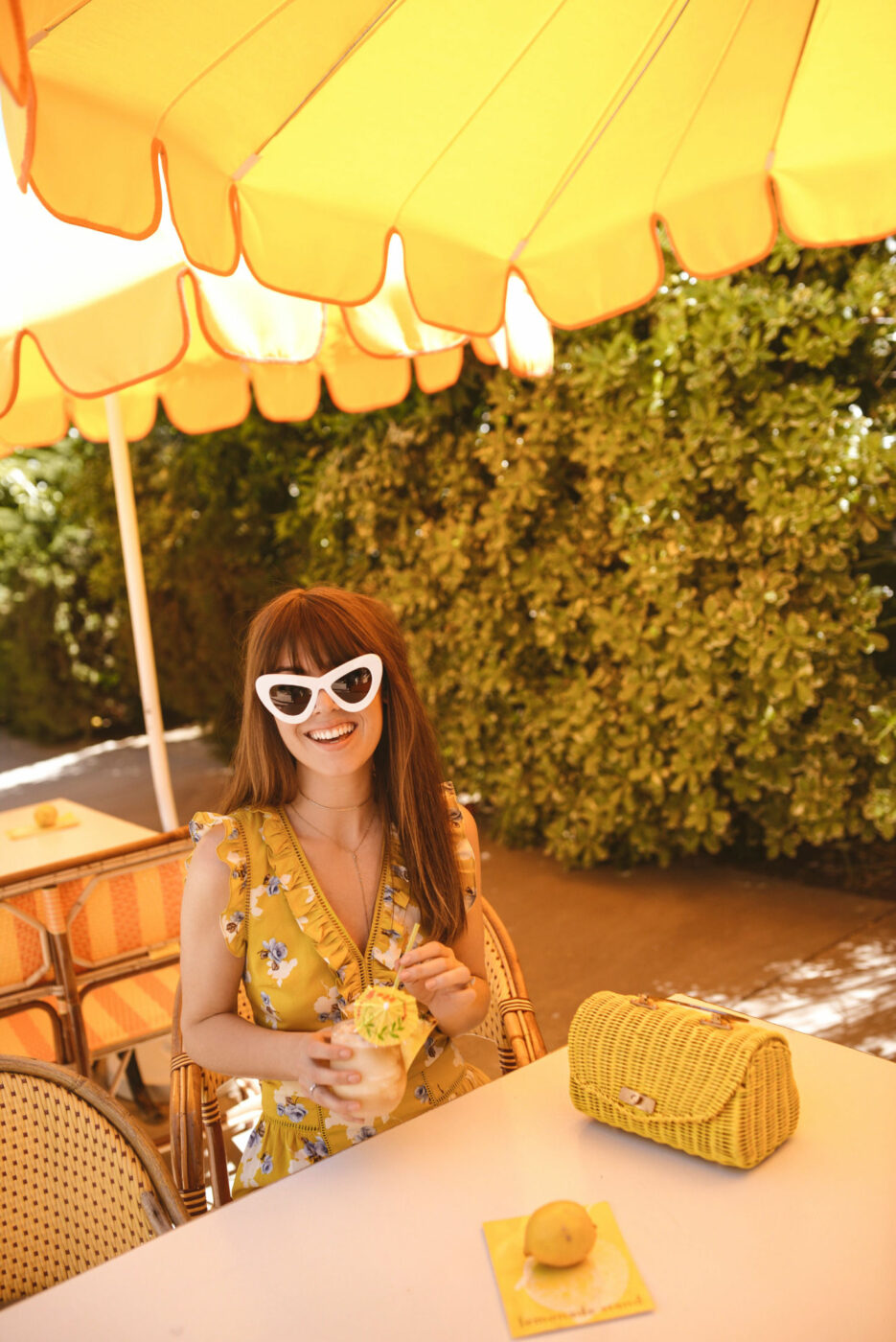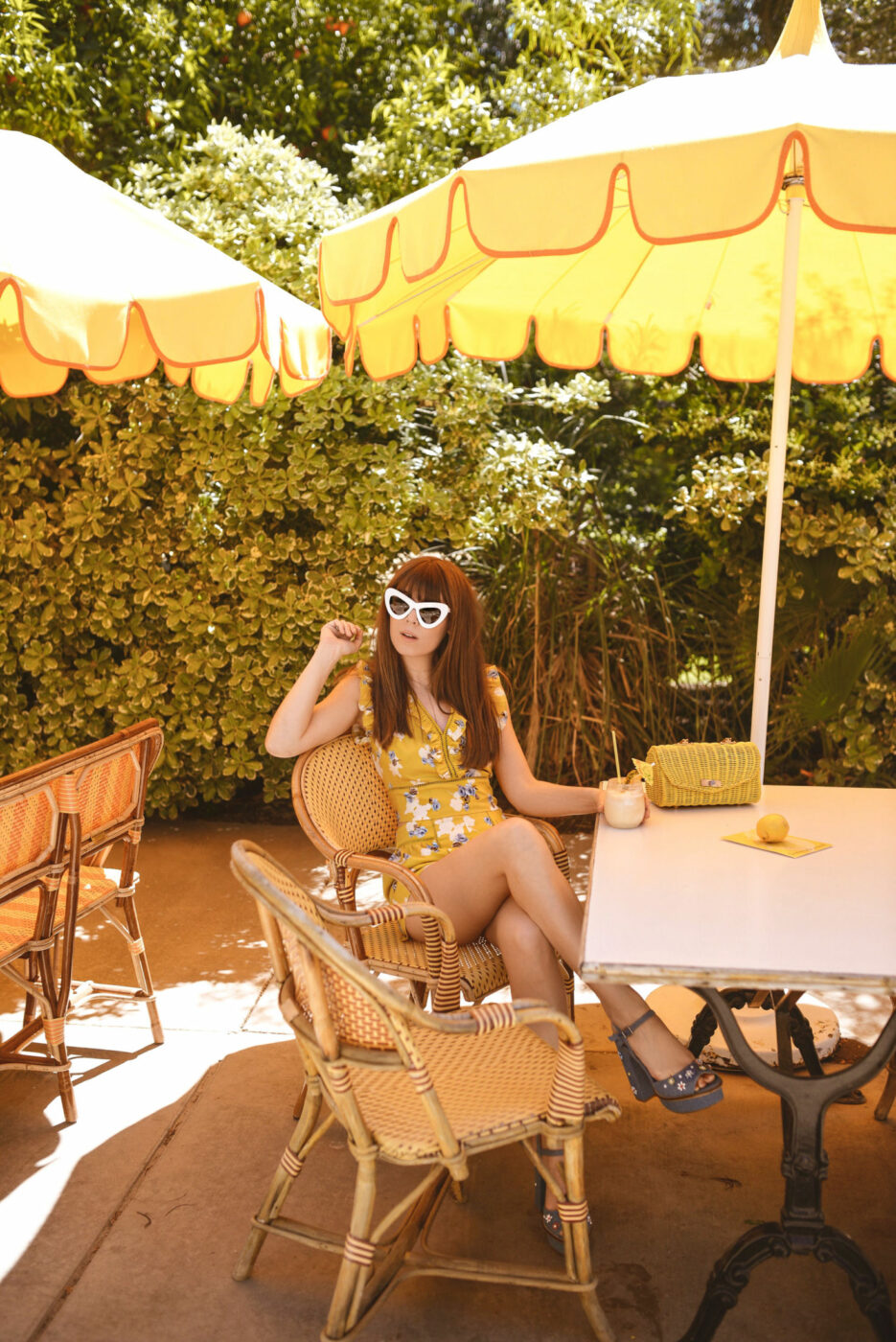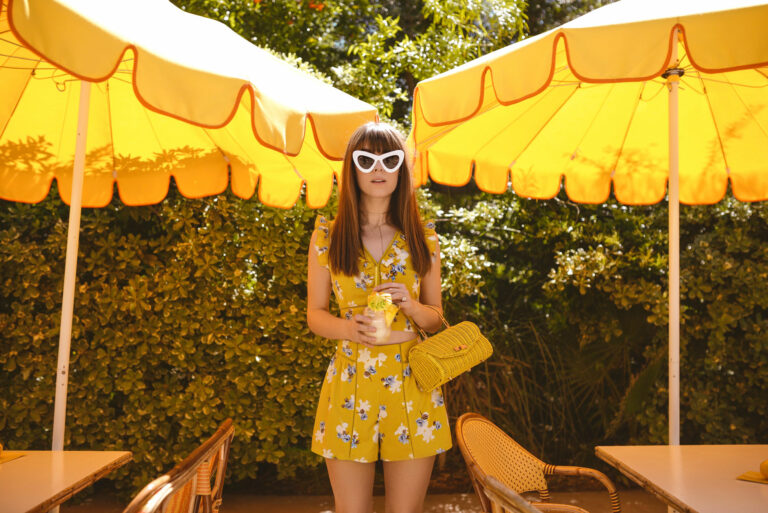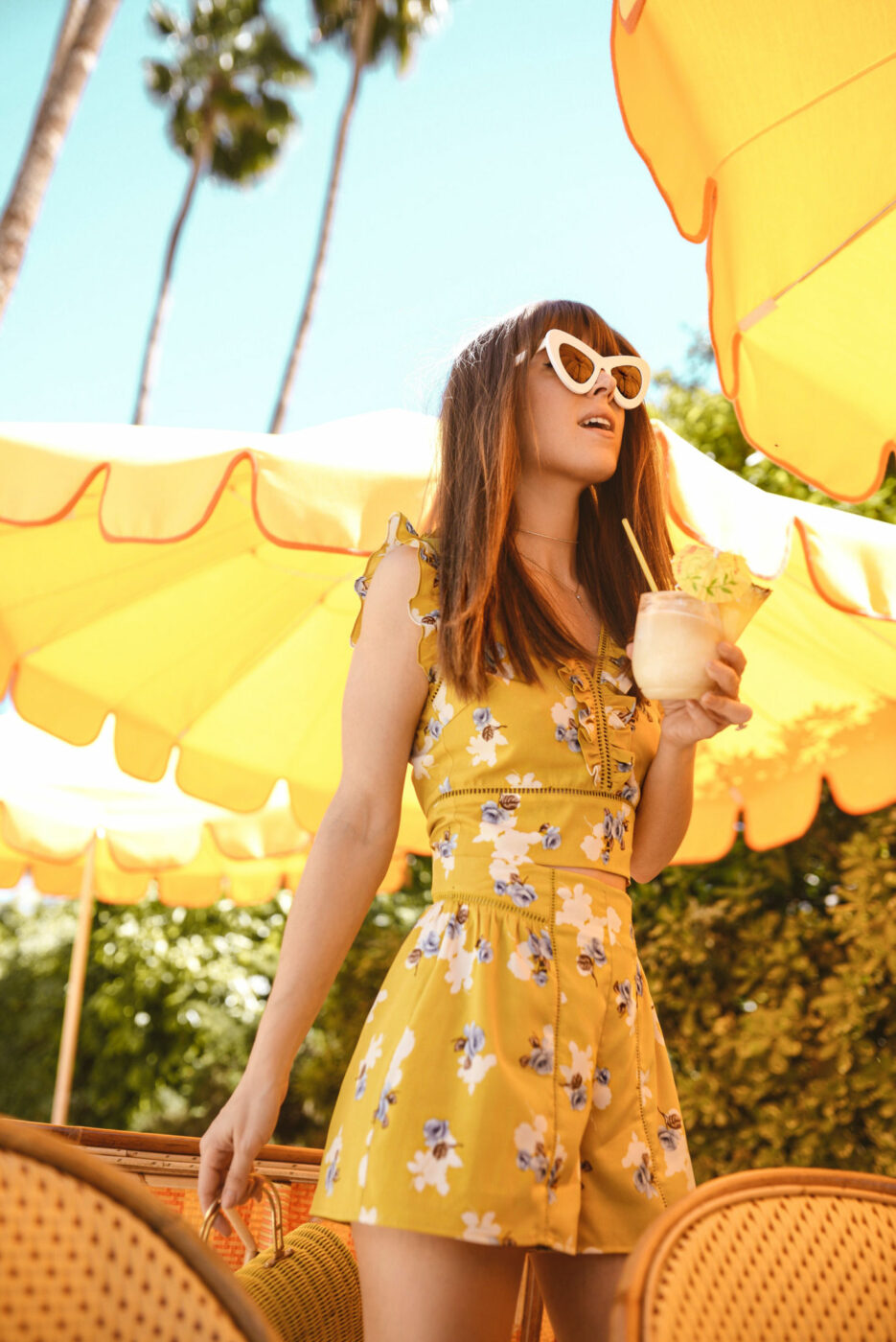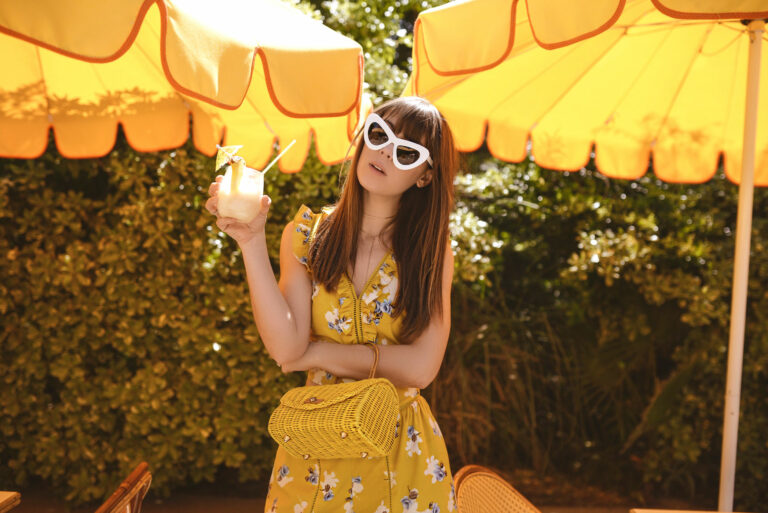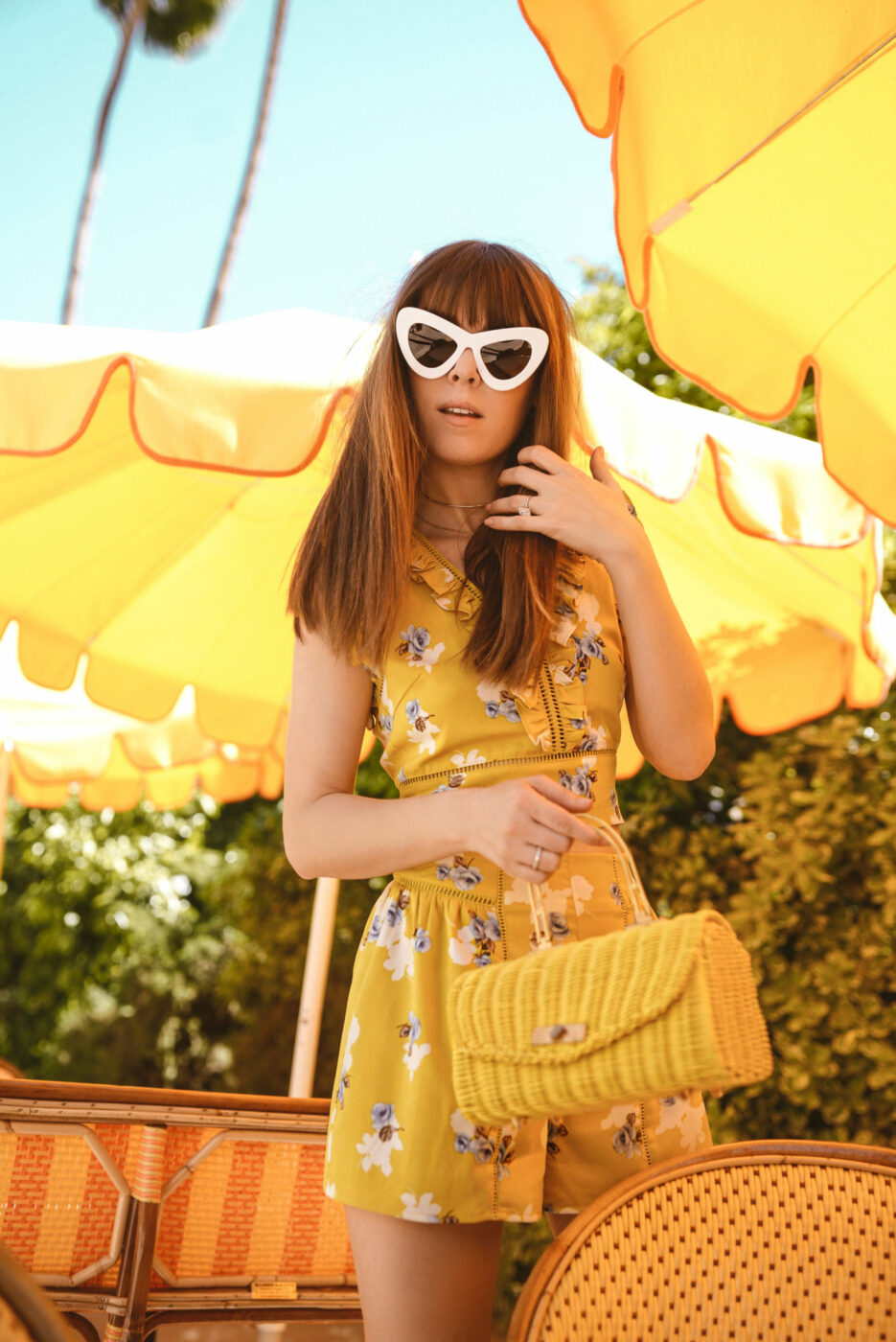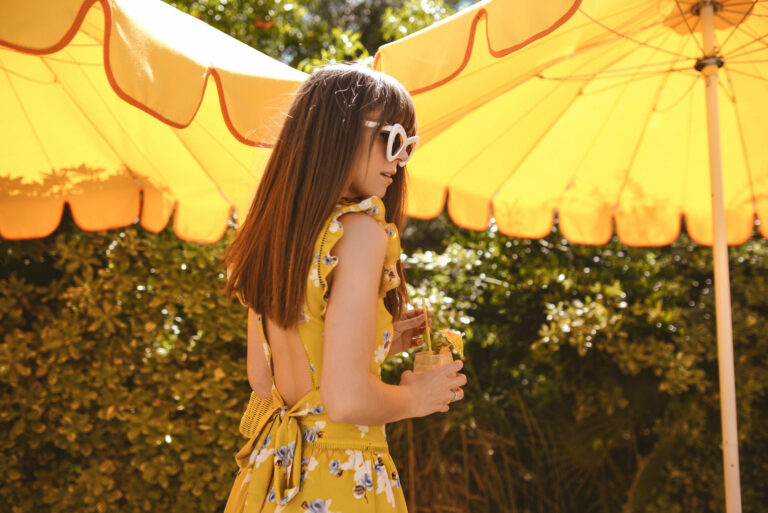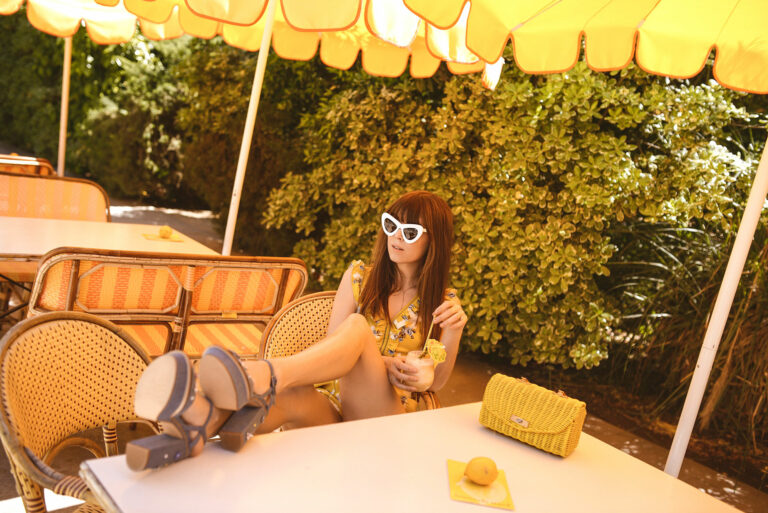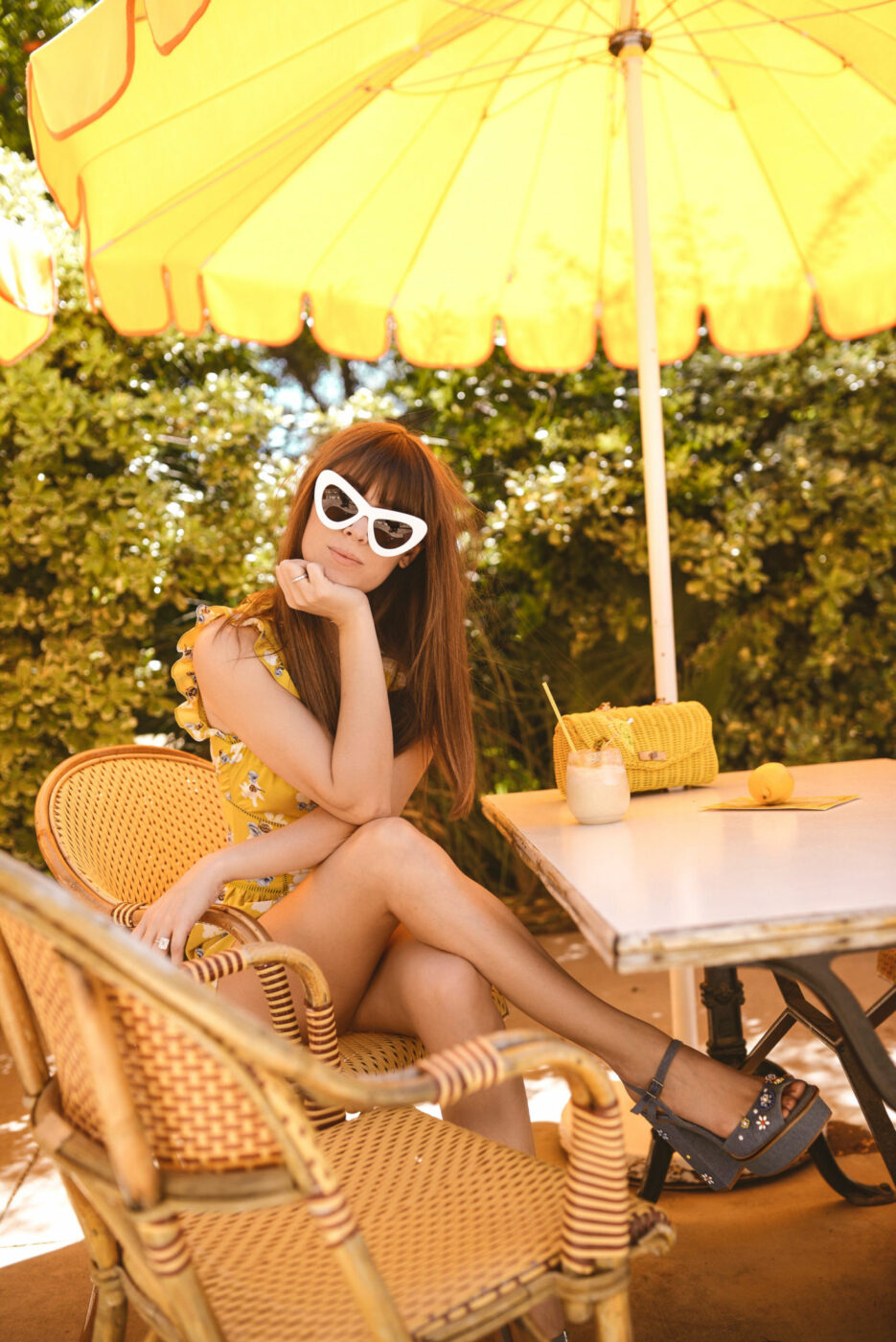 Mixed prints and palettes definitely have their called-for occasions, but is there anything more chic than a stylish, monochromatic look? It's an effortless, yet incredibly fashionable way of dressing, and it feels very fresh.
Wearing one palette is flattering, especially for shorter girls, since it adds length to your body without breaking up your figure. It also makes putting together an outfit simple since your options are streamlined – it's minimal chic, if you will.
Plus, it's a style that will never be outdated. Think about icons like Audrey Hepburn in all black cigarette pants and a sweater, or Bianca Jagger in her sultry white suits. Present day, off-duty models and fashion darlings like Alexa Chung are embracing the monochrome movement, and so am I.
These photos are from my recent trip to Palm Springs. Can we talk about the matching yellow umbrellas and patio sets? Not by accident my friends 🙂
I absolutely adore this floral number that I have on. It's actually two pieces, and though I could have styled it with something neutral on top or bottom, I fell for the matchy-matchy appeal of the pieces combined, and love the monochromatic floral feel. It's like a big, warm welcome to springtime dressing. Perfection for desert heat, too!
Paired with a structured wicker purse (this season's "it" bag) in yellow to keep with the monochromatic vibes, dainty jewelry, and statement sunnies, and I was ready for endless poolside lounging.
Oh, and when the drinks come with an umbrella that matches your outfit, you sip – obviously. Cheers to spring, loves!
Photos by Cibelle Levi