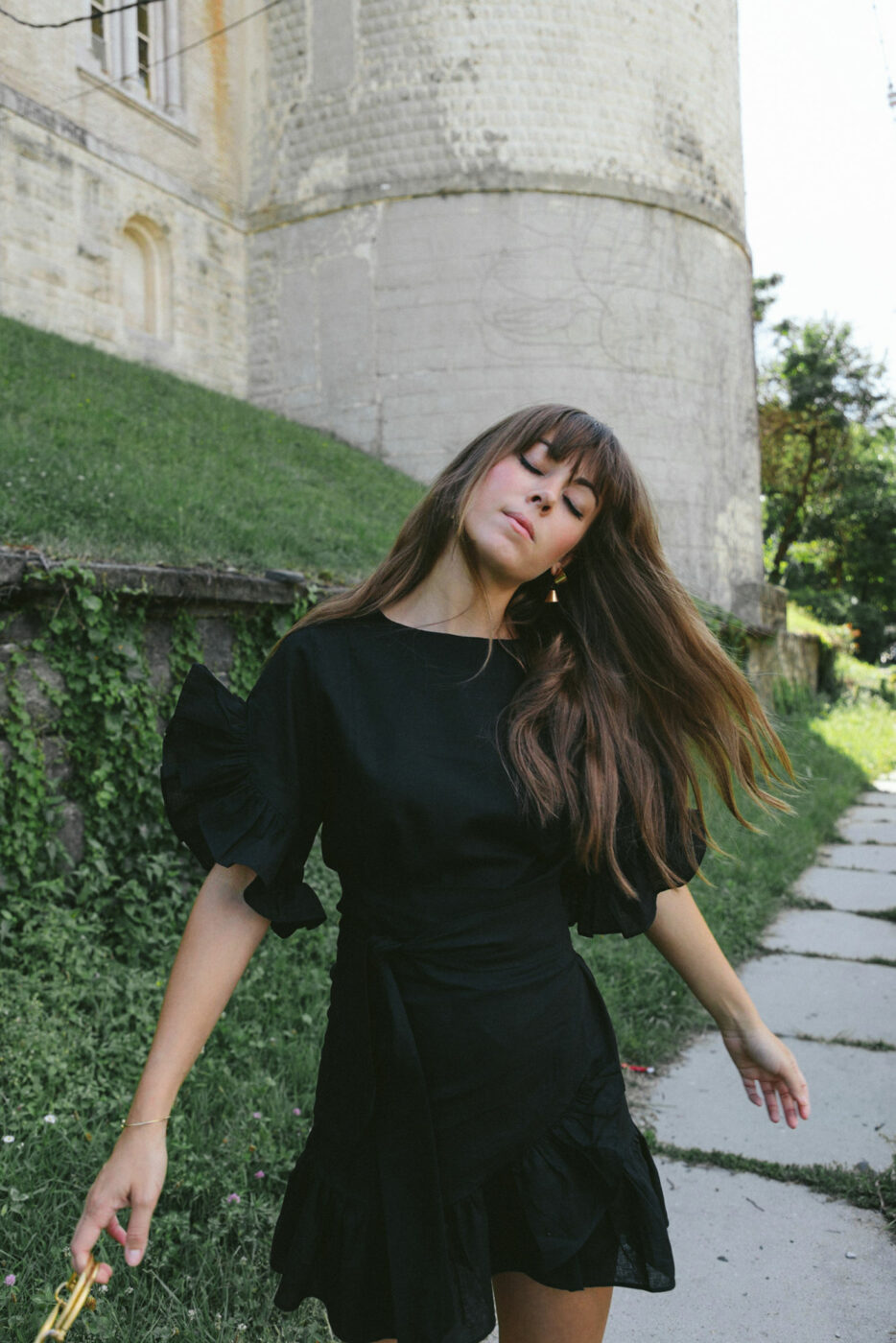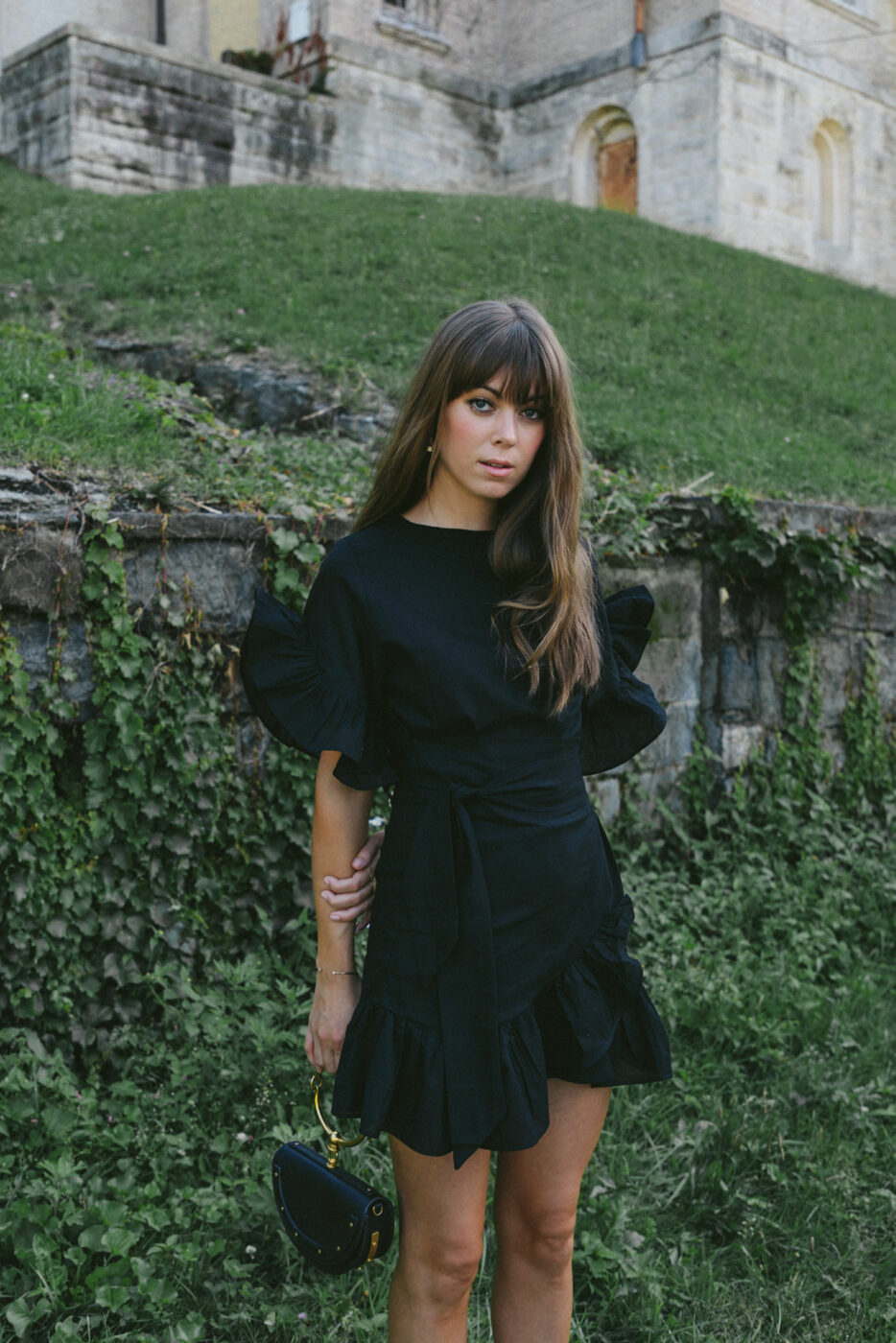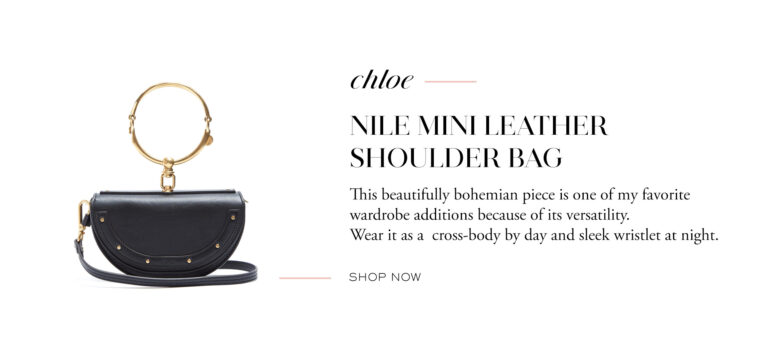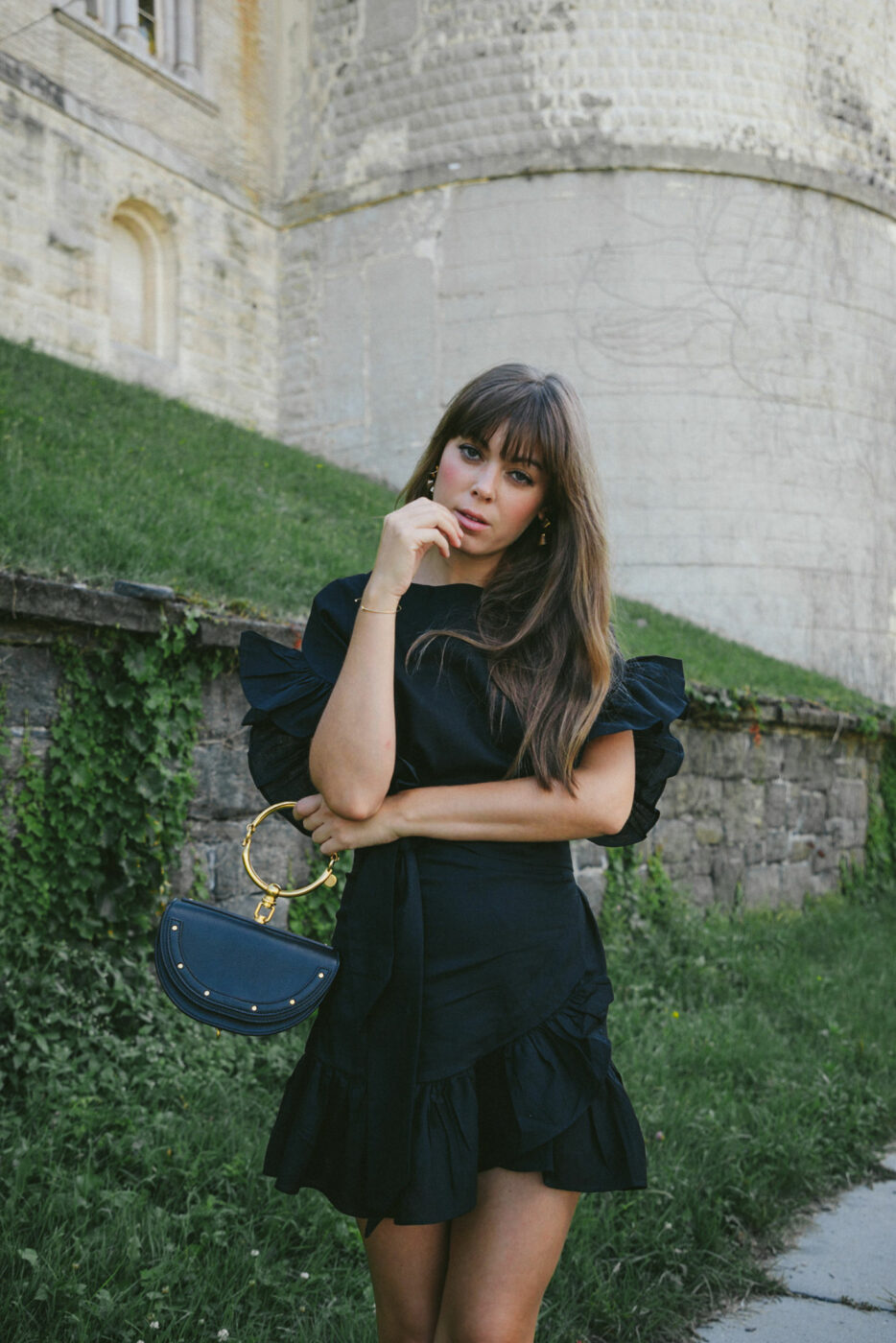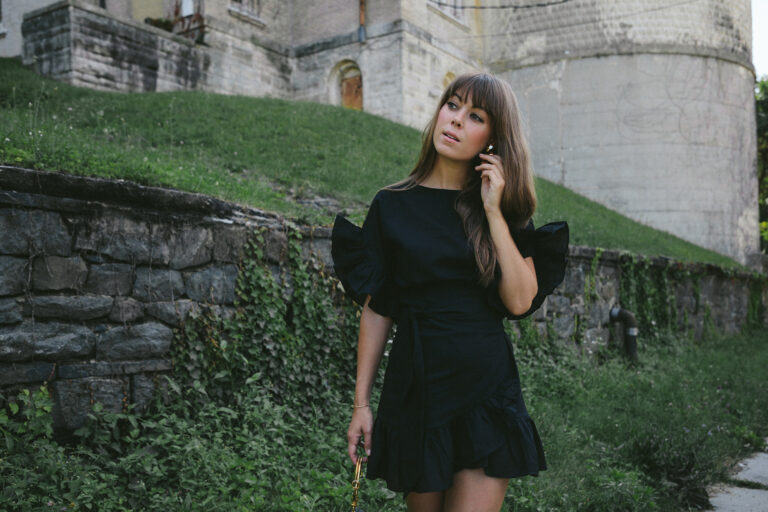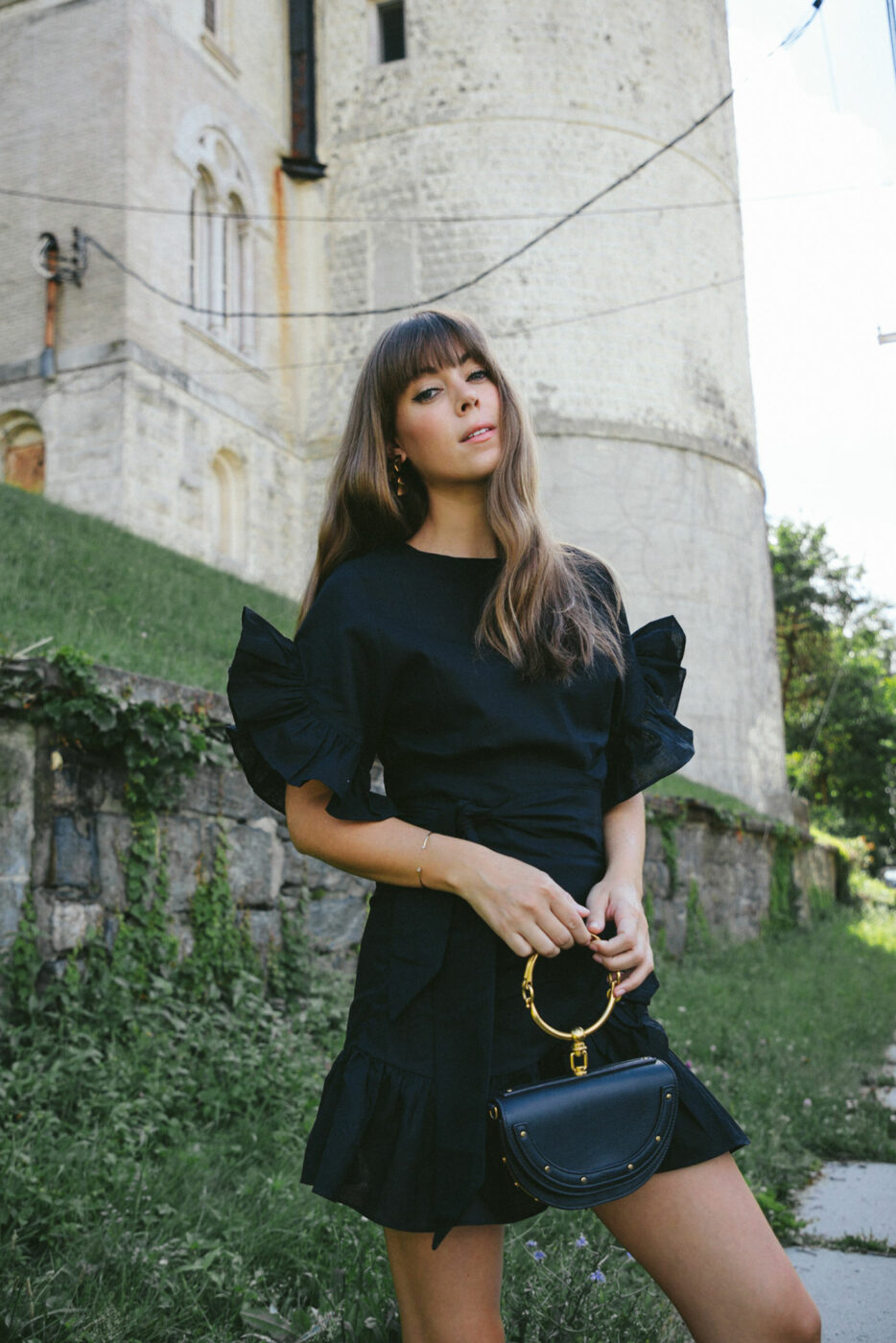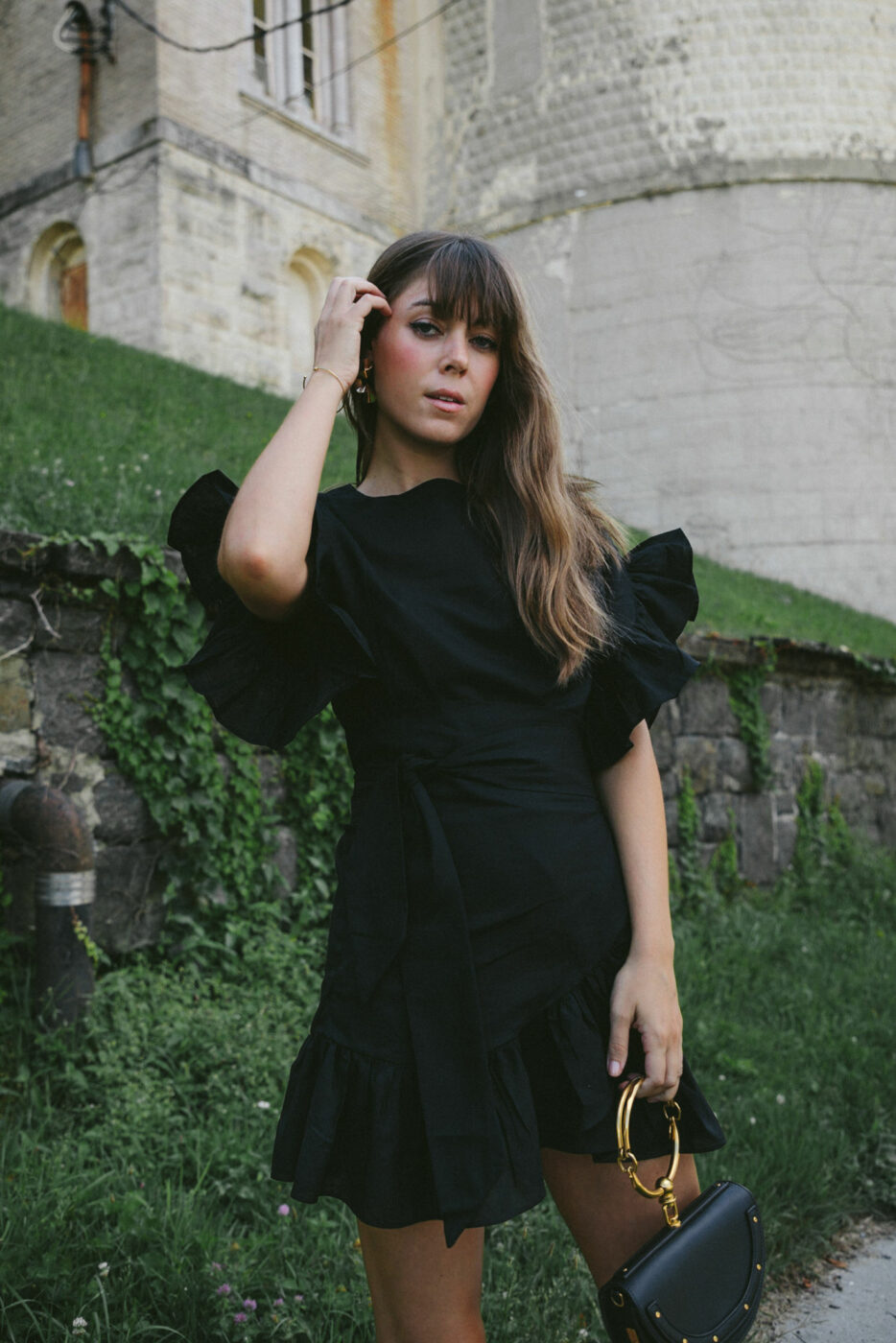 Though fashion tends to surprise us each year, there are certain seasonal trends that we can always rely on. Things like darker colors and suede in fall, slightly modified trench coats in winter, and floral summer dresses. It's a revolving door of new ideas, but time and time again we see those styles heading back to the runways.
And as feminine as my style tends to be, and though I live for floral, I'm a huge fan of taking a break from it every so often. Summer screams for the gorgeous, colorful print, but it's refreshing to mix it up at times. Wouldn't you agree? I personally appreciate finding a dress that still has the dainty feel that floral provides, but in a less obvious way. Prints like gingham, seersucker, eyelet, and pretty much every color of the rainbow can feel like summer when the dress and styling is right.
Take this black, wrapped dress from Storets that I'm wearing for example. No floral in sight and not a typical "summer" color, yet it embodies feminine summertime vibes. So much so that I've worn it to multiple gatherings this month. The flirty ruffles and short hem make it the perfect thing to throw on for any party this season. Plus, you won't get lost in the sea of floral.
And the best part? After wearing another color of this same dress non-stop, the brand decided to name this "The Jenny Dress." Swoon! Obviously, I was beyond excited to hear this news since I adore it.

Are you a floral only girl in summer months? Or do you switch your summer dresses up with other prints?
Photos by Fred Cipoletti