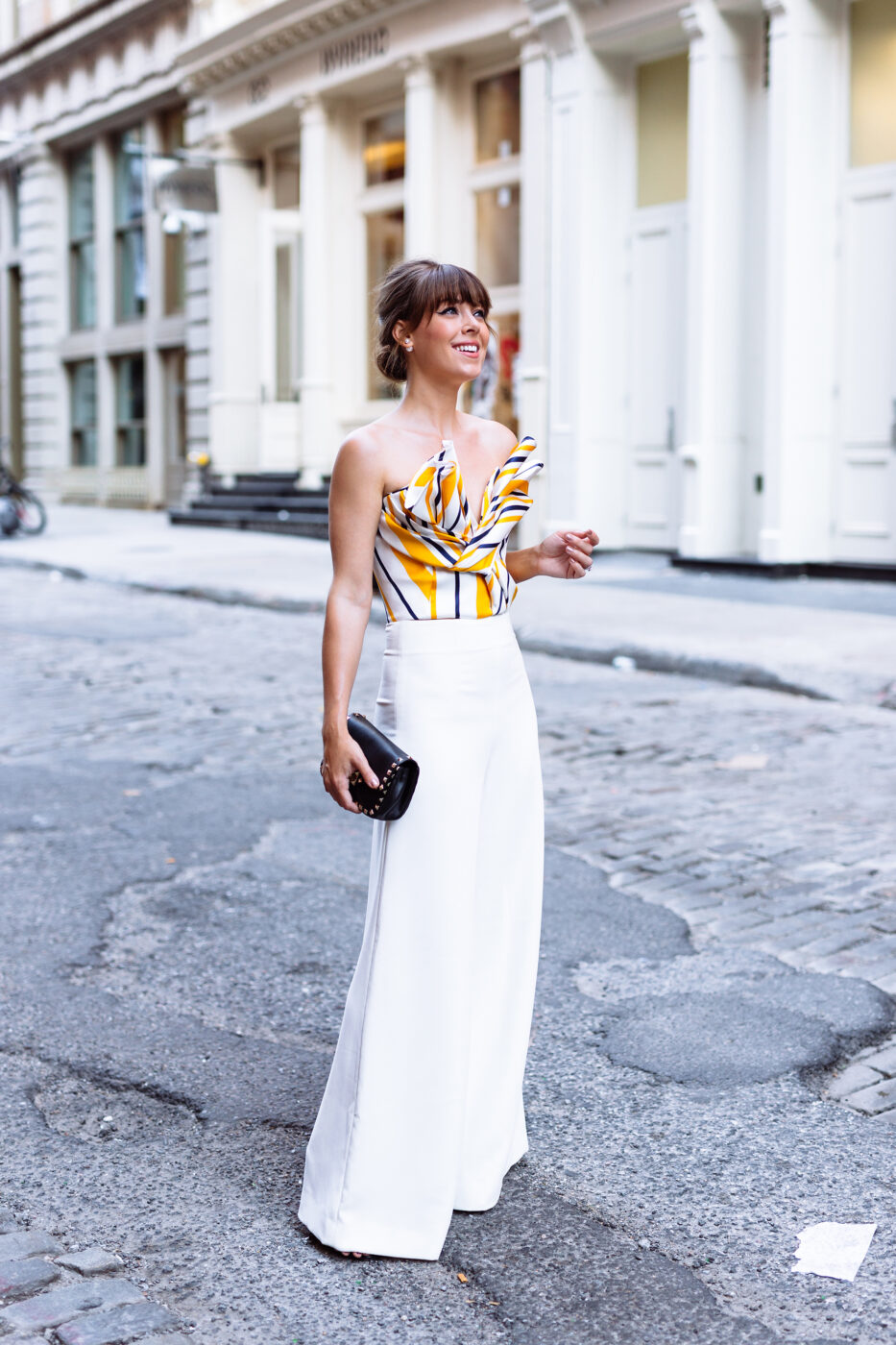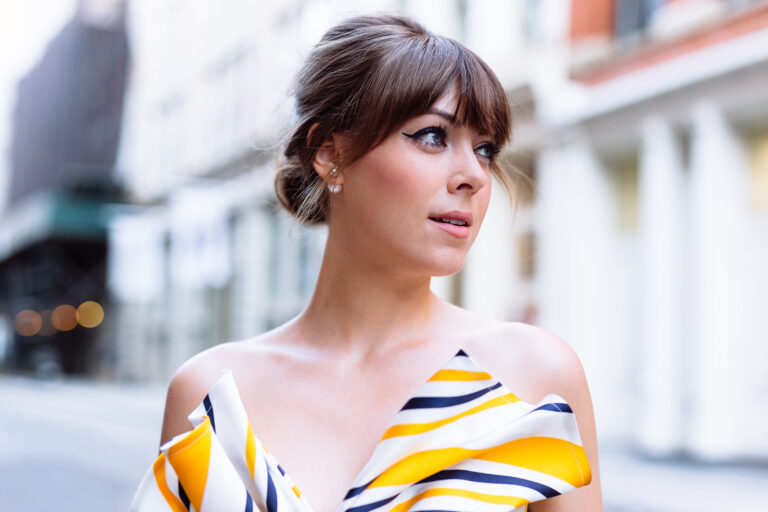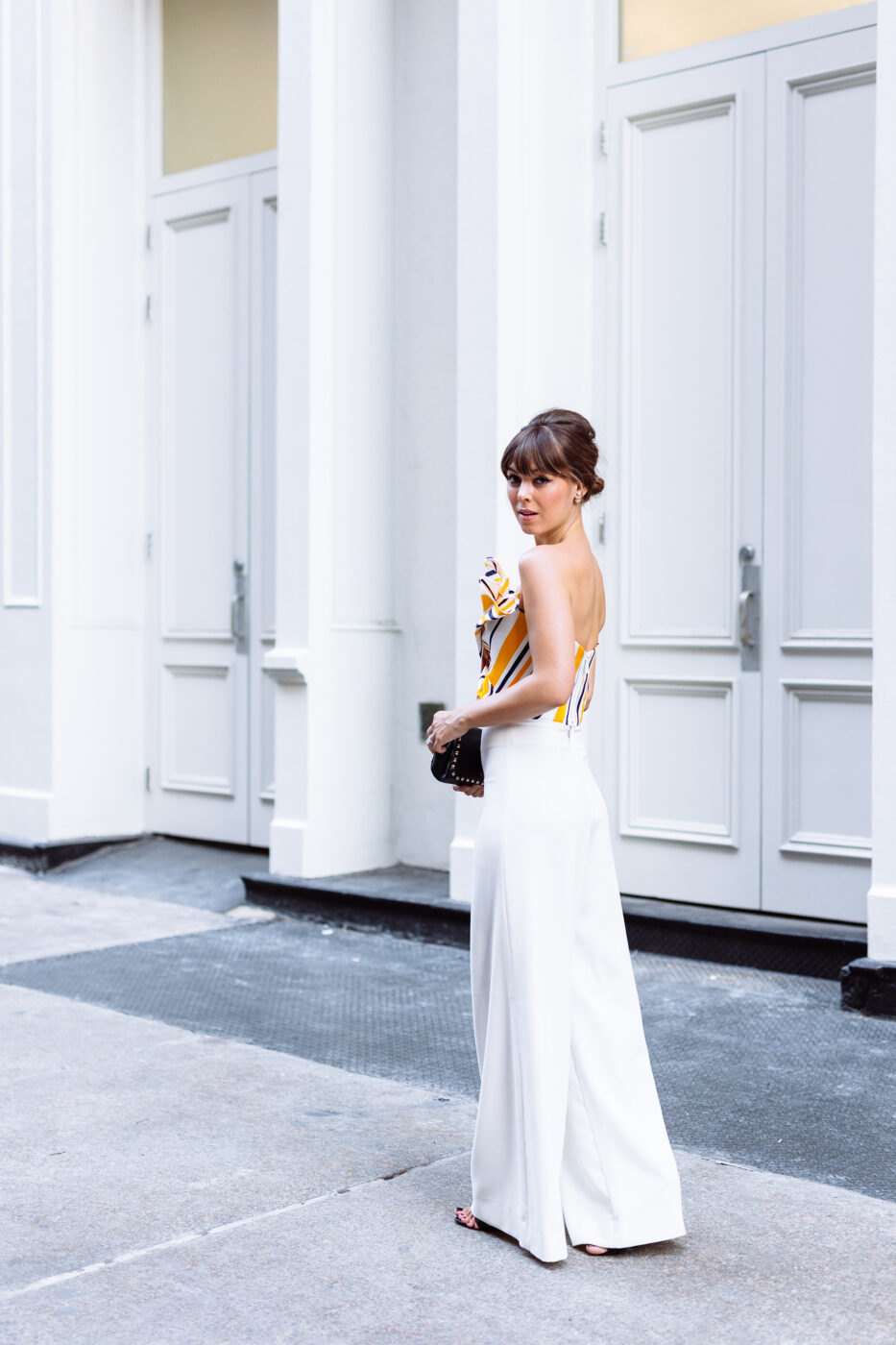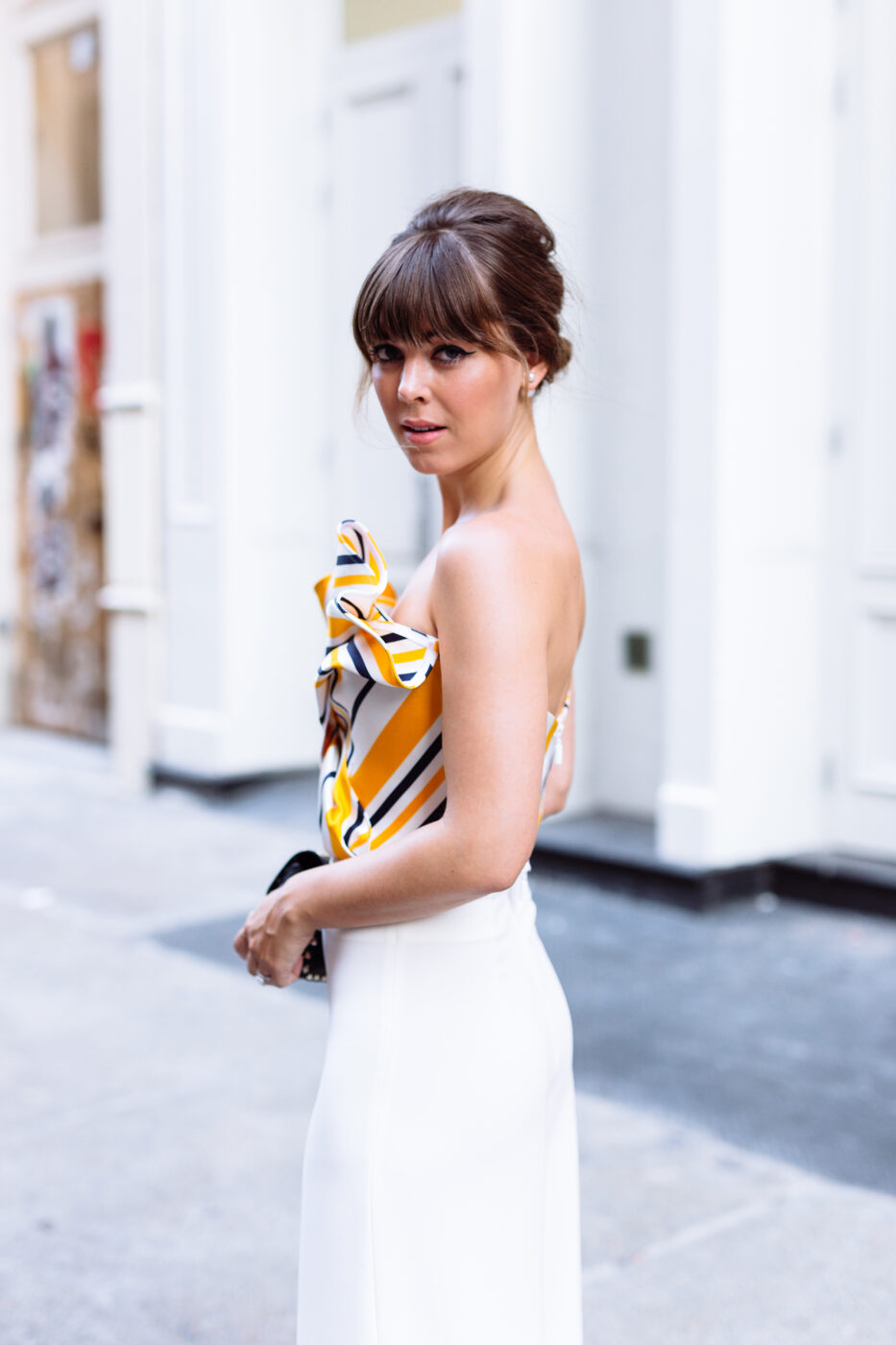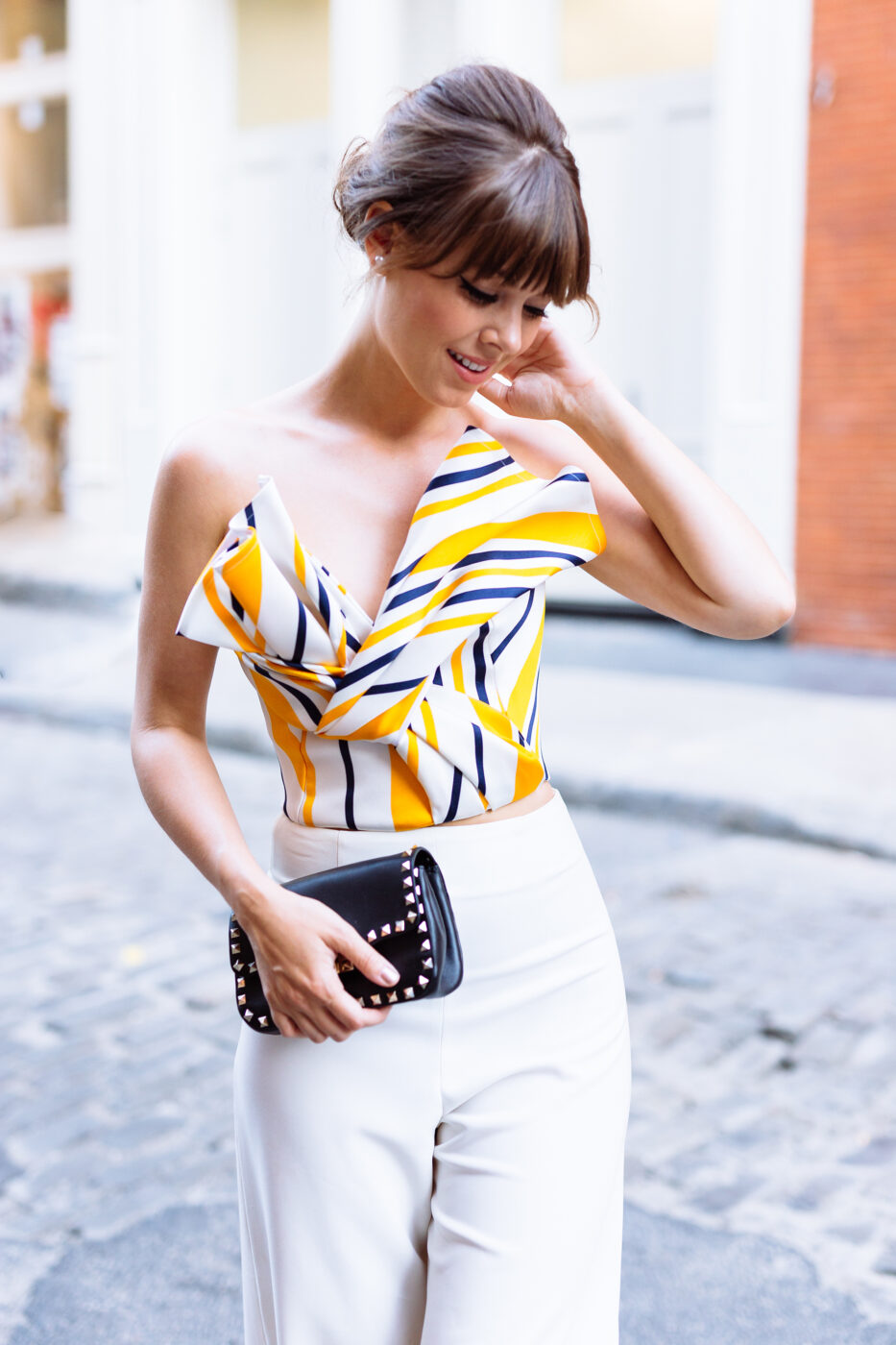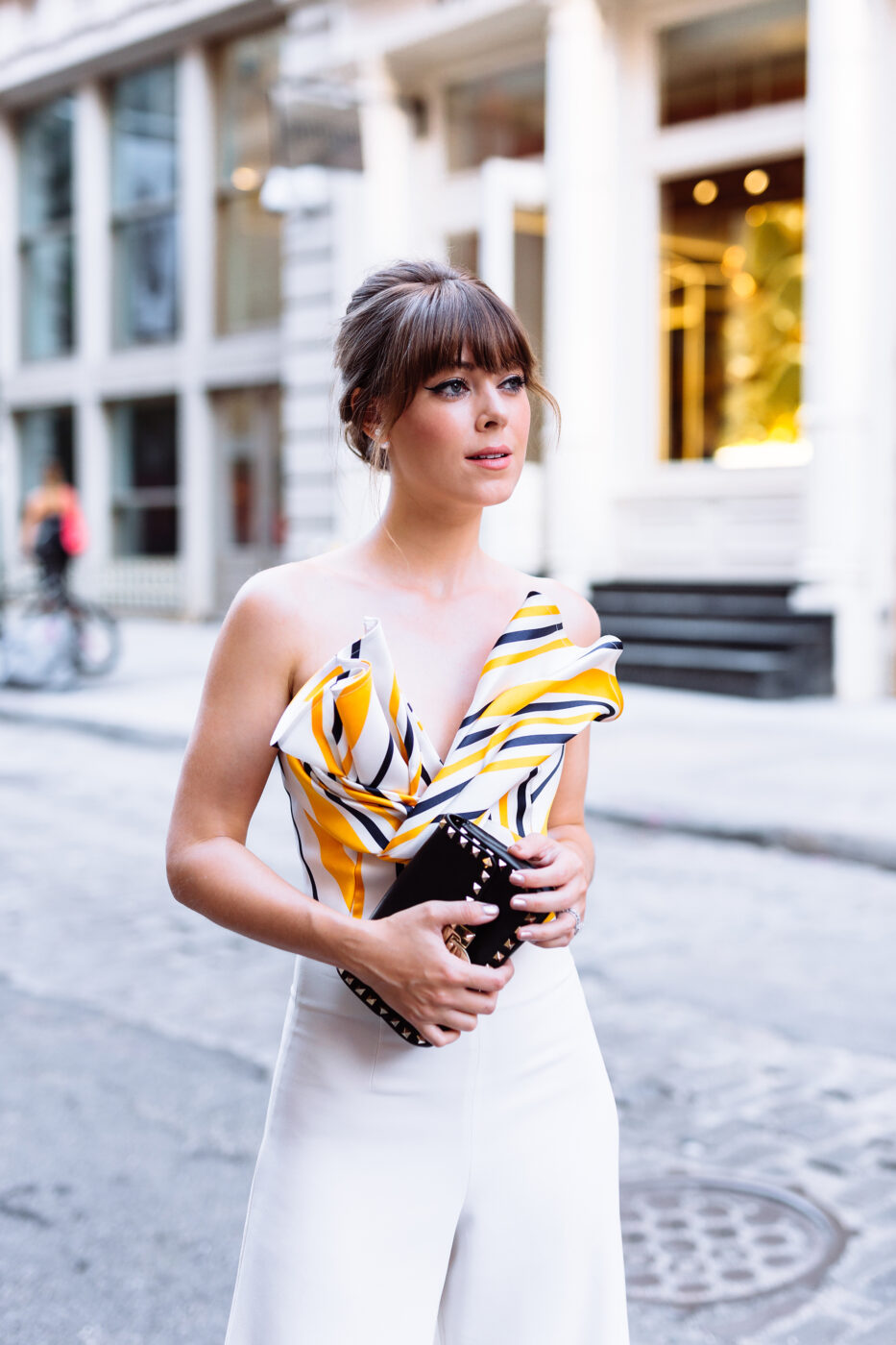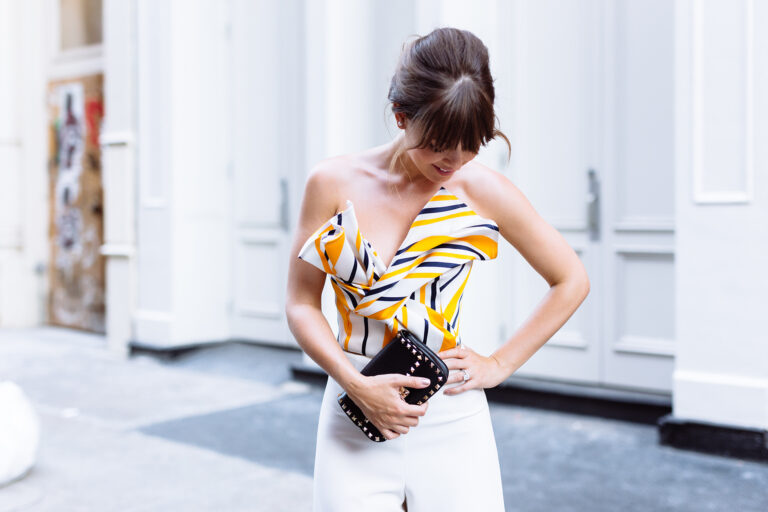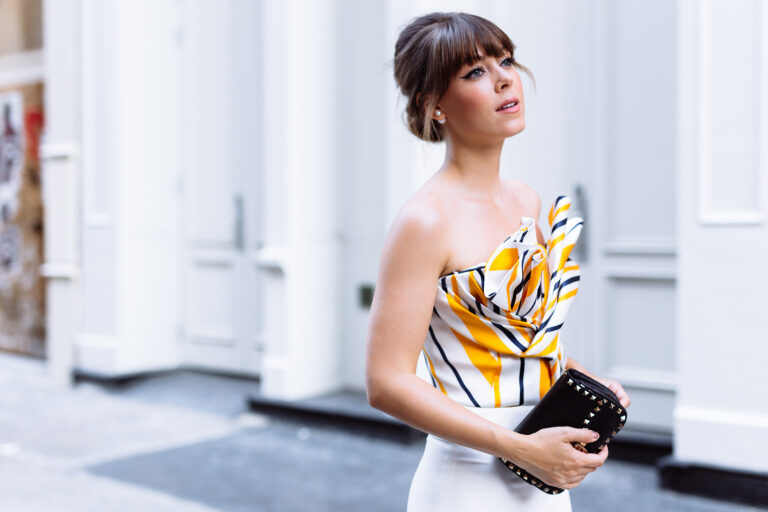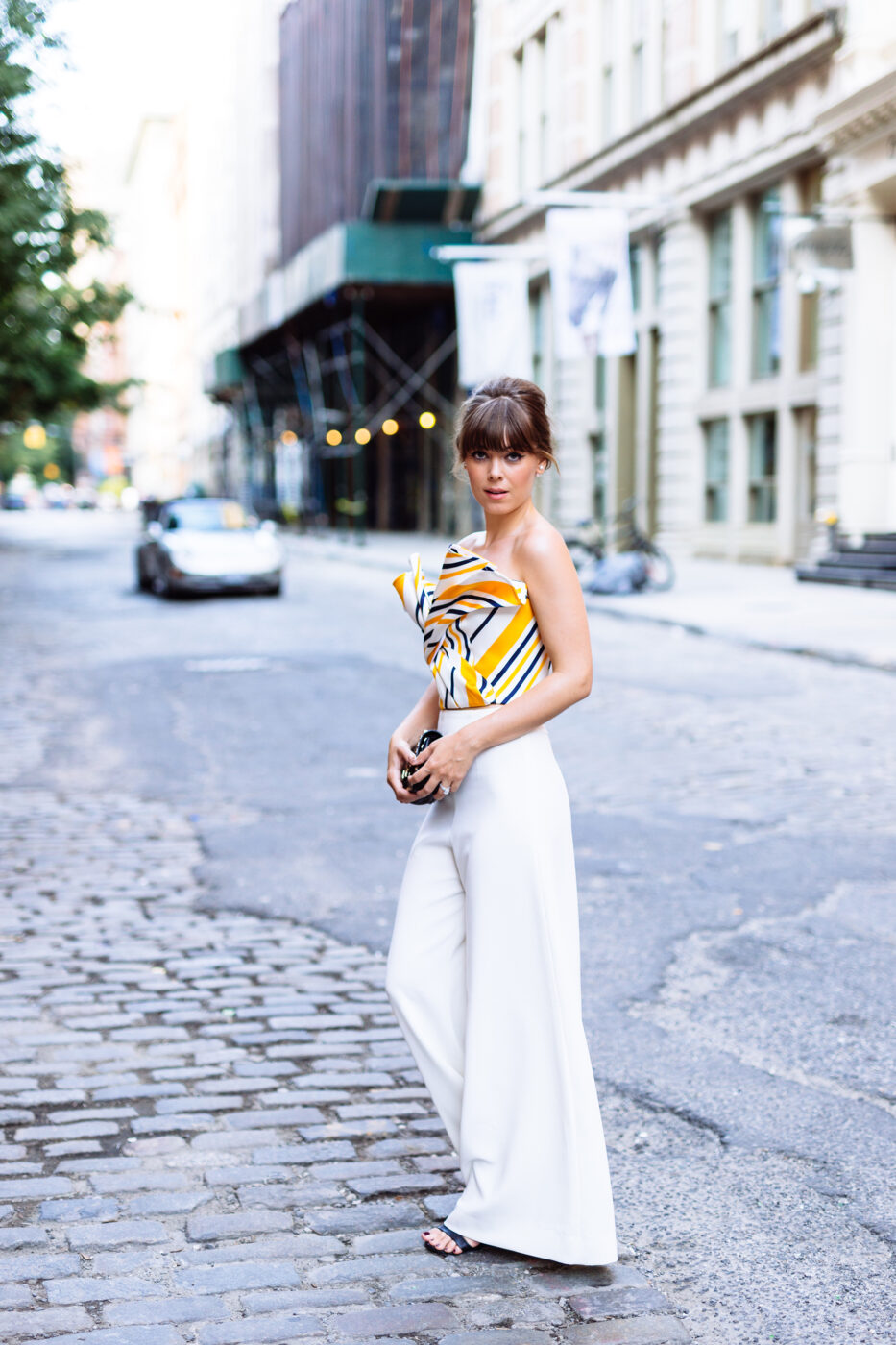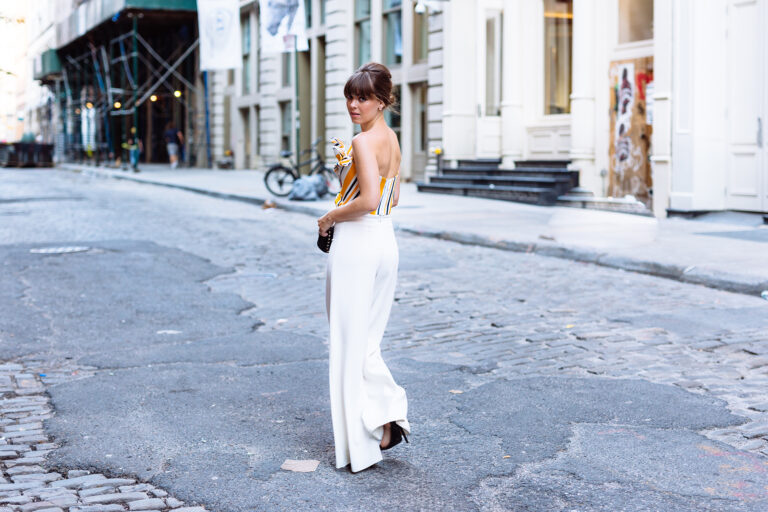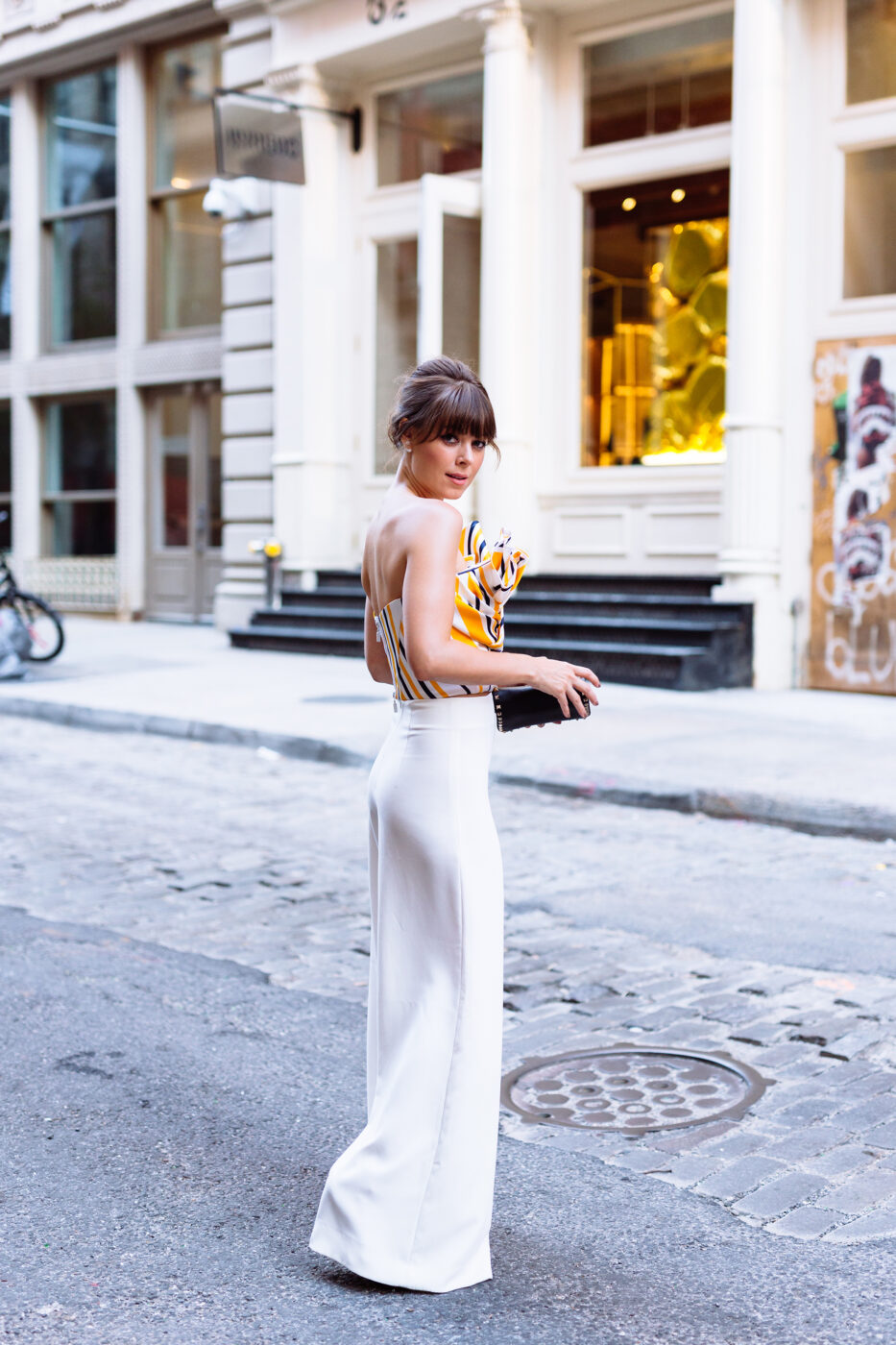 Is there a fresher, crisper color than a perfect white? Nothing says summer like wearing this perfect hue – especially from head to toe! However you choose to wear it, white is definitely a hue that comes out to play during the warmer weather months. It's exceptionally stylish and super chic, what's not to love? Bright pops of white are clean and bold, no matter what kind of gal you are. Whether you're trying to soften an edgy outfit with delicate shades of cream, or you're opting for a full-blown ivory ensemble, you're bound to make a statement. and while I'm not a firm believer in not wearing white past Labor day, some of you most definitely are – especially if you live in colder cities. With autumn fast approaching and the last official holiday of summer just around the corner, I wanted to take this time to share a round up of some of my favorite new trends and some of my absolute favorite ways to wear white. How do you wear this essential color for summer?
THE BLOUSE
This timeless, sophisticated look is all about the materials and the textures! A silky white shirt paired with a great pair of trousers or an ultra modern blouse with great hemlines are perfectly polished for a day at the office or a night on the town. Lace, Peter Pan collars and ruffles are are easy to play up or down when you're working with white on white!

THE LWD
Is there anything more elegant than a free-flowing white dress. Crisp and creamy white organic-looking dresses are particularly popular this summer and are always a wonderful option if you're going for an all white ensemble. Really embrace your femininity and opt for cotton beach dresses and other loose, gauzy materials. Pair them with pastel accessories and the perfect hat for a perfect daytime look. Equal parts functional AND fashionable.

THE PANT
I know that the perfect pair of white jeans isn't for everyone. However, what they do very well is serve as a blank slate for epic statement tops with great patterns or intricate detailing. Good thing there are tons of other white options for bottoms. Try a pair of white bell bottoms for an alternative look thats casual, yet refined.

THE JACKET
Although its still sweltering outside, sometimes layers are essential for taking your look to the next left. Try a white duster jacket – its super light and functional and can be worn over your best white swimsuit or even your LWD! Too much fabric, try a light, white blazer for a more polished approach.

Photos by Fred Cipoletti.