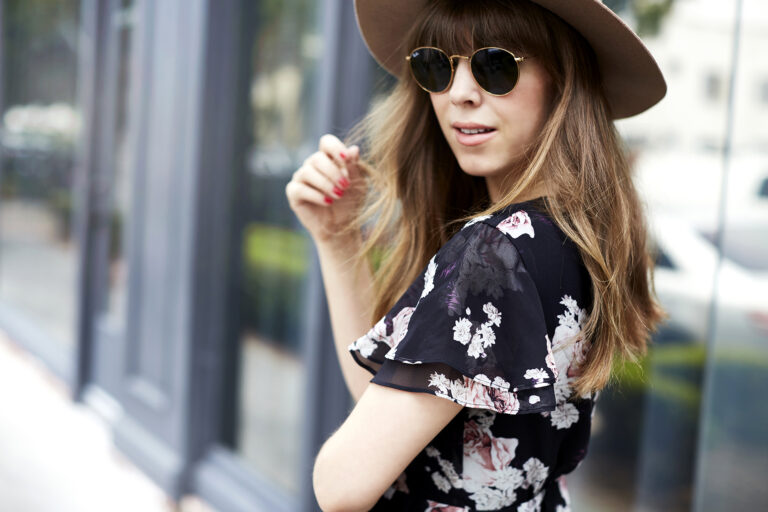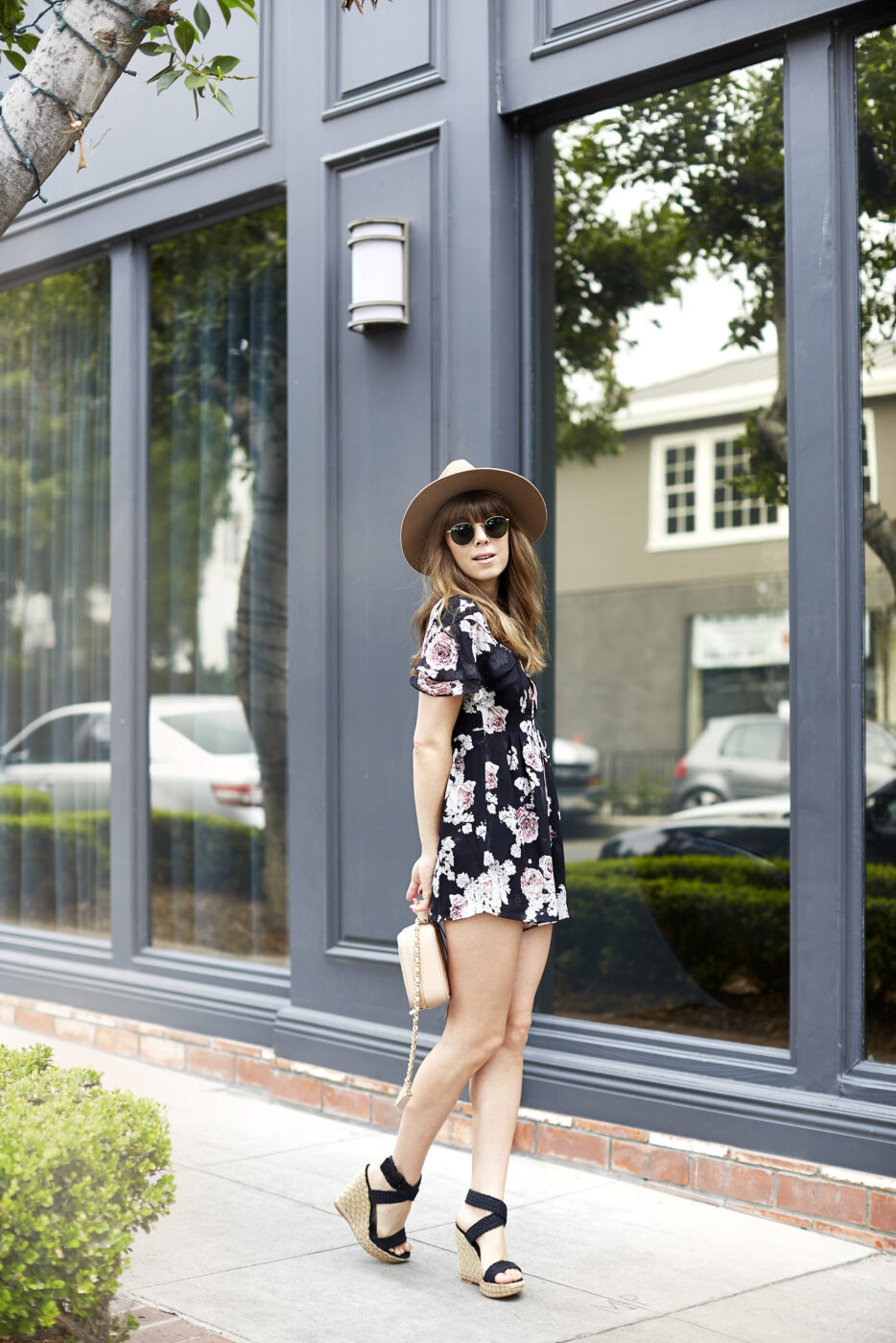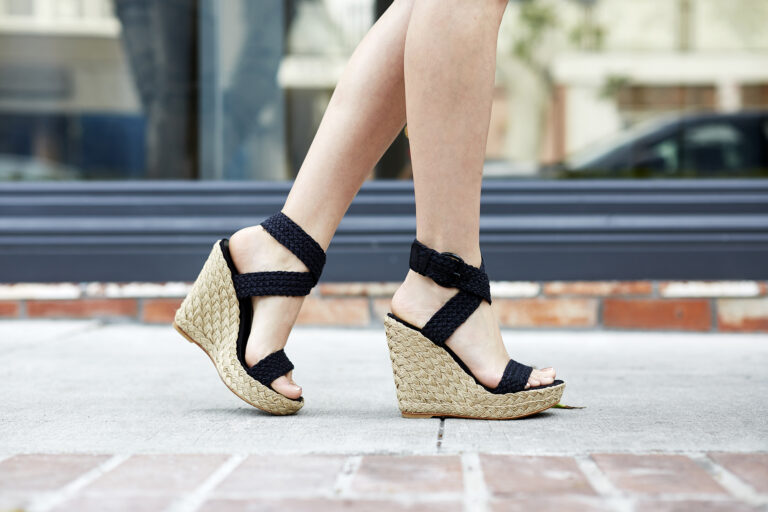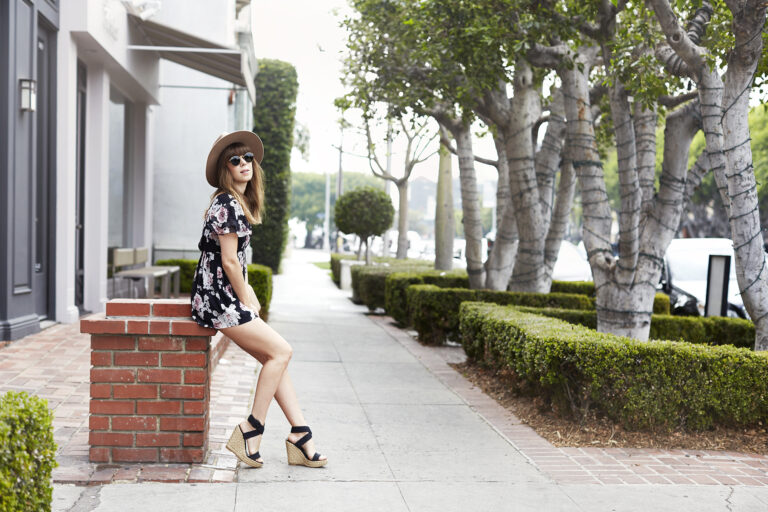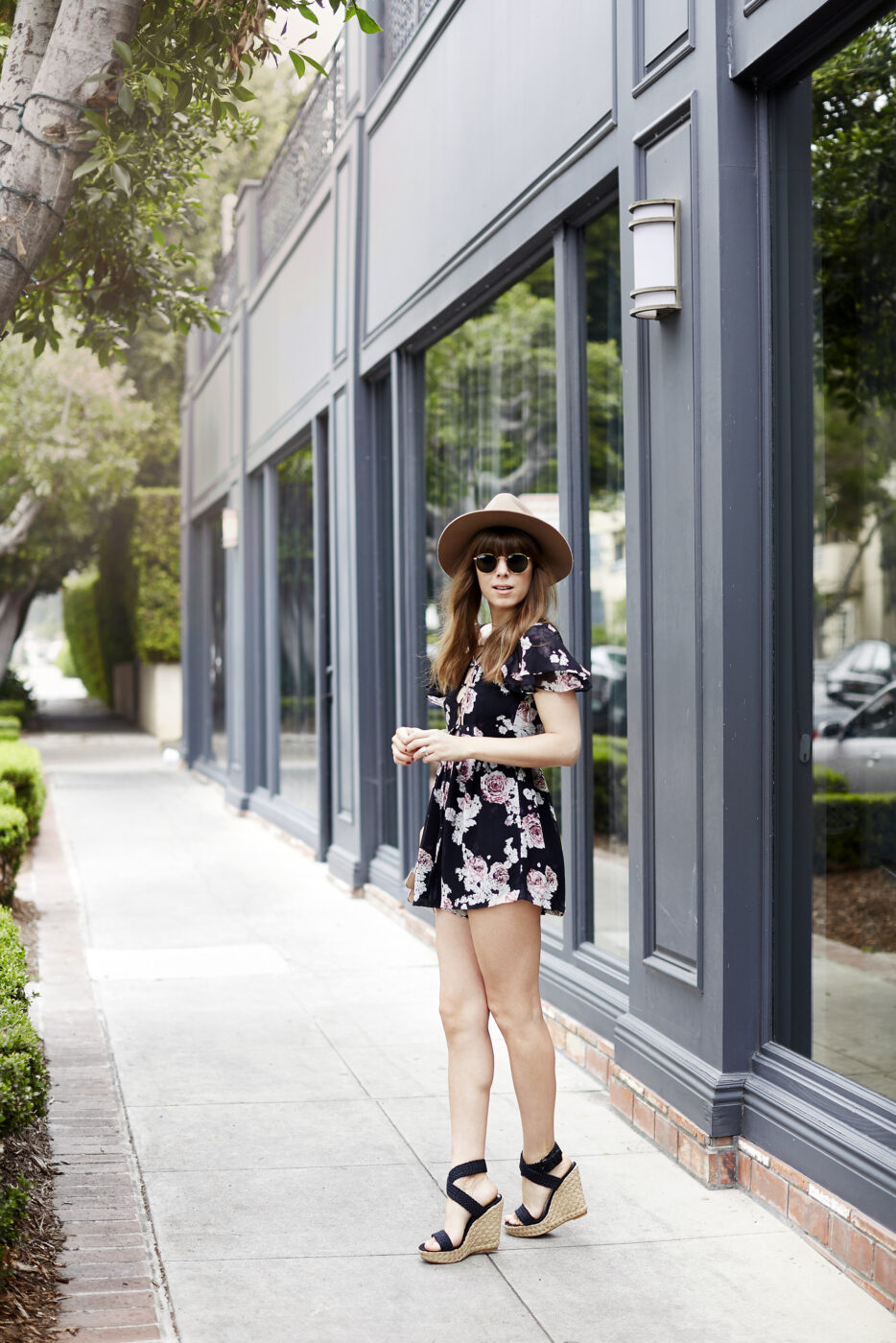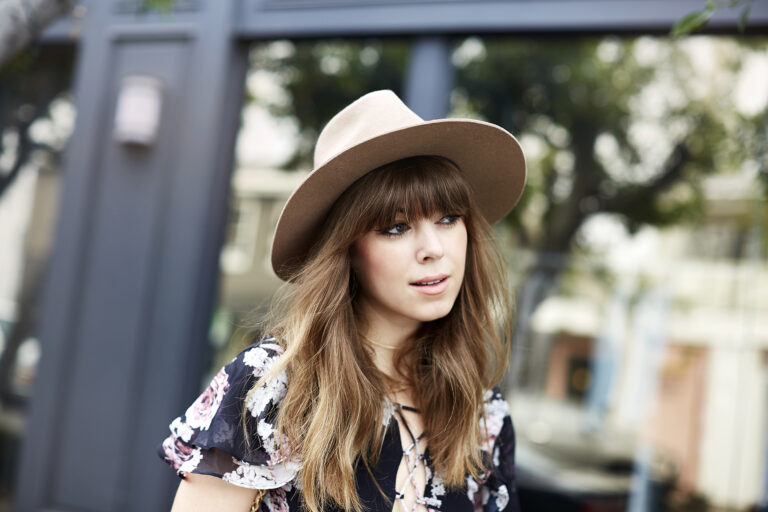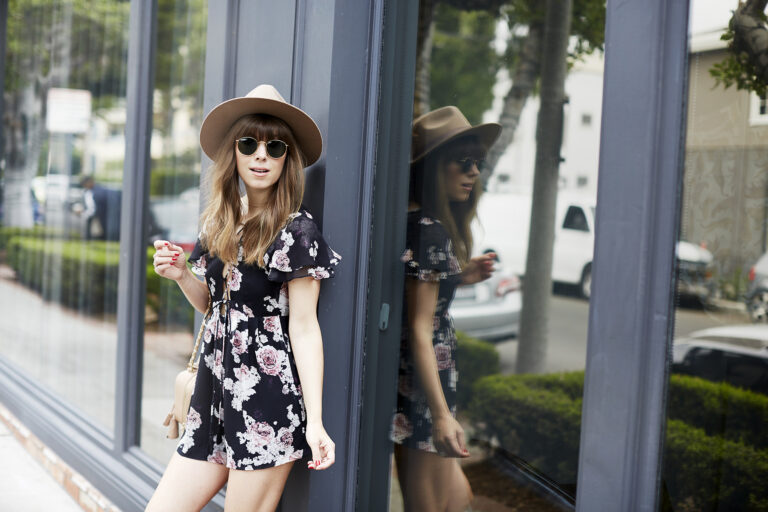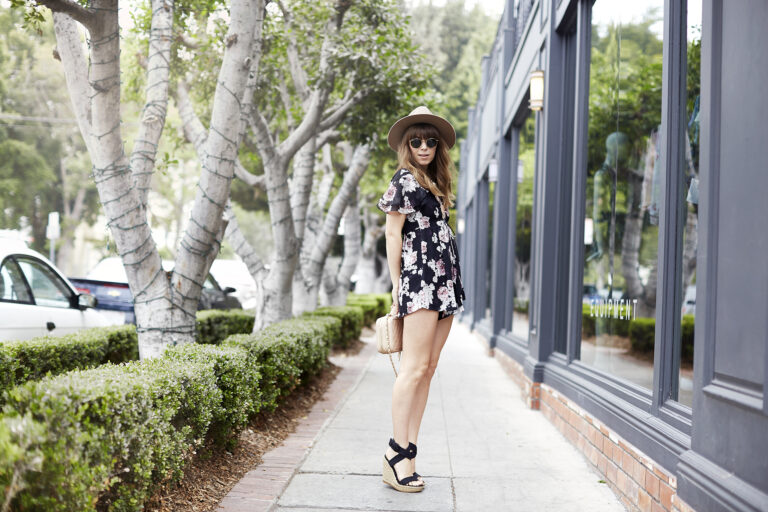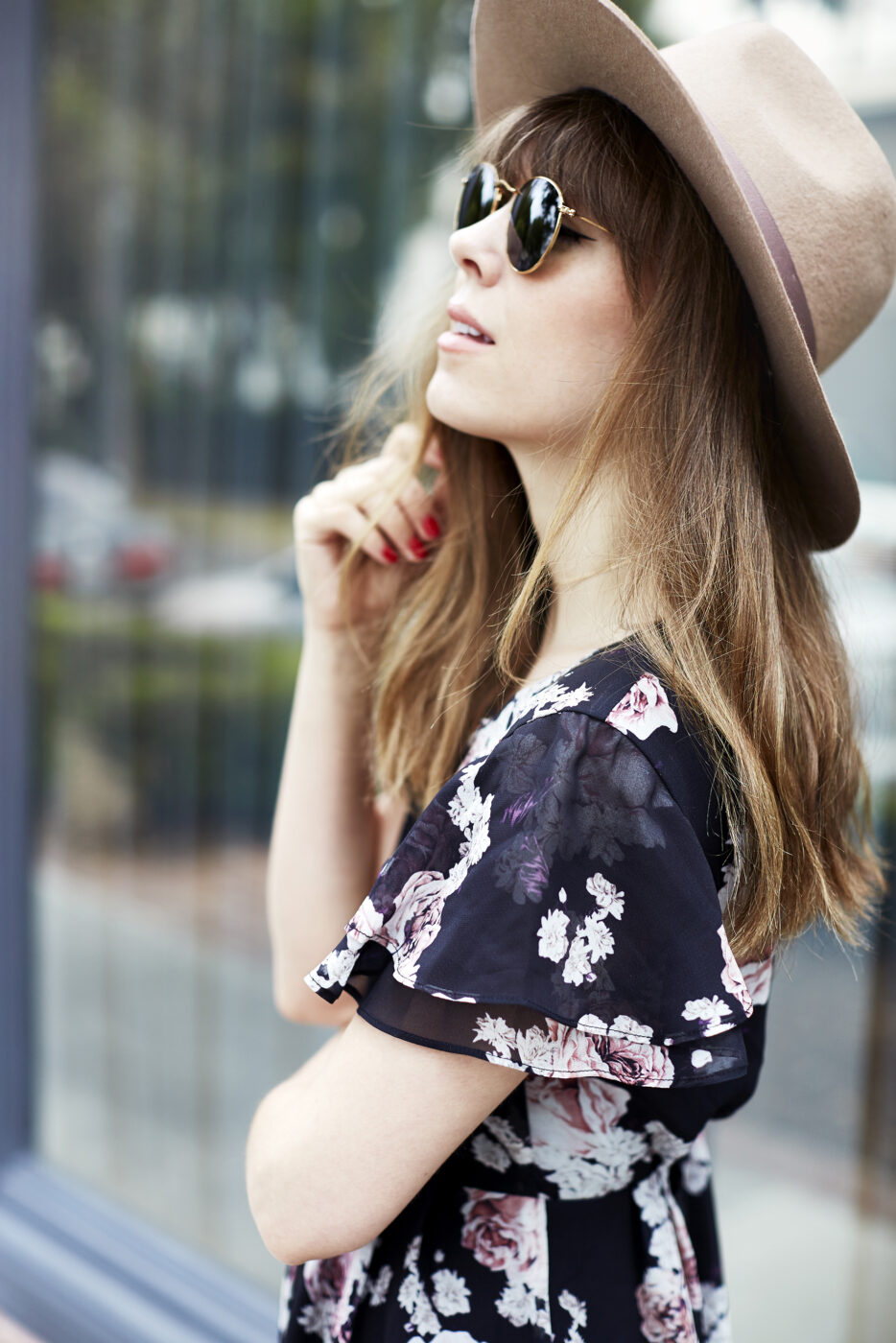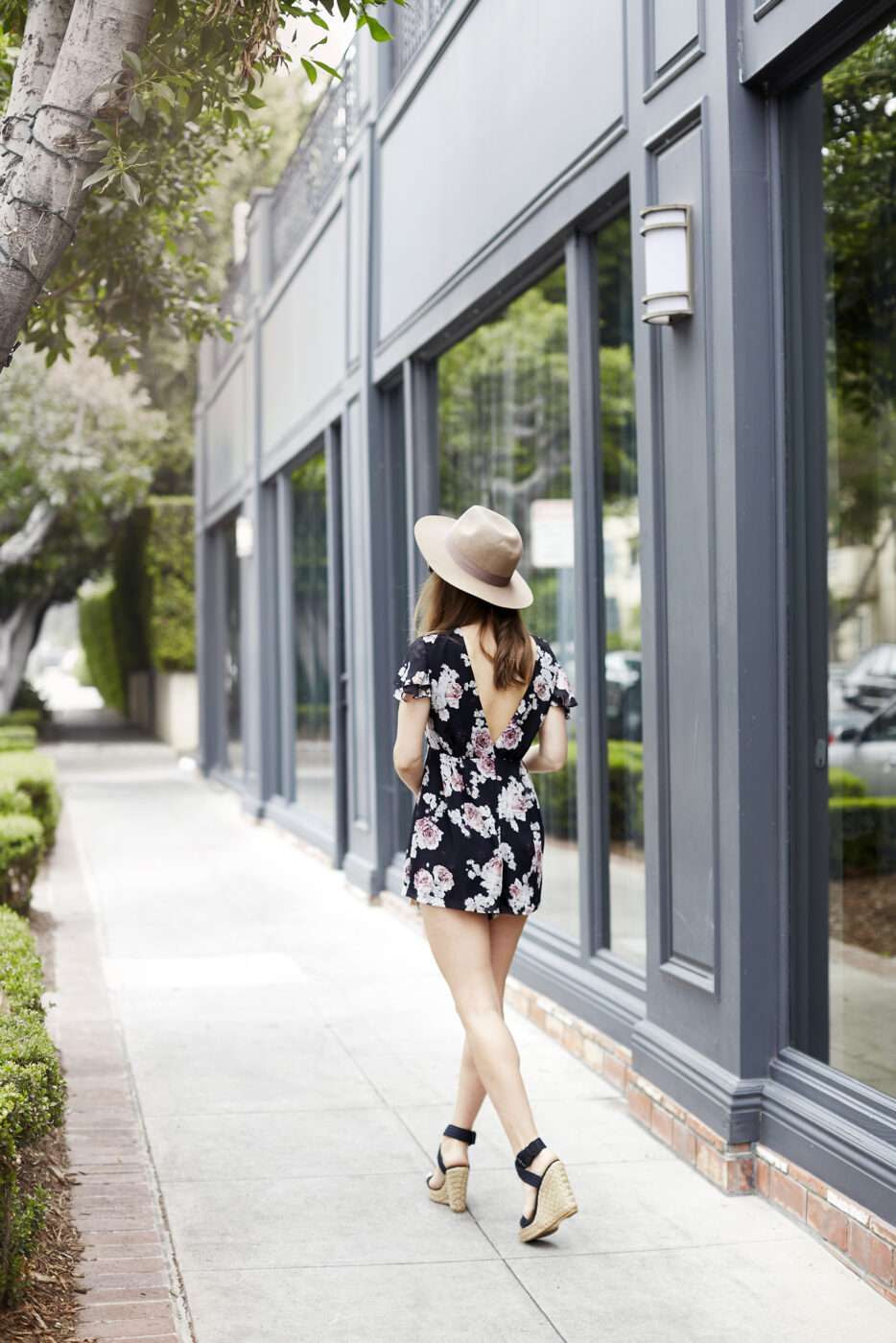 In honor of warmer weather and the rapidly approaching summer solstice, I wanted to bring back summer's hottest staple: the romper. It's chic, it's effortless, and it stands on its own. Pair it with the right accessories and you've got yourself the perfect summer look.
I've always been a big fan of The Jetset Diaries' ultra feminine silhouettes – the airiness of the fabric, the varying hemlines, their amazing collection of prints – I could go on forever! So, when I found this floral romper at Neiman Marcus Last Call, I knew I had to make it my own. It couldn't be more perfect for summer if it tried! I love the way the pastels popp against the black, which makes it easy to dress up (or down) depending on the occasion. I chose to pair it with these incredible Stuart Weitzman wedges – they're absolutely perfect for those warmer weather months and the only acceptable form of a heel when pool or beach bound.
But how do you take your romper from casual to California cool? Accessories of course! Try a neutral wedge, minimalist chokers and my personal favorite; bold sunnies. Feeling a little edgier? Pair your romper with a great pair of clean, white kicks and a bold lip color. The versatility alone makes this piece of clothing your best friend during the summer months. You can throw it over your best crocheted swimsuit by day or layer on bangles by the handful for dreamy date nights. Versatility is key here, darlings! The romper is a staple in any closet for this reason – it's just a matter of reinventing the wheel to make it feel fresh, current, and care-free!
For more inspired looks just like this one, check out Neiman Marcus Last Call's summer collection and kick your wardrobe into high gear this beach season!
Photos by Jessica Alexander
Thank you Neiman Marcus Last Call and ShopStyle for sponsoring this post.