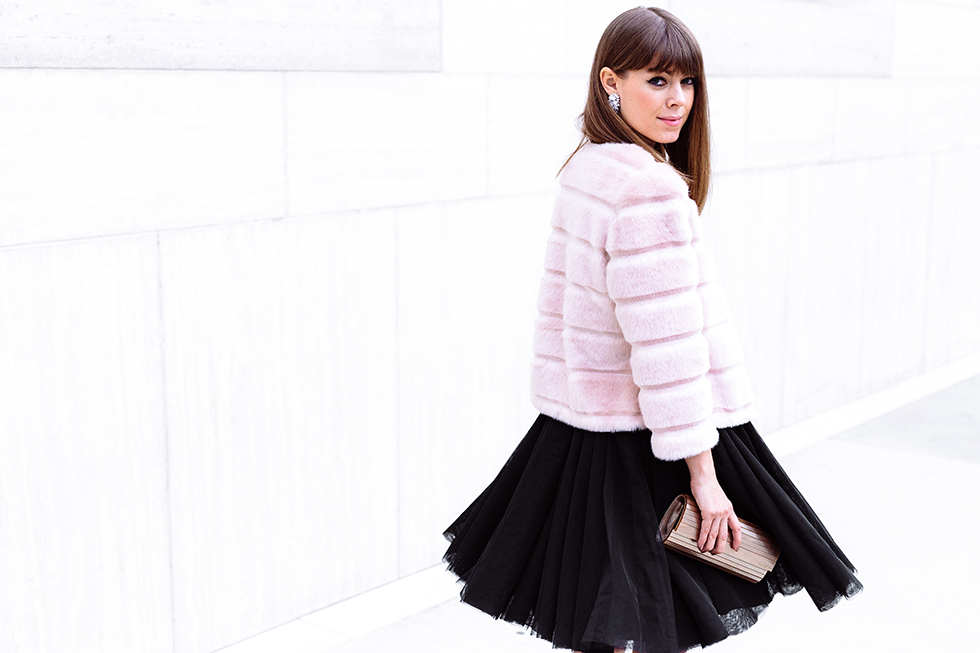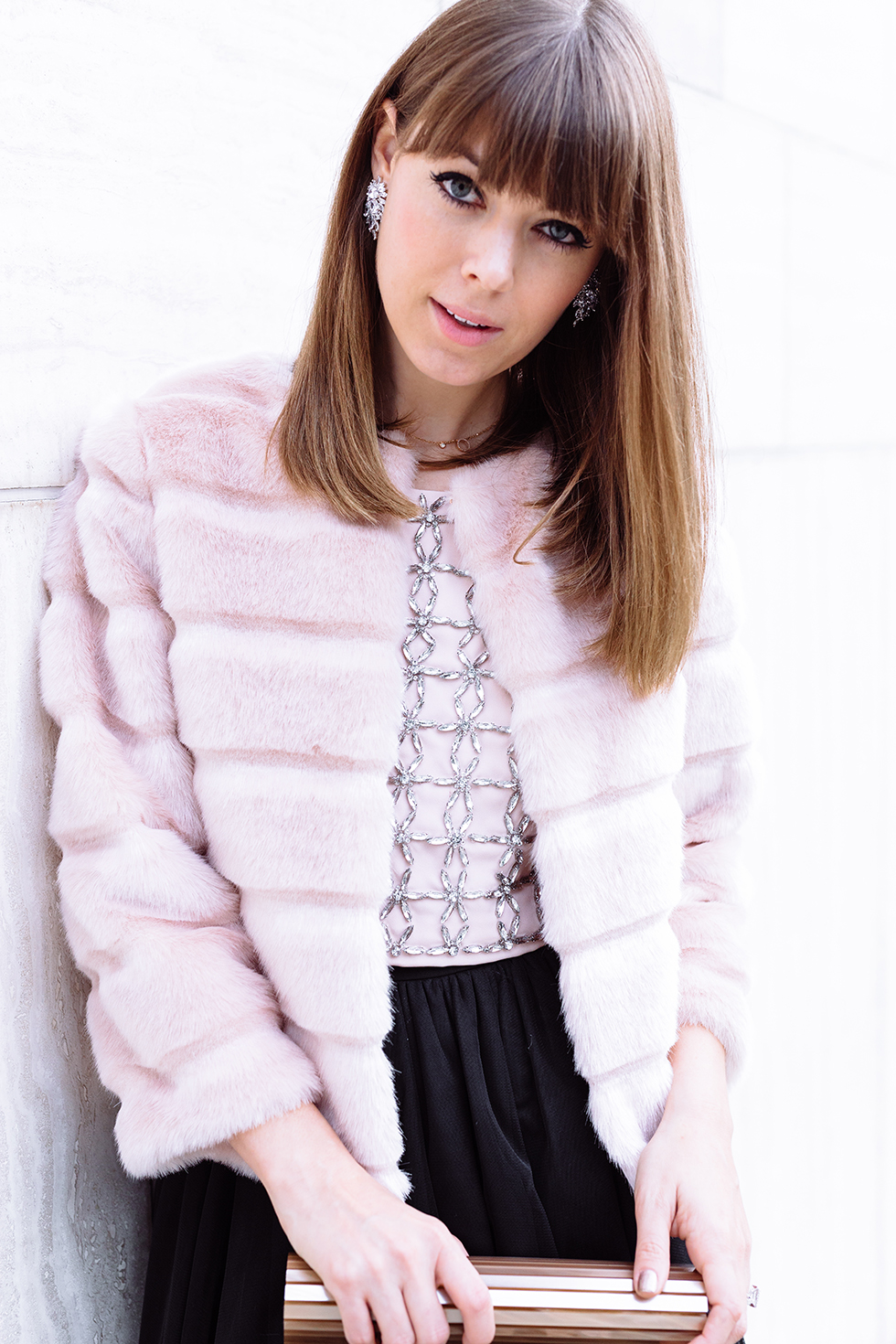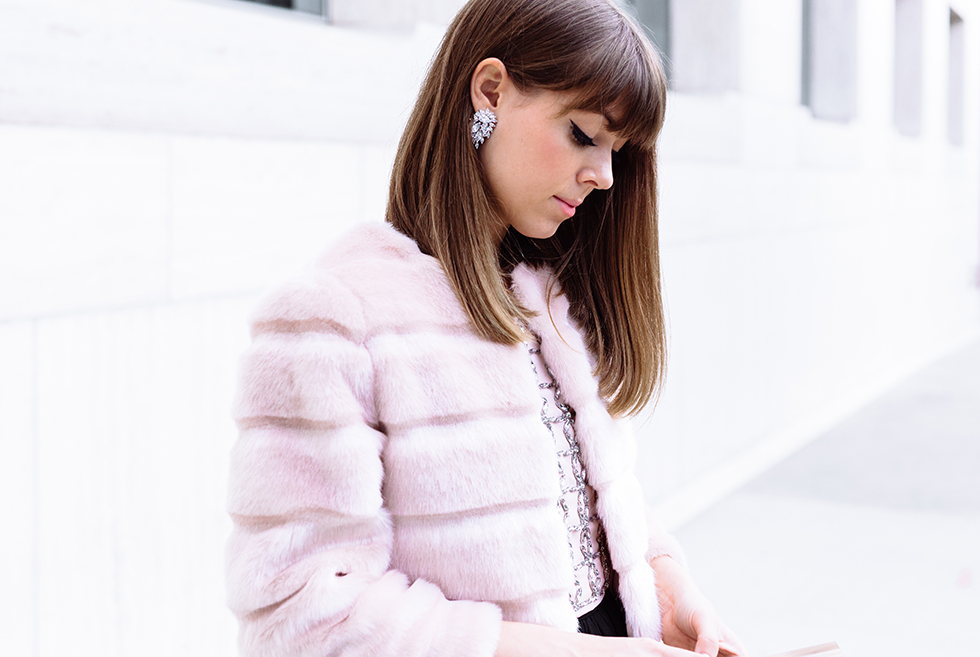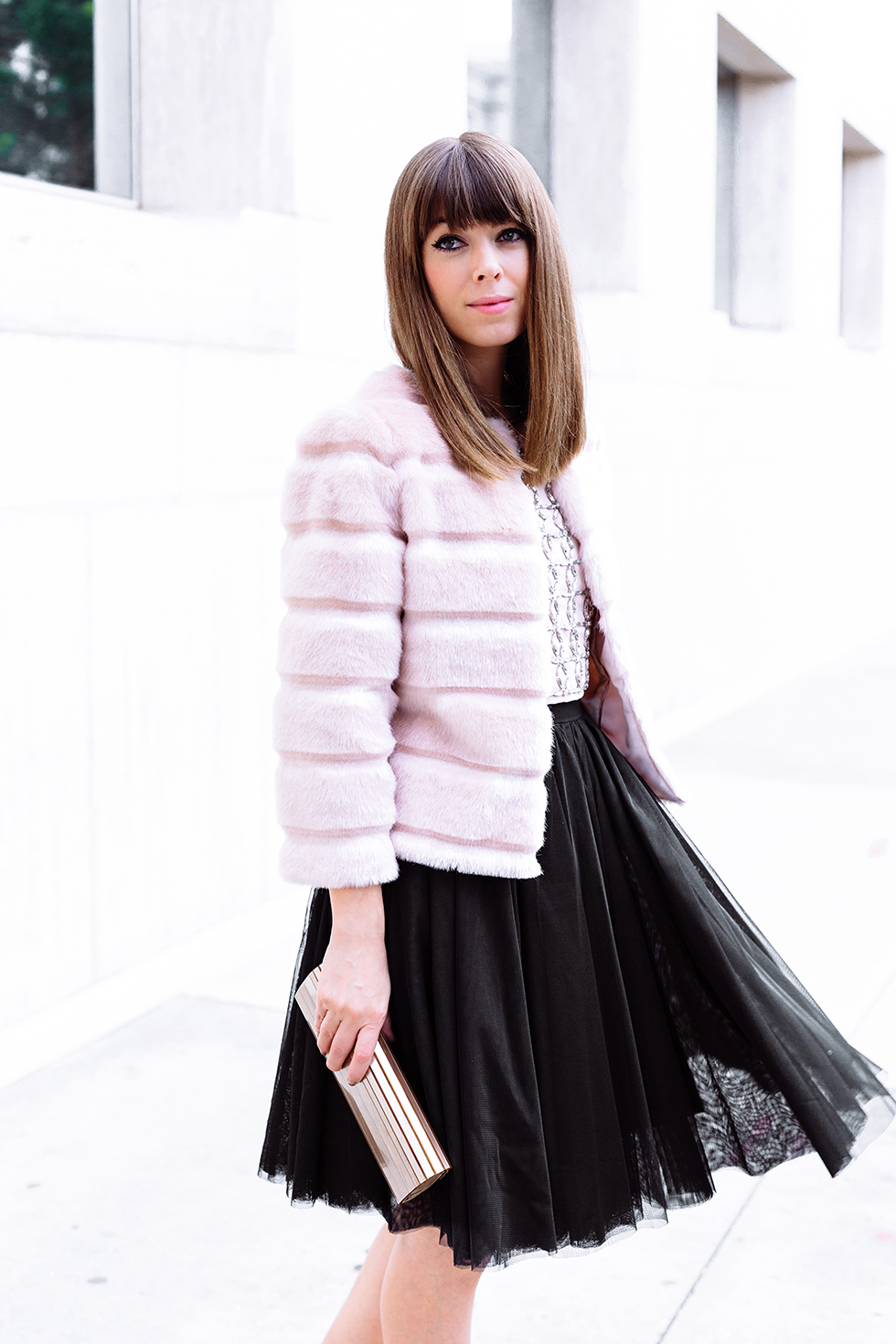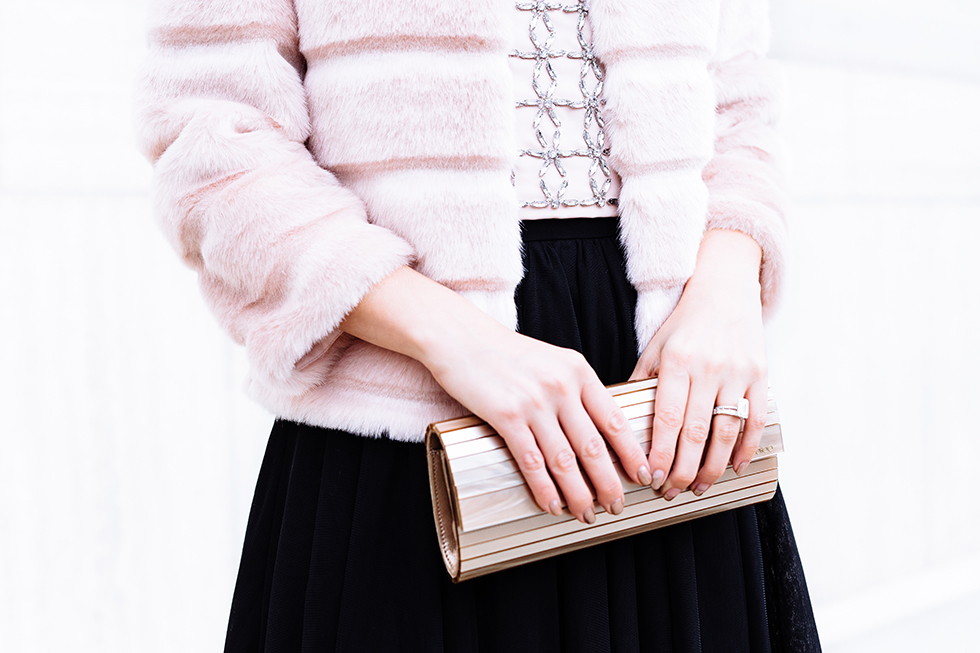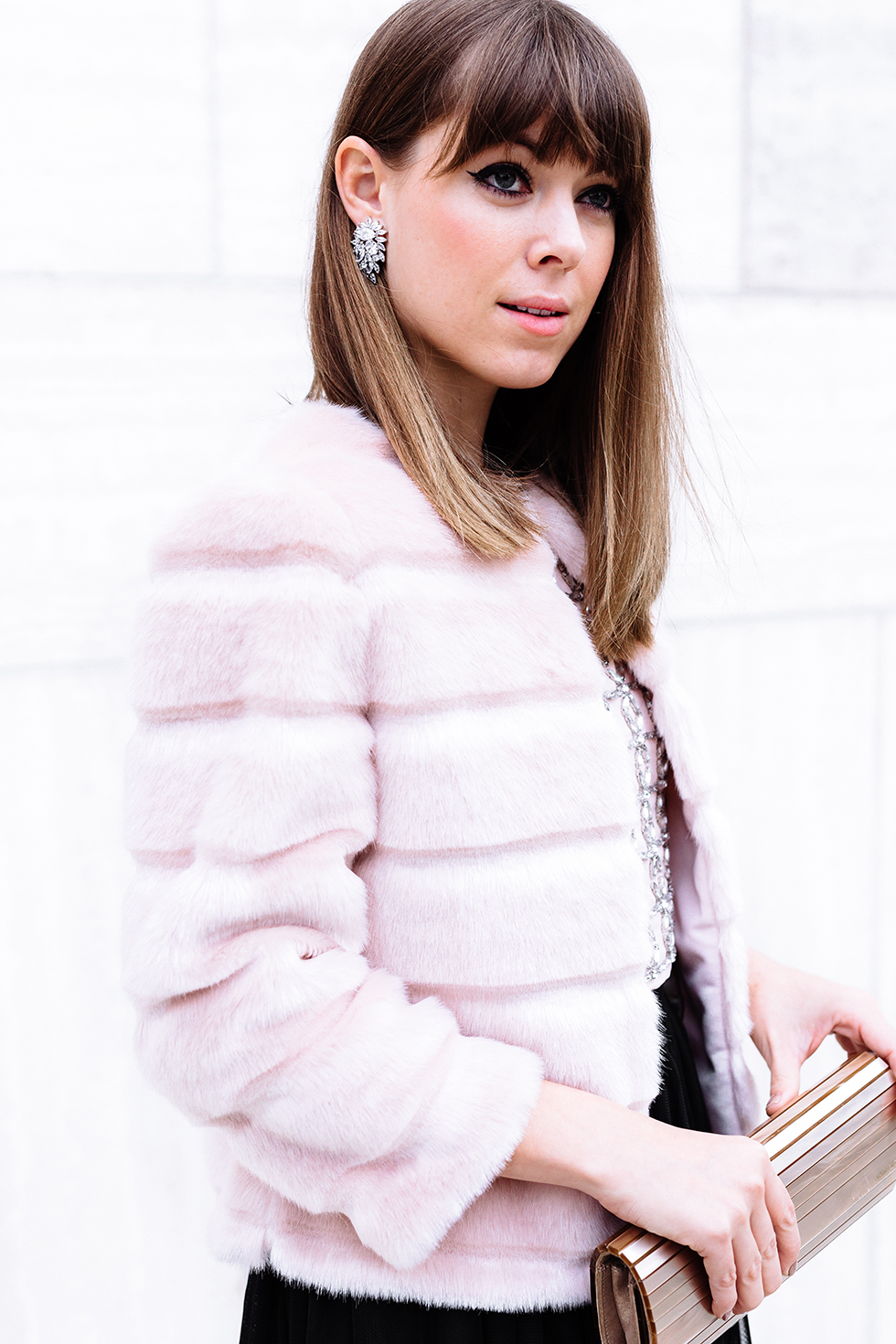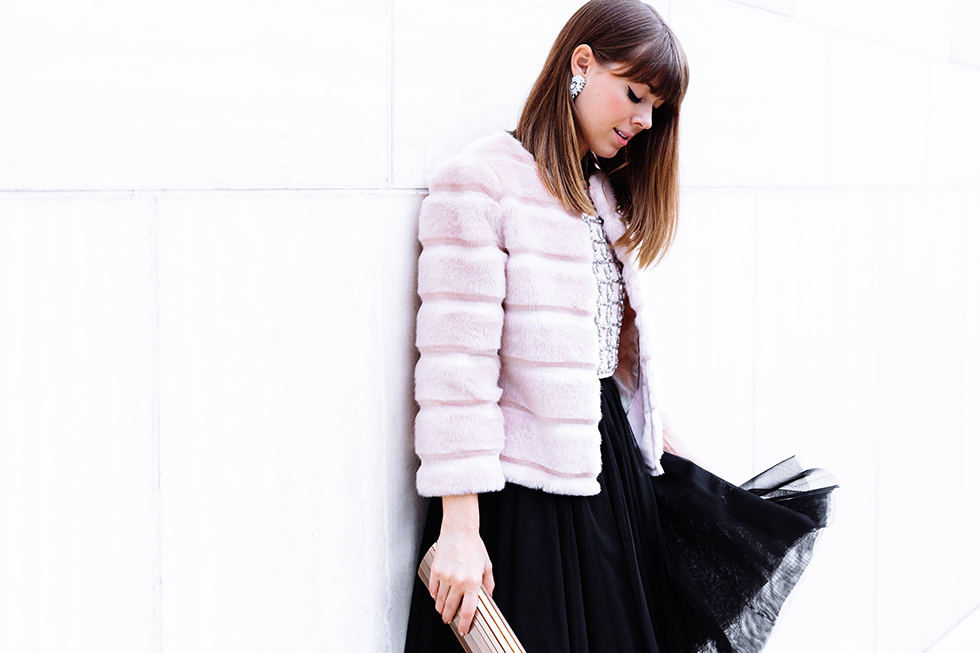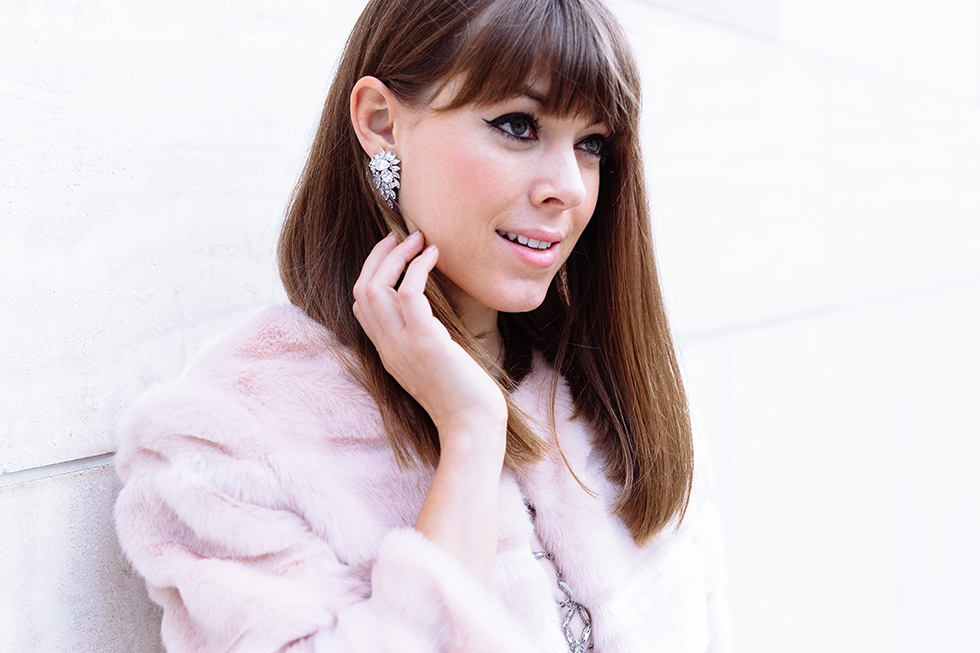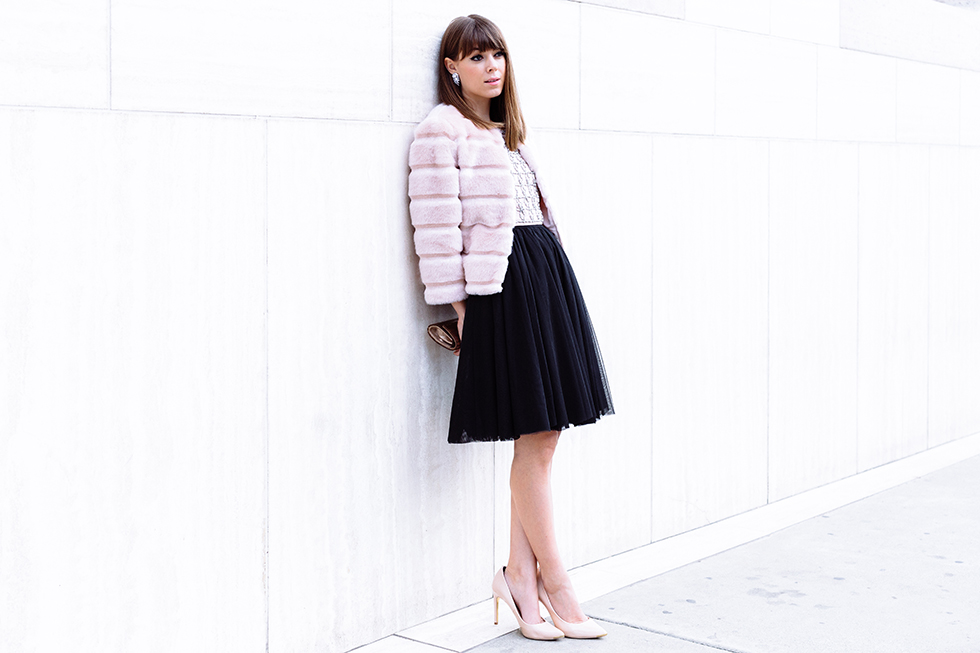 When it comes to holiday dressing, there are a few brands that are my go-to's for party looks. I know, there's been so much Holiday style talk on the blog lately but it dawned on me that I've forgotten to spotlight one of my favorites, Ted Baker. Especially since their collections are always so luxe and feminine! I was immediately drawn to this faux-fur mink jacket which paired beautifully with their embellished dress.
Want a few ideas on how to switch things up this season? Here are five tips on how you can make getting glam a whole lot more interesting this season.
Embrace winter whites and go for a head to toe tonal look.
Be on the look out for gold foil pieces as your statement look. A fan pleated skirt or a tunic with black leggings.
Don't cover up under an LBD, embrace the colors. Especially in love with emerald green and ruby red.
Dresses can sometimes feel too girly for some of us. Add some edge through a spiky detail on your shoe or a black moto jacket.
Photos by Fed Cipoletti
Sponsored by Ted Baker