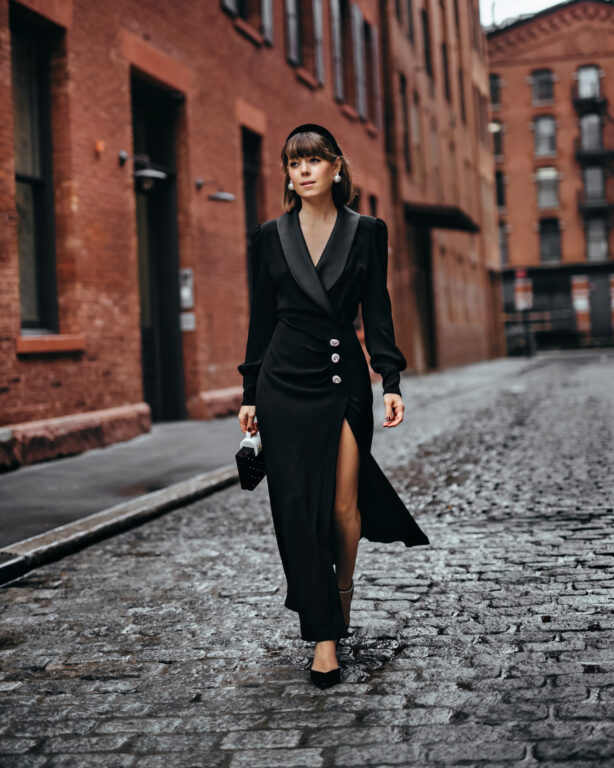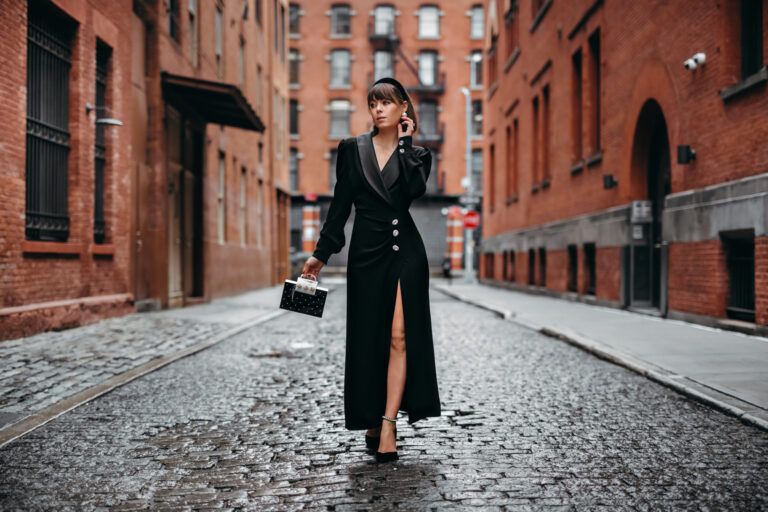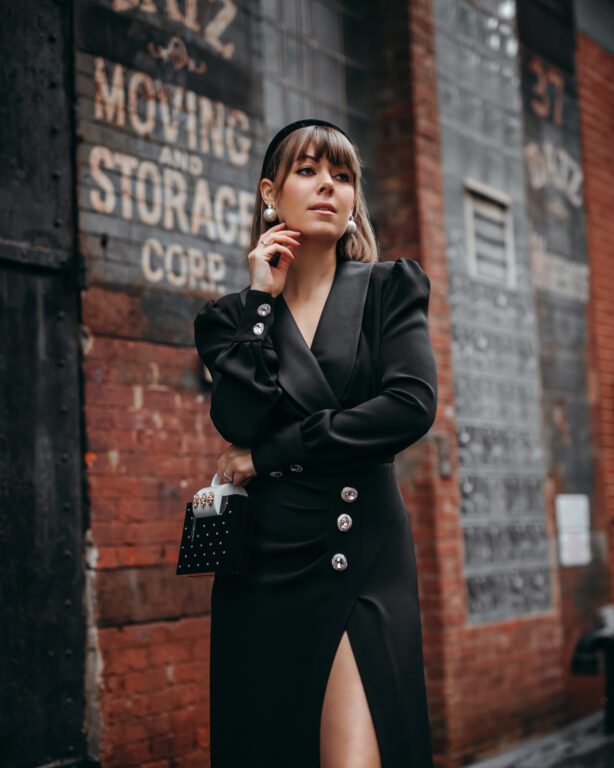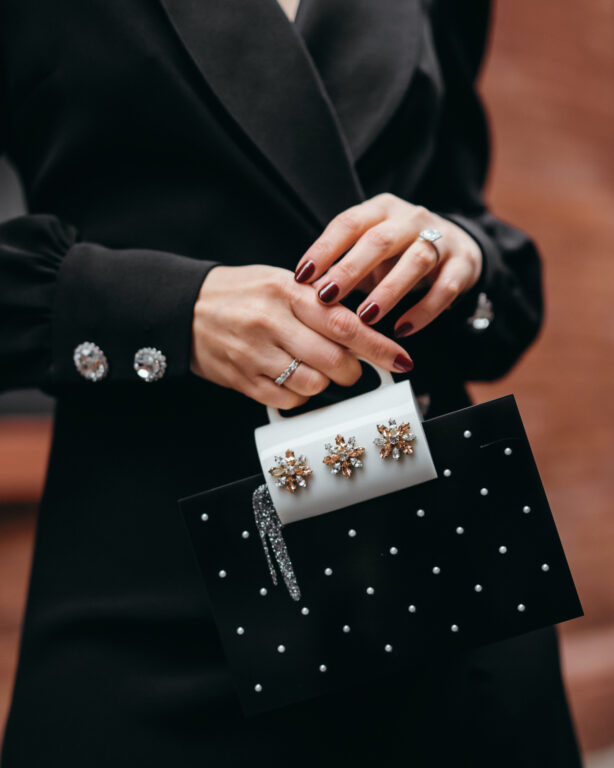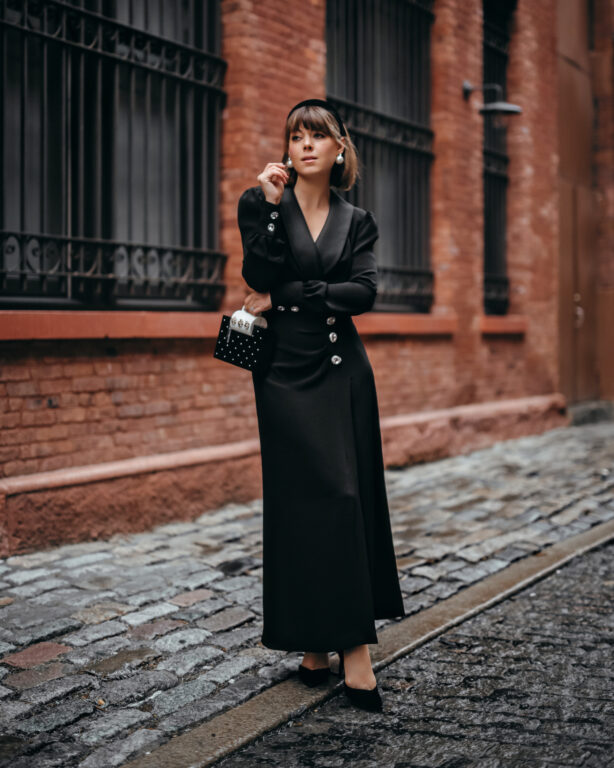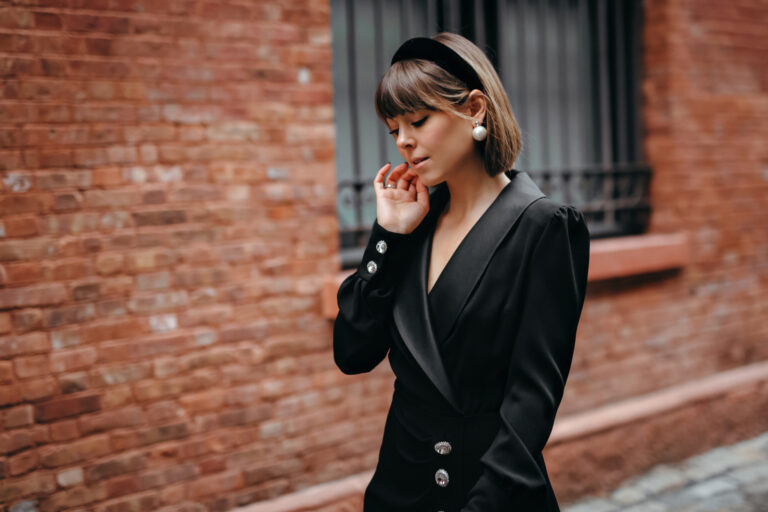 In my on-going love affair with all things fashion, there have definitely been moments in this relationship – like any other – that have had their ups and downs. The constant need to shoot and create new content is relentless and at times exhausting, especially when trends go haywire. Then there are those gleaming moments of hope and inspiration when you discover a new designer who speaks to your style soul. Such was the case when discovering the elegant evening wear designer, Alessandra Rich.
While the Italian-born, London-based designer has been around since 2010 – dressing the likes of British royalty – she only just popped onto my radar after last fall's runway show where she strategically selected a handful of my fellow influencers to walk in her SS19 show. The girls donned pearls in their ears, chiffon gloves and thick velvet headbands. The balance of timeless and provocative is perfectly achieved in all 48 pieces of the collection similar to the FW18 dress I'm wearing here with the thigh-high slit.
Amongst the Spring collection was a slathering of retro-inspired pieces, each encompassing an element of fashion's past that we traditionally know and love. From prim polkadot dresses to statement collars, there was a vague nautical theme that screamed my name. It's as if Blair Waldorf and Kathryn Merteuil (you know, Sarah Michelle Gellar's character from Cruel Intentions) had the chicest baby.
So when I feasted my eyes on this dress, I knew it needed to be styled in a way to pay homage to one of my new, favorite designers. Can't wait to watch this one evolve and hopefully style more of her breathtaking looks in future moments!
Photography by Alicia Fierro