Introducing, The Cipoletti Presets!
When it comes to our content, we tell our stories through photography. Freddie and I have worked very closely through the years to achieve our signature look. The number one question we receive from each of you is how we edit our photos. We've always been drawn to a romantic, vintage, and cinematic feel from an artistic inspiration perspective.
Think buttery colors, warm and rustic with soft light and a little grain. We strive to evoke emotion, and the presets on our images help us tell our stories and define a deeply harmonious mood; from what I'm wearing to where we shoot and how we edit, it's all a carefully curated process. For us, our presets are more than just our aesthetic. The use of these five debut presets has helped us evoke these feelings and set the tone for our brand over the past decade.
You can shop all of the presets HERE and below you will find details on each of the presets we're offering. Below that, you will find more details on pricing, what the guides that are included with purchase.
We are so excited to finally share these five presets for Lightroom Mobile and Desktop with each of you and can't thank you enough for your continued support!
J'ADORE PRESET
Moody, fashion-forward, editorial, and stylized, J'Adore was created to represent a quintessential cloudy Parisian afternoon, the kind that casts an even light and gives your images a slight grain. This preset is our coolest in tone and gives your images a lower contrast and lower saturation while making the subject in the frame pop.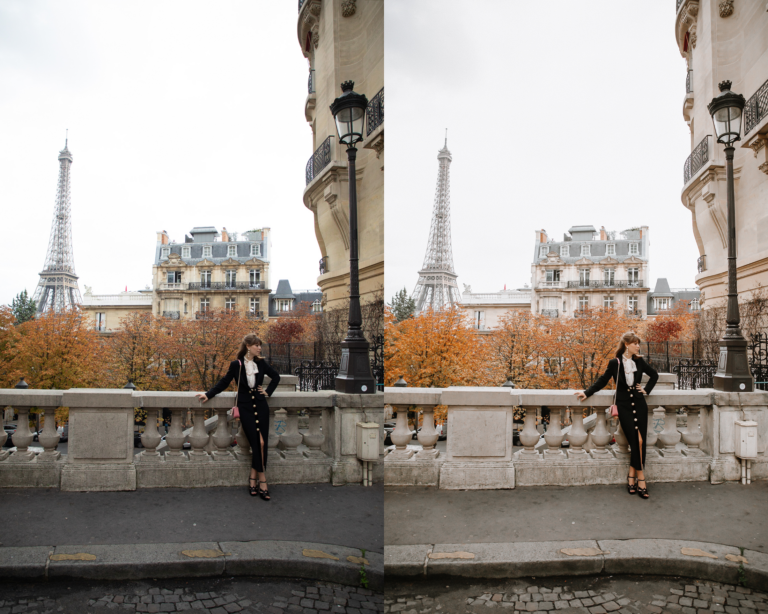 RENAISSANCE PAINTING PRESET
Renaissance Painting is our signature preset inspired by our afternoons spent strolling through museums admiring the works of Da Vinci, Botticelli, and Michelangelo. We wanted to replicate the look of a painting and the texture of its brushstrokes. This preset will give your images lower contrast and clarity to perfectly capture the classical spirit of the Renaissance.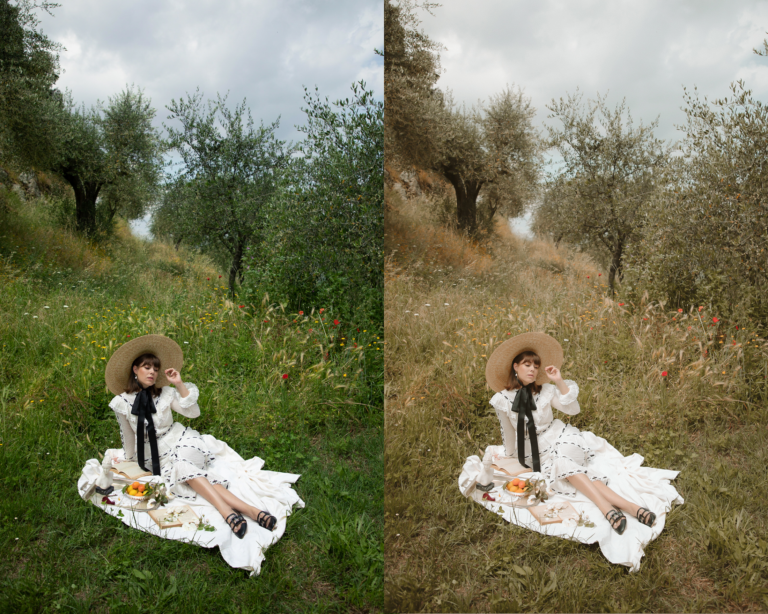 LA DOLCE VITA PRESET
The warm Mediterranean sun, lush green mountainside, deep blue sea, and vibrant hues are just a few things that makeup La Dolce Vita – the sweet life. Inspired by our Italian Riviera travels, La Dolce Vita preset will instantly brighten your images, making them more dynamic, energetic, and captivating.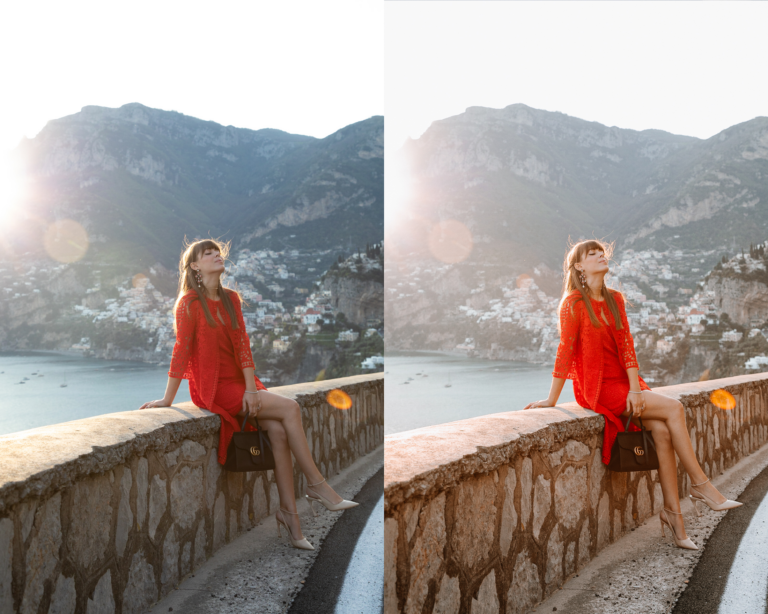 GOLDEN HOUR PRESET
Inspired by that perfect light, the last hour before sunset and the first hour after sunrise, our Golden Hour preset is going to give your images a soft, stylized, and warm feel. It eliminates the flatness and brings that true "Golden Hour" look, crisp and full of life. The greens feel less vibrant and darker with more texture. This is our favorite summer preset and great for weddings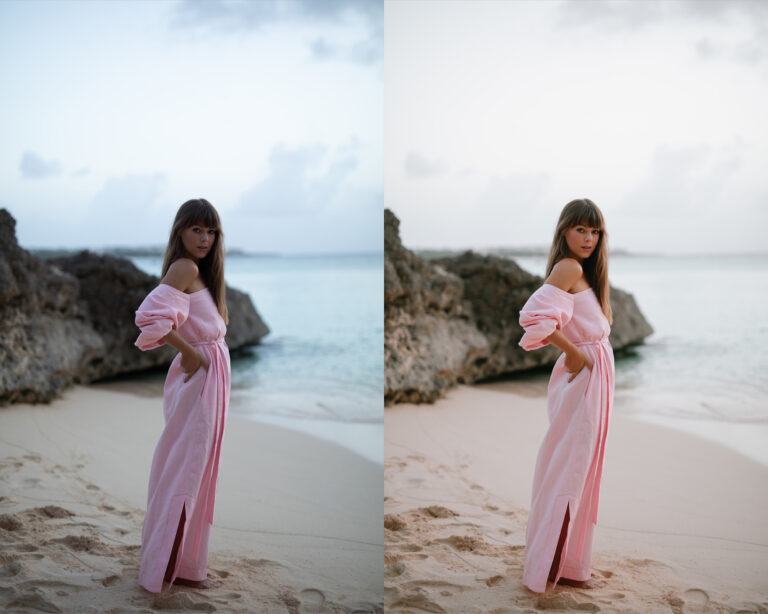 BÉBÉ PRESET
There's nothing in this world more precious, besides your little one, than the photos you will cherish for a lifetime of them. Professional photographers can be expensive and time-consuming. With the Bébé preset, you can expect to transform your i-phone photos into a look that feels professional, printable, and sharable. The softness and pink hue of the preset is designed to give your images a dream-like fee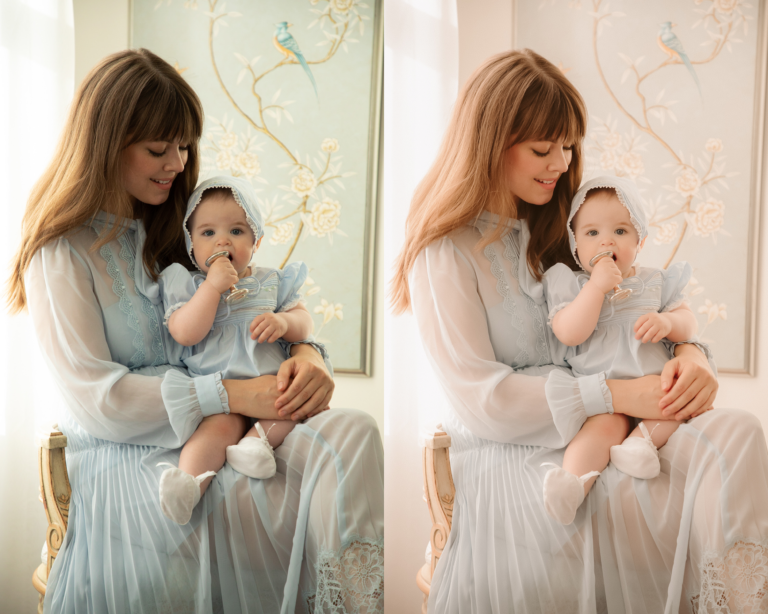 Each preset is $25 for mobile and $29 for desktop. When you purchase one or more, you will also receive an extensive photography and editing tips guide including all of the equipment we use. We've also included an installation guide that will make getting you set up with the Lightroom app super simple if you haven't used it before.
Be sure to follow us on Instagram @jennycipoletti and @fredcip for new launches and more ! And if you want, use the #TheCipolettiPresets to have your photo featured! If you still have questions, drop us an email, info@margoandme.com