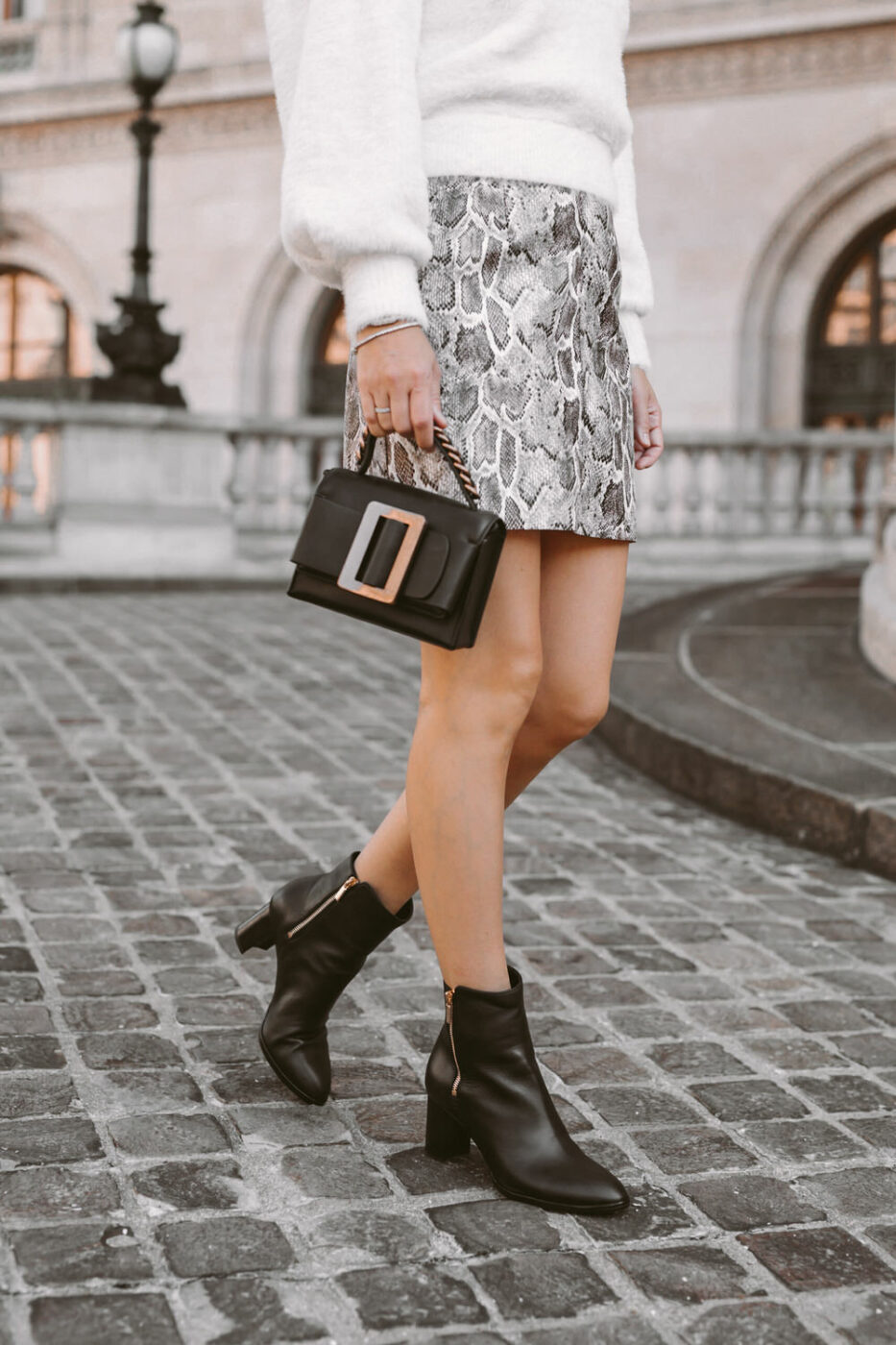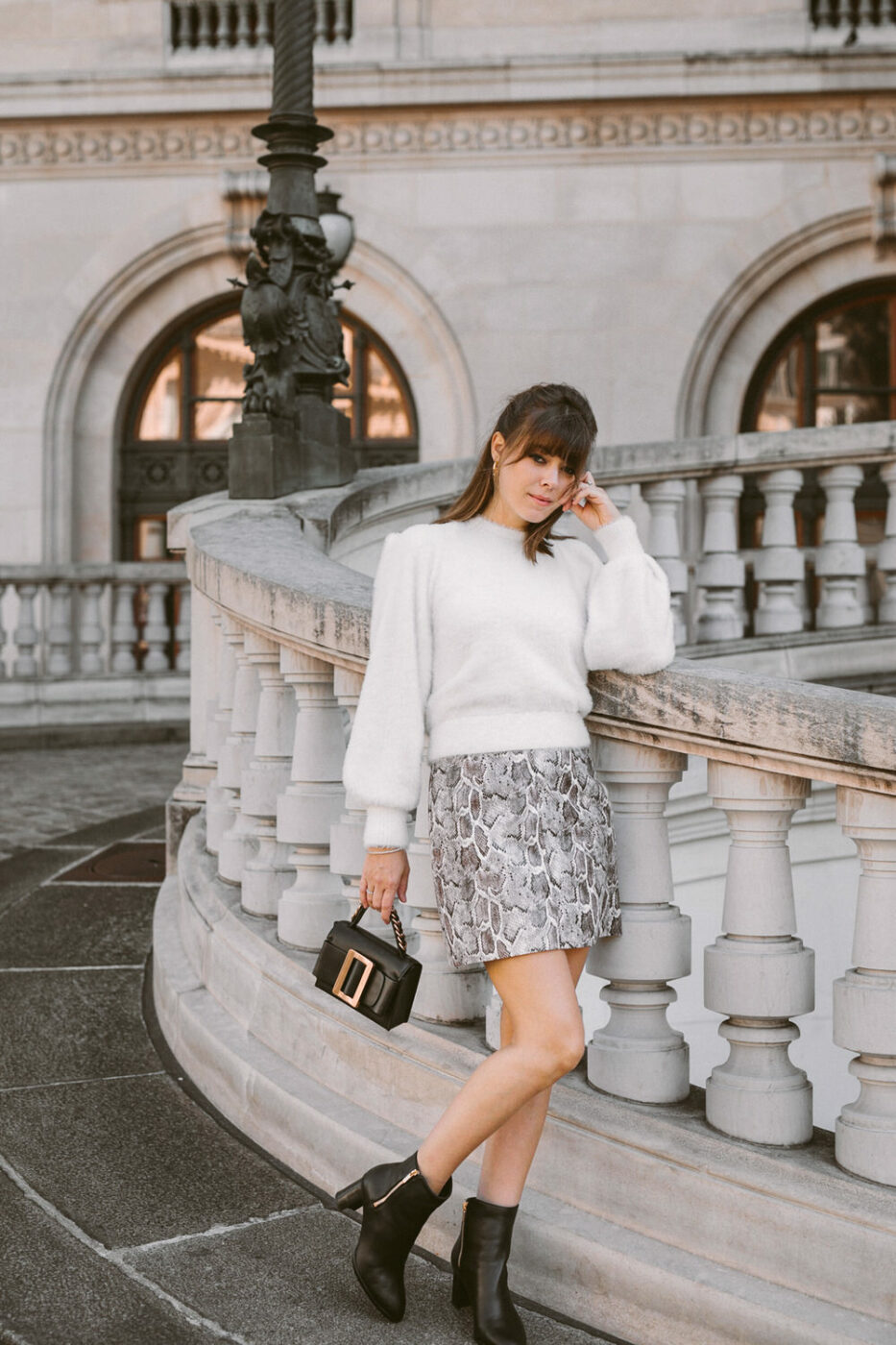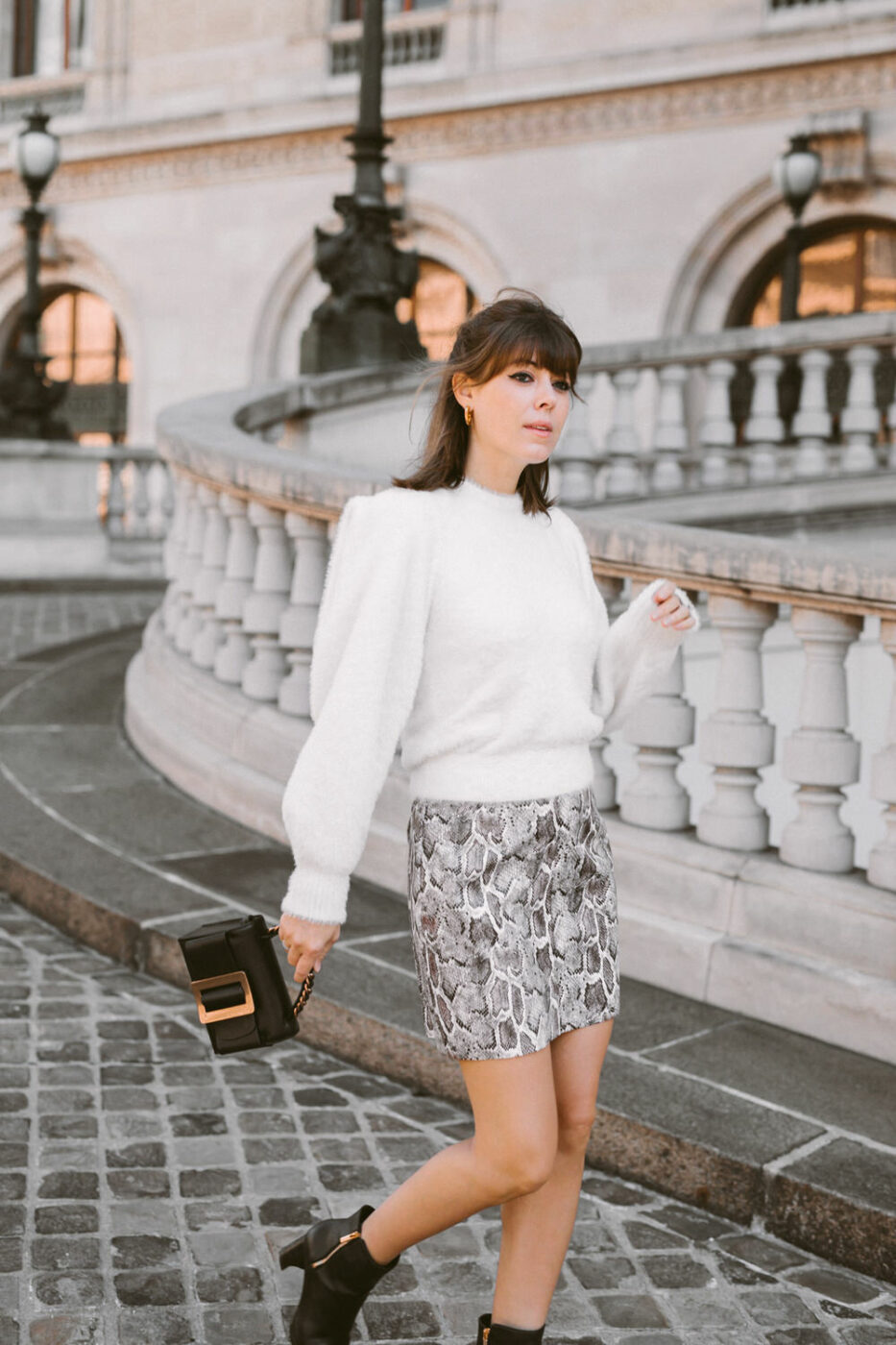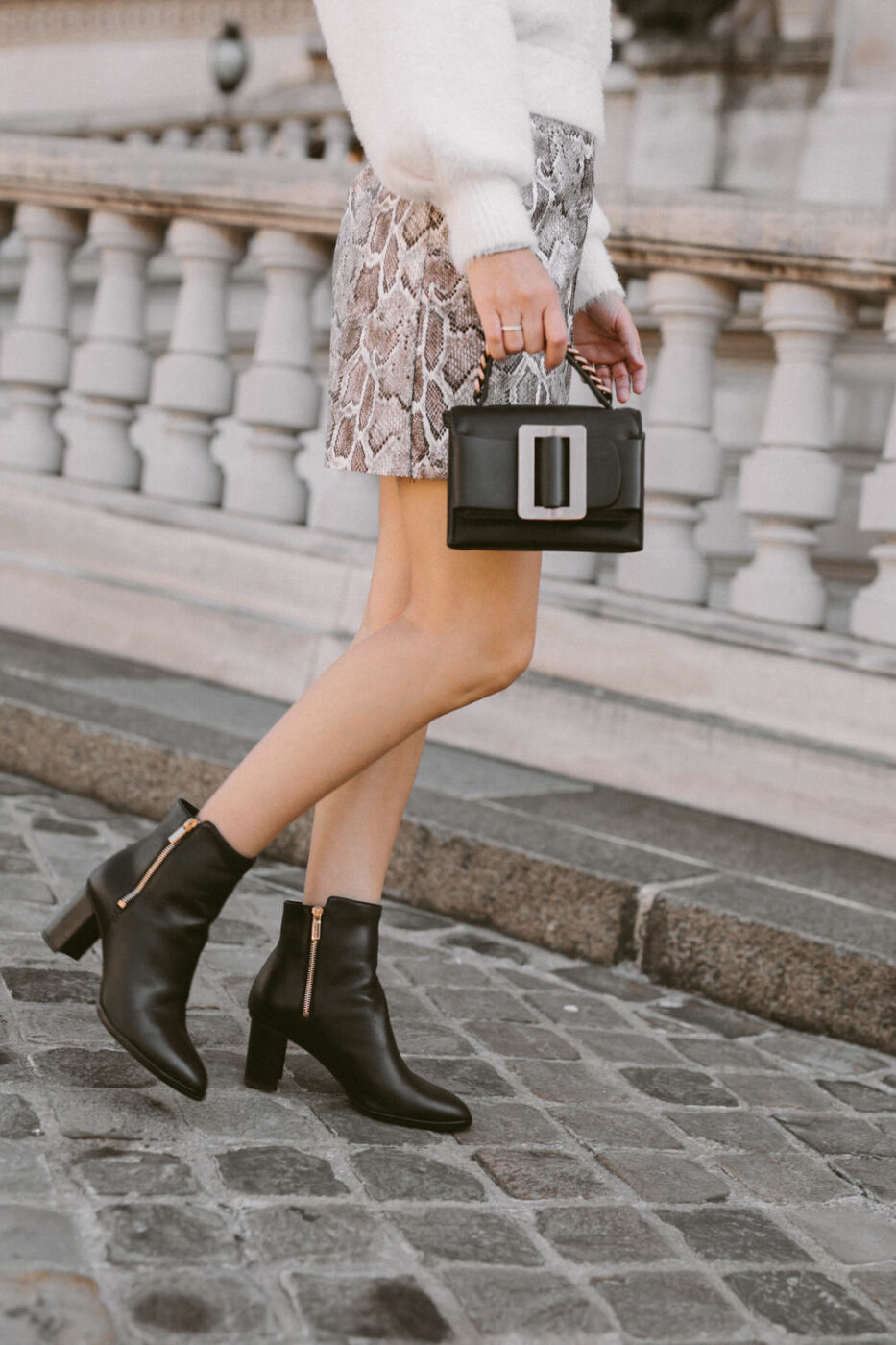 Last Spring, I spoke about the makings of a perfect pump from one of my favorite footwear designers Sarah Flint. Well, I'm returning to the topic of comfortable footwear for Fall because let's face it – it's the season that has the strongest need for fashion and function and Sarah Flint is simply my go-to for this hard to find combination.
It's a question I receive a lot from you guys when I am traveling in the Fall – and after asking you all about what kind of content you were interested in seeing more of during PFW, the request for more "everyday wear" came across loud and clear!
While most of my "fashion show" looks require sky-high heels, there's nothing I love more than arriving back to my hotel room to slip into something more comfortable (yet still fashion-forward) for meetings and running around town. Without fail, Sarah Flint's "Perfect Zip Bootie" are always a saving grace. Because as I've always said, Sarah Flint shoes are distinctly feminine in detail, but at the same time, are built with fit and function in mind to make you feel like the most confident version of yourself.
The 'Perfect Zip Bootie' conveniently comes in two colors and two heel sizes; Black Calf and Cognac Suede, 33MM (1 Inch) and 40MM (2.75 inches). The materials are buttery soft, and the wider toe box makes them easy to walk in because your toes aren't crowded. My favorite part about the show that you immediately feel when sliding into them is the anatomical arch support that's built into the additional 6MM of footbed padding, so it feels like you're walking on a memory foam mattress.
And while these are great booties for Fall, Sarah designed them "to be your all year round go-to bootie for the stylish woman on the go." So consider them an investment not just for Fall but as a transitional pair of footwear you can wear year-round.