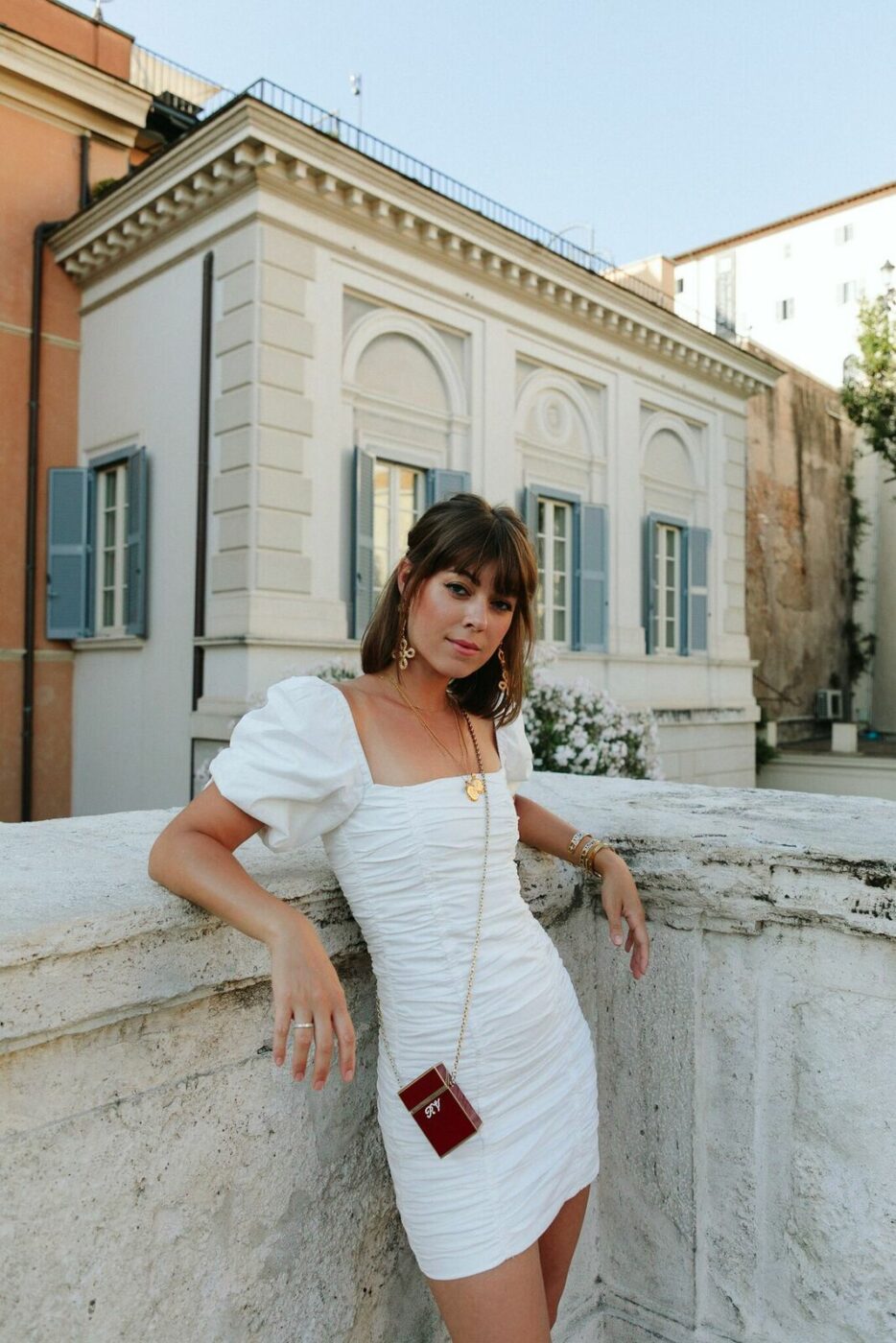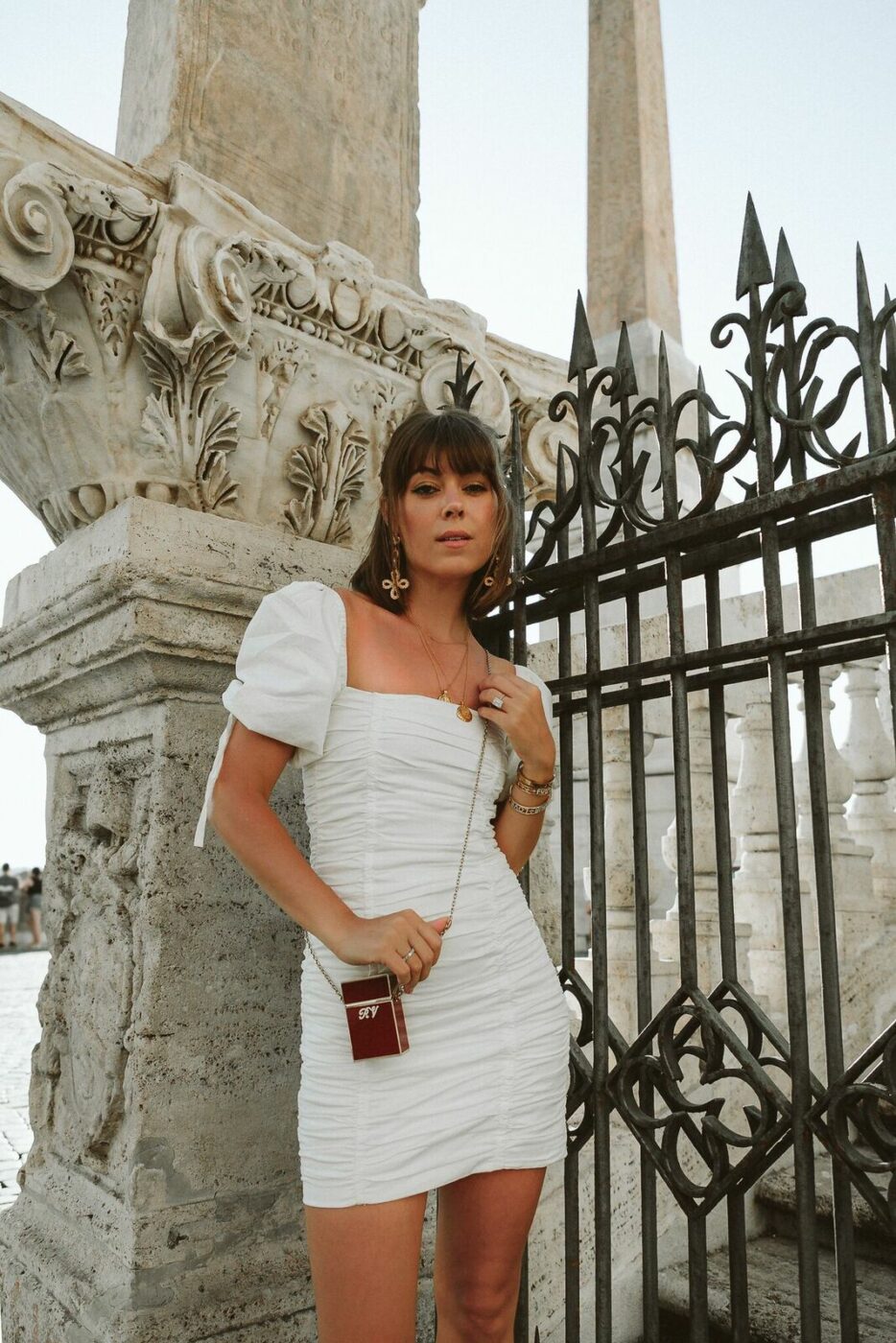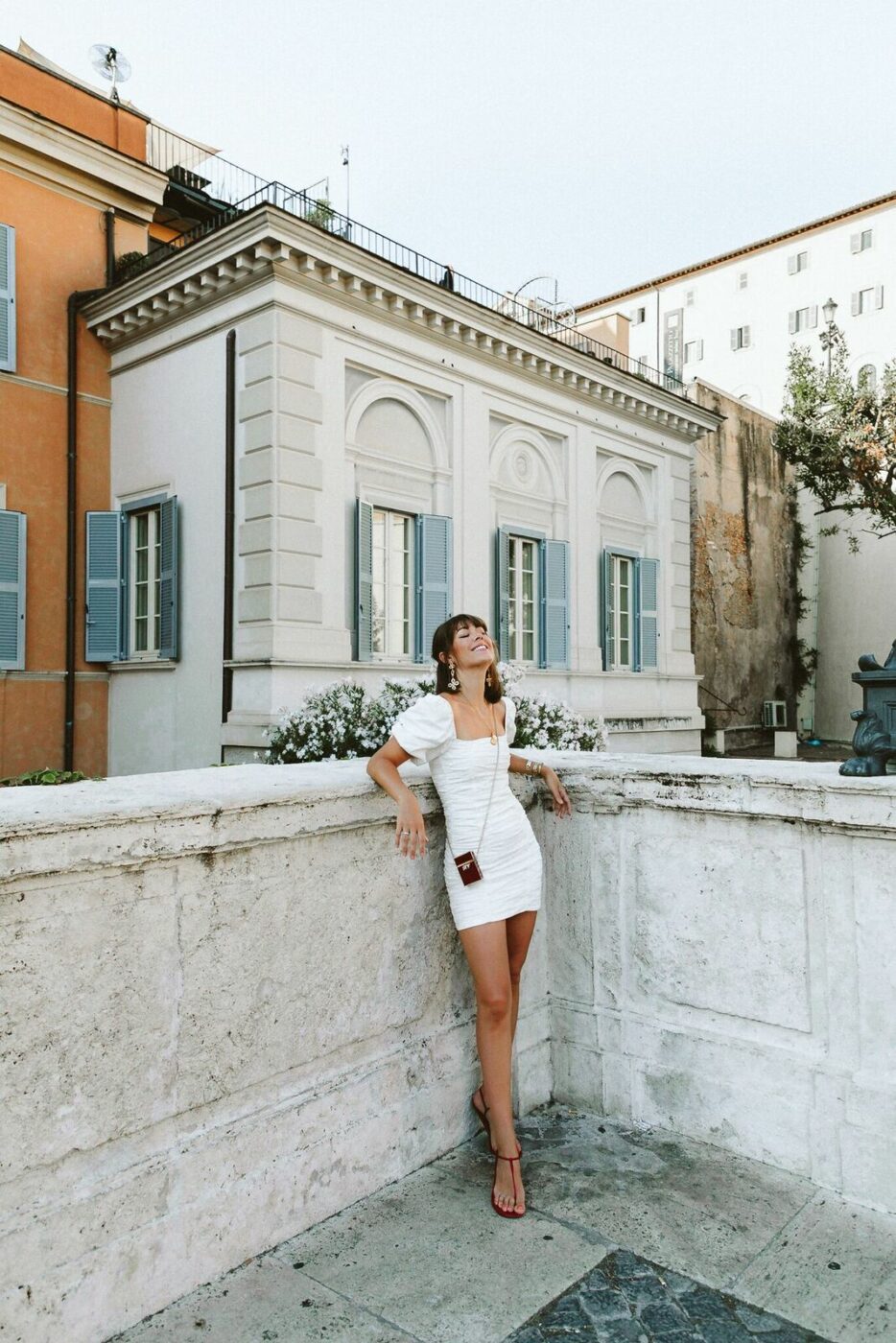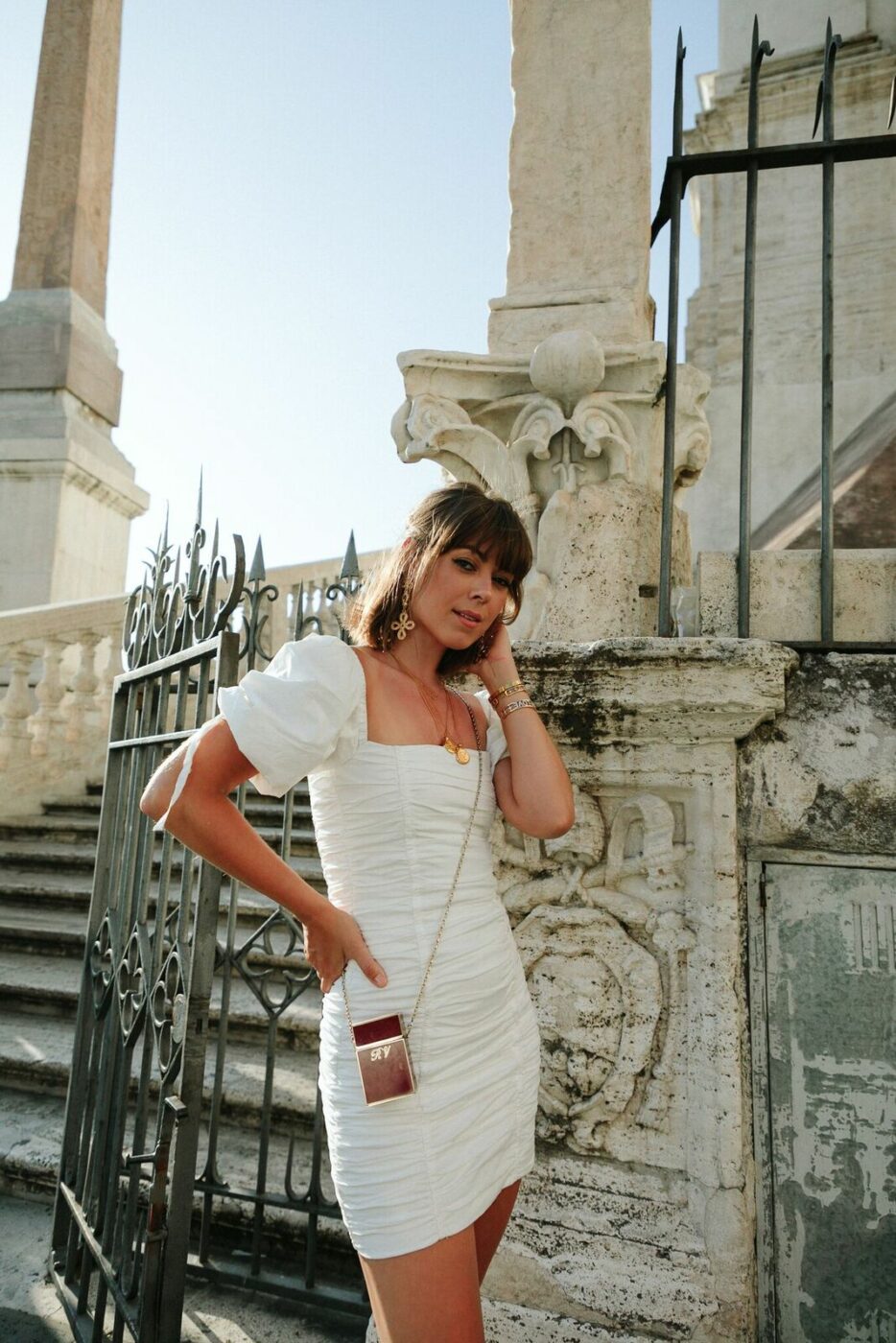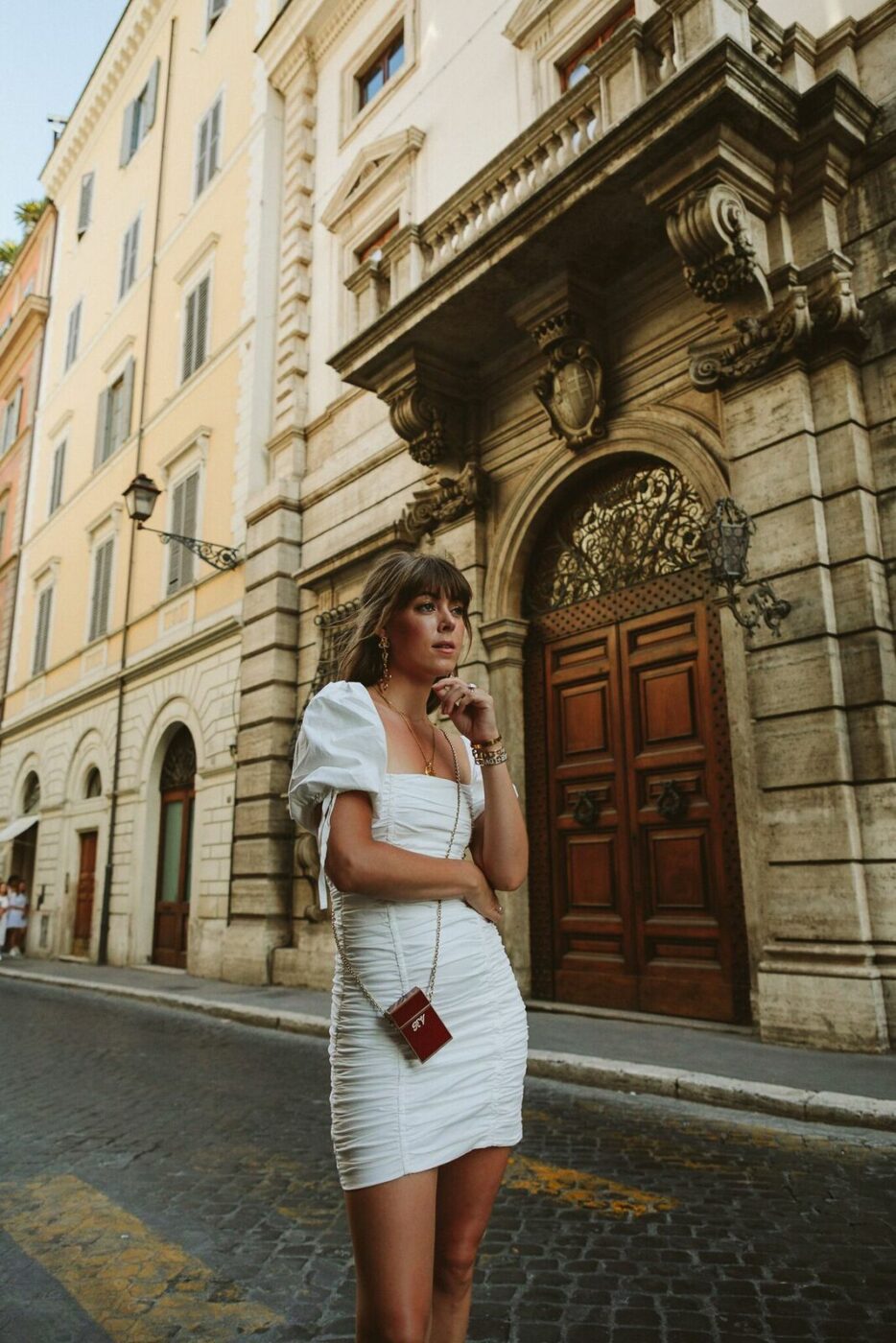 A few fashion week seasons ago, I sat on the sidelines and watched as what seemed like an open attack on the blogger and influencer industry by the editors of Vogue. In the piece that discussed the highs and lows of Milan Fashion Week, the editors griped about influencers and stated bloggers were "heralding the death of style", and to "find another business." I watched as a handful of my peers sharply snapped back and applauded them for their eloquent responses. After all, with that spiteful rhetoric, all the article was intended to do was provoke a reaction – and that it did.
Yesterday, I awoke, early on a Monday morning to start my work week – like every other hard working individual – to another Vogue influencer-targetted article. Only this time, published by Vogue Arabia with the headline reading "Influencers are Sparking the Downfall of Their Industry." Before entertaining the idea of reading what would seem to be a repeat of the above, I knew it was about to change my mood. But I was only somewhat right…
The article holds many interesting points and positions. Specifically on influencer cadences, robot followings, frustrations surrounding proper brand disclosures, and what real sale influence is. All questions I, too, wonder about when it comes to the transparency of the industry. Admittedly, I have some frustrations that lie in the world of social media – who doesn't? I genuinely wonder if we will ever get to a place where honesty and transparency are more precious than likes and follower count. The state of Instagram today is responsible for our youth basing their self-worth on likes and followers. Where "self-made" is being misinterpreted for having to be overtly sexualized in photos and where comparison kills creativity.
But is all of this truly, the downfall of our industry? After all, influencer marketing has become an integral part of a cohesive digital marketing plan for many brands. With Facebook, YouTube and Instagram, we've gotten to a place where consumers finally have the freedom to choose what content they want to view. And influencers have become those trusted figures within niche communities who possess knowledge and experience about what they are advertising. Finally, brands can reach their target audiences through trusted, strategic partnerships…..right?
You see, I understand the crisis that the article is pointing out here. "Influencers" or "bloggers" go from zero to millions of followers seemingly overnight and there's no technology to prove if their followings are legitimate. The content posted is all too familiar, and then brands pay them based on this? Pretty sure that's called fraud, and it needs to stop. Maybe some are losing touch with high level of trust that brands place on these partnerships.
This isn't a new conversation, rather one that needs to be continued. Instead of letting all of this discourage me, what I do is turn that into motivation. Motivation to read, discuss and digest more about the ever-changing industry, to continue to work with brands to create original content that synchronizes with my written thoughts of substance in hopes to inspire you and I to have a conversation.
If I'm being straightforward, I've actually never identified with the label "influencer." In my 11 years of working in fashion, I've worked as a publicist, columnist, and a stylist before launching my blog which as you know reading this, I still regularly publish stories too. My career history gives me a bit of perspective to see things a little differently which is why I felt it was important to speak up on this topic. It doesn't make me a better blogger or influencer or what have you, but my college degree and over a decade in the fashion industry deserves something more than to be mocked by others in the fashion industry.
Because the truly unjustified bit of this article attempts to attack the intelligence of bloggers and influencers. I'm speaking about this line, specifically: "Where journalists are educated about international ethics at university, where models, sports, and culture personalities are protected by major agencies who follow universal rules of good governance, most influencers, are governed by themselves, friends, family, and boutique agencies." Influencers are governed by themselves. Correct. We are. But those same universities also educate us. We're also protected by those major agencies. A lot of us have had long-standing careers prior to picking this field (a field that we constantly have to defend). And for those of us who were not, or are not in the same boat, I thought it was time I took a position on the topic.
With a following comes tremendous responsibility. And the only way that we, as bloggers and influencers, will ever be able to come out from under the blanket of stereotypes and misconceptions, is to know what this responsibility is. There is a moral and ethical responsibility that comes with social media – social responsibility can not be traded for fame. We are living in an ecosystem built from our online connectivity. With that, comes the knowledge that we are leaving a digital footprint with every word we write and photo we post. There is a bigger picture to be understood here. For the sake of our growing industry, we must all, regardless of our education or career background, understand the tremendous amount of responsibility that comes along with having influence and being an "influencer."
To look at it more closely, influence means; "the capacity to affect the character, development, or behavior of someone or something," which implies that influence is a one-way street. It's why I personally have a hard time identifying with the word. Because I am constantly inspired and influenced by so many forces at work around me. It's not just me creating this world of influence. What I share is a culmination of all of the experiences I've ever known and continue to live through each day. When I share, you listen. When you share, I listen.
That's what's truly at the core of what inspires me to pour my heart and soul into this industry. So when it's generalized in the way that it was in Vogue's recent article, it's easy take an opposing view. Especially when there's a mass of influencers that stand by working with brands who long fit into their personal brand. With the responsibility of being an influencer comes the responsibility of being real with those you are sharing your life with. It's the only fair way. It's the only way to be authentic to your following, the brands you're collaborating with, and to yourself. A fake following or a fake collaboration isn't doing anything for anyone. Well, other than fueling articles like this from Vogue and an inauthentic industry.
So instead of being burned by this, I've chosen to find inspiration from it. From Arabia to the US, Vogue is a media house that's inspired me for 20+ years. It's continuously pushing me to follow my fashion dreams as a creator. Just not always in the way I thought it would…
What I encourage you to do is the same. Use this article of theirs as fuel. Is it the downfall of our industry? Absolutely not! But what it's attempting to point out is something I wholeheartedly agree with; To be real. Be authentic. Be original. Share an influence that moves this industry along while moving your personal growth in the same direction. Know yourself. Know your online presence. Never stop growing. Never stop creating. Know your self-worth lies within and not in the gram. The world is infinitely more substantial than the one you sometimes think lies at your fingertips.
Here's to more support of an industry some of us have worked our asses off to build!
Now that I've given my opinion, I'd love to hear yours. Speak up – let's keep this convo going.
Photography by Freddie Cipoletti.