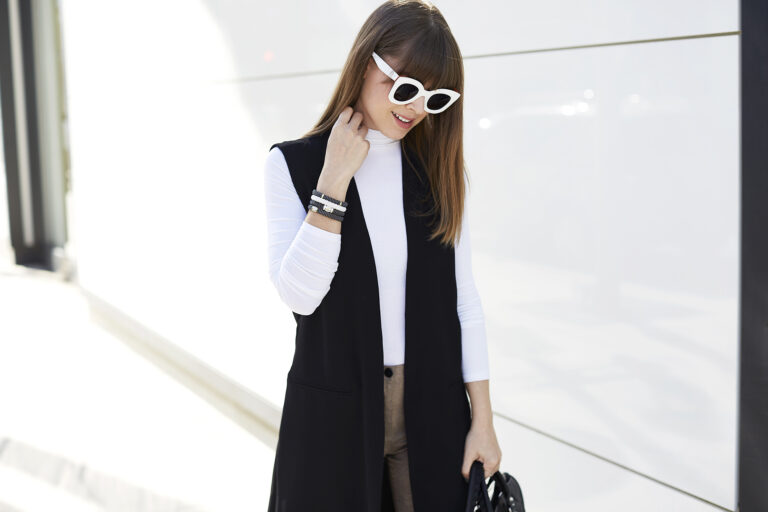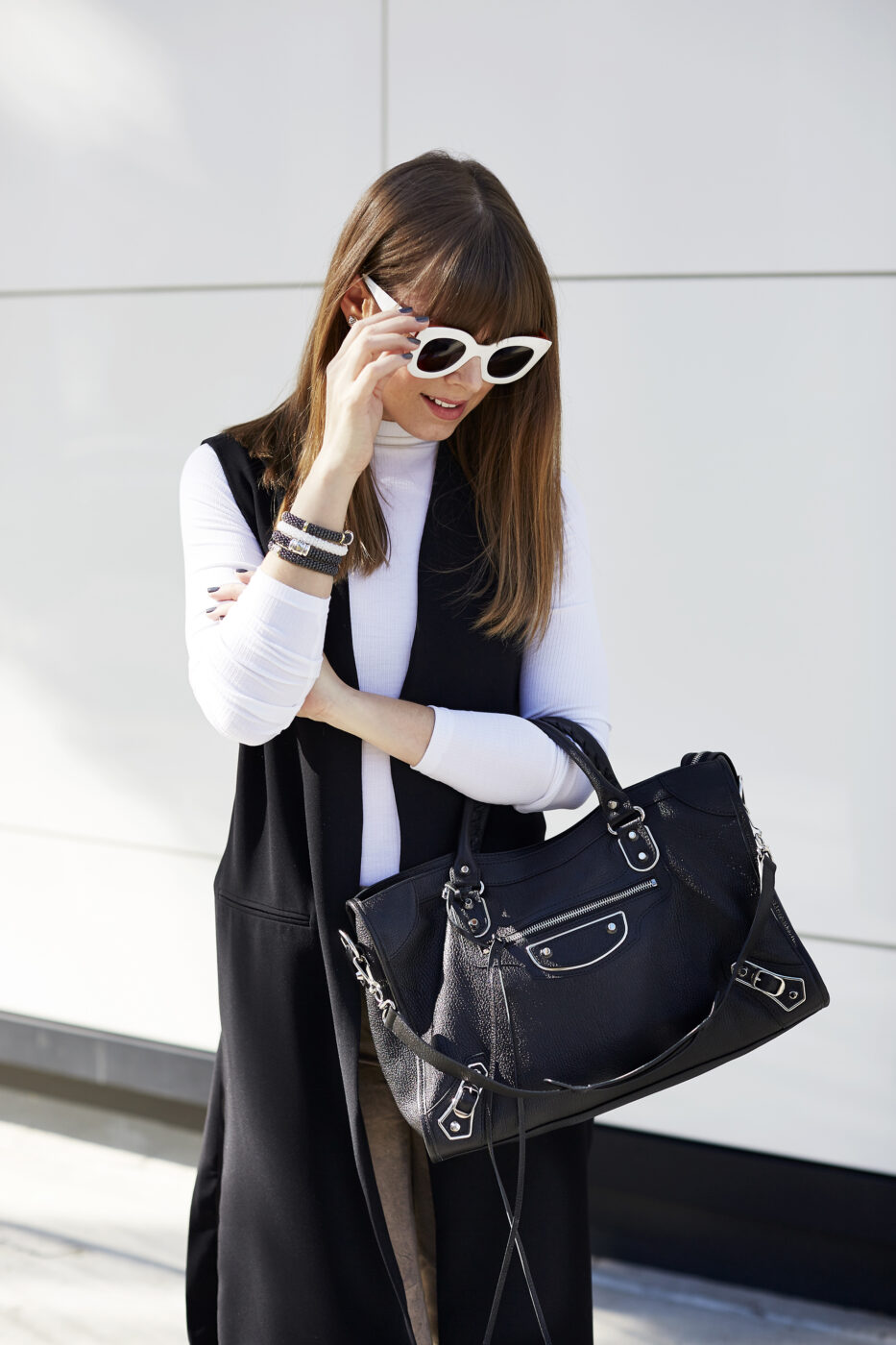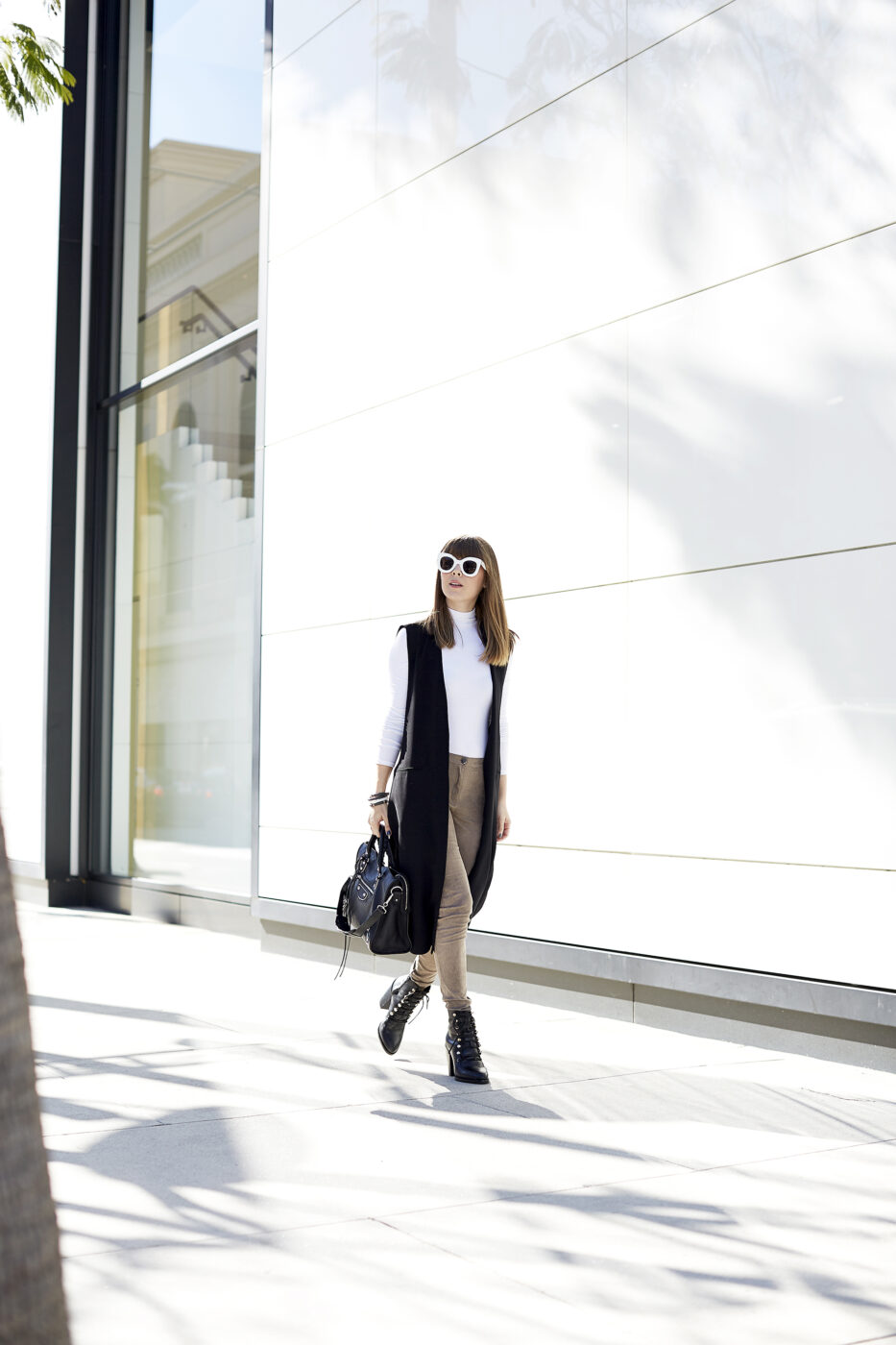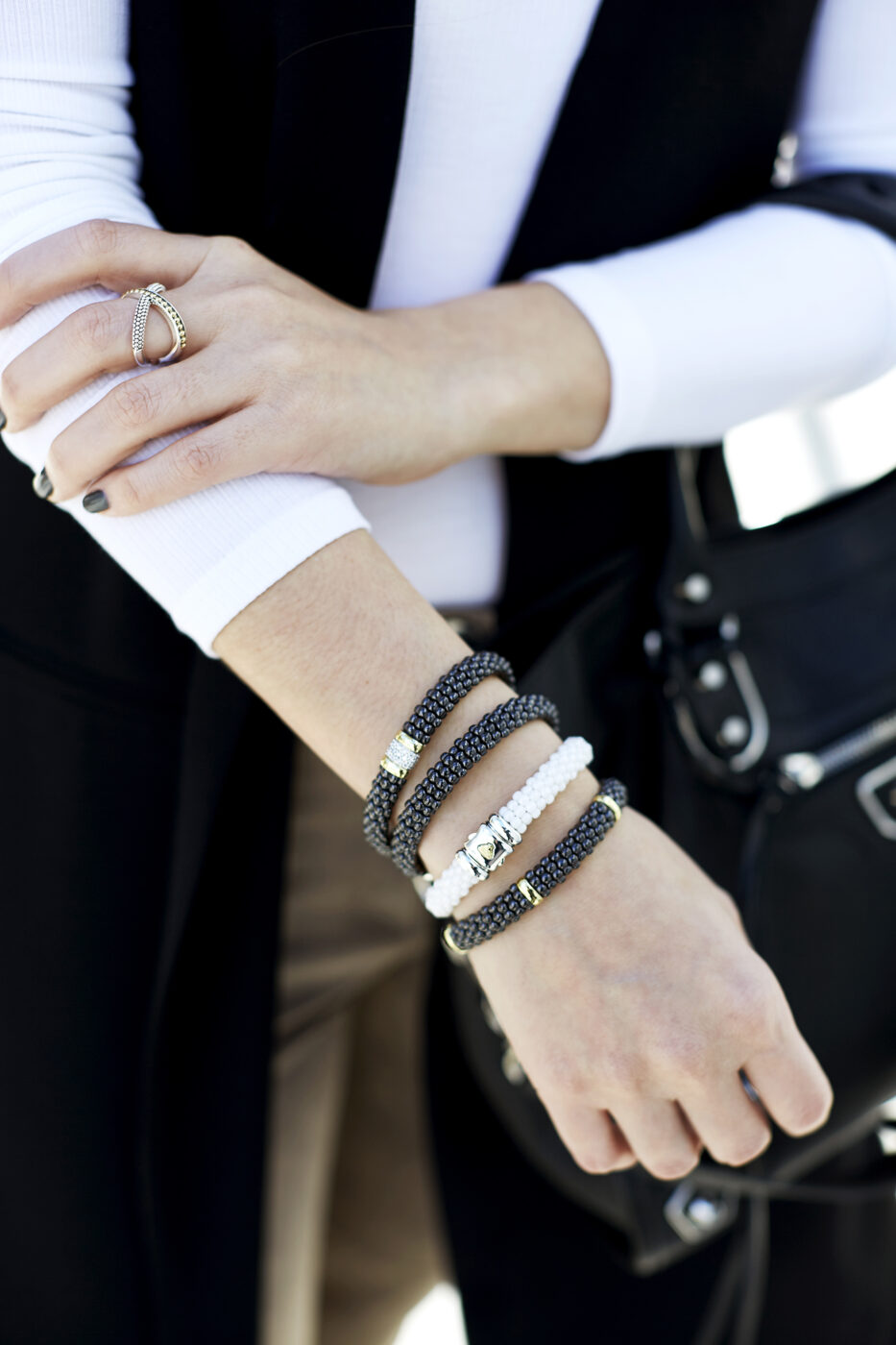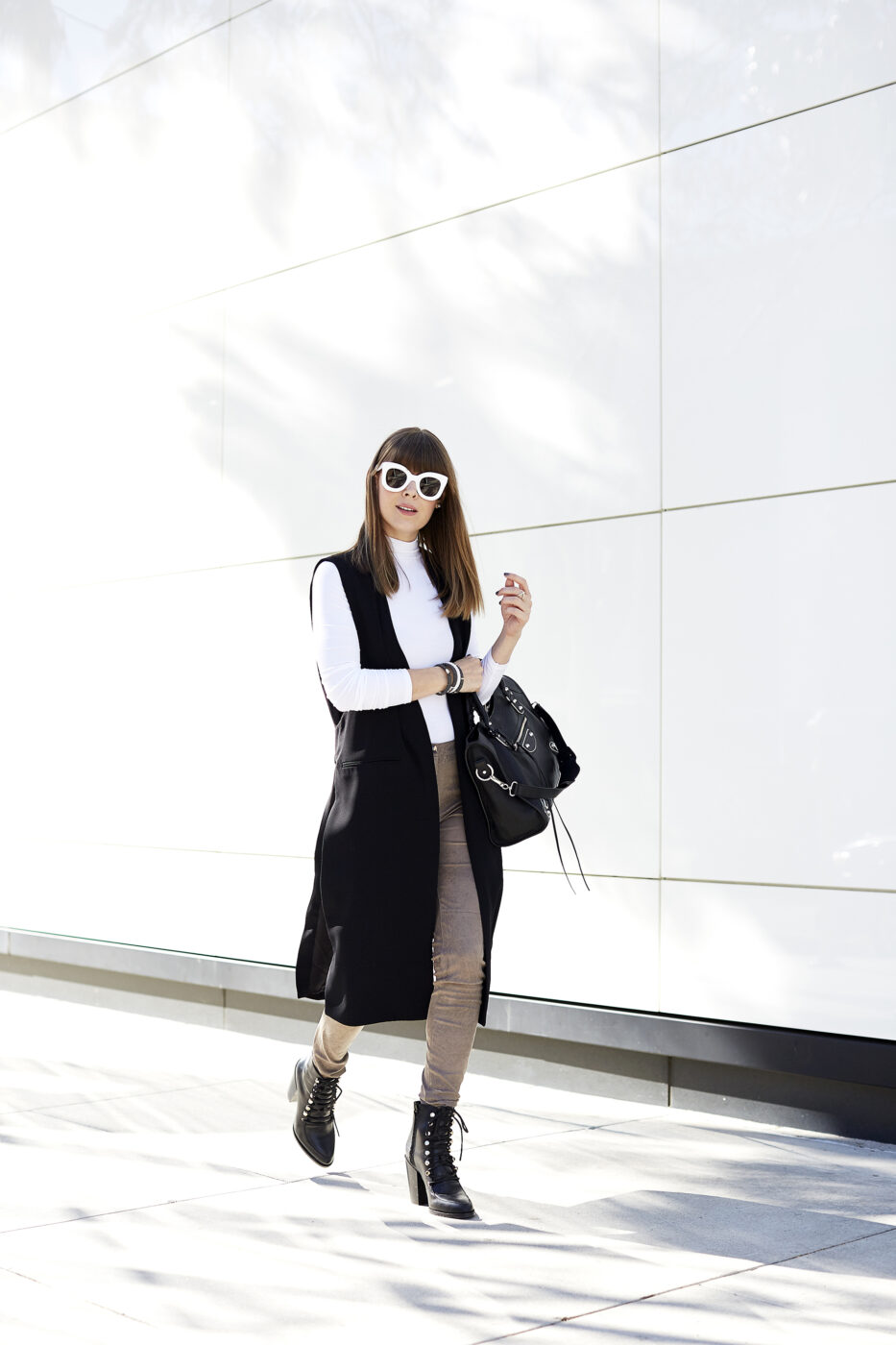 With fashion week here and gone, I can't help but anticipate the trends that will be popping up for Fall, especially in the accessories department. I've always played it a bit more minimal when it comes to my jewelry, mixing in texture to create the interest factor and stacking rings and bracelets to maximize the impact on my look.
Today I'm playing around with these pieces from LAGOS jewelry, a favorite in my jewelry box and currently on heavy rotation. I adore their pieces for their ability to be strong, feminine and chic; it adds that extra pop to my minimalist look even when my bracelet stacking game is strong. These pieces are from LAGOS's White and Black Caviar collection, appropriately named for being uber luxe with diamond pave accents between a band of black and white ceramic Caviar beading. I paired the Black and White Caviar Bracelets with their Caviar Forever Beaded studs, they're so versatile and go with everything!
Photos by Jessica Alexander
Thank you LAGOS for sponsoring this post.