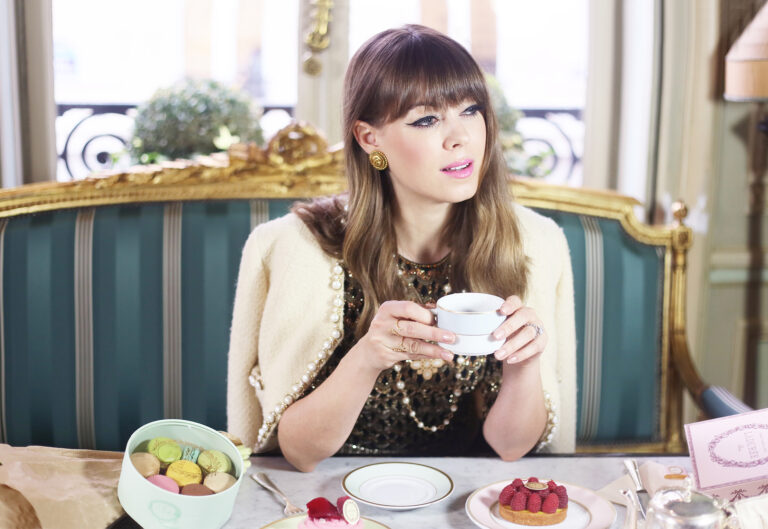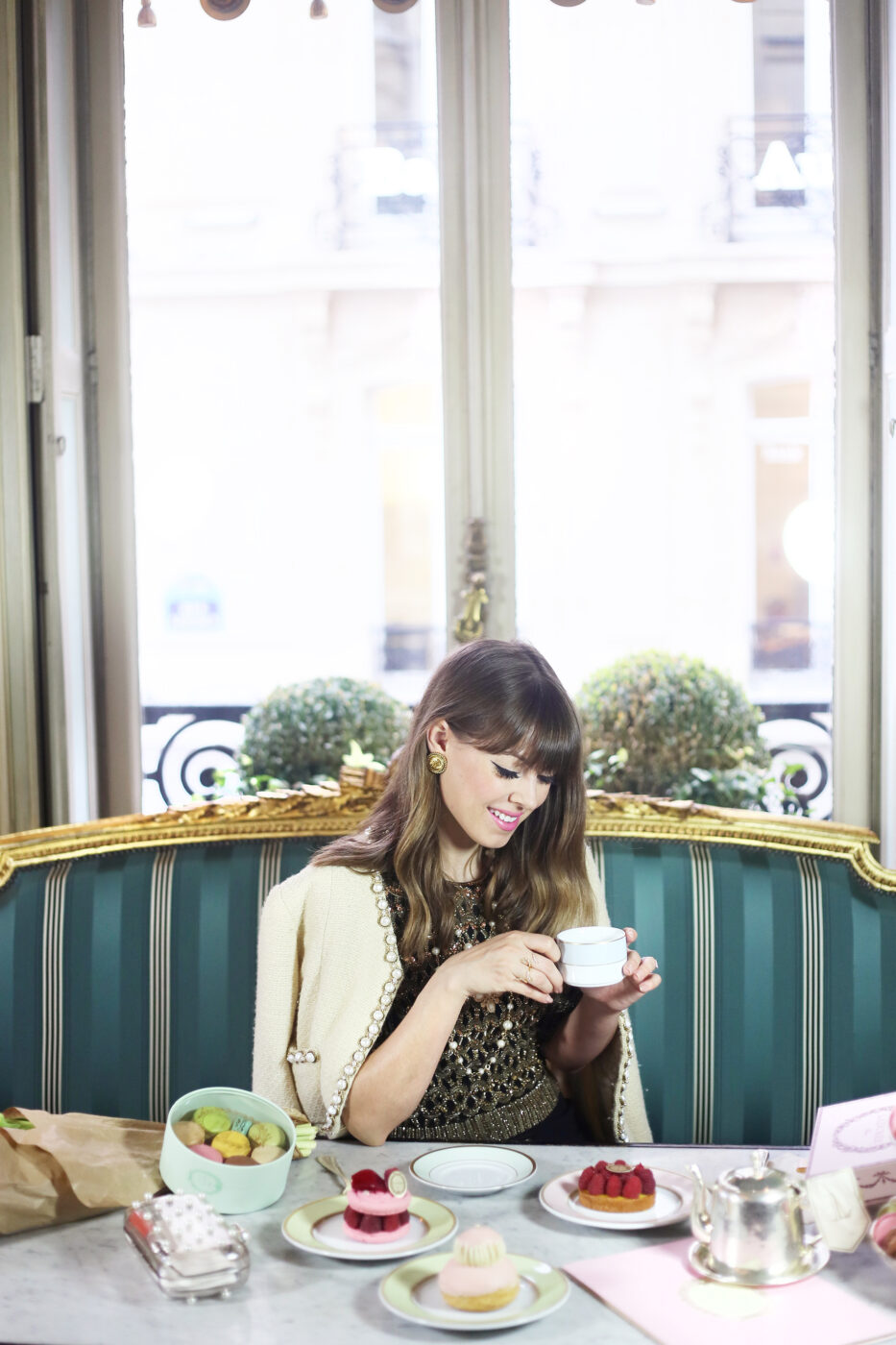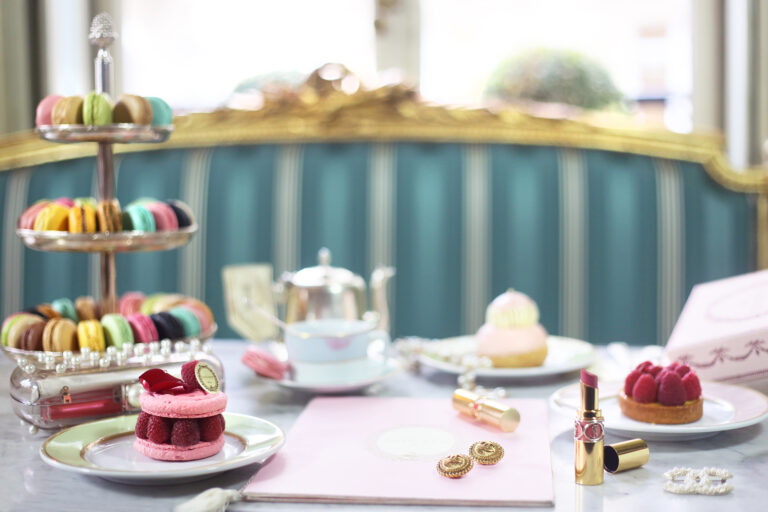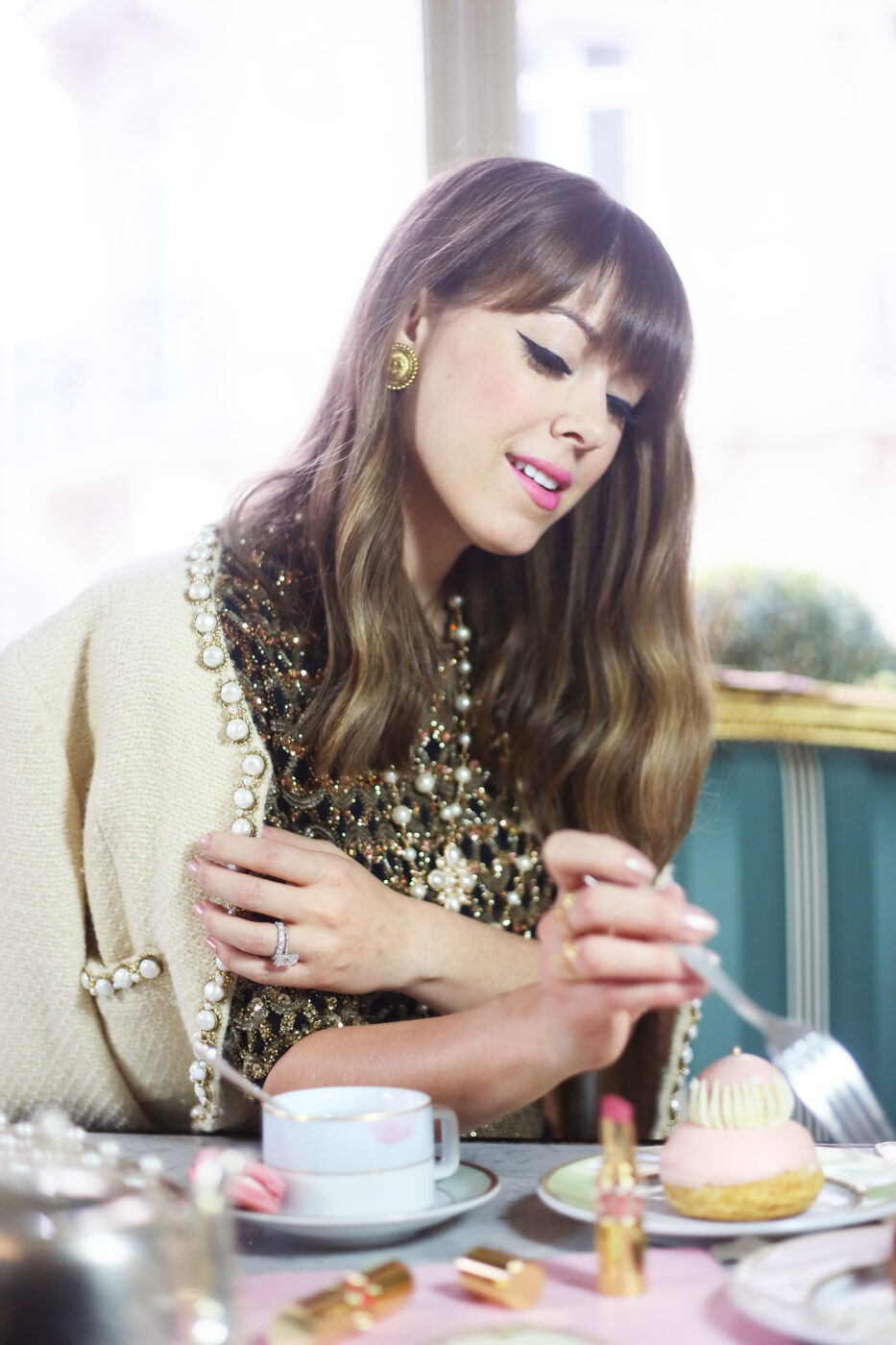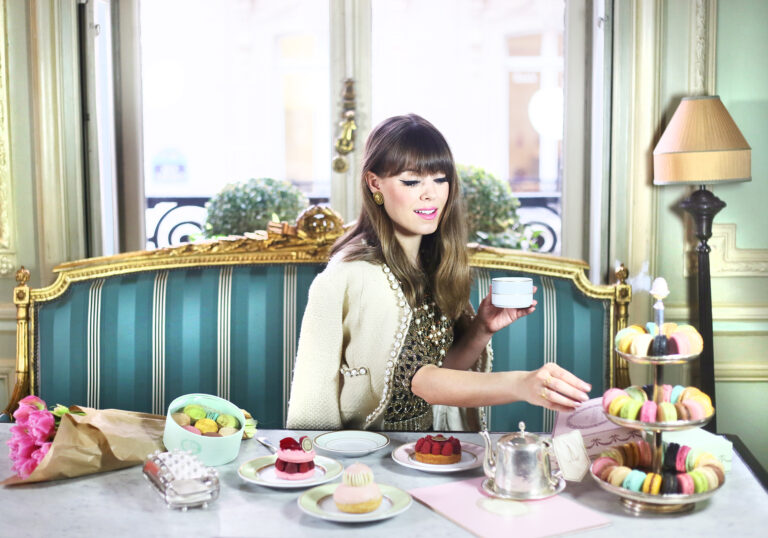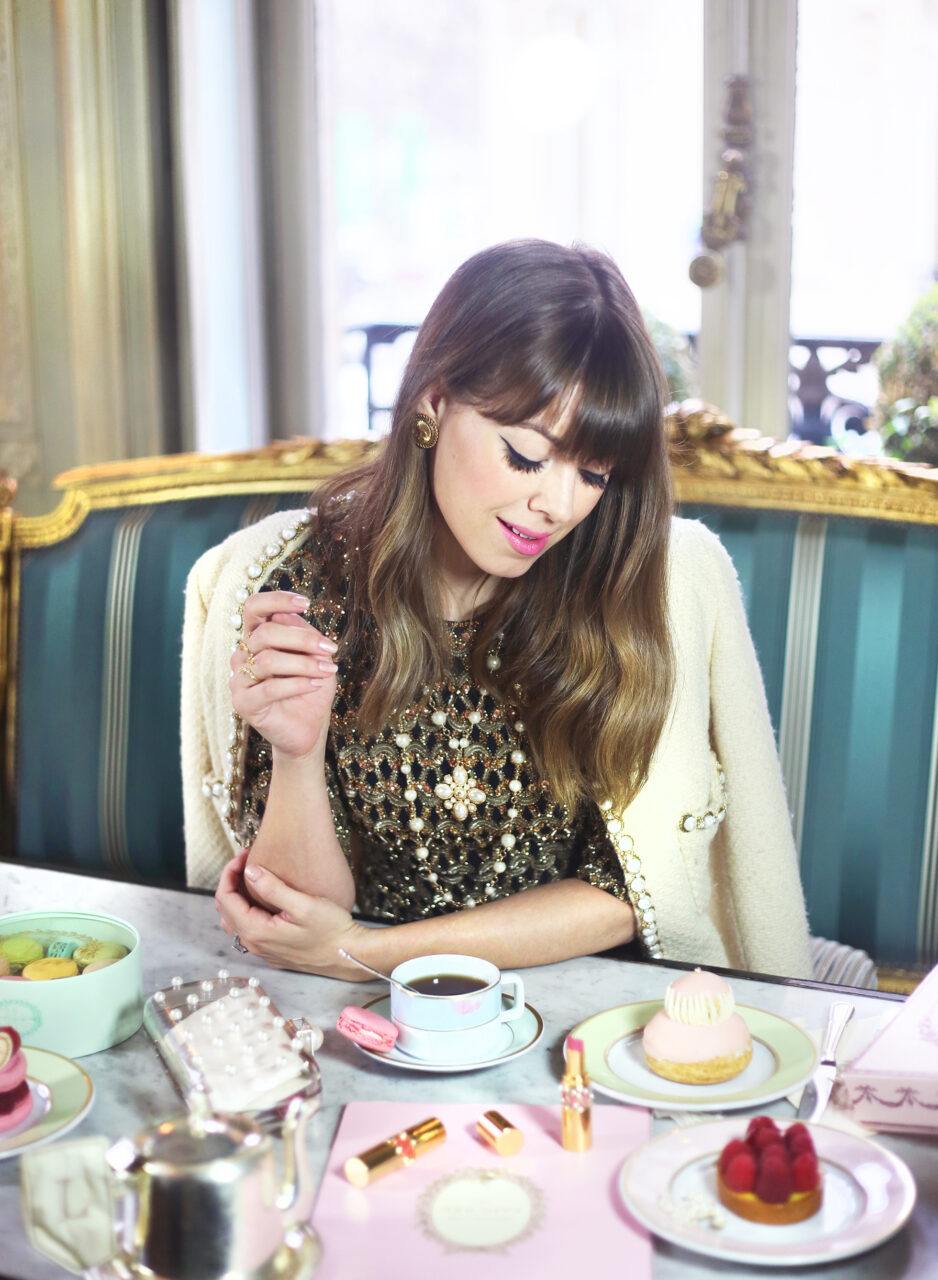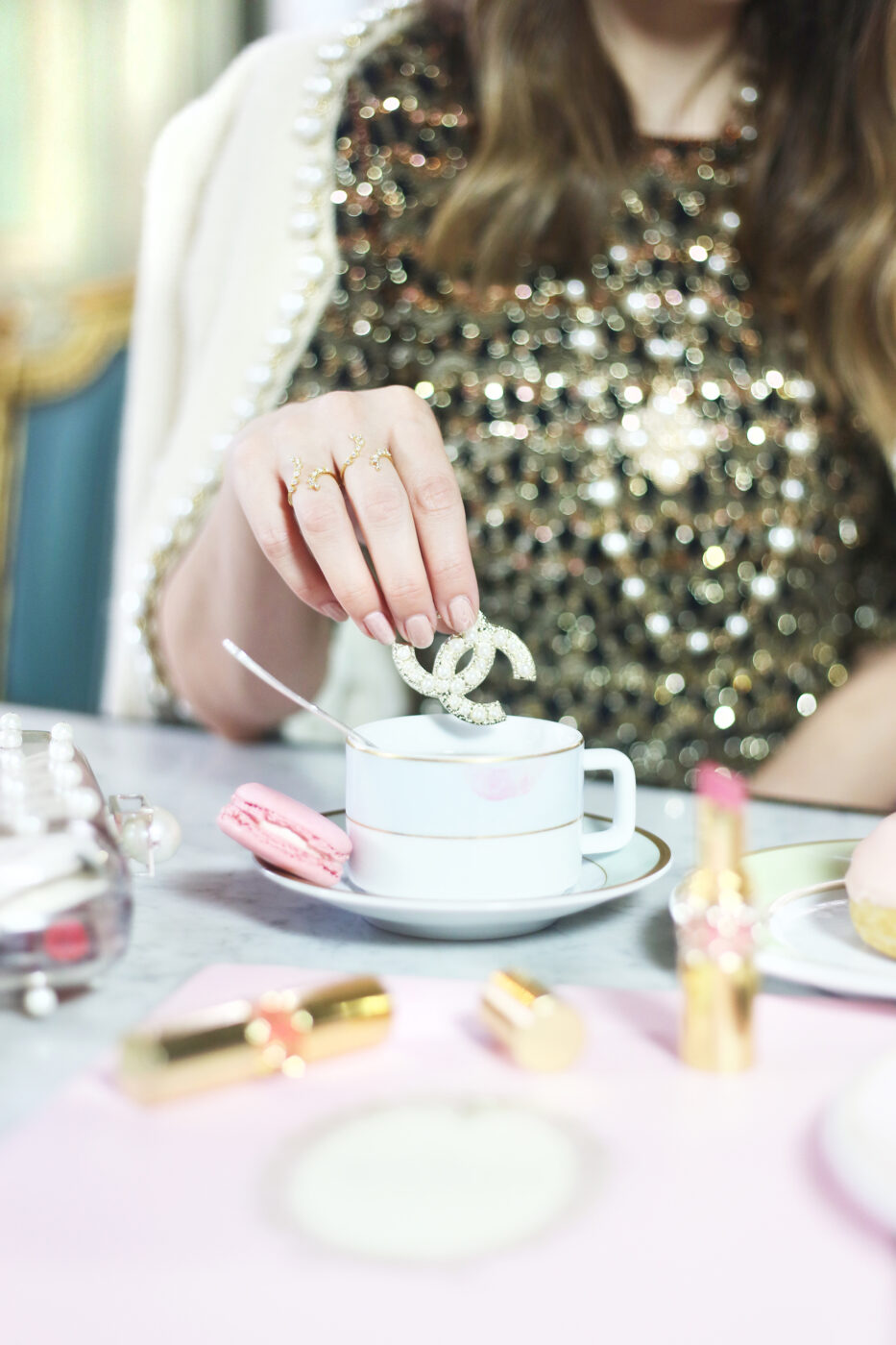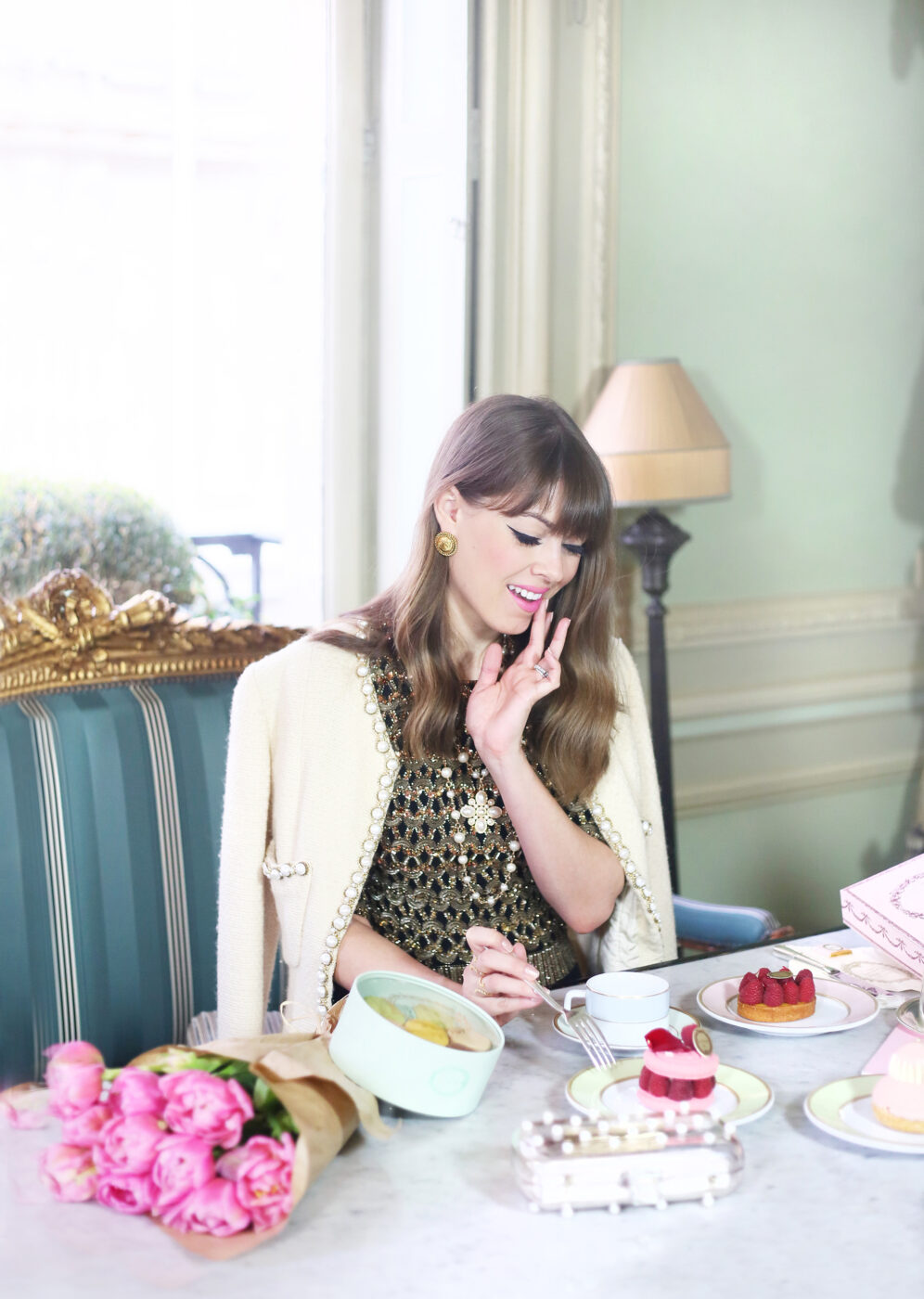 As our Ladurée part two post, I am excited to share what dress up, high tea dreams are made of. It's not every day that this opportunity happens, and as I mentioned in Wednesdays post, this concept had been a dream of mine to create for years.
If you've been following on Snapchat (Margoandme), you've been in for quite a treat. When I was in Paris, I shifted my ways of thinking about the kind of content I wanted to be sharing with each of you through my Snapchat feed compared to my Instagram feed. The days of Instagram being a platform for "instantly grammed" images is far gone. From brands to influencers to you, feeds are being curated weeks, even months in advance sometimes. So through my Snapchat stories, I've set out to tell the story of what exactly goes into creating this content you see here and on the blog.
I thought it was important to show that the work of a fashion blogger extends well beyond randomly getting tea in a lovely outfit like so many people are led on to believe. Fashion blogging is about creating well thought out and conceptualized stories that resonate with readers across all of our platforms. So many people believe that when an Instagram feed is made of the most magical images and travel destinations, it's easy to think…."what does this person do with their life?" I believe that it's one of the biggest misconceptions about the fashion blogging industry. To me at least. Everything that's presented is curated, in one way or another.
As you may know, I come from a professional background of working in Fashion PR and wardrobe styling for AD campaigns, celebrity red carpet events and editorial photo shoots. What I create here on the blog for you is a combination of my love for all of these elements. Showcasing clients to feature their products that I genuinely love, writing about experiences and most importantly, working with other creatives in the industry to style these kind of high concept photo shoots; As if they were out of the pages of one of your favorite glossy mags.
So as I was preparing to create this photo shoot, I thought it would be a great opportunity to share the process of content creation from my eyes; everything that goes into it; from proposals to sample requests and even down to lighting set up, a behind the scenes look at the process. I have to say that the feedback I've been receiving from each of you has been overwhelming. I didn't realize how much this transparency means to each of you, but I am so happy that it does, and that's why I'm keeping it up! If you're not following, my username is just Margoandme! See what I am working on now!
Oh! Don't miss today's Beauty Edit post! Like the shade of pink lipstick, I'm wearing? Discover how I make it last all day long with my favorite four primers!
Photos by Erika of Alle Des Roses