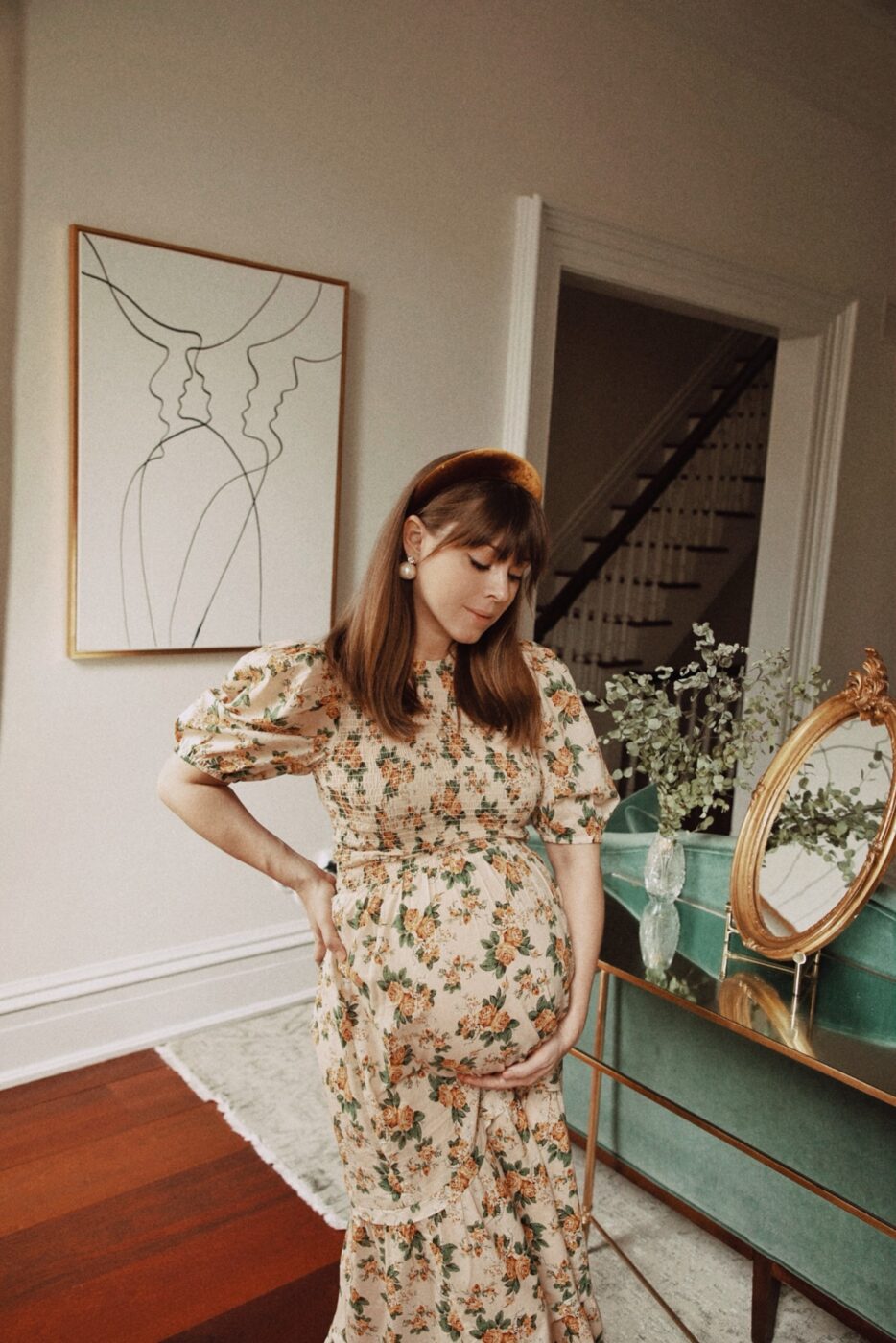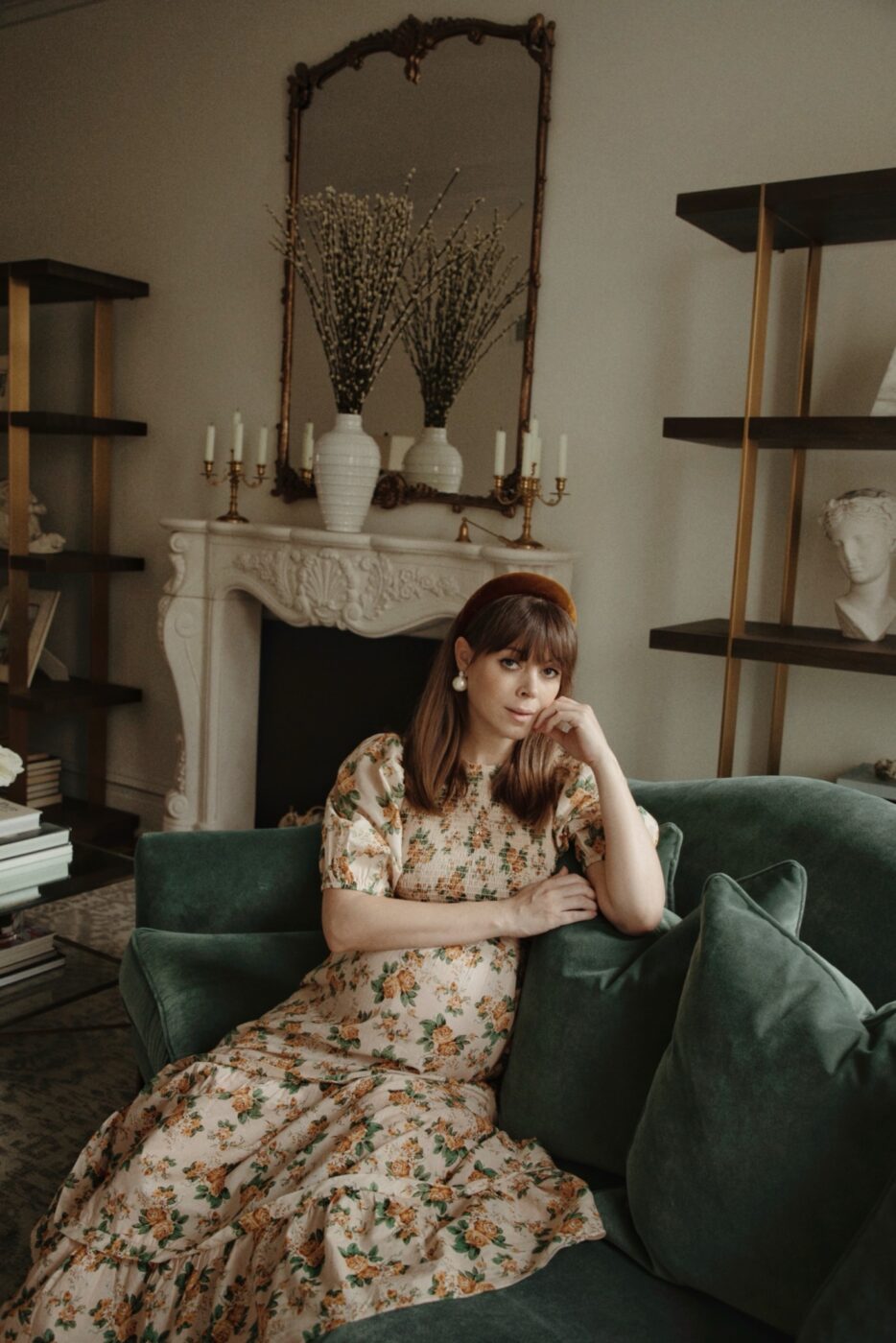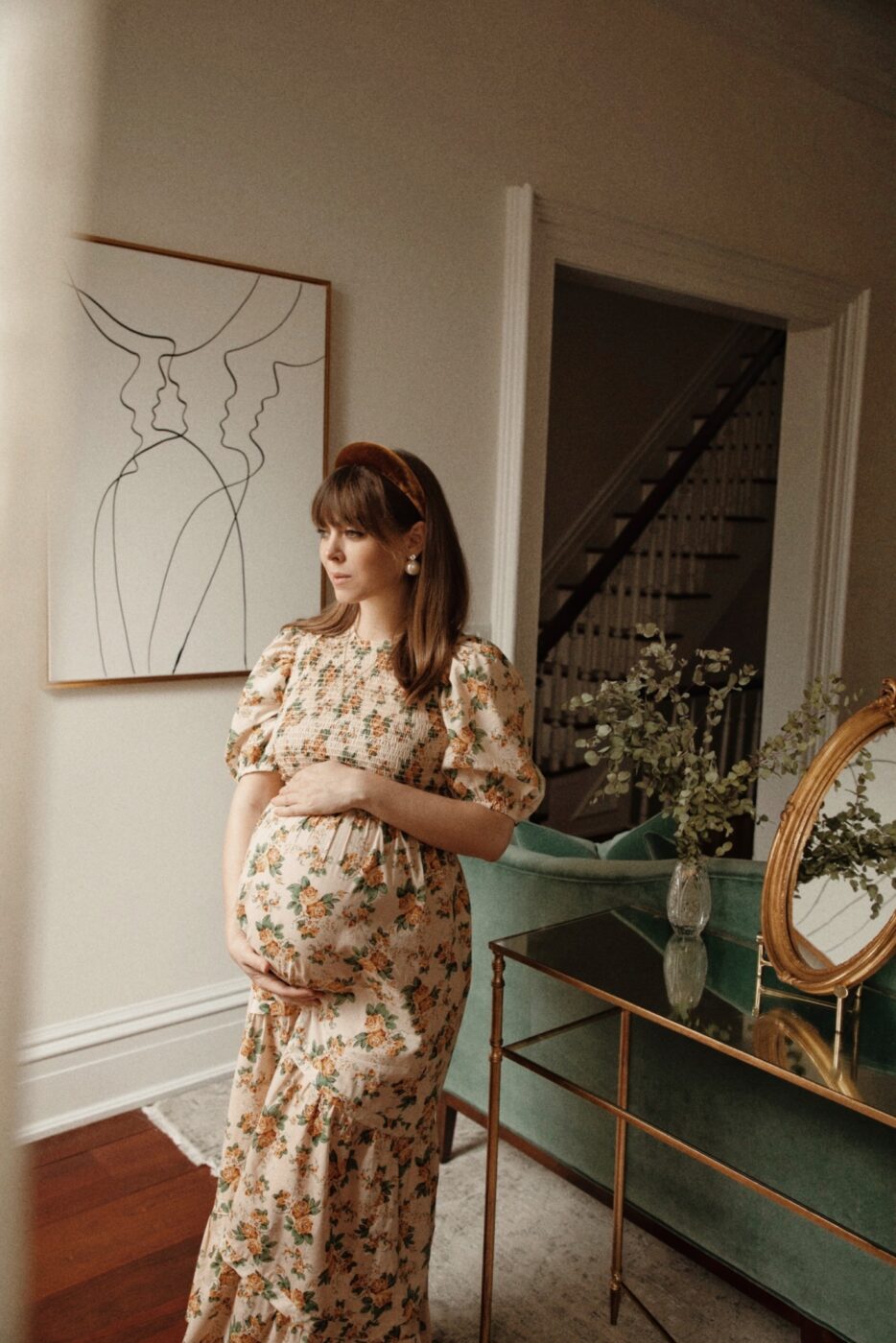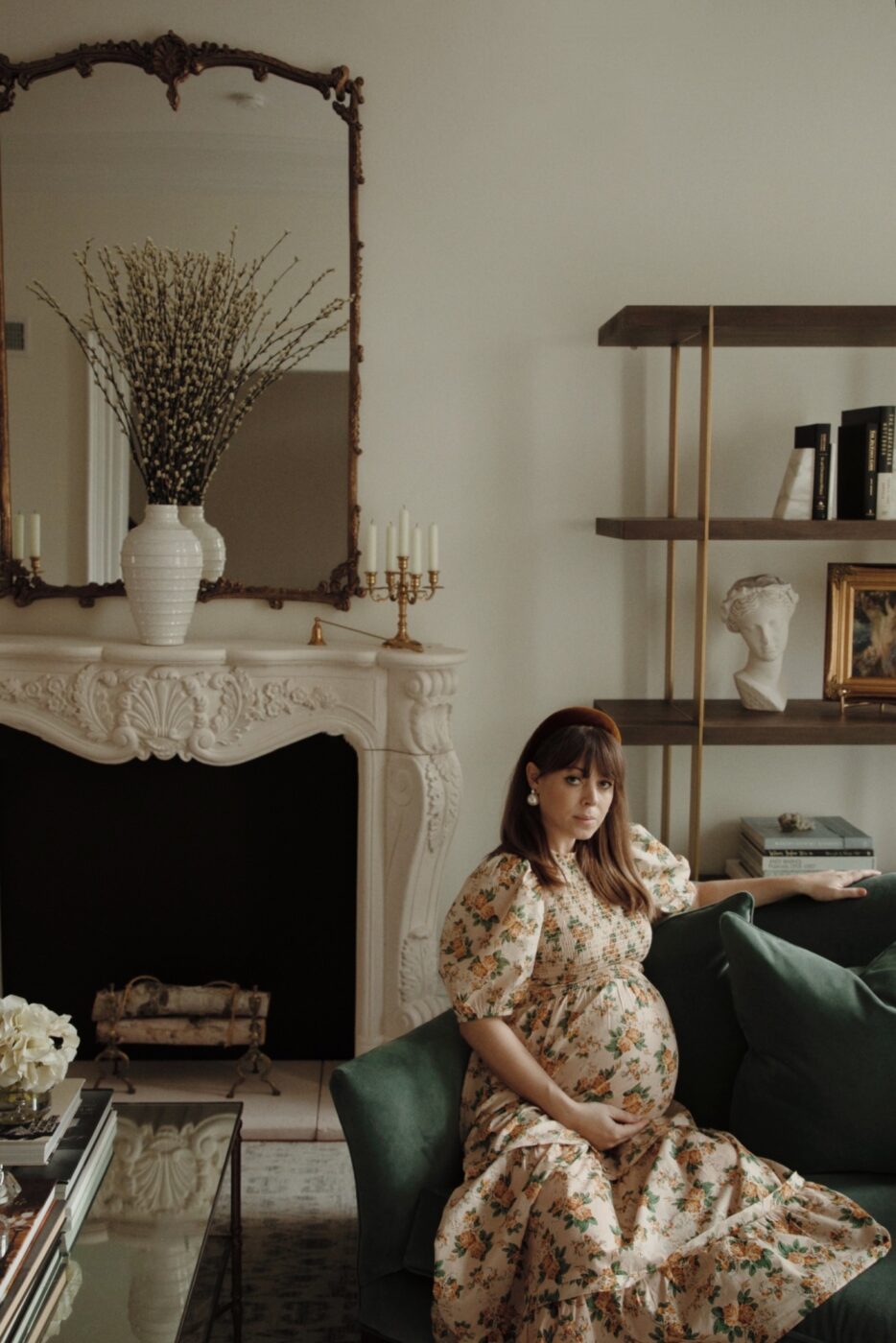 If there's one thing I've learned from being pregnant, it's that figuring out your "maternity style" is a lot harder than it seems. Our ever changing bodies dictate what we wear, and when. Not to mention that changing seasons means you have to pick pieces that are versatile.
I started showing in the late Fall, around sixteen weeks is when I officially lost my waist line. My go to look was these black belly support leggings, a belted maxi dress and an oversized cardigan (preferably cashmere or knit for added comfort – I live in this one). Come winter, it was all about oversized teddy coats and chunky turtlenecks paired with the same leggings. And just a few weeks ago, it started warming up in New York, which means flowing dresses for this mama-to-be at nine months pregers.
*Side note, my looks on IG are uploaded to the Shop My Instagram page of my site
It's not just about what the weather is outside anymore since so many of us are staying home. Now more than ever, it's about what's comfortable to wear around the house at nine months pregnant. Regardless of my changing body or if I'm in or outside the house, I still want to feel cute! Getting dressed is physiological for me; it's my mood booster.
Now that I'm nearing the end of my pregnancy and the seasons are changing, I've been forced to think about not only what's going to be comfortable now, but also what pieces to invest in that I will wear through the Spring being postpartum. I'll tell you one thing, anything with a waistband is entirely out of the question. I've been living in free-flowing dresses like the one I'm wearing here by Damaris Bailey – a designer I recently discovered and fell in love with on Instagram.
My key to shopping for dresses that aren't maternity specific but will work for any changing body is to look for empire waistlines that hit right under the breast line. A key-term I use when searching is "smocking". Dresses with smocking details around the bust typically don't have back closures like zippers or buttons, allowing you to grow into them. Wrap dresses, and empire waist look are best suited for growing bellies. I also sized one up on everything which I can always alter later if I need to.
So if you're just a few weeks, months, or closing in on the end of your pregnancy like me, this edit of (non-maternity) dresses will comfortably carry you and your growing belly through the Spring and Summer months and also become staples that you can wear even beyond pregnancy.
UNDER $150

UNDER $350