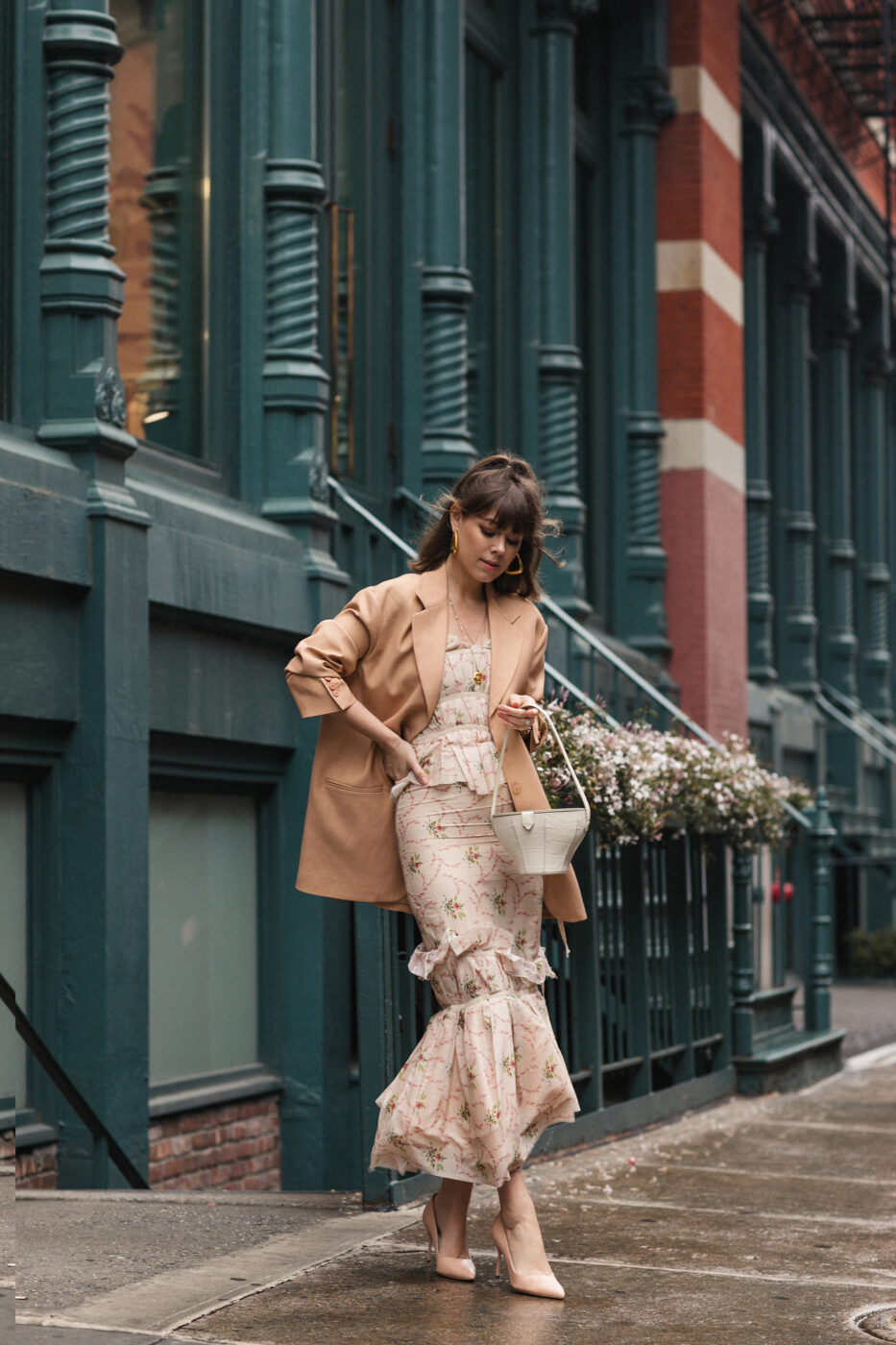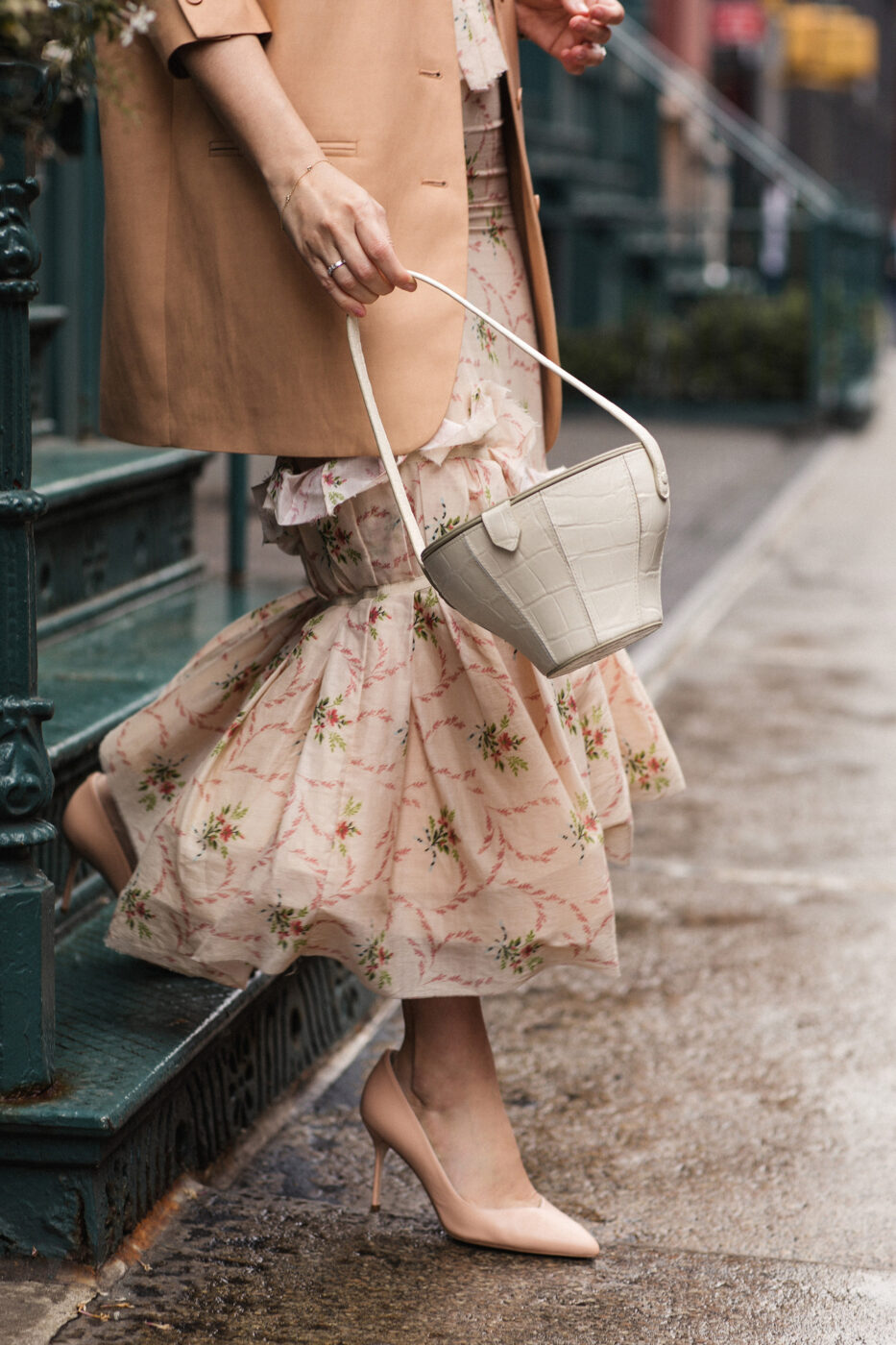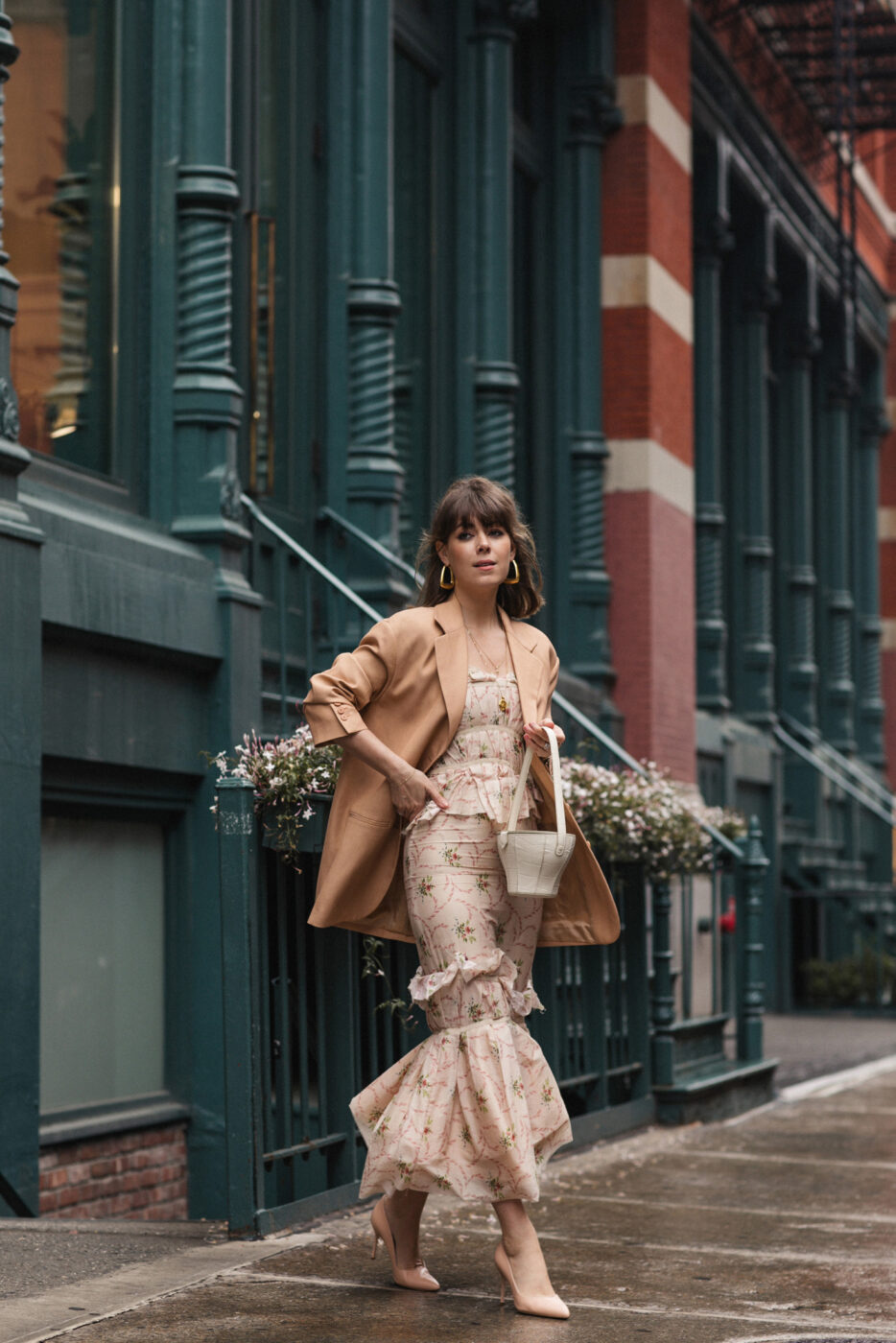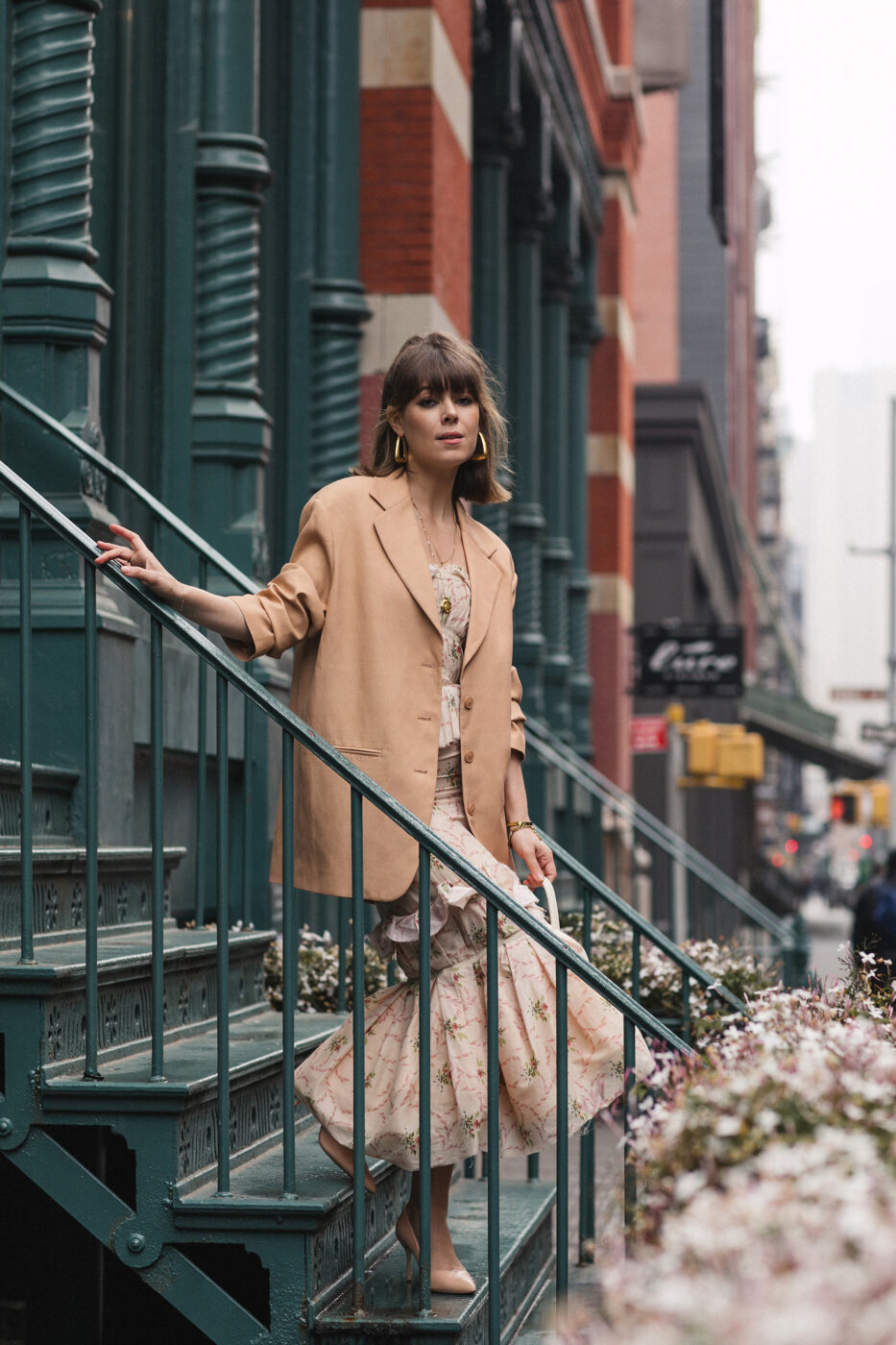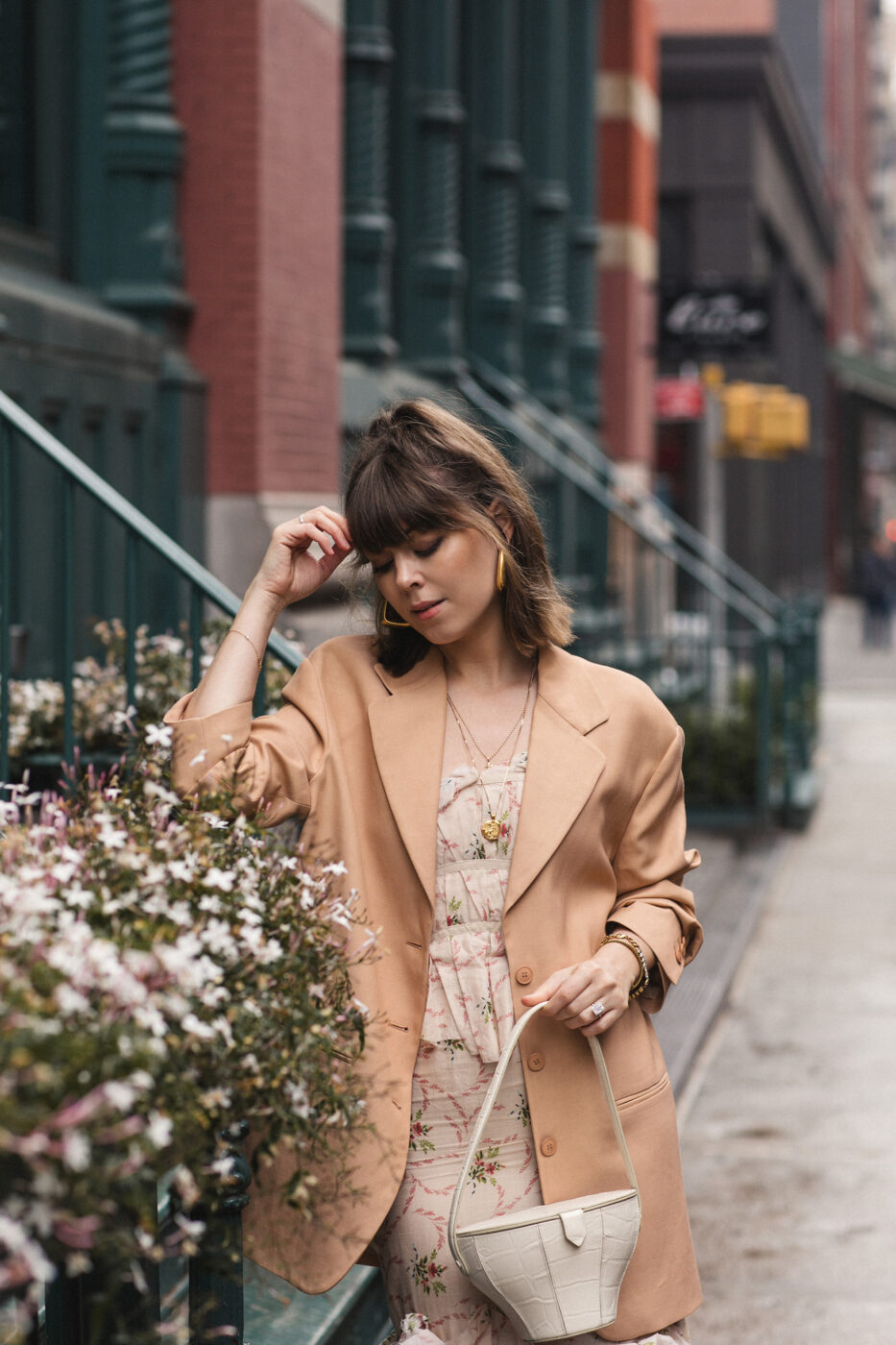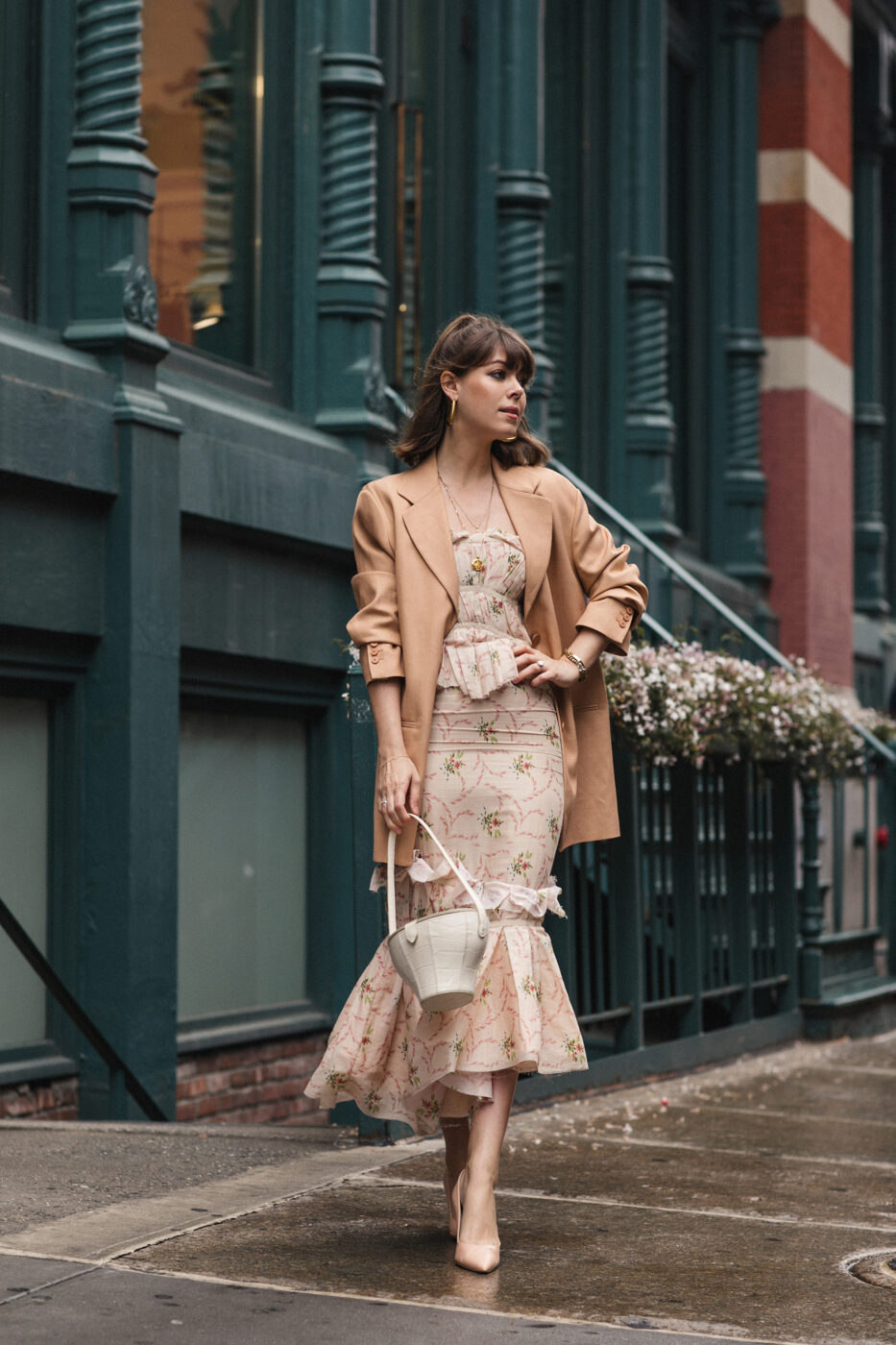 I can remember specific, pivotal moments in my life that directed me towards the world of fashion. Style has been and always will be, the way I outwardly express myself. So when my tenth-grade teacher told my class one day to "Dress for the role you want in life," everything suddenly clicked. It was an unspoken habit I had practiced my whole life but to then hear her say the words aloud, reaffirmed those beliefs and propelled me to take my sartorial selections far more seriously.
To me, taking style seriously means dressing with intention. By now you know I have long believed in the classics over passing fads – so the pieces I select to wear and share, come from a place of purpose. Especially my footwear. I seek footwear that makes me feel both feminine and powerful, which is exactly how New York-based designer, Sarah Flint designs her collections. Handmade in the same Italian factories as Hermes and Manolo, Sarah makes "shoes for women that have places to be."
I've lost count of the number of times I've thrown on my "power outfit" for a big meeting with a pair of random pumps only to arrive at the meeting feeling far less than amazing because my feet were in so much pain. It may be easy to dress for the role we want, but we have to stop sacrificing feeling good for looking good.
As women, we have the right and the choice to shoes that enable us to walk with both grace and confidence, shoes that never make us choose between being feminine and powerful – because to be one is to be the other. Sarah Flint shoes are distinctly feminine in their details, but at the same time, are built with fit and function in mind to make us feel like the most confident and powerful versions of ourselves.
Her infamous Pump is truly perfect because it's been perfected. Sarah spent over two years tweaking the technical design details to match the shoes unrivaled comfort. From a style perspective, the v-shaped vamp shows just the right amount of chic toe cleavage and the wider toe box eases crowding while adding to your comfort. My personal favorite part is the additional 6mm of footbed padding and raised arch support that gives you that, walking on clouds feeling through meetings all day long.
So for those of you looking to dress with the intention of comfort while not sacrificing style, I couldn't recommend Sarah Flint's collection more! Use code JENNY50 at SarahFlint.com for $50 off your first purchase, not just on her Perfect Pump for all styles on the site. The ones I am wearing today, and have been living in as of late are the Perfect Pump in 85mm in Blush Nappa.
Photos by Lydia Hudgens