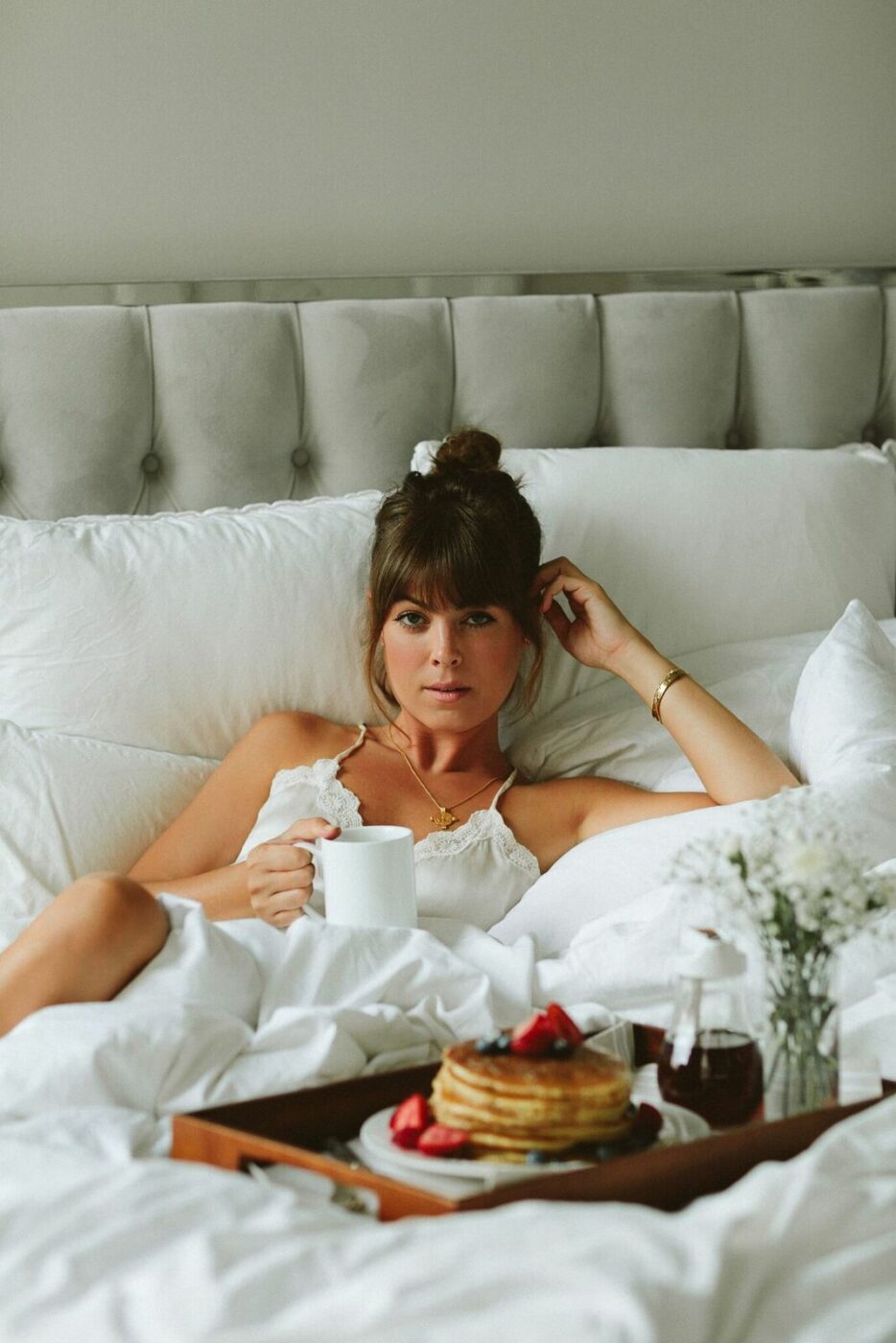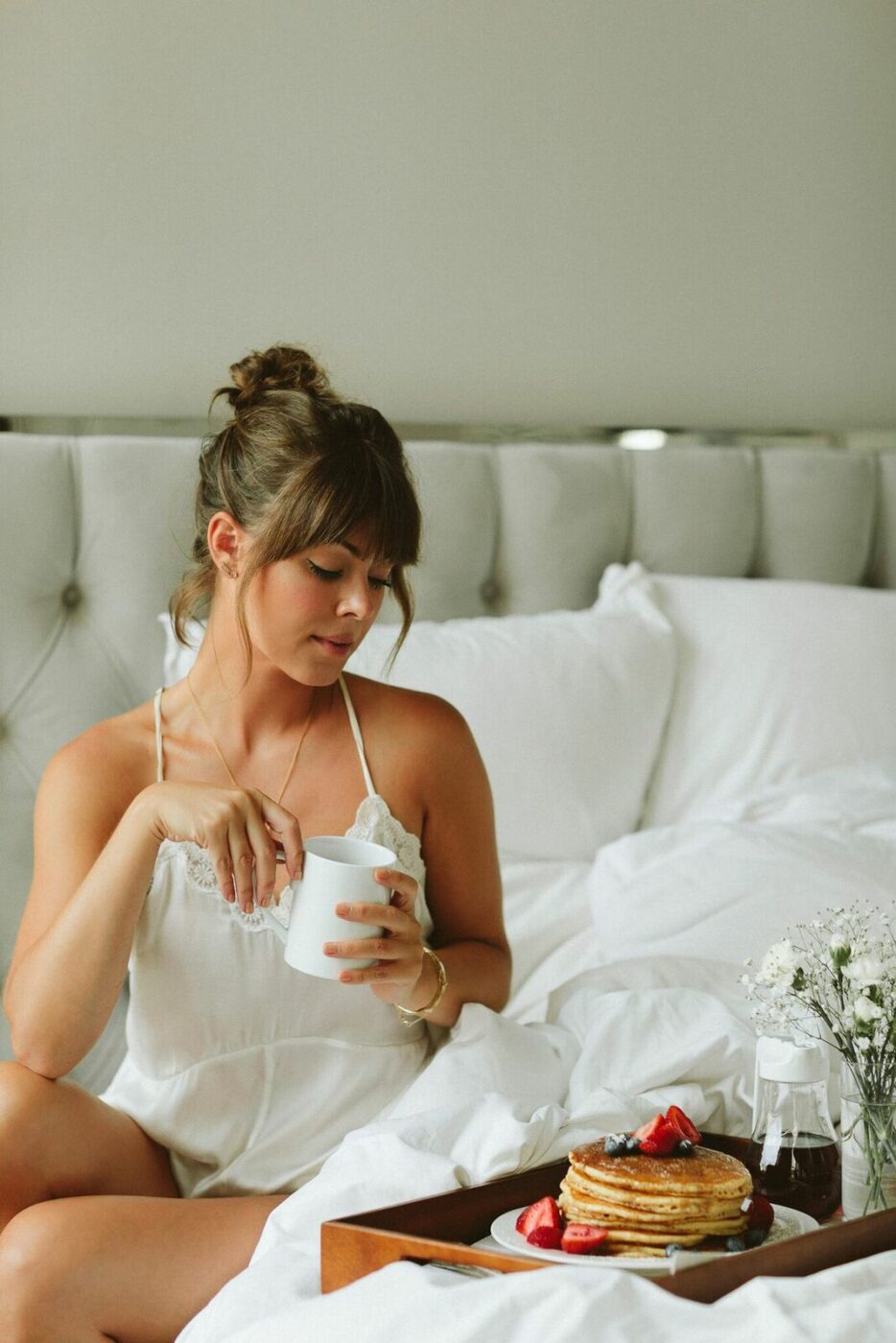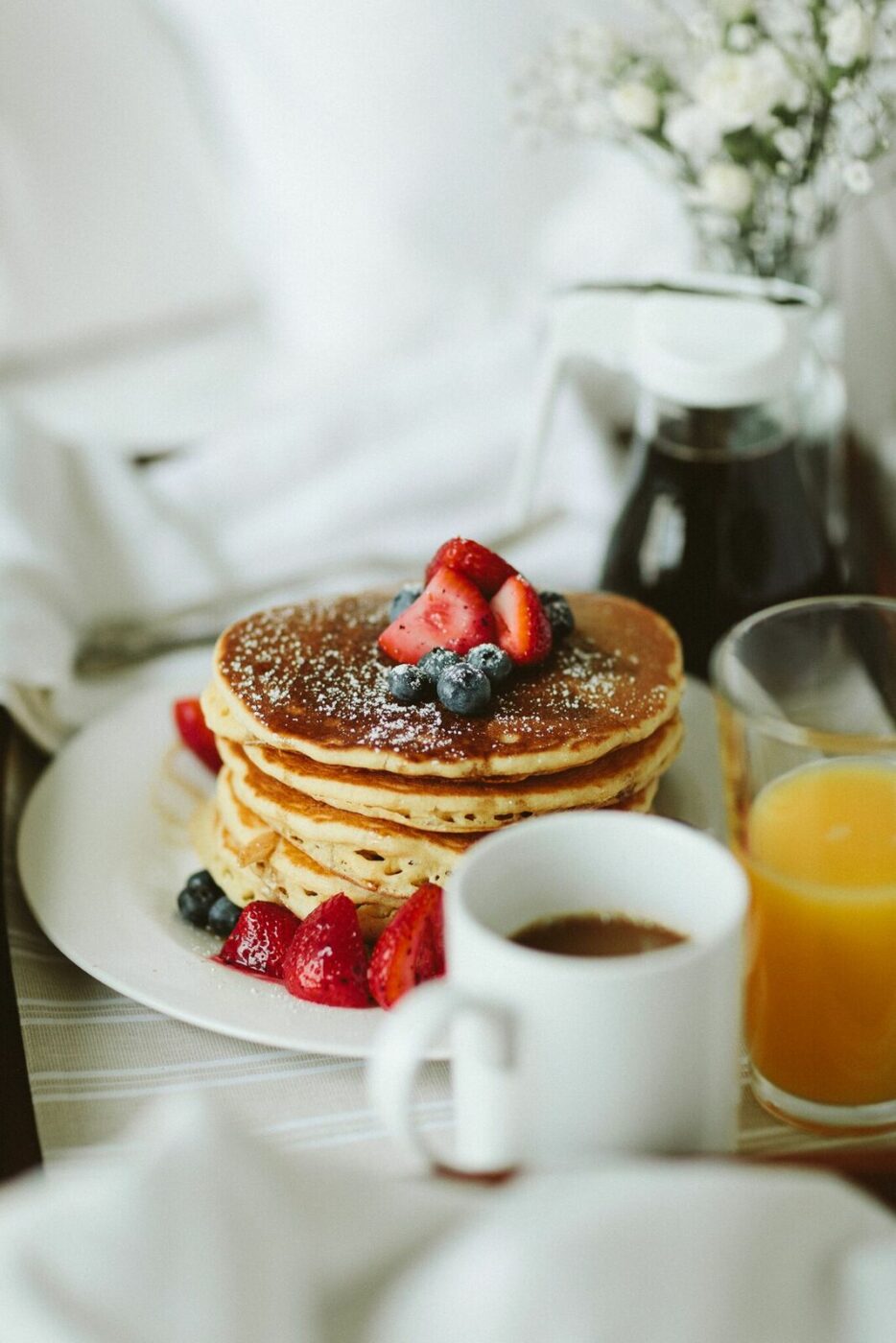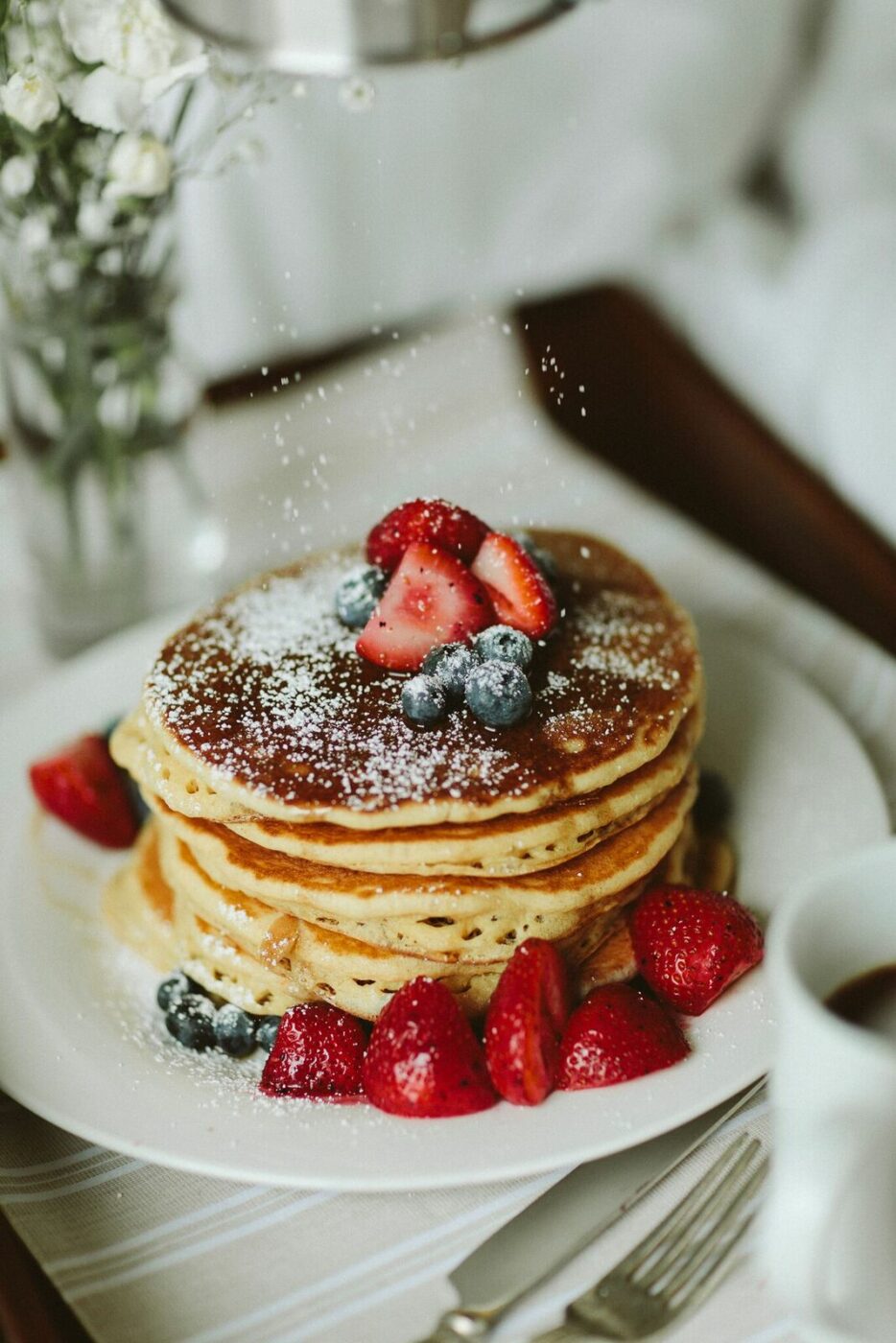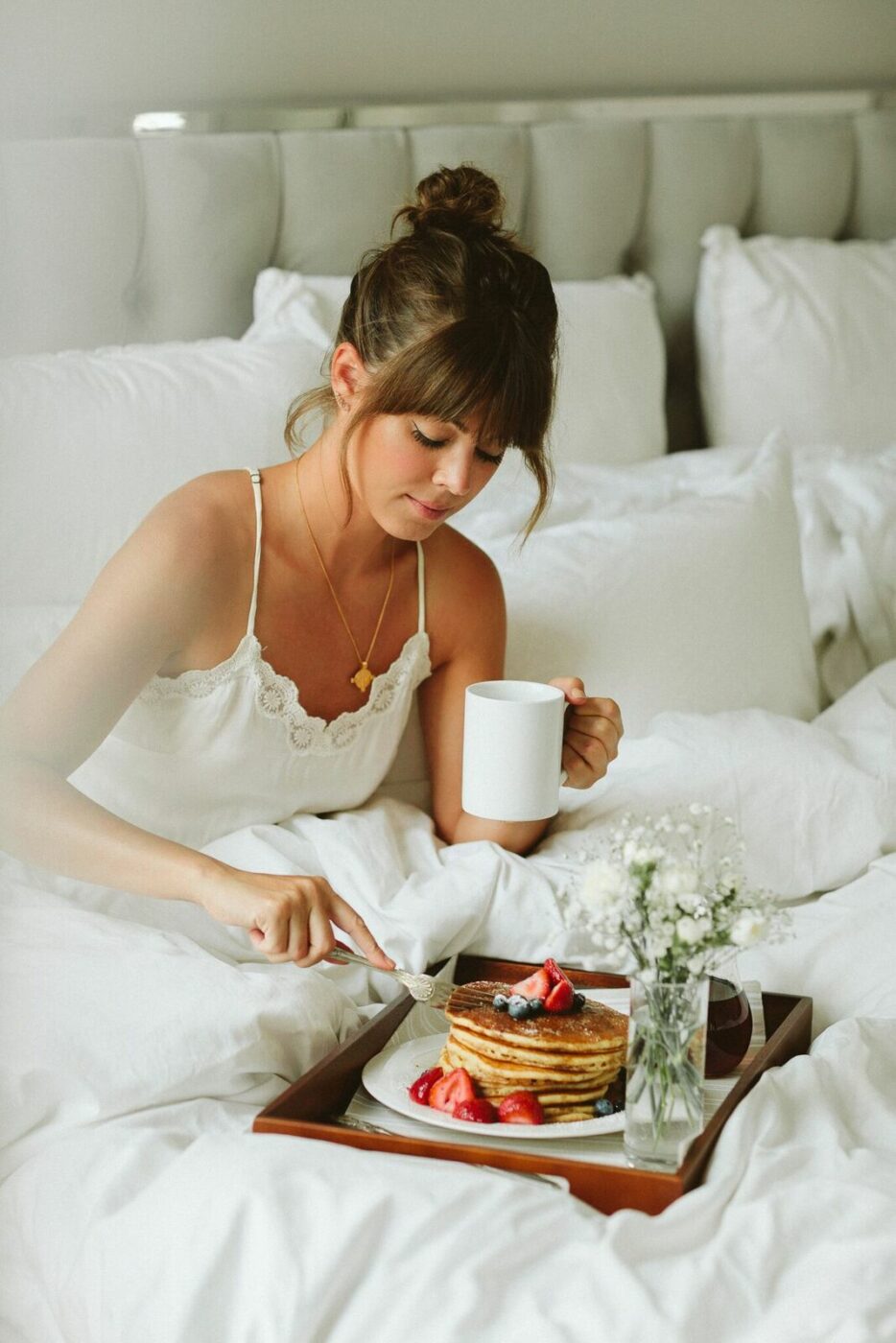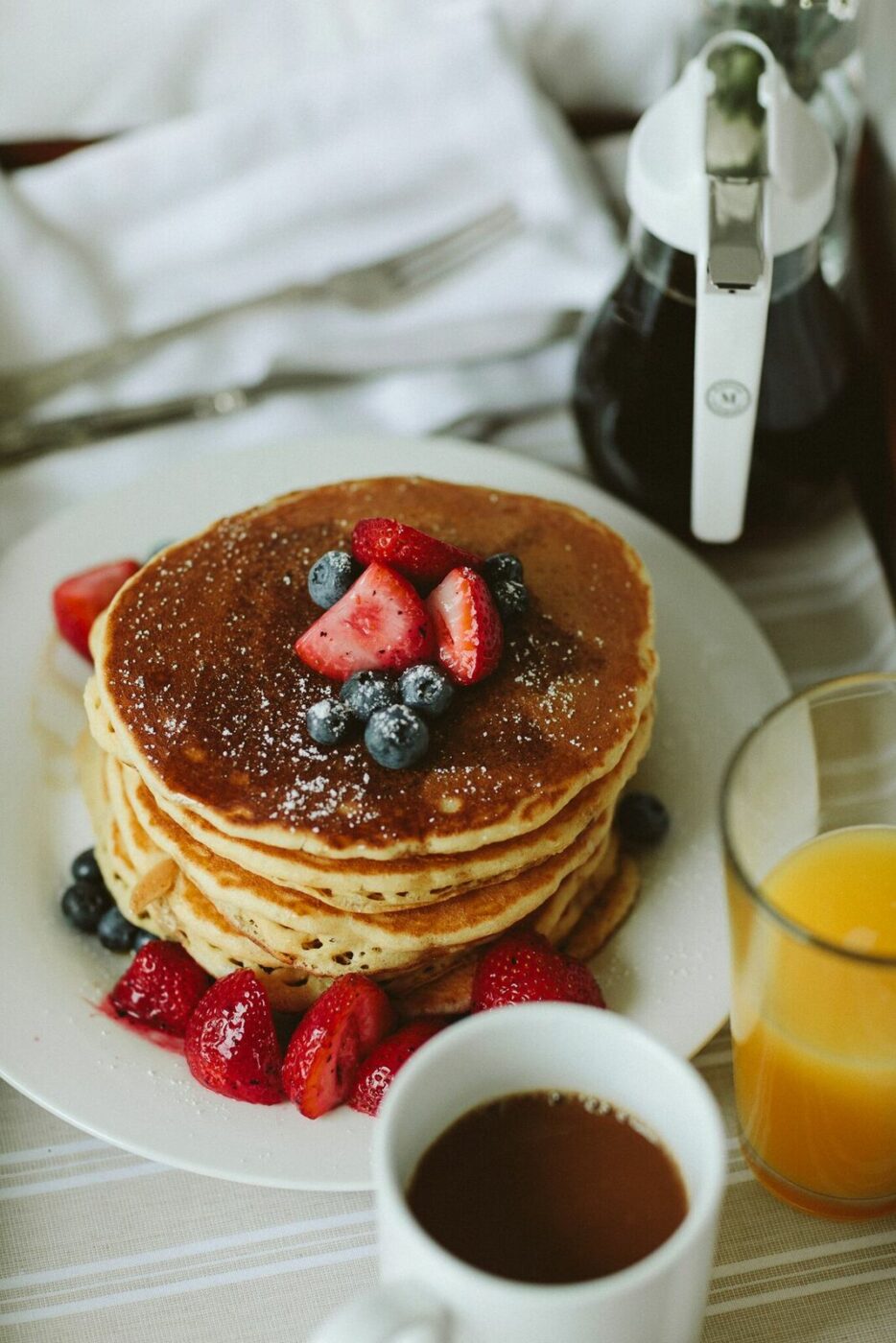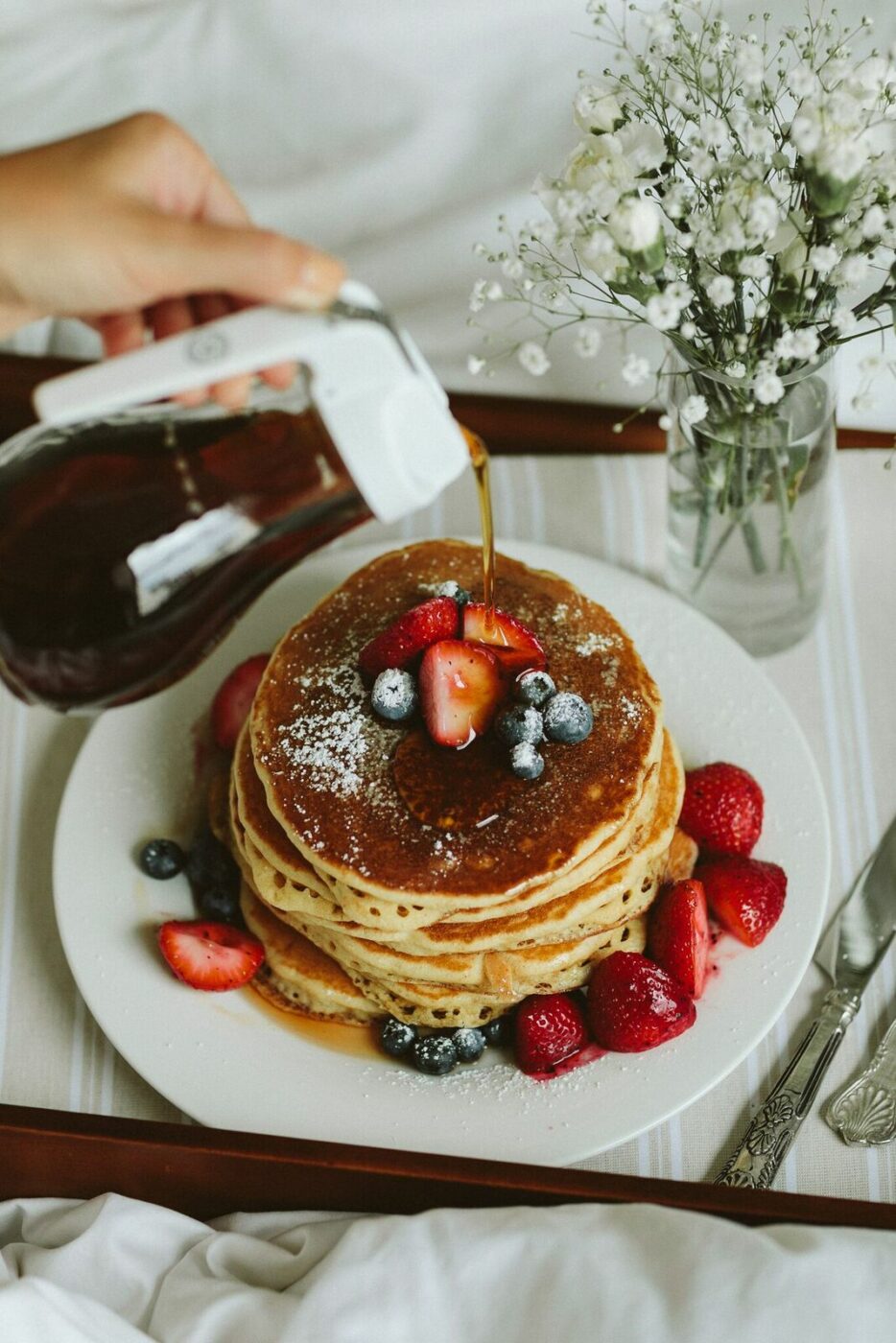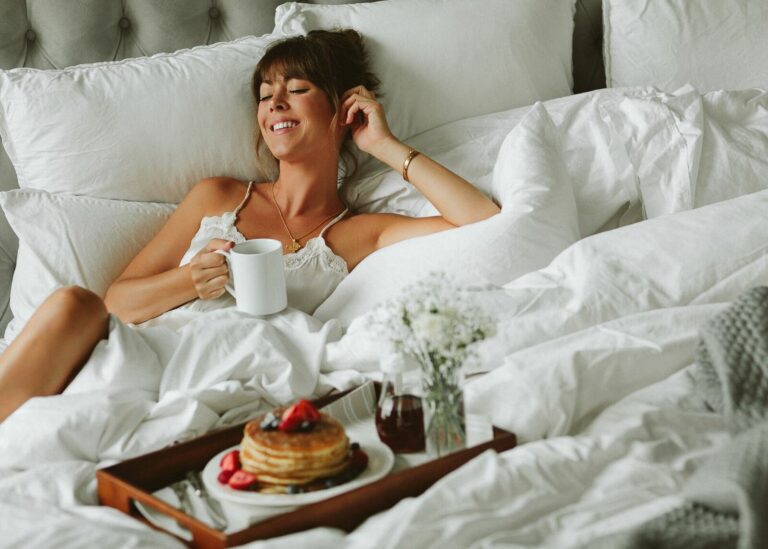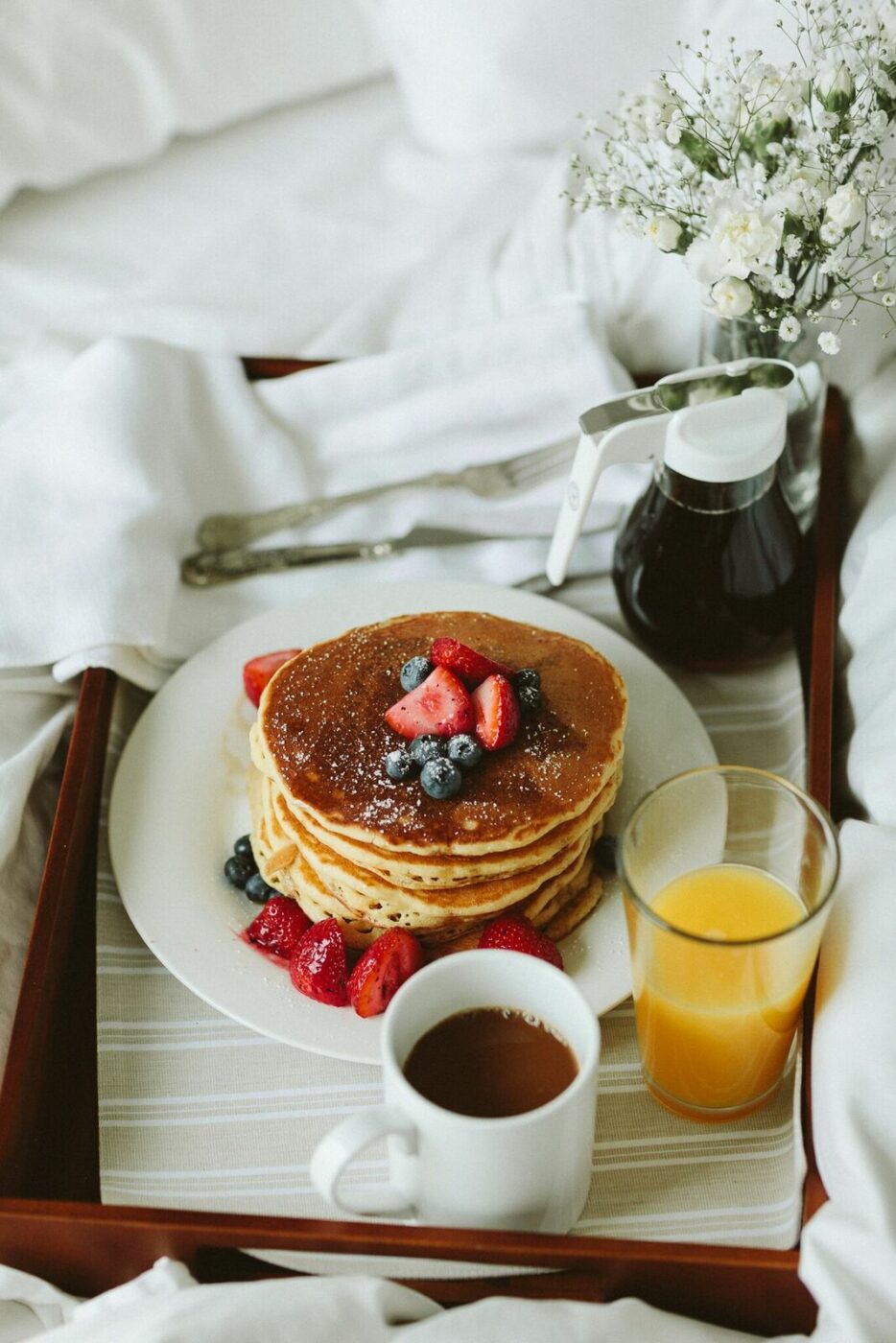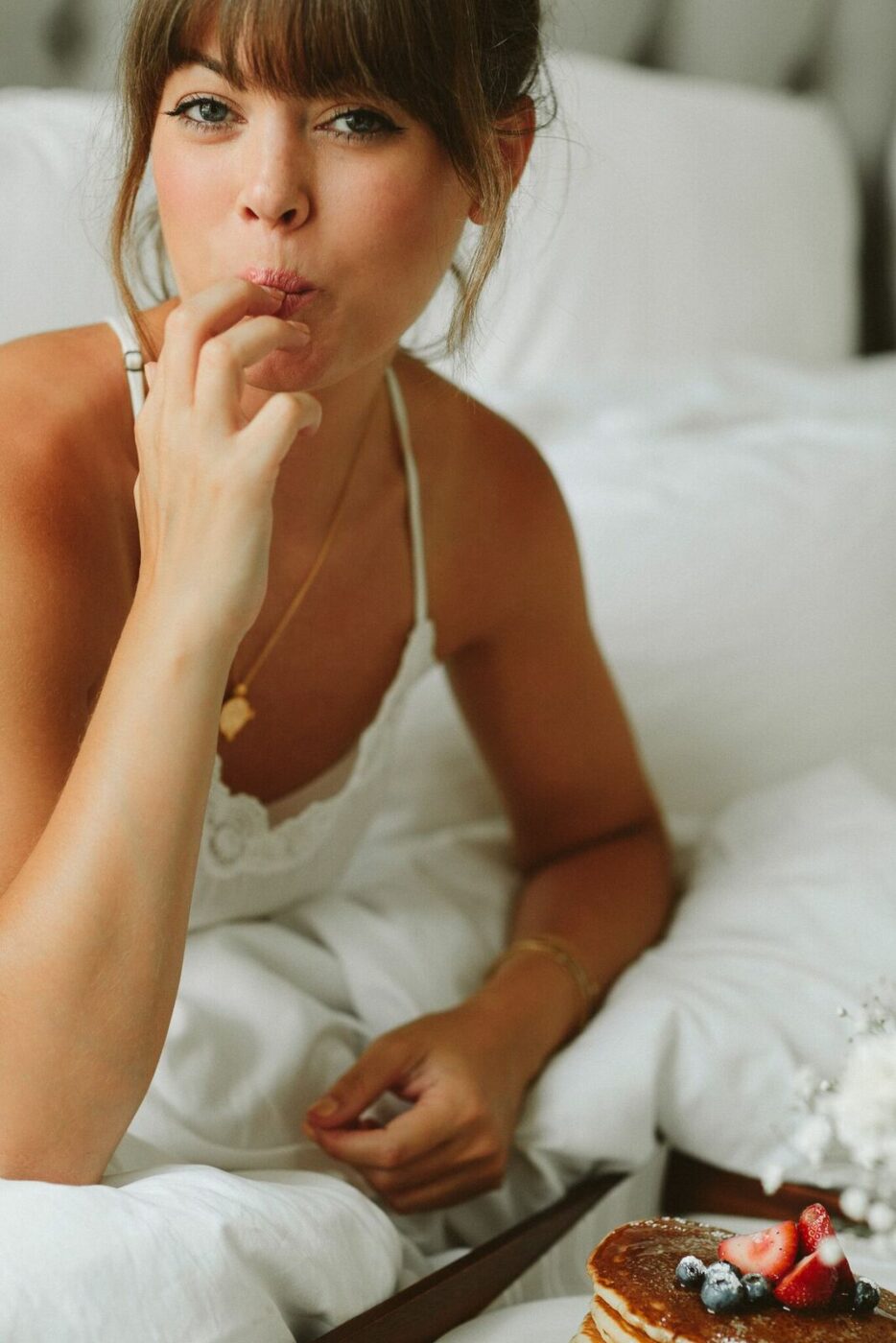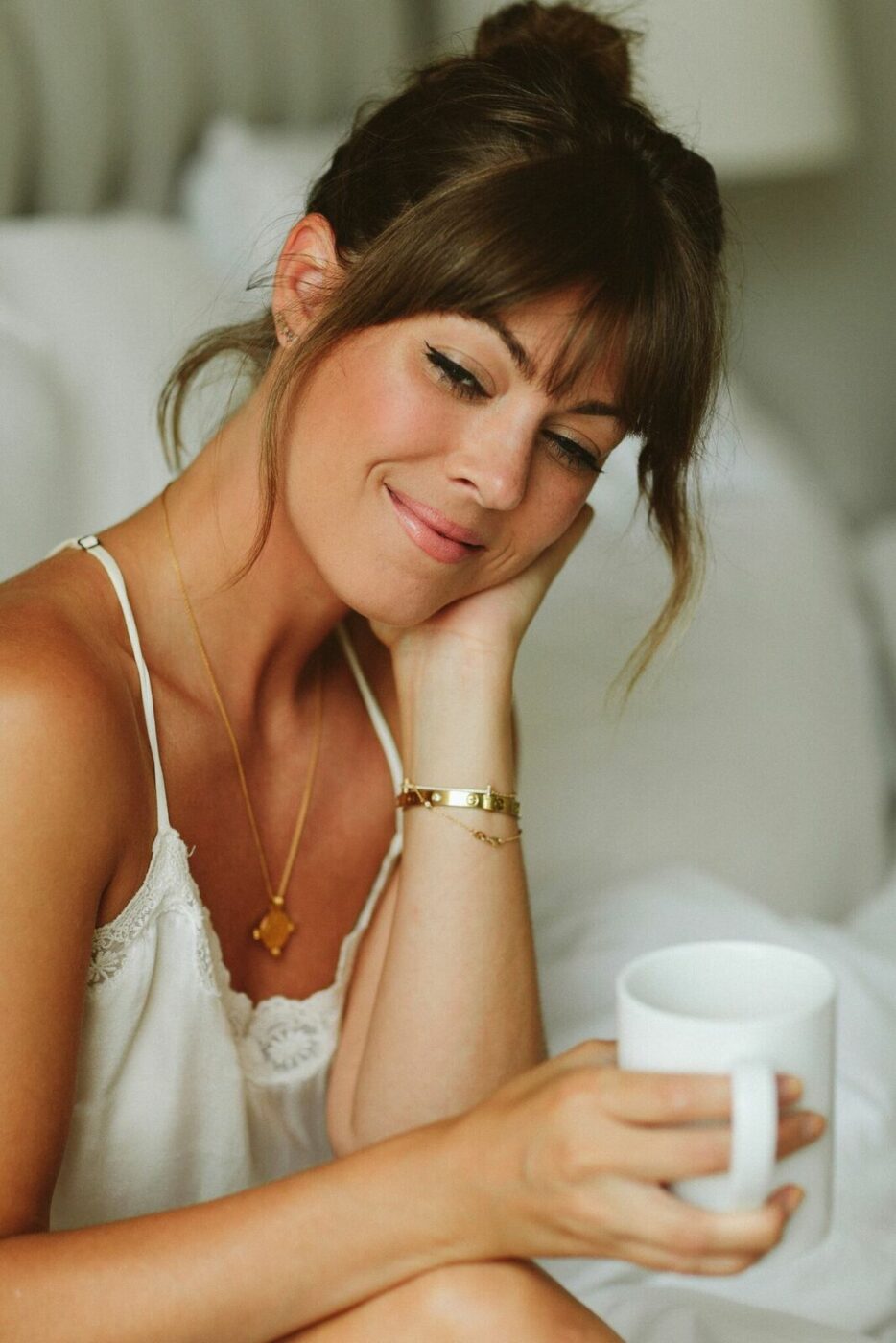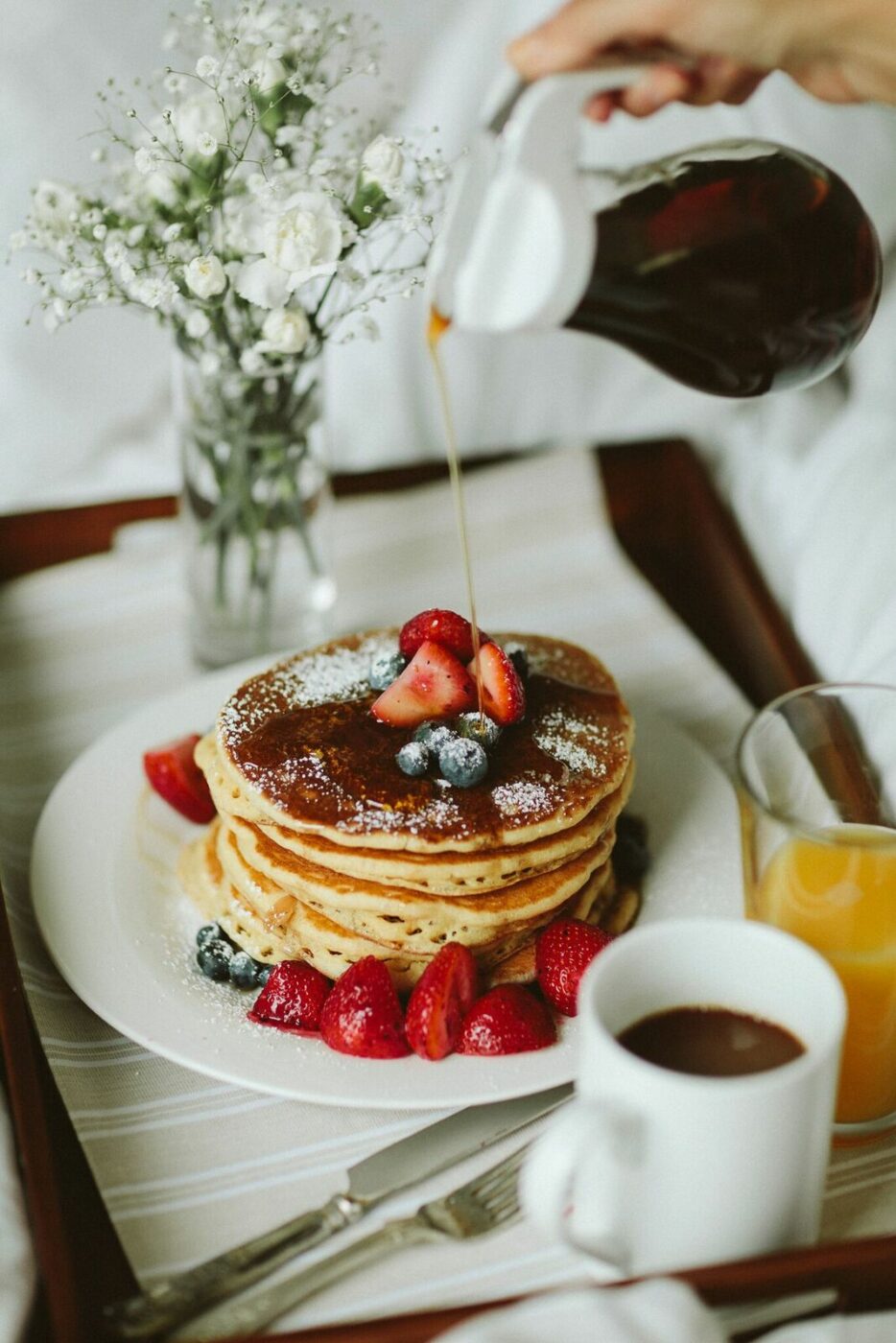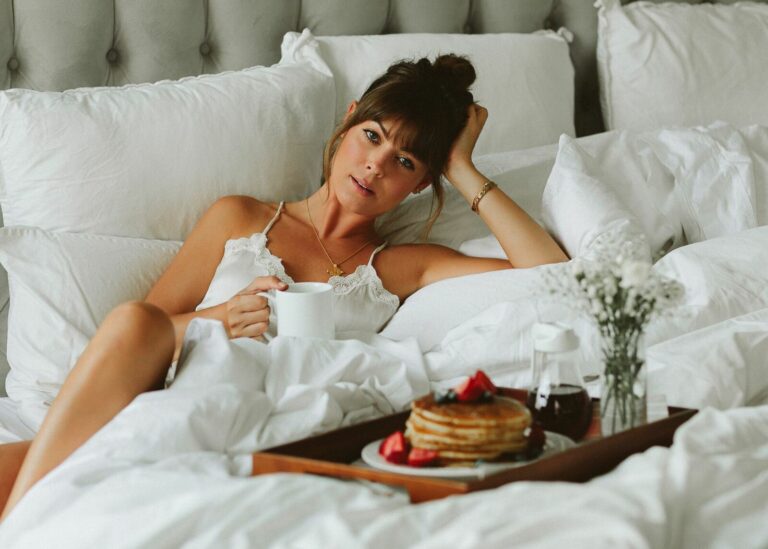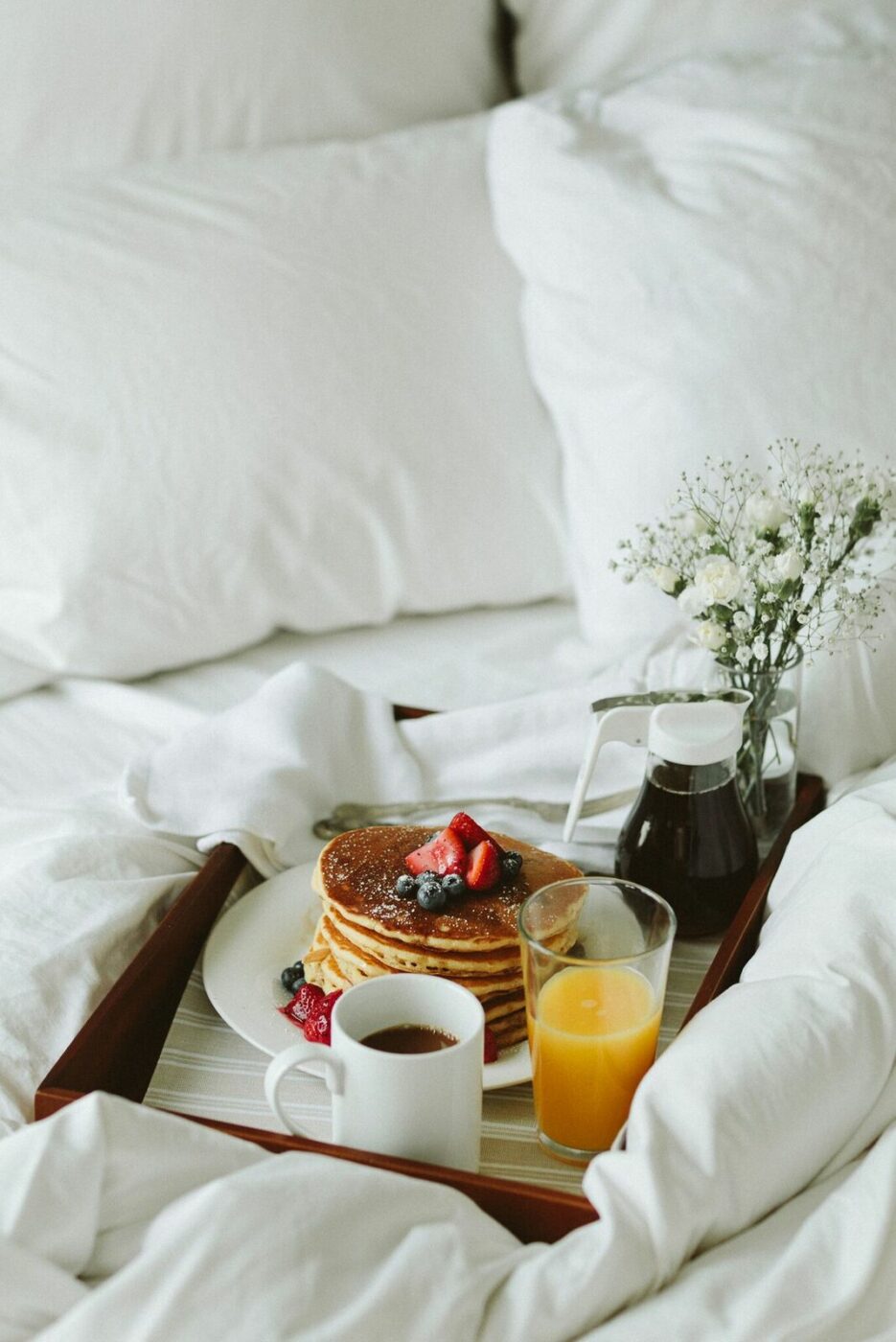 As we close out The Registry Guide series, I wanted to end with something special. As much as baking essentials or décor are crucial for a registry, I'd also like to remind you to assess the unique acts that make you a happy couple. Because as you plan your future life and home together, what's even more important than the items are the moments. The moments that feel like love – the moments that remind you of your vows – the moments that make up a lifetime together.
As couples, we all have our special actions that show our love and connection to one another. Maybe that's pouring your partner a glass of vino and enjoying it on the porch. Maybe that's a massage after a long weekend. Whatever sweet acts you two do for each other, I suggest keeping those in mind when building your registry. Think about how to live out those moments and to care for one another, whether times are good or bad.
In our relationships, Freddie and I have always loved making each other breakfast in bed. From the early stages of dating, it's a sweet touch that we both like to do for the other person. There's something so romantic yet real about the act of preparing food and then eating together in your PJs. With no distractions, no place to be, and quiet moments between souls. I know it's a tradition that we'll keep forever, and one I'm so grateful we have.
When building our own registry, I kept this personal anecdote in mind. Without Freddie knowing, I registered for all the necessities for breakfast in bed. From the mugs to the linens to the tray – I got it all. A few days after our wedding, I surprised him with something similar to these photos – a huge stack of pancakes in bed! While recreating these images and picking out more essentials from the ultimate homemaker herself, the Martha Stewart Collection within Macy's Wedding Registry, I found even more breakfast-in-bed items that I had to share. You know by now how I feel about Macy's registry, and again, they have everything you'd ever need.
If breakfast in bed happens to be something you and your partner share, you know where to look. And when building your wedding registry in general, you'll love the program at Macy's – I know I did!
Tell me loves, what special tradition do you share with your partner?
Photography by Freddie Cipoletti