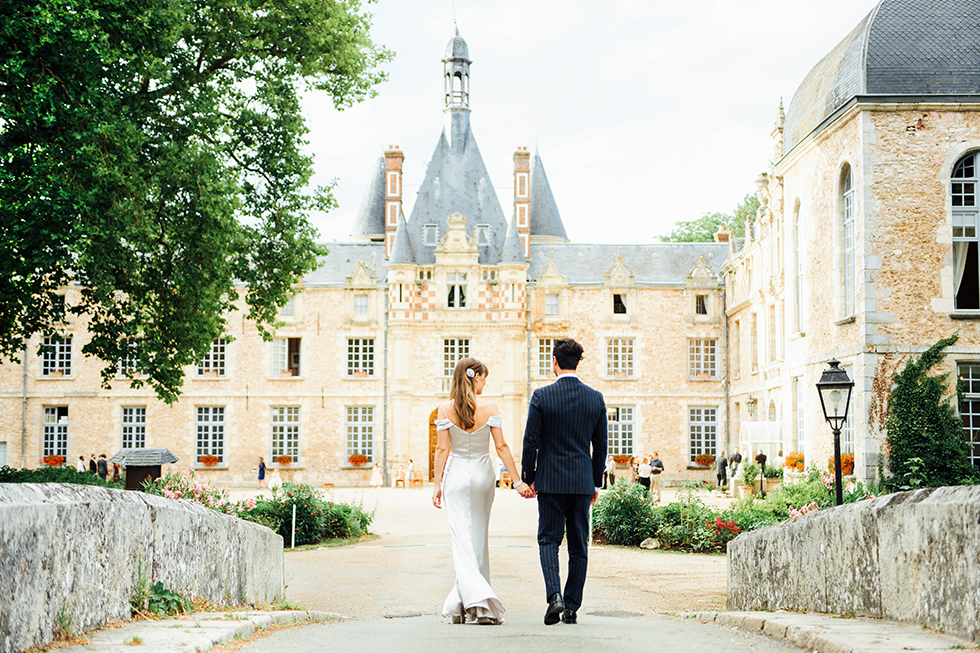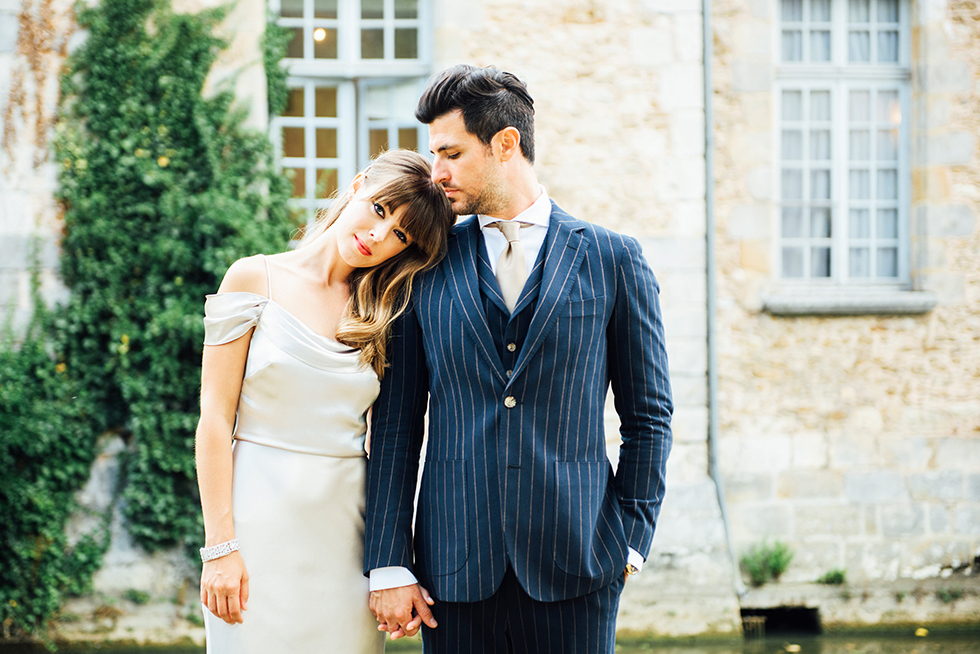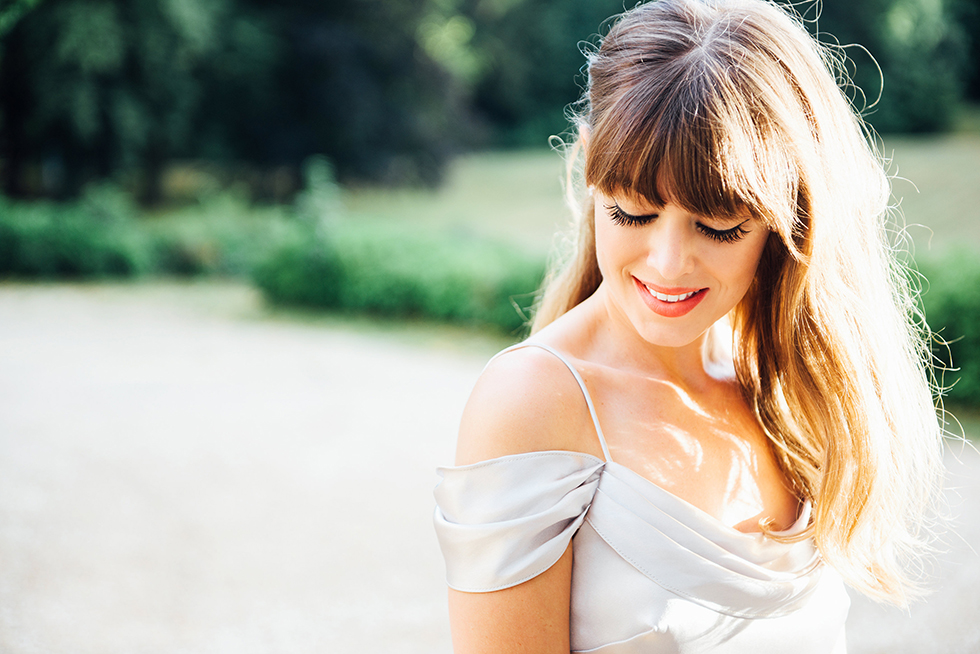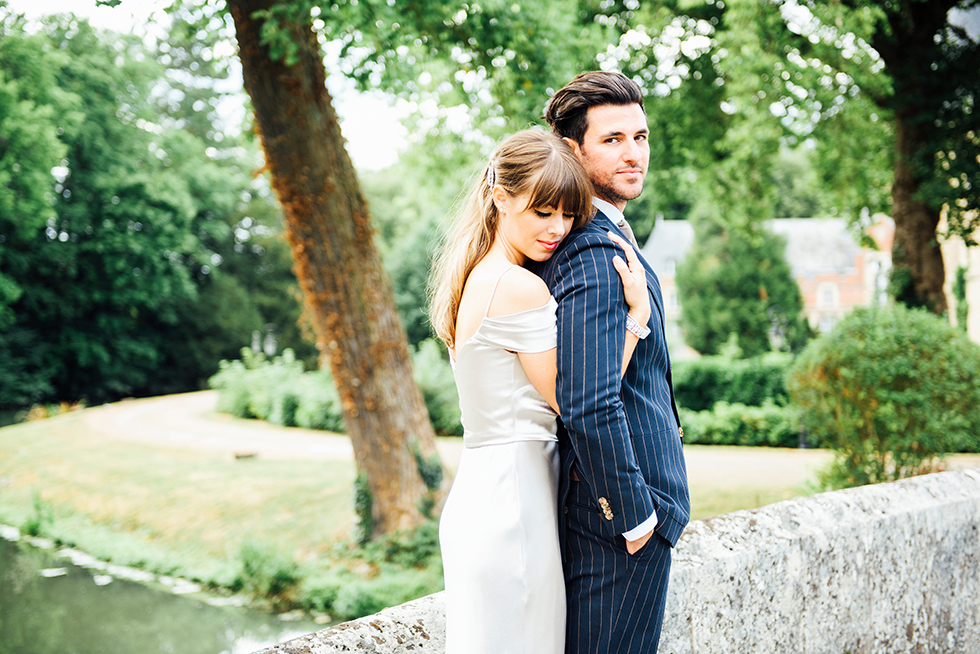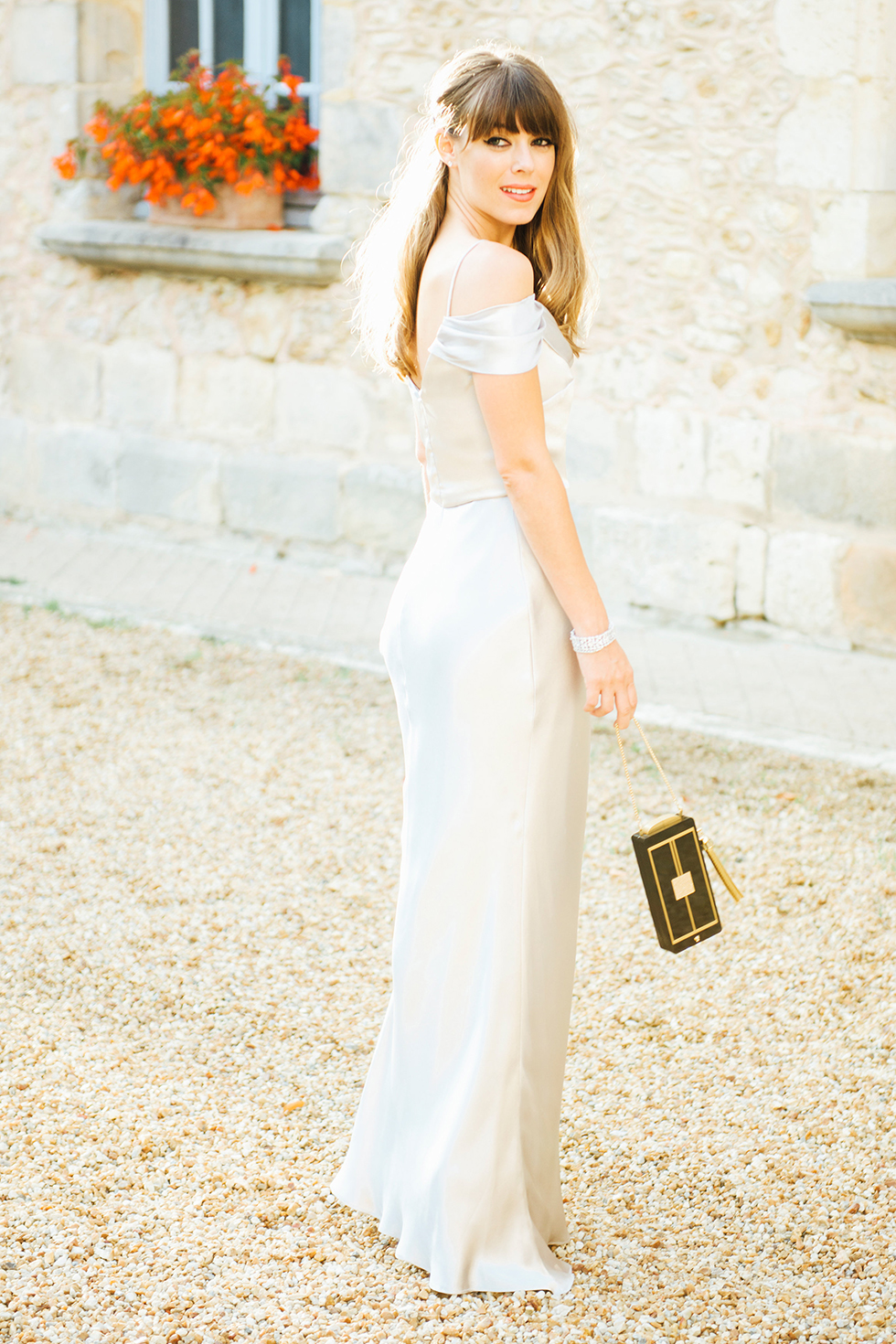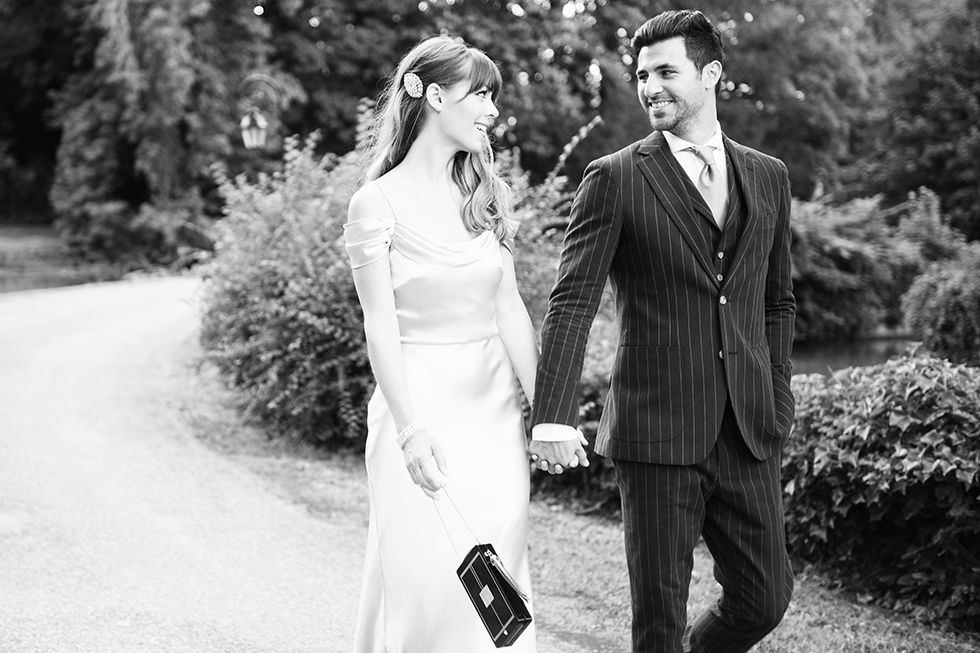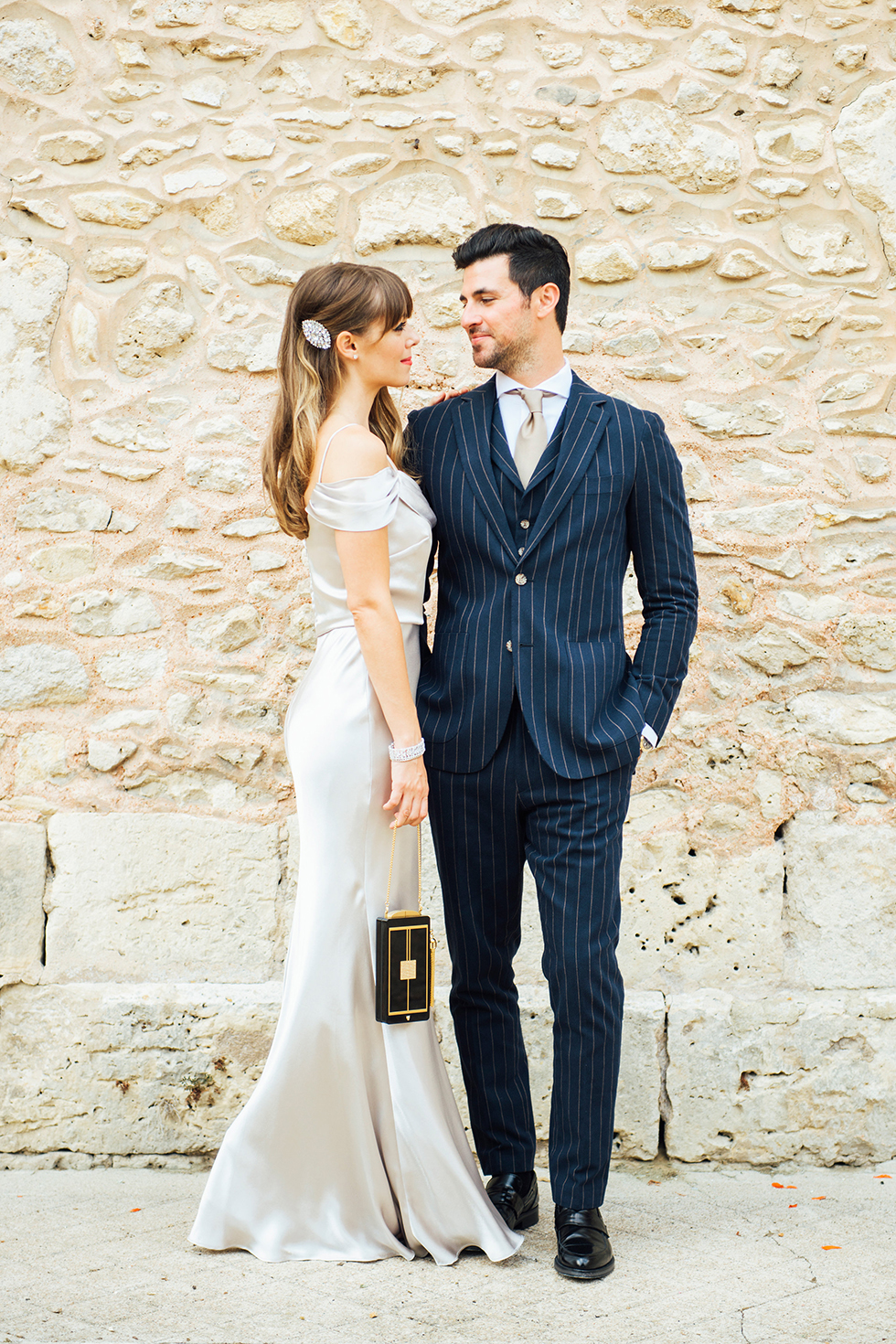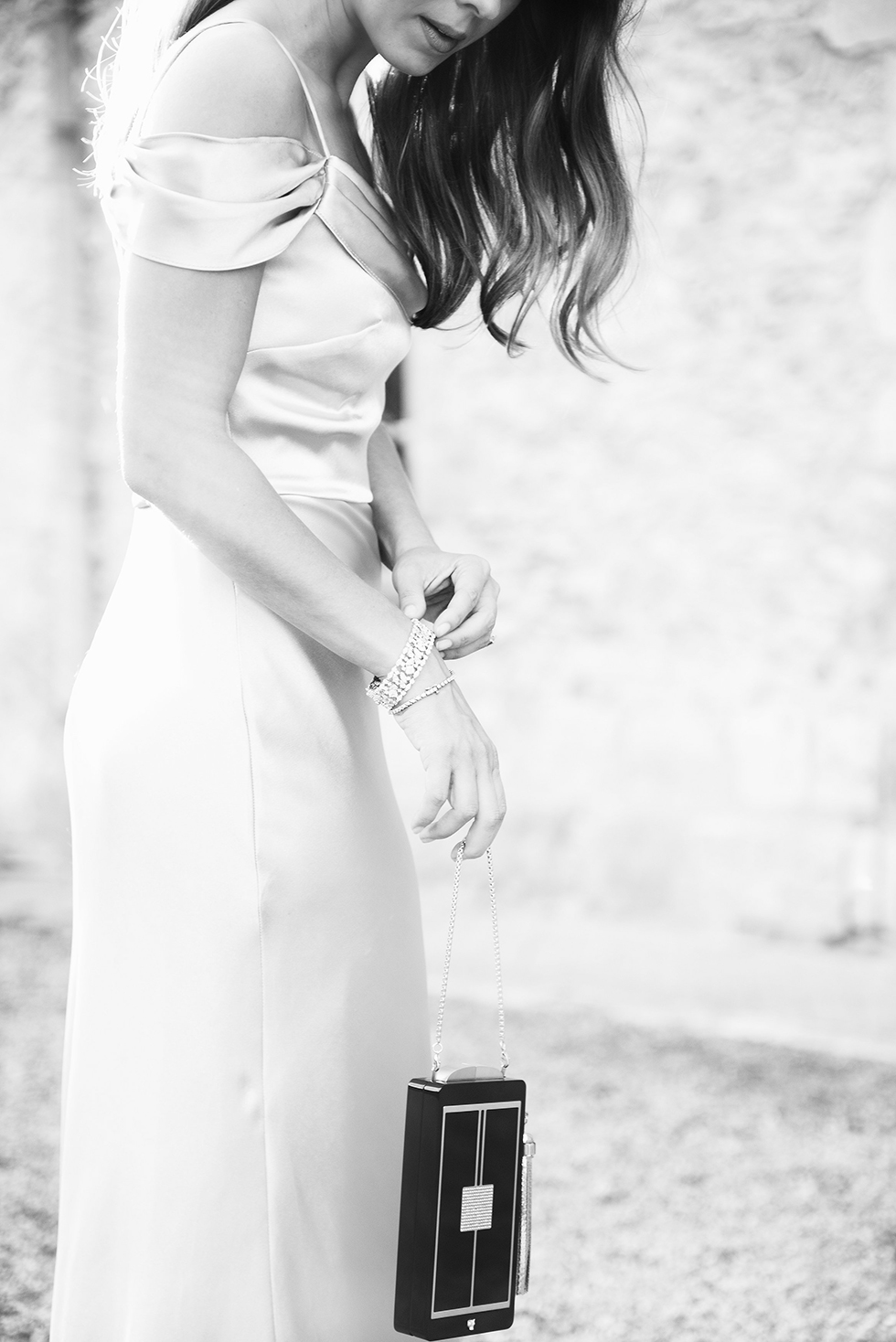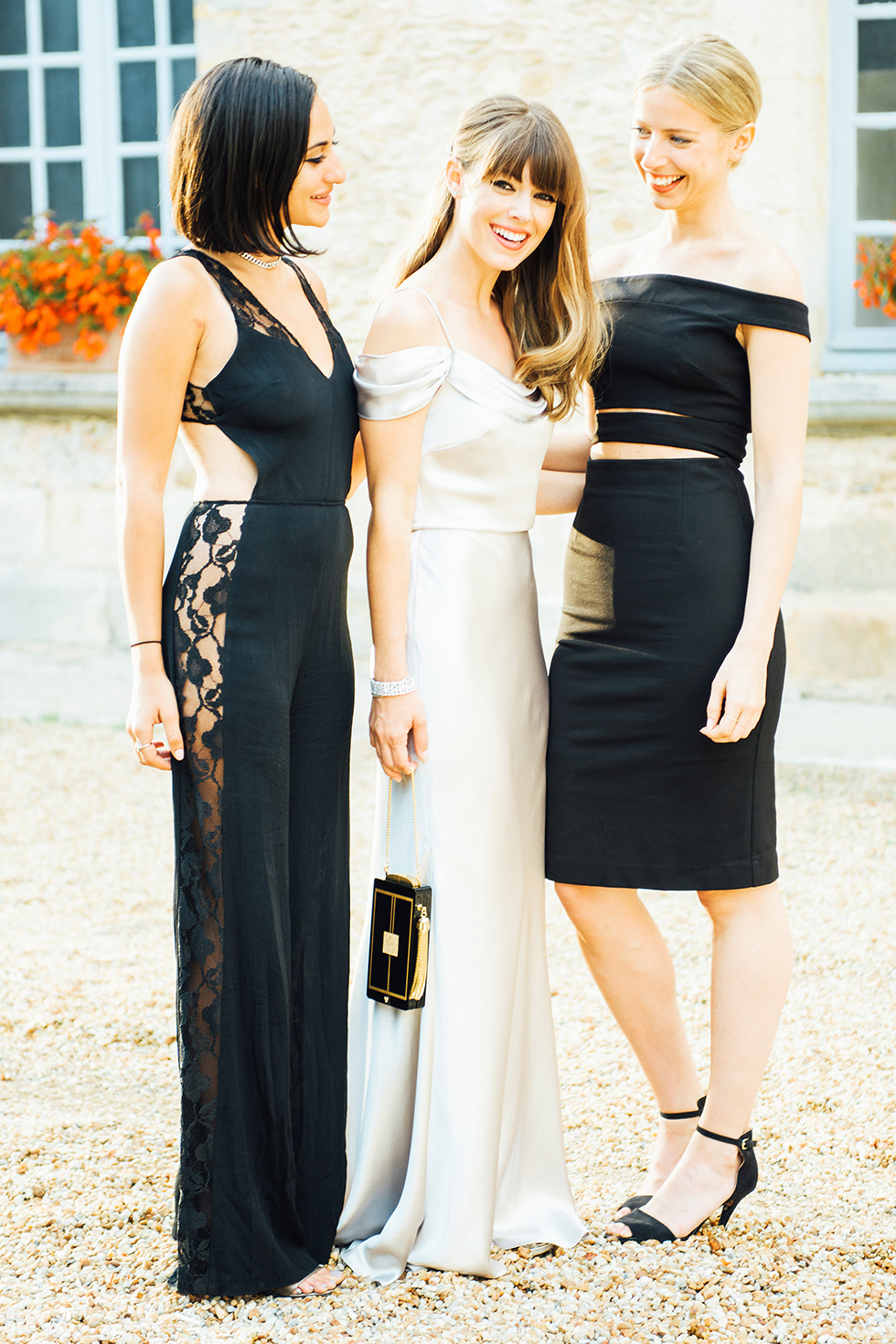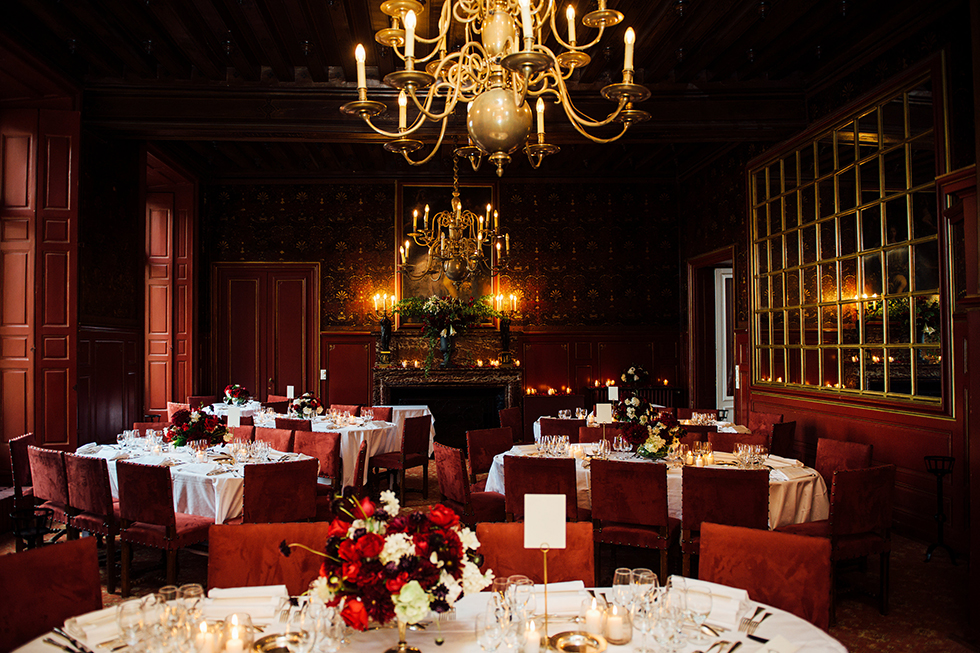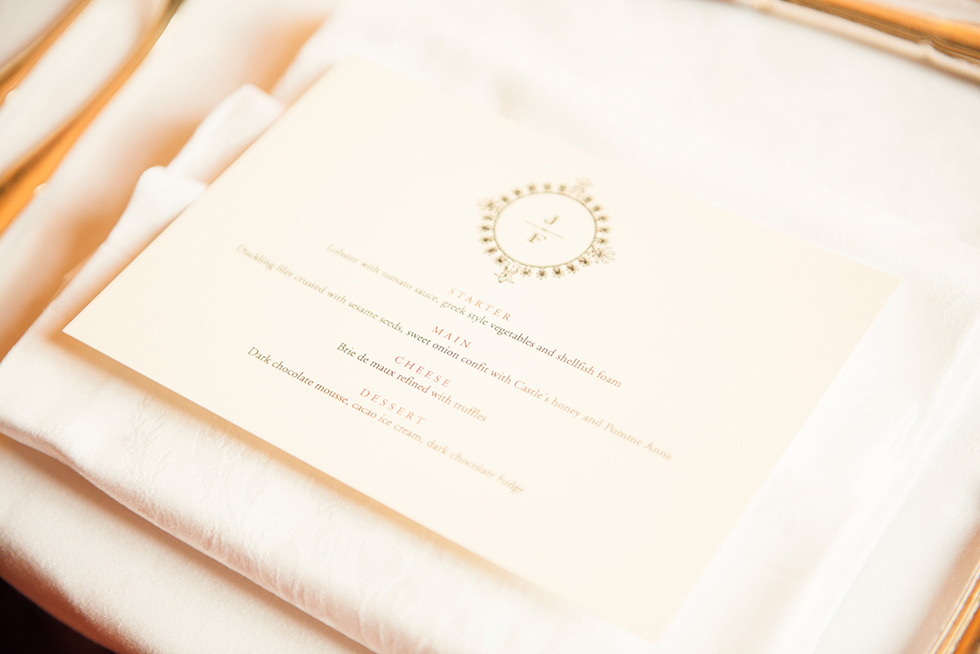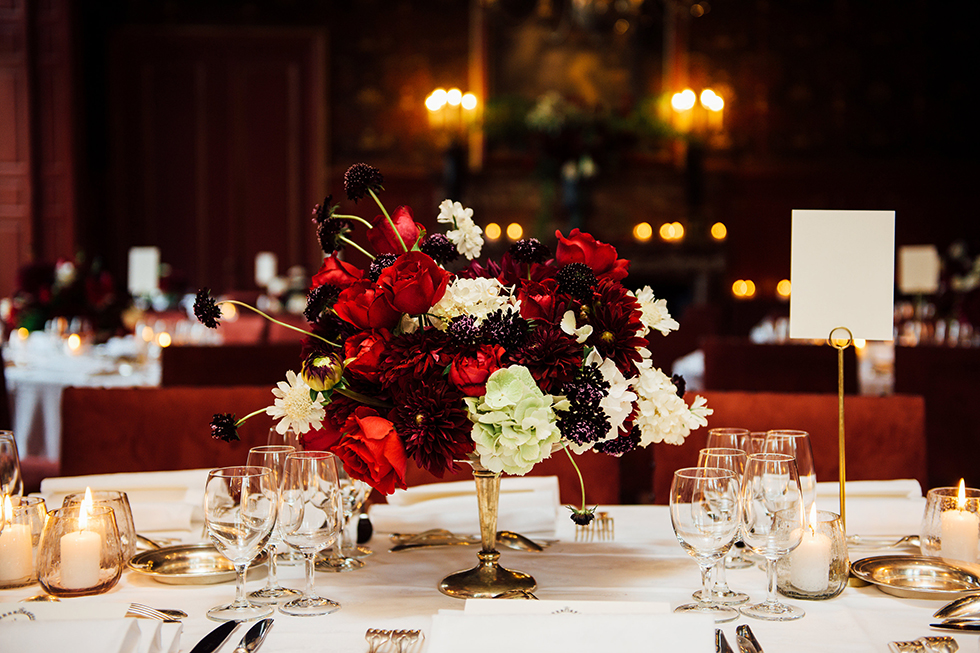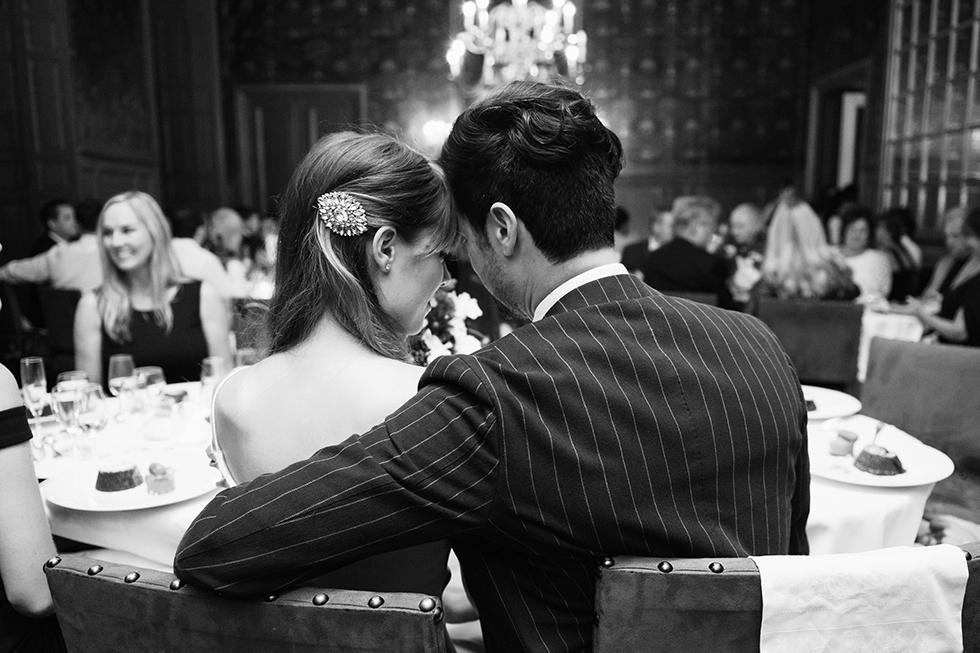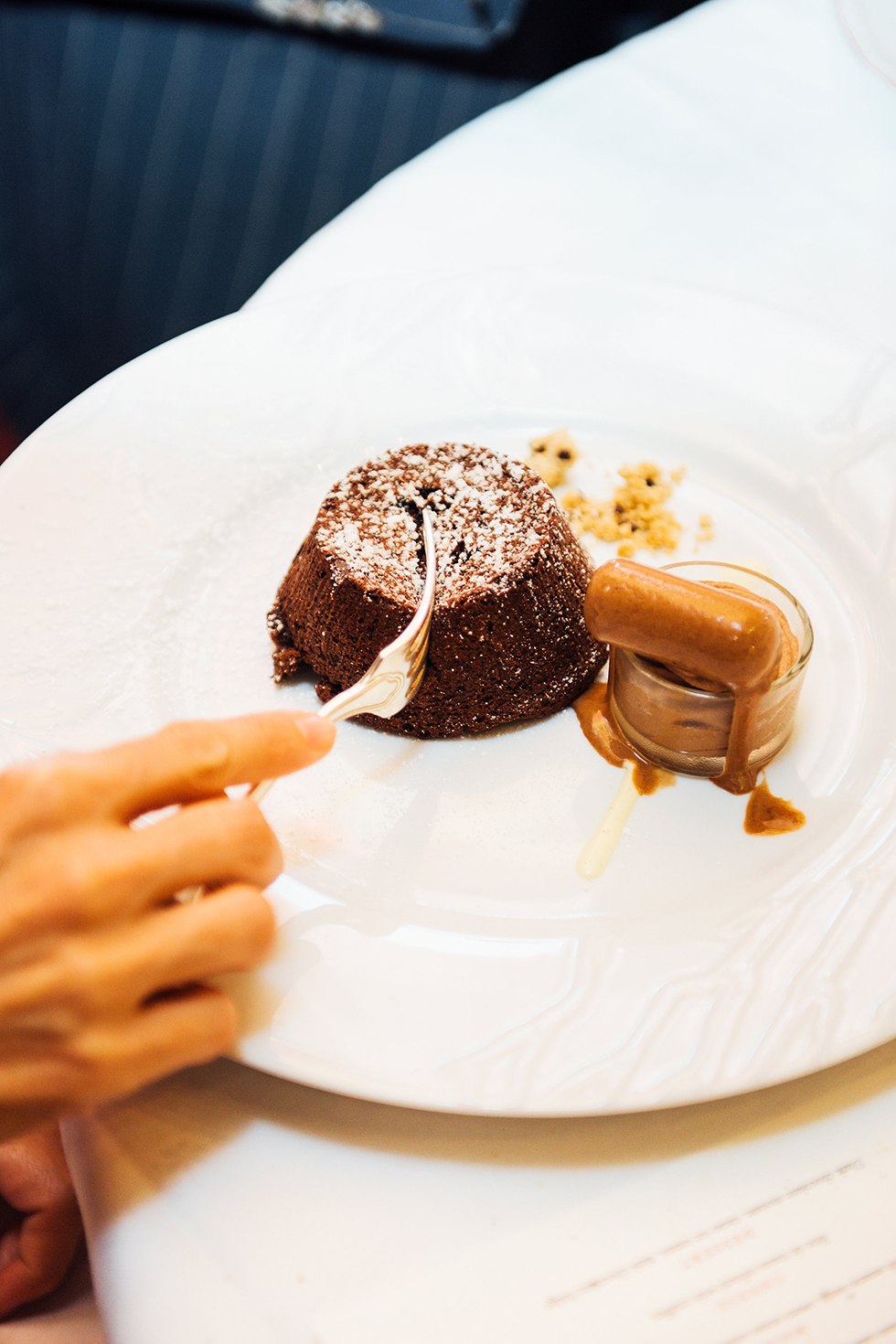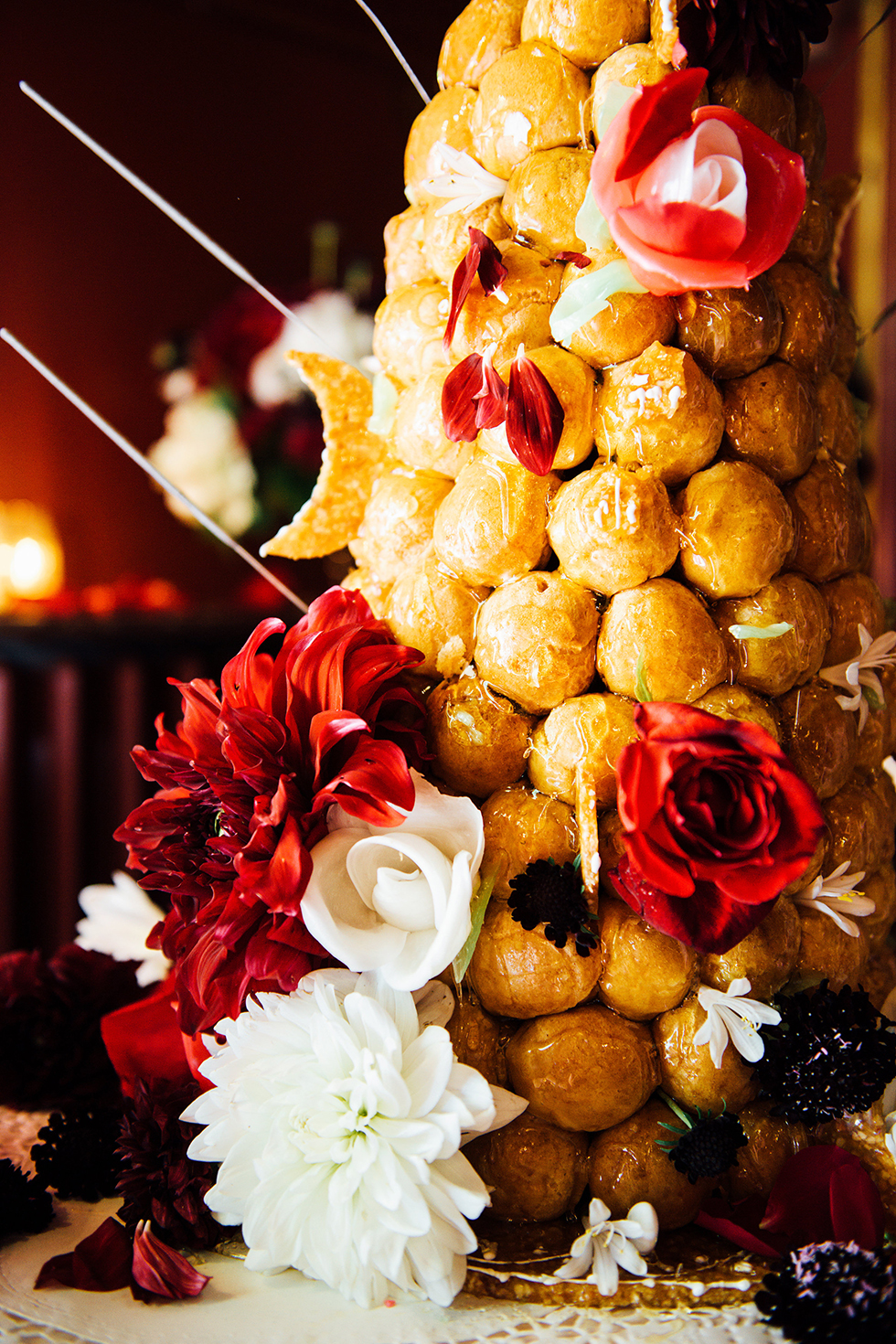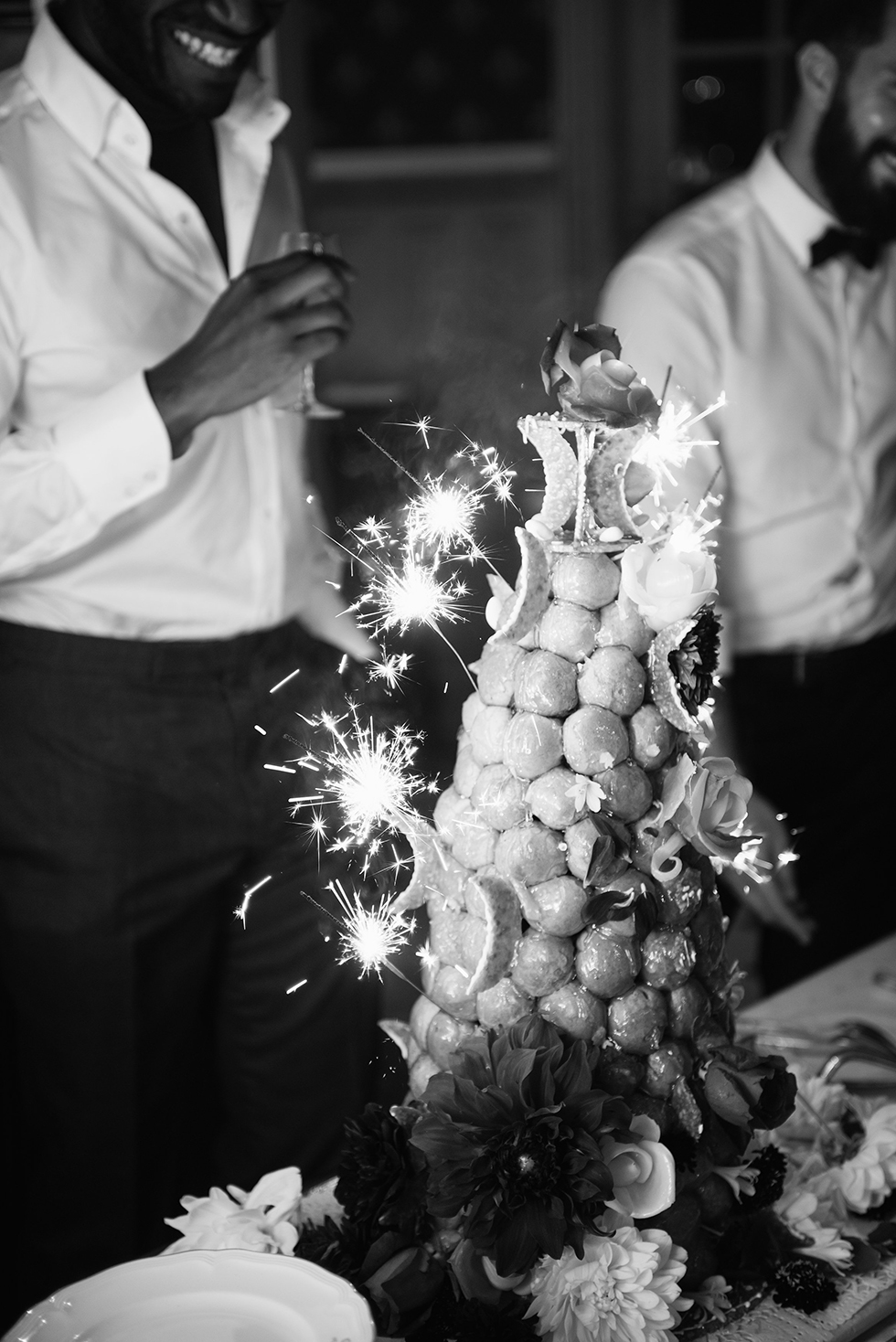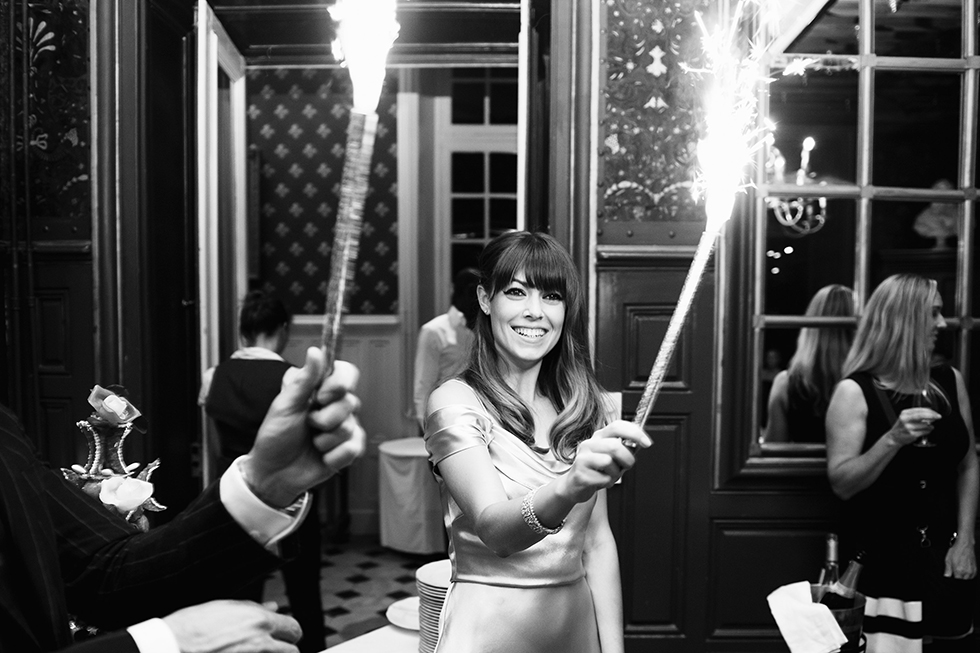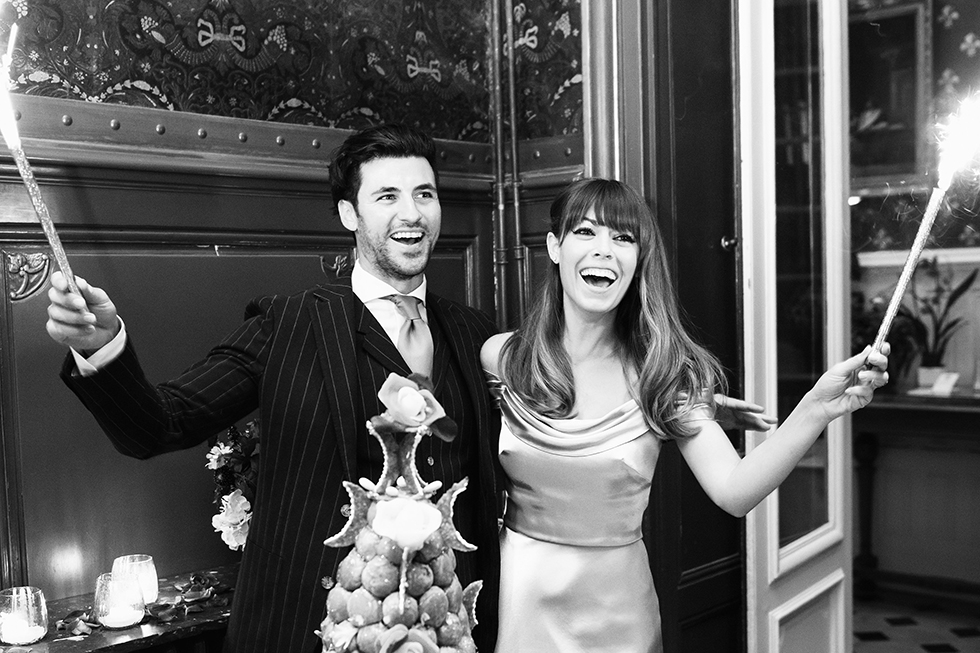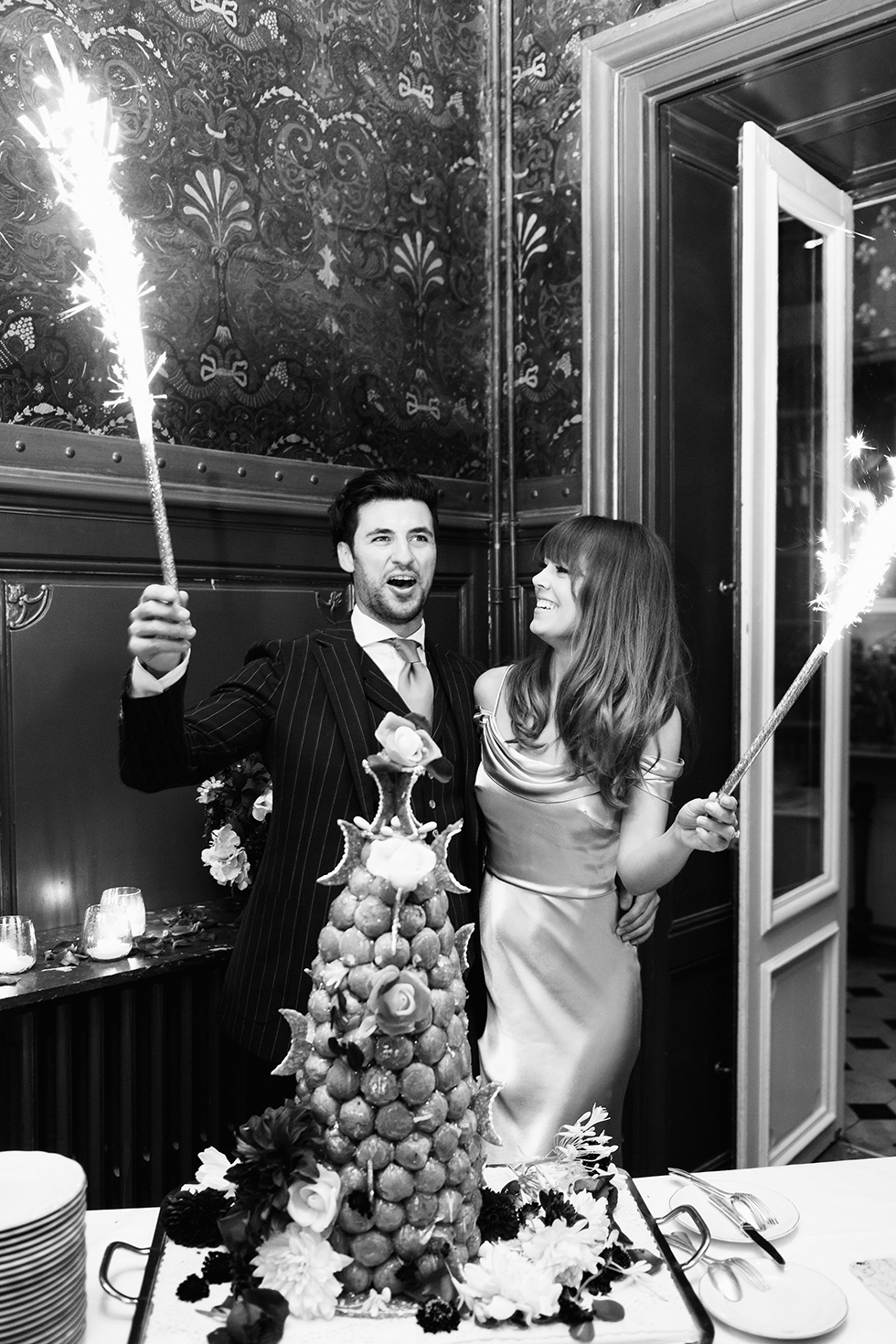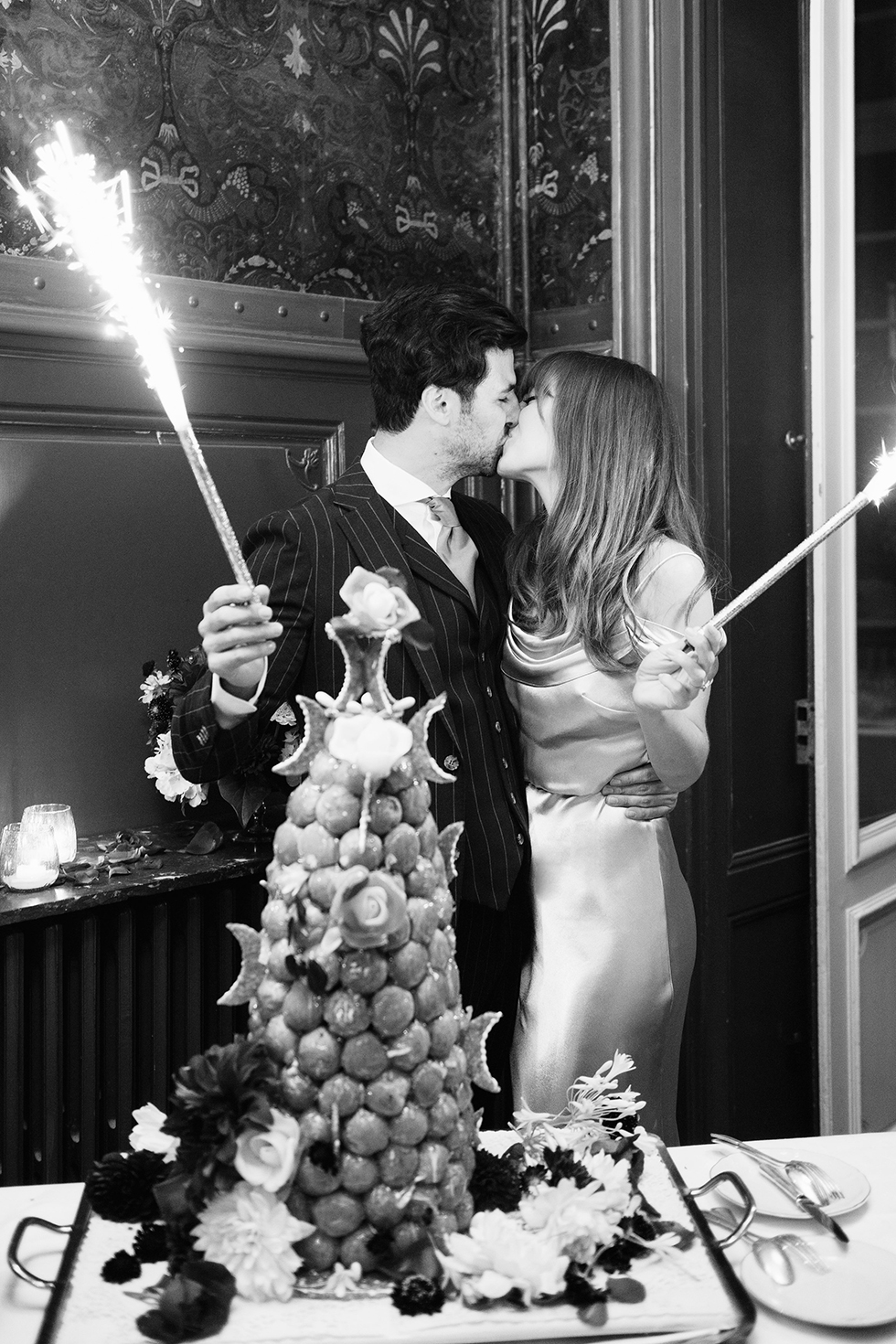 Croquembouche cakes and sparklers and smiles, OH MY! After our welcome cruise along the Seine, we ventured out to the French Countryside to the very first Chateau we visited on our Chateau tour, D'Esclimont. We knew the moment we visited that this would be our location. I'll never forget the feeling that place gave me for the first time, something so calming, welcoming and warm – almost as if I was home.
The bridal party, Freddie and I went together in one car. When you first arrive, you have to drive through the woods that the Chateau is situated in. We came through old oak trees and saw the Chateau, the moat, the grandness, the lake, it's so much to take in. Everyone was screaming with excitement! As we filed out, I remember feeling an overwhelming sense of calmness and extreme happiness, the day that was building with so much anticipation was finally here. A few of my friends kept saying that to me, "you're so calm", "you're like the most chill bride I've ever seen". I truly felt so at peace in every moment, trying desperately to absorb the feelings of everything around me. I knew it would pass quickly and here I am six months later recalling them and I can still remember the smells and breeze on that warm July day. #takemeback
The bridal suite overlooked the lake where our tent was being set up, and we could see that everyone was already working away on preparations for the next day. When I should have probably been getting ready with hair and makeup, Freddie and I decided to take a walk. We went and saw the men who were setting up our beautiful french tent. We visited our florist, Amy who brought more flowers than I could have ever imagined! We visited with our friends and family who were all in awe over the Chateaus captivating personality.
July in France is incredible for so many reasons, but one major thing being that the sun actually doesn't set until 10PM which made it easy to plan the rehearsal for 7PM with the sun still high in the sky. Freddie and I got ready together in the bridal suite (do you actually think I slept in that big Chateau ALONE the night before, LOL!).
The dinner was to take place inside of the grand, baroque-style ballroom that was already beautifully decorated with deep maroon tones. It was as simple as bringing in a few flowers to give it that luxurious Gatsby feel. But it was our looks that truly made that roaring 1920's feel come to life. I channeled silver screen starlets like Gretta Garbo and Marlene Dietrich through my slinky silver gown and vintage crystal hair pin. Freddie, in a three-piece pinstripe suit of course! I remember being completely ready and Freddie was struggling to fix the knot on his tie. We paused before heading downstairs to fix it and I remember everything really setting in at that moment, that I was looking at my husband and for so many years to come, I will be so happy fixing this man's tie.
After the rehearsal, we gathered with all of our guests in the courtyard for cocktail hour and passed hors d'oeuvre. The weather could not have been more beautiful, not a cloud in the sky and perfectly warm to the point you didn't even think about if you were too warm or too cold. As is turned to dust, we headed inside where we enjoyed a three course, traditional french meal. While only my maid of honor planned to make a toast, the speeches quickly waterfalled, it was truly heart-warming that so many of our friends and family felt inspired to say something, the tears were flowing!
Freddie's suit, shirt, and tie, Suitsupply