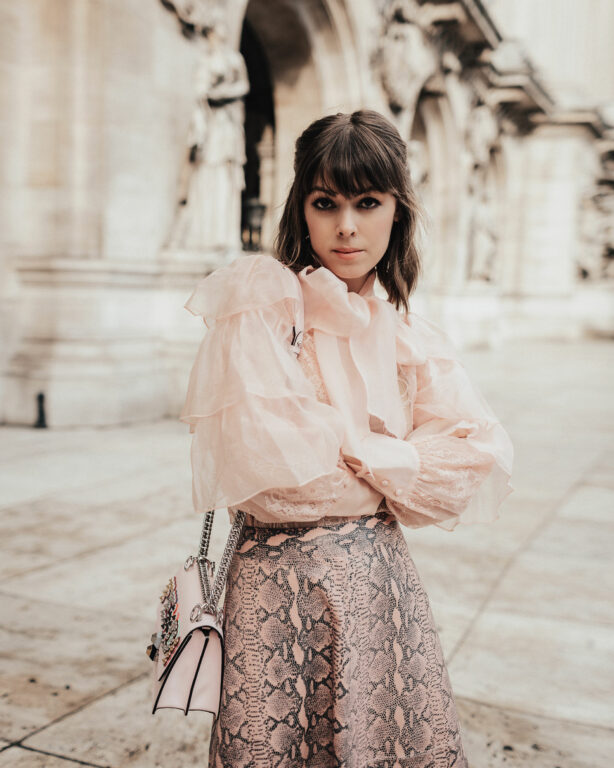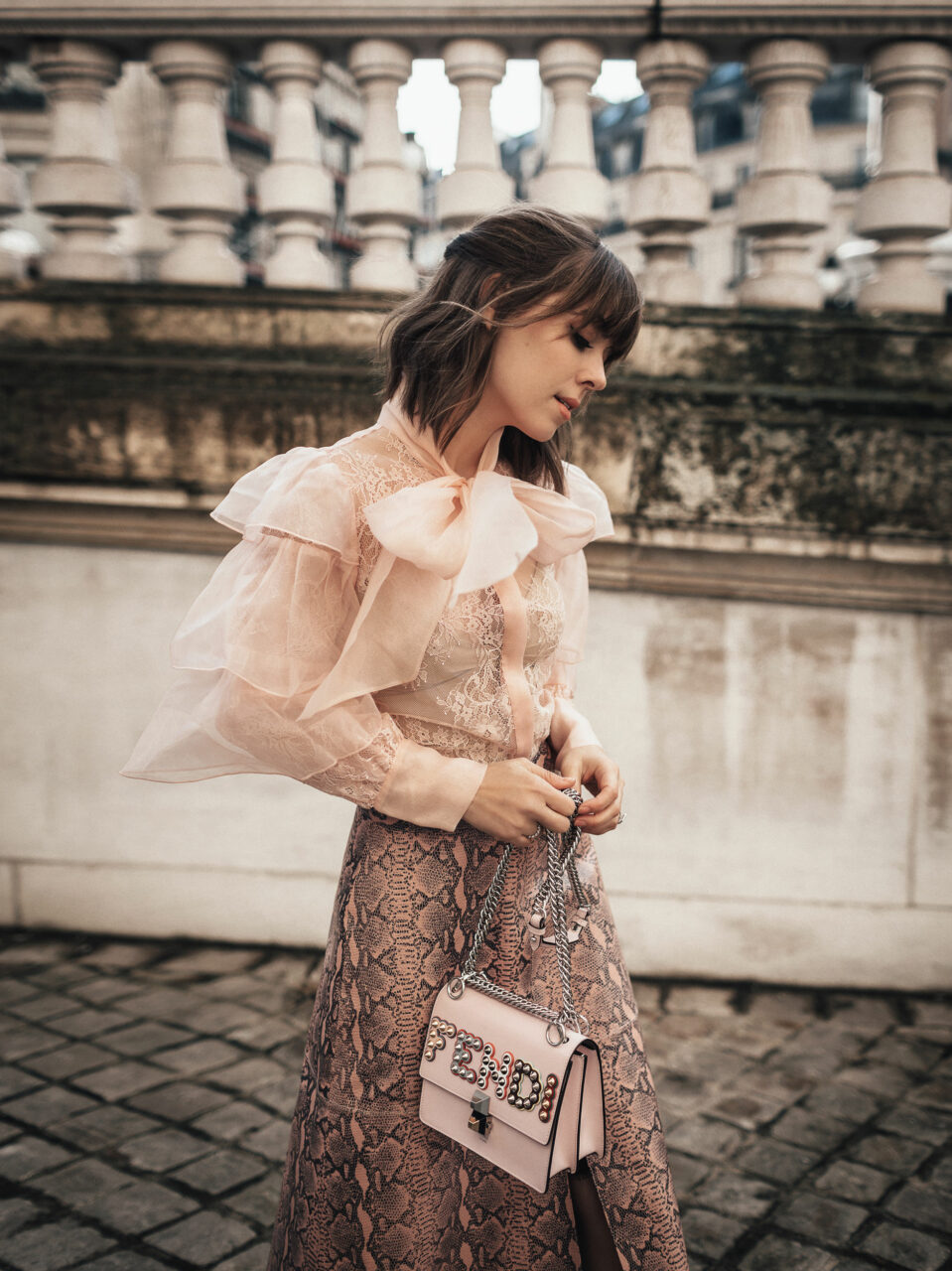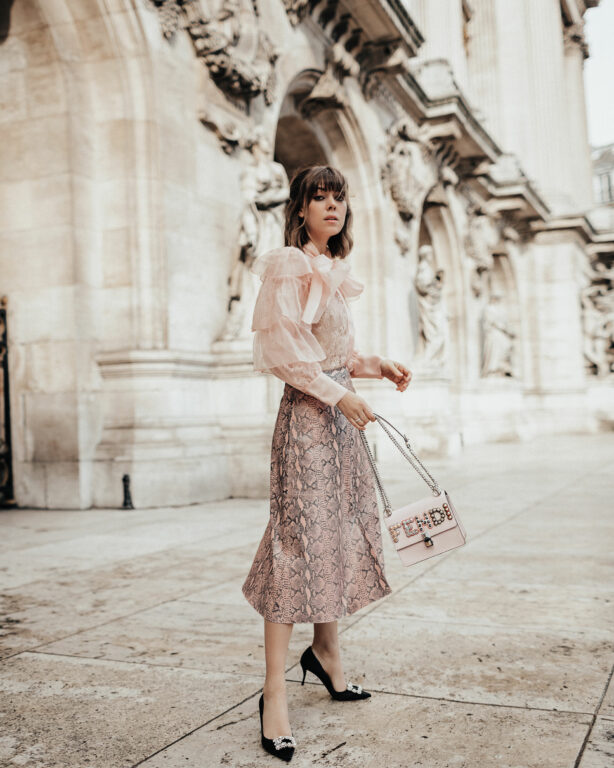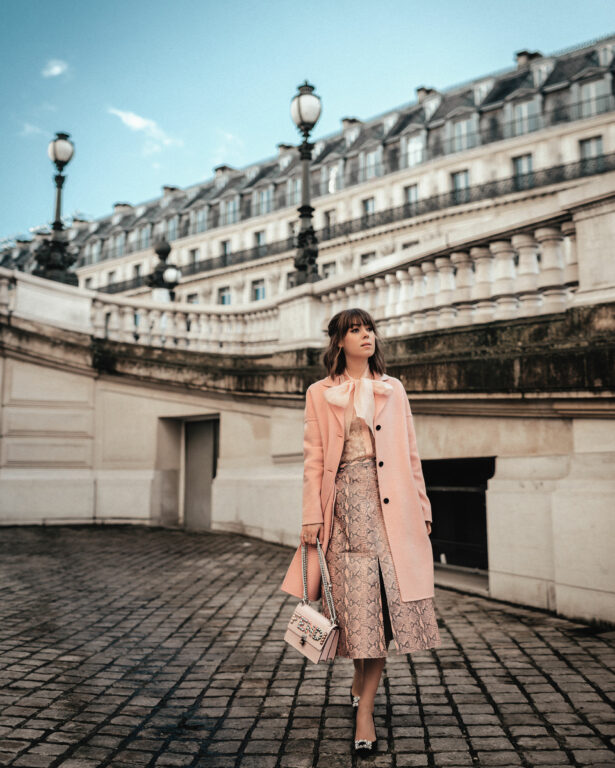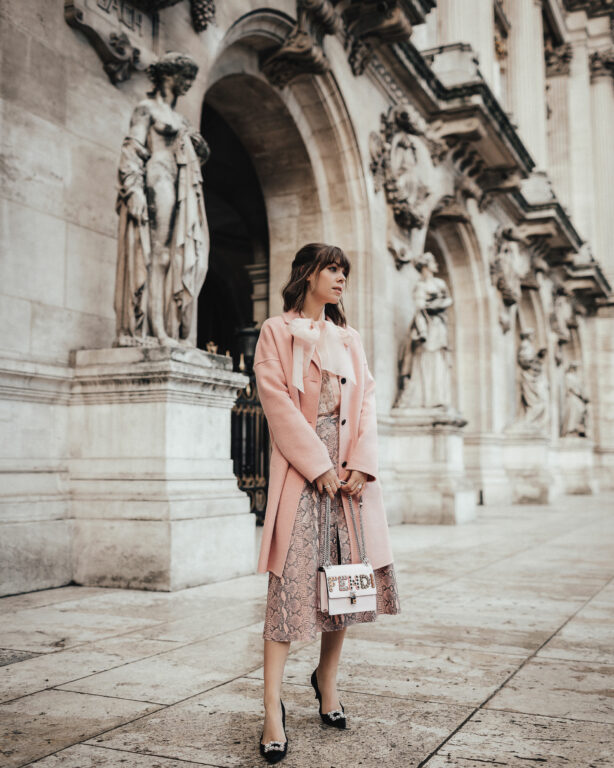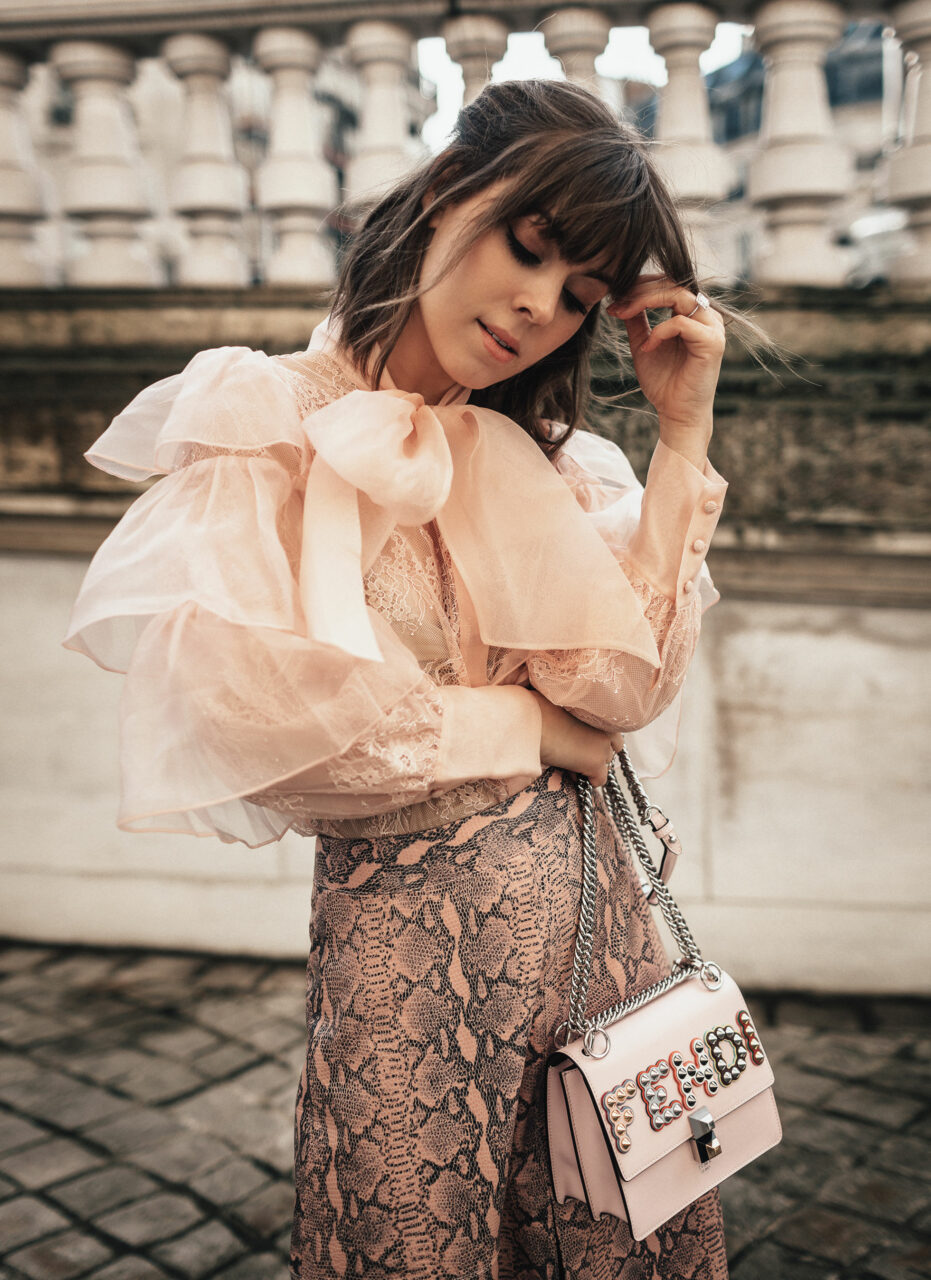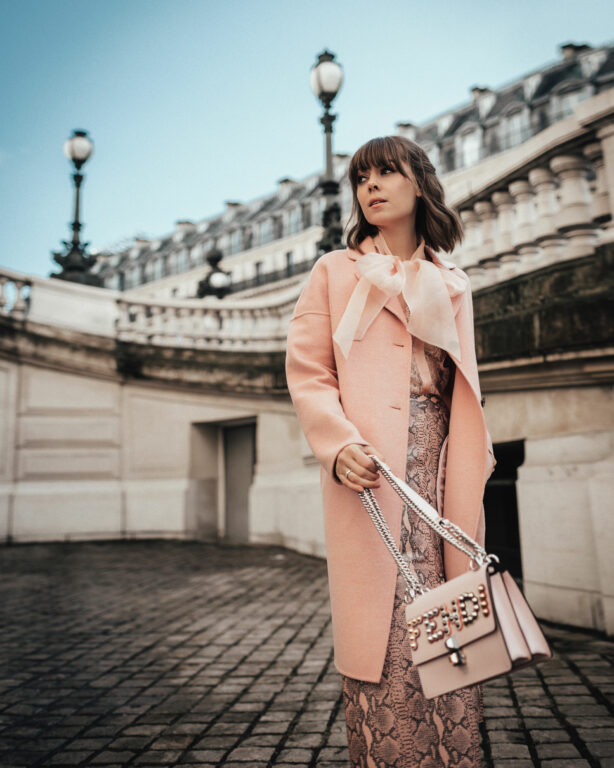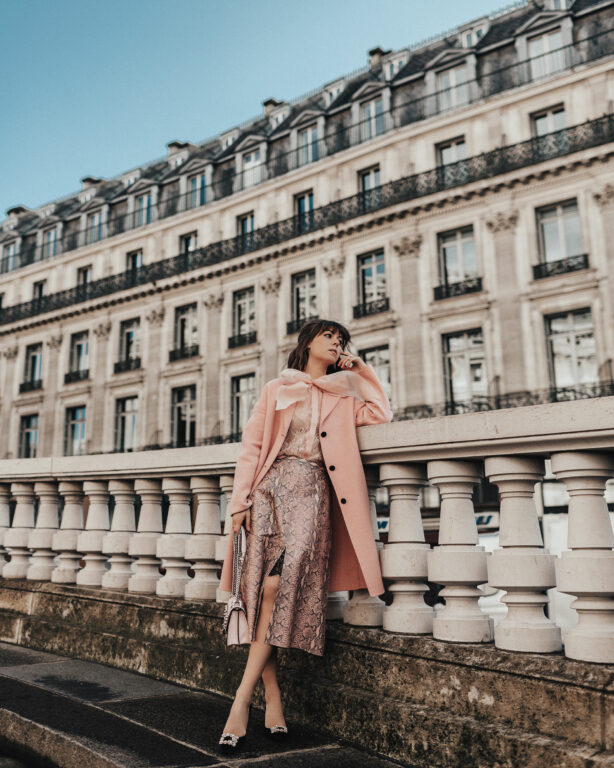 It's been trend overload on the site, and while I love nothing more than sharing what's to come out of Fashion Month, there's something just as special as the classics. Of course it's refreshing to play with what designers are showcasing season after season, but is there anything better than a woman who can wear timeless well? I think not.
Whether craving a classic look or wanting to incorporate a small element of a trend, I end up in a monochrome outfit at least once a week. It's also the look I gravitate towards when feeling exhausted or uninspired (it happens to me too, it's true!). And now living in the city of monochrome, it's more on my mind than ever. I'm a firm believer that monochrome works well in more shades than black, which is evident from this blush moment, one of my most adored from a recent trip to Paris.
Coveting monochromatic yourself? Follow these steps my sweets!
The Right Textures
While there are times when one texture in a singular shade works well, it's usually only done well in the form of a powersuit or something similar. Otherwise, it's essential to mix in a variety of textures. Combine silk with suede or denim with cotton to make monochrome look its best.
Add a unique touch
I always add an element of uniqueness to my monochromatic looks. It adds a hint of interest and takes a boring outfit into something so much more. Whether that's a piece of clothing (like a blush snakeskin skirt), a bag that pops, or heels that show personality, throw in something that stands out.
Play with shades
Just because you're going for one color head to toe doesn't mean the shade needs to be exact. Pick a deeper tone on bottom for a universally flattering approach, and find a lighter version on top. Mixing deep gray with light is one of the classiest combos in my opinion. I will say – when going monochrome black, make sure all of your items are crisp for best results, and when wearing all white, use the same shades of white.
If shoes in the color you're wearing aren't working or look dated, opt for a classic nude or black.
Know what works
Find your color and then create several opportunities for monochrome out of that. Once you know what color(s) look best on you, having a variety of pieces to mix and match will be a life-saver for busy mornings or uninspired days.
Photography by Anya Sandul