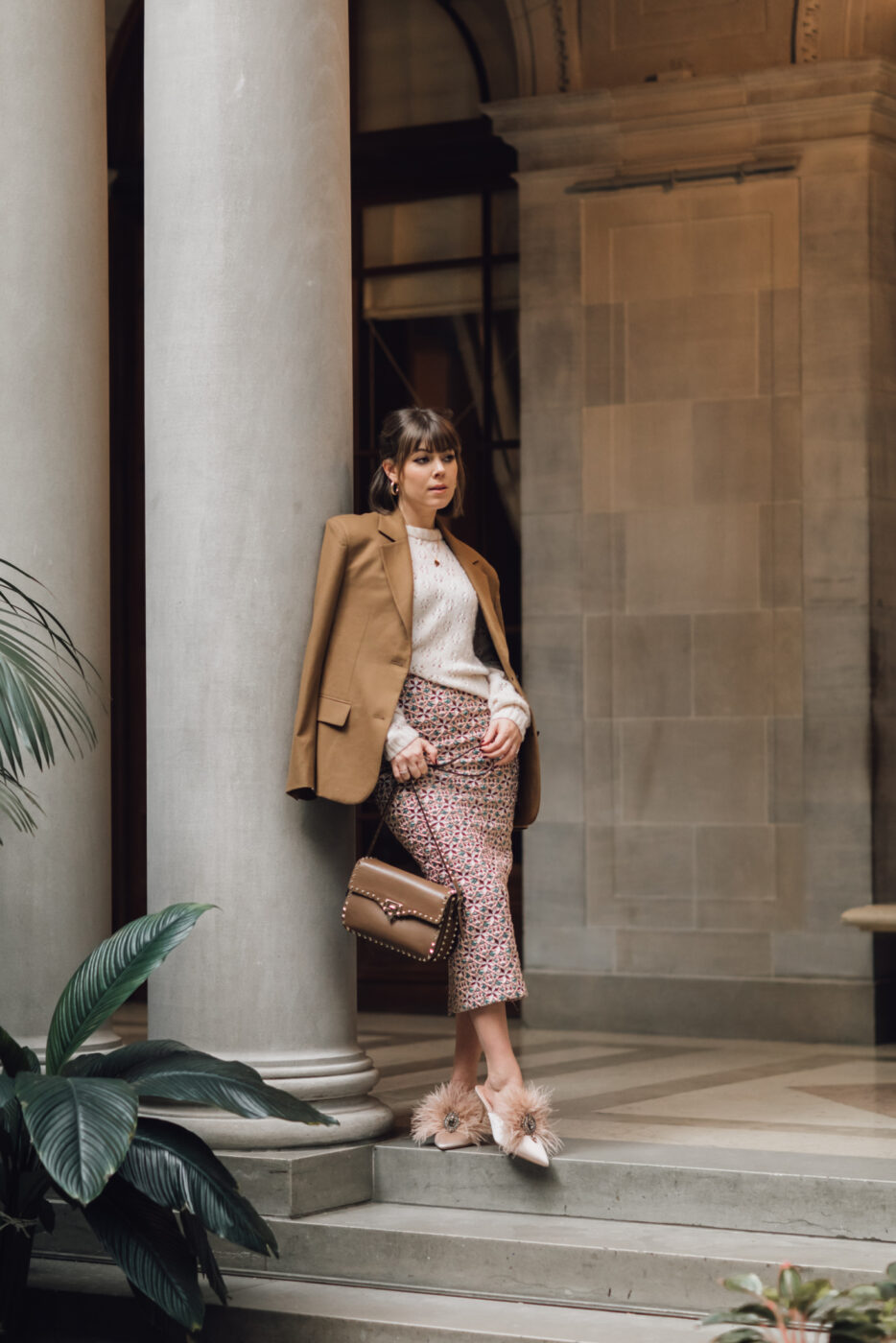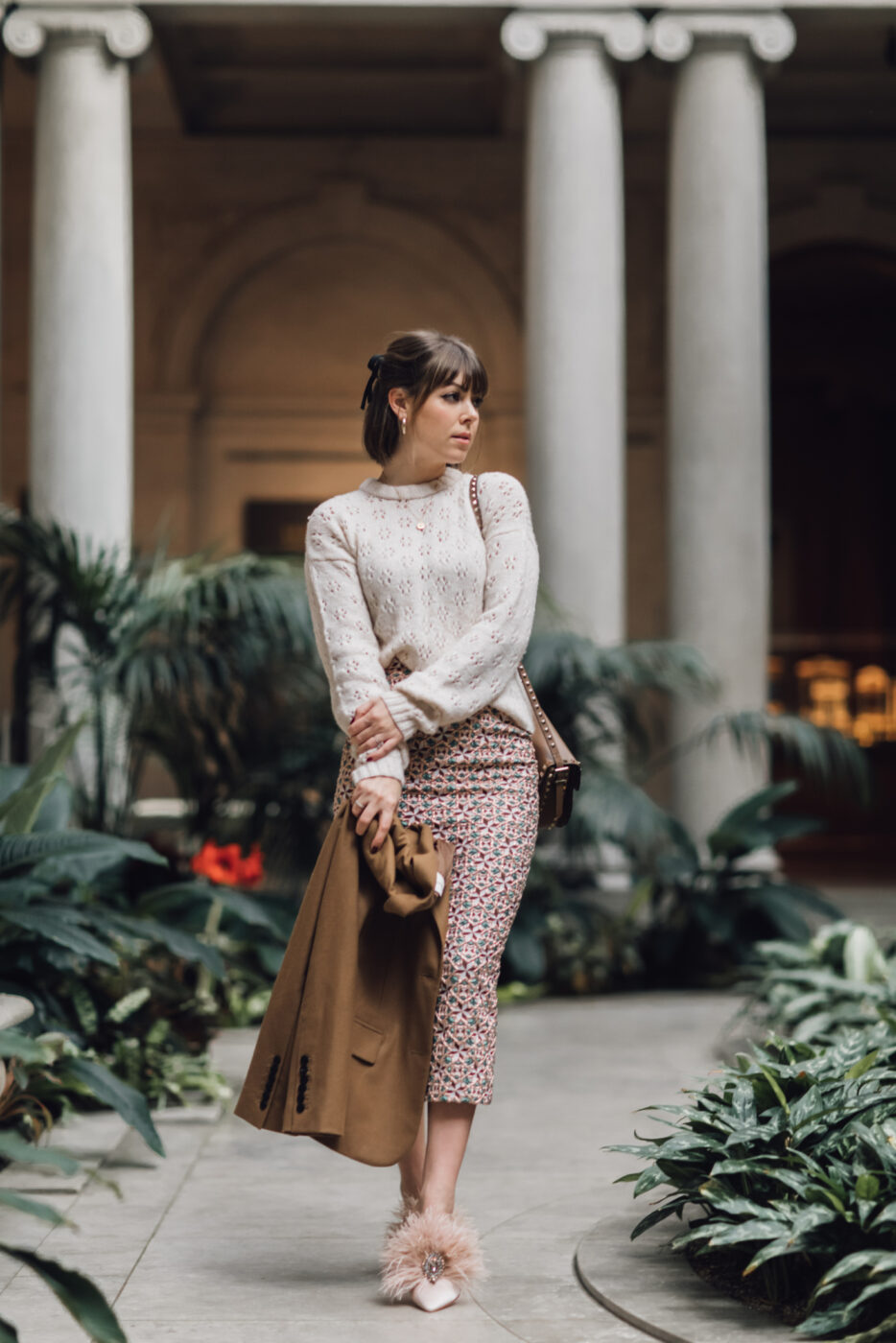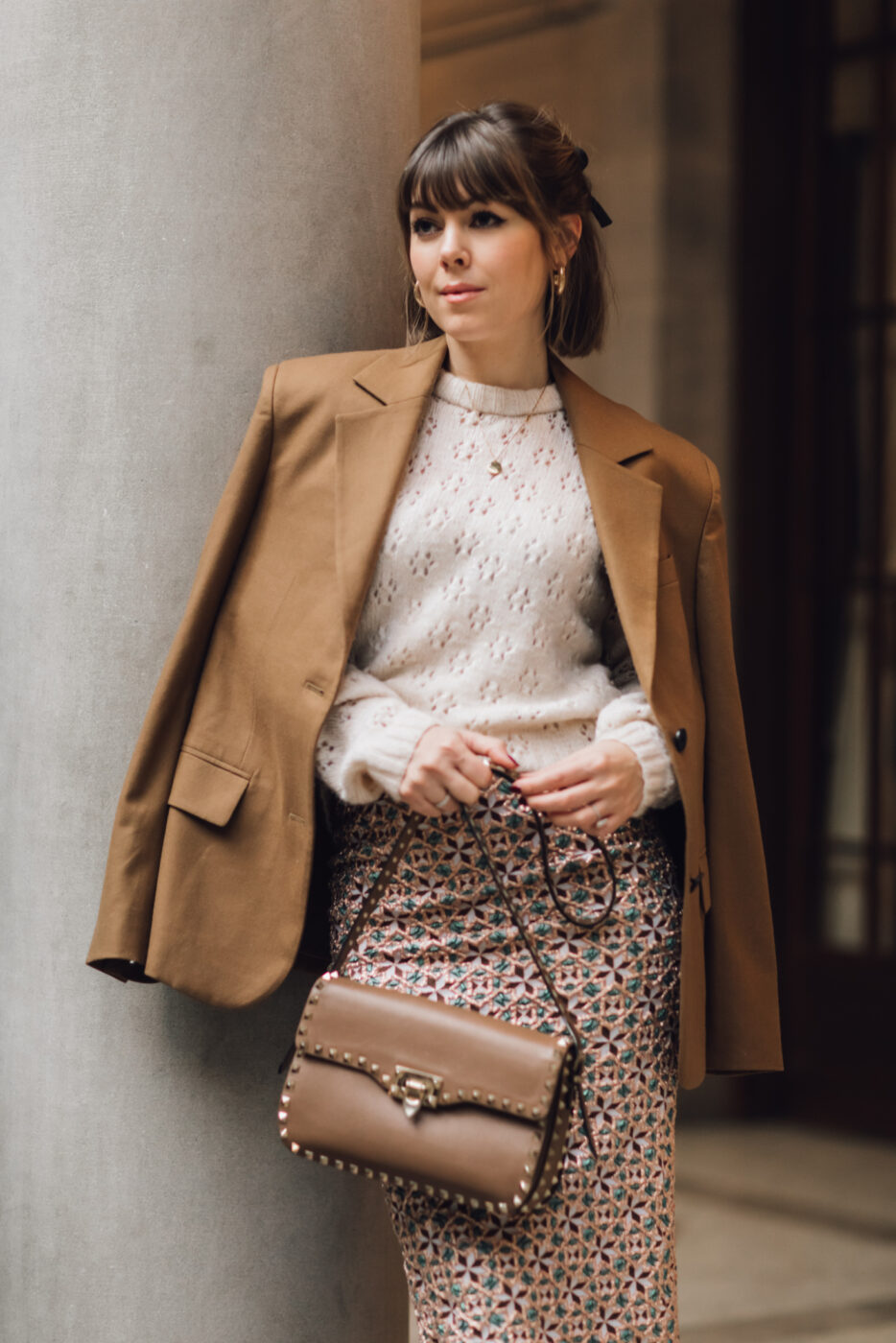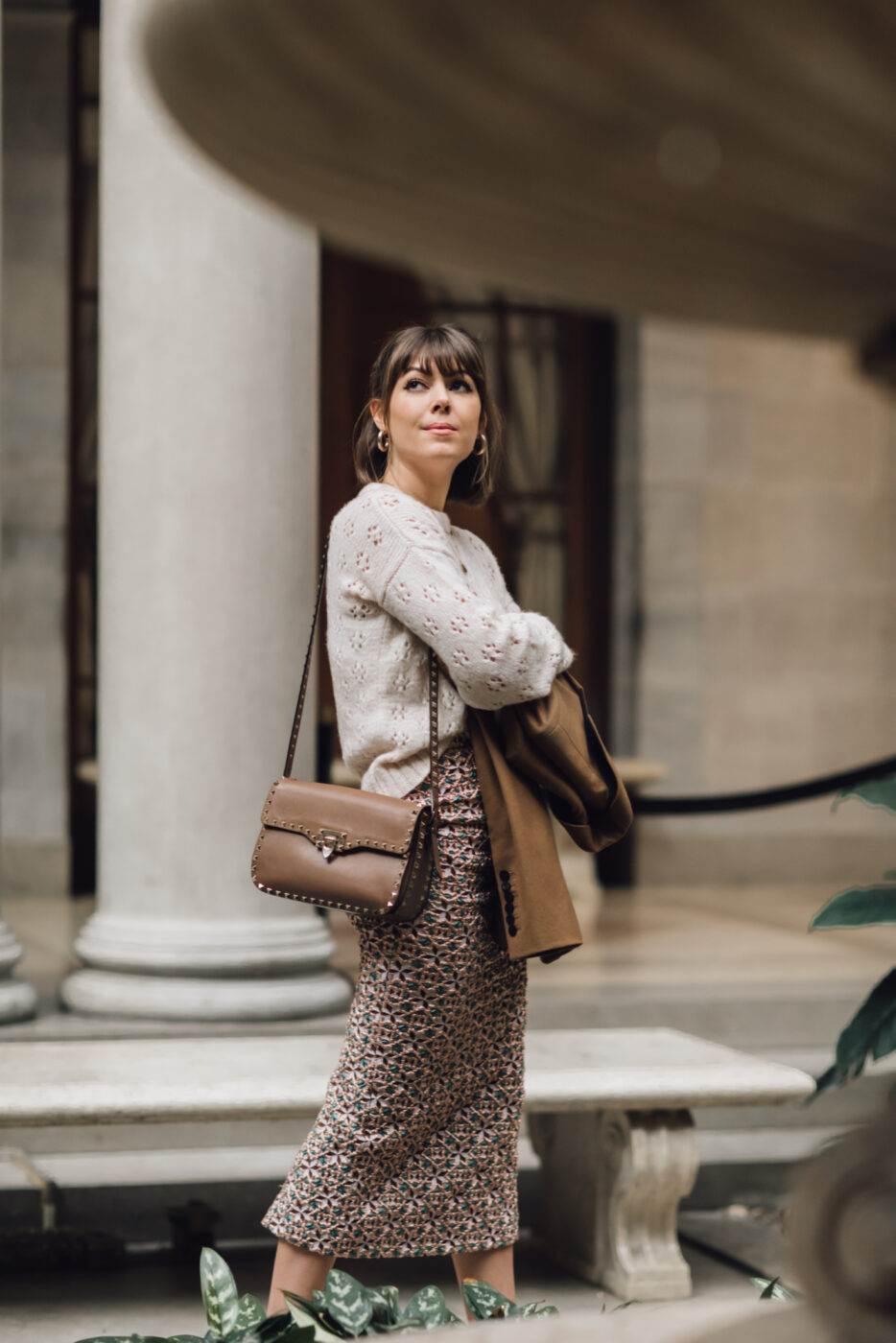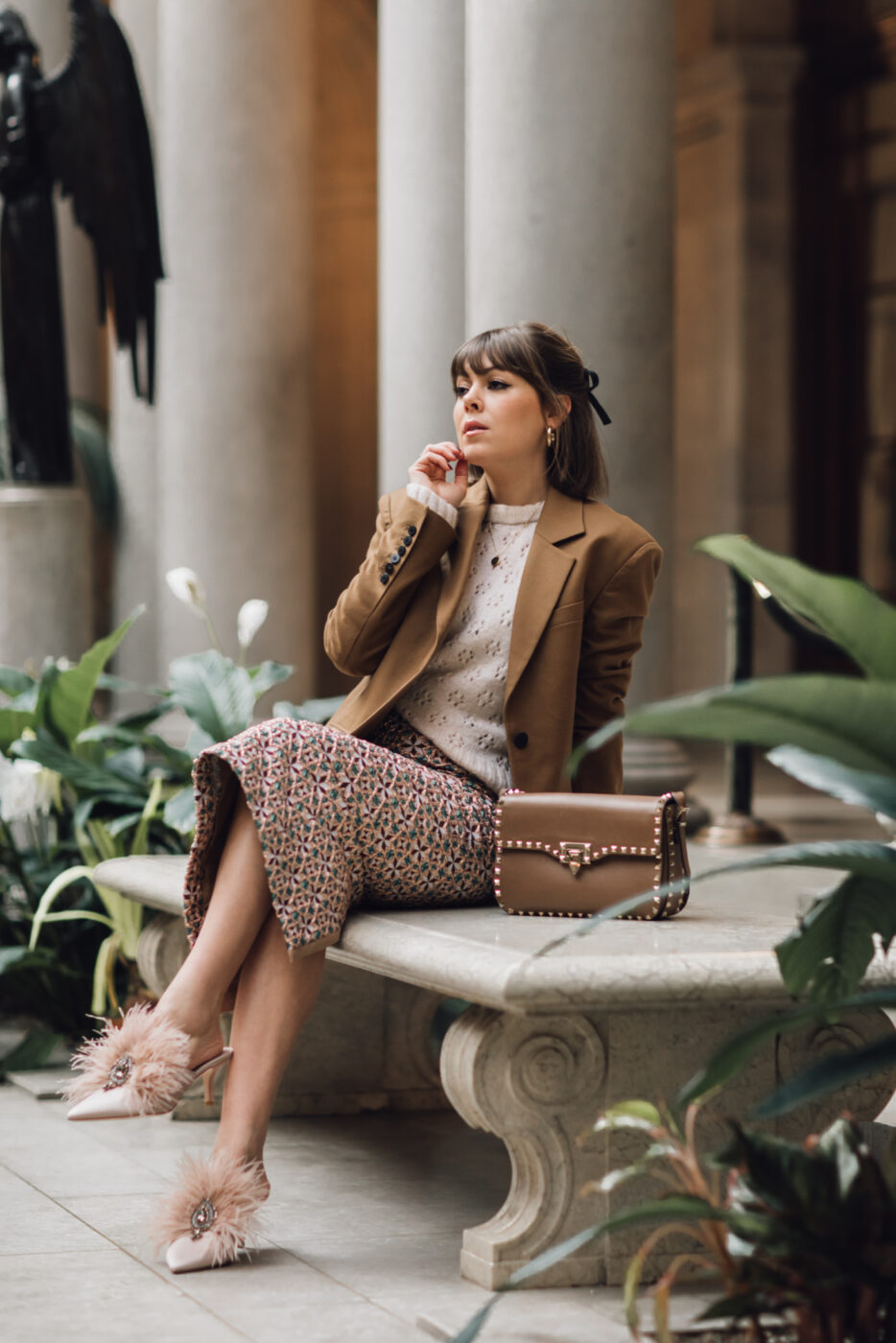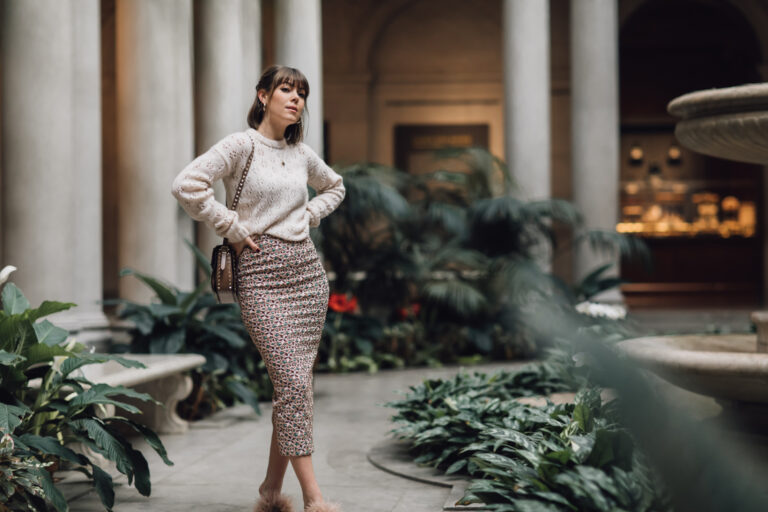 While I'm no stranger to the feminity of dresses and skirts, pencil styles aren't one I naturally turn to. In all honesty, they always feel outdated and very 1983-corporate-office, or simply unoriginal and unflattering. That was until I saw this metallic version with a geometric print that I knew I had to try on. Sure enough, it fit like a glove and in an instant, I was picturing the ways to style it.
What I came up with is what I like to call an updated spin on the pencil skirt – perfect for everything from the office to Saturdays spent at the museum and beyond. Without further adieu, my styling notes…
Mismatch
Part of the outdated version of the pencil skirt lingering in my head is the matching set. You know what I'm talking about – the matching skirt and blazer, both equally ill-fitted and bland. No thanks! These days, think about shopping for the individual pieces you're wearing as separates. Start with the skirt, then choose an unperfectly matched top and shoes. Choose items that compliment eachother, whether through shades or textures, but don't go too perfect here.
Look for something special
Once this pencil skirt was mine, I became a tad obsessed with finding similar options. The updated styling of the skirt came together in a feminine yet relaxed outfit, and one I knew I wanted to create over and over. Instead of shopping for body con or plain pencil skirts, look for something special. A detail that makes the skirt be the focal point of the outfit – and something you want to put on right away. Here are some other favorites that I found in my search…
Forget the pumps
If you're looking to update your pencil in a second, simply style it with an unexpected shoe. Your mind might automatically go to a classic pump, but again, that's not the only option here. In fact, I prefer a slide or even a sleek pointed-toe boot with the pencil look, and that's what I opted for here. By the way, how could I not with these Tory Burch beauties staring at me daily?
Go for a longer hem
Looking back on the pencil skirts that owned the 80s, they all have one thing in common: the length. Hitting right below the knees, it was actually incredibly unflattering! Look for something that resembles the length of a midi and hits right below the calf. It's helpful to the figure and the longer length looks fresh. A slit is always flirty to the figure, and unless you're going tight on top, don't be afraid of something that hugs the curves. Very Joan from Mad Men vibes, and that's always a good thing, no?
Any other styling questions for me surrounding the pencil skirt? Let me know!
Photography by Freddie Cipoletti