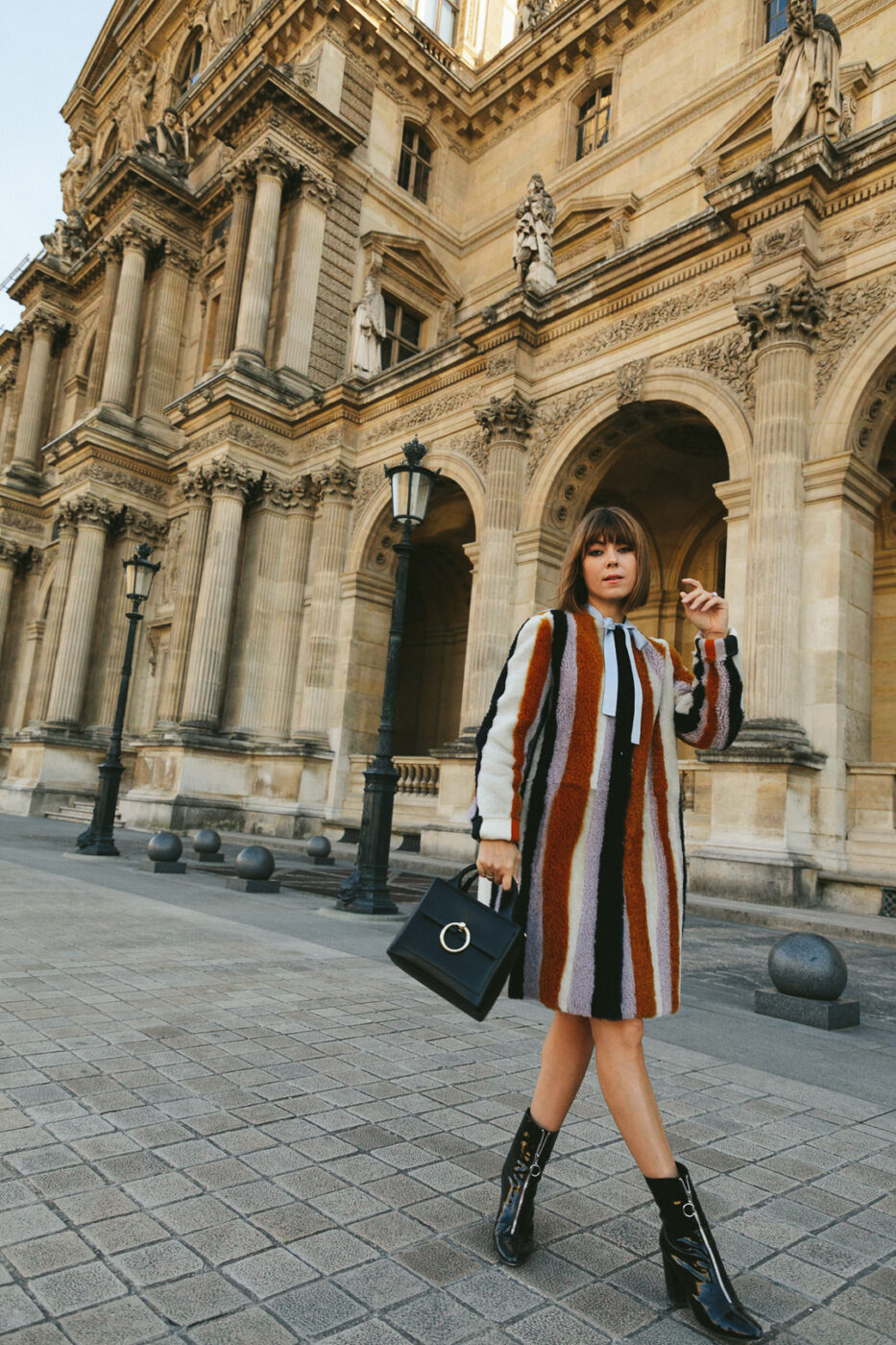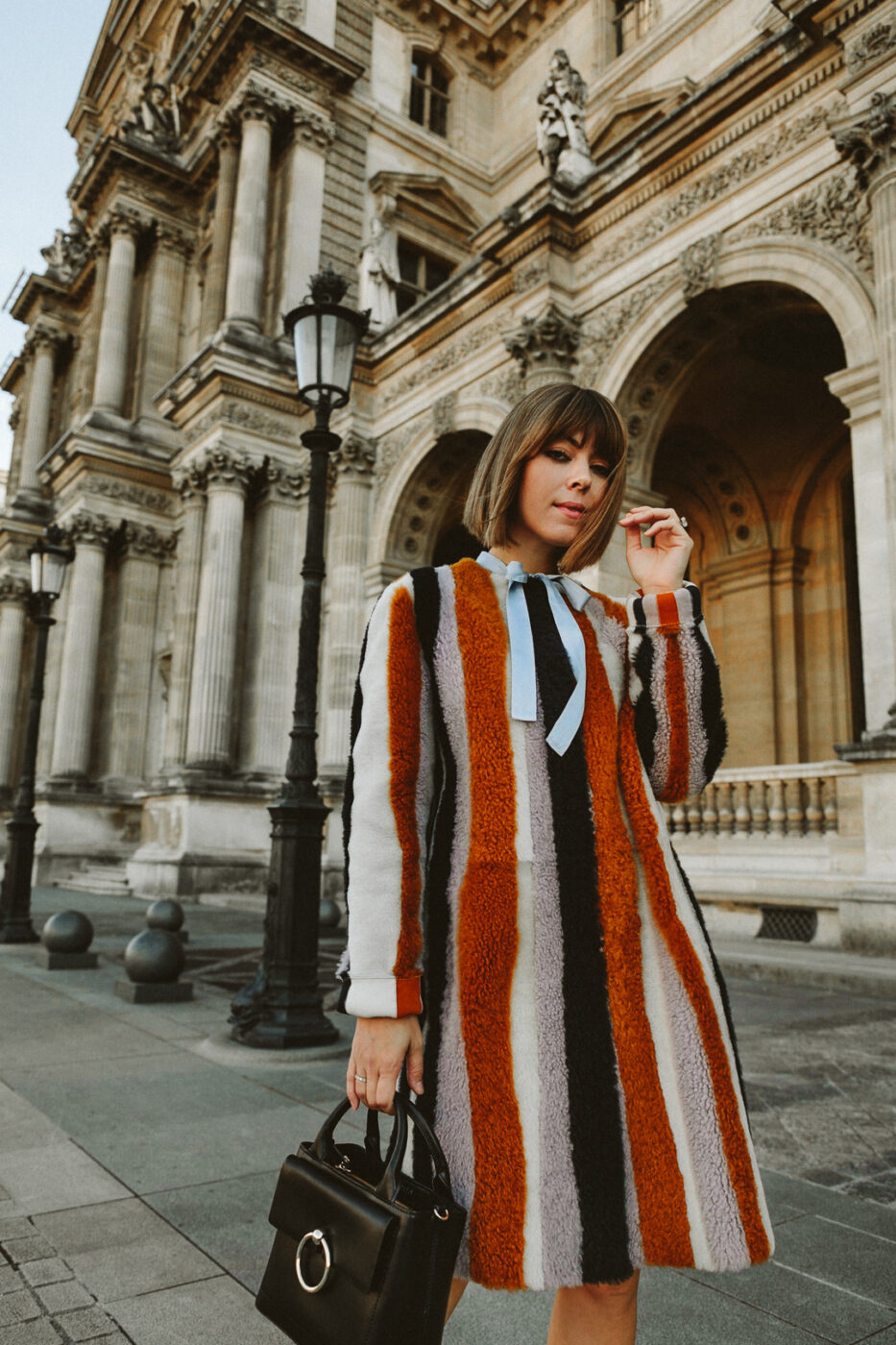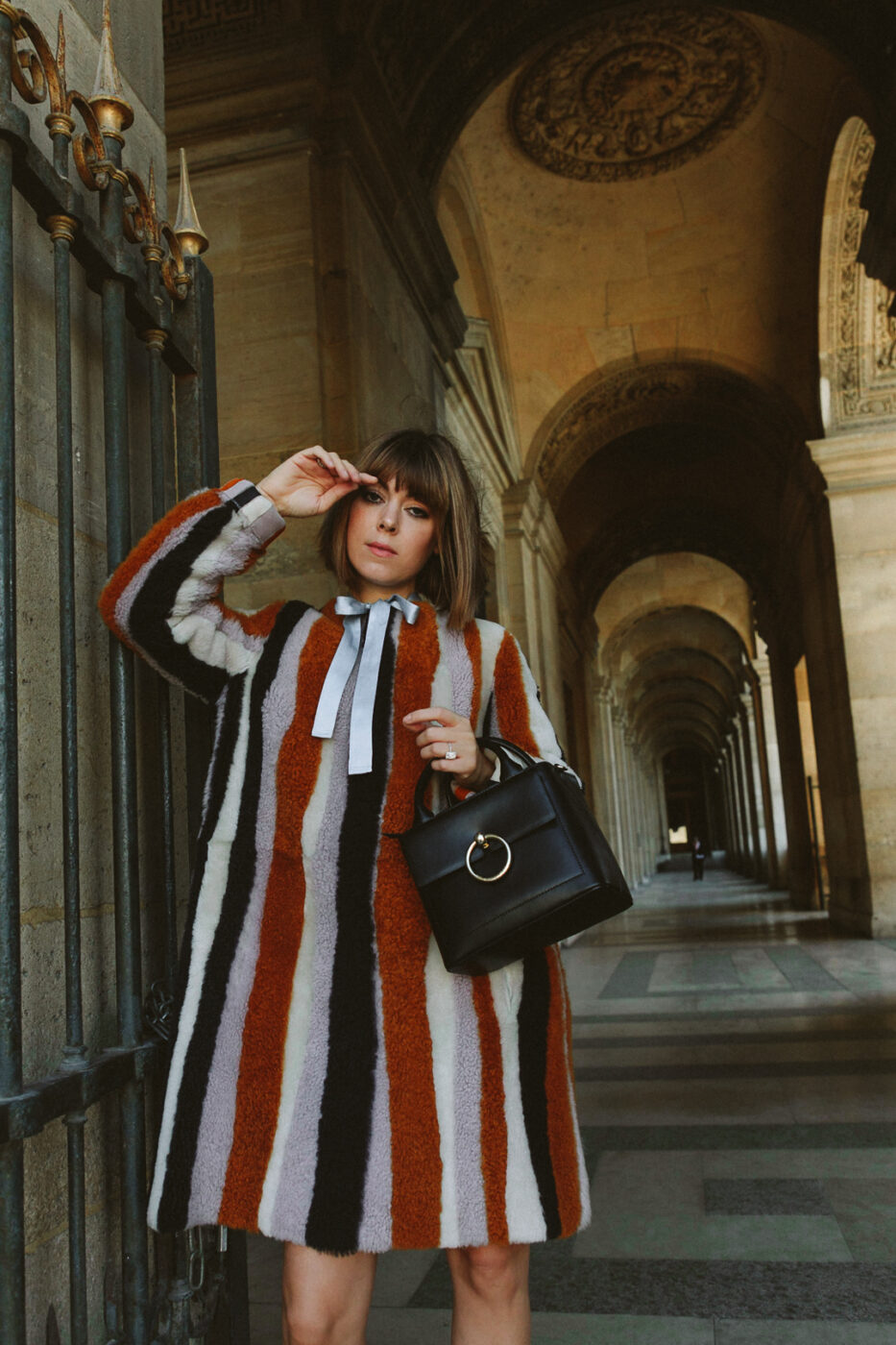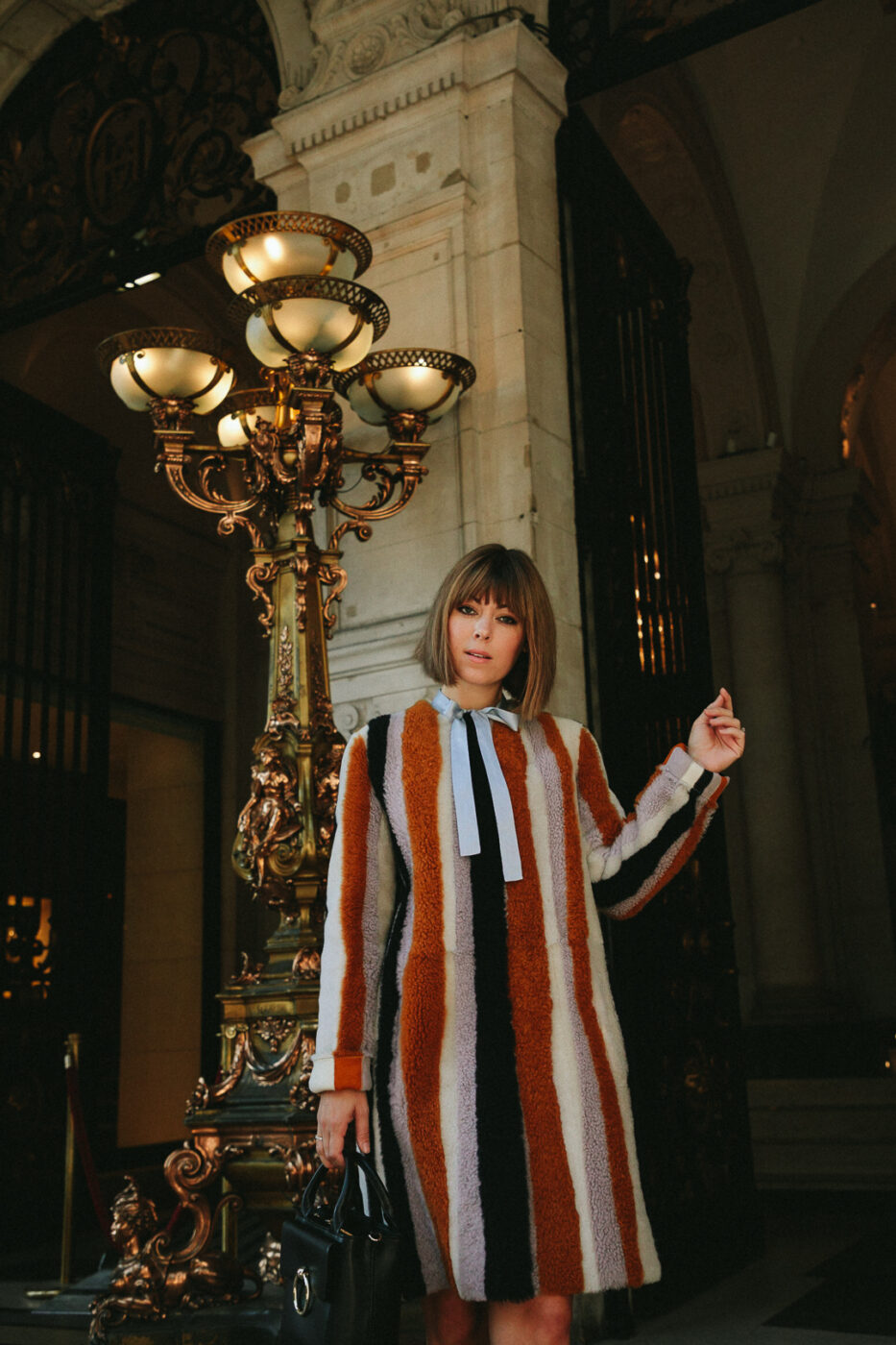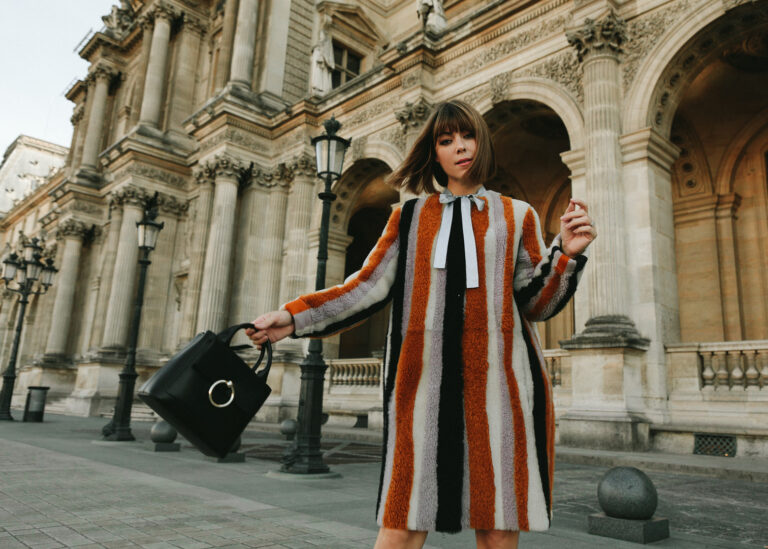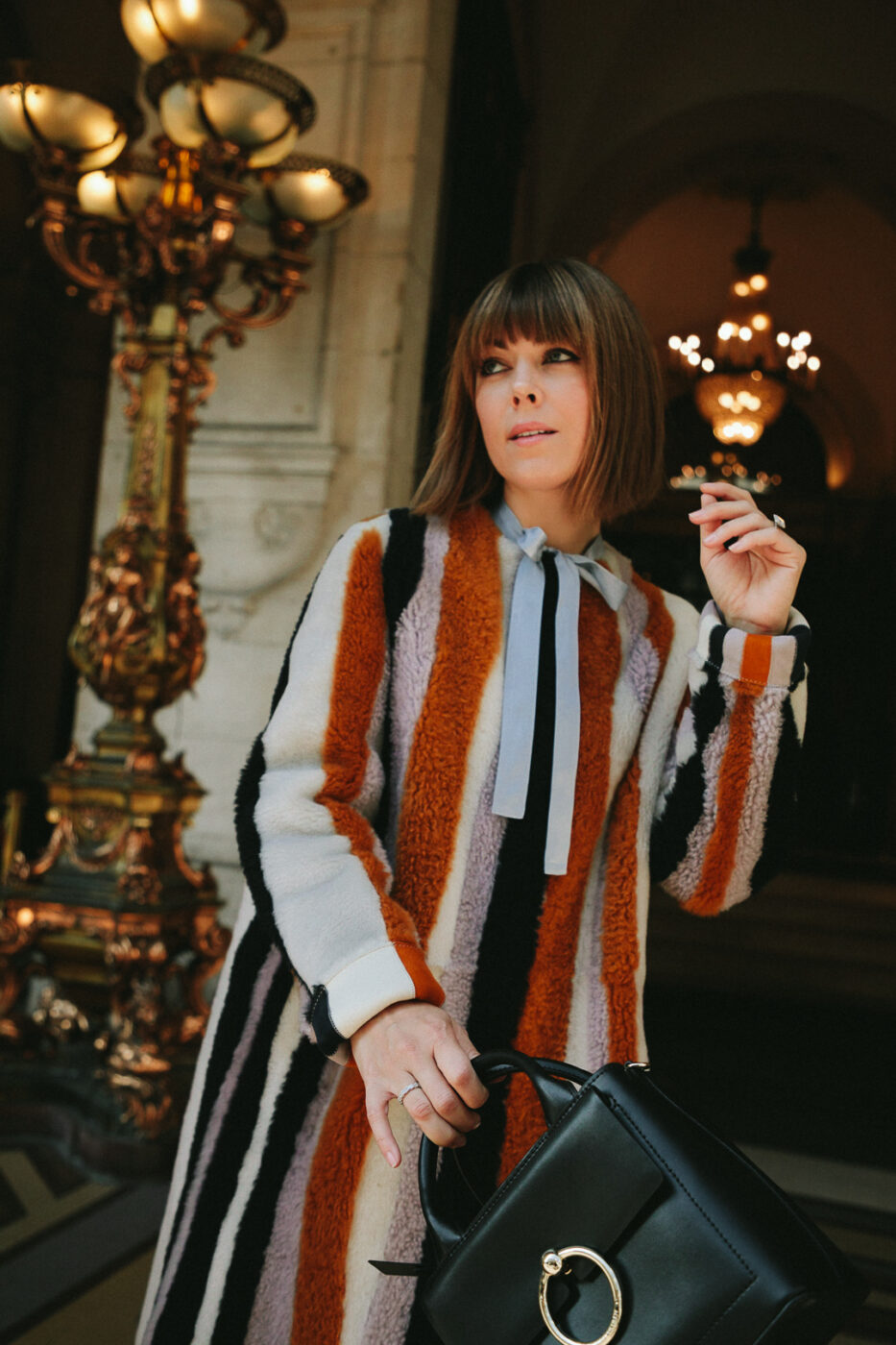 Finding me in a look from decade's past isn't something new; taking inspiration from previous times is a huge part of my personal style. While current fashion excites me like nothing else, it does so even more when it has a nod to something retro. And I live for a vintage moment! With that said, I wanted to put a spotlight on the specific retro trends I'm especially loving at the moment. We may be closing out 2018, but in my mind, it feels more like decades before…
Mod stripes
Stripes are a classic. They're one of those trends that's not even a trend – but we do see stripes take on different forms every few years. Right now, I'm rotating the mod type of stripes. Think thick vertical stripes in a bold fashion, like this Yves Salomon coat that's uber cozy.
Sneakers
While I'm not personally into the #dadsneaker trend, I do apprecaite the resurgence of street style sneaks. Especially all white ones like retro Reebok's or Veja's that turn any outfit into a cool girl look in an instant. Hello comfort and cool! Farrah Fawcett on the skateboard anyone?
Headbands
I've displayed my love for the headband several times now, so I won't repeat myself. But it's official – the headbands from the '60s and '70s are everywhere, and I'm not mad about it.
White tights
'Tis the season for tights, specifically white ones. This trend hits along the same timeline as my beloved mod stripes and is a fun refresh on typical black hose – don't you think? Look for these to be a big trend throughout holiday season.
Fannypacks
I'll admit, it took me a while to get back on this one, but I'm hooked. They're just so easy! And it's a fun twist on classic handbags. Plus, finally enough hands for wine and cheese at season soirees!
Powersuits
Powersuits are back for women (in and out of the office) but lucky for us, they're very different from the 1987 version. Cropped or wide legged and in prints like plaid or even a luxe velvet…mmhmmm.
What retro trend are you eyeing? Let me know!
Photography by Freddie Cipoletti