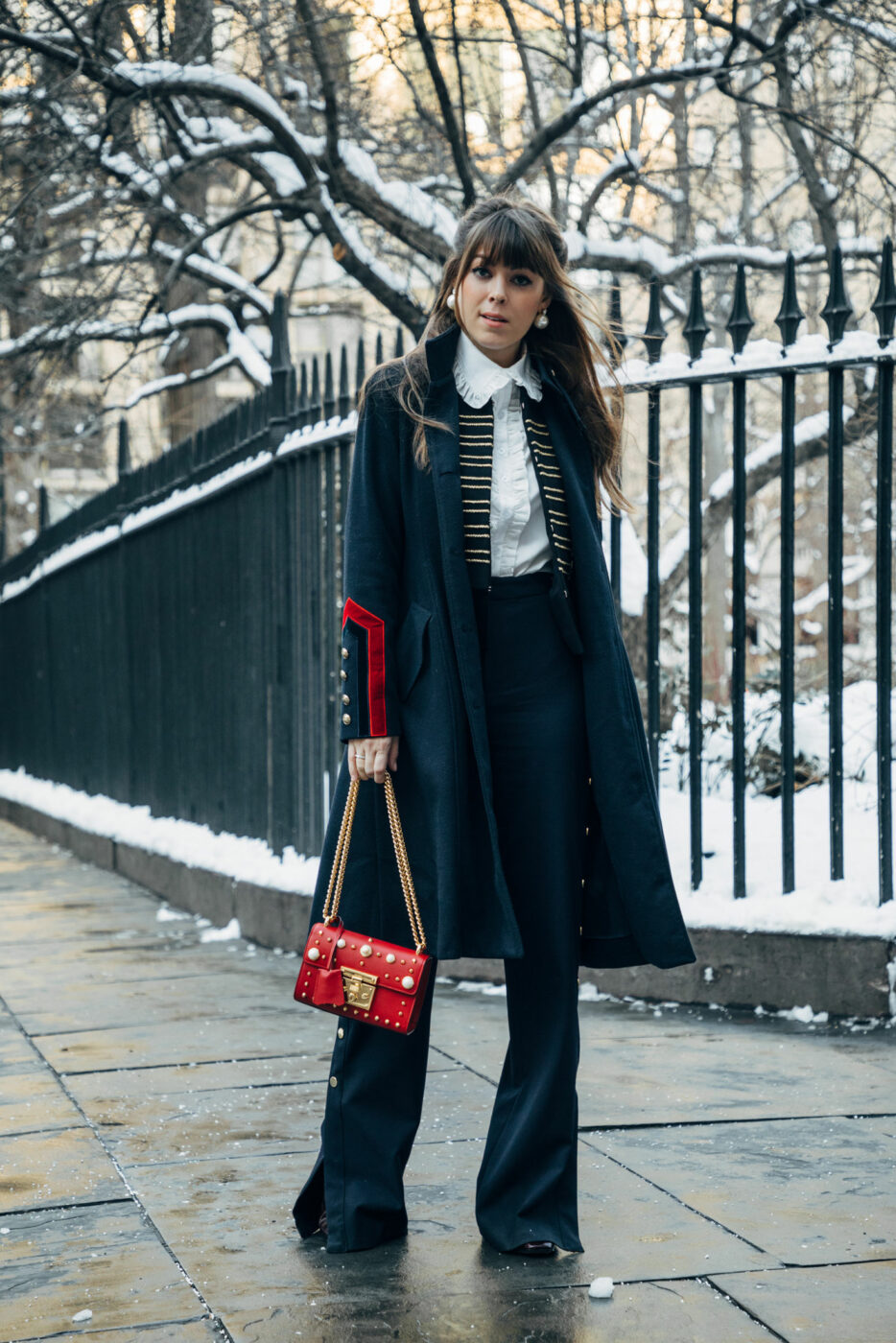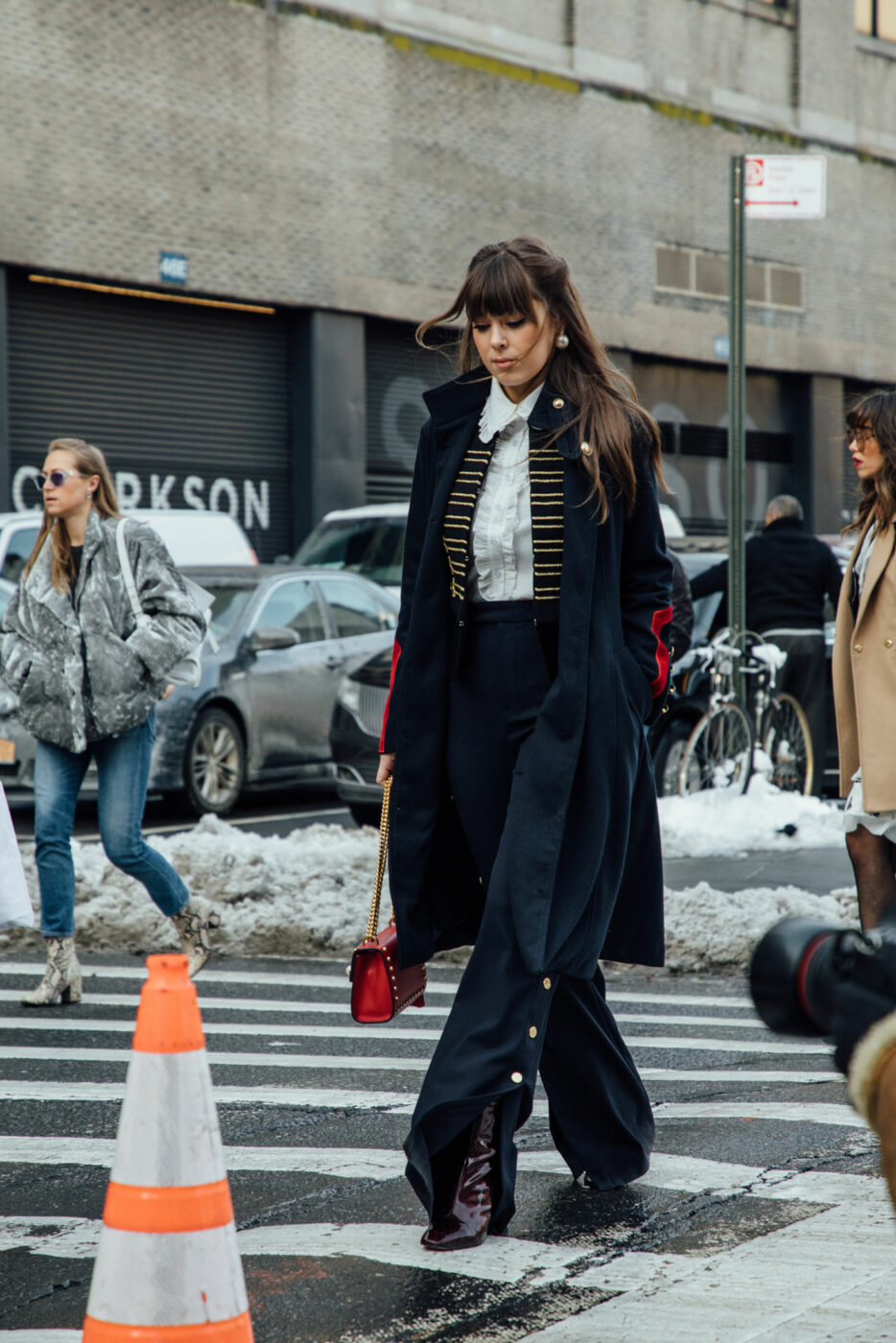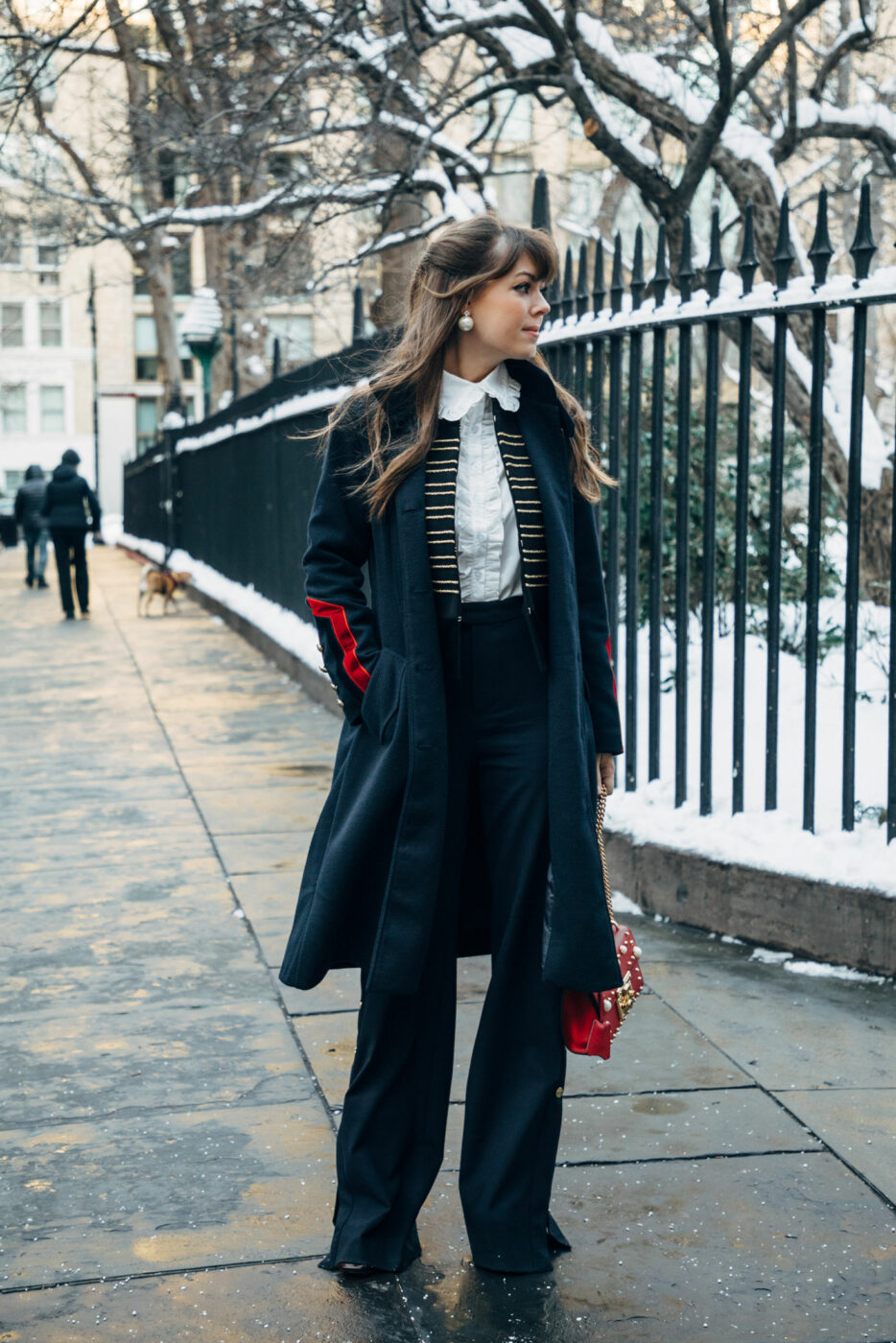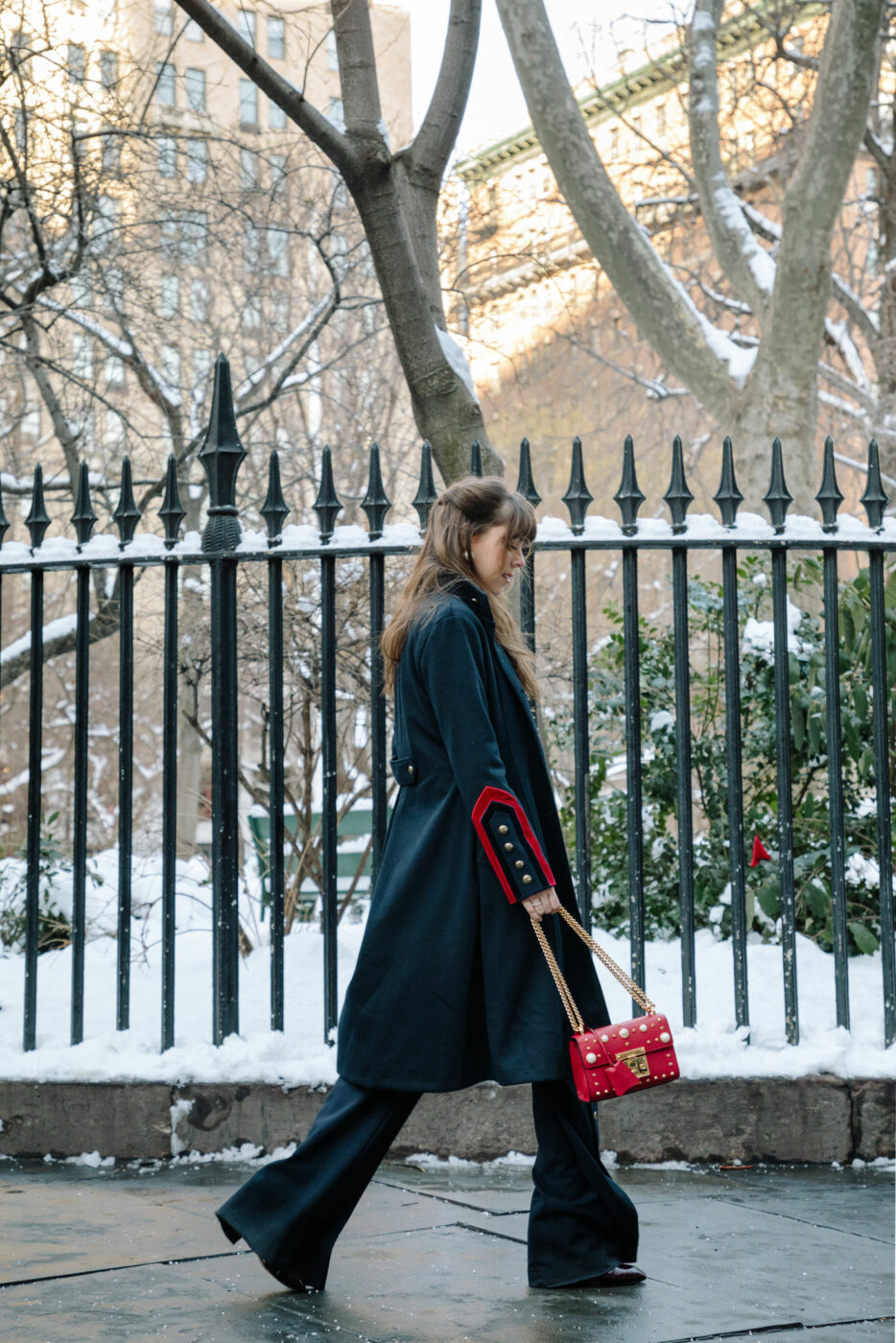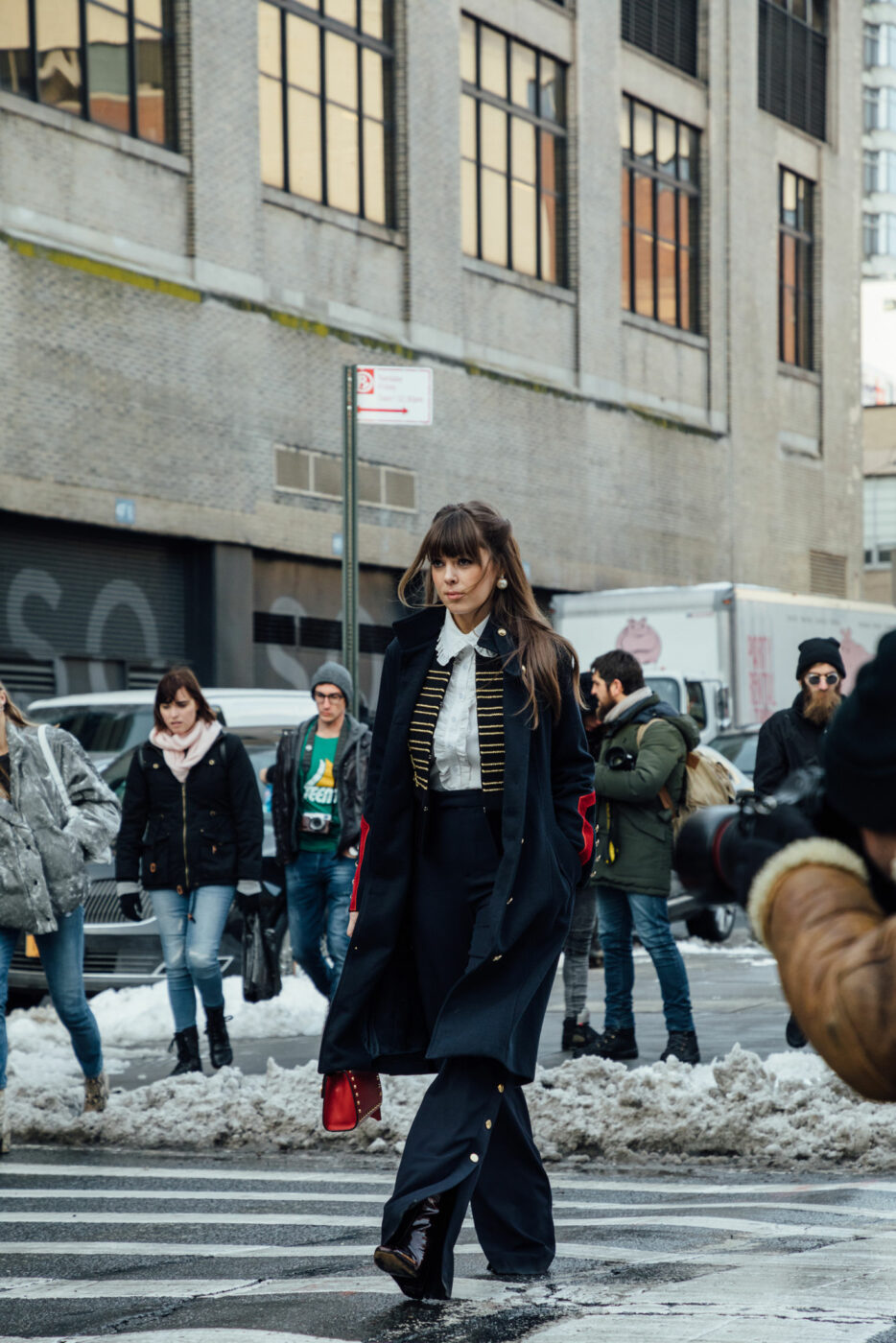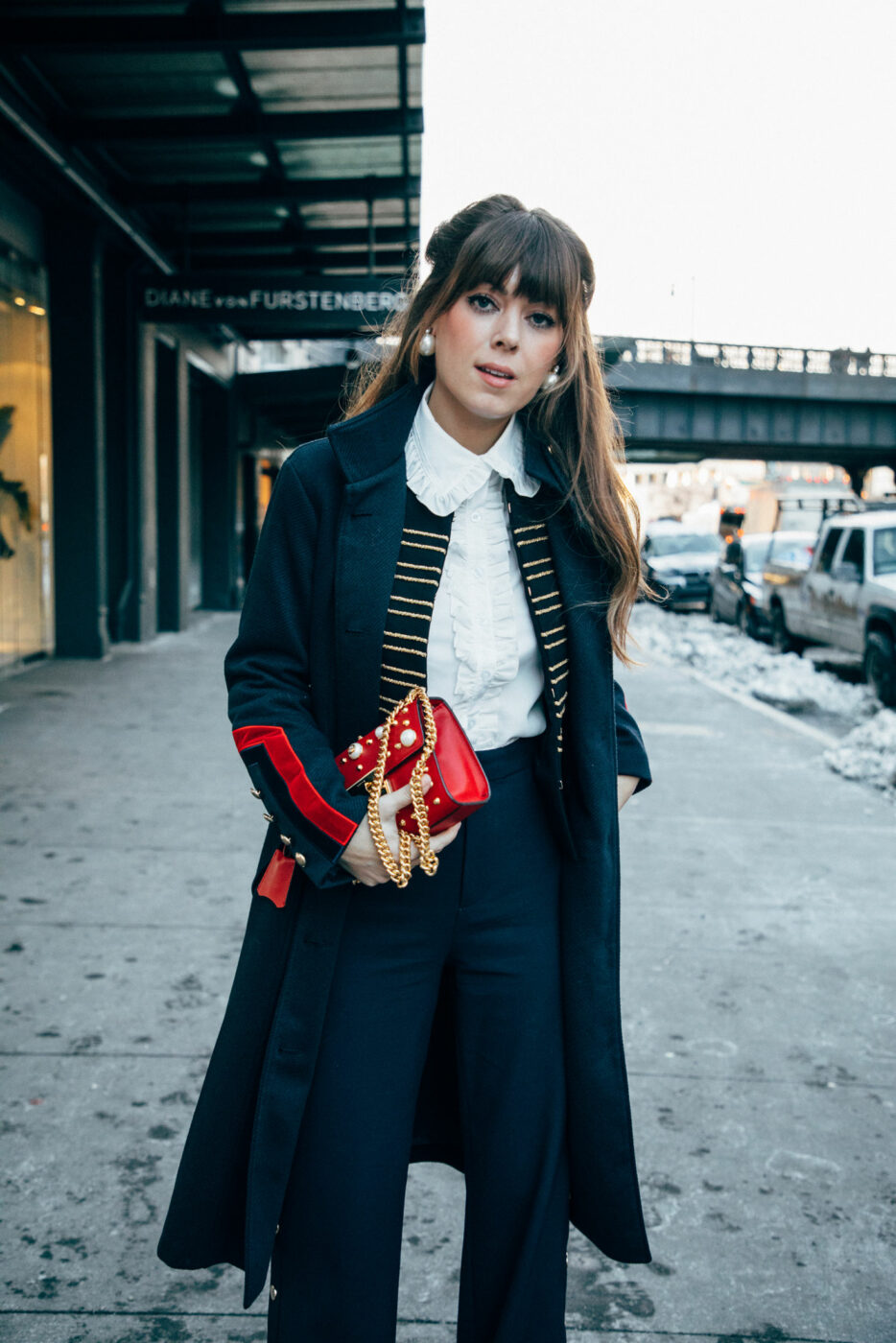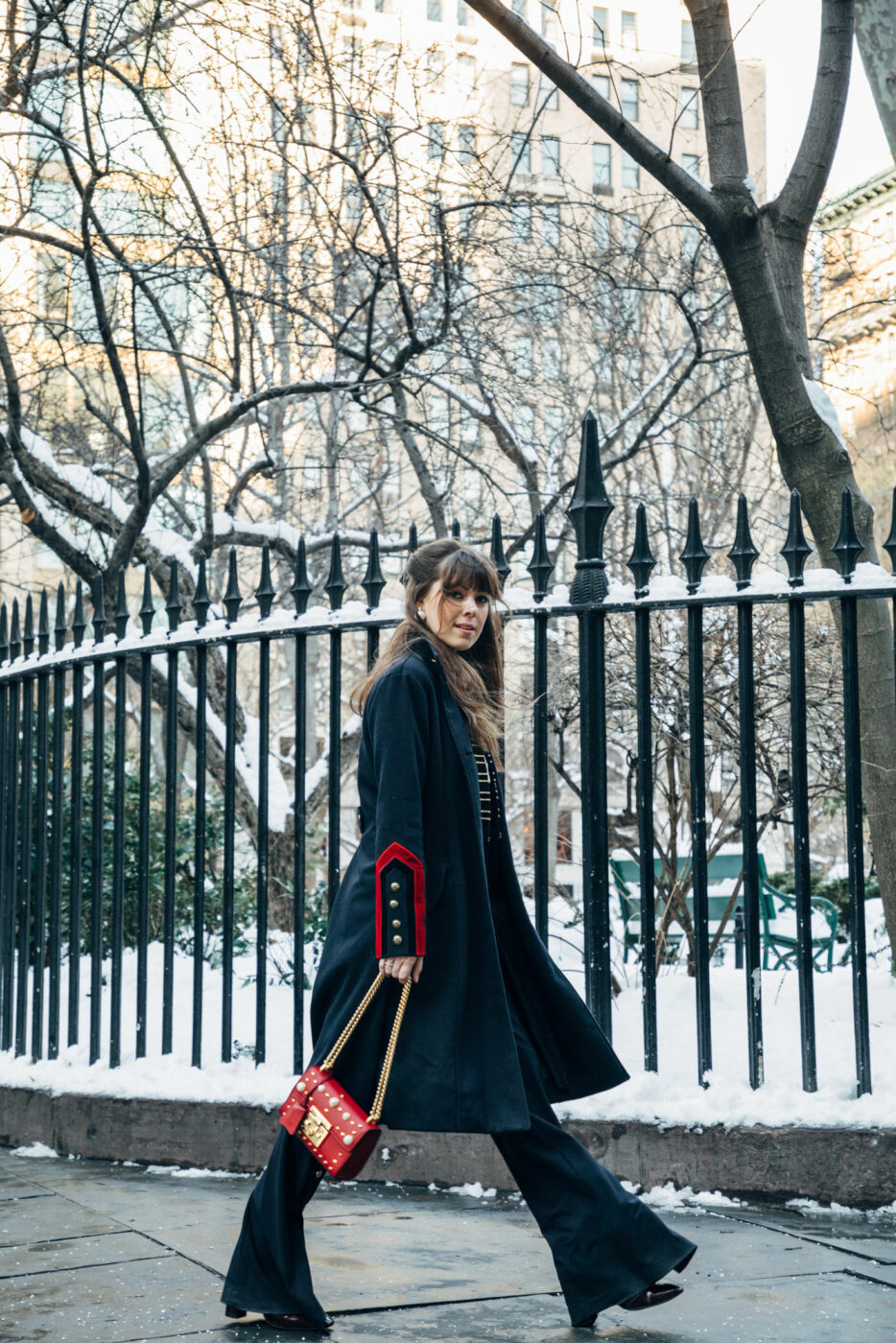 AT-TEN-TION! If there's one trend to take note of that's been marching down the runways across the globe, it's classic military-inspired silhouettes. From tailored jackets, to deep navy's and army greens, the look has an amazing way of embracing a strong sense of femininity. Paired with a ruffle blouse, this timeless military trend and the marriage between strong and sweet is quickly becoming my favorite combination.
EMBRACE THE UNIFORM
The beauty of military style is it harks back to the iconic uniform in a modern way. Broad shoulders, high collars, and belts with gold hardware is a great way to incorporate this style into your wardrobe. It pays homage to those traditional silhouettes while still allowing to put your spin on a timeless trend. Opt for a long, coat and a cinched waist to highlight your feminine silhouette or a cropped jacket over a chiffon dress to give your look a little bit of edge – don't forget the boots!

DETAIL ORIENTED
Embellishments and hardware are key to making this look feel elevated. Gold buttons, intricate epaulettes (those iconic shoulder pads!), and brooches give these outfits their distinct charm. When selecting military coats, jackets, or accessories, seek out pieces that show off these ornamental details.

GO BOLD
Color is an integral part of this uniform. Army and olive greens, rich shades of navy, and neutral tones are always a staple of military style, so why not have a little fun and offset these soft colors with bright pops of red, blush, and gold? Embracing the mixing and matching of these shades to make a bold statement. A great way to do this is through accessories like I've done here.

FANCY FOOTWEAR
Is a chic military look complete without the perfect pair of boots (or booties)? While a traditional look might call for a rugged pair of boots, try pairing your look with a pair of patent leather booties. When you start playing with texture, your look becomes smart. Whatever you prefer: flat boots, heeled booties, or ankle boots, they're the key ingredient in bringing your look together.

Photos by Fred Cipoletti