Introducing TIVVIT, the best fashion app to download now! A social shopping platform where you can Seek, Shop, Share Earn!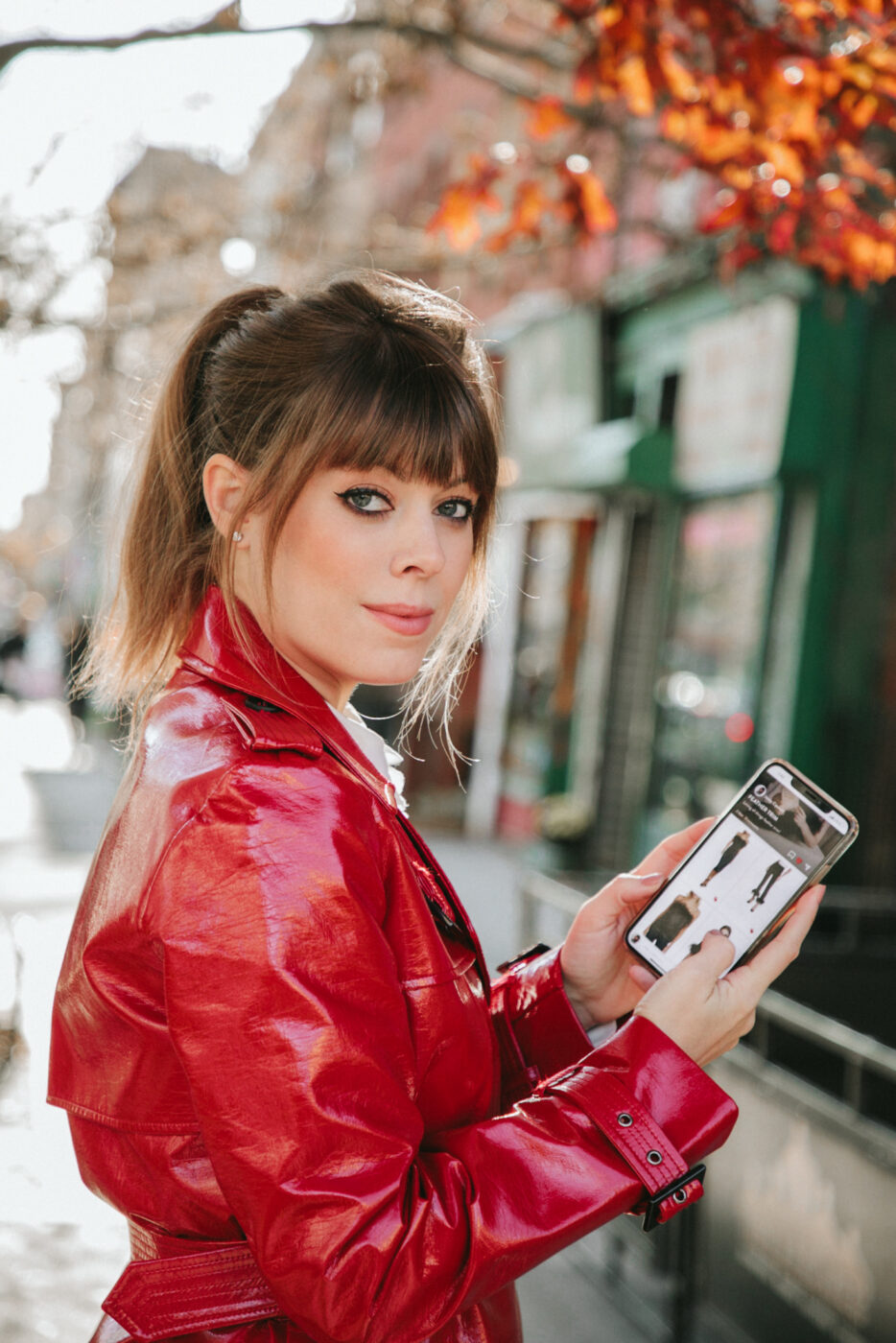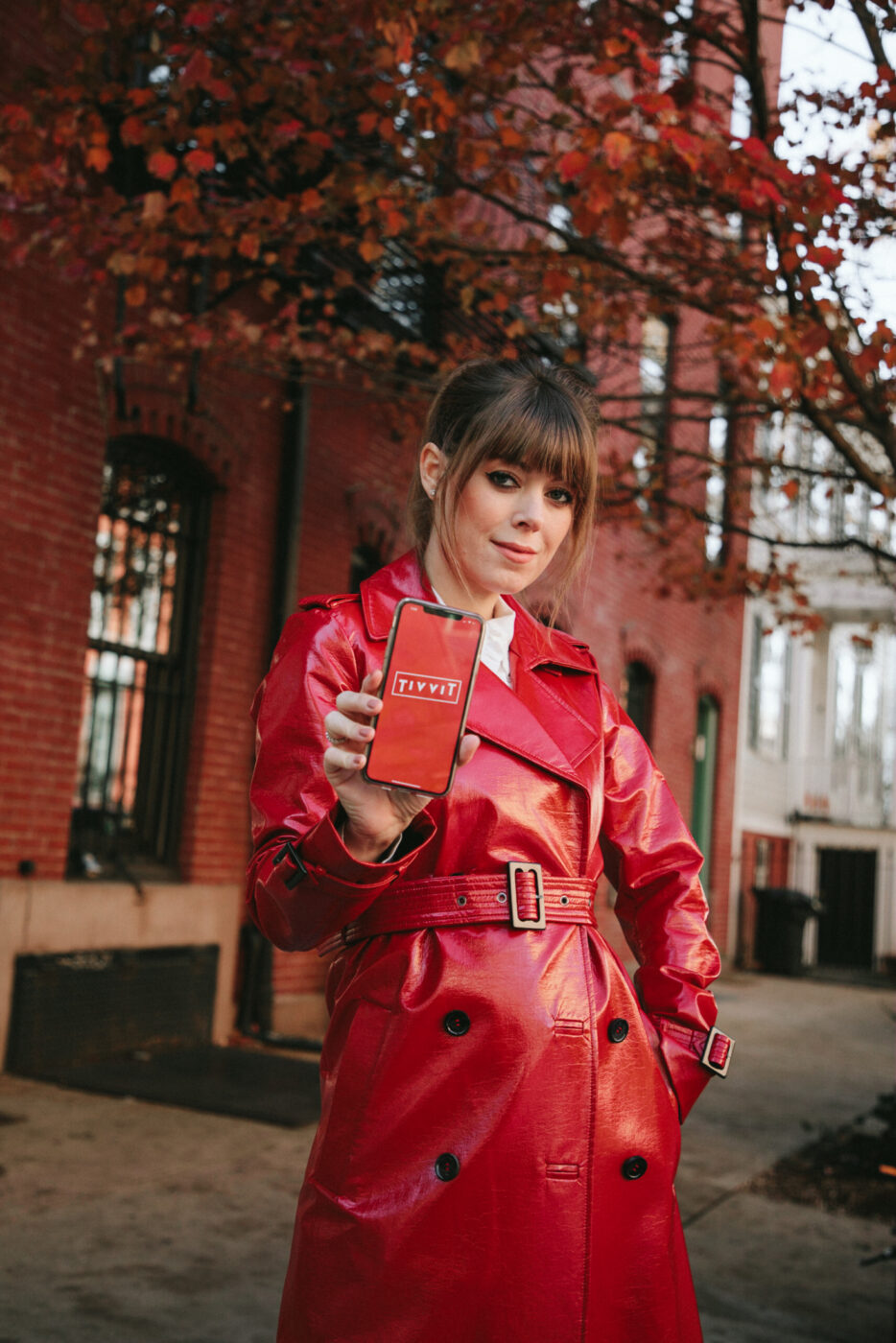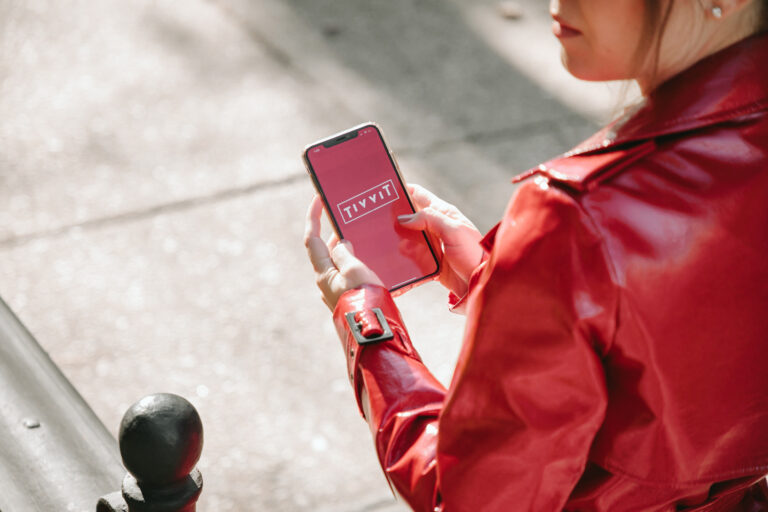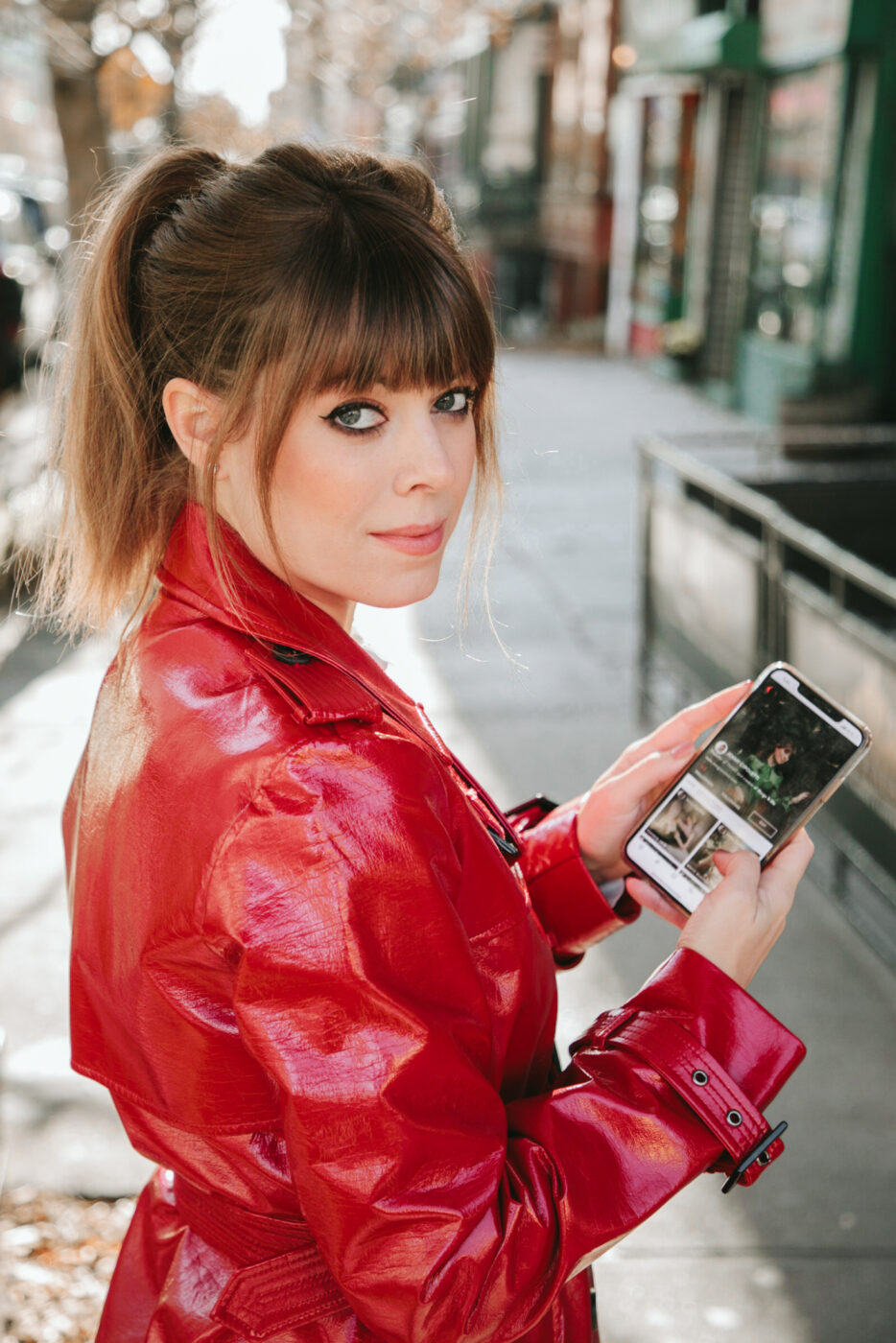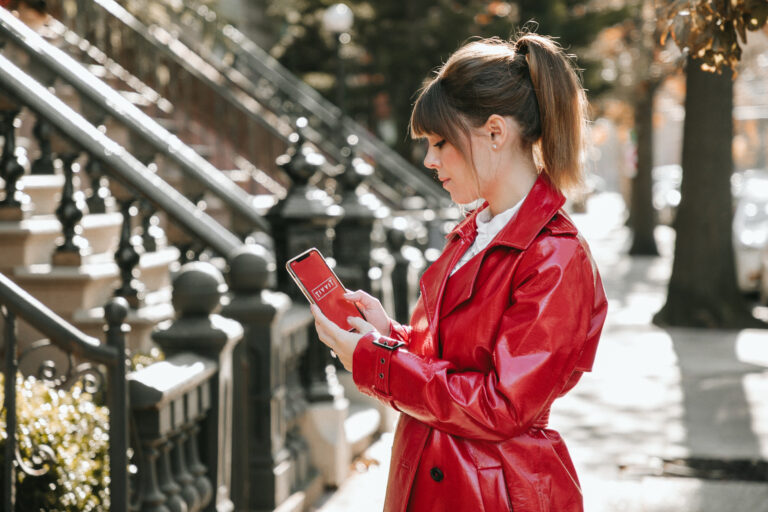 I can't believe I am finally sharing this announcement! This is a tremendous milestone for Freddie and I, three years in the making! I'm very proud to announce the launch of the app we've been creating TIVVIT! Run, jump, leap on over to the App Store to download for free!
With the announcement of our launch is Women's Wear Daily today, I wanted to take the opportunity to finally open up and share my story of TIVVIT, how it all came together and some inspiring lessons I've learned along the way.
THE IDEA
The white space in the market defined…
Four years ago, I was sitting at dinner with a group of girlfriends when one said to the other.
"Oh, by the way, I found those shoes on sale, I put them in your cart!"
I interrupted,
"what do you mean you put them in her cart?
"Oh we have the same log in and just put things in the cart if one of us find something the other has been looking for."
The idea of my two friends keeping shopping tabs for each other was not a total shock. After all, I've been doing this for friends and family for years for the blog, fielding requests that come in the form of text message, DM or email.
"Jenny, I'm going to a wedding in December, I want to wear something black and long sleeve, have you seen anything"
I guess people know I'm alway shopping and since I have access to affiliate networks, it literally pays when I make suggestions.
But what dawned on me is that this concept of sharing and earning isn't a luxury that's afforded to many. Acceptance to prestigious affiliate networks were only available to bloggers with thousands of followers. Why wasn't everyone able to earn off their style like bloggers and influencers do? Surely not just influencers get asked the question, "Where did you get that dress?!"
In addition to this, I recognized that a key element of social shopping was missing. Users not only long for peer-to-peer interaction and social discovery in order to find the products that fit their needs, but they're also tired of being "sold" on things that don't apply to what they're actually looking for. Social shopping is currently structured as one person making a personal recommendation to many people – enabling only one person to earn. Why wasn't there a platform where all users could connect and make recommendations to anyone based on requests – enabling everyone to earn. This "many to many" concept is the foundation and fabric on which the TIVVIT community was built. So with Freddie by my side we set out to create a platform where anyone's requests and personalized recommendations could be shared, made and monetized in a way that is interactive and discoverable.
TIVVIT is a new type of peer-to-peer social shopping app that allows you to monetize your style. You can give and receive personal style advice. Shop or suggest items from thousands of your favorite brands, ask the community questions, all while earning cash on your recommendations. It's social shopping made personal! Best part, you're already approved to earn from 1000's of brands, no approval needed and no, you don't have to be an influencer to use it! But if you are an influencer, it's an amazing tool to use to generate extra cash by connecting with your audience on a far more personal level.
At the heart of it all, I simply envisioned an inclusive platform, where like minded fashion lovers, not just influencers, are invited to share and create their style suggestions—and have the ability to earn money while doing so!
GETTING TIVVIT OFF THE GROUND
We're living in a very special time when the traditional route to owning your own company isn't as direct as it used to be. Margo & Me taught me that I am inherently a mentor in mind and at heart. Therefore, I've always taken having a platform with a responsibility and that responsibility includes being a leader in a non linear way, taking risks and not being intimidated by tradition but instead setting an example to my audience to pave their own path in whatever it is they believe in. Having Margo & Me allowed me to take this journey into being a founder of a tech company and that's something I'm incredibly proud of.
I've always lived by the guiding principle that you can do anything you put your mind to and I've been incredibly lucky to be surrounded by brilliant people who support me. Having an idea is one thing but then turning that idea into a tangible product that's never existed before in the tech space could be intimidating to some, but Freddie, my husband, co-founder and creative counterpart, and I thrive off opportunities to create and we're really good at executing – that's truly been the secret to our successful dynamic over the years.
Freddie and I set out to create a wireframe deck we put together in none other than trusty old powerpoint. We poured our ideas into this for months, combining everything we love and hate about social media and the current state of social shopping, we were like mad scientists!
In addition to this, the past five years of blogging have afforded me the opportunity to come across some incredible people in the space. They've not only helped me on my Margo & Me journey, but now my TIVVIT journey as well.
One of the first people we went to with the idea for TIVVIT was Chloe Watts, of Chloe Digital! Having worked together for years on Margo & Me, I knew Chloe spoke the language of fashion and tech – a rare combination – if anyone could understand if this concept was feasible, it would be her. I'll never forget our first meeting where I introduced the concept – her excitement, enthusiasm and endless (I mean endless) support for it is truly what put us on the path to eventually design the app. This was the first step.
Next, we needed someone to create the app. My connections in Silicon Valley are strong since I grew up there. So Freddie and I set out to pitch and find someone to execute our vision. We were lucky enough to land a meeting with a big mobile technology company and pitched them on the concept. They take on a few projects a year to develop and are pitched with thousands's. They chose TIVVIT and that's when it all became real!
My business before had always been self sustaining and didn't need investments, but to get this app to where it needed to be, we needed funding. Freddie, spent 10+ years in the film industry prior to joining me full time on Margo & Me and eventually launching TIVVIT, so he had experience in things like raising capital for the films that he's produced over the years.
And just like that, we were back to pitching, only this time we had proof of concept and had assembled the team to create the app. Once these pieces were in place, we were able to find seed funding to start on our journey.
This was the trifecta I needed, and in 2017, TIVVIT was born.
FINDING A NAME
The best thing you can do for yourself when starting a business is find a good legal team. One of their first pieces of advice to us was that if this business became a success, we would want protection of the name. Therefore we needed to find a word or name that wasn't trademarked. When I say we went through thousands of names, I am not kidding.
One night, after being denied yet again by the trademark office. Freddie and I actually pulled out his childhood encyclopedias to search for random words! At one point, we even attempted buying a trademarked name from someone but we were strung along for moths with legal fees following just to have the guy change his mind on us. A blessing in disguise.
Freddie and I realized quickly that we would have to invent a word from another word. We were playing with words that are important to the curator space – creaTIVe, collecTIVe, supporTIVe, distincTIVe. So we took the TIV out of each of these words that described what the app would be to our users and TIVVIT was born! I also love that it's not fashion or style related so that we can venture into different verticals that we're planning for post launch. Say hello to beauty, interiors and everything in between!
WHAT MAKES TIVVIT UNIQUE
It's not just for influencers! There's no pressure to share images of yourself on the platform. You can share and interact the same way without ever having to upload a photo of your self. But if you are an influencer, I see it personally as a great tool to directly interact with your audience.
What I love most about TIVVIT is that users have the freedom to choose how you want to use the app. In our beta testing, it was really interesting to see all the different use cases and how it was used as a tool. Because TIVVIT has several different functions, different people will use it differently. Some will make recommendations to earn. Some will look to the community with requests. Some will create inspiring collections that their friends and families can shop from directly! The options are endless!
TIVVIT is also non exclusive which means that everyone who signs up is automatically approved to start earning, you just have to link your PayPal or Bank Account account to start earning. We send the commissions directly to your account.
Discoverability! While other platforms may offer stoppable online "store fronts" for users to earn affiliates from, TIVVIT offers users the ability to interact with their peers on the platform which creates a tremendous amount of discoverability. By combining features like asking questions to the TIVVIT community, interacting with comments, collection curations, direct messaging, and seeing what other users purchased enables the TIVVIT user to have an immersive social shopping experience.
WHAT USERS ARE SAYING
On November 18th, we soft launched in the App Store with our official launch happening today! We took the last two weeks to see how the app would grow organically by word of mouth and we are blown away by the reaction and by the amazing feedback we've received in the App Store so far. So here it is, feedback from real people using and loving the app!
"Loving this app! It's user-friendly, fun, and has the possibility to monetize, so it's a win-win! "
"When everything you have been looking for in a fashion/ style/ shopping experience comes to one platform. Genius."
"This app allows me to be creative and earn some extra money from the comfort of my own home!! LOVE IT"
"This is a great app for shopping the new fashions! Or if you don't even know what you're shopping for it's great for that too! I love that you can talk to other people on the app and ask questions. It's a great community for people who love fashion!"
"I just downloaded this today and posted two items I've been looking for alternatives for and within moments I had two different great recommendations! I can see this is going to be my new go to for getting ahold of the clothes I'm looking for. Yay!"
All of this support truly gives me all the faith in the world that when you truly commit to a vision, you can and will accomplish it. And it's this kind of feedback and support from you guys that keeps me moving on this path.
So if you've had a chance to download and play around with TIVVIT, I'd so appreciate if you'd take a moment to rate and review.
SNEEK PEEK
Still on the fence on how it all works? I've included a few screen shots here that break it down. One of the things I'm most proud of, is how familiar it feels. I didn't want to reinvent the wheel, I wanted to use buttons, icons and traditional UI features so that it was easy to navigate. However since the concept of shopping, sharing and earning is something that's not quite familiar to everyone yet, here's a little rundown of how it works and how you can set yourself up for success in the app.
When you sign up, make sure to set up your profile with a description and upload your profile photo so people can see you!
Activate your commissions in the earnings tab. By linking your PayPal or Bank Account, you will be able to track your sales and see your commissions earned.
Create a collection by pressing the + button on the footer menu, this will enable other users to shop from your collection so you can start earning when people visit your page and buy from your collection. With the holidays around the corner, collections are a great place to create your wishlists to share with your family.
Peruse the feed and see what other users are asking! Make some recommendations based on their request, when they buy, you earn!
Get familiar with the product Catalog! The TIVVIT catalog is home to thousands of brands that you're already approved to earn from. You can search by brand, by retailer, sort by sale items only. It's super familiar to how traditional retail site searches work. The brands included are our launch partners however we are working on implementing hundreds more as we speak! If there's a brand you want to see in TIVVIT, don't be afraid to drop me a DM and I'll get to work!
Tell your friends! The community works regardless but if your the style savvy friend of your group who's always being asked for fashion advice, get your friends on TIVVIT so that you can "TIVVIT it to them" next time they ask, "Where did you get that?!"
Thank you sincerely for your continued support and I look forward to seeing you in the app!
And without further adieu, here are the welcome screens to point you in the right direction.