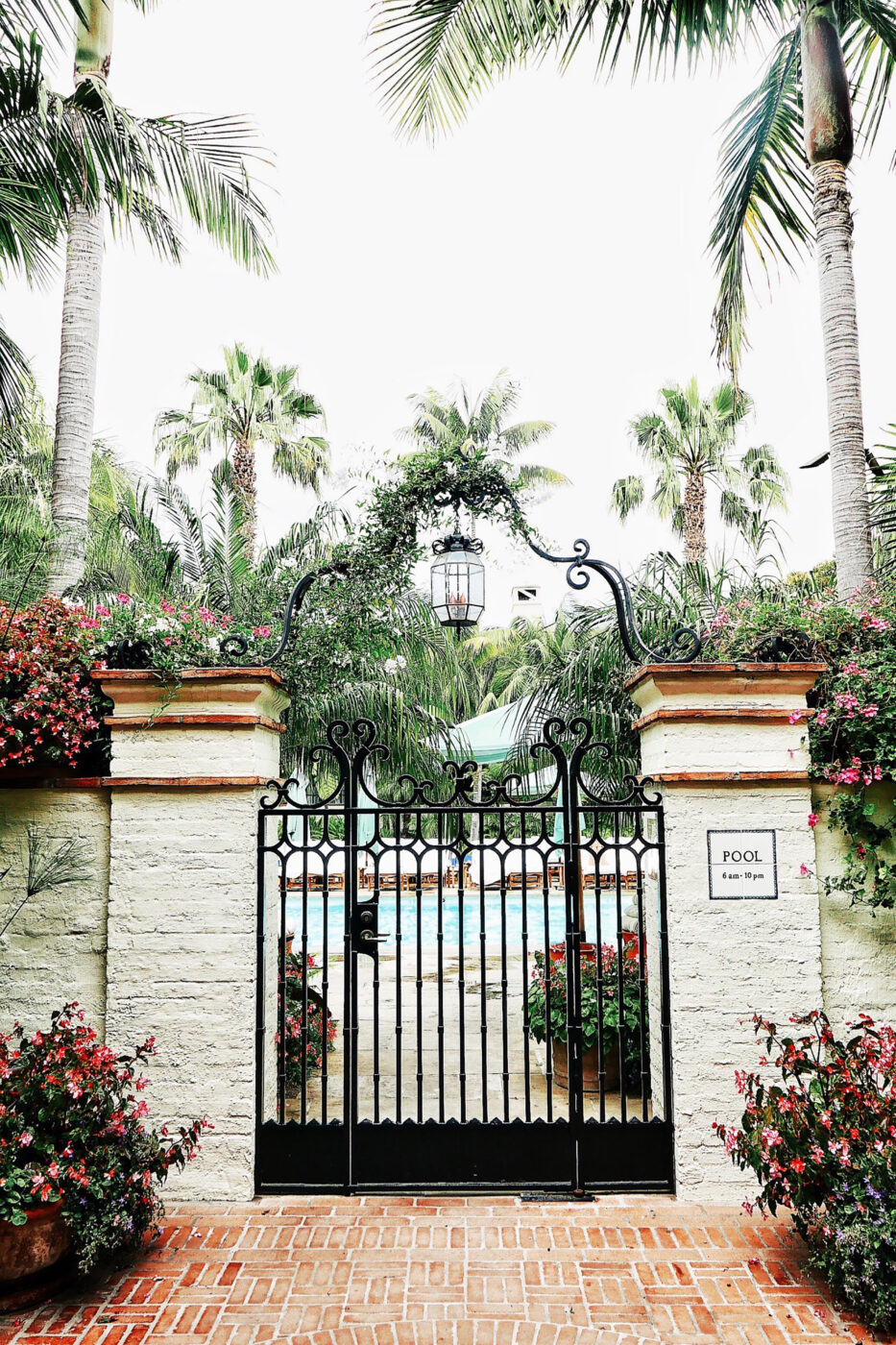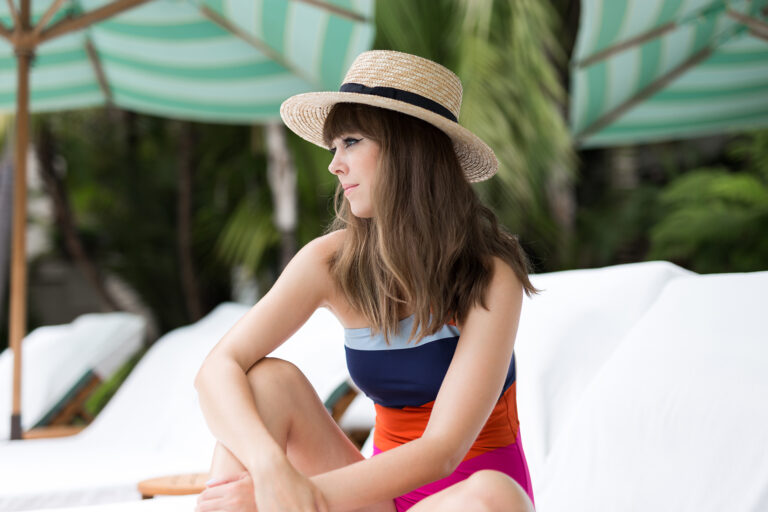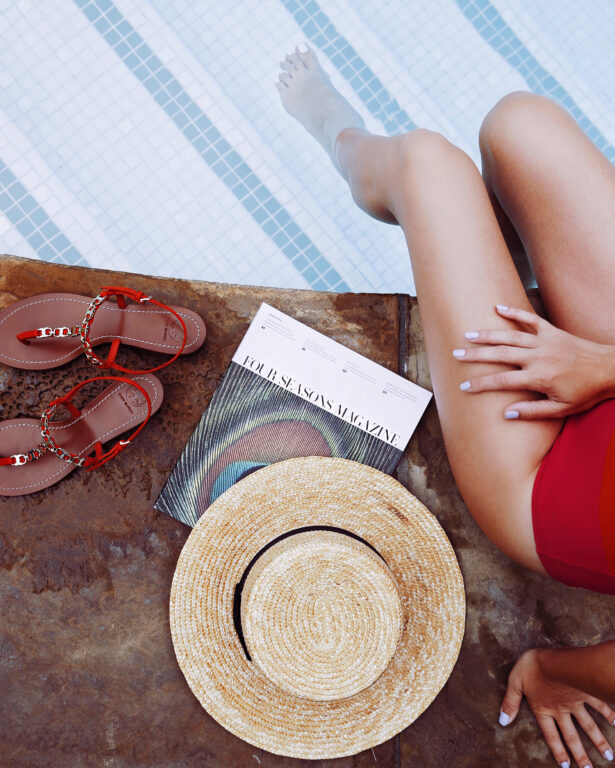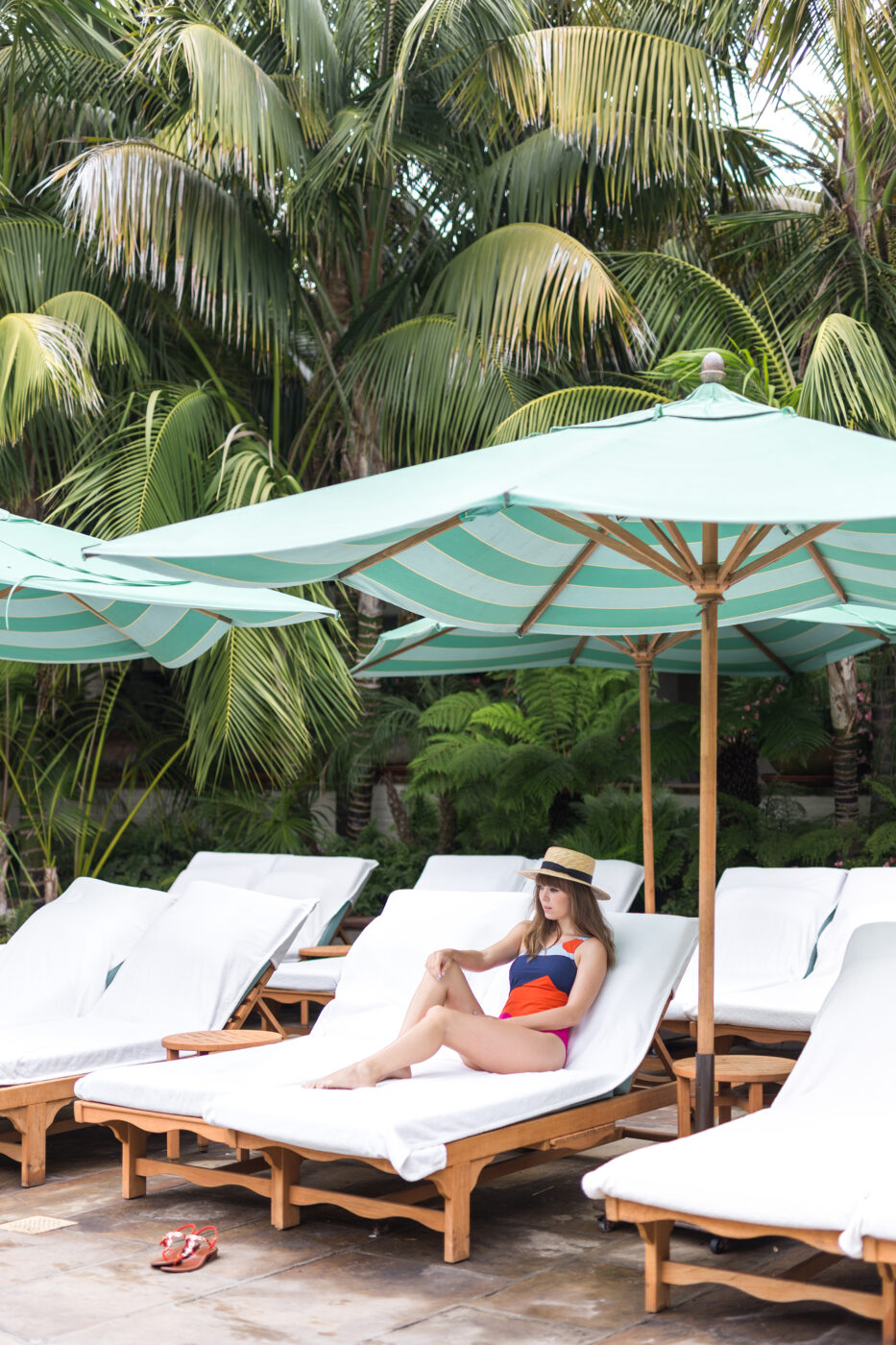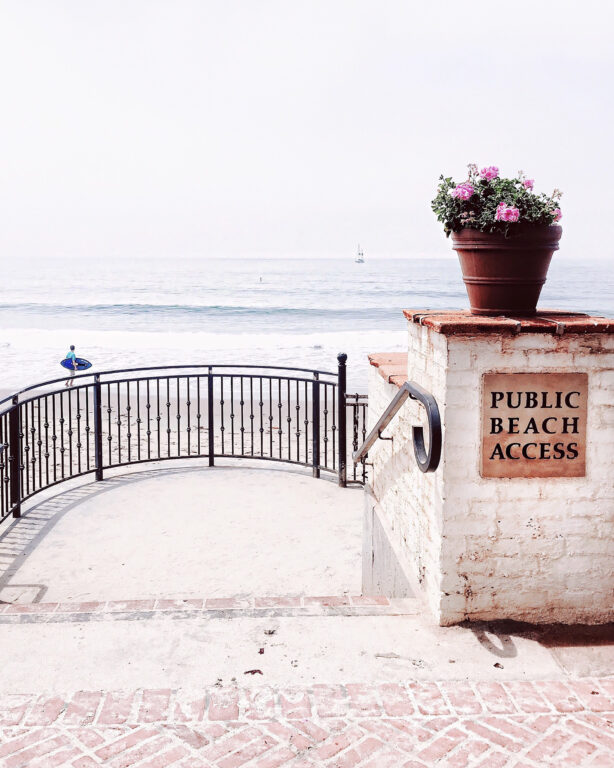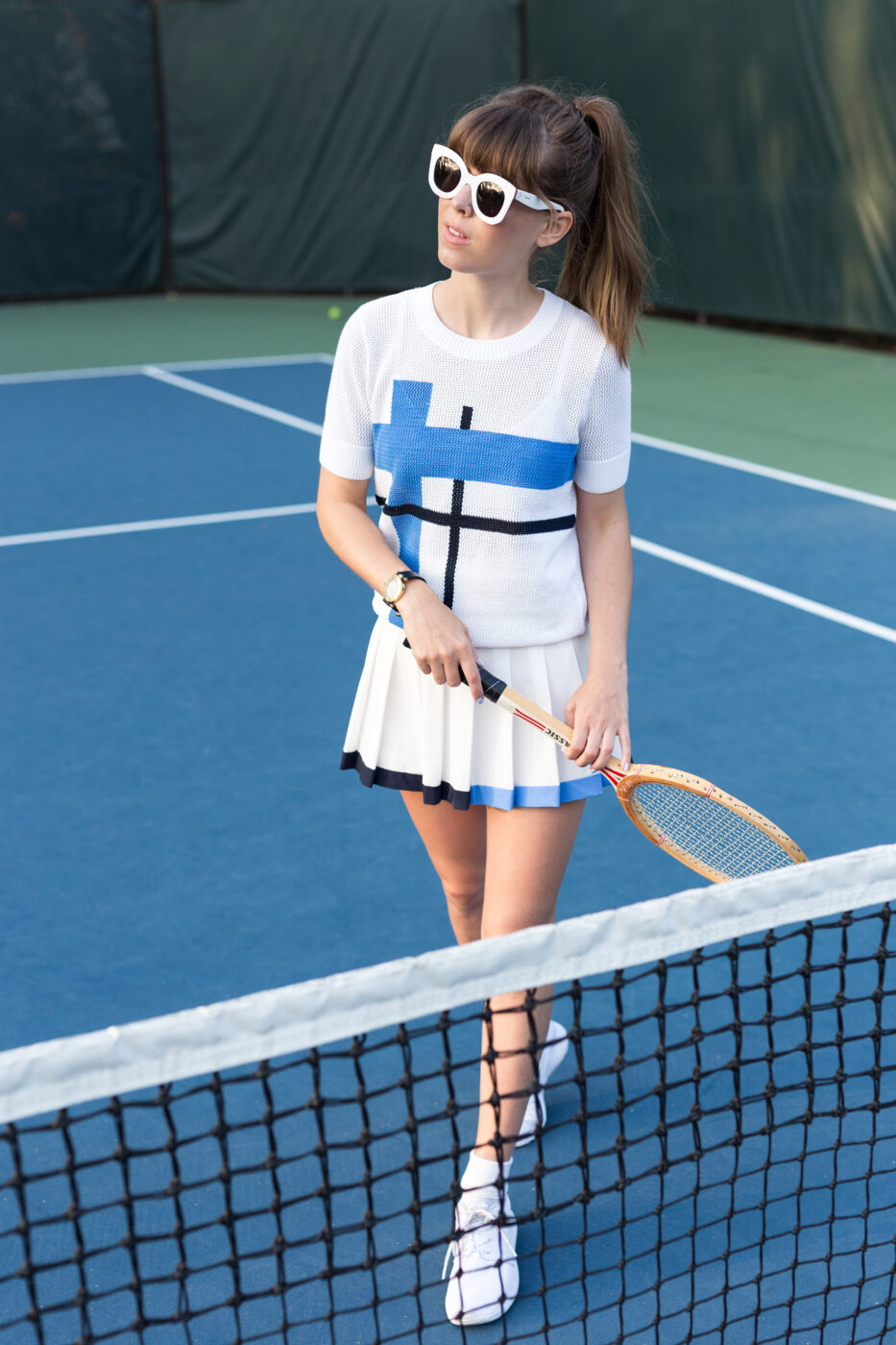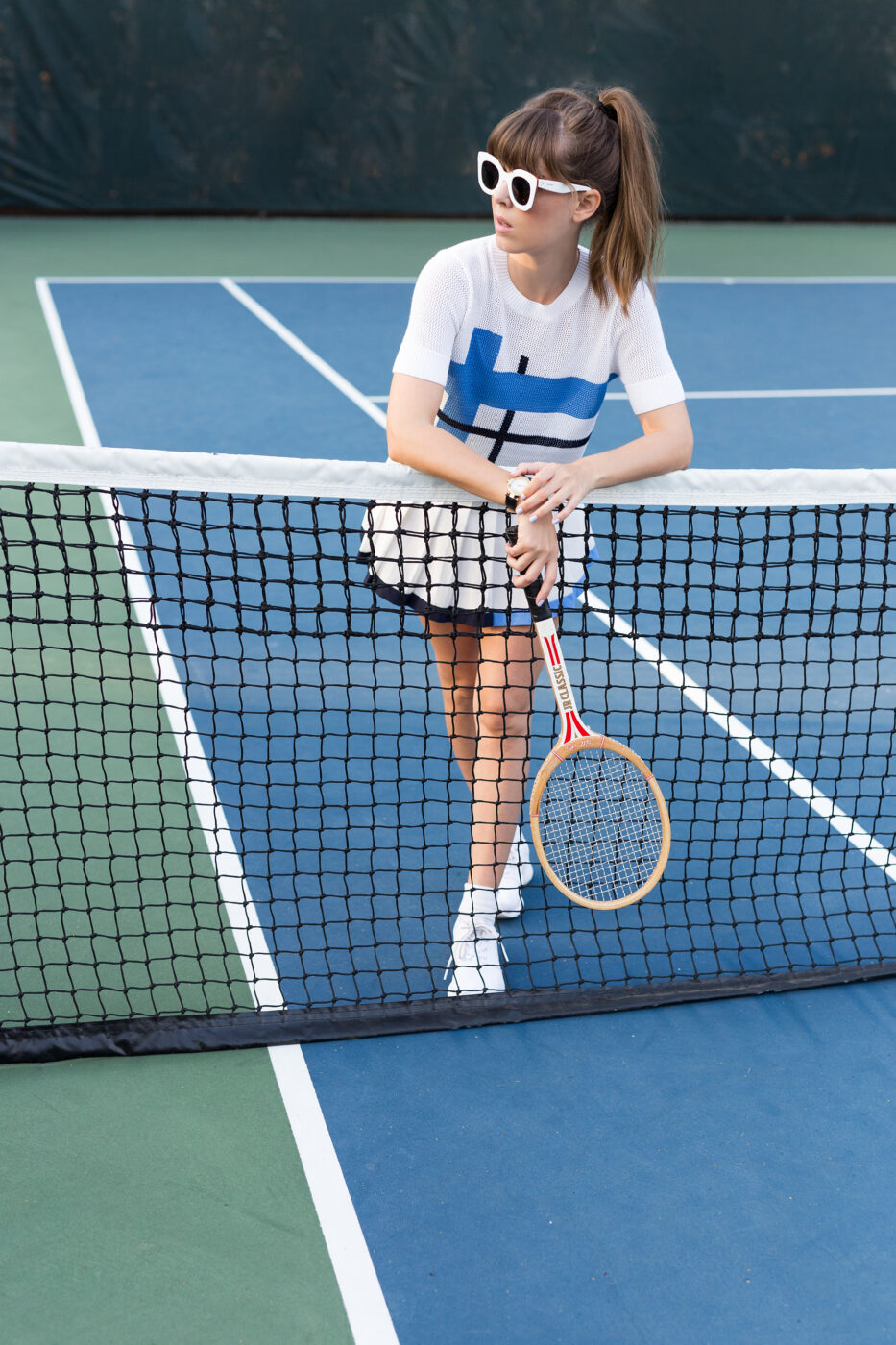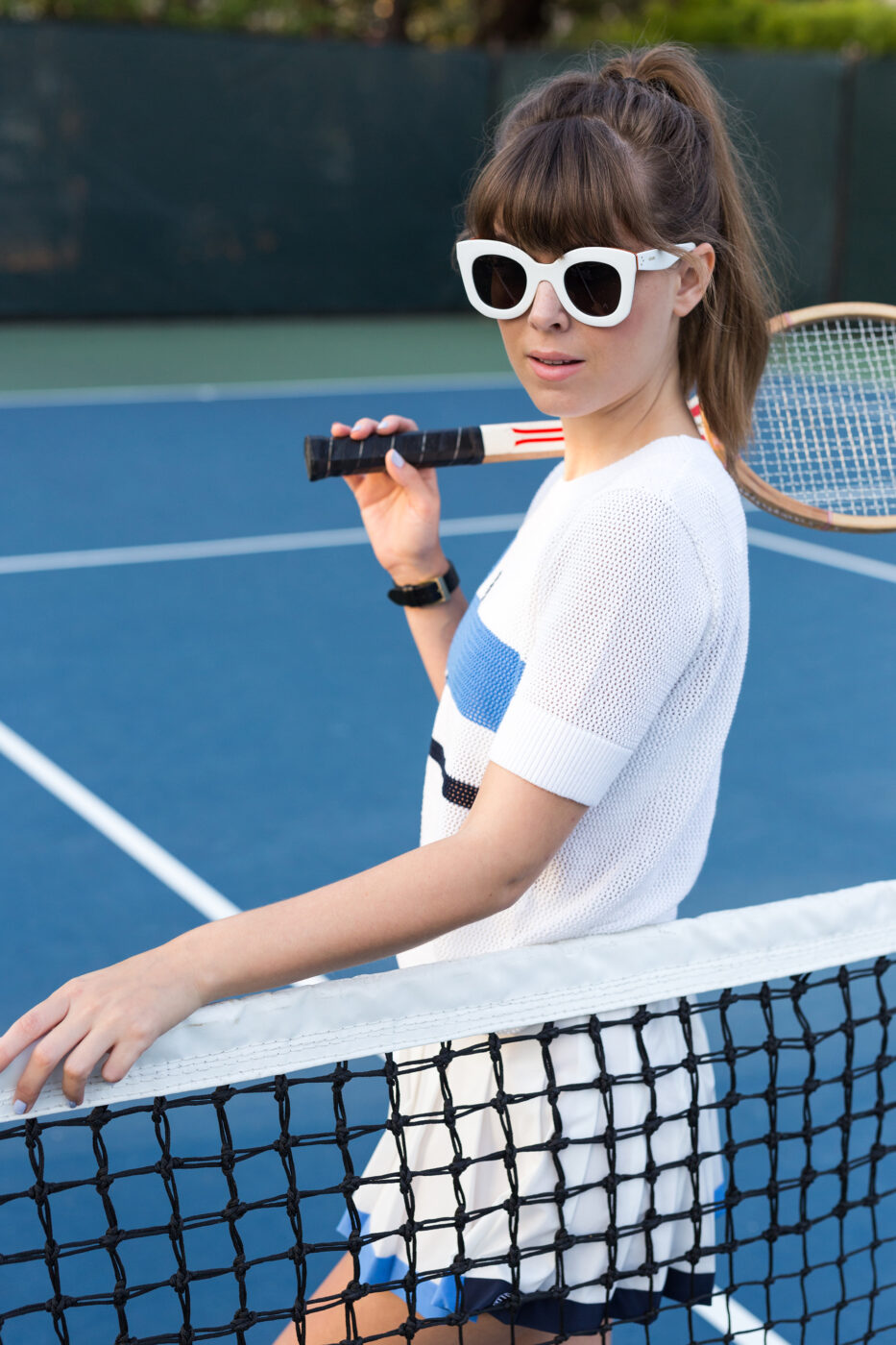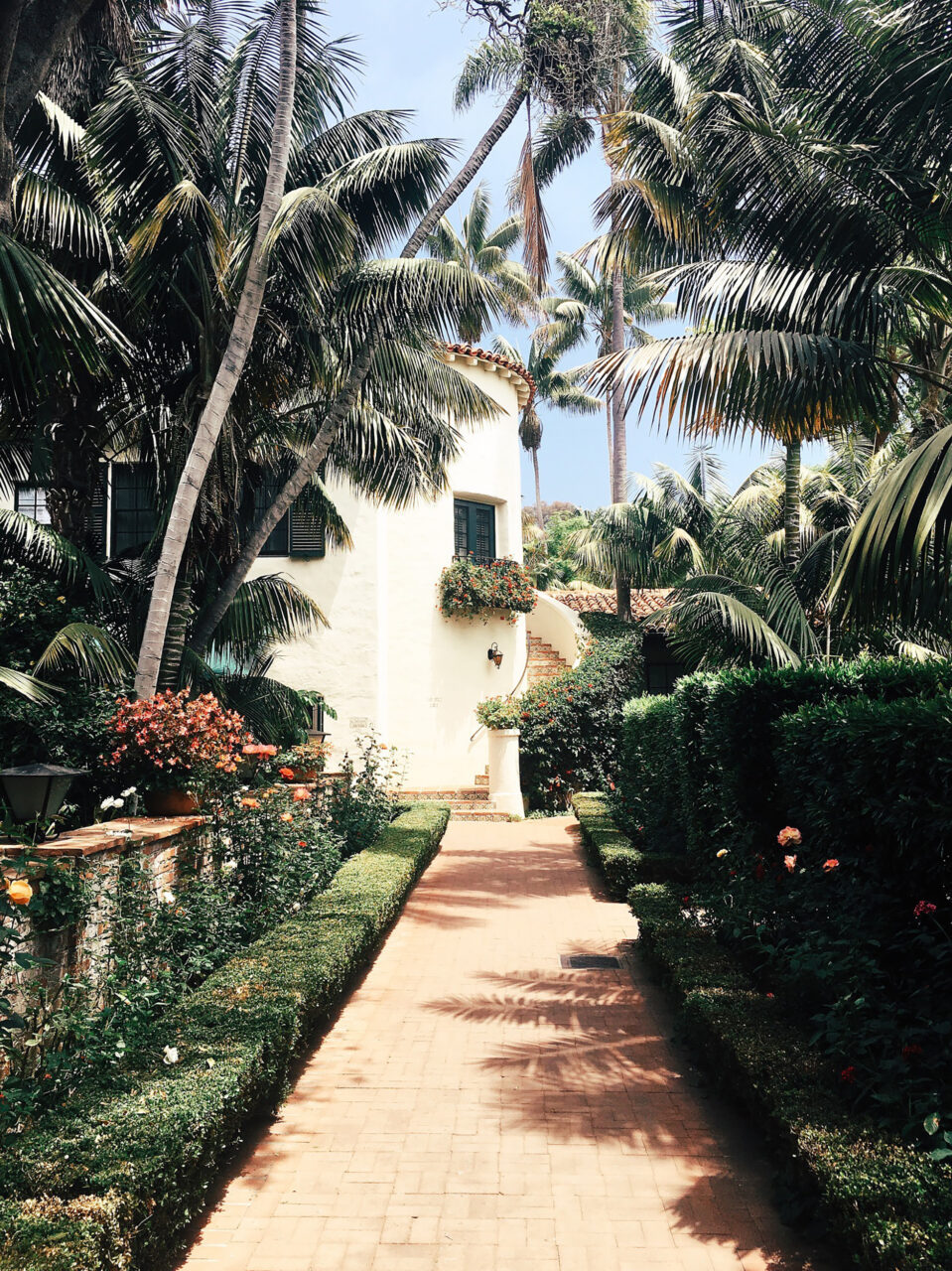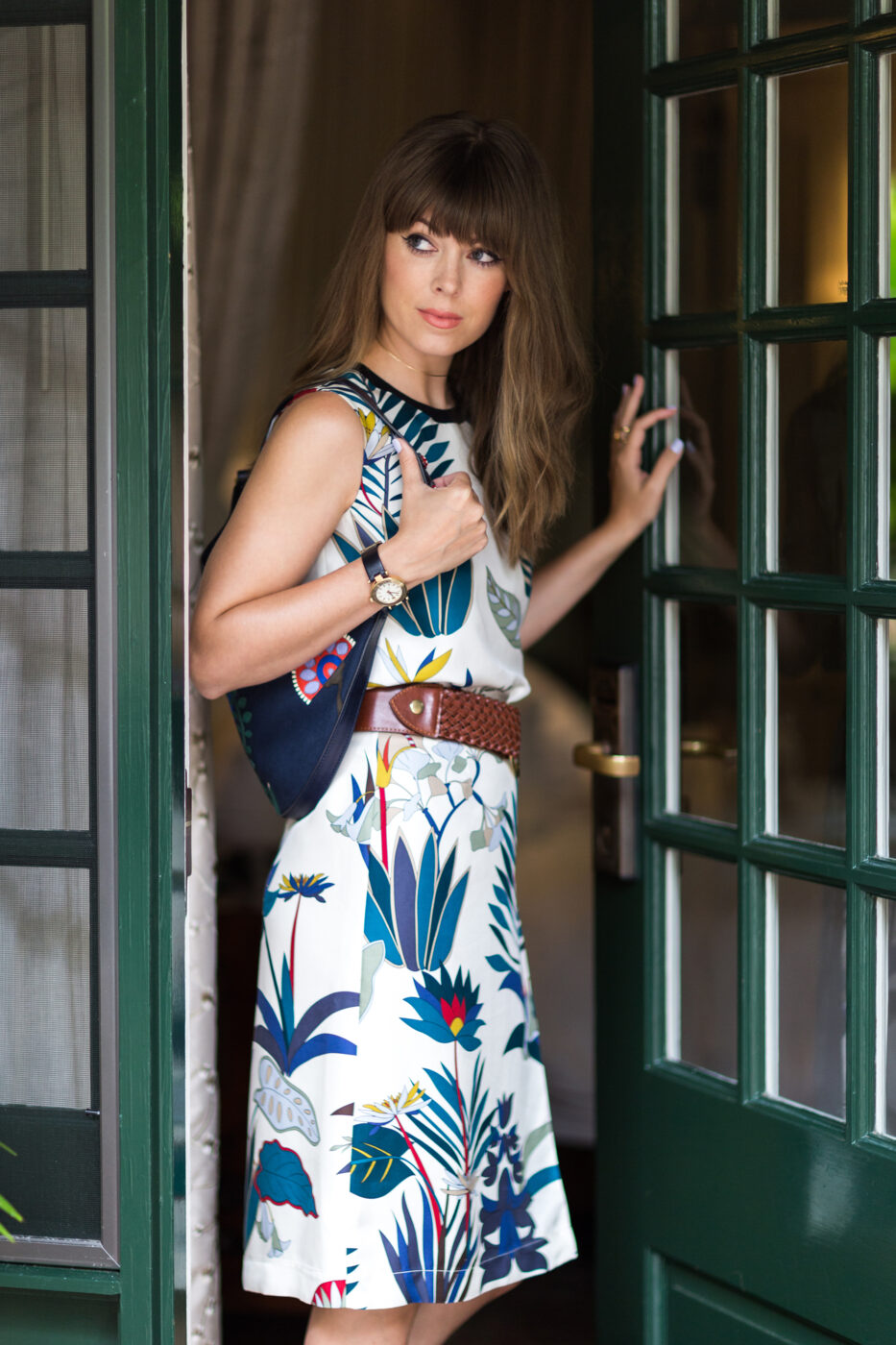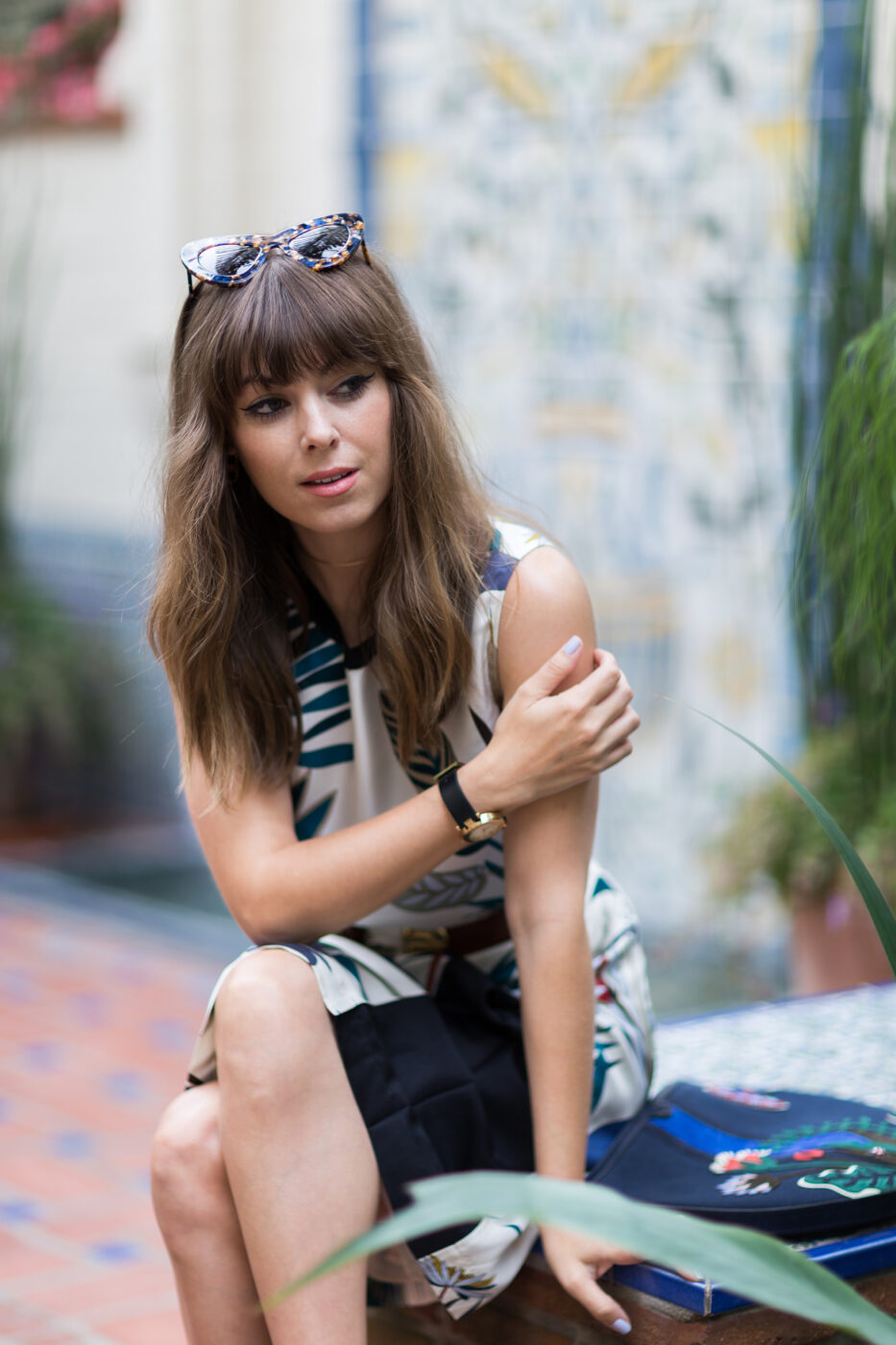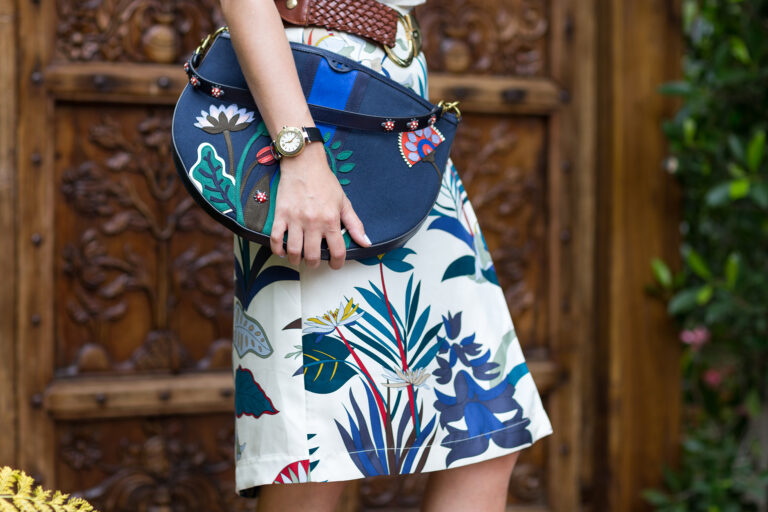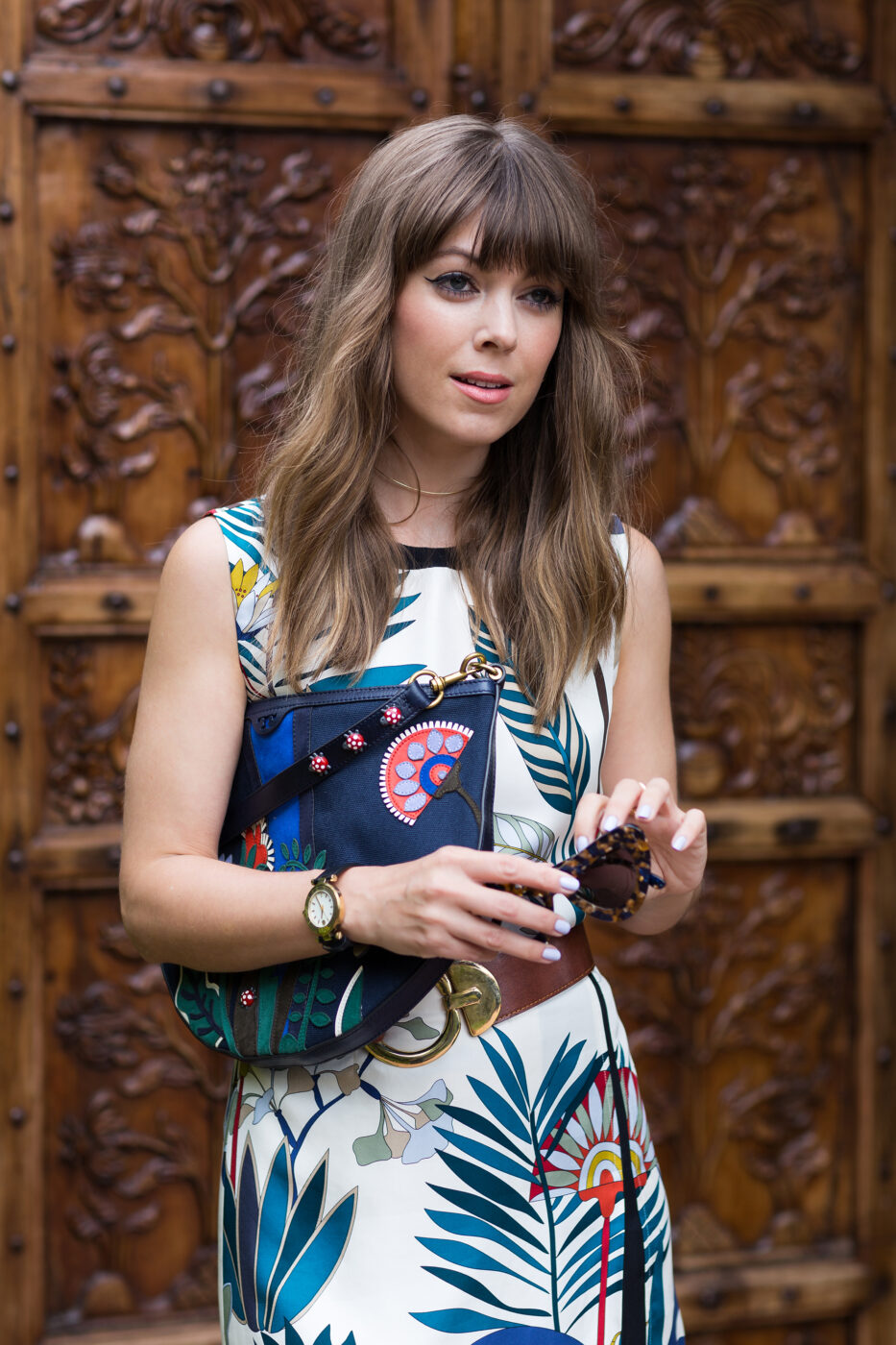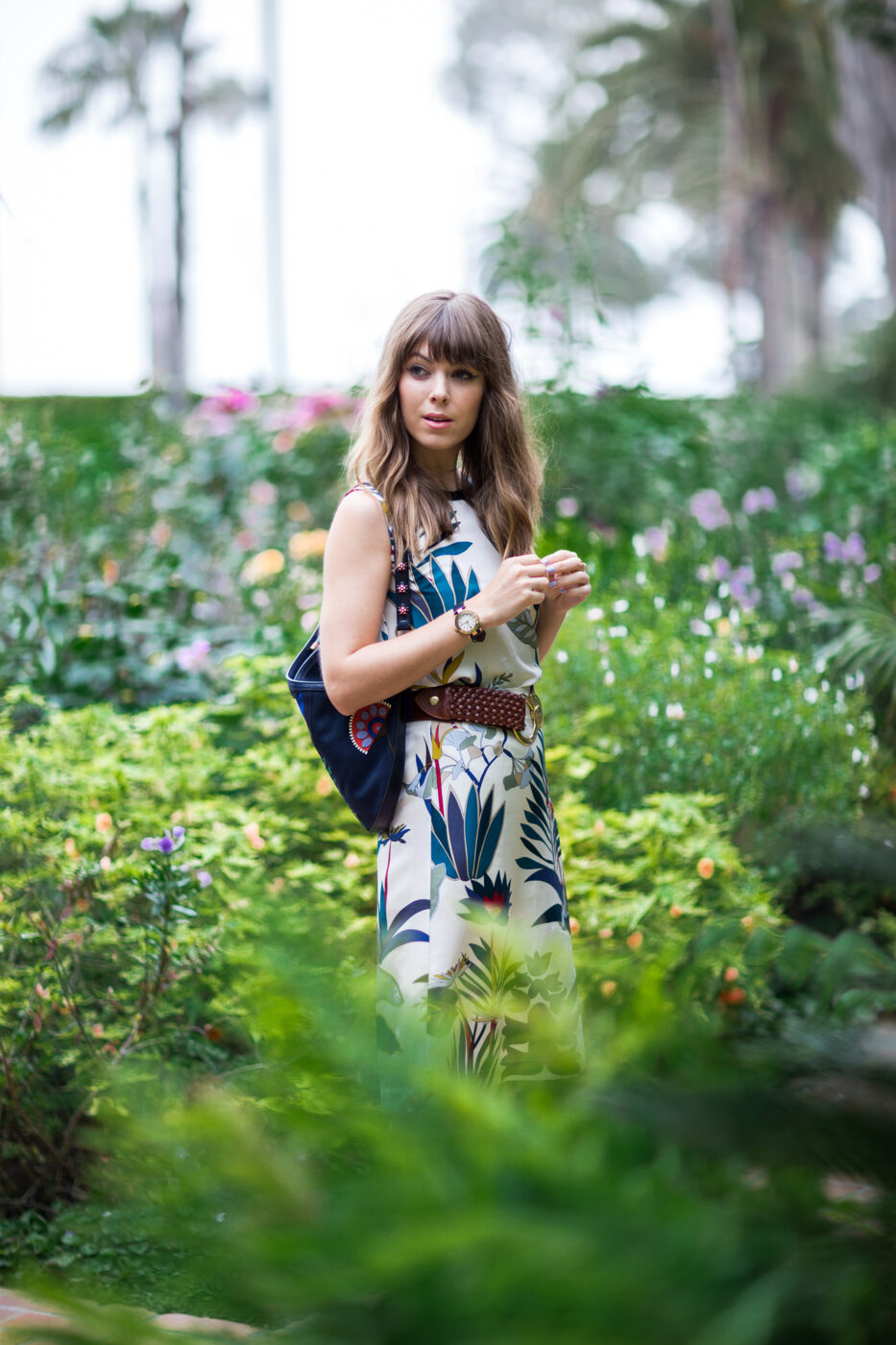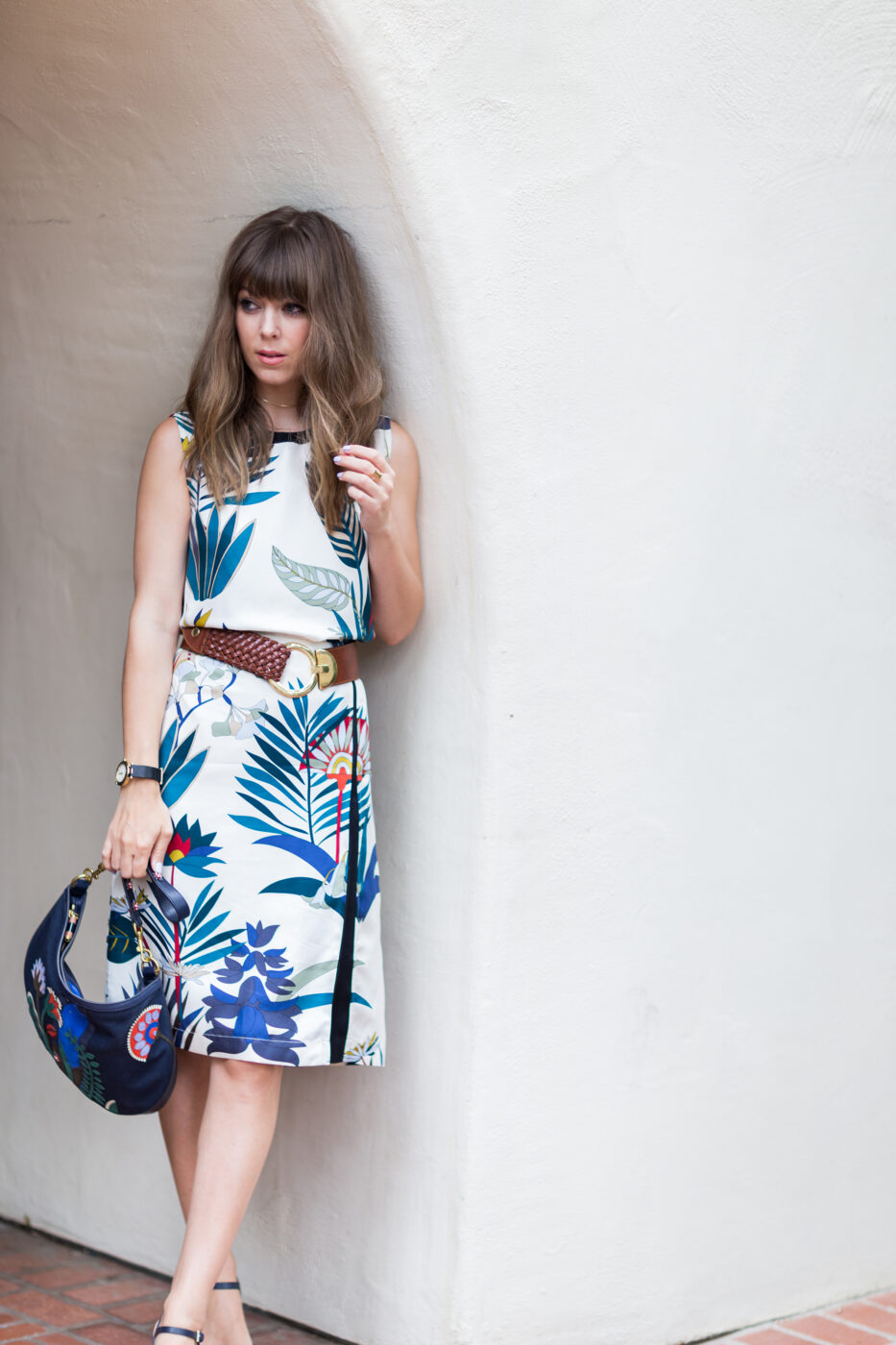 One of the most incredible things about living in Southern California is that within an hour, you can be in the desert, at the beach, on the coast, in the mountains or at a lake — all just a short drive away. The adventures are endless and since my sweetheart and I are always up for our next adventure, it couldn't be a more perfect place to call home.
We have a few favorites of course, Palm Springs being one of them. I can't even count how many times we've set up shop there – long weekends, quick getaways, you name it! Another one of our absolutely favorite destinations is Santa Barbara. I grew up in San Francisco, and even then we would take family trips to Santa Barbara. There's something so magical about this quaint little beach town. It's incredibly peaceful and quiet. There's something about the morning fog that reminds me of mornings growing up in San Francisco – I guess it's all very nostalgic for me.
Without a doubt, our favorite place to stay is at the The Four Seasons Resort Biltmore. The property is nestled right off the PCH in my favorite Santa Barbara neighborhood called Montecito. This area of California is often referred to as the American Rivera, and is a MUST visit! By way of Instagram, I am sure you know about my affection for all things Four Seasons. Their Santa Barbara property is the epitome of California's cool, laid-back lifestyle. We stayed in one of their bungalows. They are so quaint and it makes you feel like you're right at home. From the moment we arrived, we were spoilt and pampered. Santa Ynez wines, delicious dining experiences, luxurious spa treatments and adventurous bike rides? Yes please! They are also connected to the famous Coral Casino Cabana Club which is the pink property you might have seen in some of my photos as well – it might just be the most Instagrammable place in Santa Barbara and if you're driving through, you must pop in for a visit!
Prior to our departure, I had visited my amazing friends over at Tory Burch who were debuting their fall collection. Sprinkled in were a few gorgeous pieces from her pre-fall collection as well. I couldn't wait to get my hands on some of those pieces after seeing their premiere on the runway last spring. The prints, bold graphic and colors from pre-fall are perfectly moody, just like the Biltmore property – sprinkled with navy, dark teals and rich shades of burgundy. Whenever we travel, I always consider packing clothes that I know will complement a property and/ or location. What I wear should feel like an extension of where I am. It's an opportunity to try out new trends and styles – and also makes for some really beautiful photos!The Tory pre-fall collection and The Four Seasons Resort Biltmore are a match made in heaven, don't you think?
For those of you that aren't super familiar with the collection yet, just you wait. It's an eclectic array of sweet dresses, stylish separates and of course, this seasons must have jacket: the bomber. The clean, unfussy botanical prints are my favorite. They come in silky sets like the look I'm wearing here. Surprise – It's actually a top and a shirt! These are my favorite kind of pieces to purchase because you can get extra outfits and use out of them, did I mention how fun it is to mix and match them into the rest of your wardrobe? And can we please take this opportunity to discuss the Tory Sport look I wore for our tennis match? OMG you should have seen Margo on the court with us! As Freddie and I rallied, she was following the ball back and forth across the court – I haven't leagued that hard in a long time! Needless to say, she slept really well that night – giving mom and dad a much needed date night at The Four Seasons Bella Vista Restaurant. If you're considering traveling up the California Coastline, I can't recommend this hotel enough. Between the incredible customer service, the activities, and the food, there is never a shortage of things to do, places to go, or sights to see!
Photos by Fred Cipoletti.
Thank you to the Four Seasons and Tory Burch for sponsoring this post.