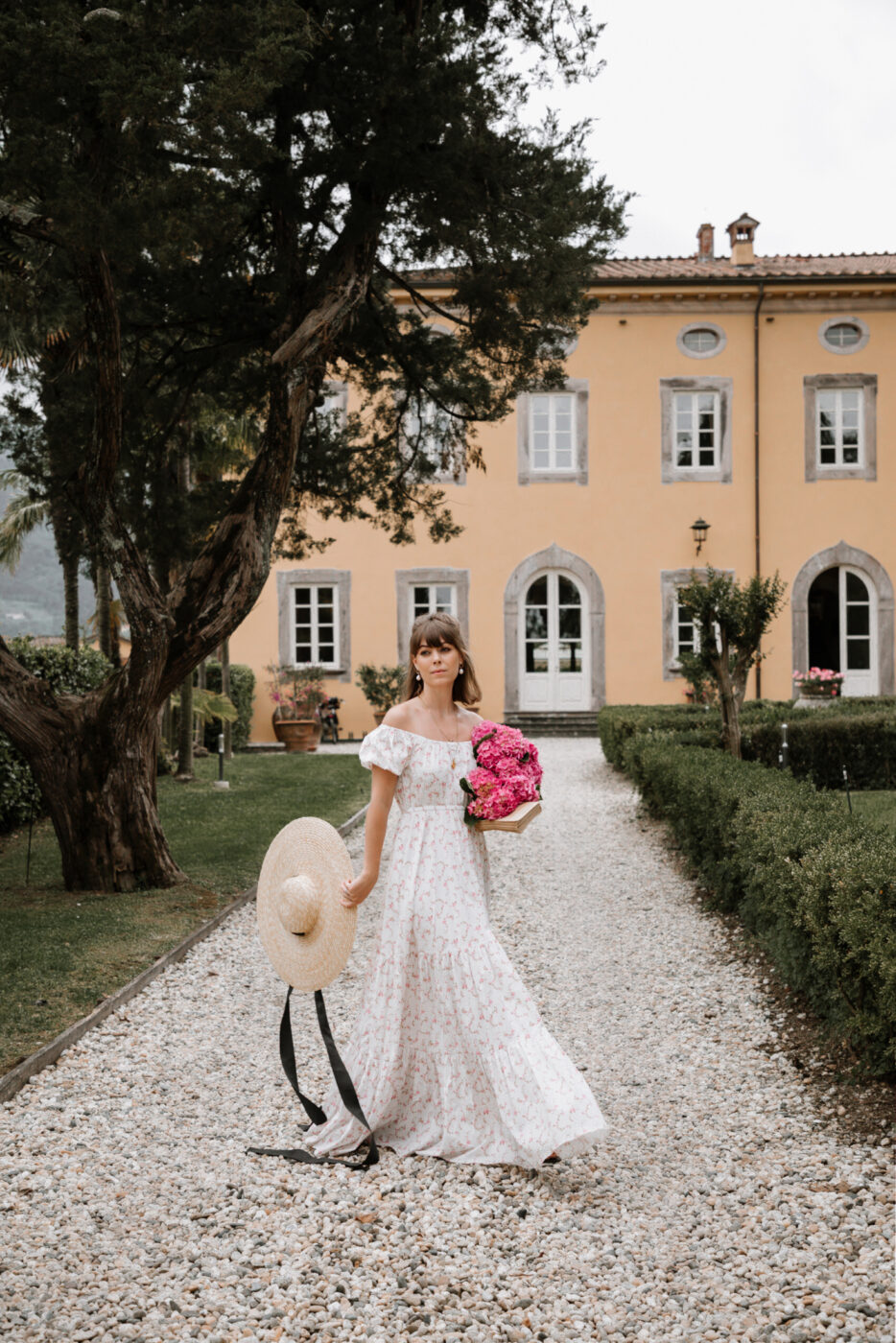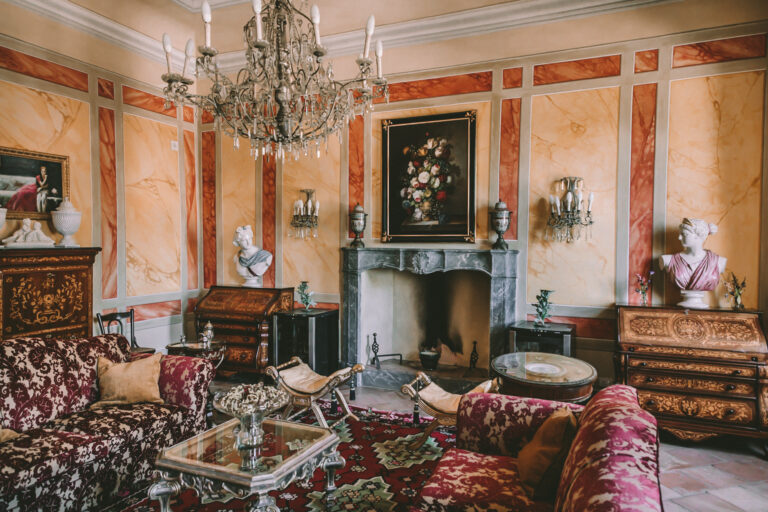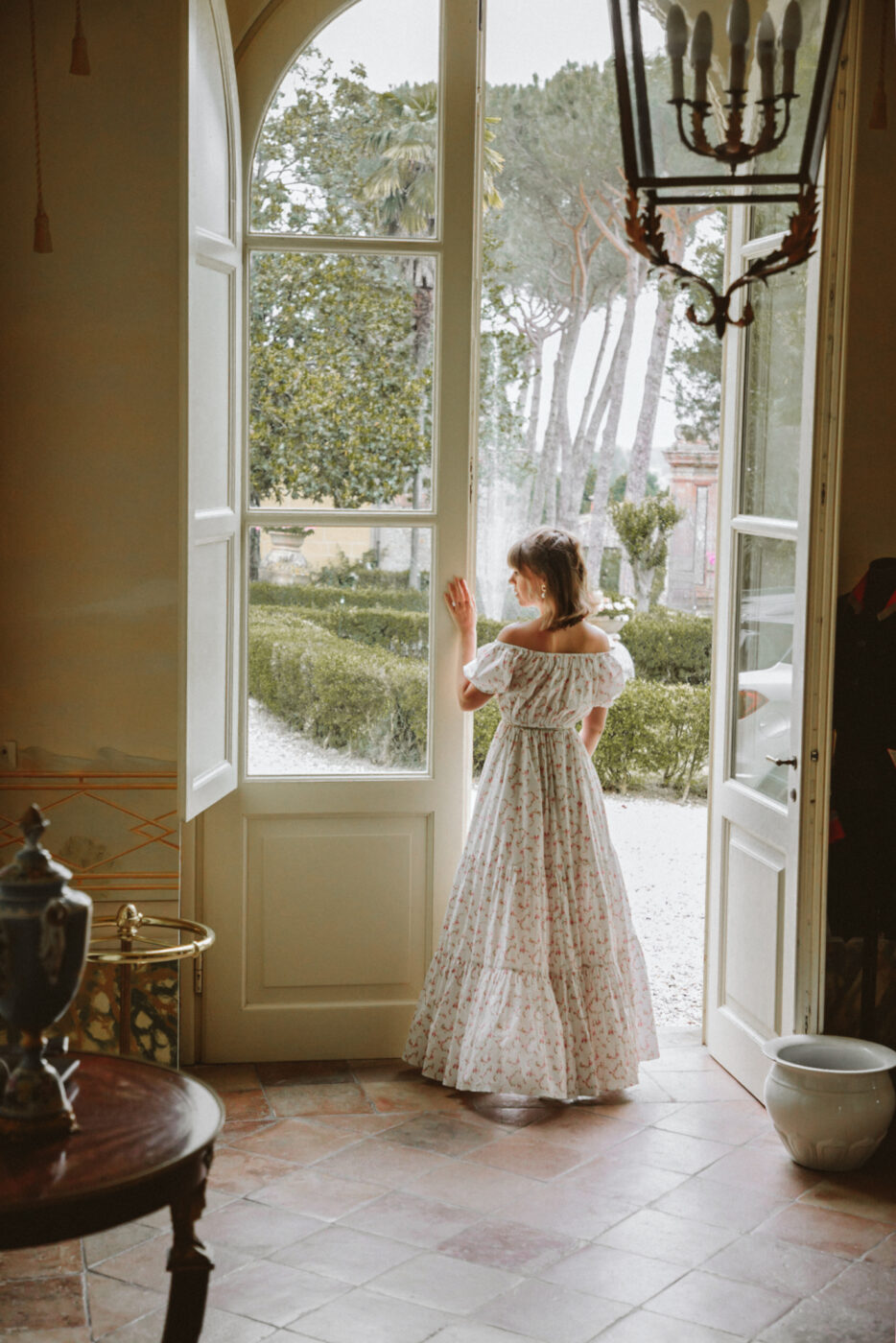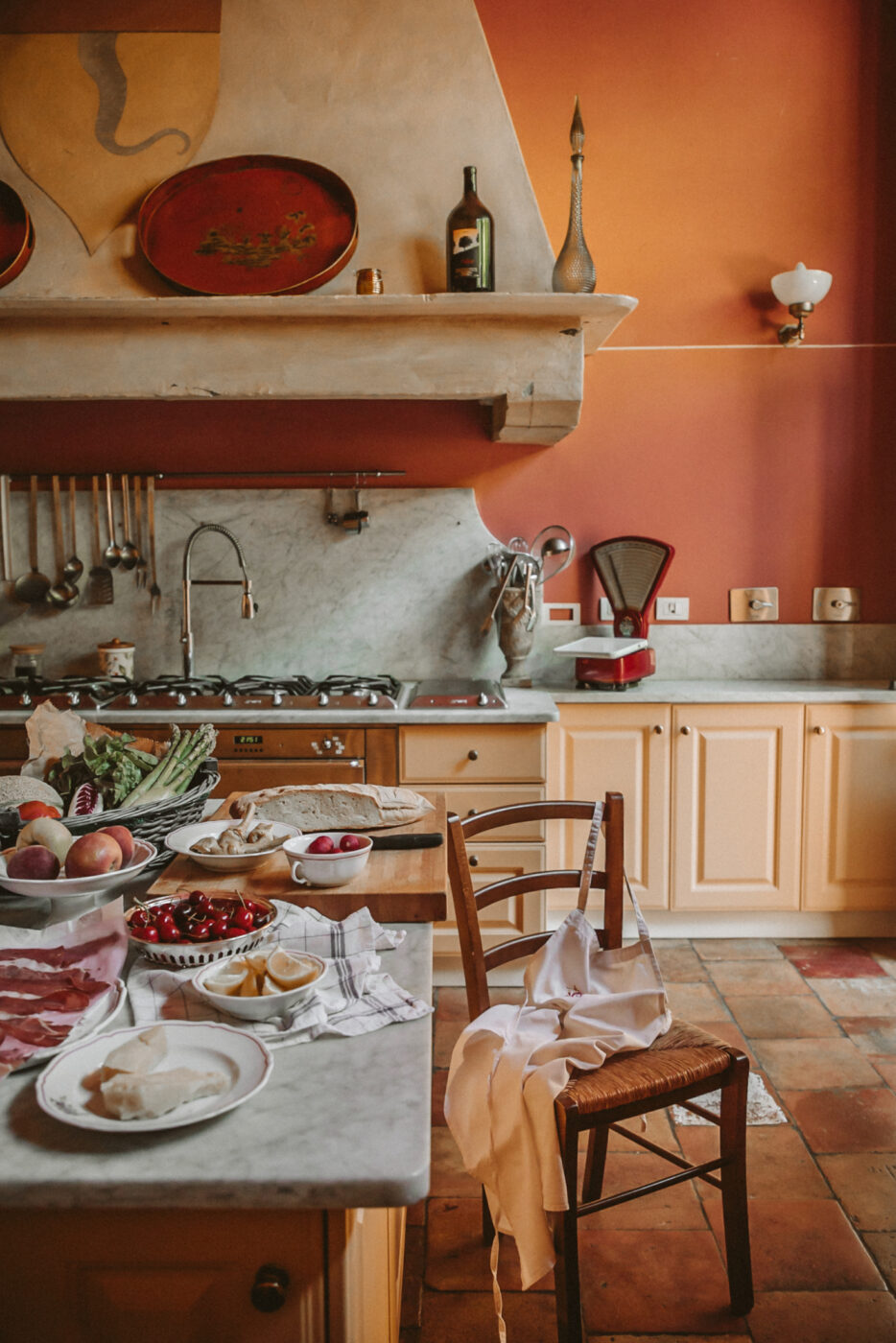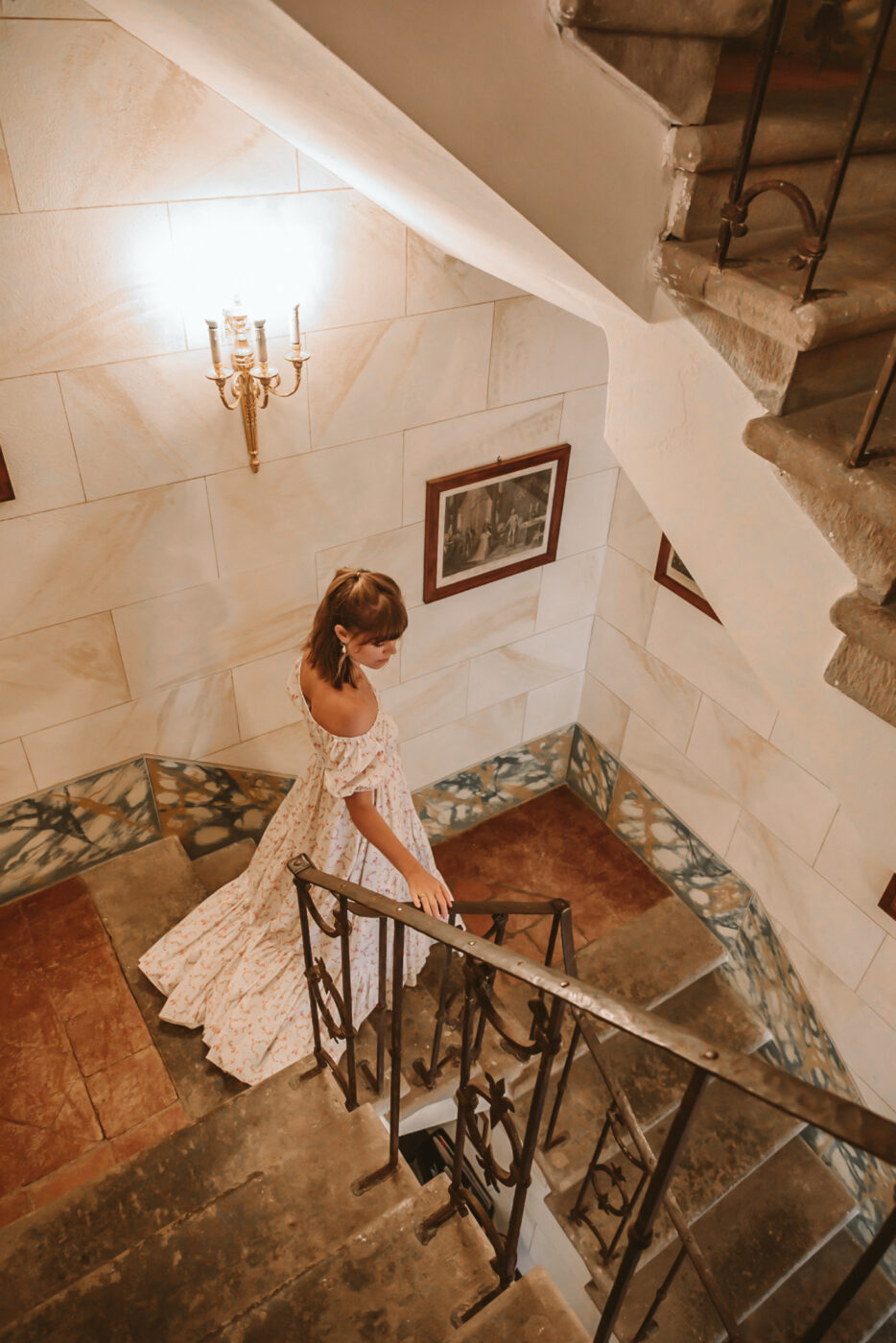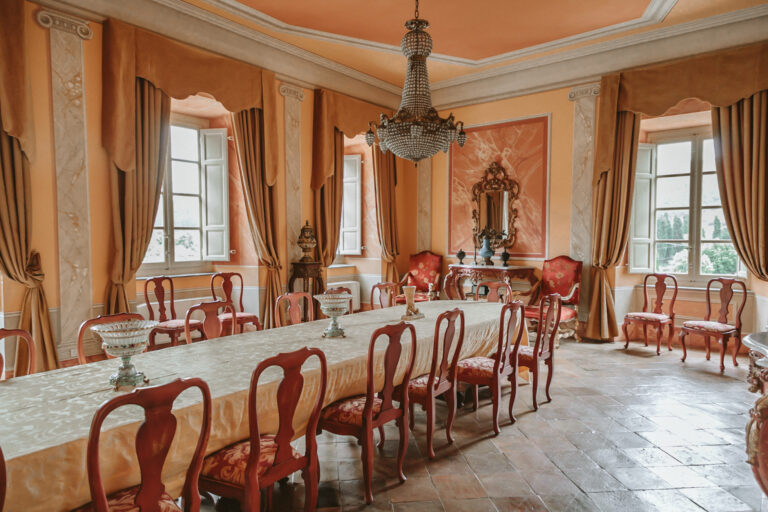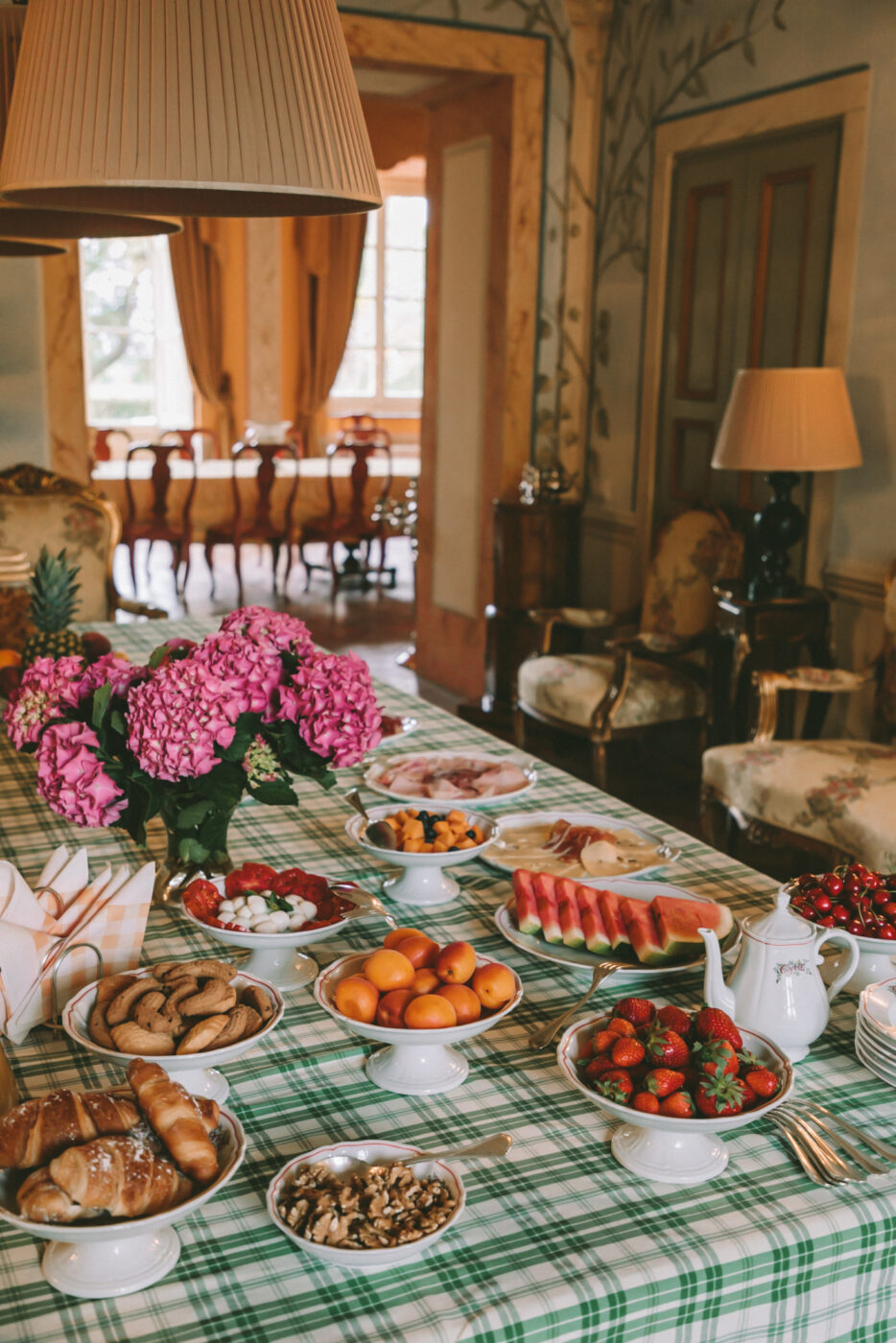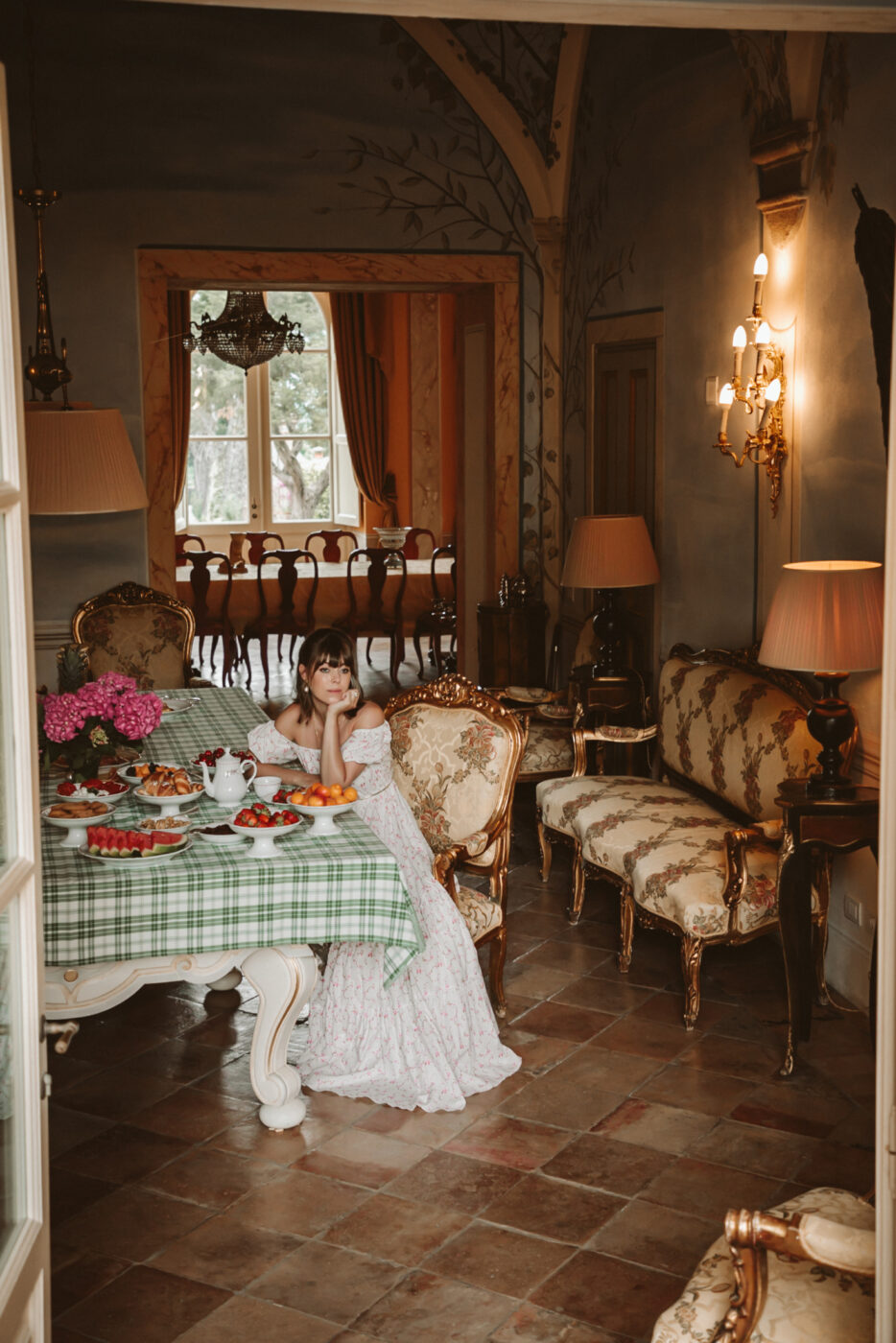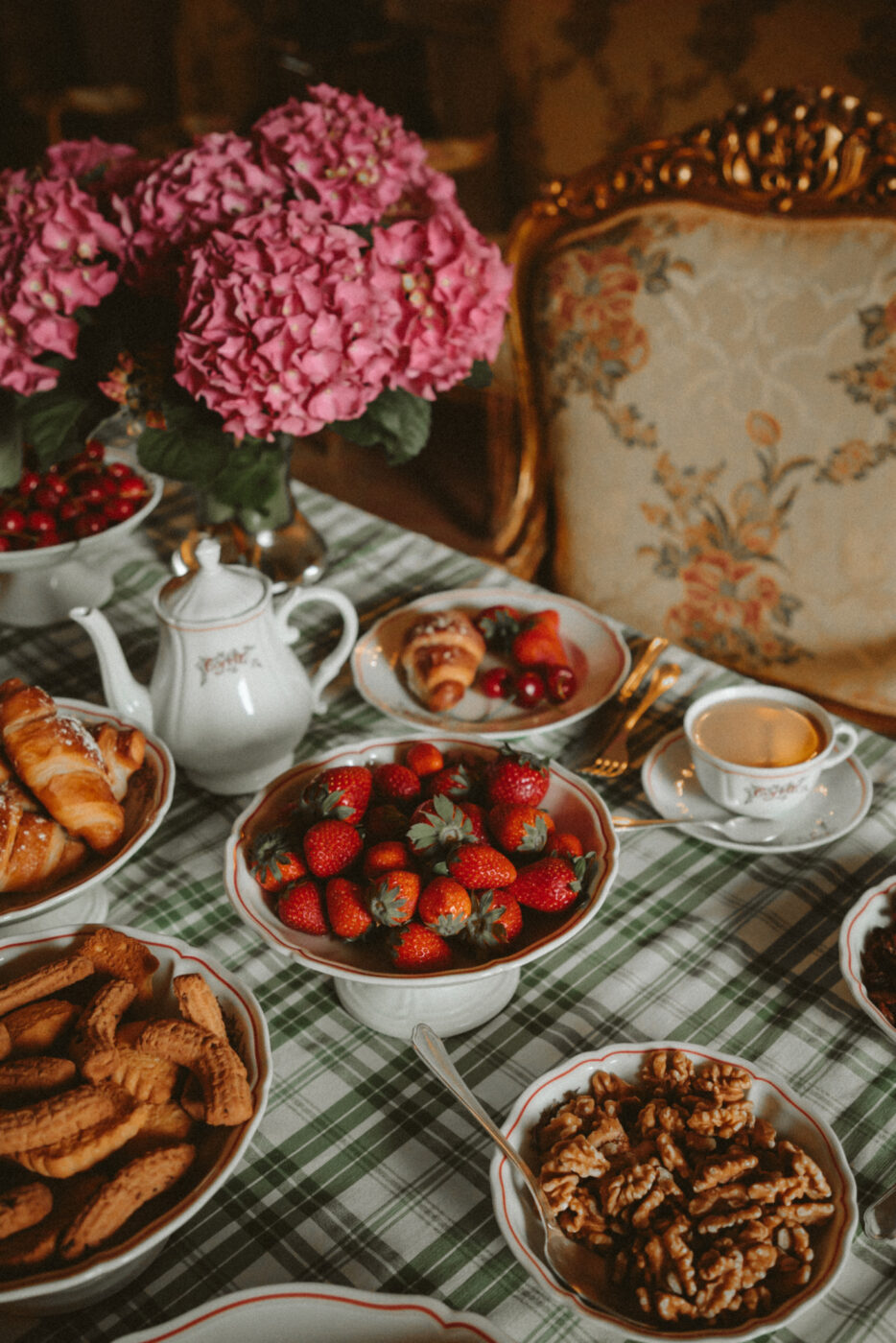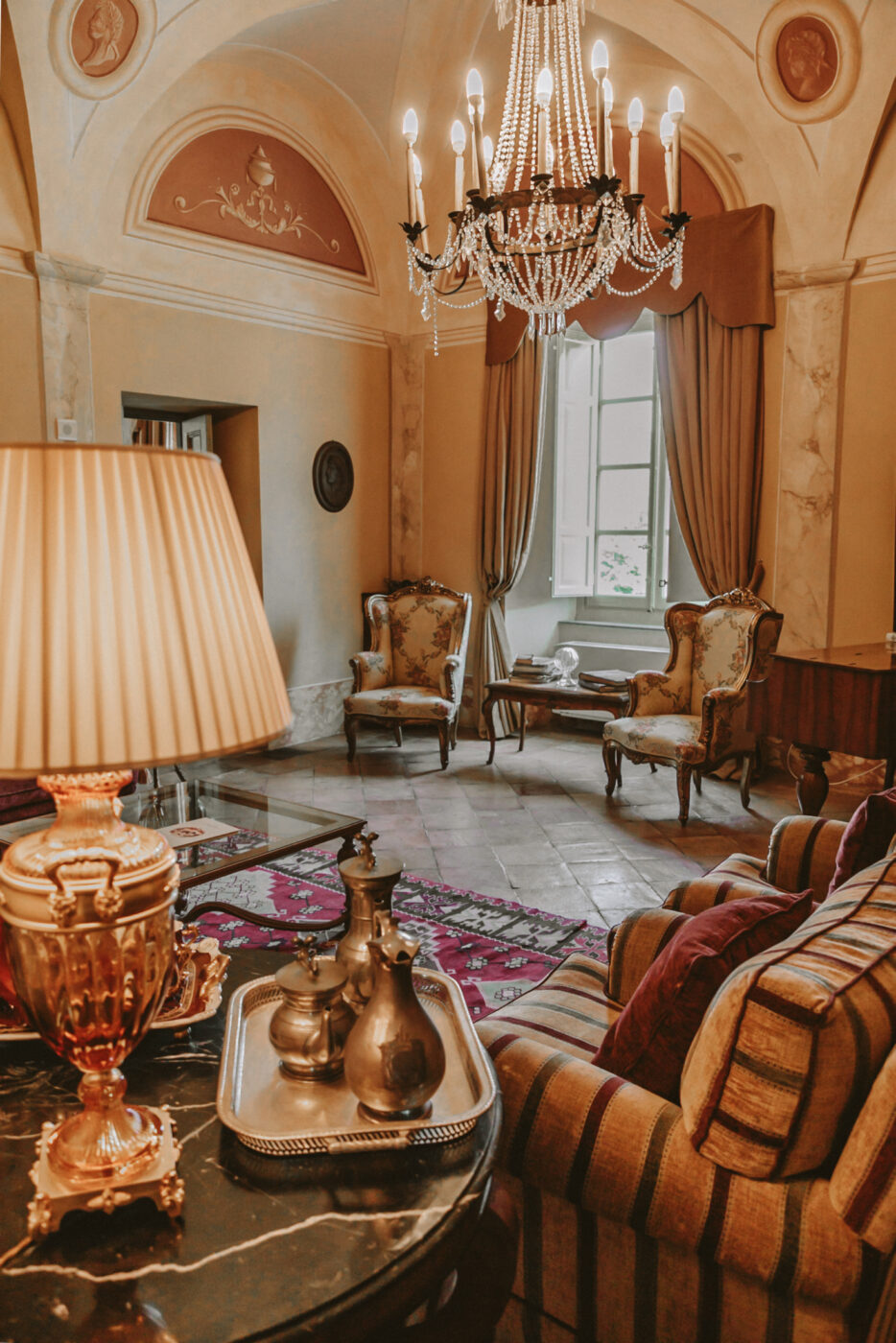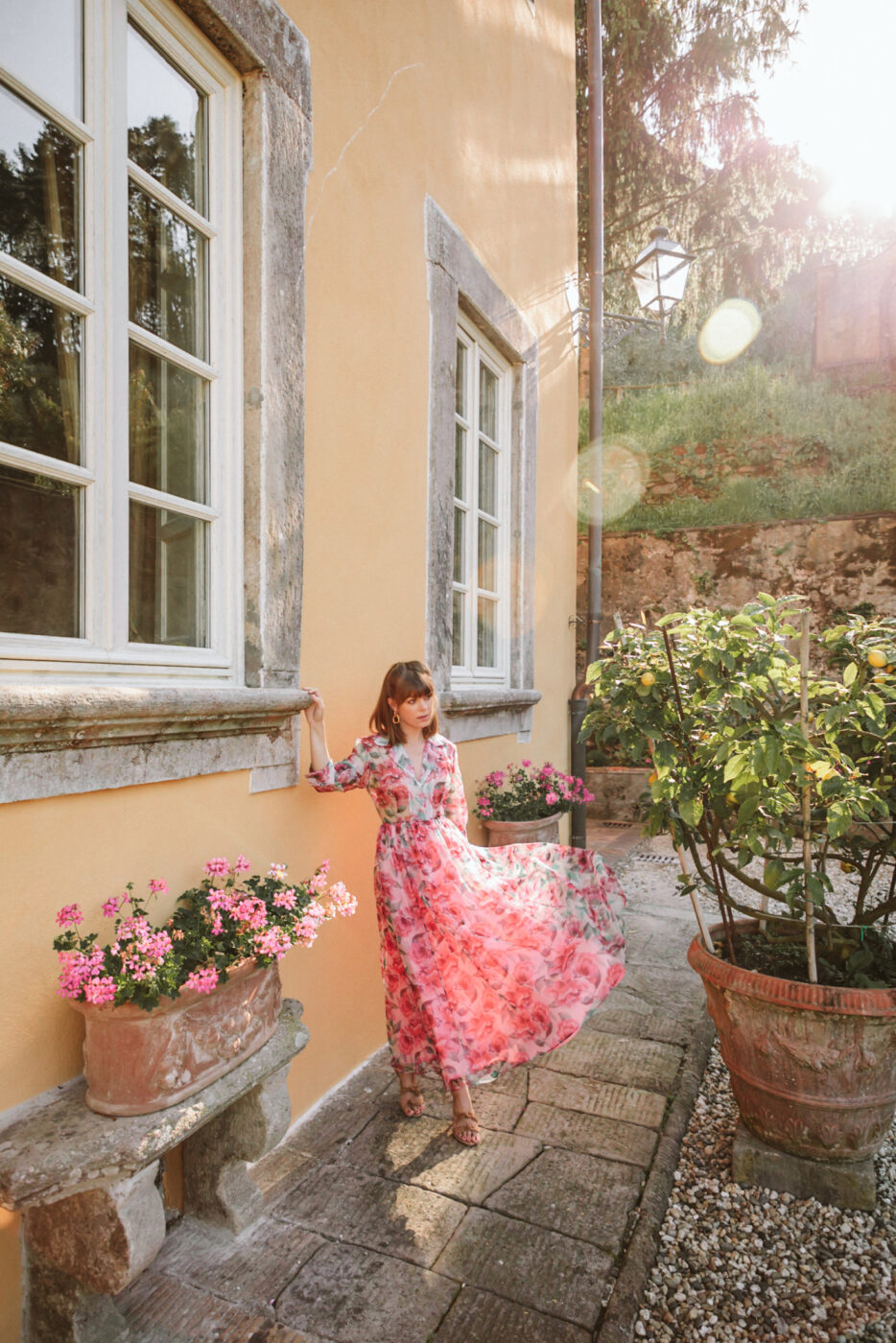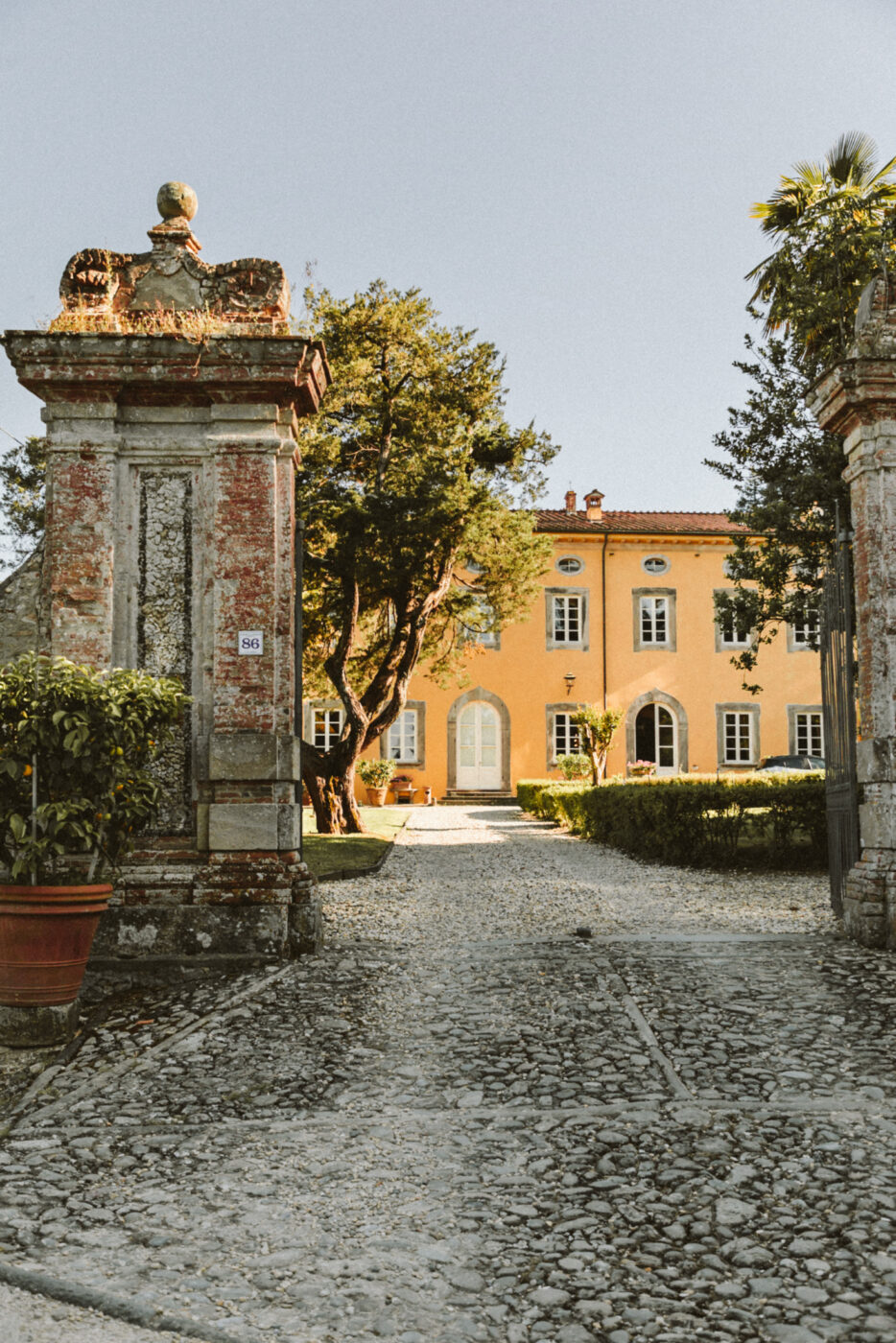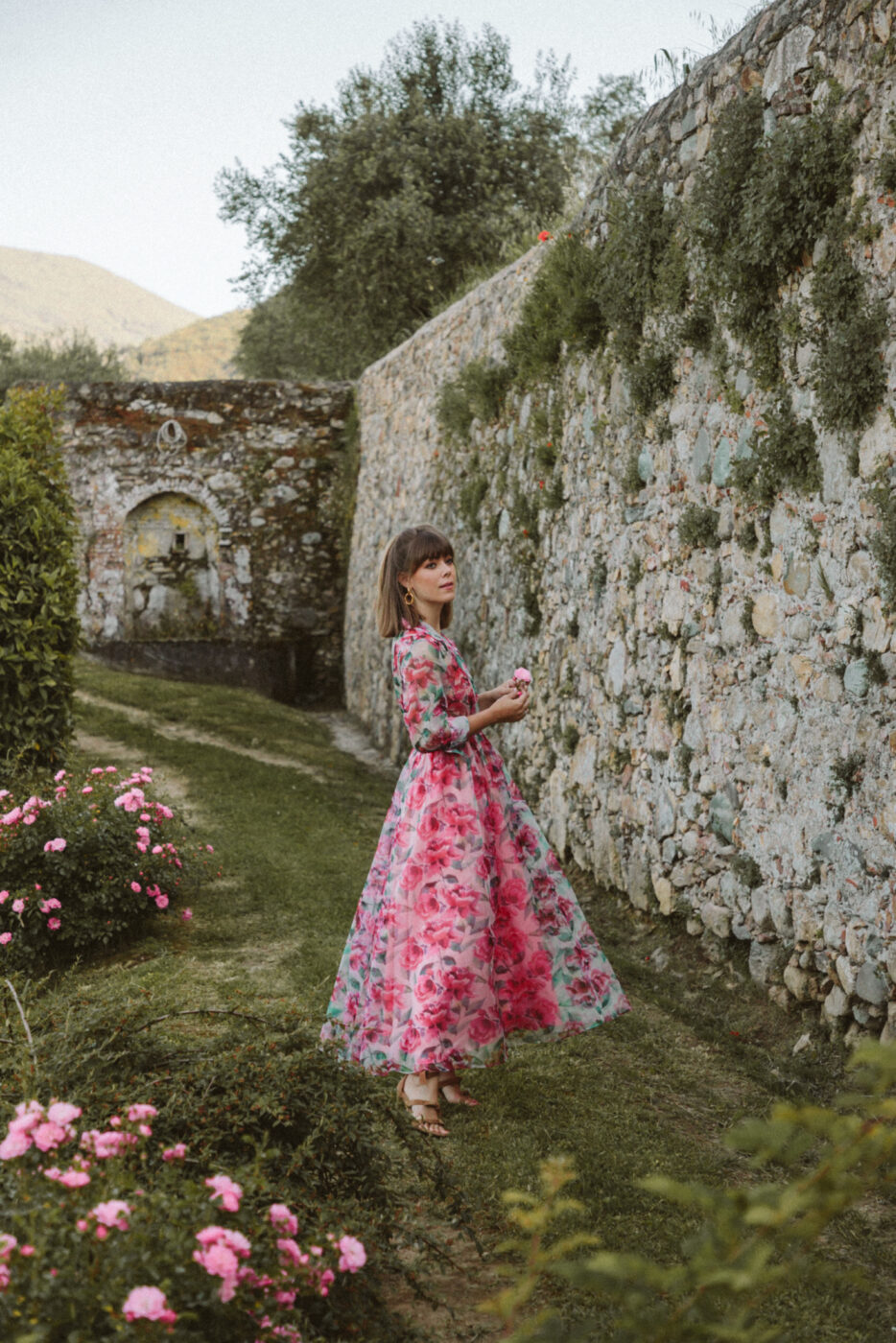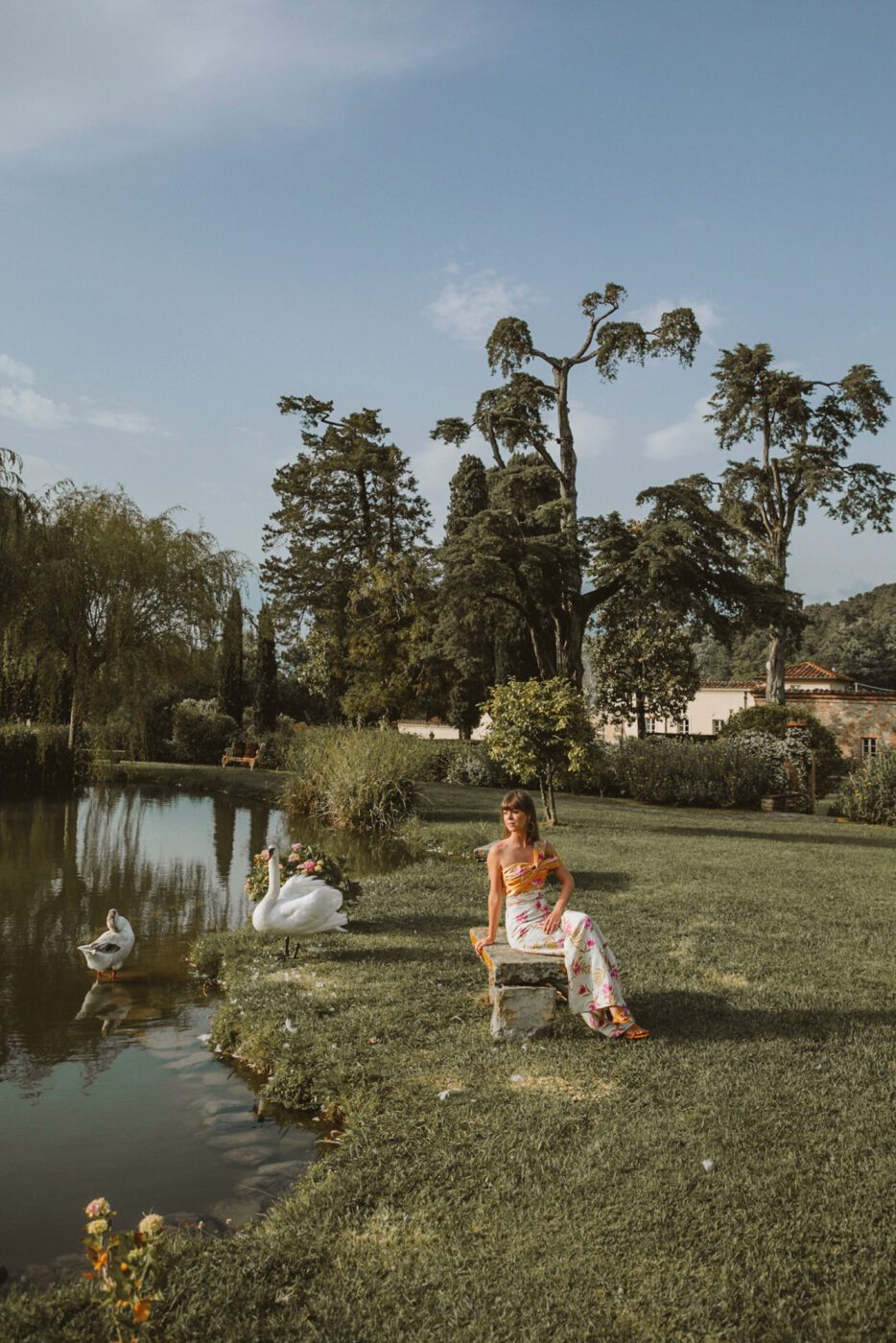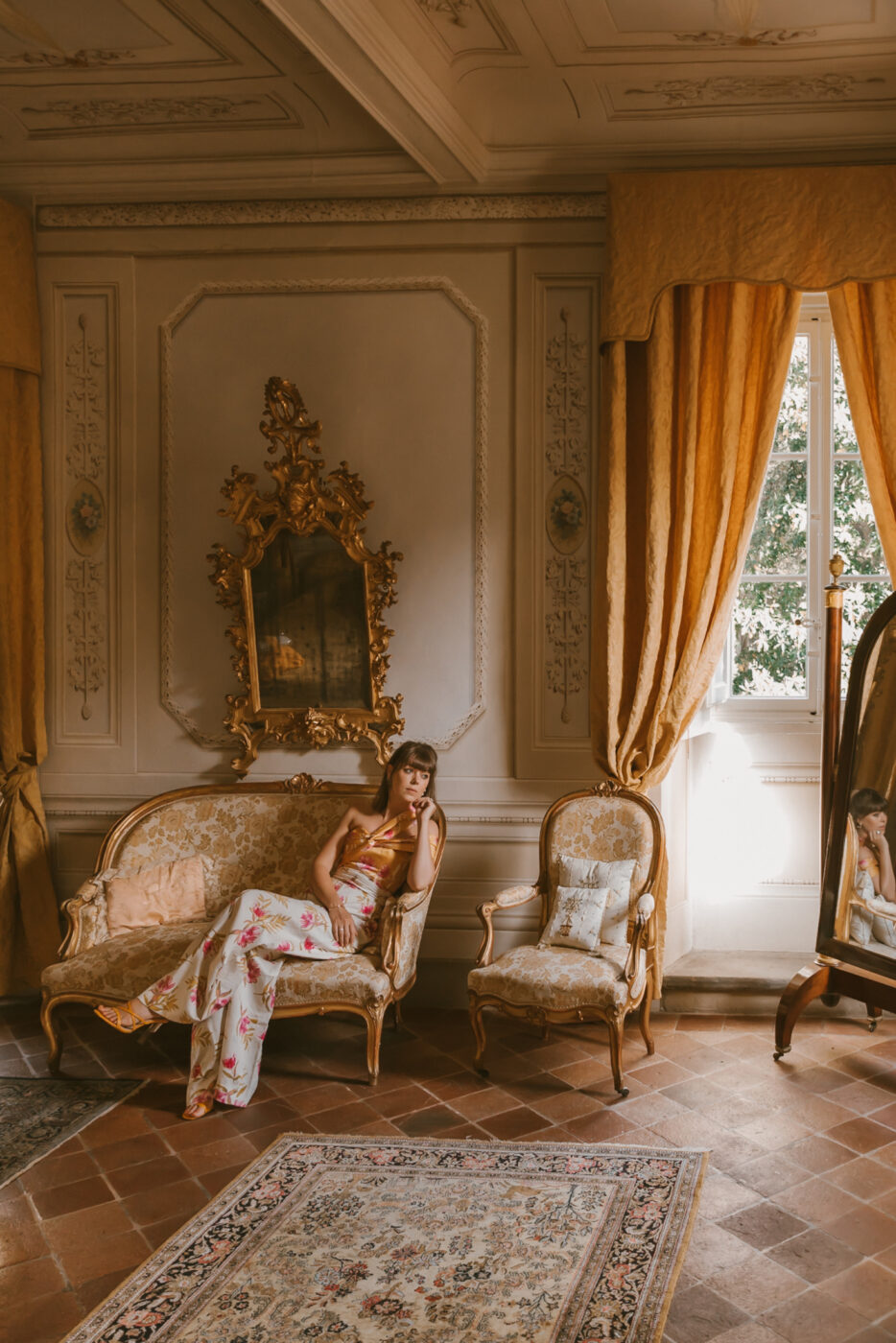 There's a reason why there have been hundreds of films made that take place in the majestic Italian countryside of Tuscany. When the morning fog lifts from the valleys, it's vineyards and cypress trees as far as the eye can see. On a clear day, the slightest breeze is a needed relief from the Tuscan sun. Personally, I welcome the puffy white cotton candy clouds that clutter the skyline. I love how quickly they move, making way for the sunlight to soak different spots, forever changing the shape of the lush landscape and always bringing something to light that hasn't caught your eye before. It's hypnotizing.
After our trip to Florence with The Luxury Travel Book, we set our sights on a countryside getaway in the shape of a week stay at Villa Controni, one of six properties that is apart of The Coselli Collection which is located just outside the city walls of Lucca and nestled in centuries-old olive groves. Yet another example of the extraordinary properties that The Luxury Travel Book have available to book.
Villa Controni is the highest level of luxury, comfort, and services. Close your eyes and picture yourself stepping into an alfresco dream. Each of the 11 rooms have been beautifully restored by the Fanucchi family and the 16th-century villa boasts that old world Italian heritage you hope for; from the glittering chandeliers to old stone walls and terracotta pots with lemon trees lining the lush gardens.
Its elegant dining room commands a grand kitchen to cook in, so each morning, we'd make our way to the farmers market down the street and spend our afternoon chopping fresh vegetables and eating by the pool. The Fanucchi family was kind enough to treat us to not only a bountiful breakfast but also an extravagant dinner that was prepared by their personal family chef of over 30 years – it was easily comparable to any five restaurants I've eaten at.
Our time spent at Villa Controni was in dedication to the practice of relaxation, something we so easily forget how to do. To awake to panoramic views and to the sound of the earth every morning now feels like a distant dream, I'm desperate to revisit. The rustling leaves of the olive trees in the breeze, the sounds of the bees buzzing in the air. You can almost hear the clouds move; it's so silent there. The private chapel on the property makes it practically impossible not to consider Villa Controni as a destination wedding venue being only 45 minutes from the Florence airport.
It was incredible to feel so remote yet be so close to Lucca – a town I am easily referring to as my new favorite in Italy. It's Tuscany's hidden gem that's surrounded by a massive medieval wall. And tucked inside is the most quaint city, full of locally sourced antique stores, art galleries, gelaterias, panificio (Italian bakeries) and wine and olive oil shops full of regional delicacies. Grab lunch and a glass of rosé at Caffè Monica and Shaker is a great spot for cocktails before dinner at Buca di Sant'Antonio. Their traditional Lucchese cuisine is the finest and the service was exceptional – incredibly friendly and they speak English for those of you who are still brushing up on your Italian. Parla Italiano?
If you're looking to book Villa Controni, solo you may wish to consider their upcoming Yoga, Art and Wellneess Week Retreat August 24th-31st 2019. During this week, bedrooms at the villa can be rented individually, rather than the rental of the entire villa. A full program has been arranged in advance, including all chef prepared meals, both morning and evening yoga classes, cycling, guided tours of both Lucca and Florence including art gallery visits and restaurants, a winery tour and a cooking class. The idea is to allow guests to relax and enjoy the luxury of a full service in the beautiful Tuscan countryside, while improving mind, body and soul.
While it was an incredibly special experience to stay at the Villa, just me and Freddie, I couldn't help but think about how special it would have been to have both our families there with us. Or even as a wedding venue for my brother's wedding next year! Either way, I hope to return to Villa Controni, it will always hold a very special place in my heart and know if you visit, you will feel the same too.
A huge thanks to Luxury Travel Book for introducing us to Villa Controni, David and the rest of the Fanucchi family for hosting such a memorable trip.