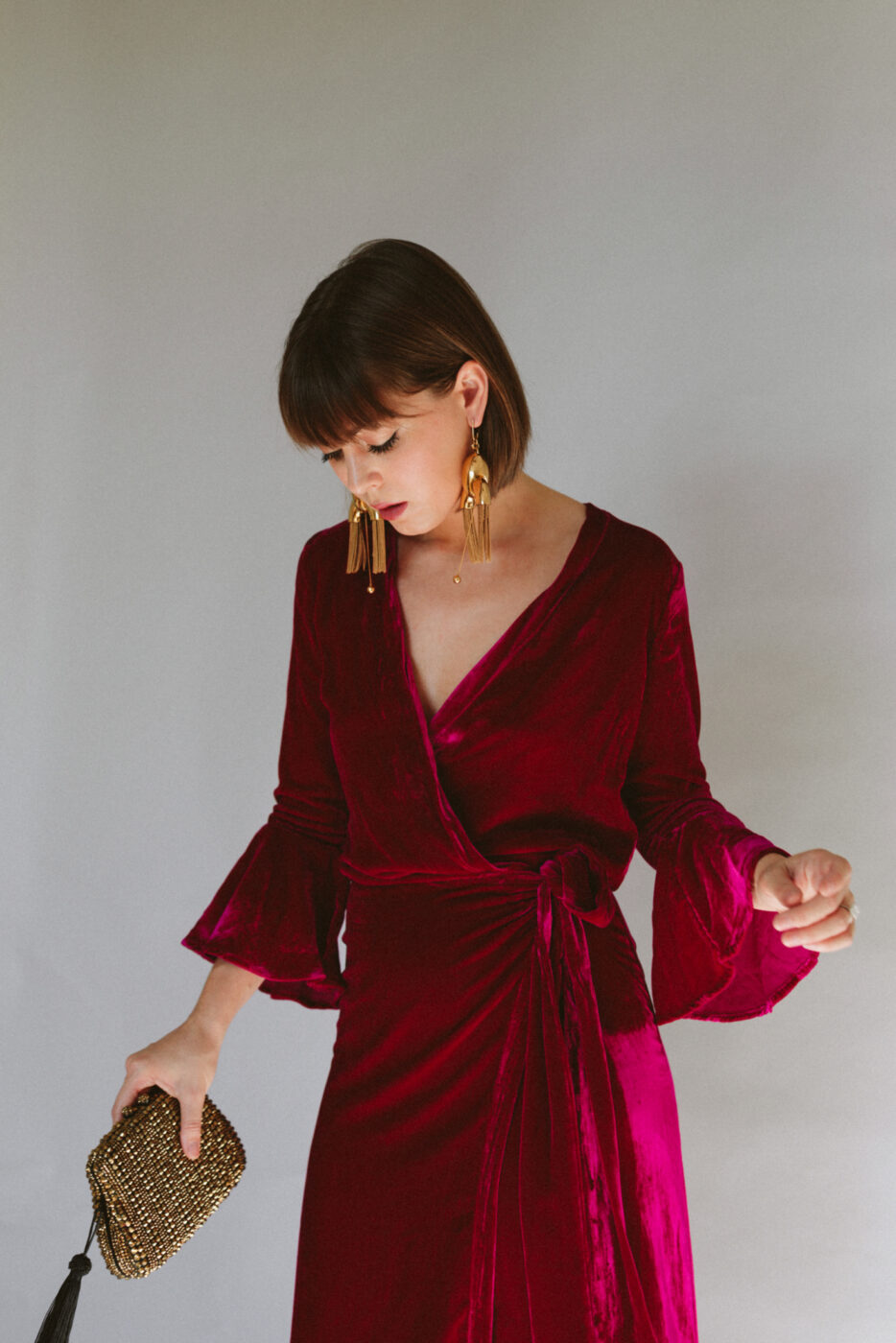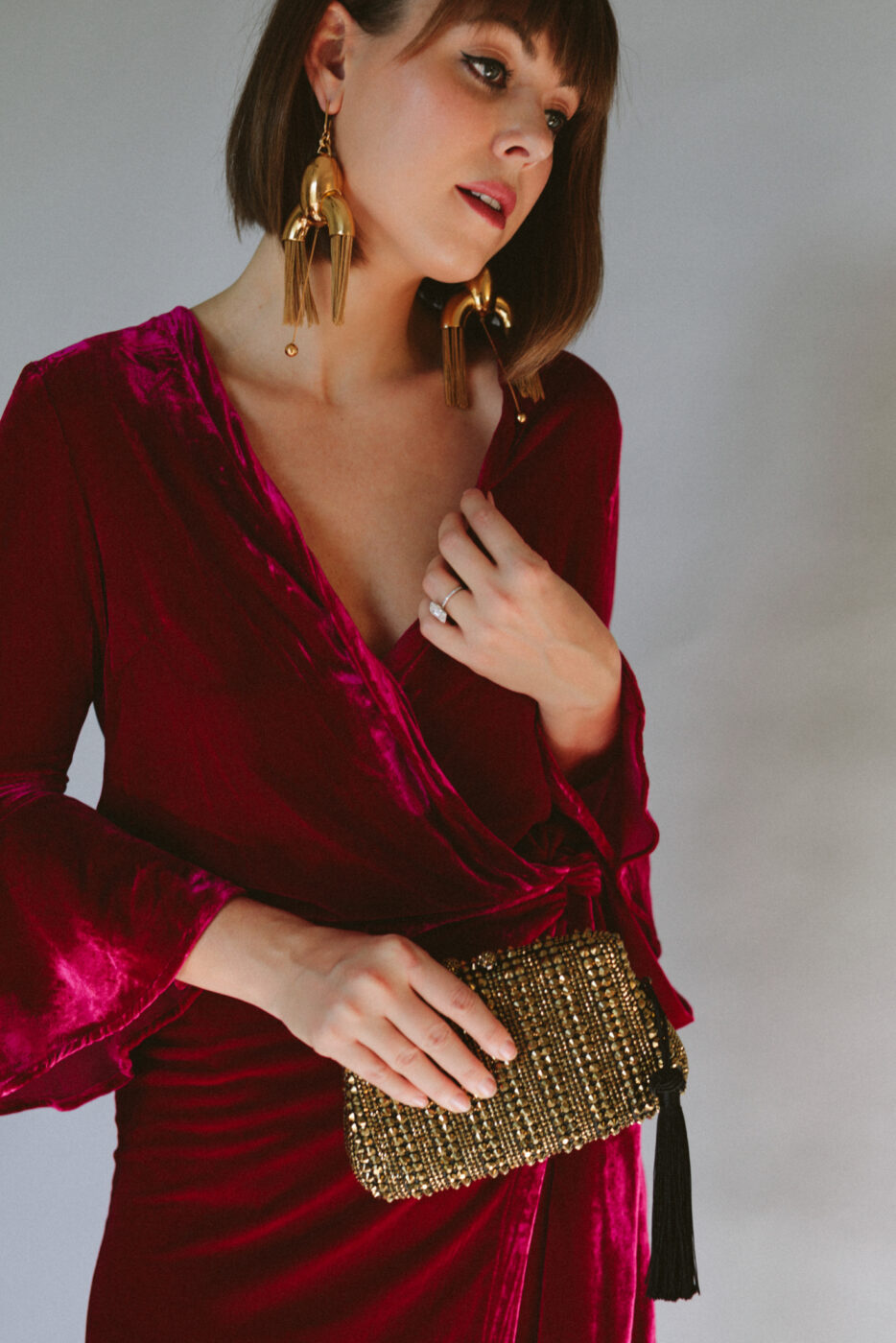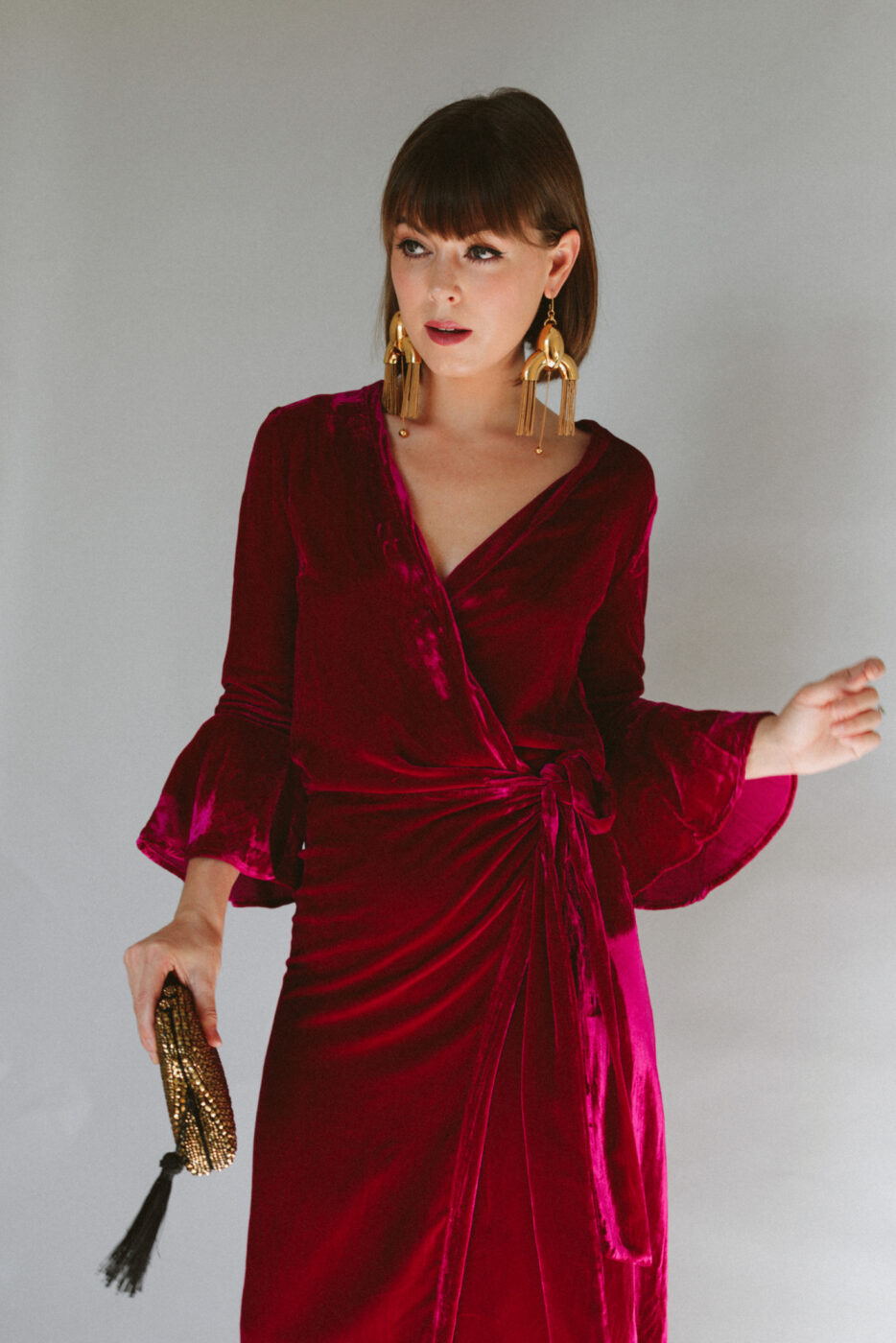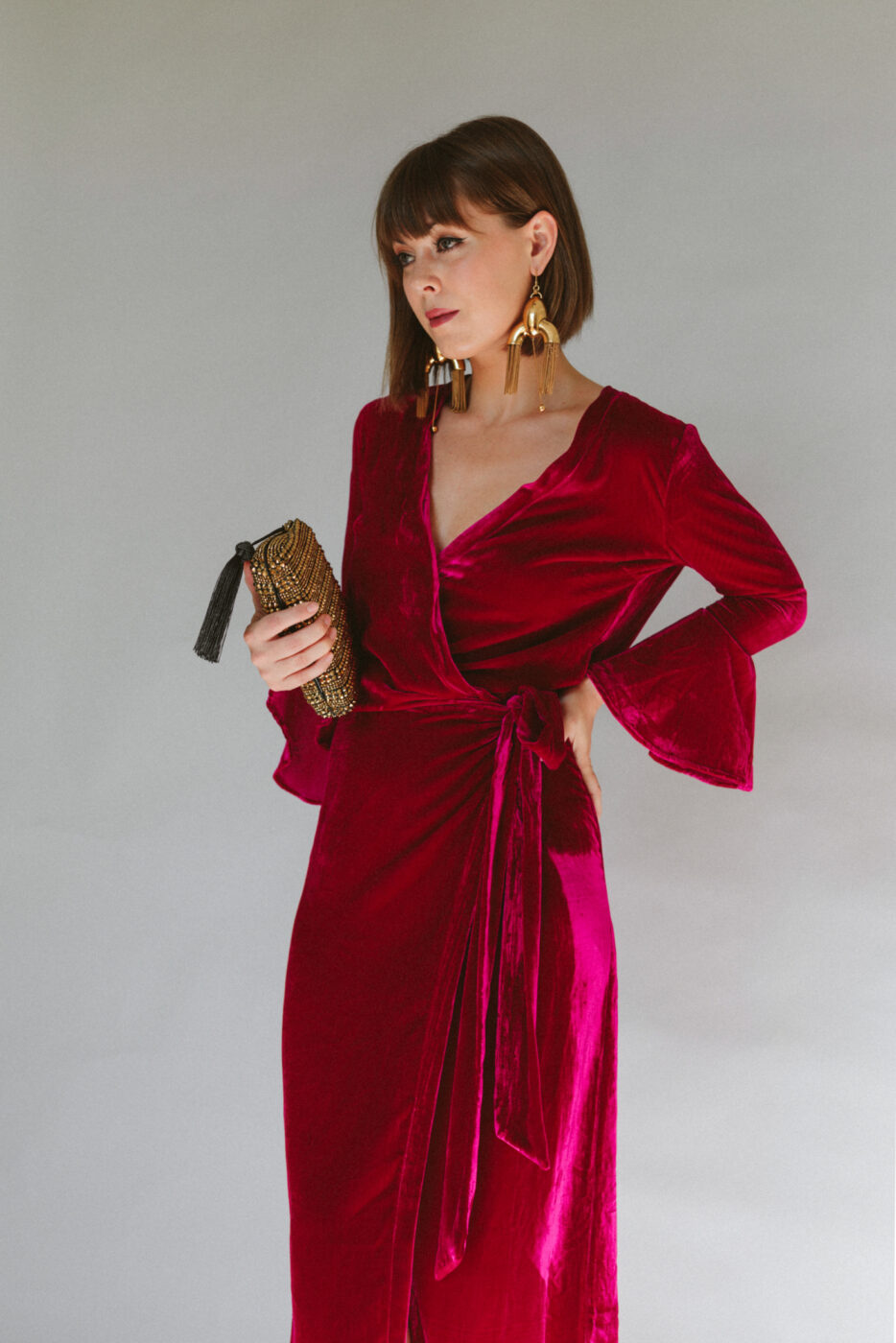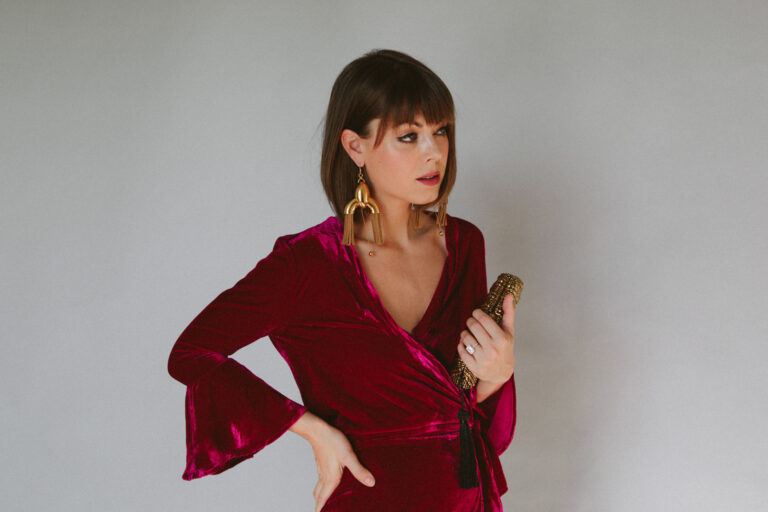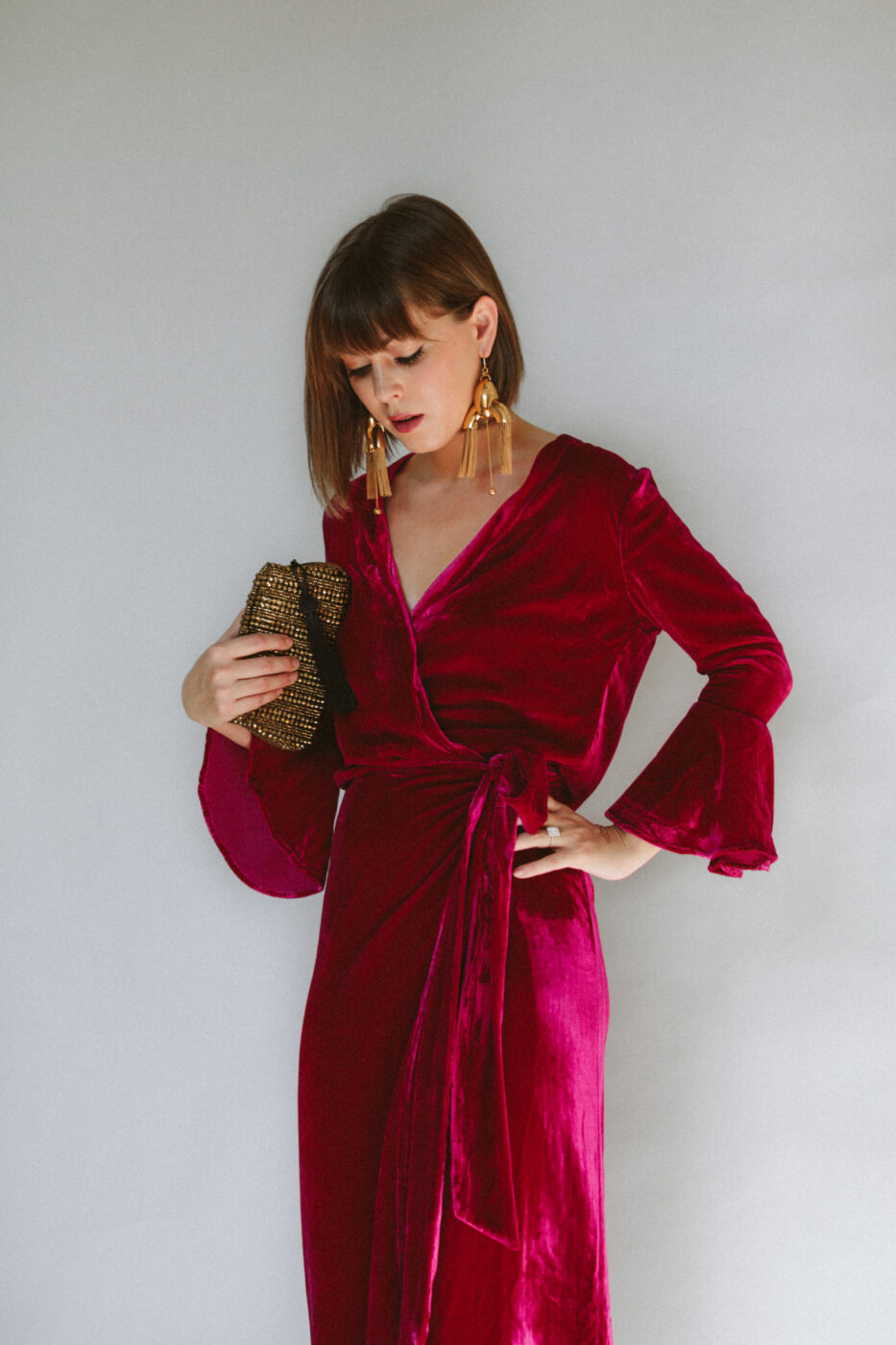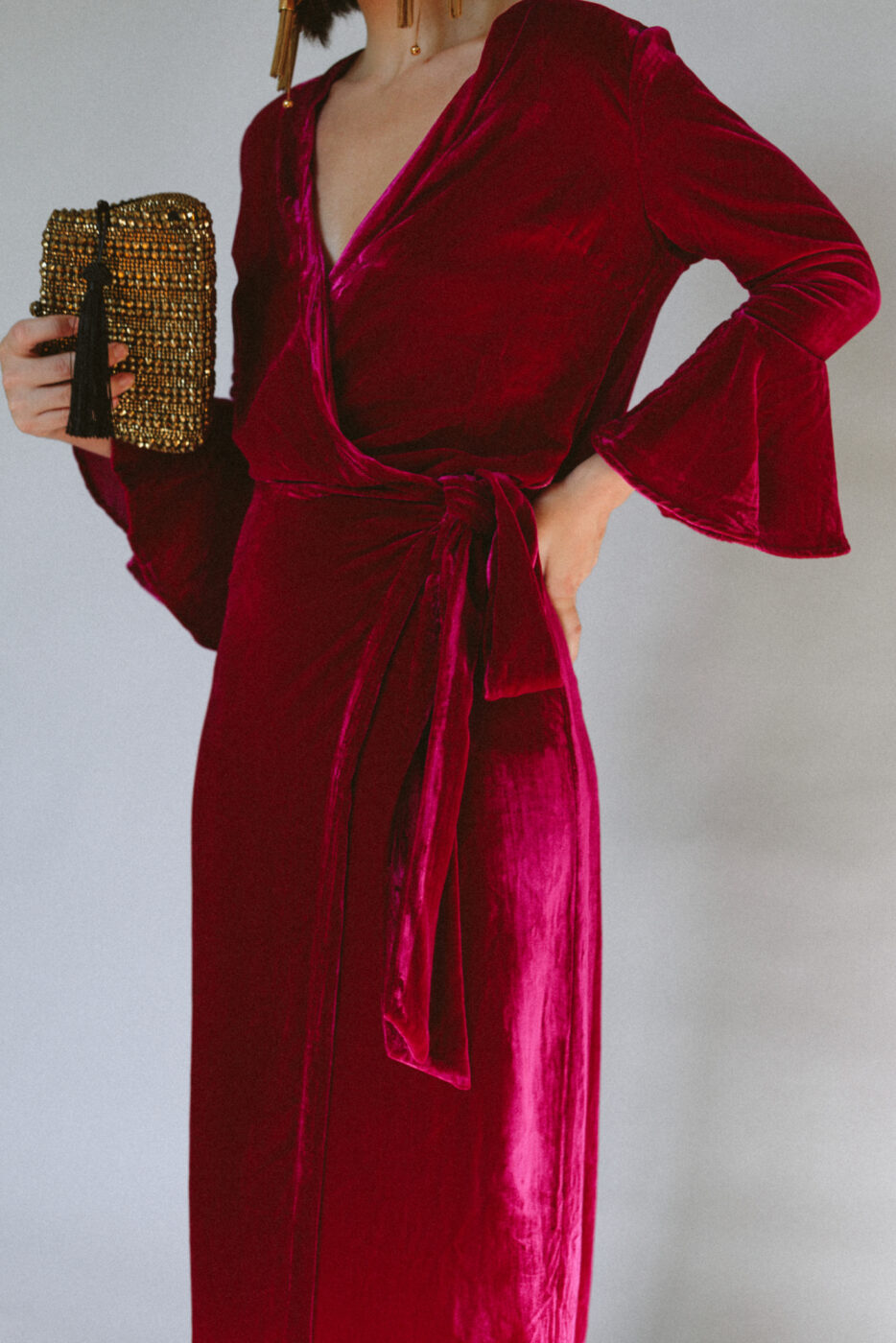 It's no secret what a loyal fixture the wrap dress is in any women's closet – mine included. From weddings, to dates, to every party under the sun, it's something that can look amazing in all prints, textures, and colors. We've seen the silhouette embrace women's bodies for decades – with legendary Diane Von Furstenberg making it famous and fresh designers like Kristinit putting their own spin on the cult classic. And without a doubt, it's a classic that will last for infinity.
I'm especially crushing on the velvet variety this holiday season, and can see myself being wrapped in velvet into early 2018. There's a nod to the '70s in Kristinit's Bianca dress, which I'm wearing in these photos, and I love the kimono style fit – not to mention the jaw-dropping magenta color. How fun is that?! Complete with a lush silk velvet that could not feel better on, and you've got yourself a feminine dress to wrap up in all season long!
P.S. If you're looking for something less bold, I'm dying to get my hands on this baby – another yummy velvet wrap dress.