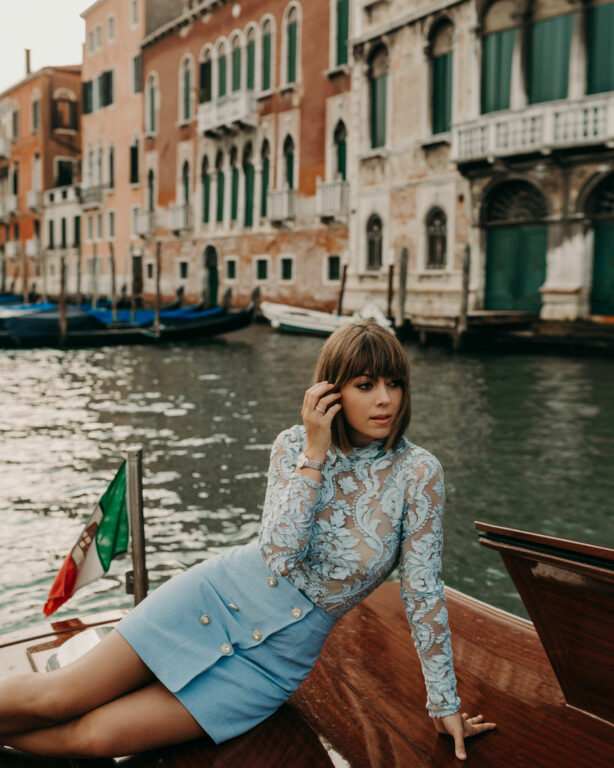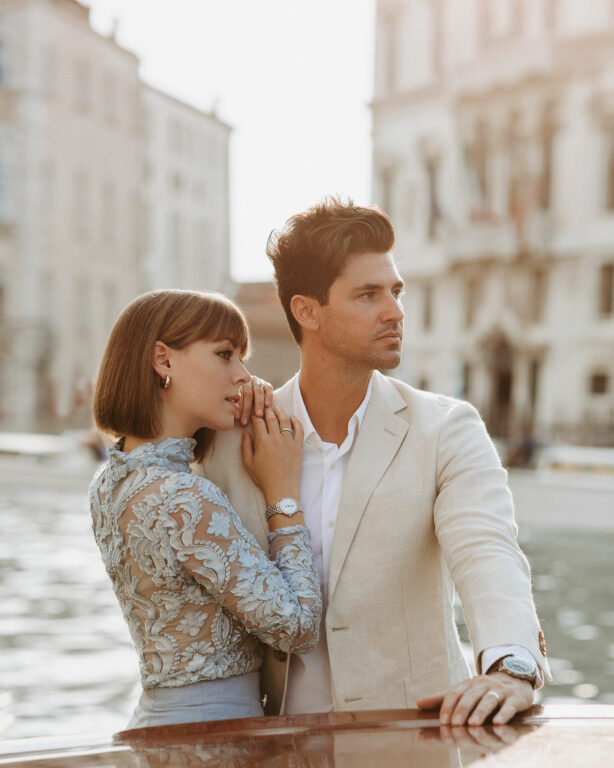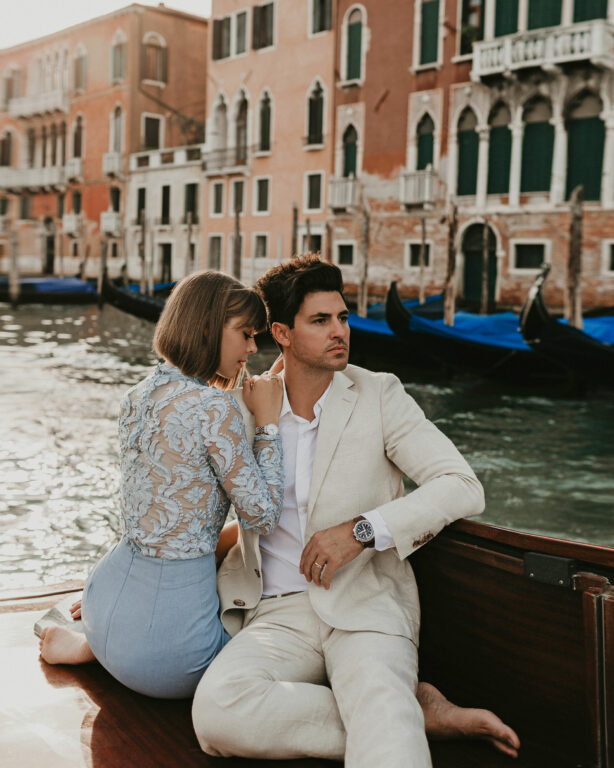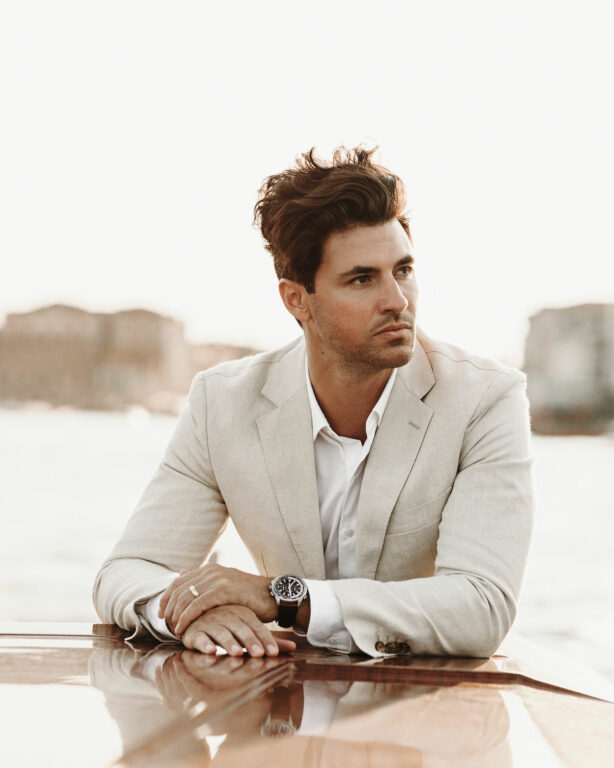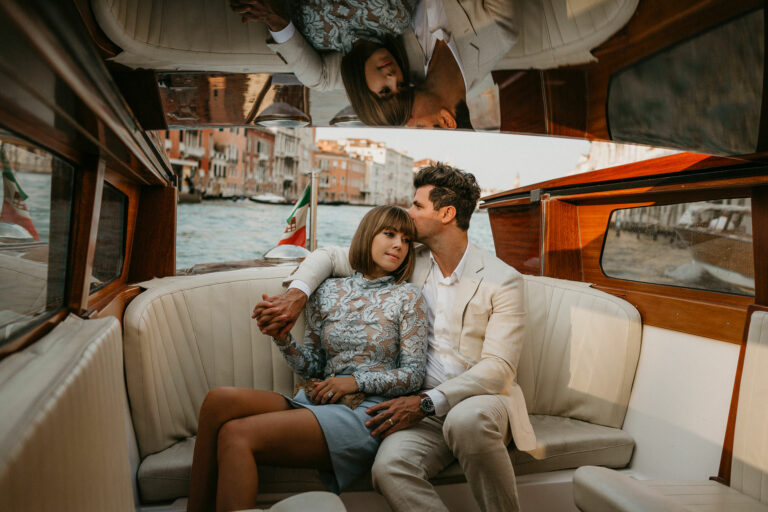 I don't need to say another word, we all know Venice belongs to lovers!
As you may have seen by way of Instagram, Freddie and I recently had the honor of attending the Venice Film Festival with Jaeger-LeCoultre, one of the worlds leading watchmakers who sponsors the festival each year. As one of their guests, they treated us to scenic boat rides, red carpet premieres, and way too much pasta! So naturally, I couldn't help but want to take you along for the ride.
During the trip, Freddie and I, along with one of our good friends and photographers, Anua Sandul, had the opportunity to create this visually captivating campaign featuring his and her watches from the new Jaeger collection. It's moments like these in my career that I have to pinch myself, I love my work so much!
Our vision for the campaign was inspired by an Italian love story, a culmination of some of the greatest Italian films of all time. it was our hope to share an experience with you that felt like an ode to beauty, to romance, to Venice and the Film Festival in a way you've never experienced before.
So without further adieu, we hope you enjoy this little video that captured some of our favorite moments.
Photos by Anya Sandul