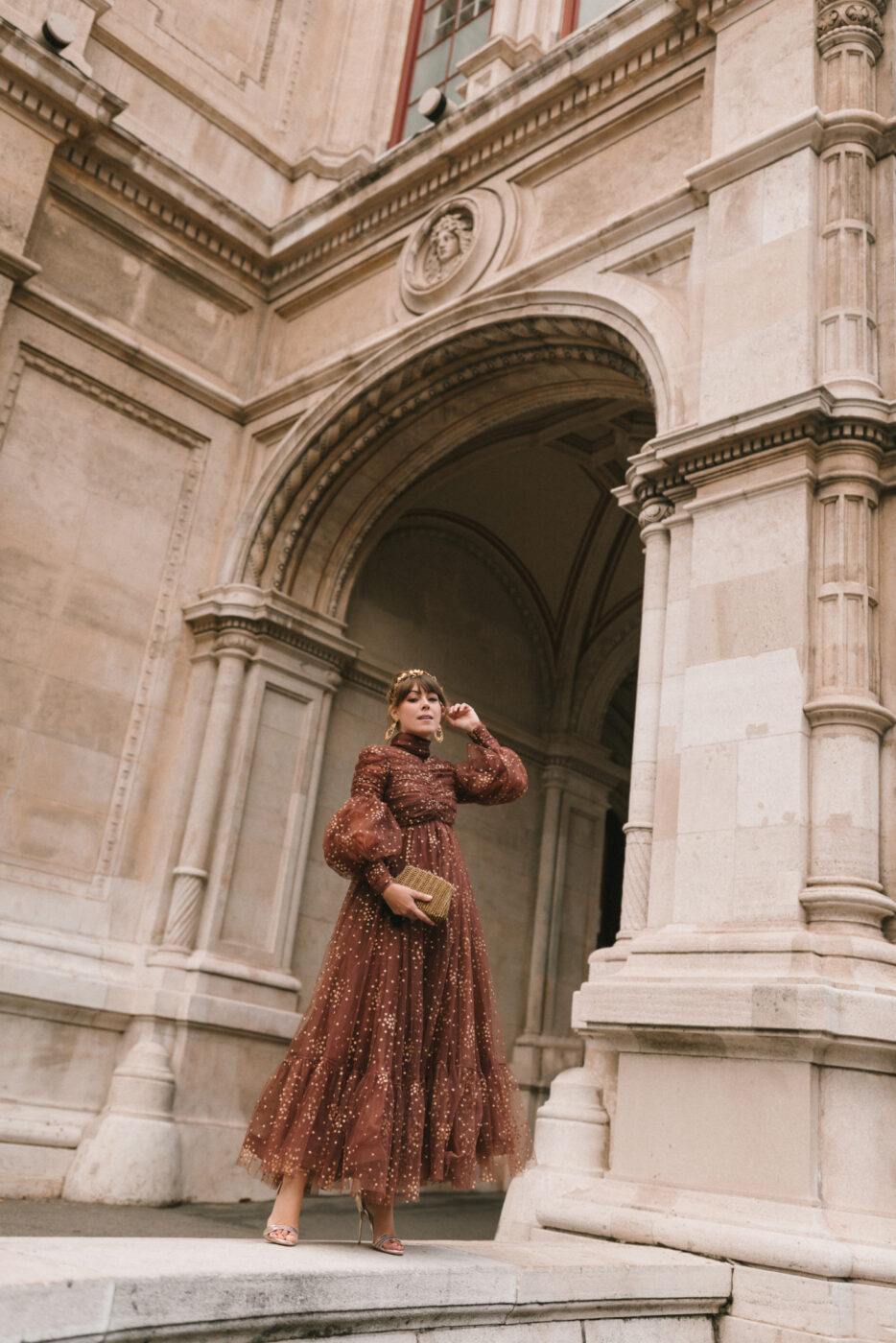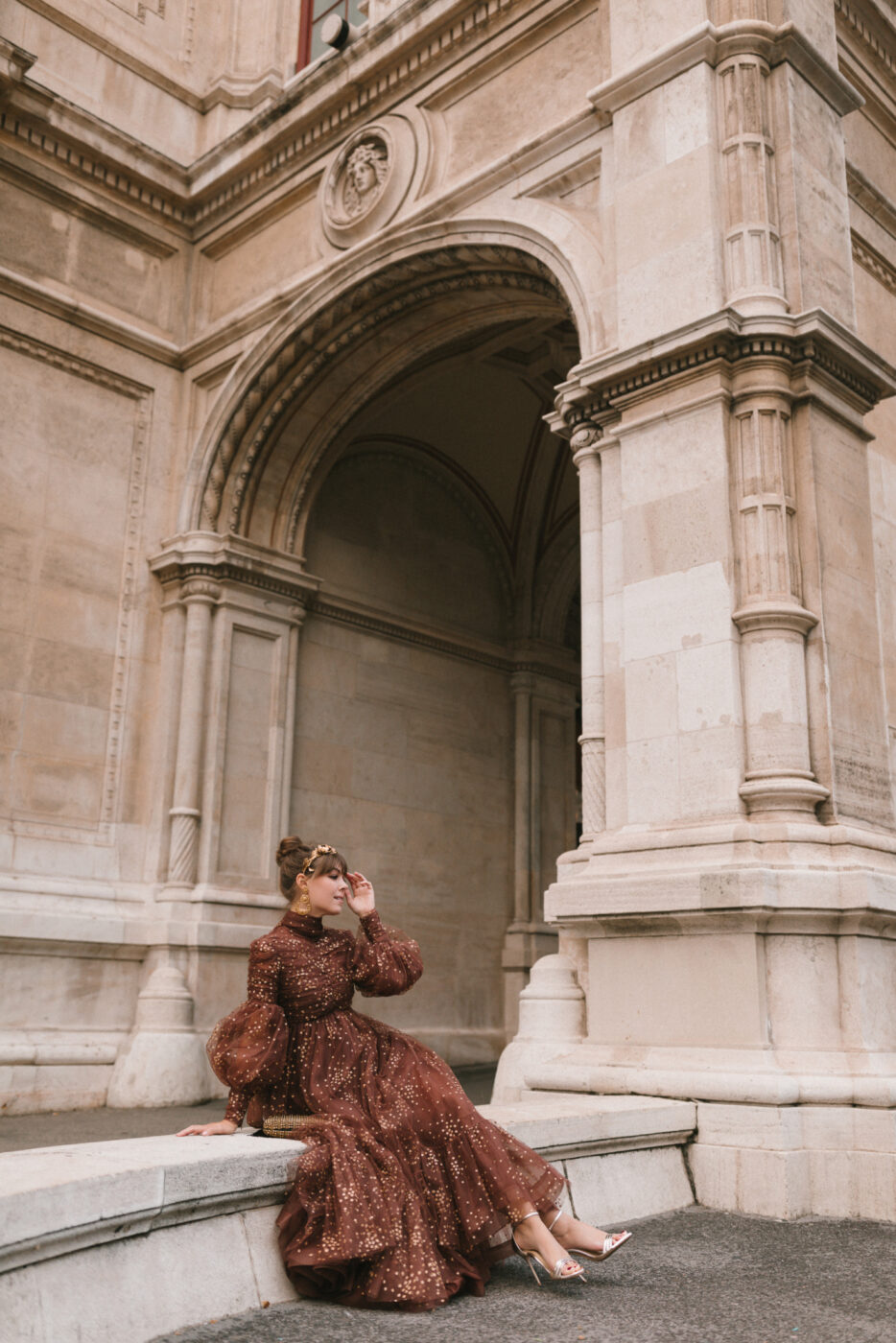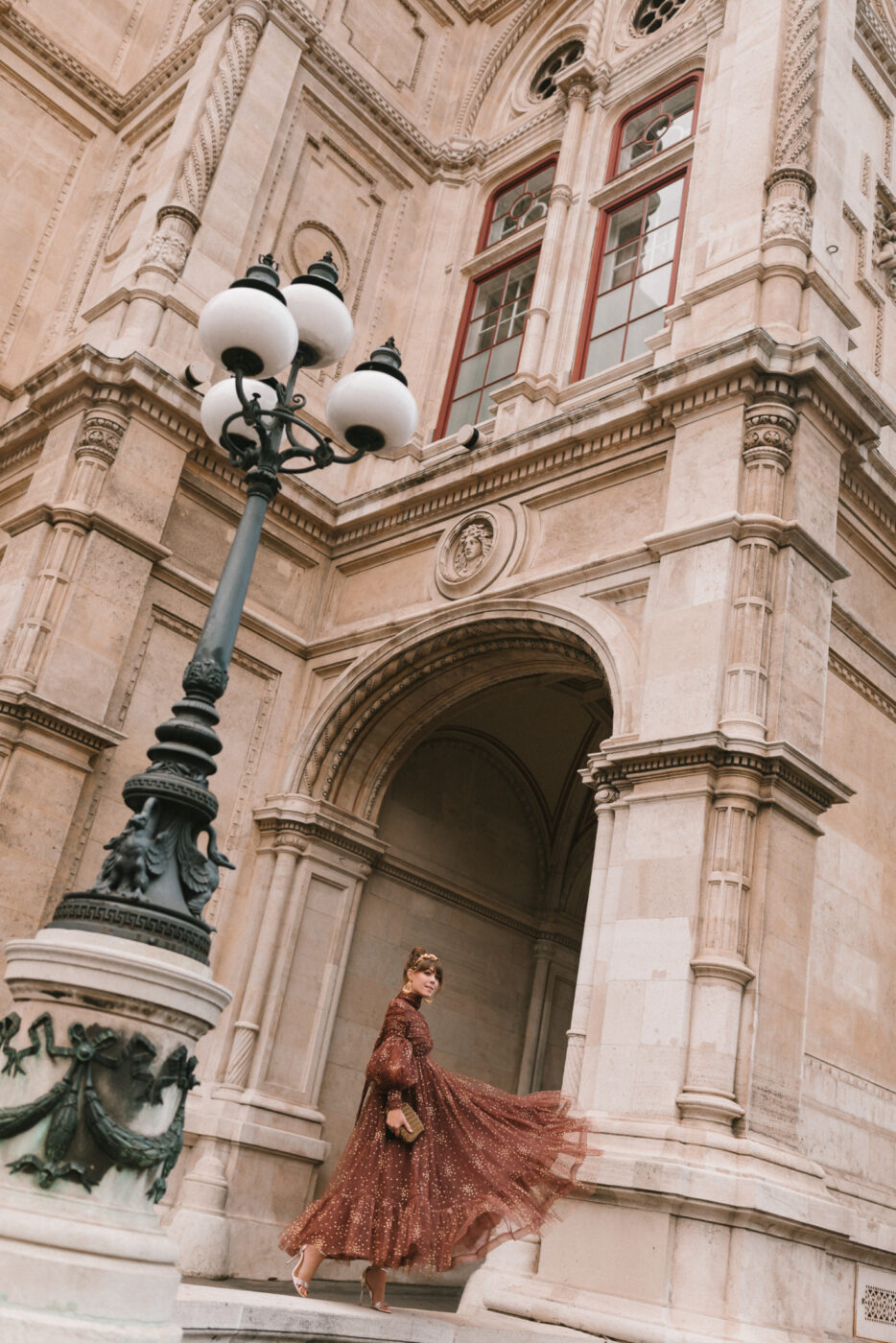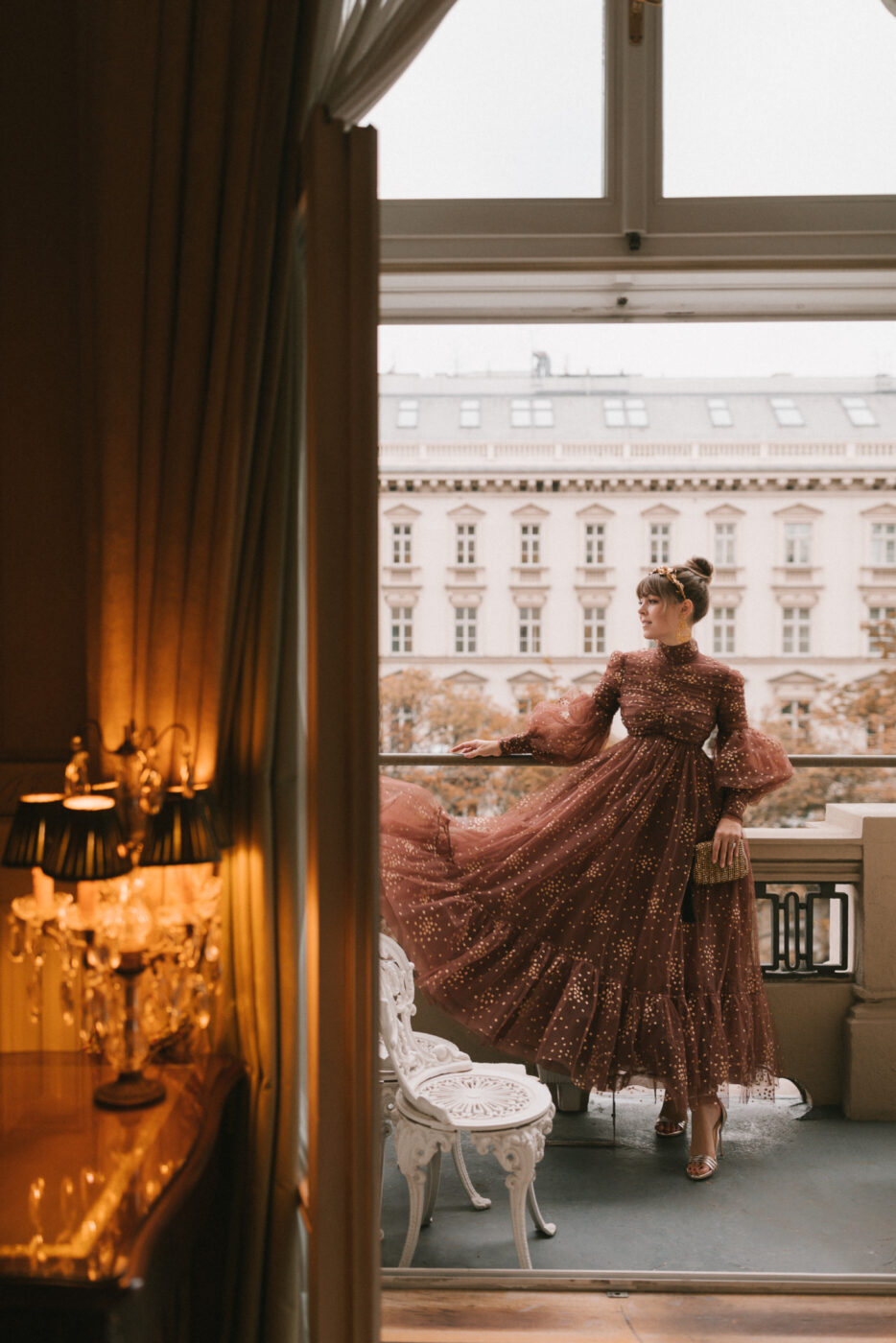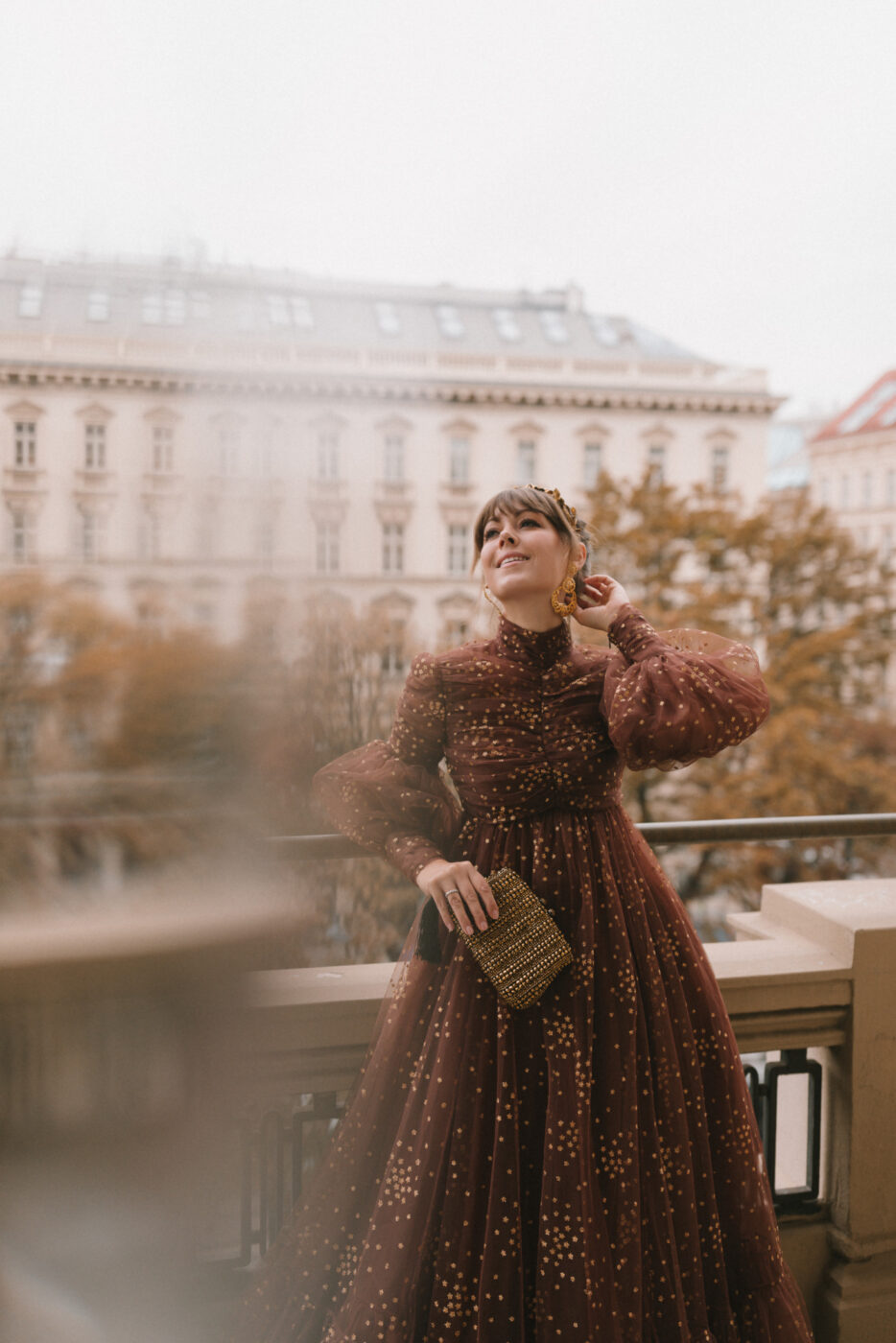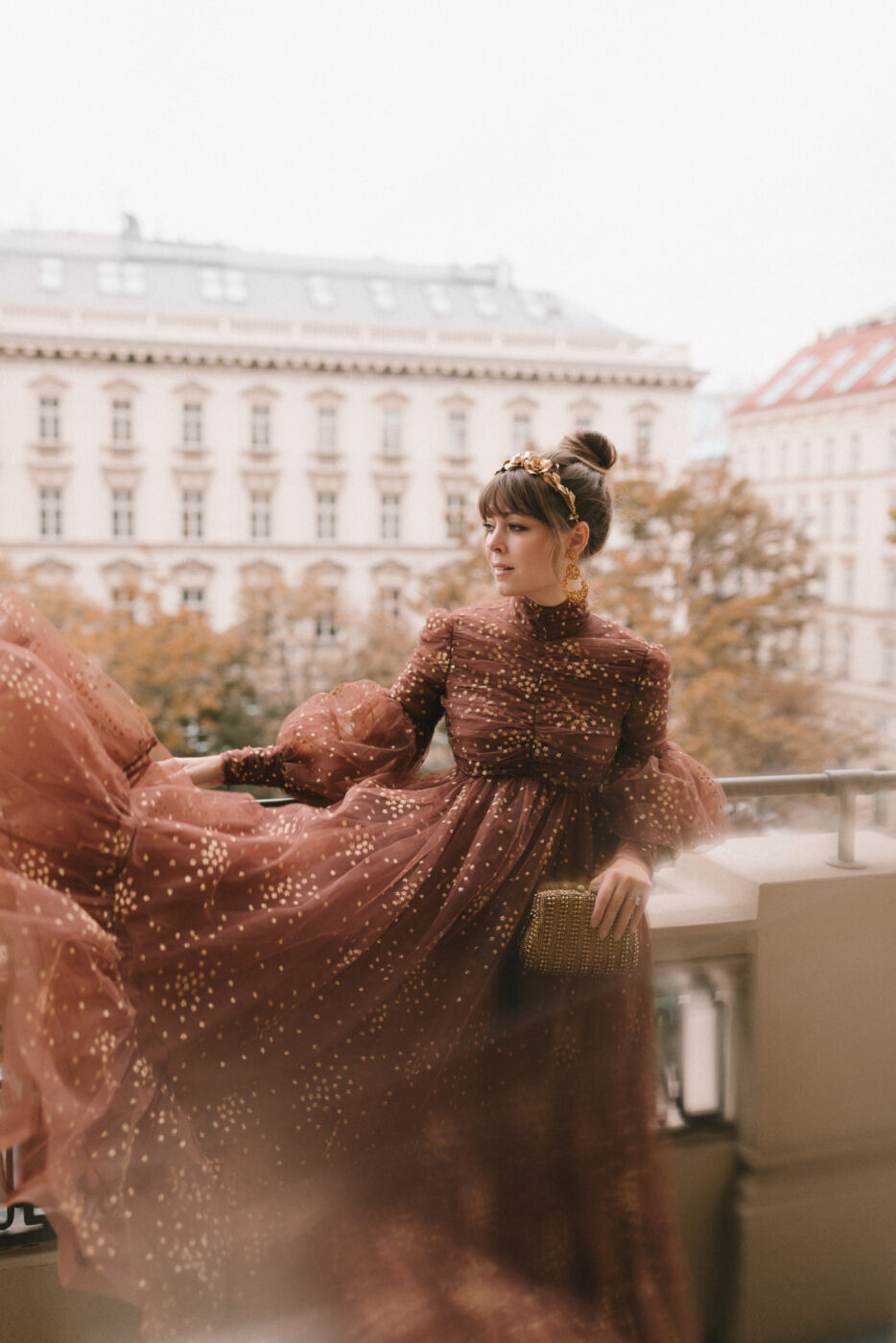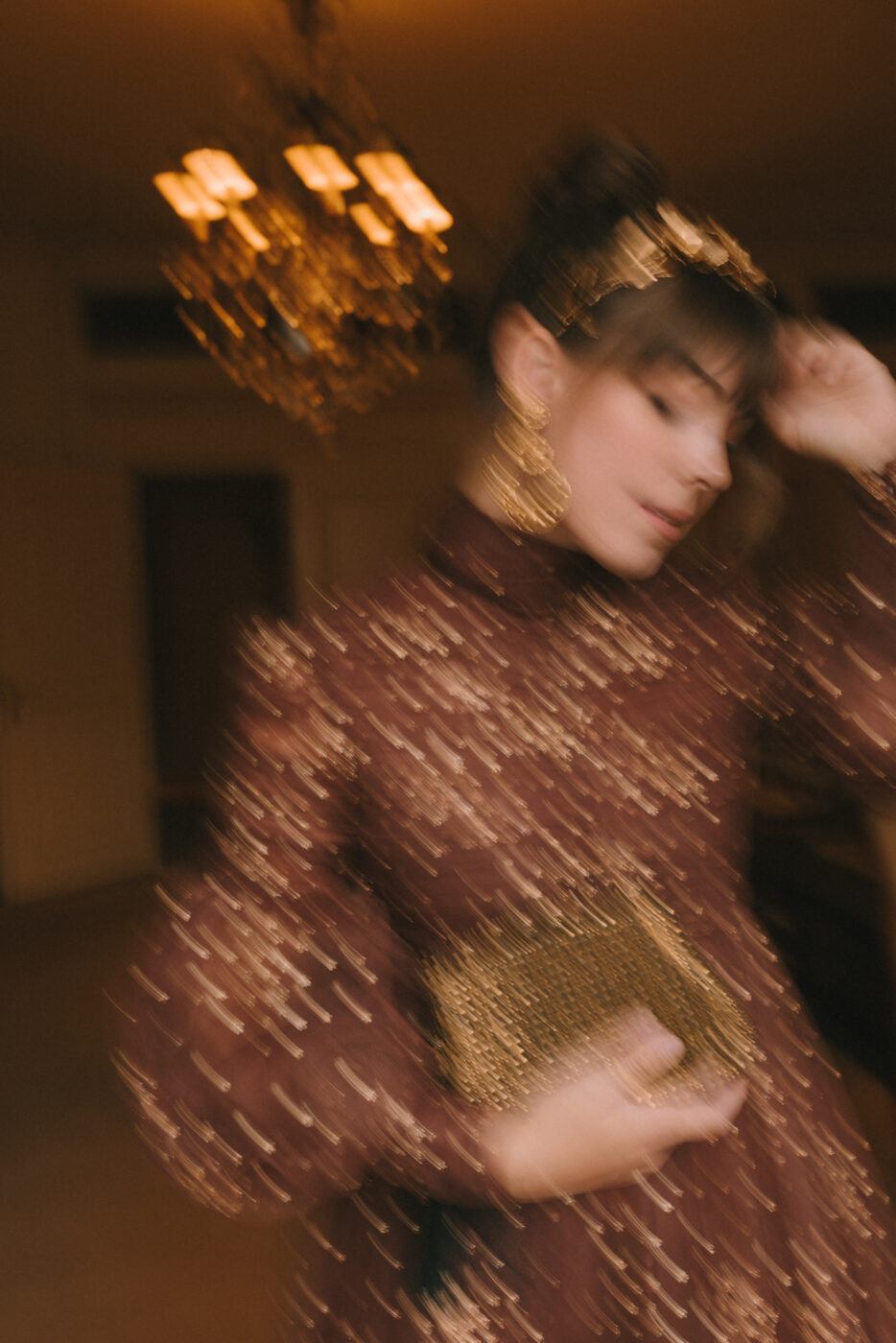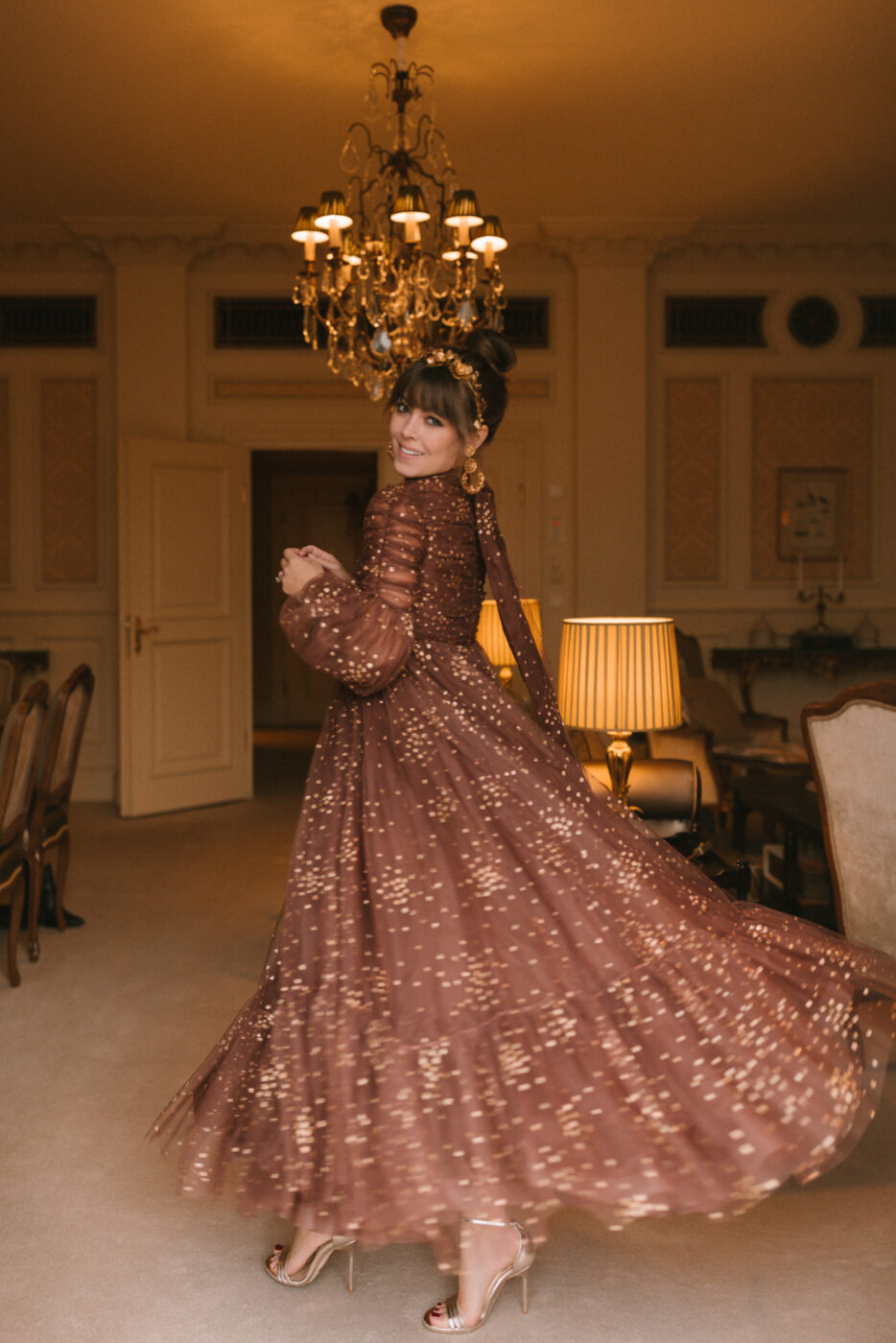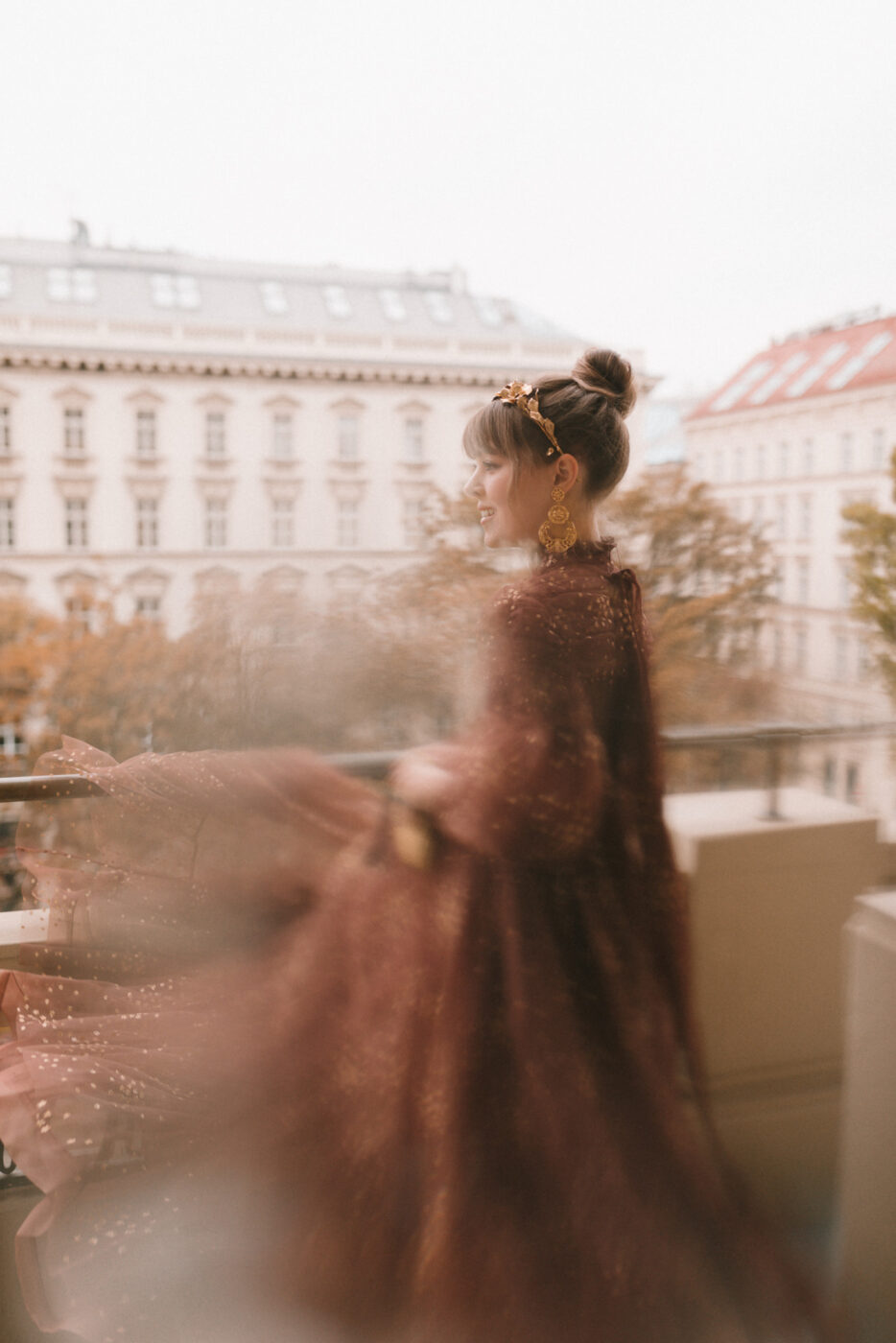 If there's one thing I learned from my first trip to Vienna, it's that you need at least five full days to properly explore it. I felt like I hardly scratched the surface of what this beautiful city has to offer!
Being that it was was my first international trip post Covid-19 vaccination, I wanted to share a little insight on traveling in these times in addition to all fo the fun stuff like where we went vintage shopping, what we ate and what my favorite museums were.
Austrian Air requires KN95's face masks on flight, proof of vaccination or a negative Covid-19 test 48 hours before (we referred to this website for up to date entry regulations into Austria). I felt incredibly safe flying because of the mask policy. In fact KN95's masks are required in all buildings in Austria – I didn't see anyone wearing cloth or hospital masks, only KN95's which was very reassuring. I wore a mask whenever in doors and we tried to enjoy the beautiful fall weather outside when eating at cafe's as well. For my return, the US requires a negative Covid-19 test regardless of vaccination status which I was able to get at a local hotel. Sign up was incredibly easy and they email results to you in 24 hours. In addition to printing that out, I also had to provide the airlines with an attestation form upon checkin. All in all, it was a unicorn travel experience because we were very prepared with what documents we needed for checkins on each end of our travels.
Ok, now onto the fun stuff! As you may know from my latest post, my shoe design collaboration with designer Sarah Flint took us on an inspiration trip to Vienna. I asked you all to guess where I was headed before I left and there were at least 400 guesses before someone guessed Vienna! Paris, London, Milan, Dubai even Berlin. But why didn't anyone guess Vienna? I now know why. It's because Vienna is Europes best kept secret and I cant believe I've never been before.
Arriving to Vienna via air, you are greeted by snow capped Alps that have such beauty and prestige and yet poke ever so delicately through the clouds. My families heritage is Swiss, Germain, English and Polish so visiting a Germanic-speaking country was new and intriguing adventure for me. It just hits a little differently than France or Italy does. My heart belongs to cities like Paris and Rome – cobblestone corridors that lead to cafe filled piazzas are what excite me about European exploration and Vienna offers just that from the moment you step off the plane.
I was immediately comforted by the traditional charms of Europe. Pre-war architecture, sky scraping cathedrals and never ending lush green parks. One thing I immediately noticed was how clean the city is. Maybe it's an odd observation but coming from a city like New York, you cant help but appreciate the cleanliness.
Prior to the trip, I asked for recommendations on Instagram for the best restaurants and sights in Vienna, and below is a travel guide that I compiled based on your suggestions.
Like I said before, I needed at least four more days to work my way through this list but I love any opportunity to share a crowd sourced list so I hope this helps you on your next adventure to Vienna!
DESTINATIONS
BARS / WINERIES
CAFÉS
RESTAURANTS
HOTELS