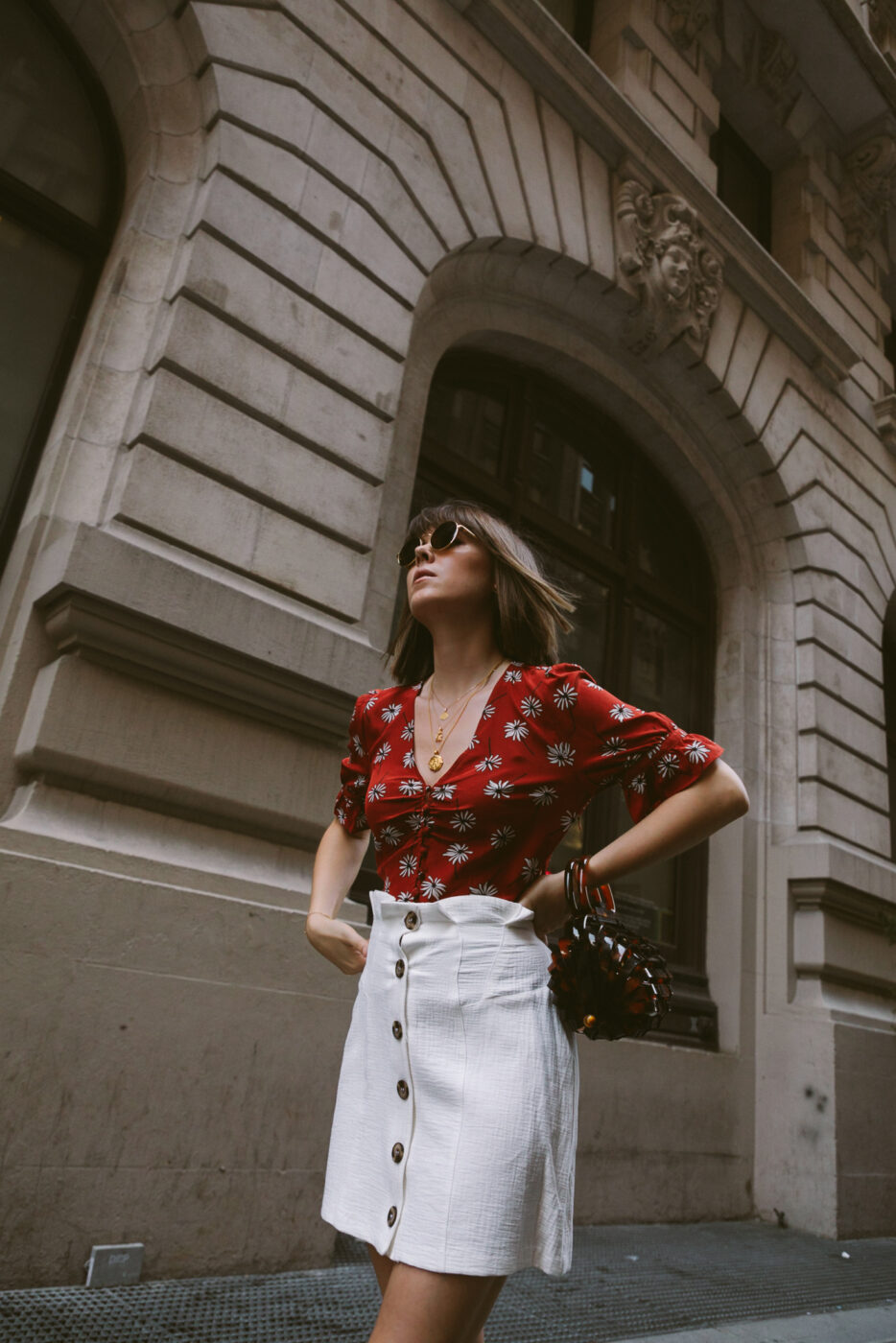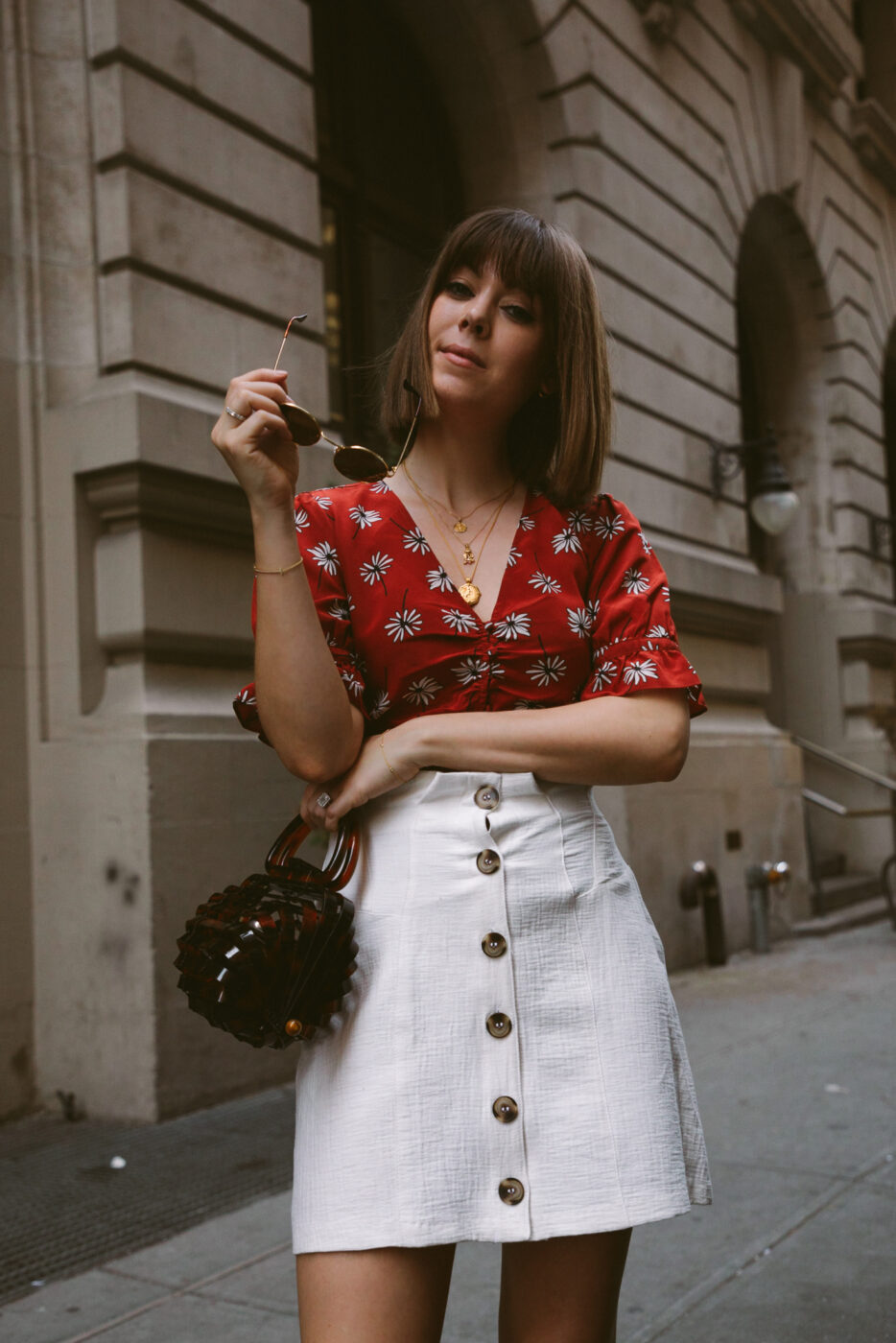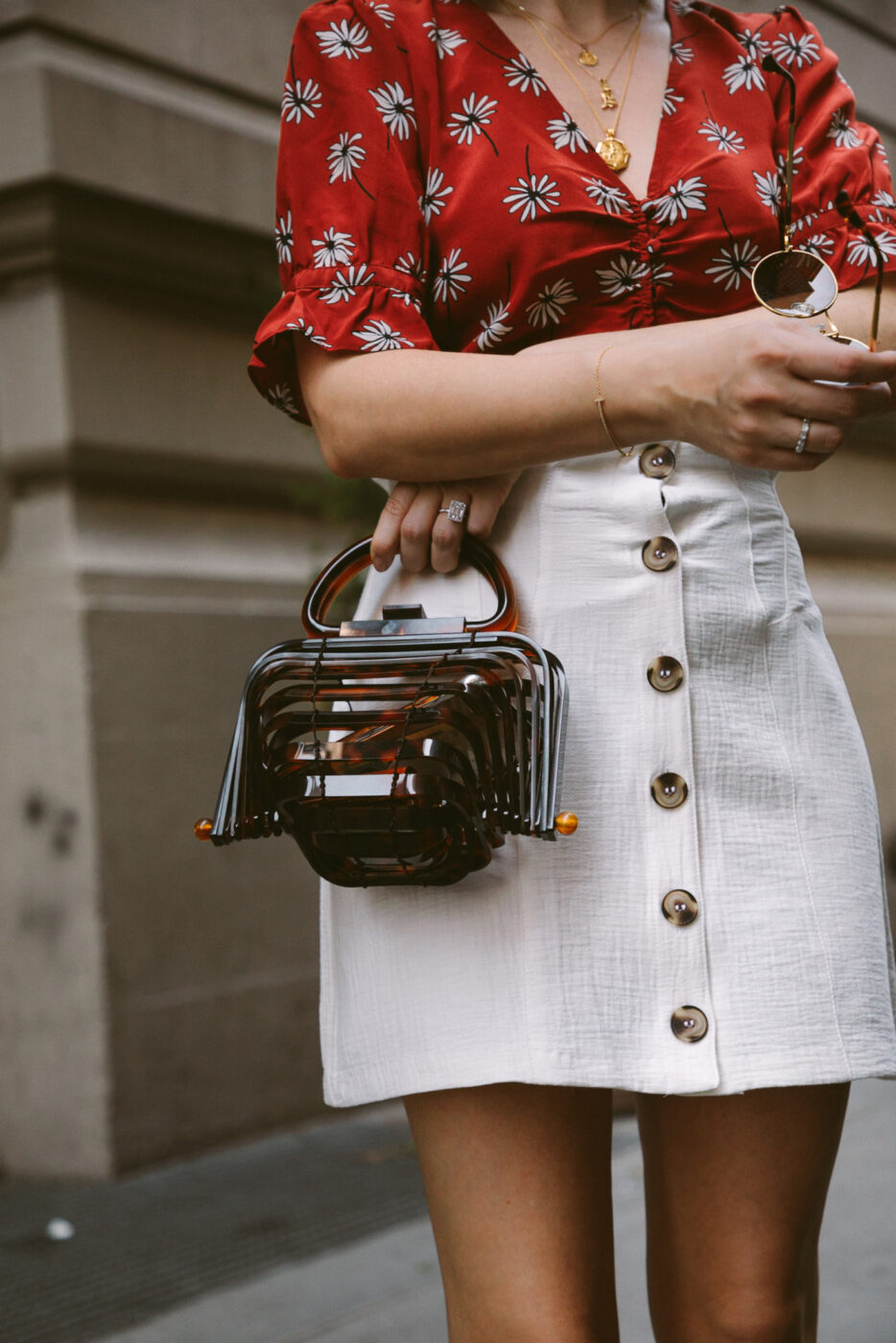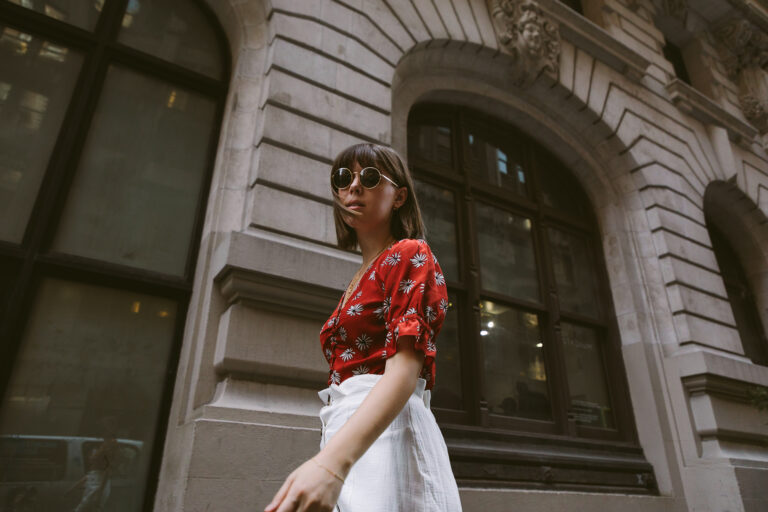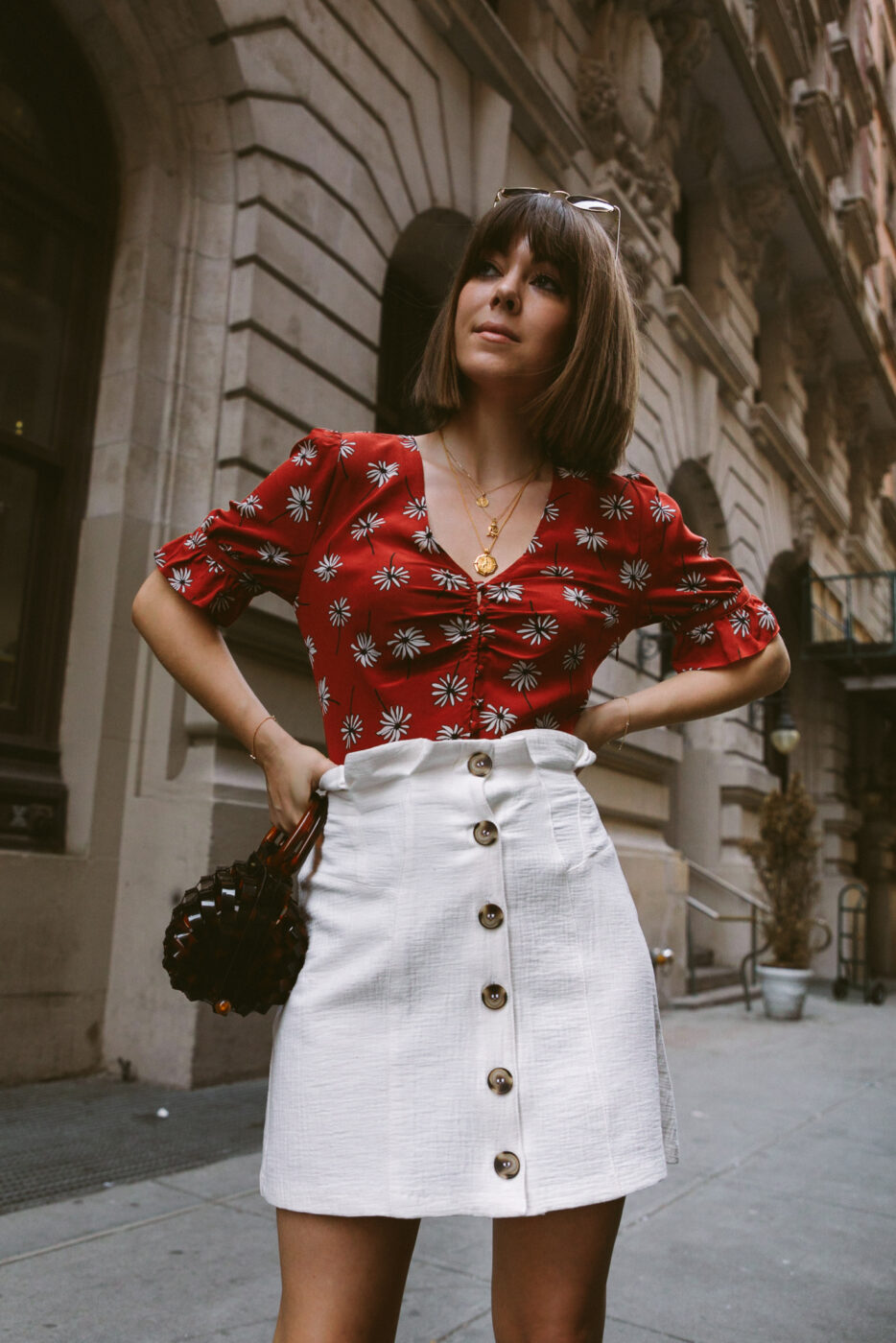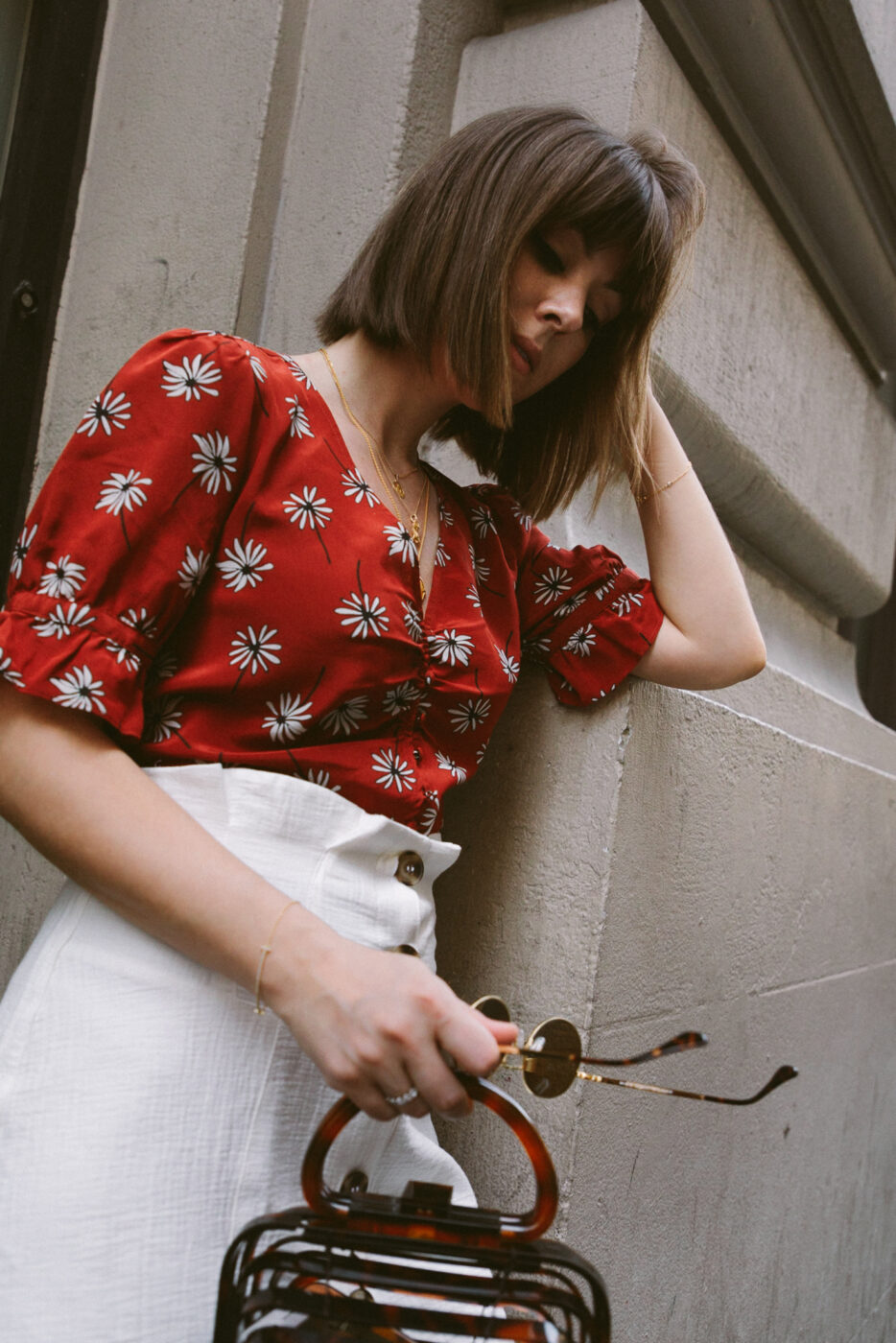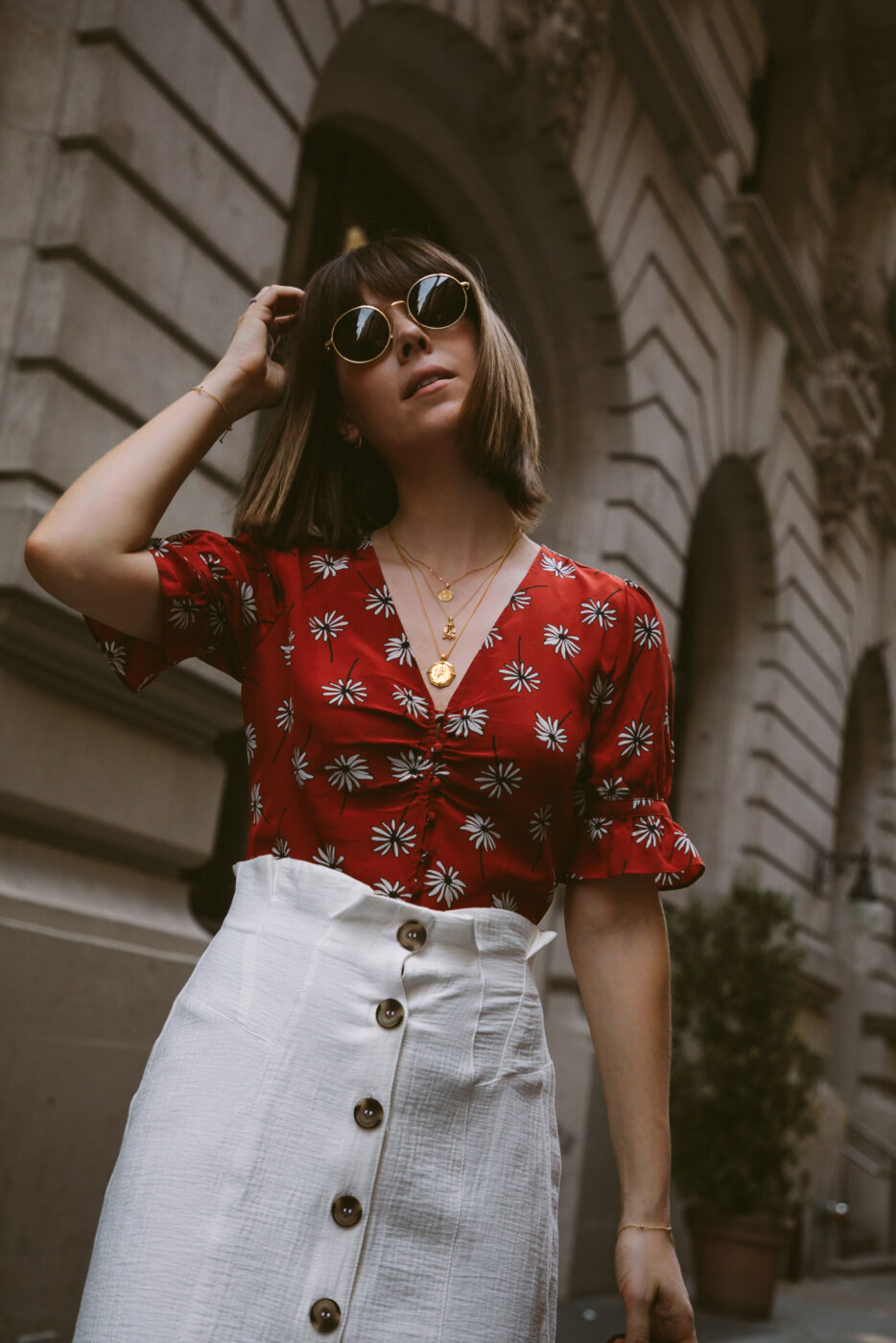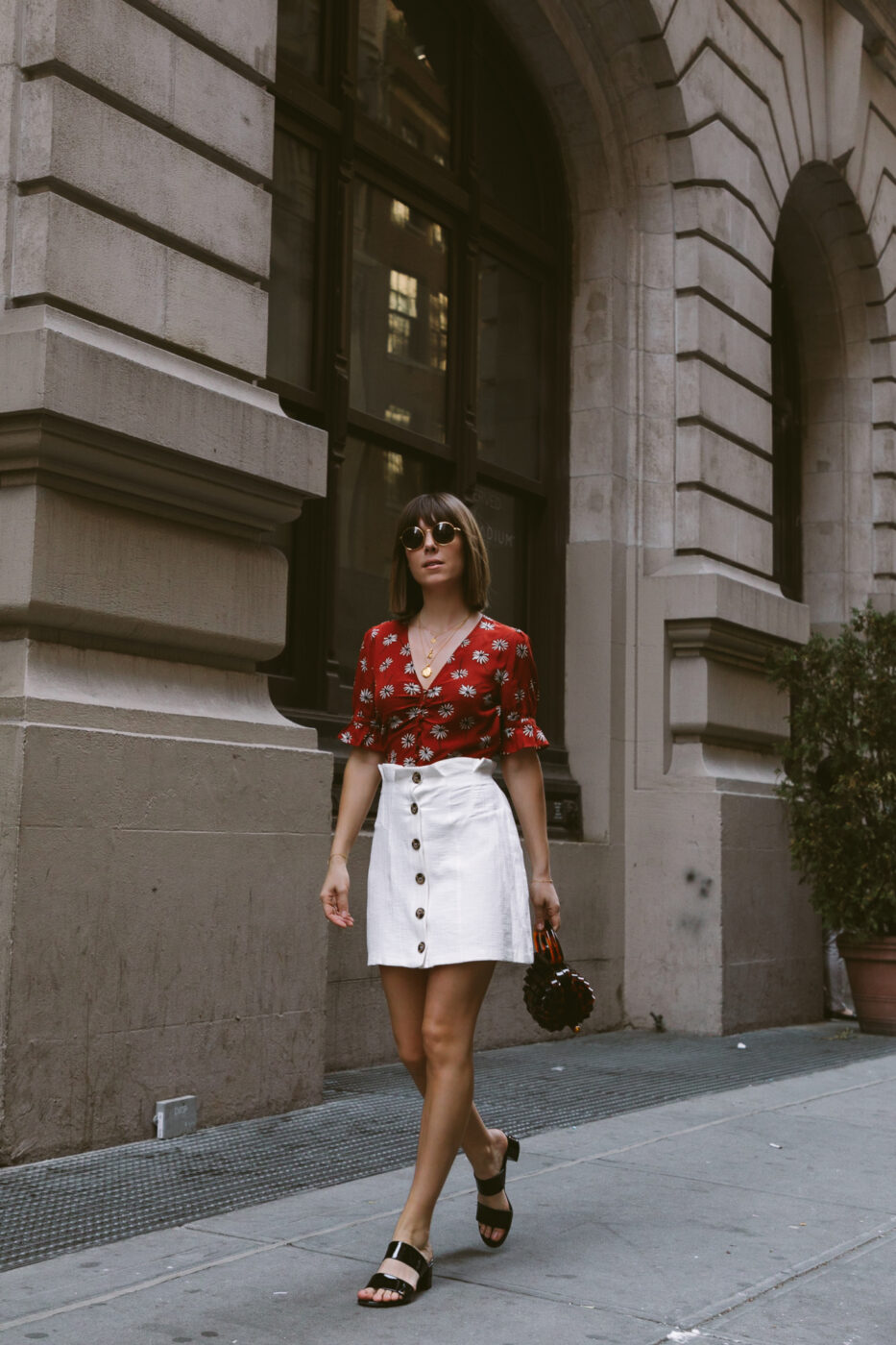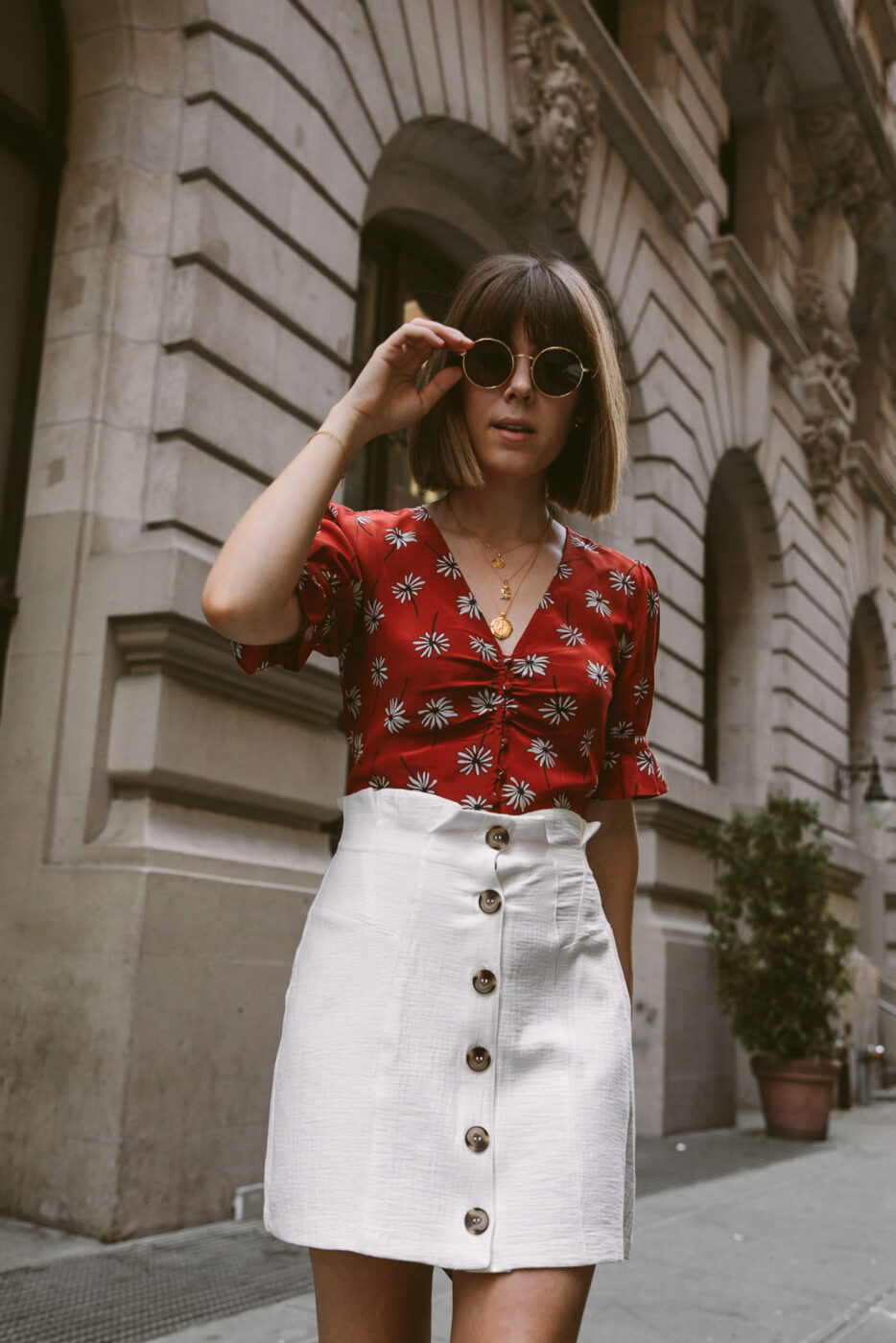 Whether walking the streets of New York City while home, or exploring Parisian alleys while abroad, one of my favorite hobbies is weekending. By that I mean long days with little on the agenda other than getting to know a city or neighborhood. So often we fill our schedules to the brim with events and tasks, so there's something refreshing about frolicking without an agenda.
Freddie and I will often find ourselves bopping in and out of museums, stopping for coffee and small plates, shopping, or napping in a park under the clouds. It's the perfect day in my book, and something I'm eager to do all summer long in NYC.
It's simply effortless, which is how I like to dress on said weekends. It's key to take a break from rushed Uber rides and public transportation, I'm all about walkable outfits (still worthy of an Instagram, of course!) that are easy yet elevated. A high-waisted skirt with a flirty top and sandals a la these photos, or a simple dress with interesting accessories.
Weekends exploring were made for wearable looks, which I always turn to Nordstrom for. My forever destination for weekend wear – whether that's on vacation or at home, they have an inventory full of fresh and modern selects that don't feel too pushed for blissed out weekend days. The store is as effortless as weekends should be.
Where are you weekending this year? And more importantly, what are you wearing? To shop my picks for weekends in the city, scroll through my selects from Nordstrom below!
More Weekend Outfits