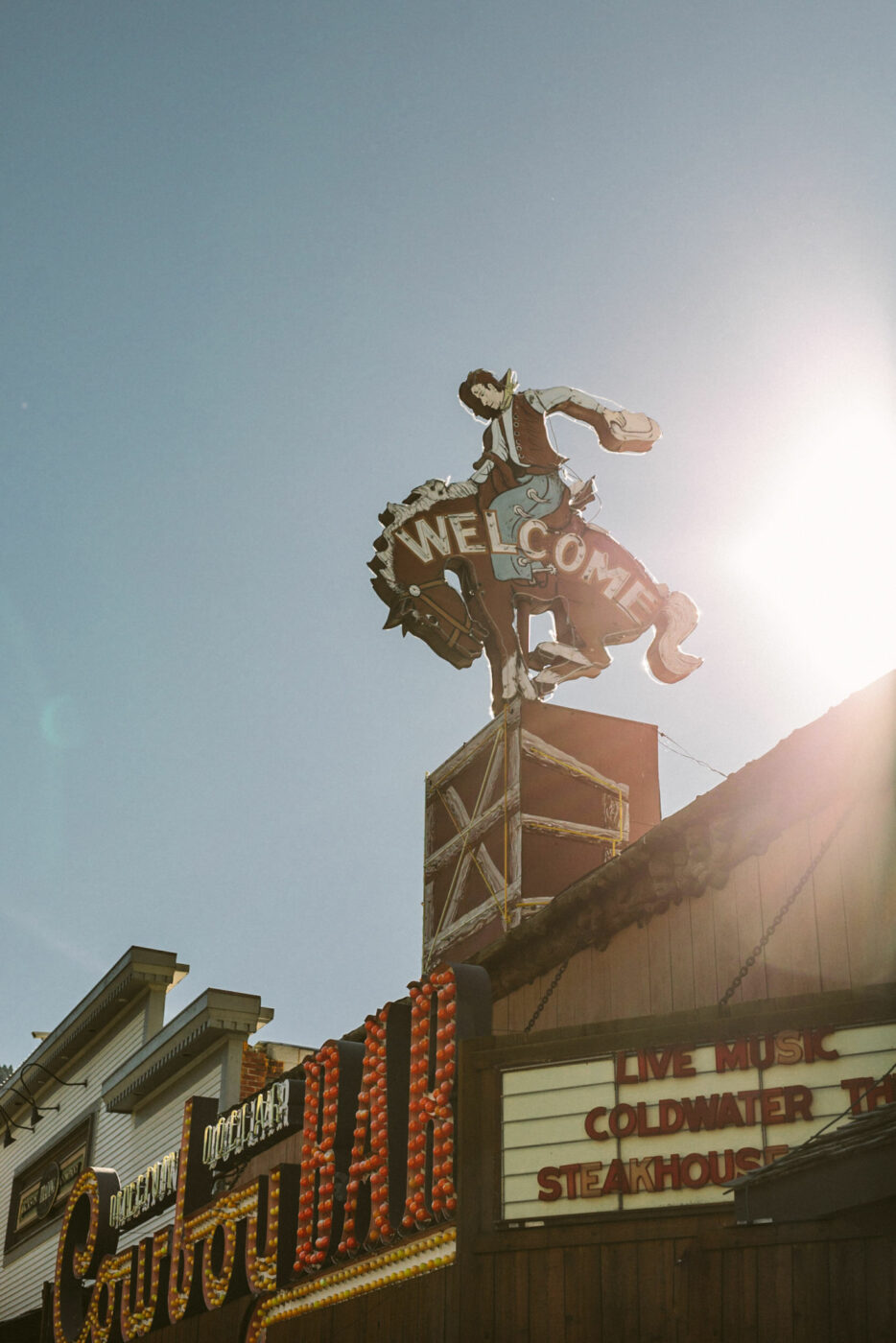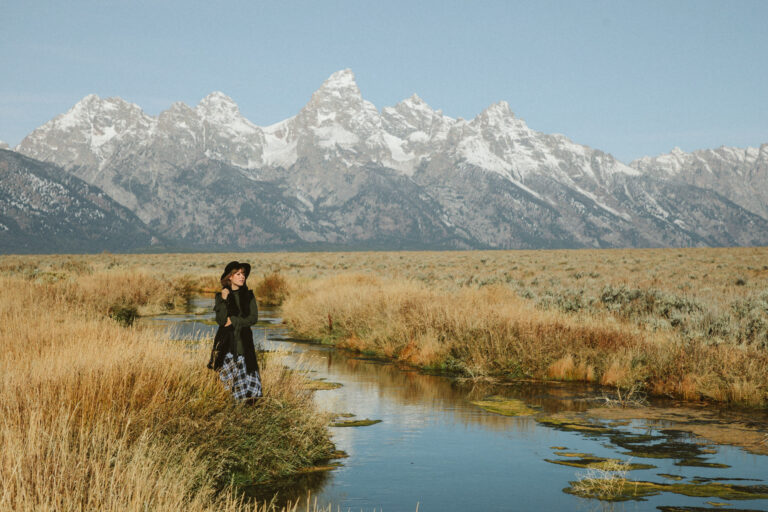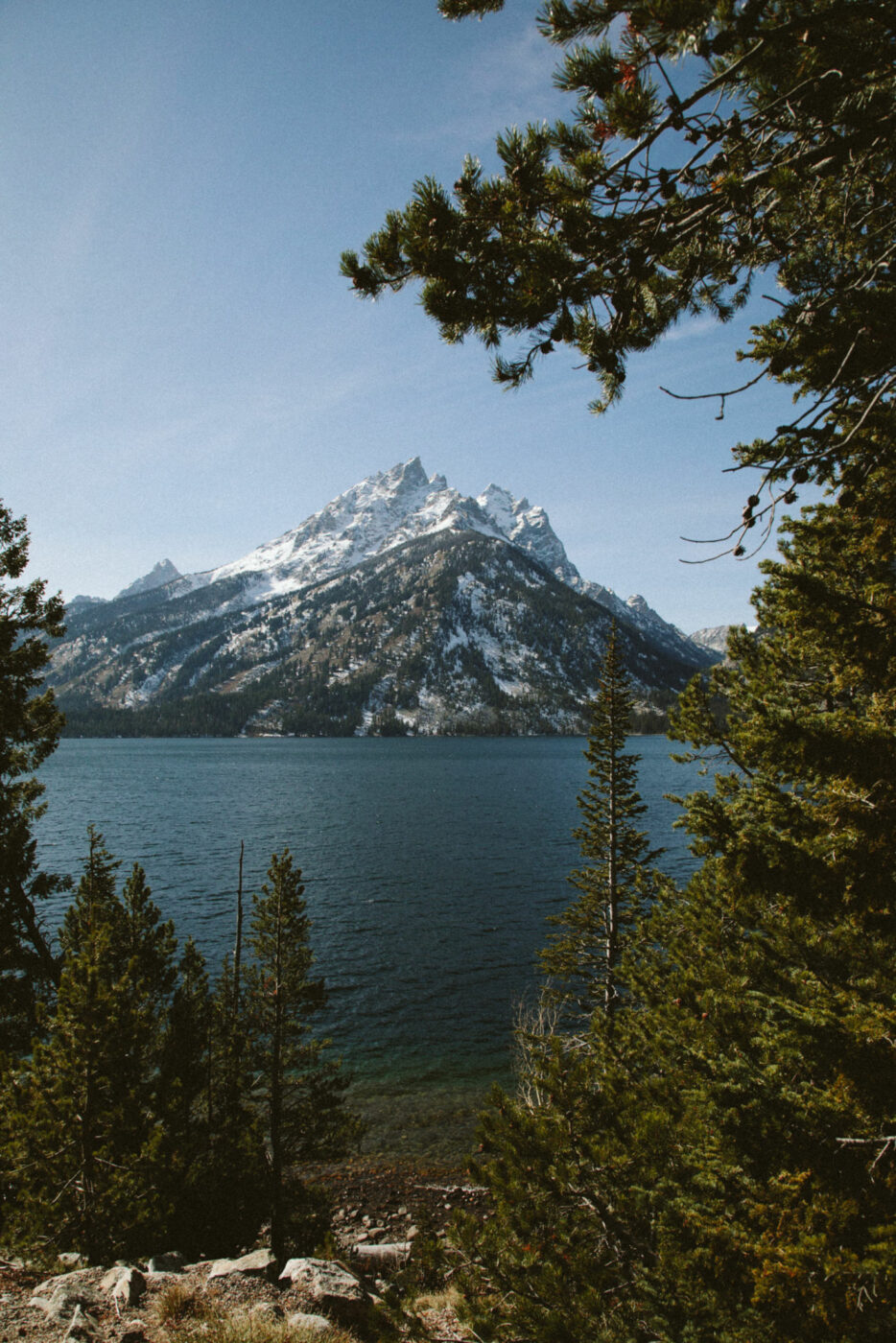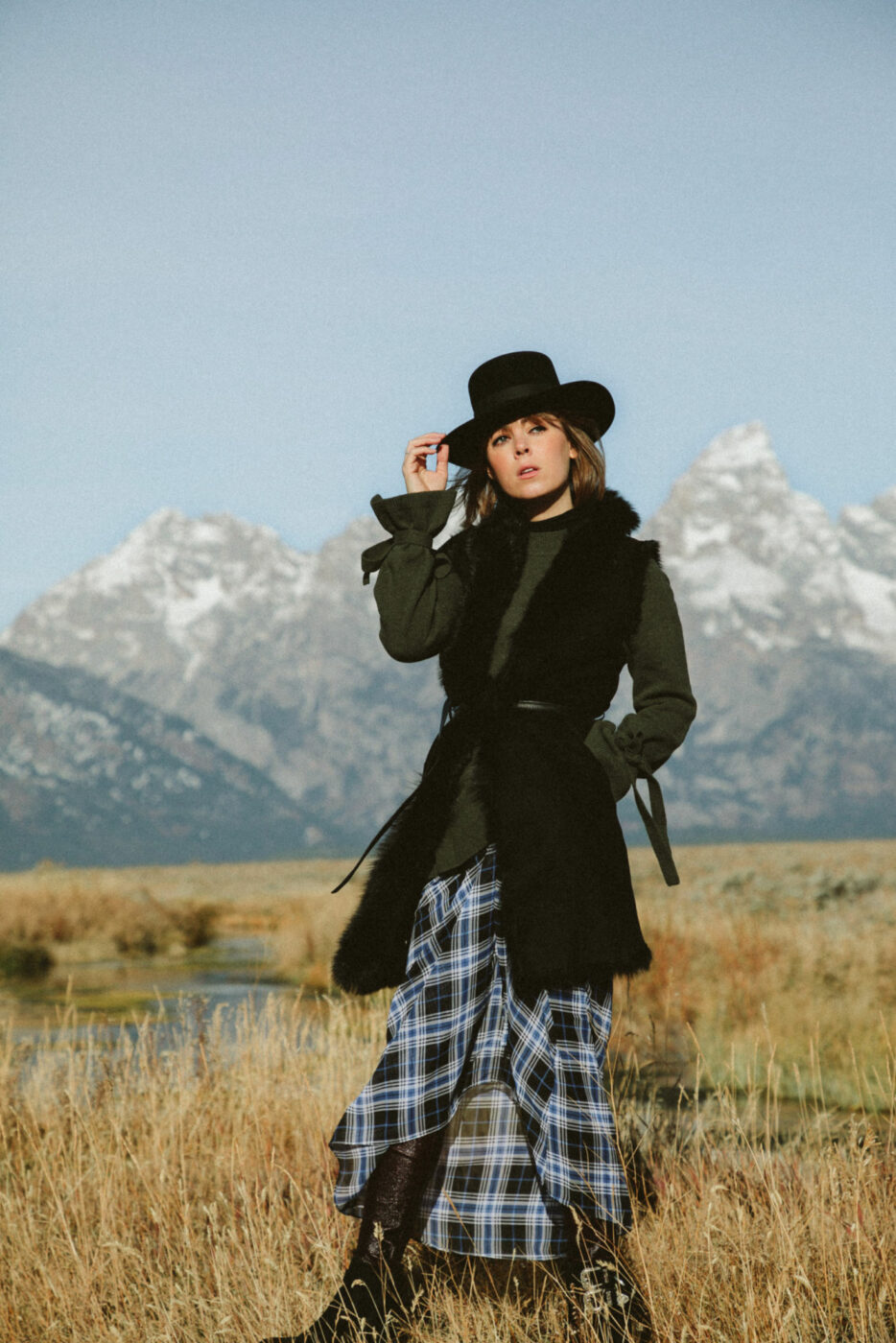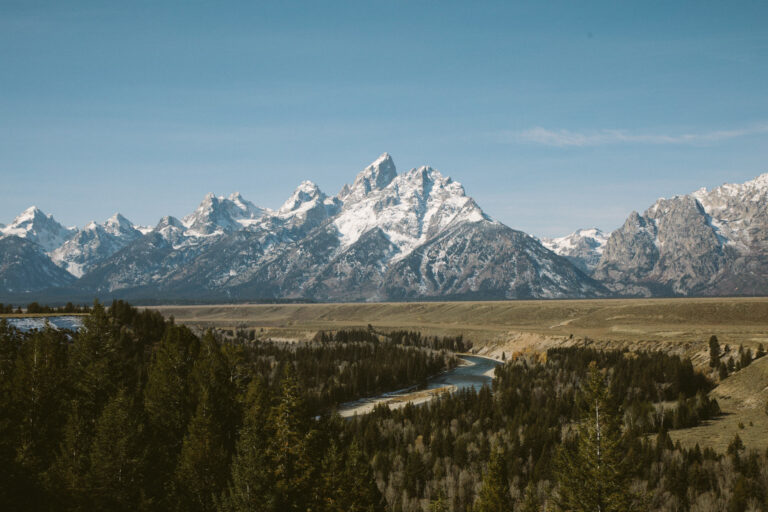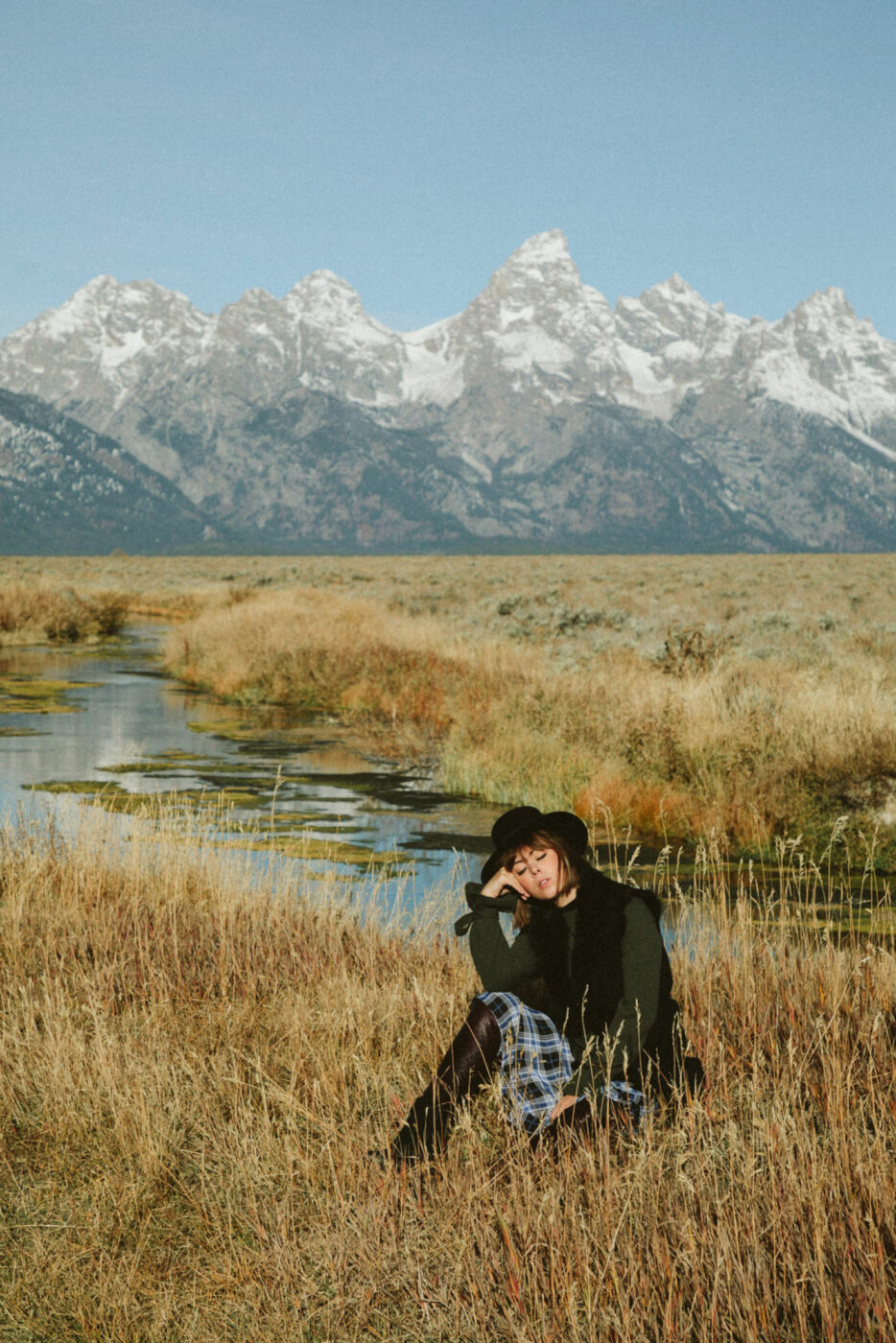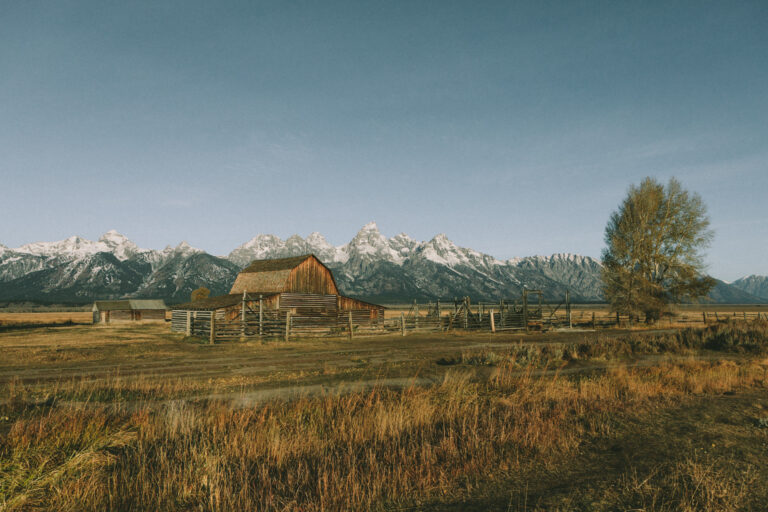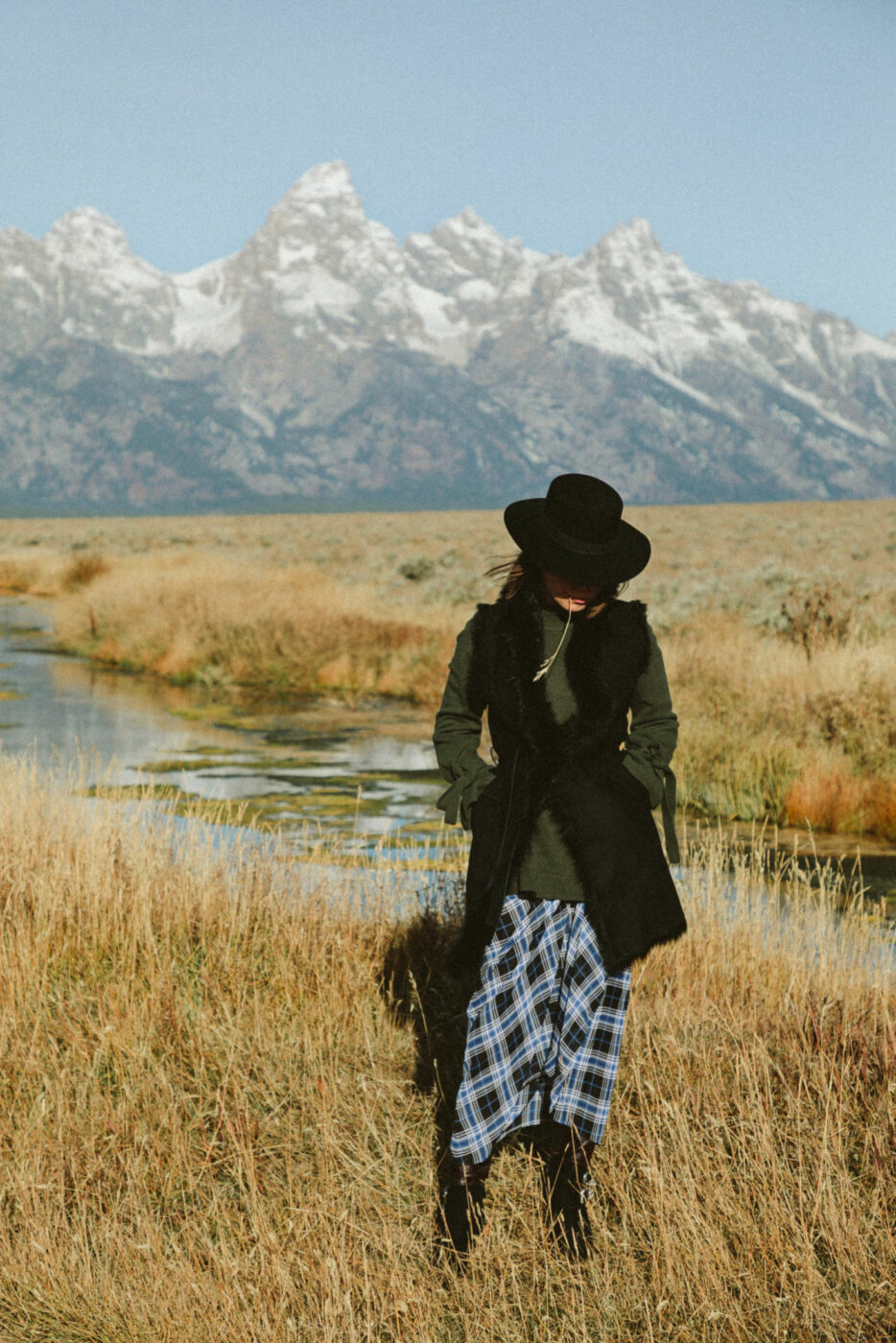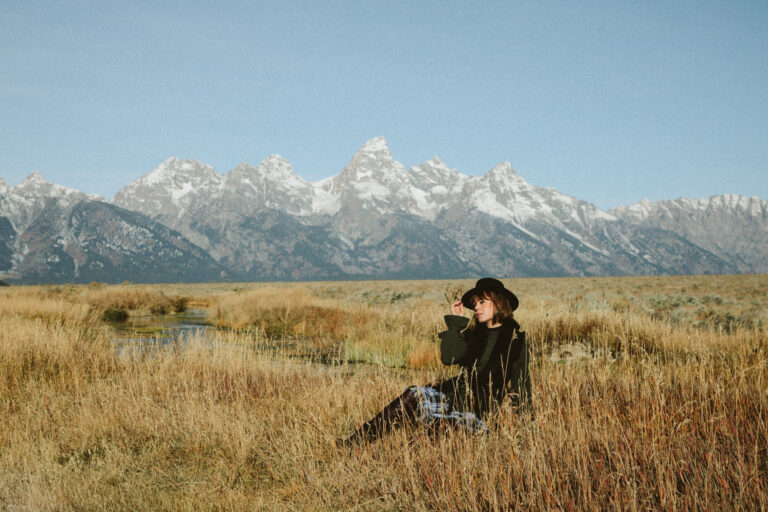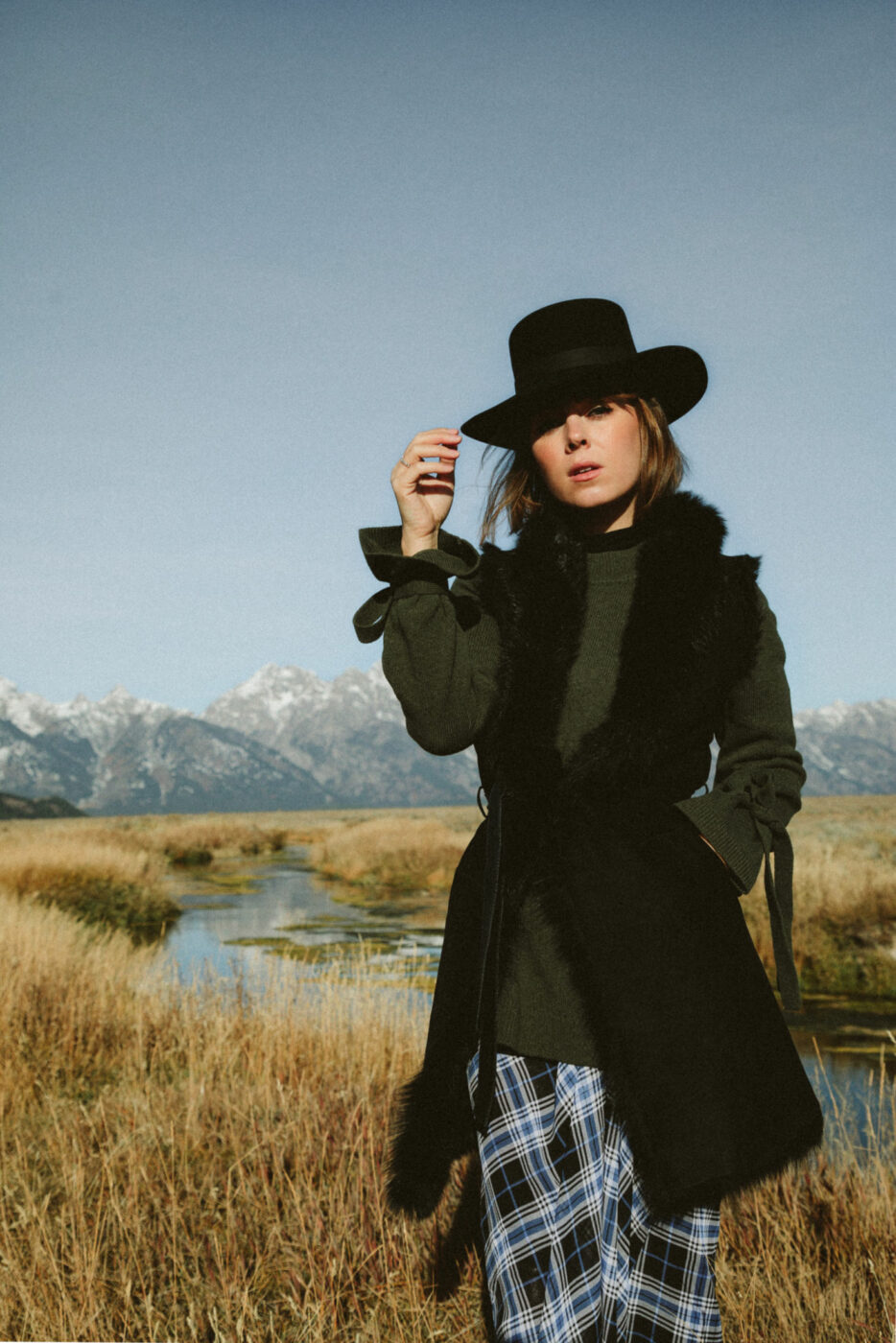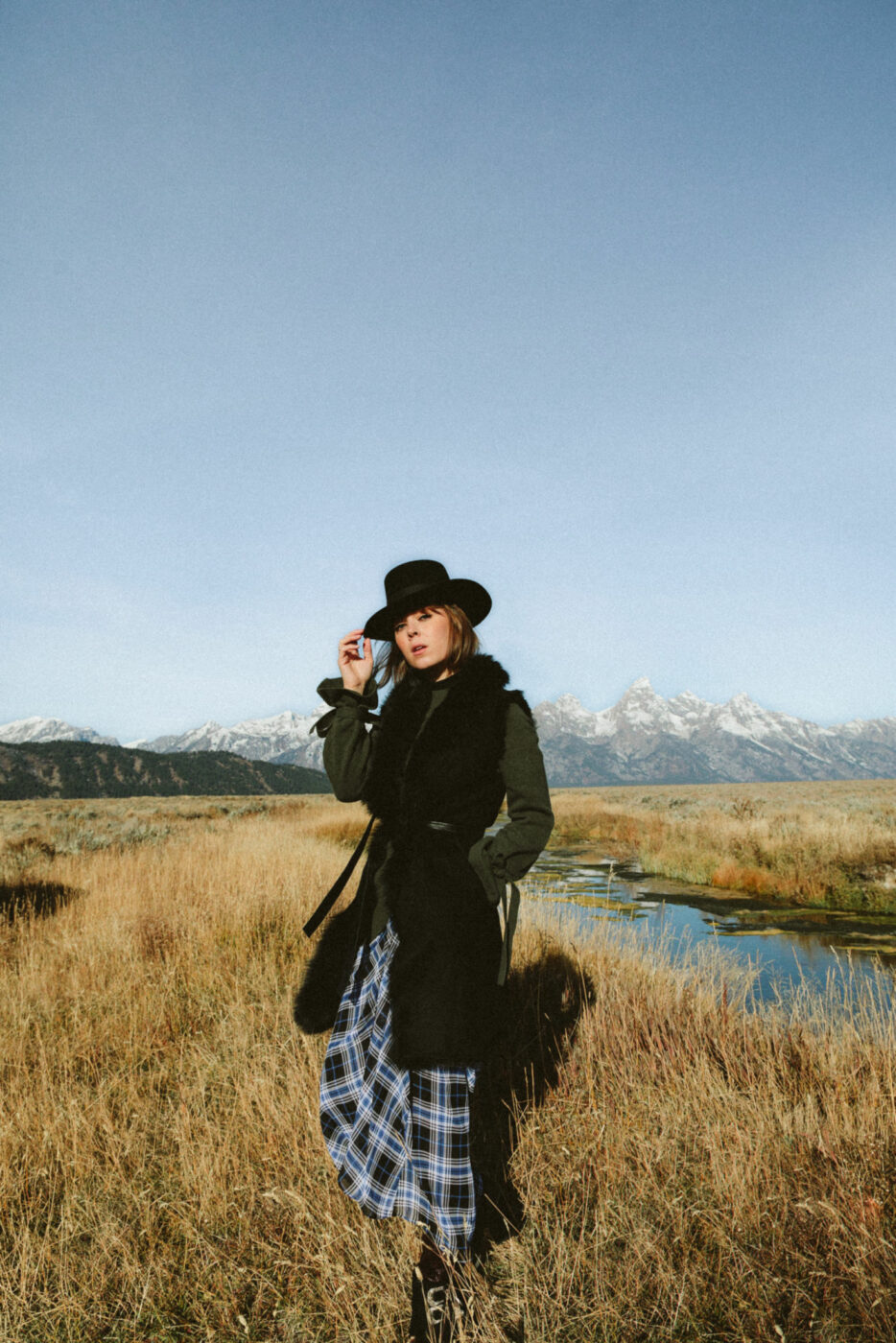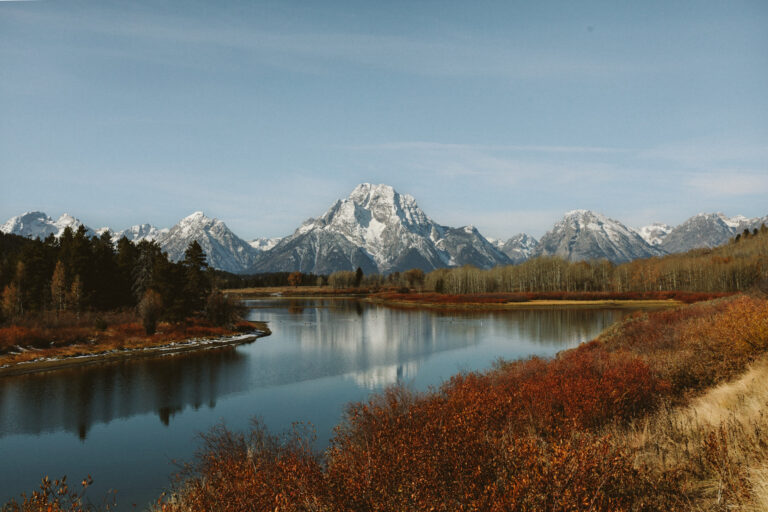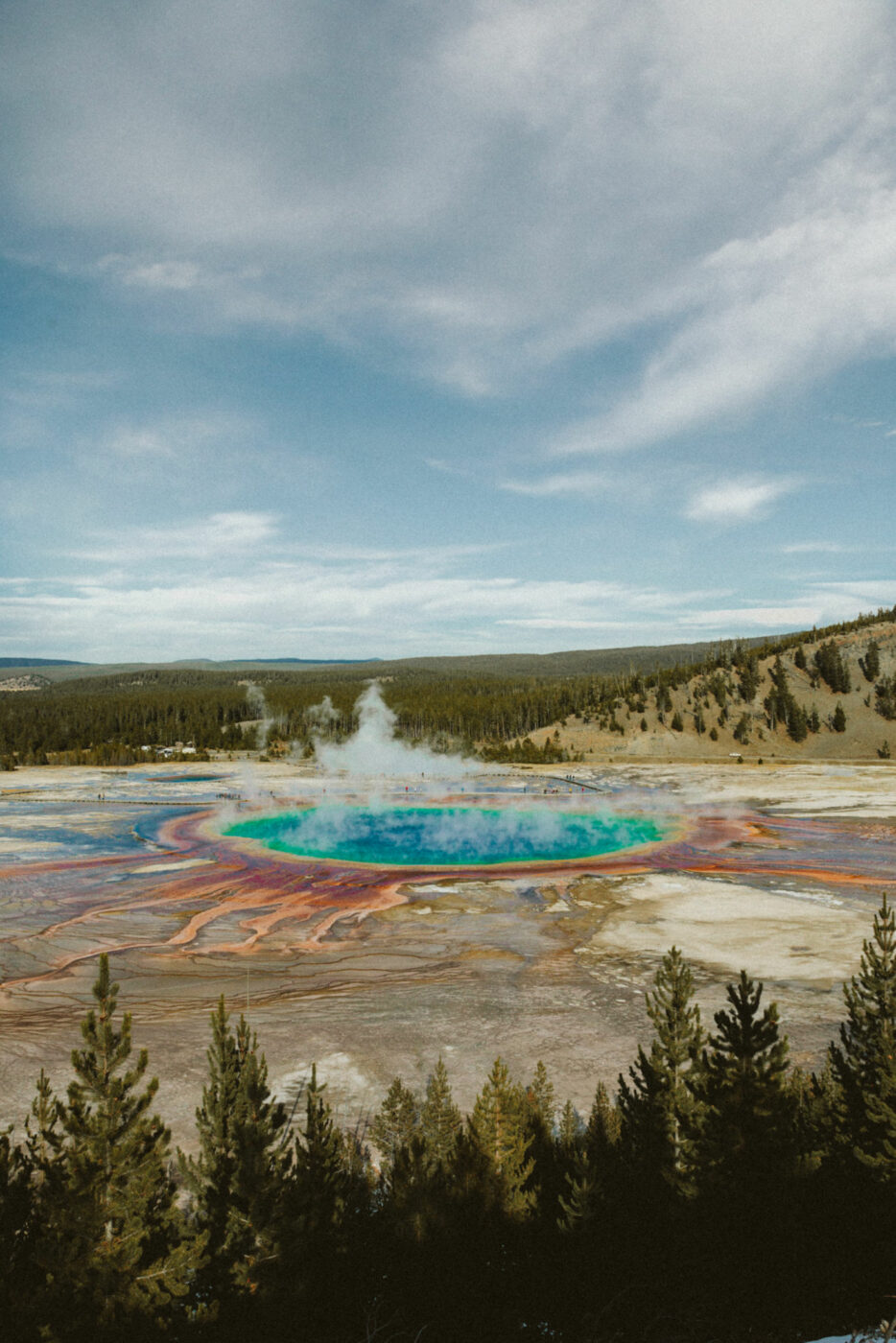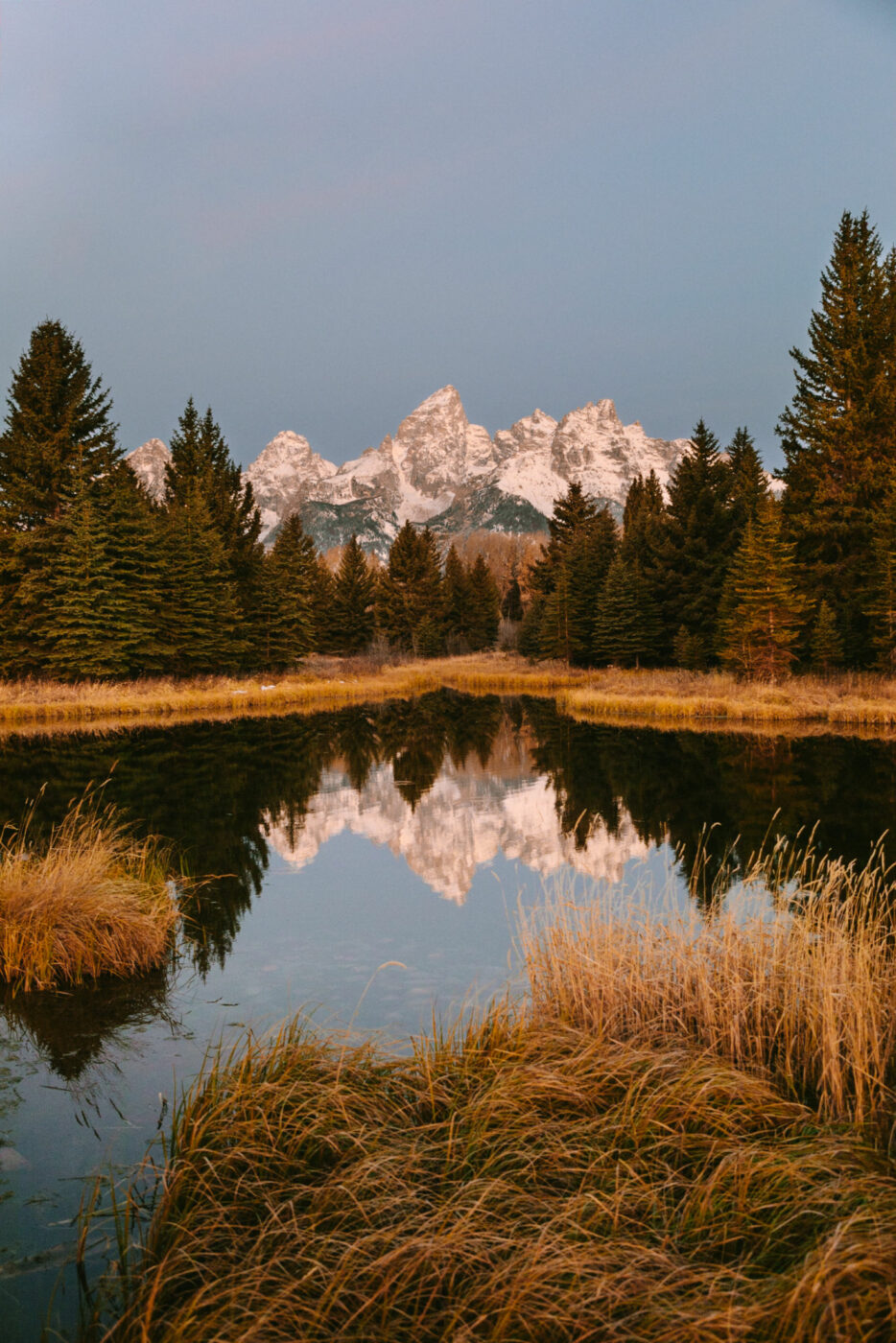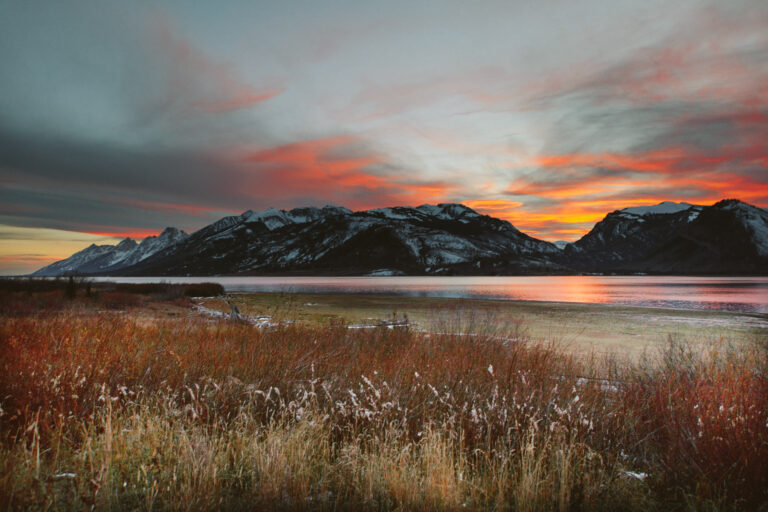 Our latest travel adventures landed us smack dab in the heart of America. A spot that's been on my bucket list since falling in love with Ansel Adams photo of the majestic Teton Mountains and the Snake River in a film photography class I took in high school. I'd never been able to see black and white photography tell a story in the way he was able to. The white sun flares over the mountain tops glowed beneath the deep black and grey of the snow capped peeks – I could stare at this photo for hours and still find something immensely captivating about it. To see the scene in person felt like a dream.
Your experience in Jackson starts the minute the pilot announces that you will be landing soon. As it's the only airport that sits in a national park, you're in for some serious aerial views of the Teton Mountain range. It had just snowed the week before so the peeks were snow capped to perfection and the trees were awash with the orange, yellow and green colors of fall. From the moment I stepped off the plane and took a deep breath, I felt an overwhelming sense of calm. This place is seriously peaceful, but I guess that all just depends on where you're coming from. For us, it was a much needed breath of fresh air from the hustle and bustle of Los Angeles. Just a quick flight to Salt Lake, a 30-minute layover and a 30-minute flight into Jackson – the travel experience couldn't have been easier.
We were greeted out the gate by our trusty travel guide for the week, National Geographic photographer, Ryan Sheets who worked closely with the generous Darwiche family who owns Hotel Jackson. The Forbes Four Star and AAA Four Diamond property is nestled in the heart of town and was our home away from home for the week – it's what rustic dreams are made of. The warm wood and leather tones invite you in and pay homage to the town's western heritage in a contemporary way. I was immediately drawn to the two-story wood burning fireplace which sits in the lobby, and also the Hotel Jackson's FIGS restaurant. It was definitely one of the most unique culinary experiences we had in Jackson Hole – from specialty cocktails to the authentic flavors of Lebanese cuisine, we thoroughly enjoyed it all! After dinner, we visited their Sacajawea Library; it's an intimate space for reading and relaxing while sipping on handcrafted cocktails – perhaps the most sophisticated "bar" in town!
During the ski season, Hotel Jackson offers its guests a free shuttle to Snow King Mountain and Jackson Hole Mountain Resort which is definitely a treat. But since we were there to enjoy the fall foliage, we opted instead to spend the next four days visiting Yellowstone National Park and Grand Teton National Park to see everything from dramatic canyons, alpine rivers, lush forests, hot springs, the Grand Prismatic and gushing geysers, including its most famous, Old Faithful. It's also home to some of the most beautiful wildlife creatures, including bears, wolves, bison, elk and antelope. While we didn't see any bears, we did see some bison up close and personal. It was honestly so magical to be close to such a tremendous and powerful creature.
We stopped for a beautiful picnic lunch at the base of the Teton Mountains where the sweet Greta Eagan set up for us. As a fellow creative, she runs the site Fashion Me Green and is based out of Jackson. Honestly, being there was so refreshing to meet such kind and down-to-earth people. Ryan, Freddie, Greta and I sat for hours enjoying our picnic lunch from Persephone's Bakery at the base of Snake River overlook – you guessed it, exactly where Ansel Adams shot his iconic photo. A serious pinch me moment.
Thinking of planning a trip? Here's a quick rundown of what to do in Jackson Hole. Make sure you also visit the Million Dollar Cowboy Bar (Freddie's favorite) for a beer and a round of pool. After, pop next door for dinner at the Snake River Grill – both just around the corner from Hotel Jackson. For lunch, visit Palette at Natural Wildlife Museum or Snake River Brewery but also Persephone's Bakery is not to be missed for breakfast out on the porch! We seriously loved visiting the countless galleries, boutiques, specialty shops as well.
A tremendous thanks to Courtney, Sadek, Ryan and Greta for making this trip one of the most memorable of our lives. We can't wait to return and experience Jackson summers soon!
Photos by my sweet Fred Cipoletti who beautifully captured the Tetons as magically as my beloved Ansel did.