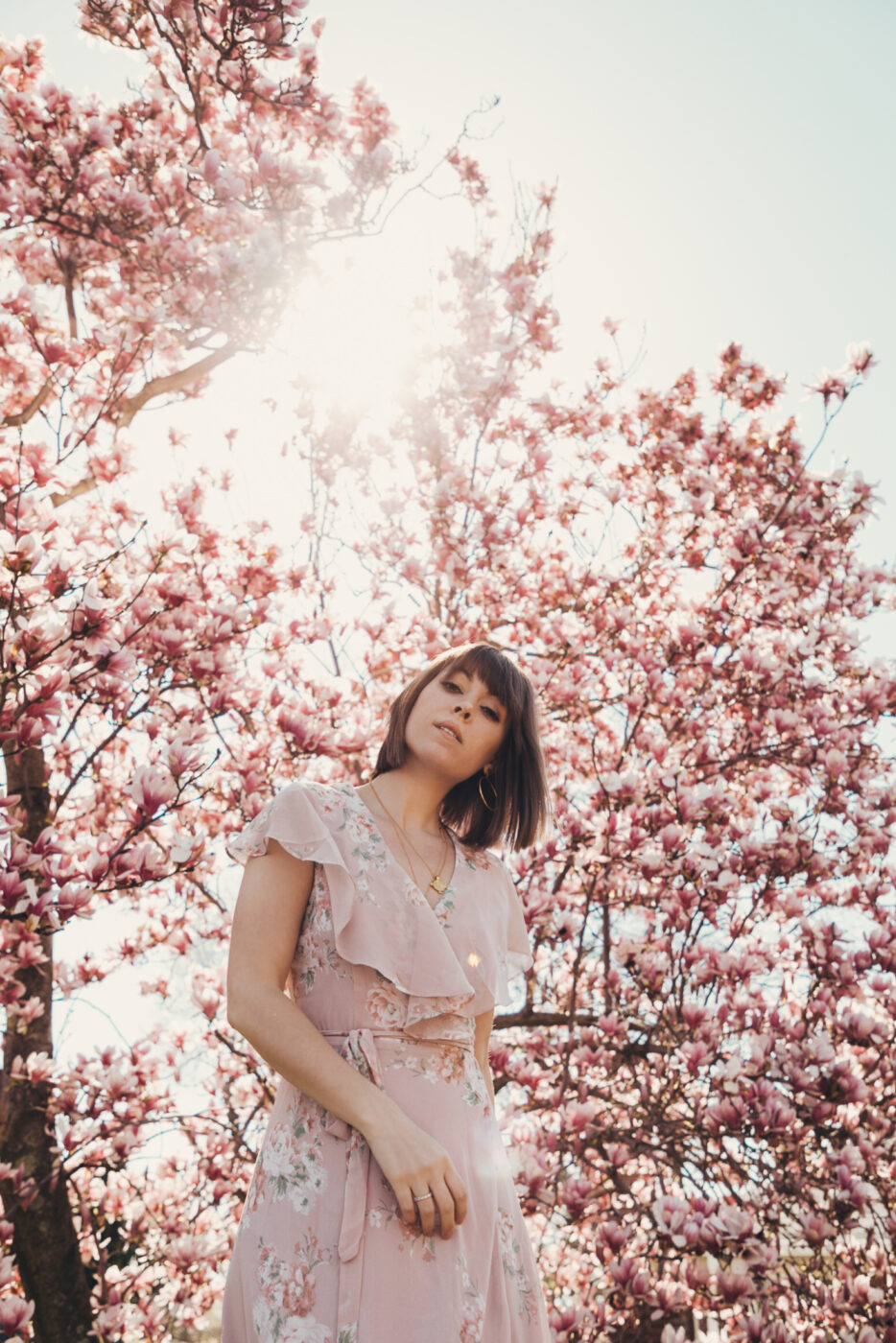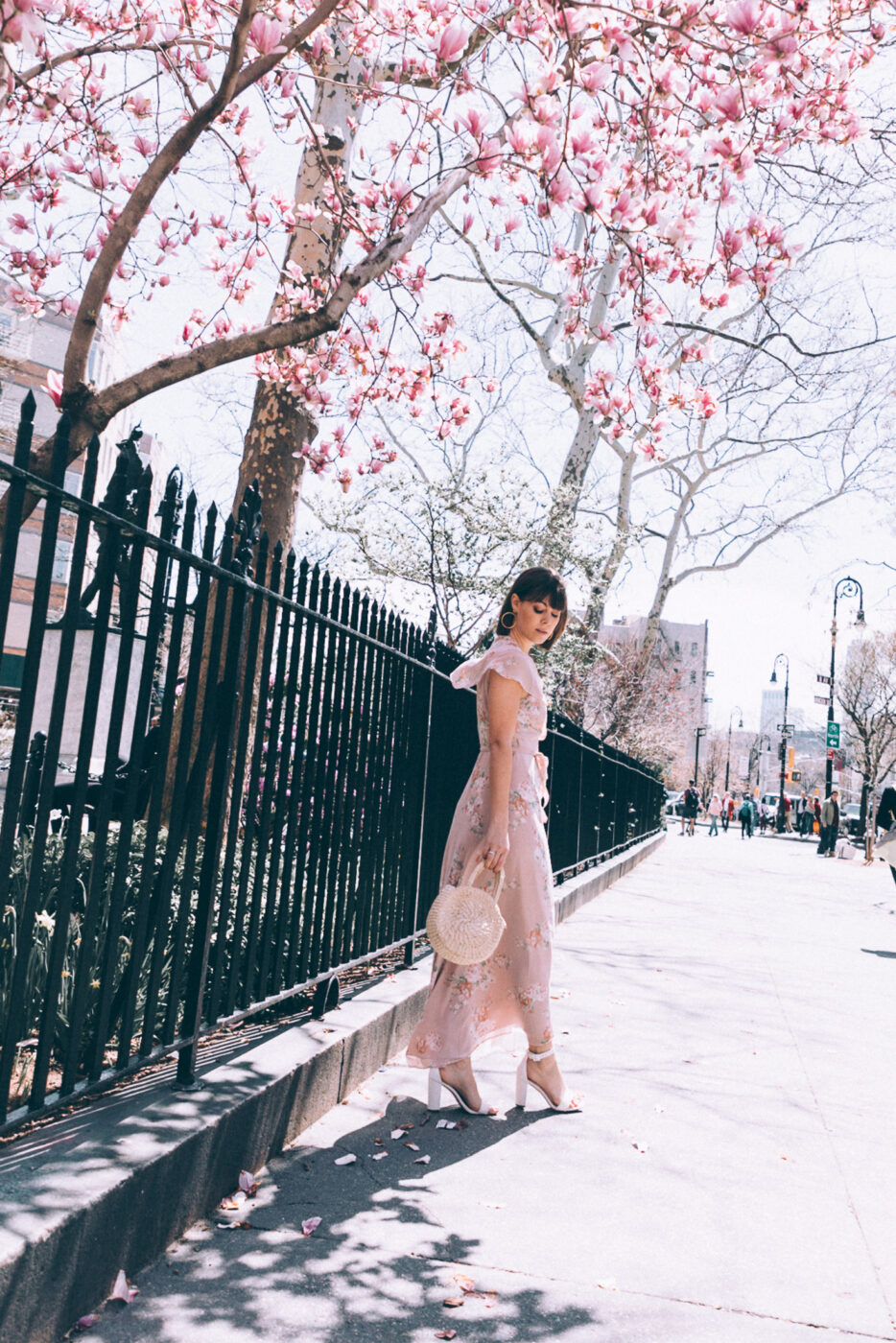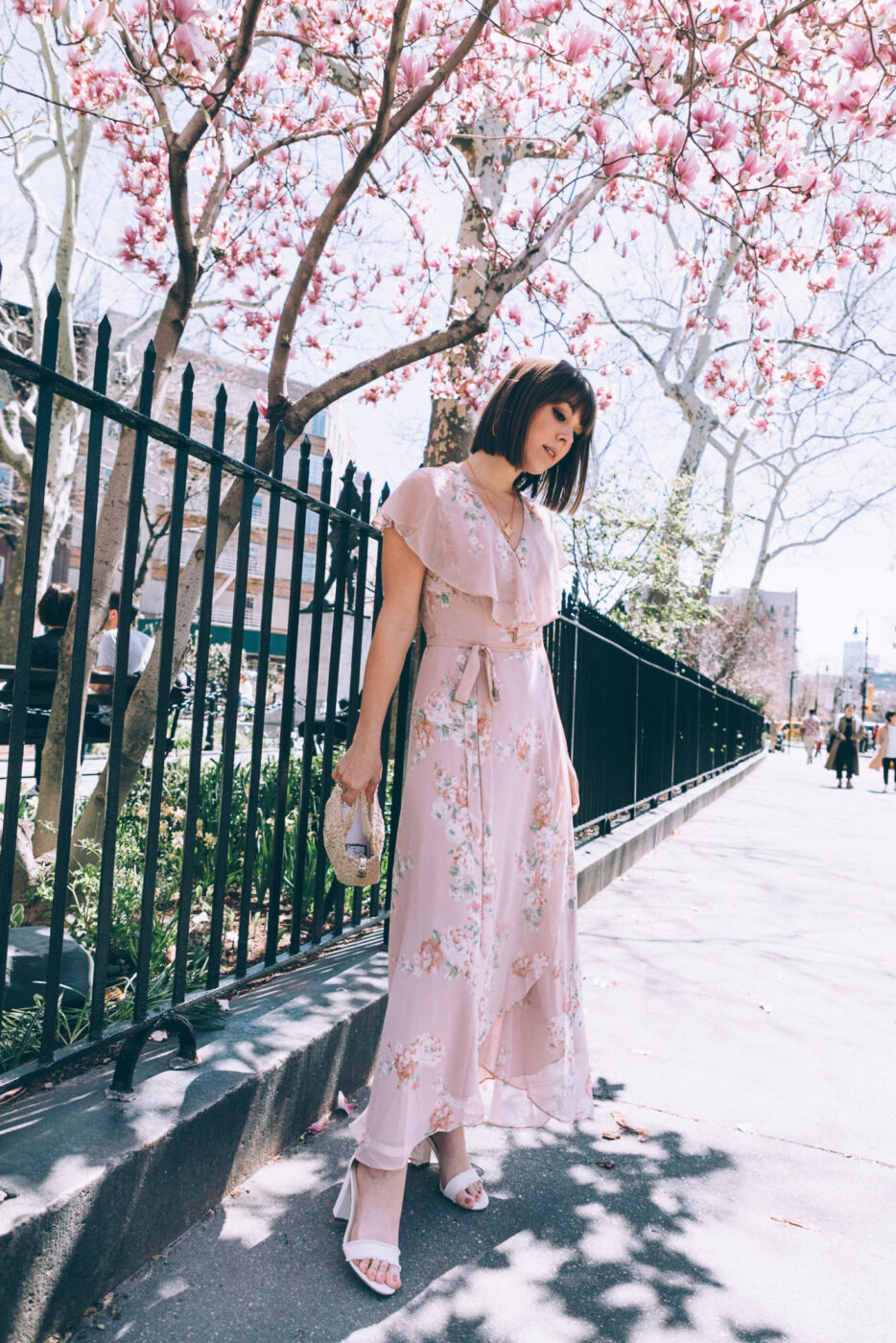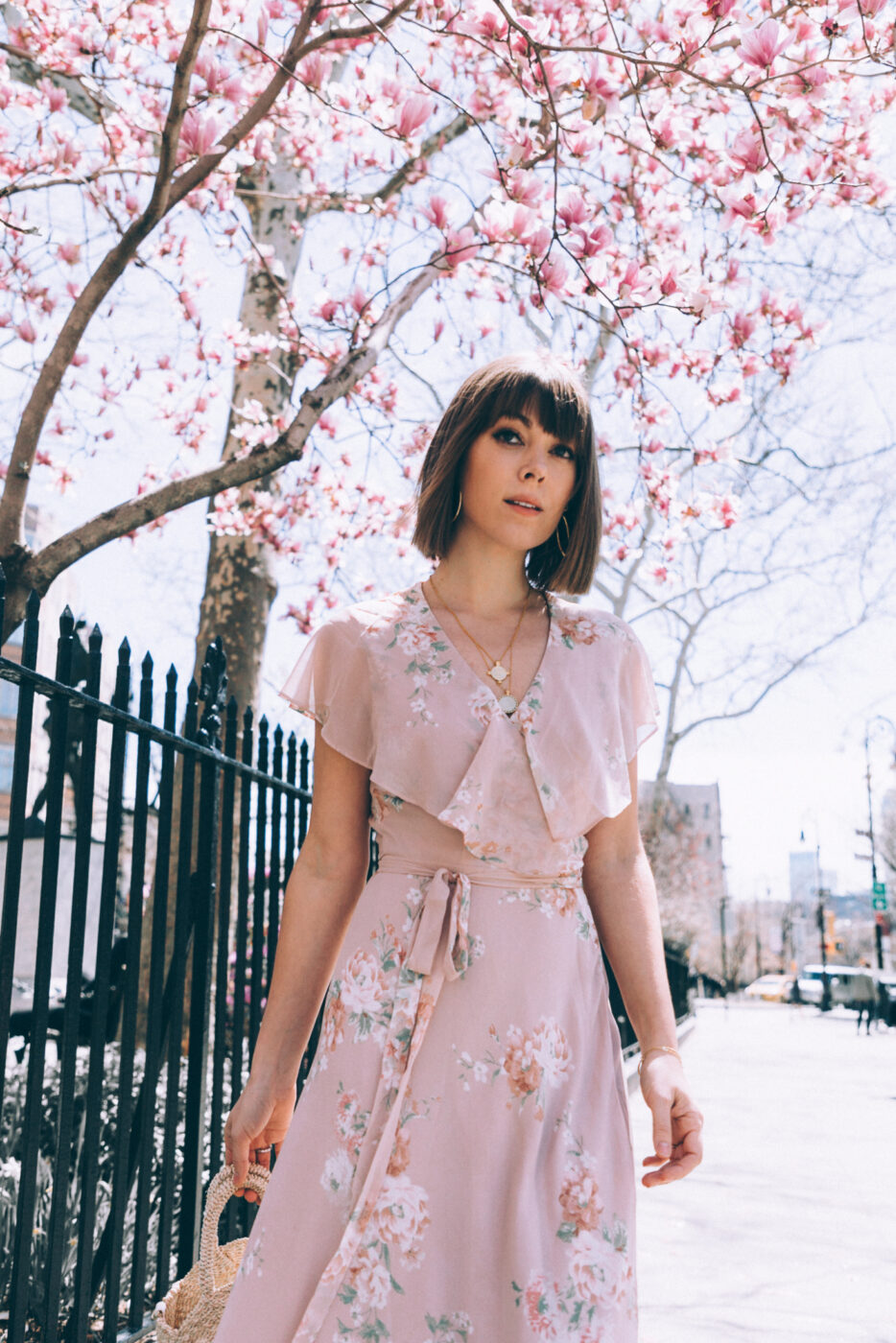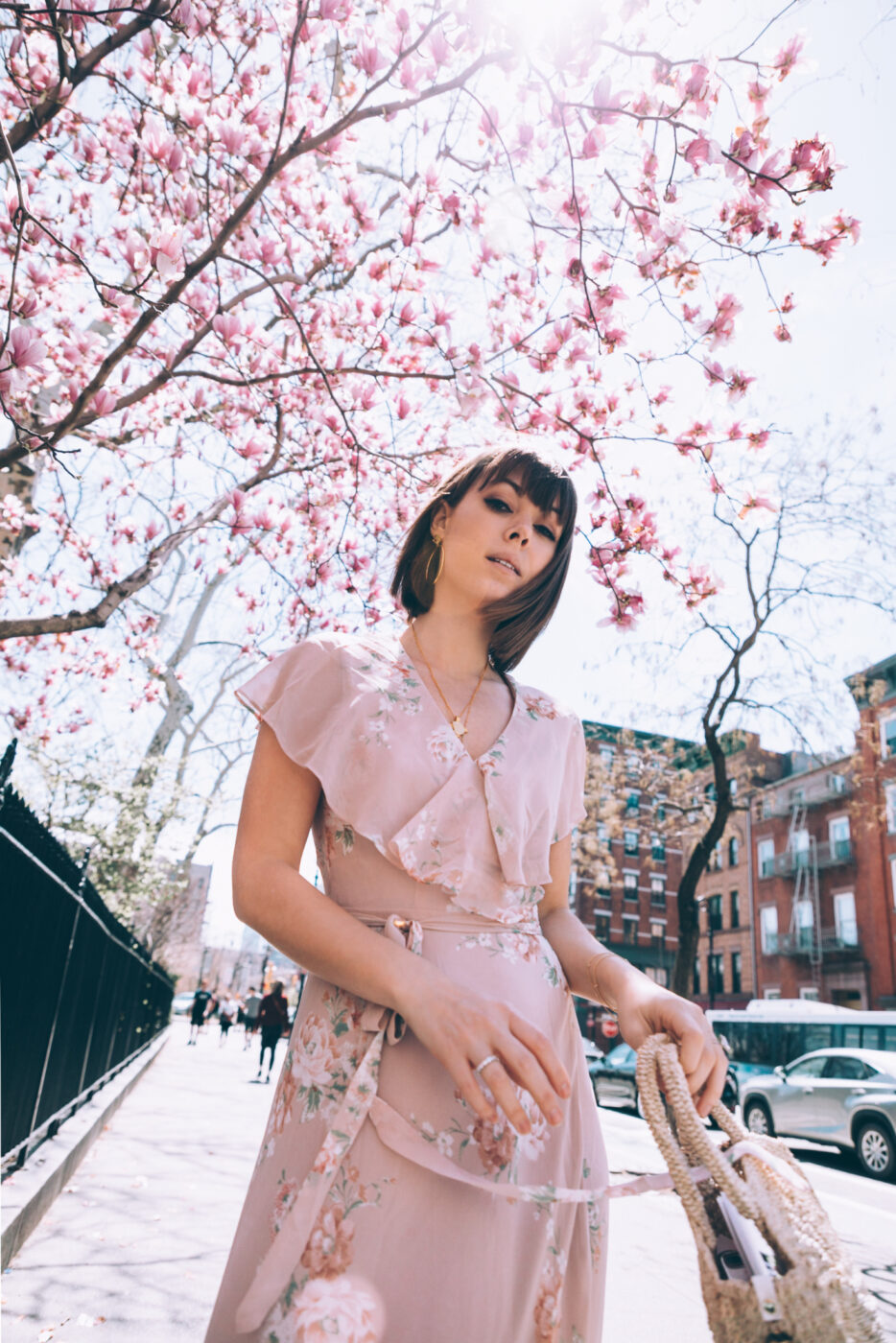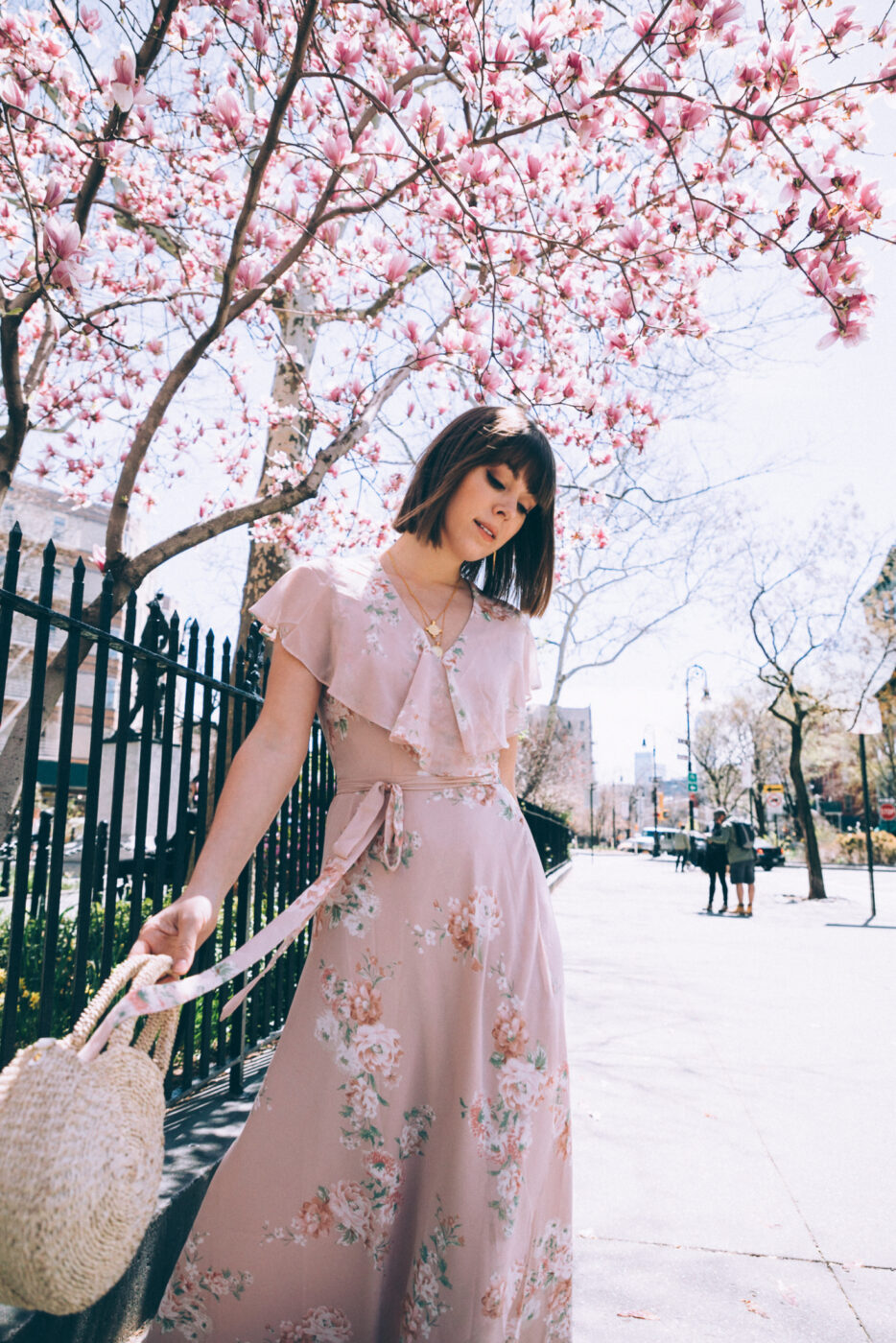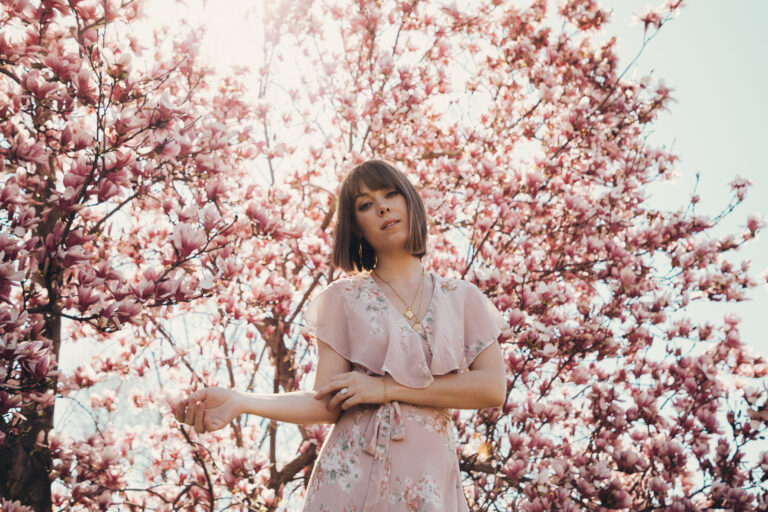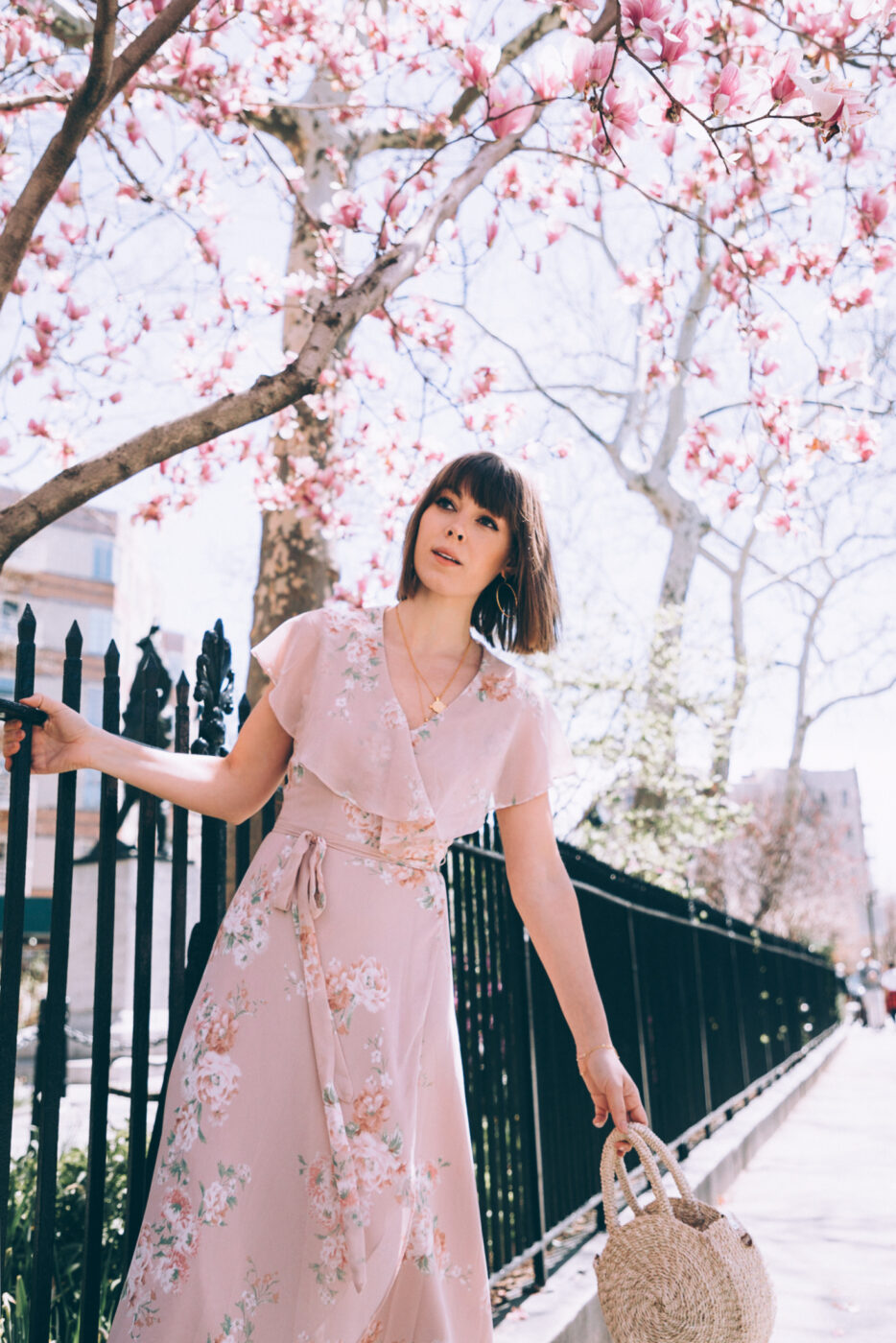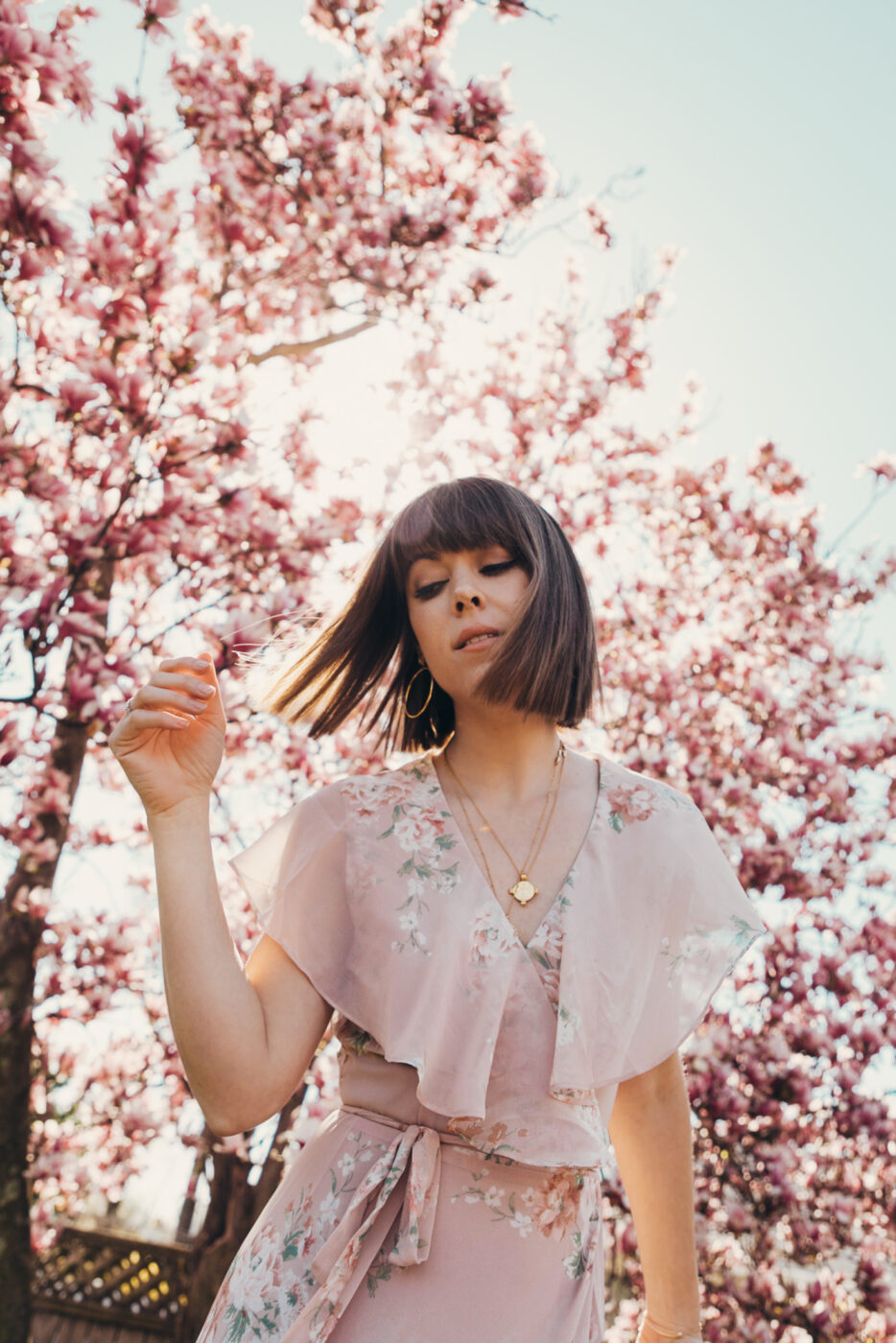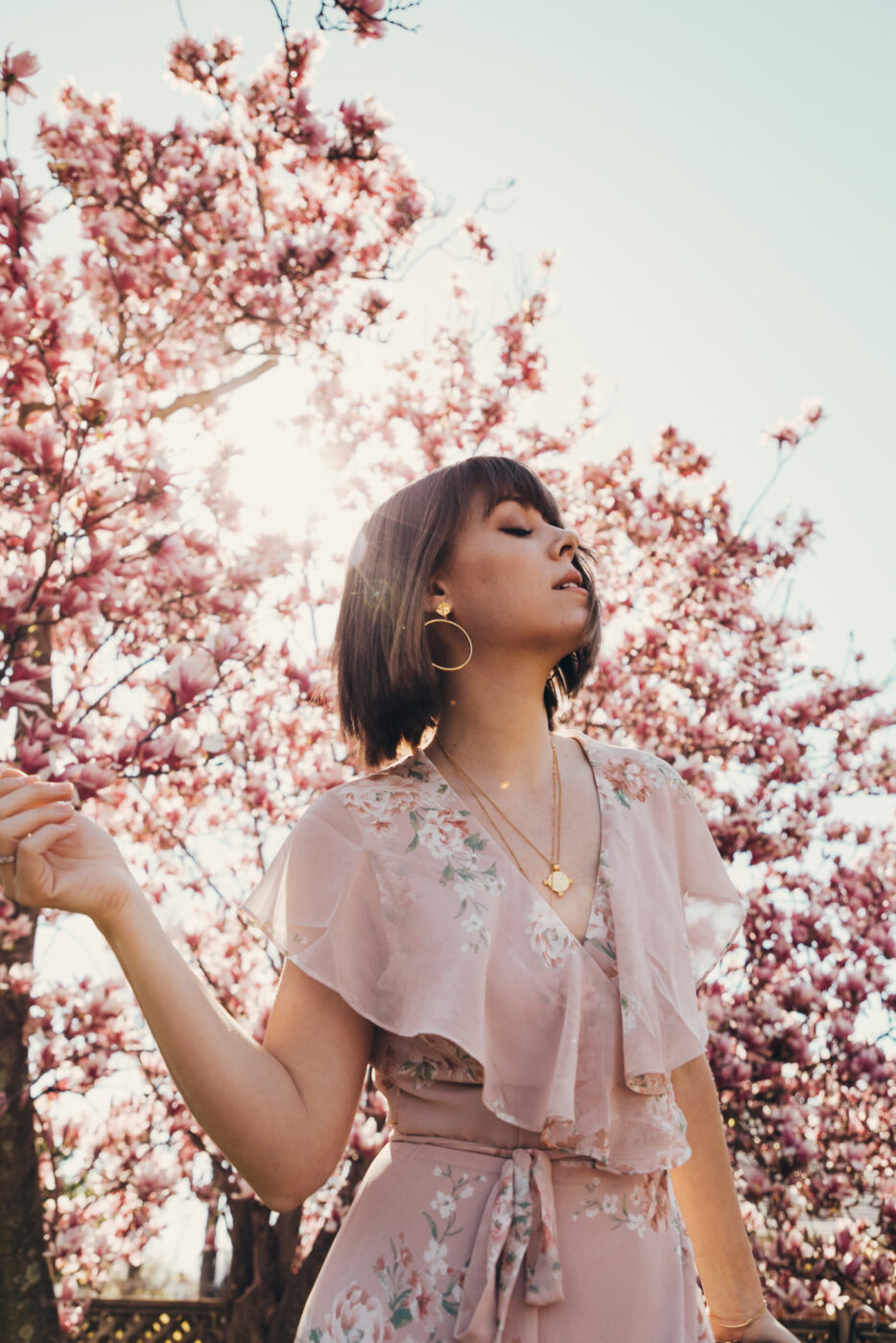 After what's felt like the longest winter on record (I guess that's what happens when you move to New York), it finally feels like spring! The signs are everywhere. From the pink dogwood trees in full bloom to parks packed with people happy to feel the warm sun, love is in the air and in more ways than one. I'm talking spring weddings!
Whether you're getting married or attending, there's no denying that your social calendar is about to get a lot fuller. Personally, I've been to two already and have another one in Bali next month that I've already started shopping for. From the reception to the ceremony and every event in-between, I've started my search at the carefully curated Wedding Suite by Nordstrom which is where I found this romantic floral frock by WAYF – one of my favorite, budget friendly, trend driven dress lines available at Nordstrom.
From a beachy Bali wedding to Black Tie, I truly appreciate how individualized the filter categories are for a more personalized shopping experience. From dress length, to sleeve length, dress style, color and price, the shopping experience never feels overwhelming and I'm always able to pinpoint exactly what I am looking for.
So no matter the invitation says, here are a few favorite for every dress code to fit any occasion. While shopping, keep in mind that Nordstrom usually has several different colors or prints per dress, so if you love the silhouette, click the dress for other options.
Black Tie
Cocktail Attire
Dressy Casual
Beachy
Garden
Which dress do you have your eye on?
Photos by Fred Cipoletti