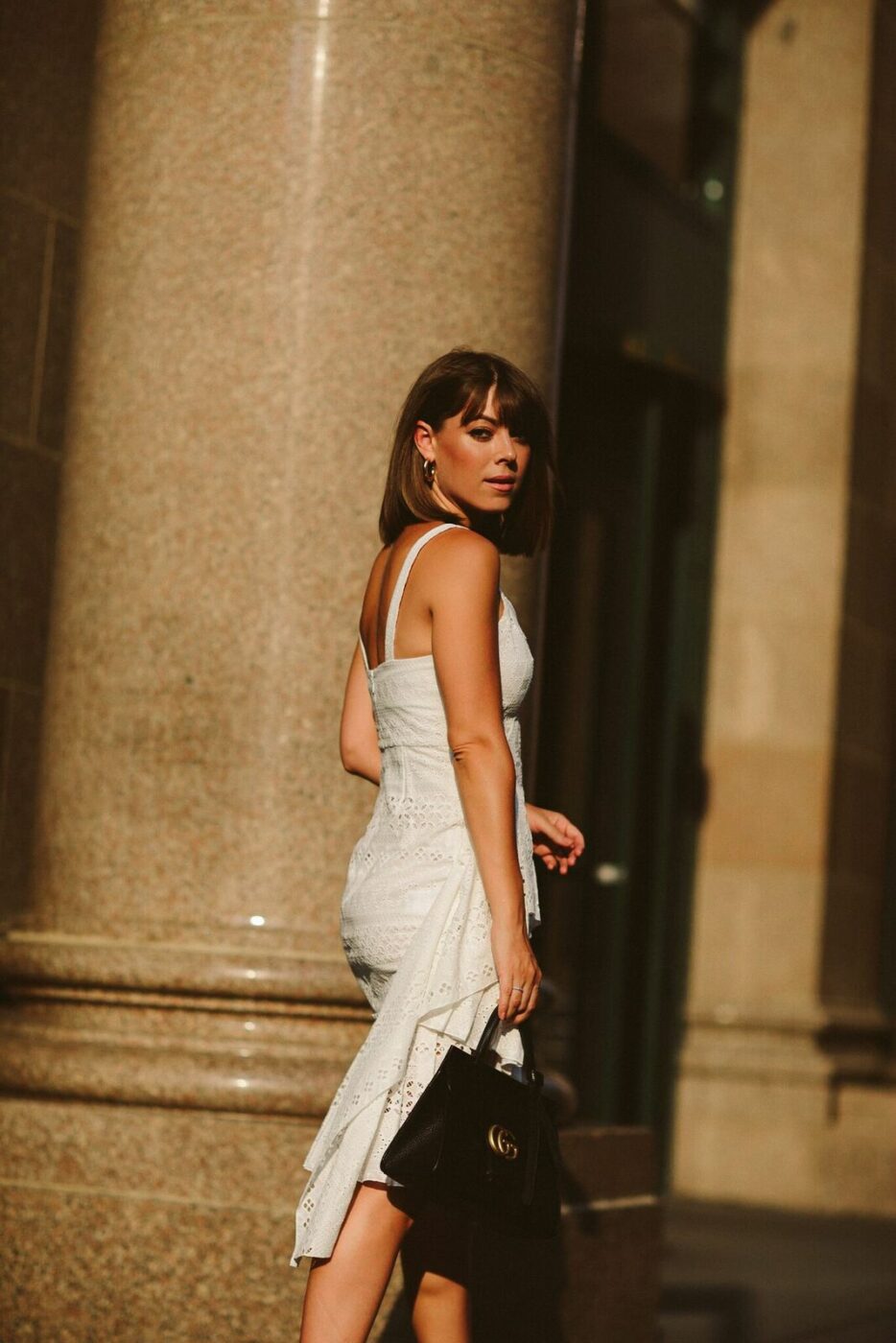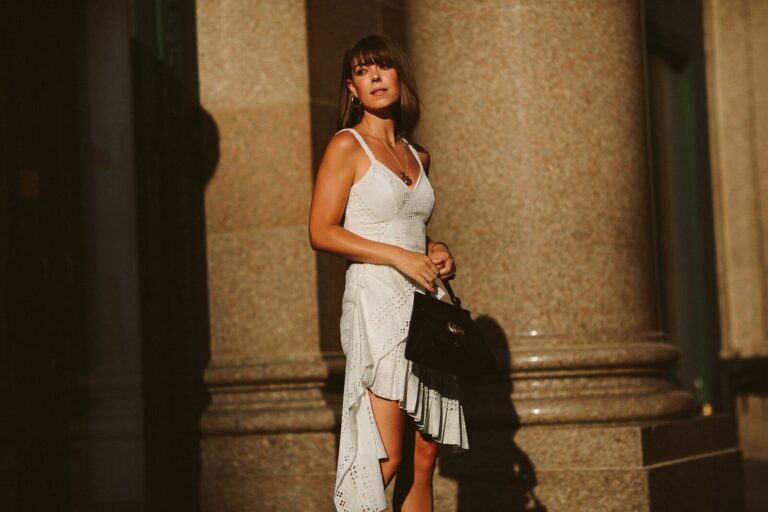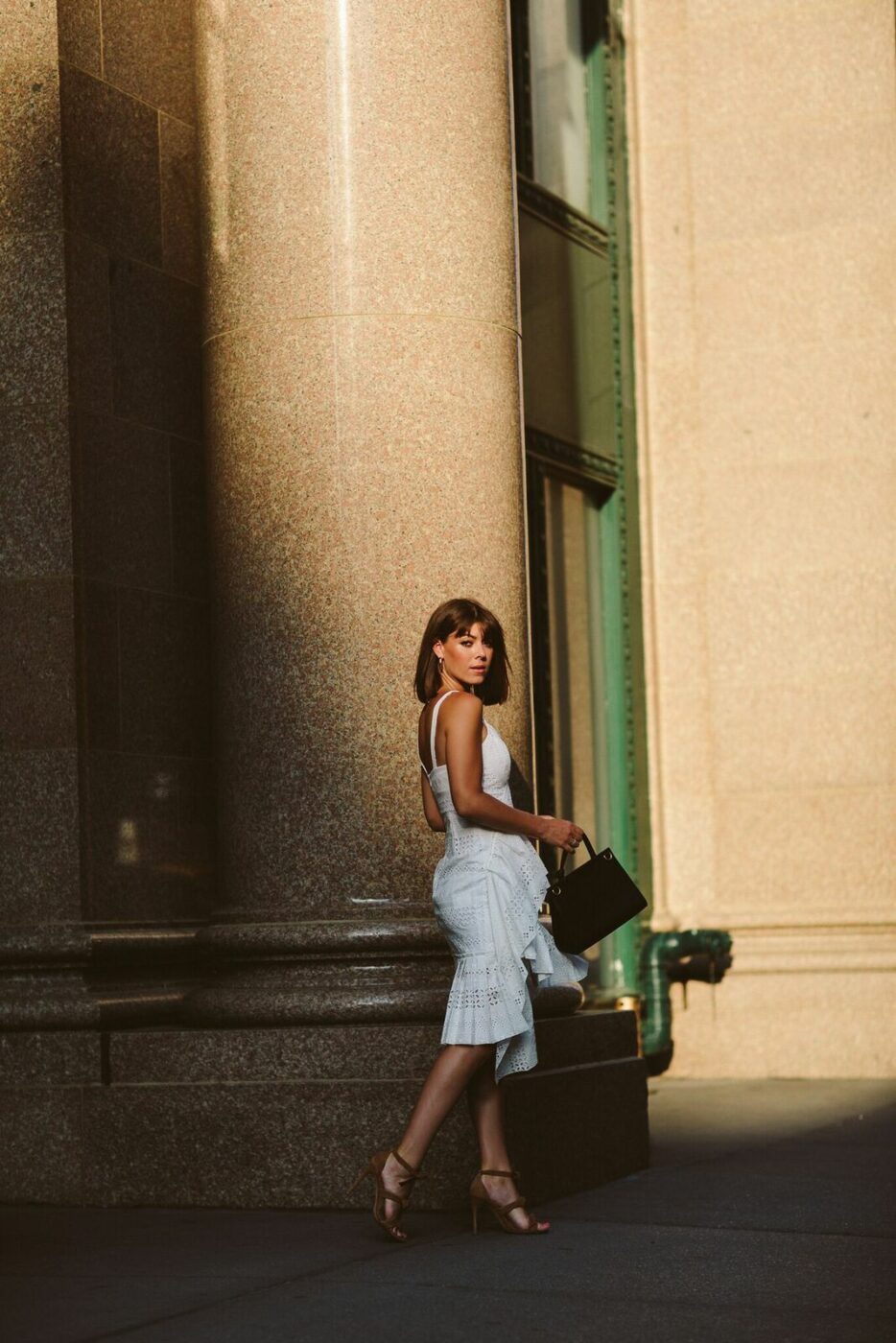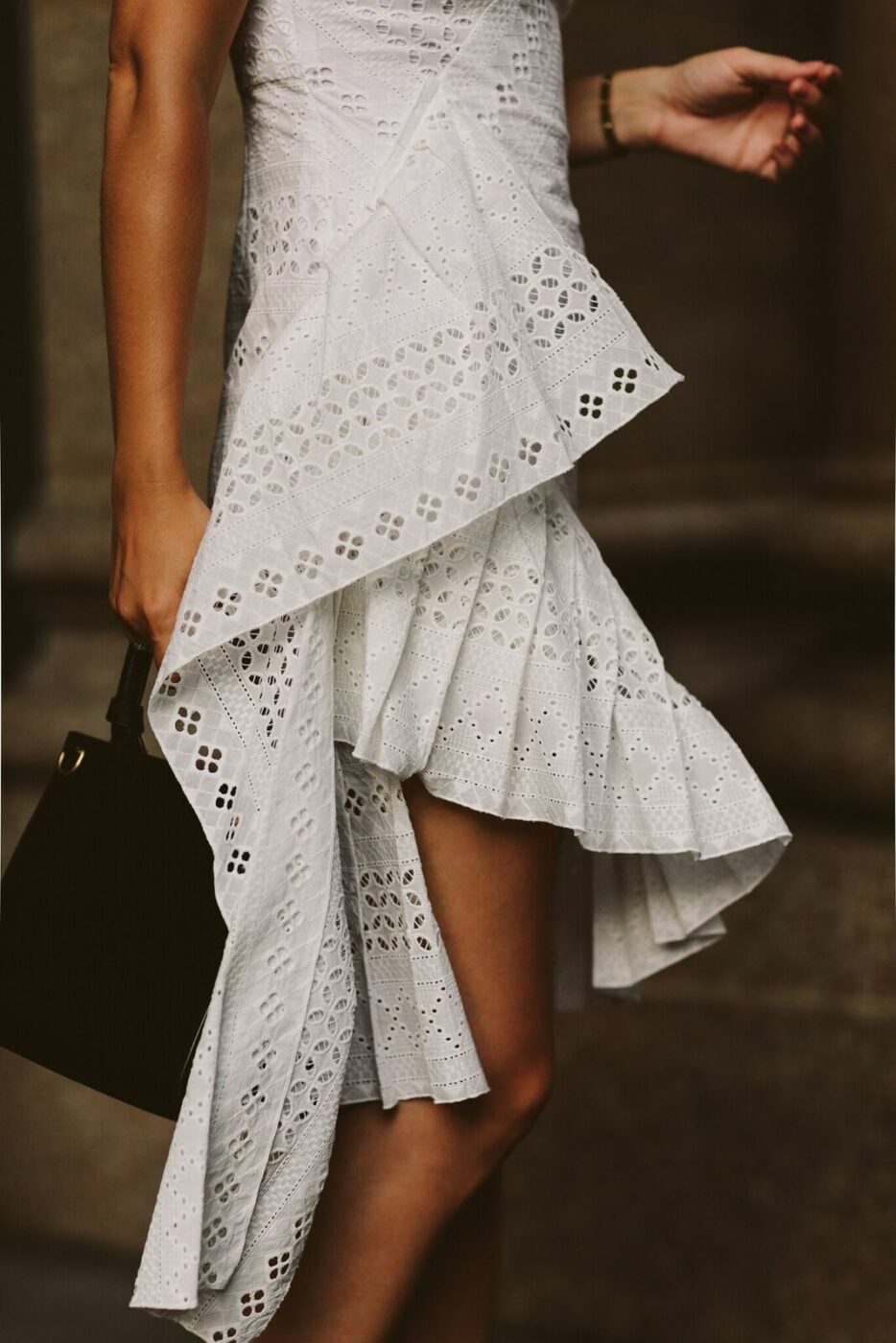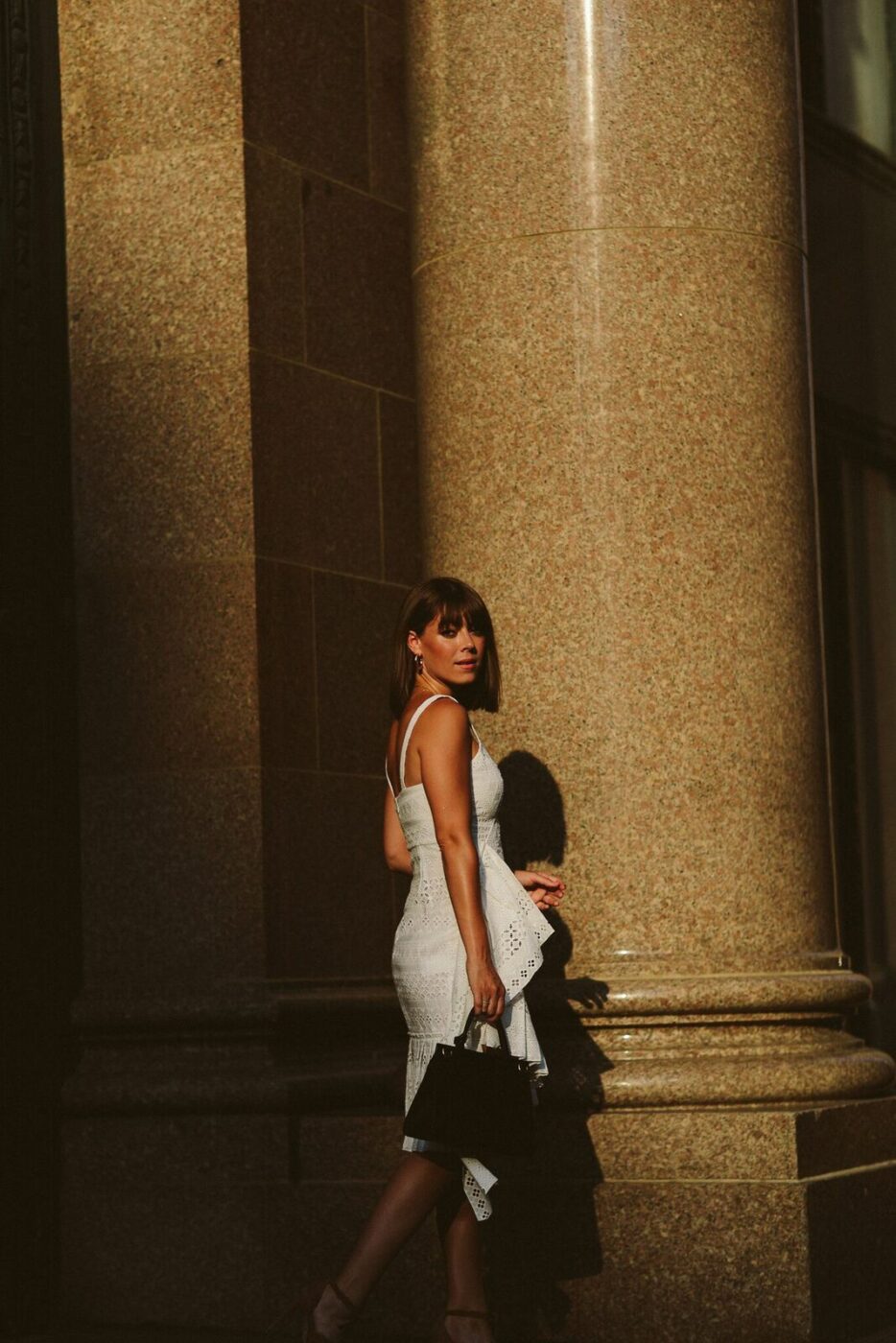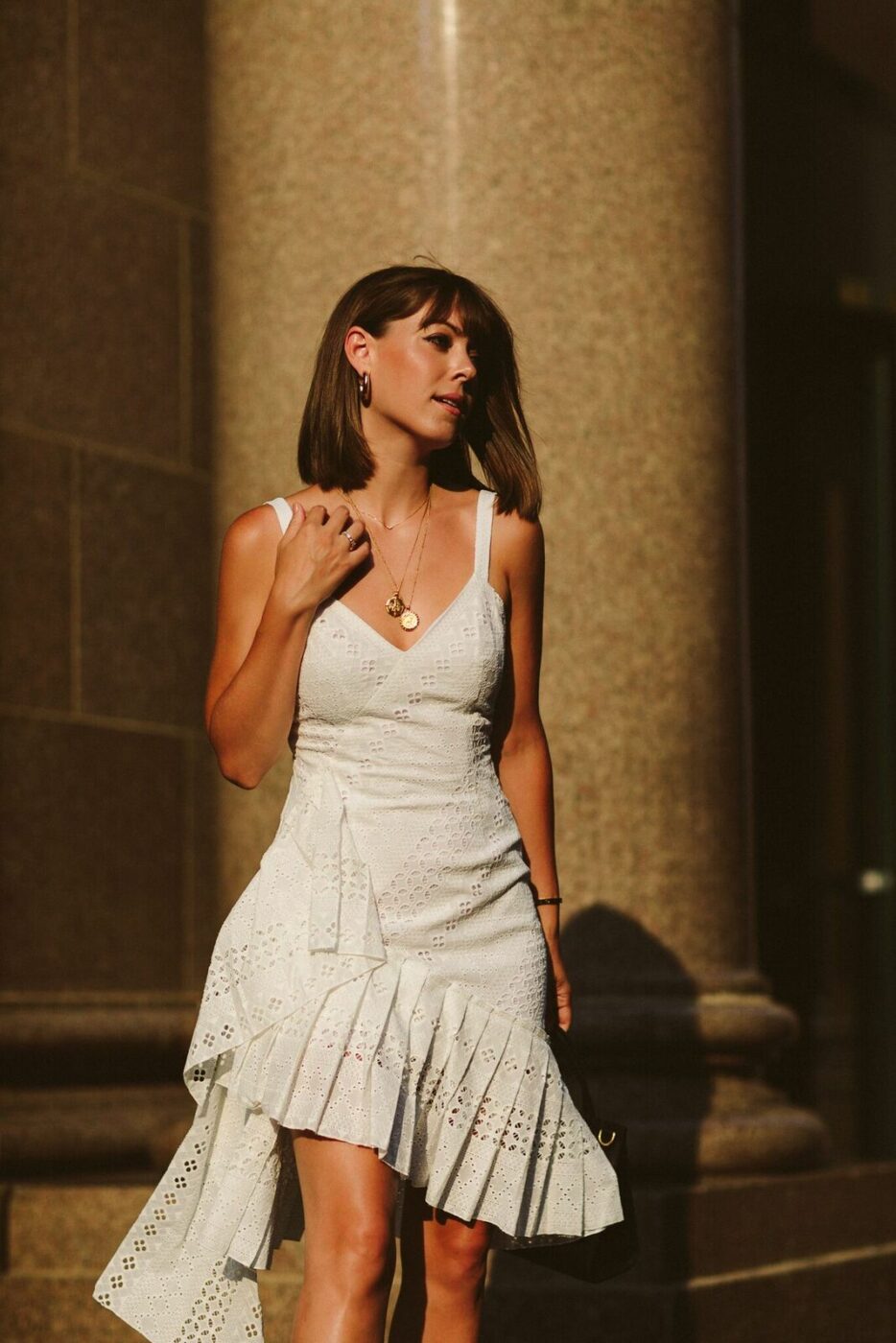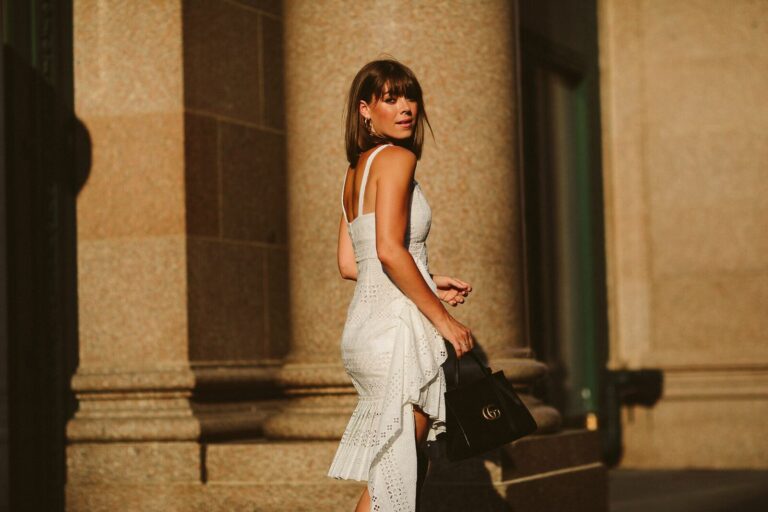 Forever I've been a morning person, feeling refreshed by the start of a new day and the opportunities to come. And yet, since moving to New York City, dusk has completely stolen my heart. The city seems to come alive when the sun starts to set and shadows begin to emerge. People are winding down from long days in the office, only to hit the summer streets for a drink with friends, a late nap in the park, or to go home to loved ones. It's quickly become a time of day I savor – and I try to spend every minute of dusk taking in the city. Mixed with the warm temps summer brings, it's a simply spectacular time of day – and one I'm taking advantage of throughout the season.
I've also been taking advantage of dressing for dusk. With stars lingering, dusk calls for heels instead of flats, feminine fits instead of office attire, and even a hint of romance. Whether a pretty dress, a neutral mini, or a plunging body suit, the hour calls for something extra. Much of which can be done by the selection of BCBGMAXAZRIA at Macy's.
Always one of my favorite retailers, the release of BCBGMAXAZRIA at Macy's is uber exciting. It's where I've been picking up details for dusk like this white eyelet dress that I wore on a recent date with my love. And I'm eyeing all the dusty color combinations that would fit the early evenings magically. Because nothing says summer nights like a dusk date outside in something beautiful, right?
Sending all my love to you, dusk. And for more items that feel like dusk to me, simply click click below.
Photography by Freddie Cipoletti.