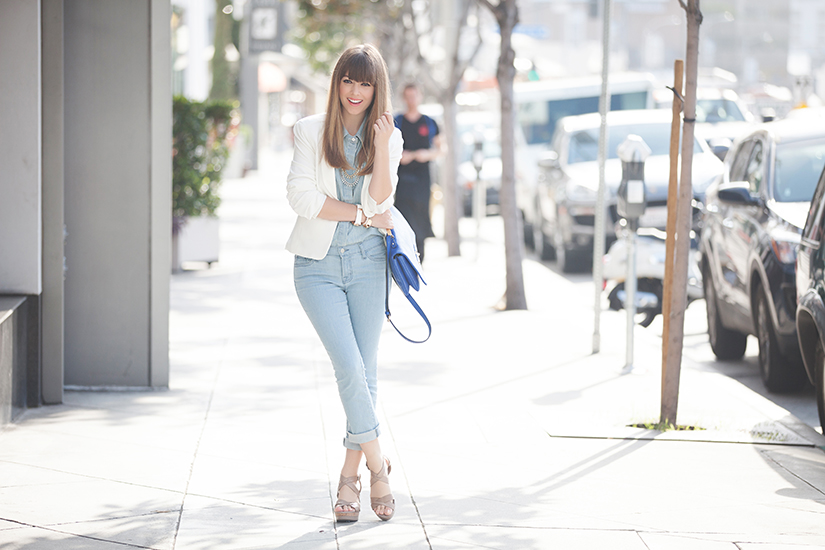 I have always been a firm believer that a covetable wardrobe is not necessarily an overpriced one. Sure, walking into a closet full of designer duds is heaven on earth, but lets get real. Think about it, a covetable wardrobe is in fact a smartly shopped one. To this day, I have always been a shopper who looks for deals. Honestly, what's better than scoring high quality for low prices?! Can you say, "goodbye, buyers remorse"?
I recently spent the day with Who What Wear chatting about this exact topic. As you know, Who What Wear brings us the latest and greatest in trends and there is no better place to shop these trends but at Marshalls – the one stop shop for all your favorite designer brands at prices that make it easy to say yes. Not all of us, including myself can shop designer at full price which is why I've always had Marshalls as my (not so secret) weapon.
I am so excited to share a few behind the scene shots from the day on set and the video is now live on Who What Wear's site (Click HERE to watch). Be sure to stop by your closest Marshalls store to shop the looks I'm wearing here and much, much more! For even more fun trend tips, be sure to visit Marshalls' Facebook page and see fabulous finds with #fabfound today.