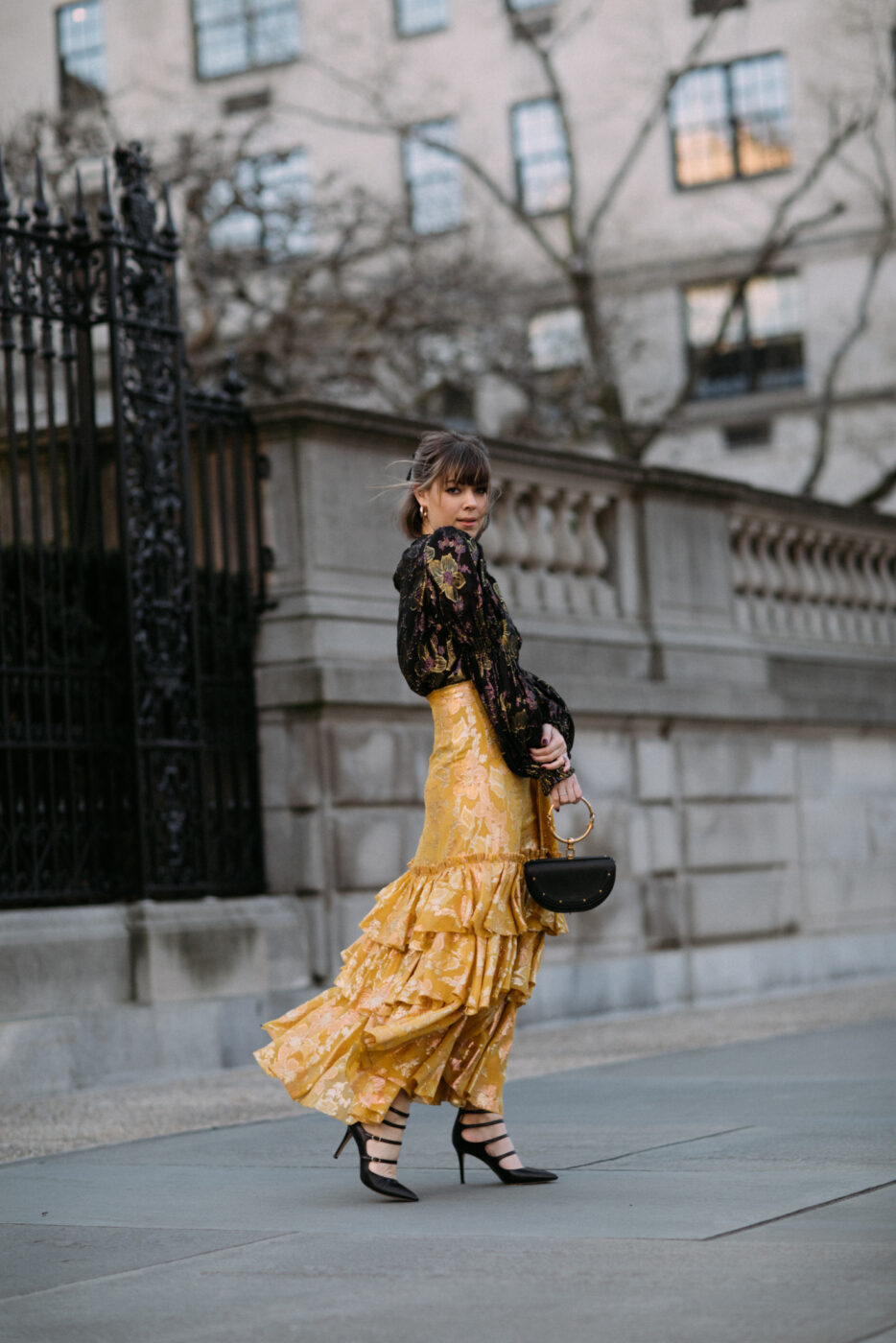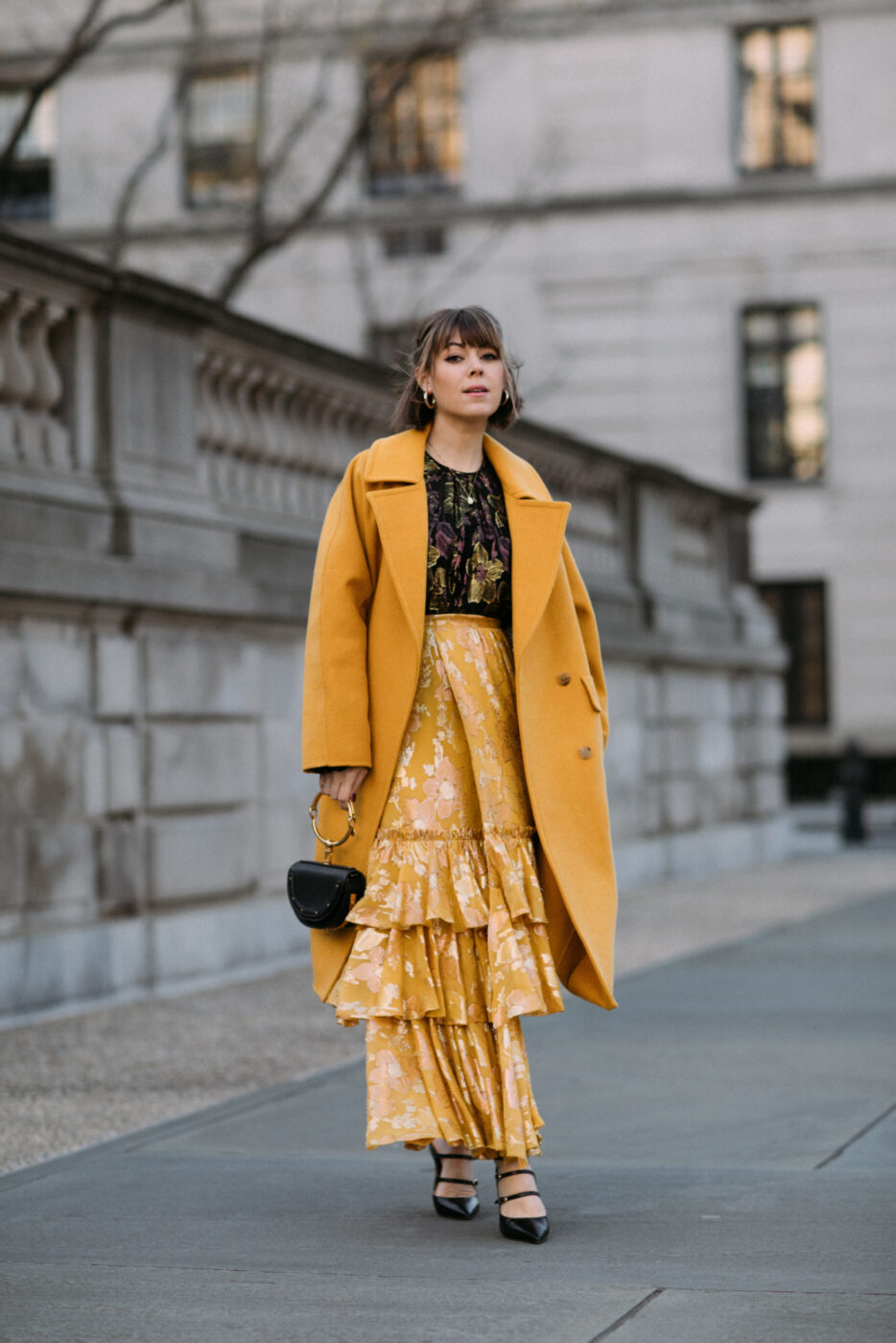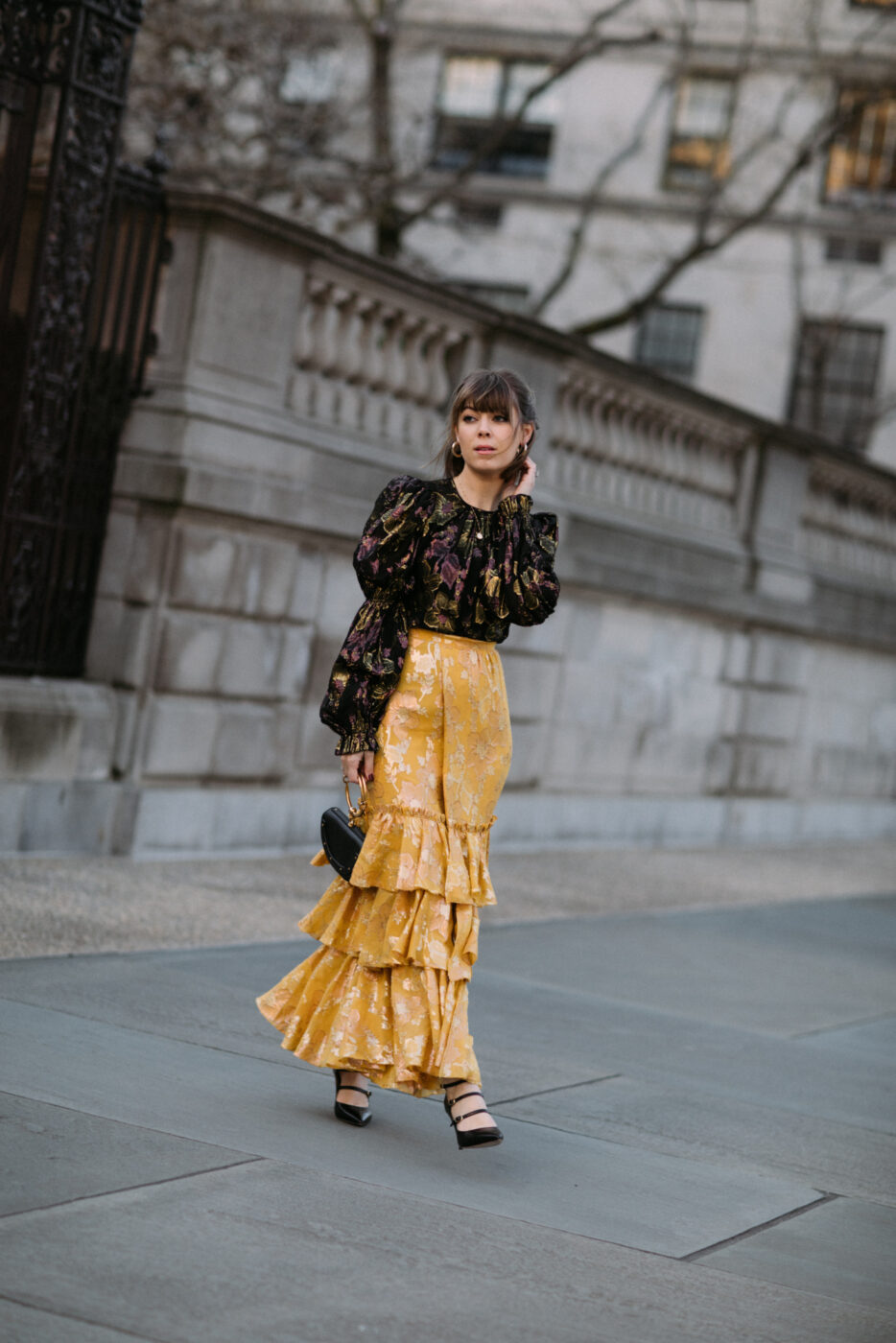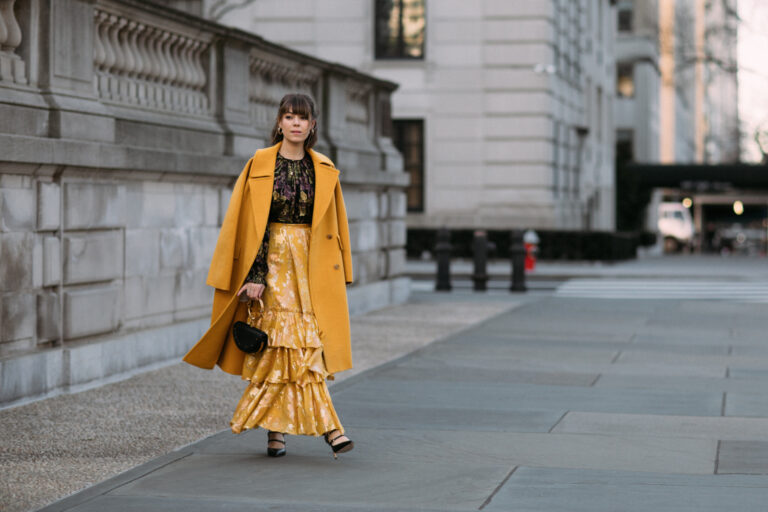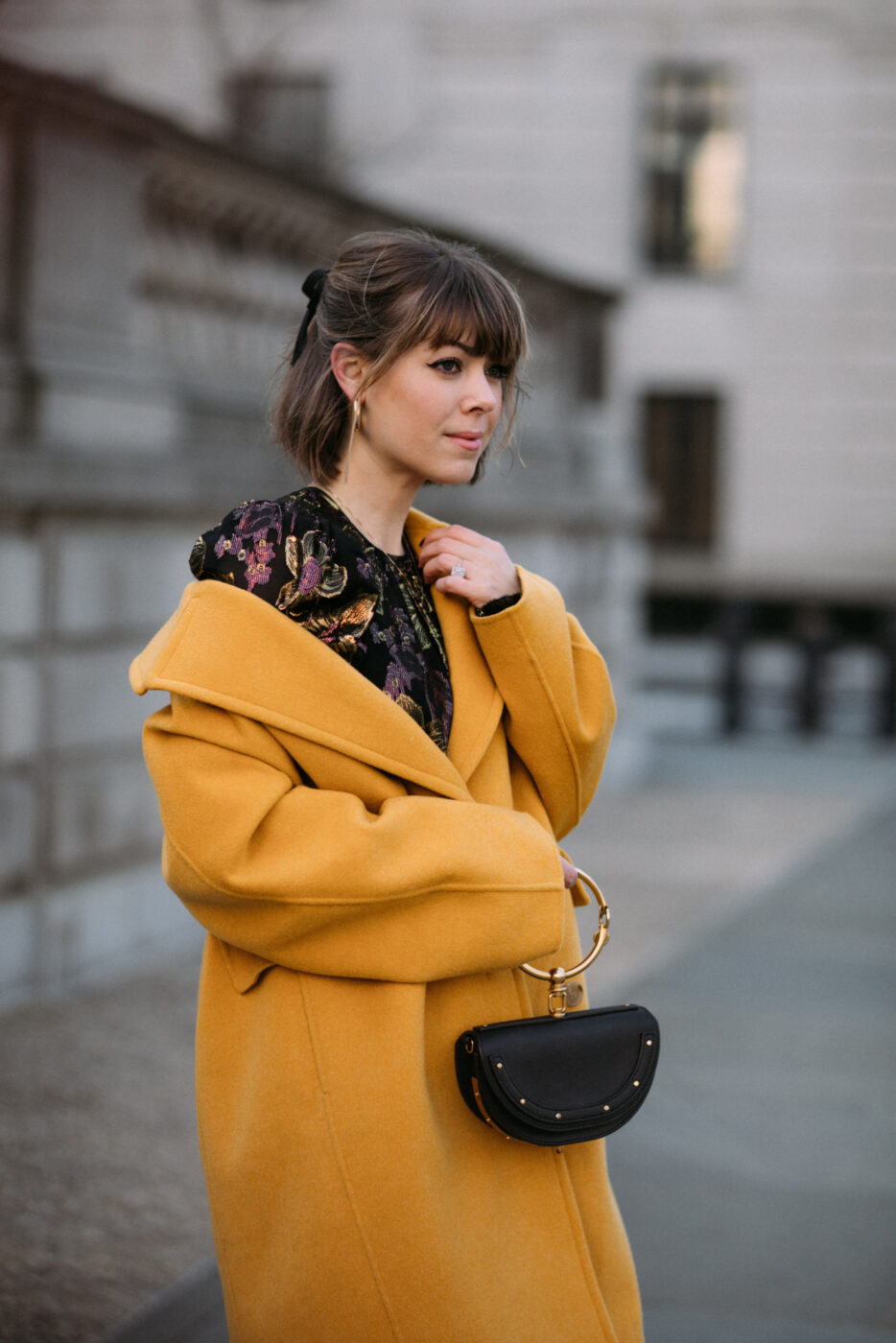 It's usually around this time of winter where I start growing slightly dull of winter hues and am making any excuse to bring out something that resembles spring. It's a bit of a tragic game I play with myself because let's face it, we won't actually be seeing the freshness of spring for months – but I can't help it. At the same time, I've definitely learned my lesson of wearing spring items too early during the New York winters, only to completely freeze my tush off moments after I step out of the house. Not fun!
To meet in the middle of winter and my craving for spring, I tend to rely on color to lighten things up. And this winter meets springs mood is all about one very sunny disposition by way of marigolds and yellows alike. I adore that marigold mixes well with so many traditional winter shades but has a welcoming way to it. Bottom line, even in the dog days of winter it brings warmth to a wardrobe, even when the temps don't. Then by April, it's a color that transitions beautifully into the first blooms of the new season, and all the clothes that come with it!
From marigold-meets-yellow jackets like the ones you can wrap yourself in for the coming months to more spring-friendly pieces that you can save for the seasonal shift, here are some of my favorites. Don't miss the accessories that can transition between seasons, either!
Coats & Jackets
Tops & Bottoms
Dresses
Accessories
Photography by Freddie Cipoletti