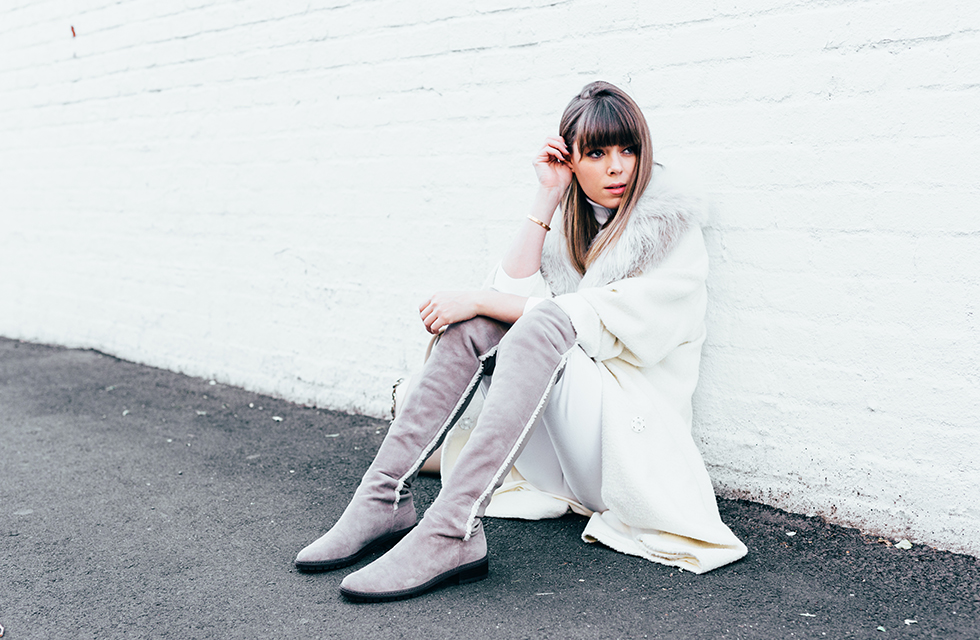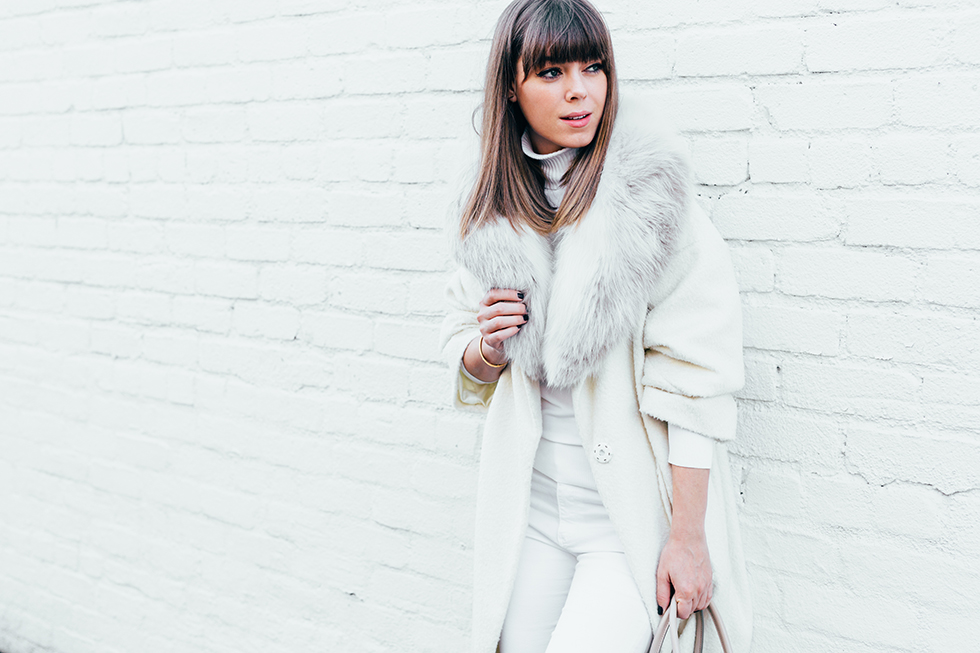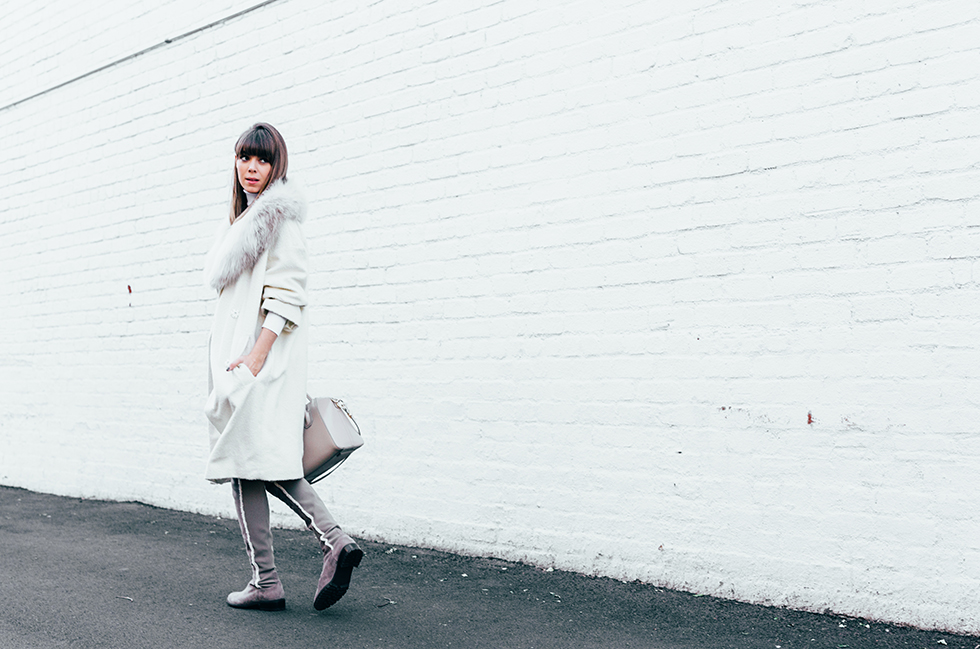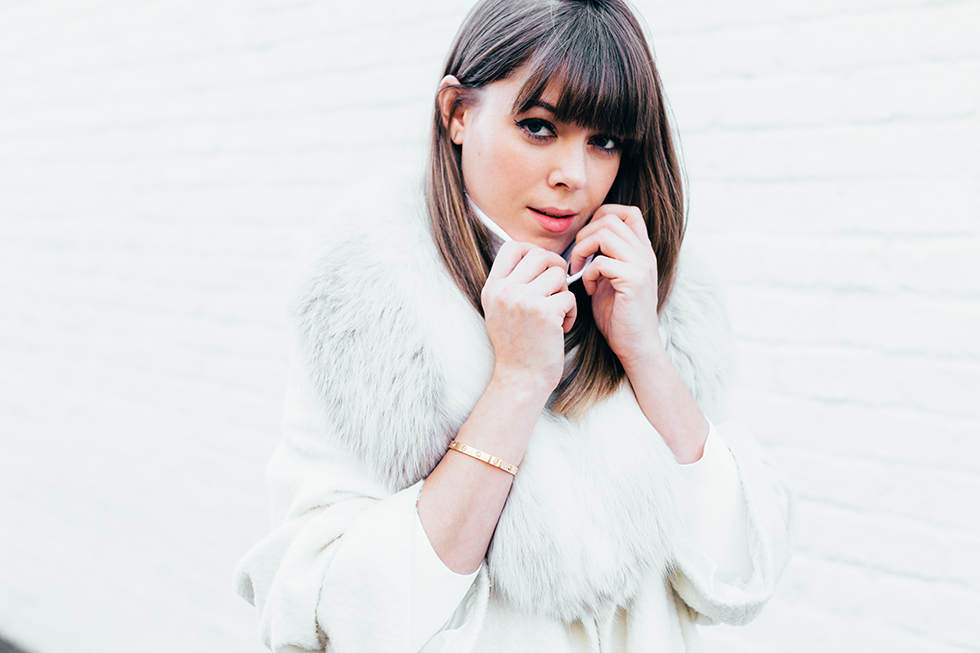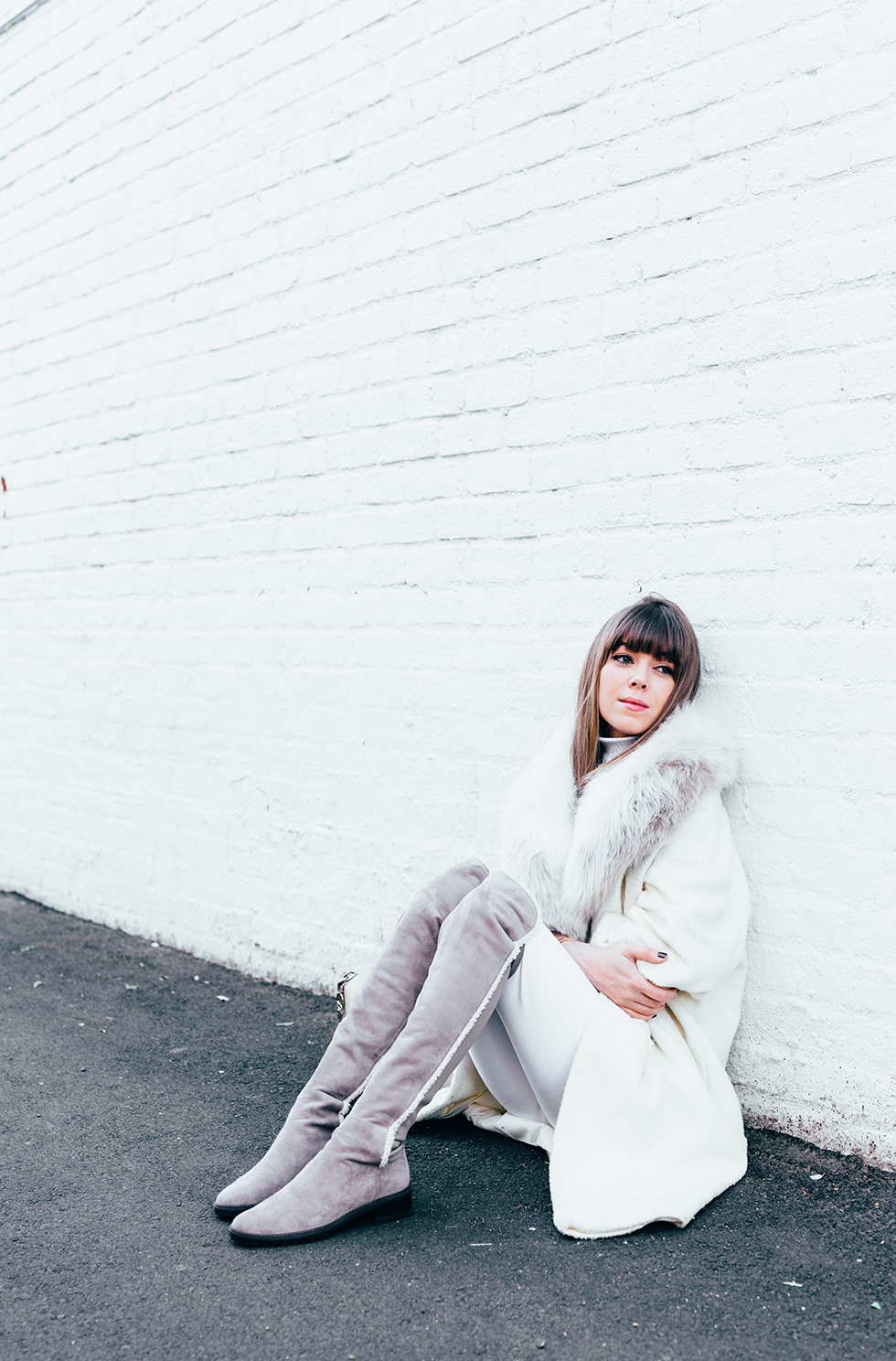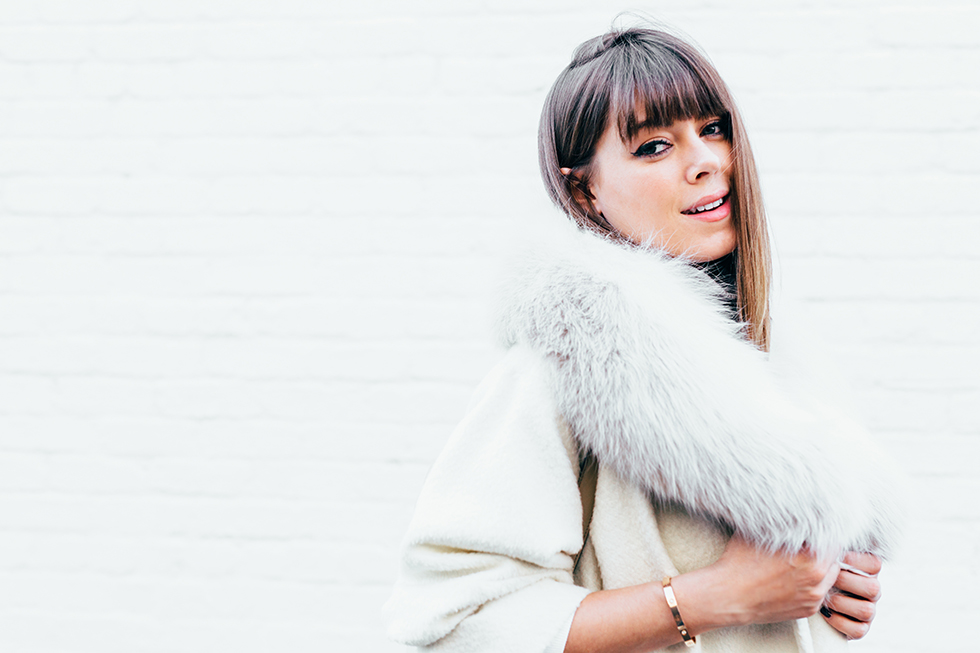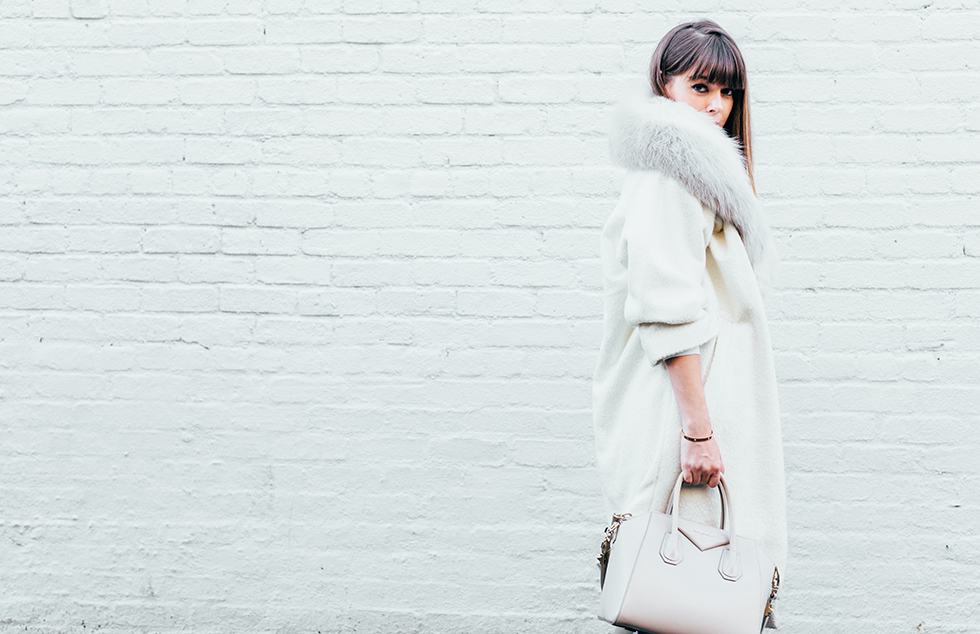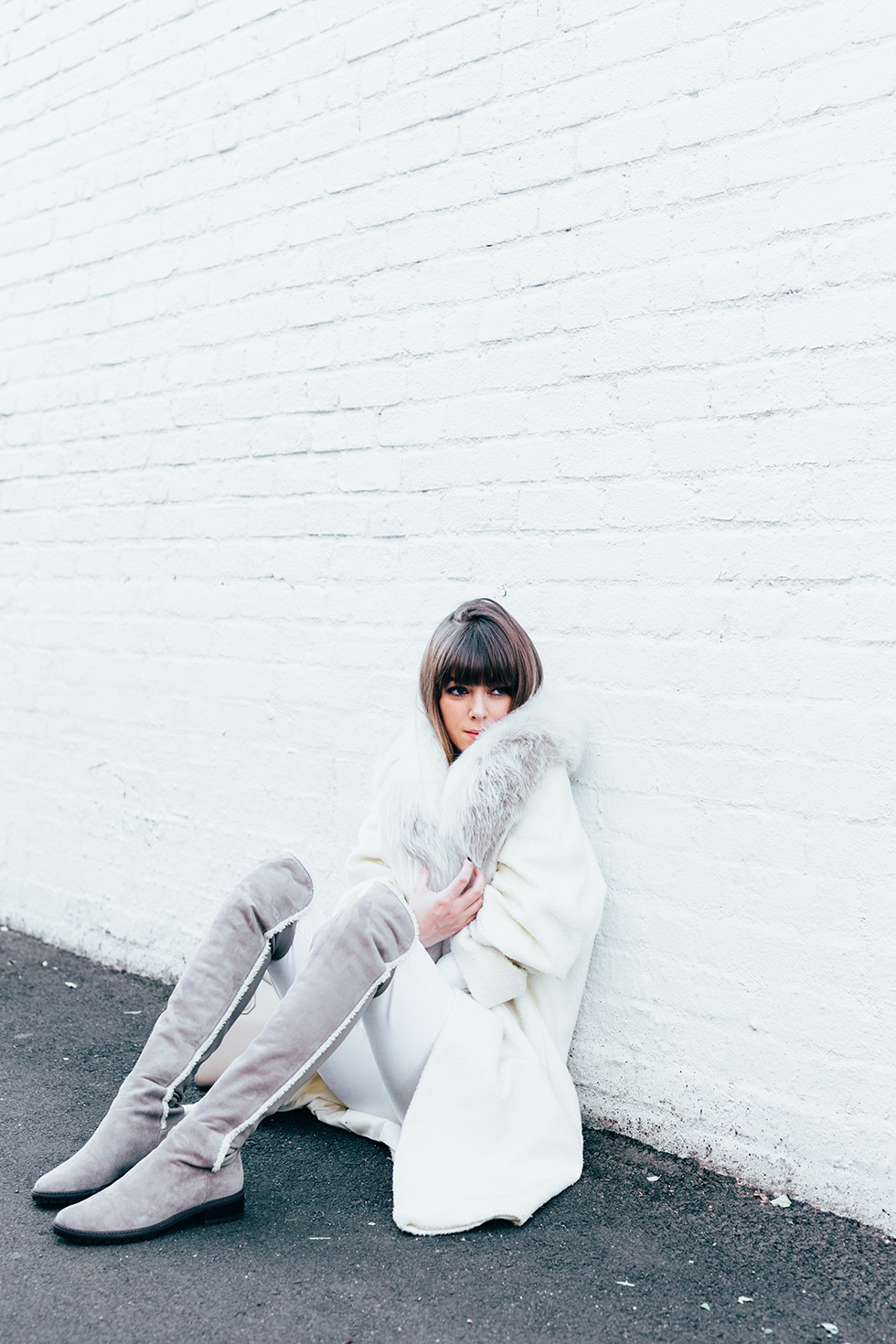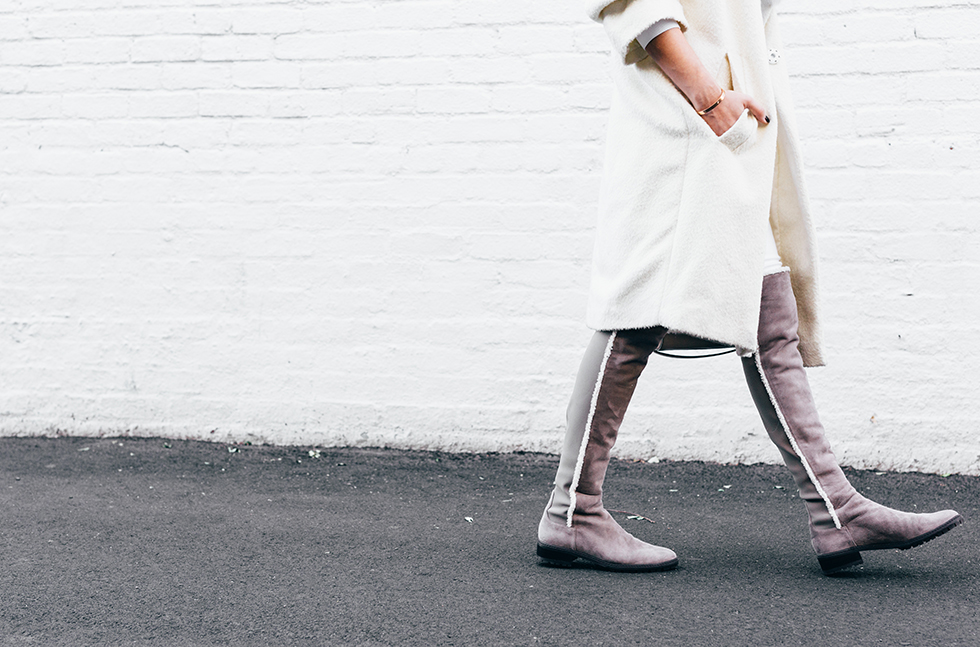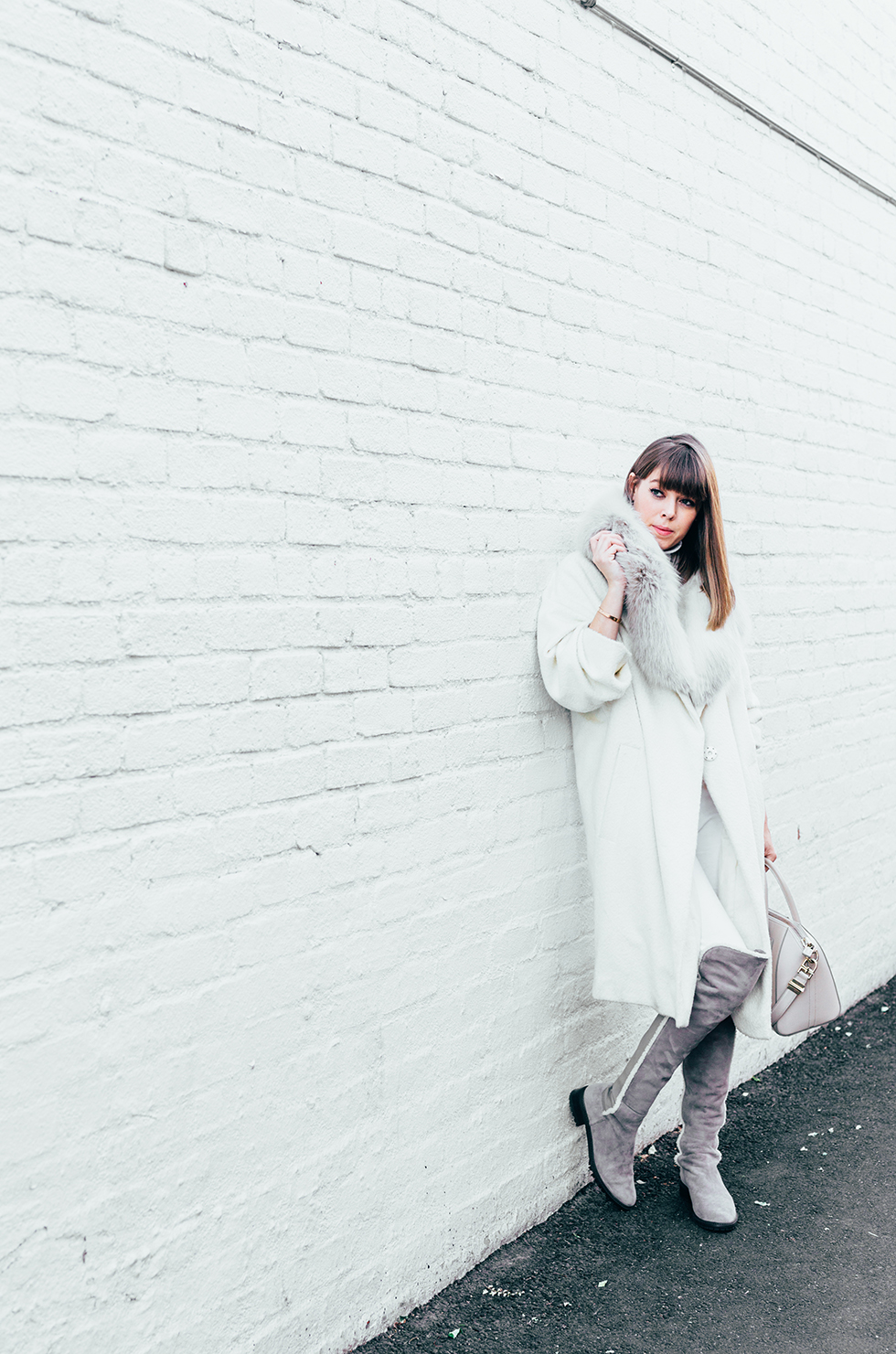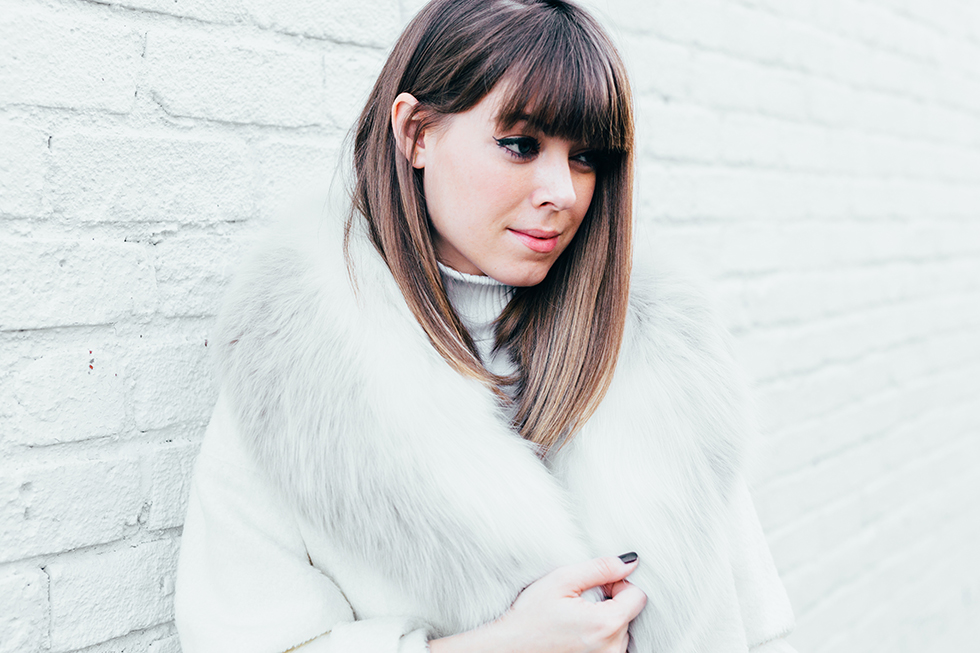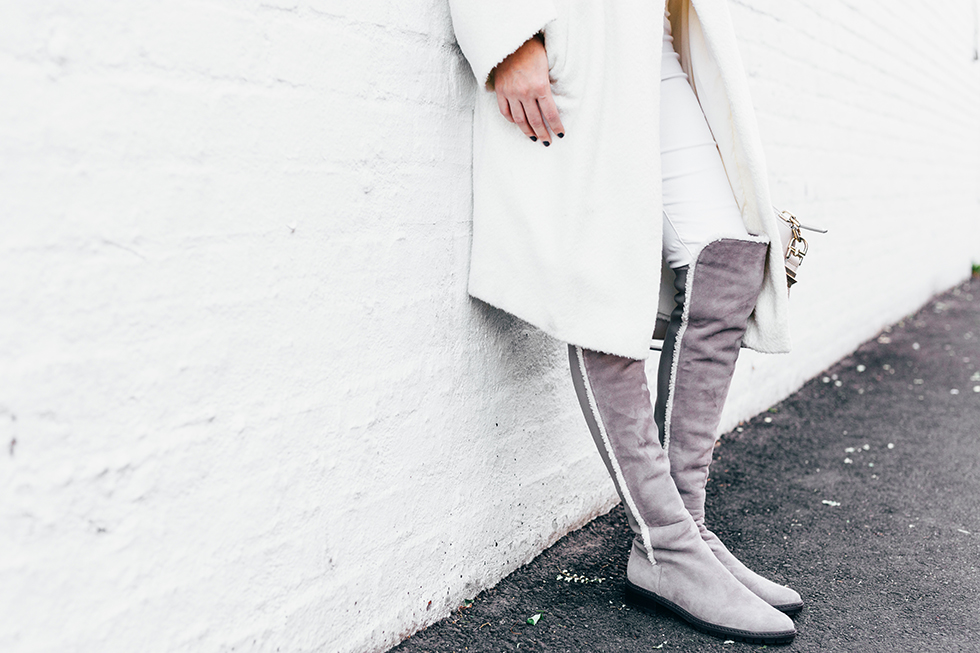 Despite those old cliche fashion "rules", if there's one look I've been waiting to wear this seasons, it's got to be winter white. I know what you're thinking, but white after labor day is so old news. This season, white is the new black – a color to be worn year round.
The trick in styling this somewhat intimidating trend is to layer with shades of pale neutrals. From silky oyster hues to cozy creamy knits and plush ivories. The combination of these rich textiles will leave you with a look that feels not only elevated, but effortless. And it's not just the clothes I'm talking about. Everything down to your shoes should scream squeaky clean!
The moment I laid eyes on these Stuart Weitzman boots was the moment I knew this all white moment was upon me. In preparation for my upcoming trip to Jackson Hole, I've been on the look out for a sleek and sophisticated knee high boot. I'm more of a hot toddy in the cabin kind of gal so looking chic near the slops is more my speed and these shearling knee highs will do just the trick; Ski bunnies, eat your heart out! These babies are the necessary neutral to my all white winter look.
Photos by Fred Cipoletti