YUMMY BABY FOOD COMBINATIONS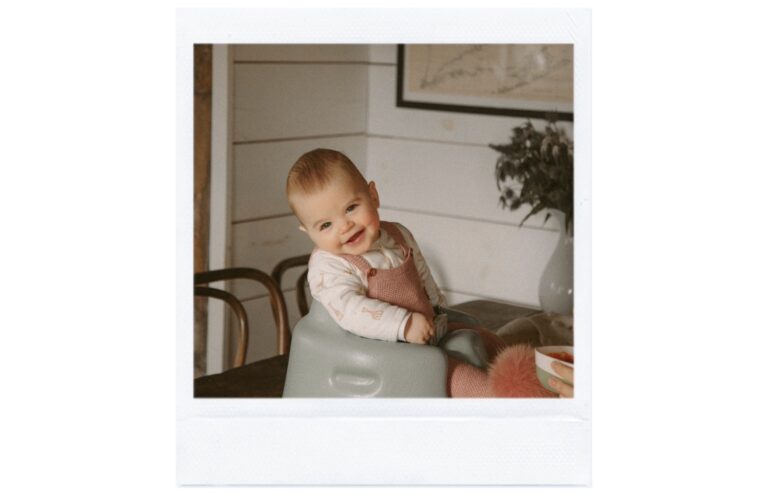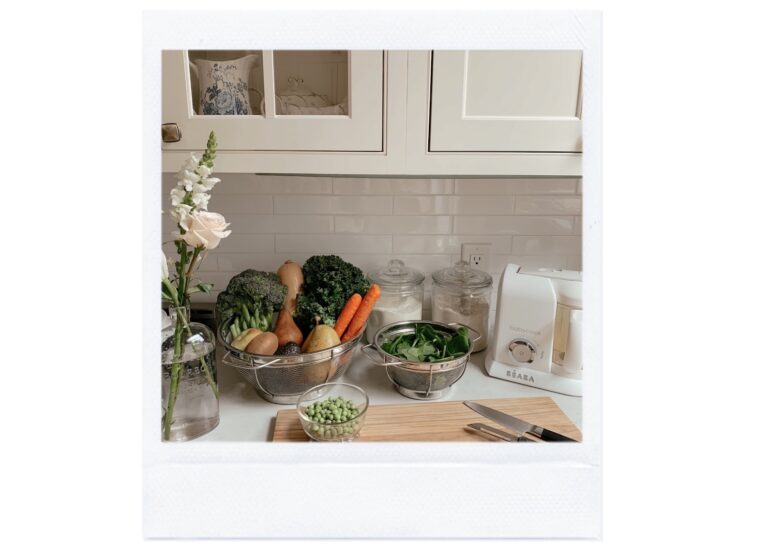 When Lucy was around 6 months old, we started to introduce her to food! A full 4 months of navigating the baby food world and I thought it was time to put together what I've learned so far as I know so many of you are about to embark on this journey as well. As most of you know, every babies journey into solid foods is so unique, so do what works for you and always consult with your pediatrician if you have any questions at all.
We started with the classics, bananas, butternut squash, peas, avocado, green beans and sweet potato. Our rule of thumb with introducing any new food was to give it to her for 3 days at lunch time. By introducing one food at a time, it helps to identify if there may be any allergies. We worked our way through a long list to try first (Pinterest has some great "first food" checklists). Then we combined them into power purees which she's been eating for a solid 3 months.
Around month 9, we worked our way up to stage 3 and introduced a few new things like salmon, very soft scrambled eggs and pastini! In addition to this, we also changed the consistency of her puree, it's more chunky now opposed to very soft and creamy.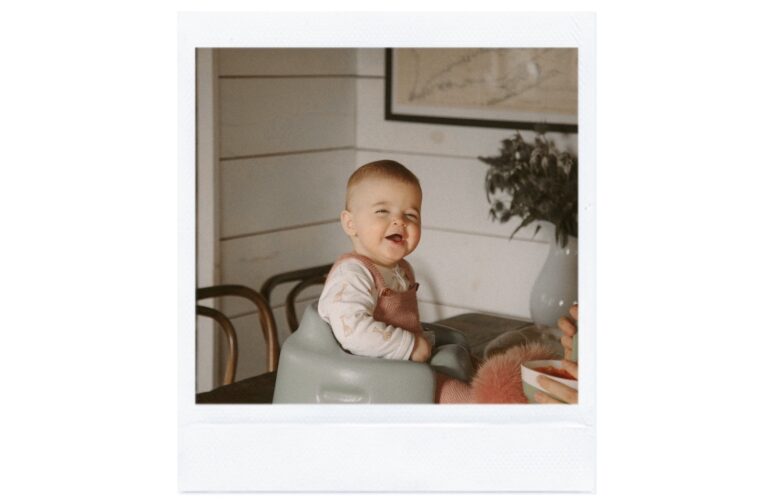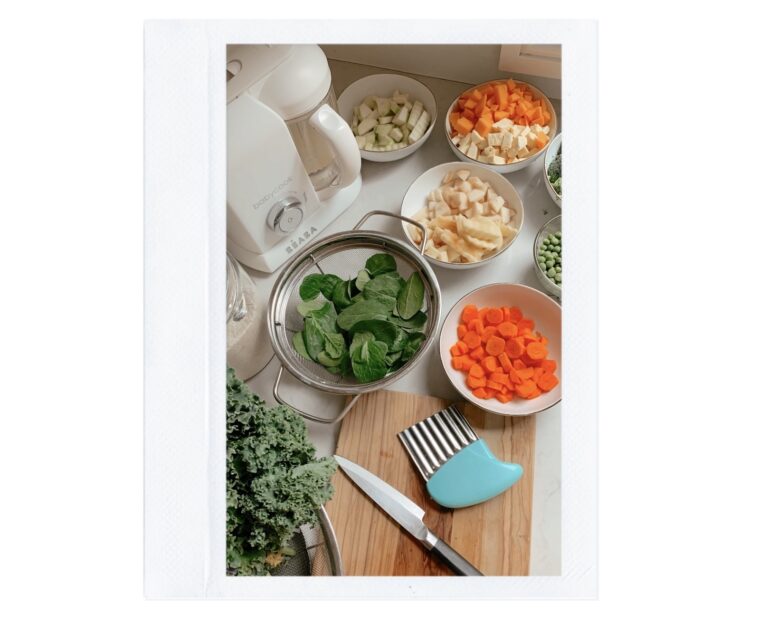 We cook all of Lucy's meals with the Baby Beaba steam cooker and blender which makes it super easy to puree at different levels. The longer you hold the blend button, the smoother the consistency. Just a few pushes keeps it thicker. Needless to say, I'm super happy with this purchase. It's almost so easy to figure out that you think you're doing something wrong. I think I watched seven YouTube videos on it before I got started, just to make sure I wasn't undercooking anything. There's only one setting, you literally can't mess this up!
We've also started to introduce Lucy to a handful of finger foods. I took a baby-led-weaning approach since day one and would always let Lucy hold and see her food before giving her the puree. Cooked and smooshie of course! She didn't eat much but I felt like it was important for her to see and feel and taste even if she didn't fully eat it. Now that she has a few teeth, she's actually started eating the finger foods!
You want the finger foods to be easy to squish between two fingers. This ensures that it's easy for baby to chew and move around in her mouth. I use this crinkle cutter which makes it easier to grip. Most fruits and vegetables should be steamed but bananas and avocados can be given to them as long as they're ripe and…..smooshie!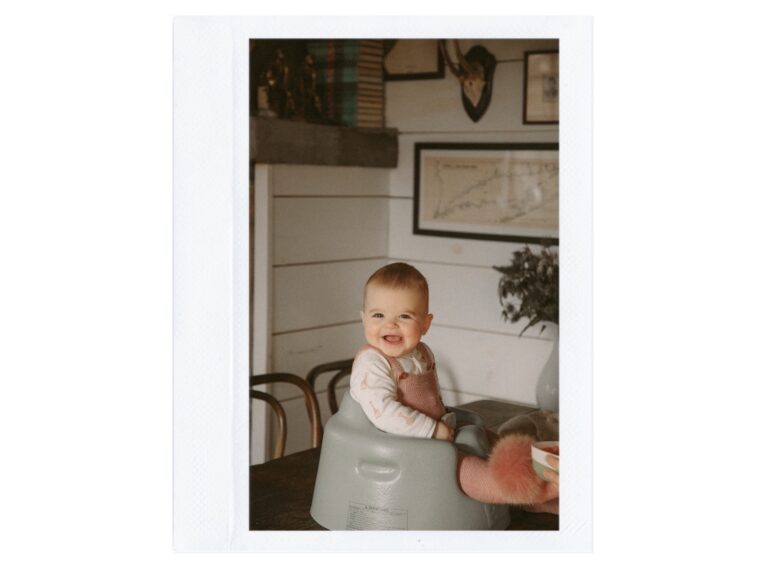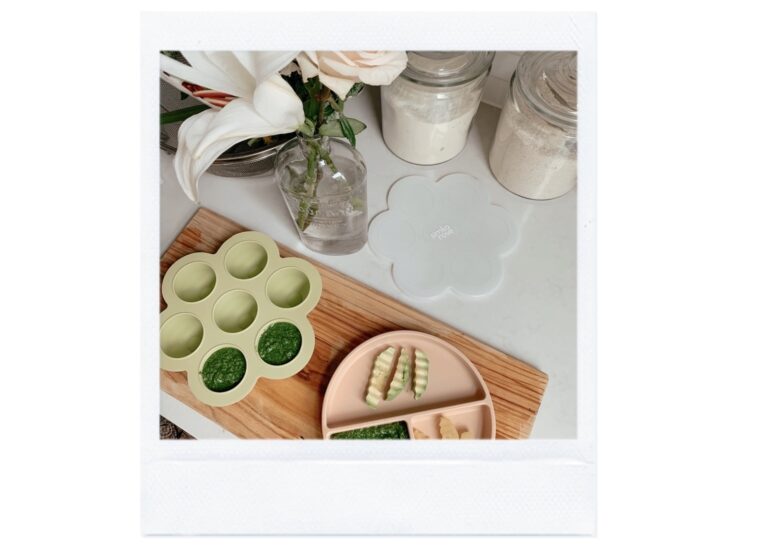 So far, we have a handful of favorite food pairings and after the farmers market each Saturday, I full up each of her Simka Rose freezer trays. They're 2.5 OZ so we give her 2 a serving – sometimes she finishes it all, sometimes she doesn't. We let her inform us as to if she's hungry or not but we're very lucky that she's a good little eater!
As for her bottle, we have strict orders from her pediatrician that she should be onto sippy cups by 1 year old. We started with these montessori glass cups which she has fun using. Glass cups you say! Yes! She's even chucked these across the room before without breaking them, they're pretty indestructible. We've also been using this sippy cip which is silicone, dishwasher and microwave safe.
So what exactly are we cooking for her? Here are just a few of our favorite combinations! Leave your favorite combinations in the comments below!
And for inquiring minds, Lucy is sitting in here is her Bumbo floor seat in the Duck Egg color
YUMMY BABY FOOD COMBINATIONS
Mango, pear, spinach
Chicken, carrot, apple
Pear, carrot, beat
Banana, apple, cinnamon
Sweet potato, beat, kale
Blueberry, pear, kale
Spinach, peas, pear
Broccoli, avocado, apple
Kale, blueberry, banana
Broccoli, apple
Broccoli, butternut squash